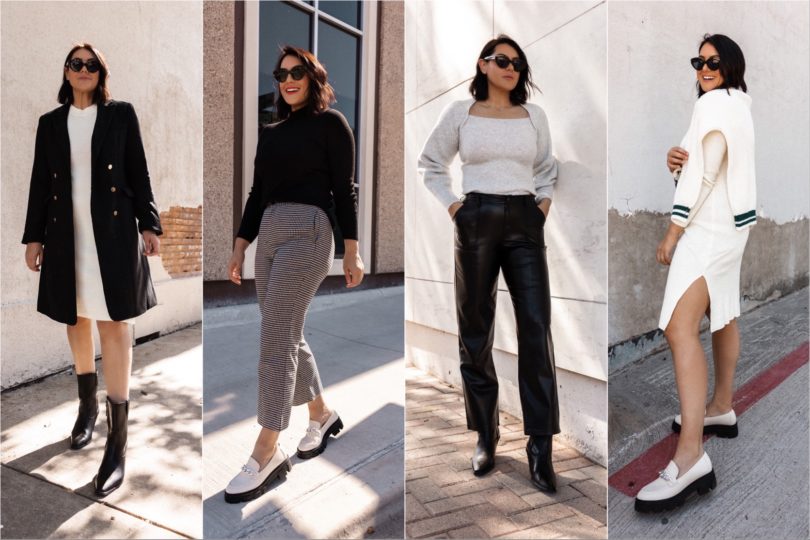 Fall is upon us my friends and that means new styles to try out. Fall always brings the new trends to try and I've rounded up 8 pieces from Walmart! My piece of advice when wanting to try a new trend is to find a piece that is a great price so that you can give it a shot and see if it works for you without breaking the bank. Walmart's fashion game is strong this fall and I've got the receipts to prove it. (literally and photographically)

So did you see my post title and how it has an asterisk? Well this is the reason for the asterisk. This coat is amazing and that's why it's number one on my list, however it's the only thing not under $50. But don't fret, as it's still under $70  — which is amazing for a coat! It is a really well-crafted coat, fully lined with really nice matte gold buttons, pockets, the works. I am in the medium but size up if you need a bit more shoulder room. I would say buy it fast if you like it because classic styles like this don't last long at this price! Find it here.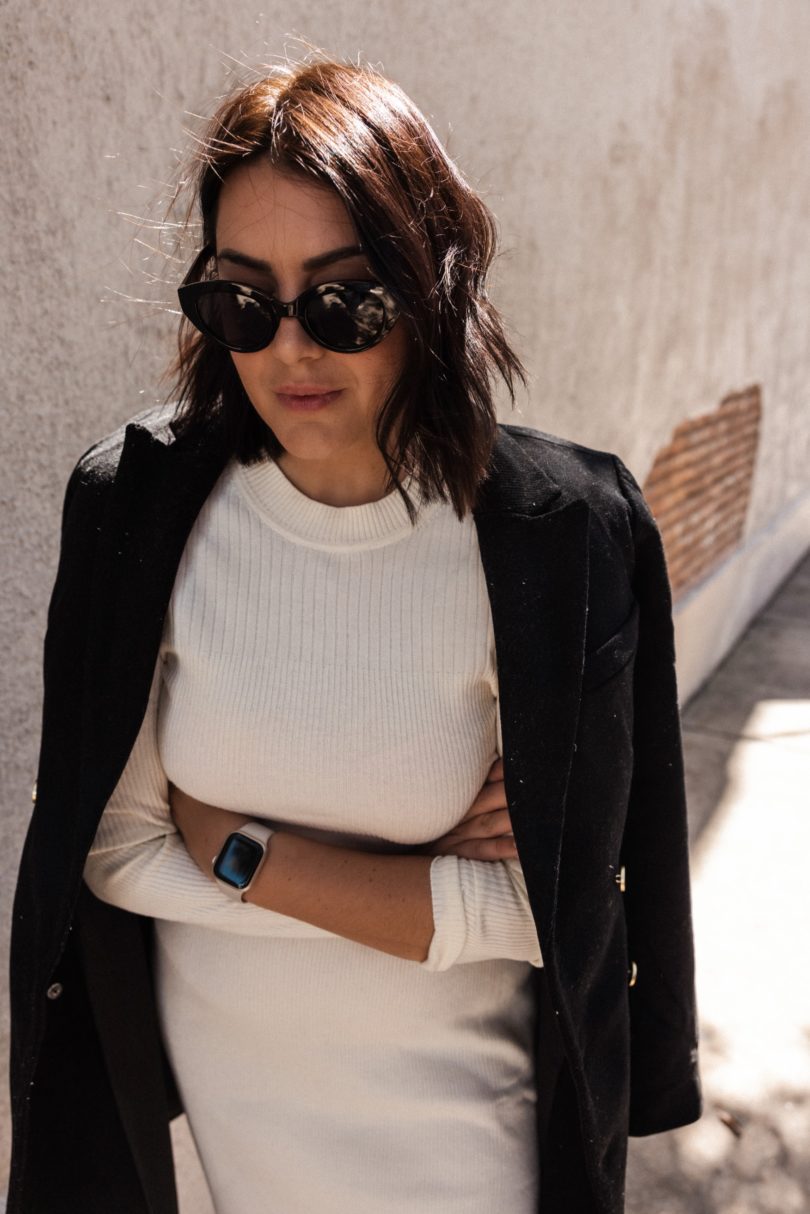 You know I've been loving a western inspired bootie and this one is spot on for fall trends. It has a slightly wider opening, which is lovely for wider ankles and calves. I am in my typical size and they fit perfectly. Comes in three options, too! Find them here.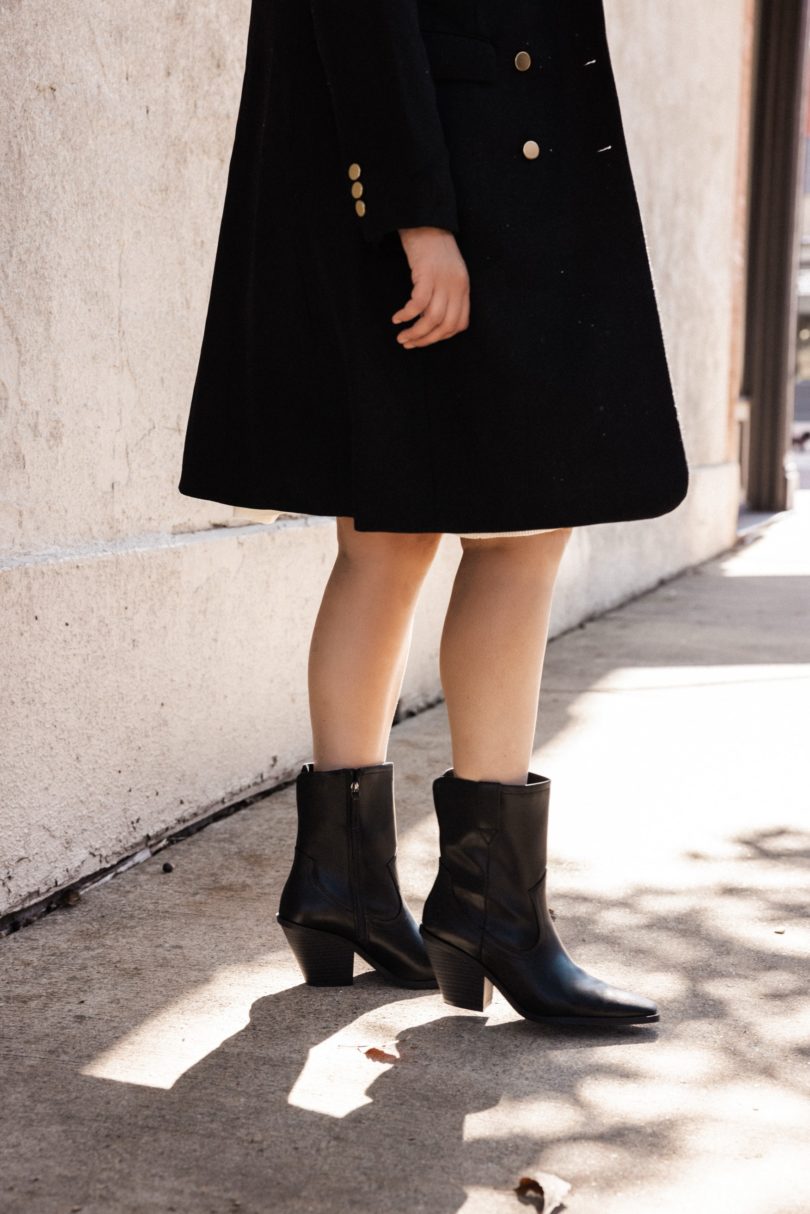 Plaid is always going to be in for fall and I love the look for a plaid trouser, but it can be hard to find the right print. This tiny houndstooth pattern is spot on for autumn and it comes in a slight crop kick flare trouser from Walmart. I sized up for a bit more room! Find them here under $35.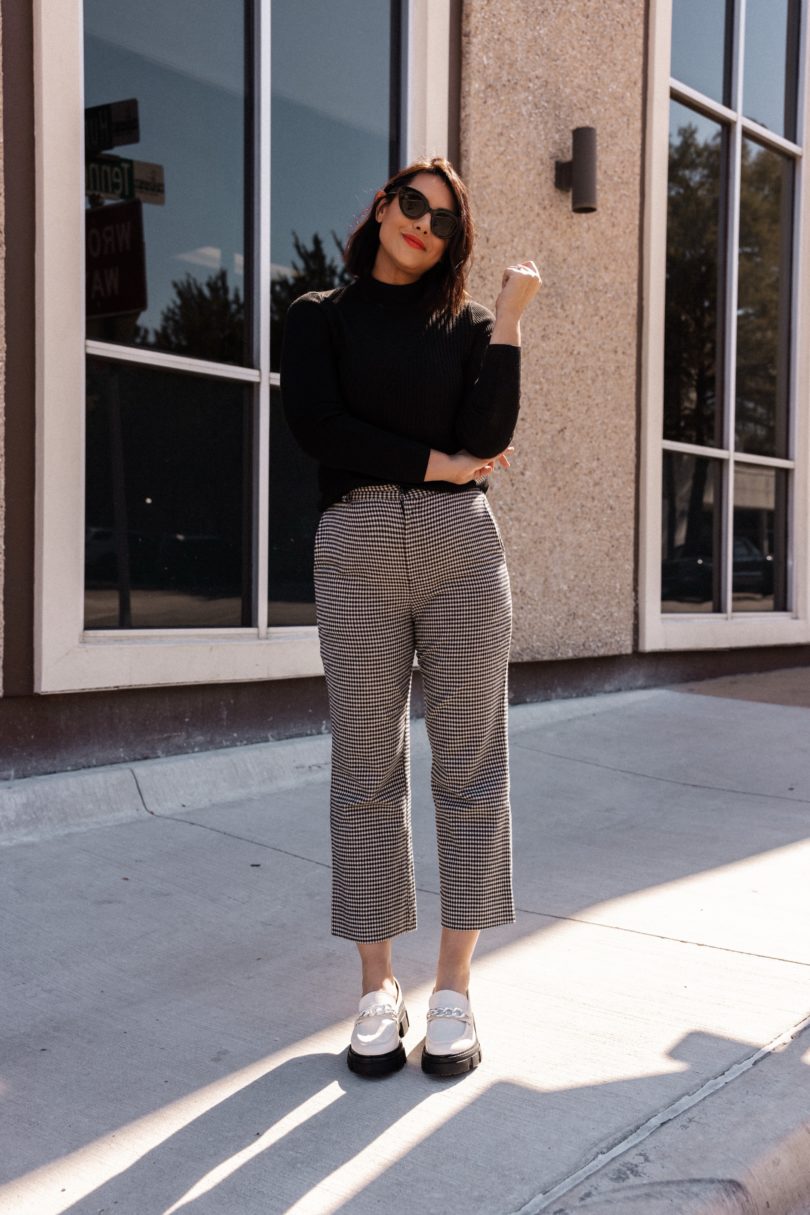 4. Lug Sole Loafers

I've been keeping my eye on lug soles for a while because designers have been hitting them hard for a few seasons now, but as with most trends it takes a bit for me to find the right fit. This pair IS that pair. Under $30, they are a well crafted lug sole and comfortable. I paired mine with no show socks and wore them all day. TTS! Find them here.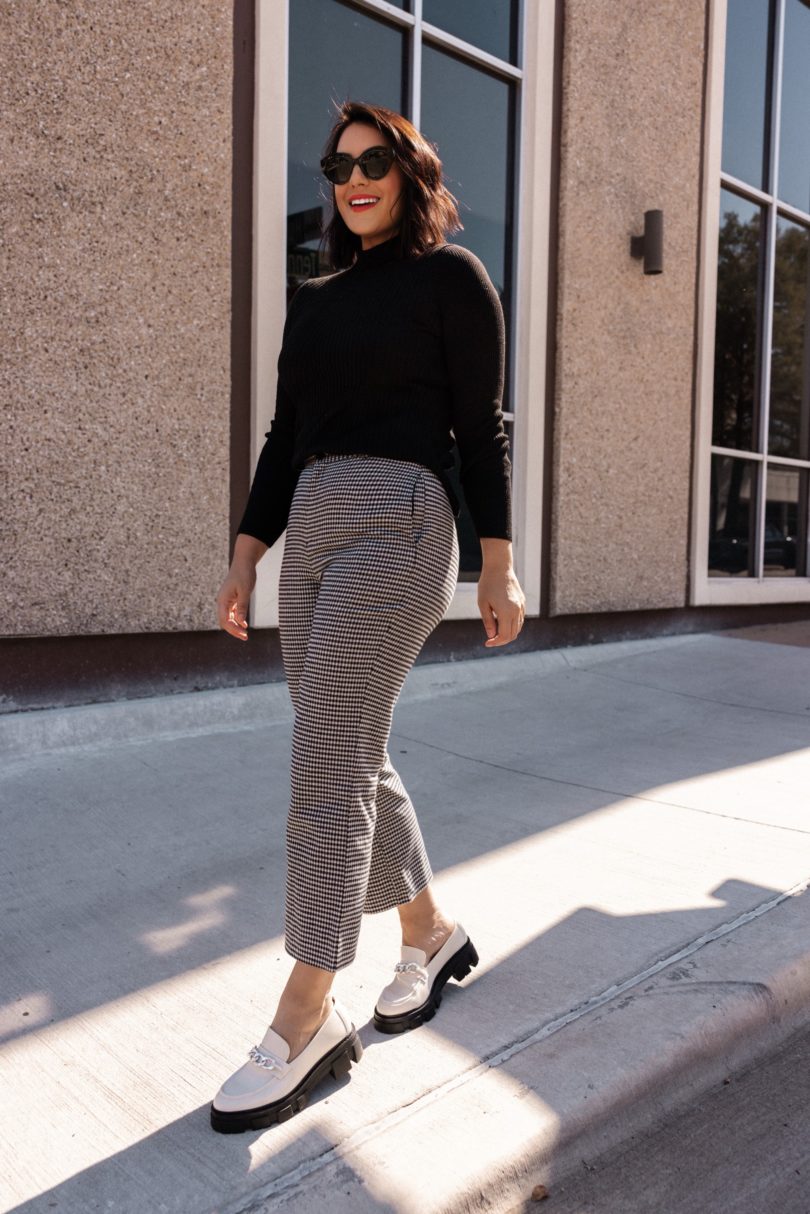 When I say this sweater is warm and cozy, believe it. Perfect for this winter, and nice for a cool rainy day in the fall. Definitely a buy now for later sweater, if you're in the south like me! I love the updated look of the square neckline; it gives a seemingly normal sweater hype. I am in the medium, it has a bit of give and it fits TTS. Find it here in other colors!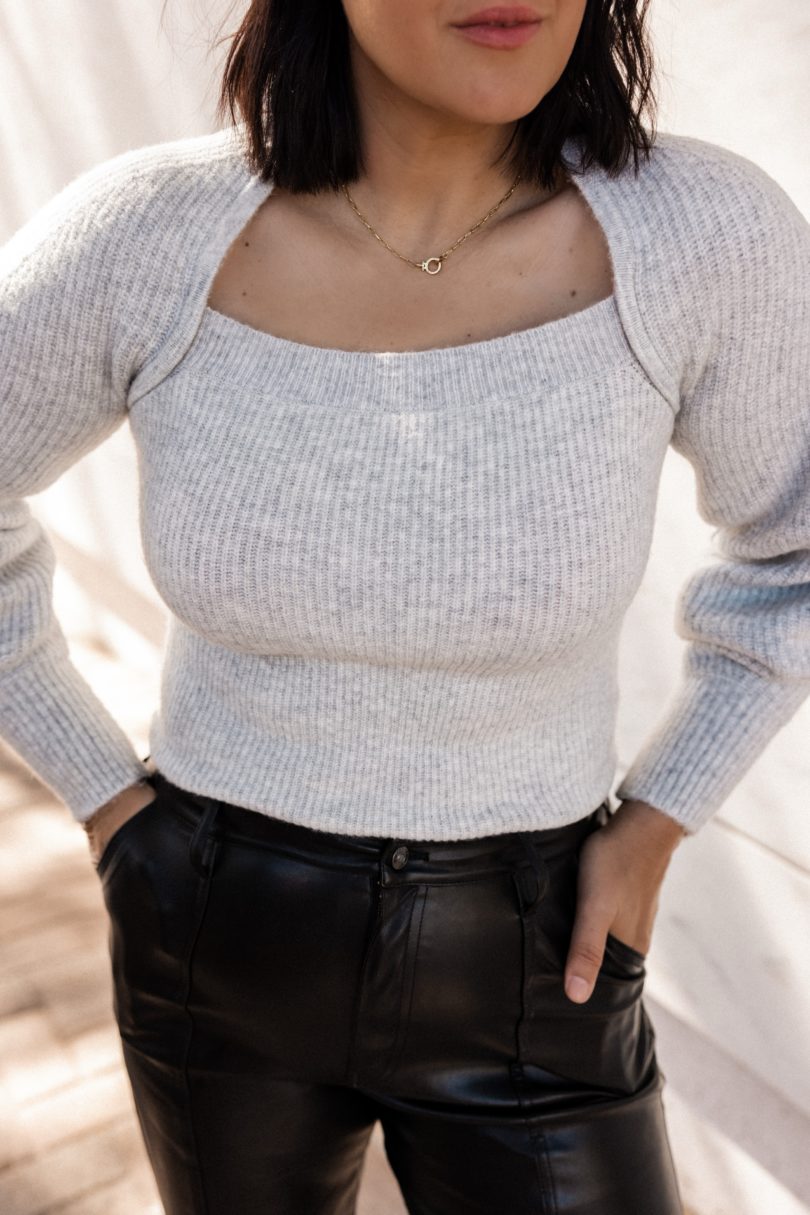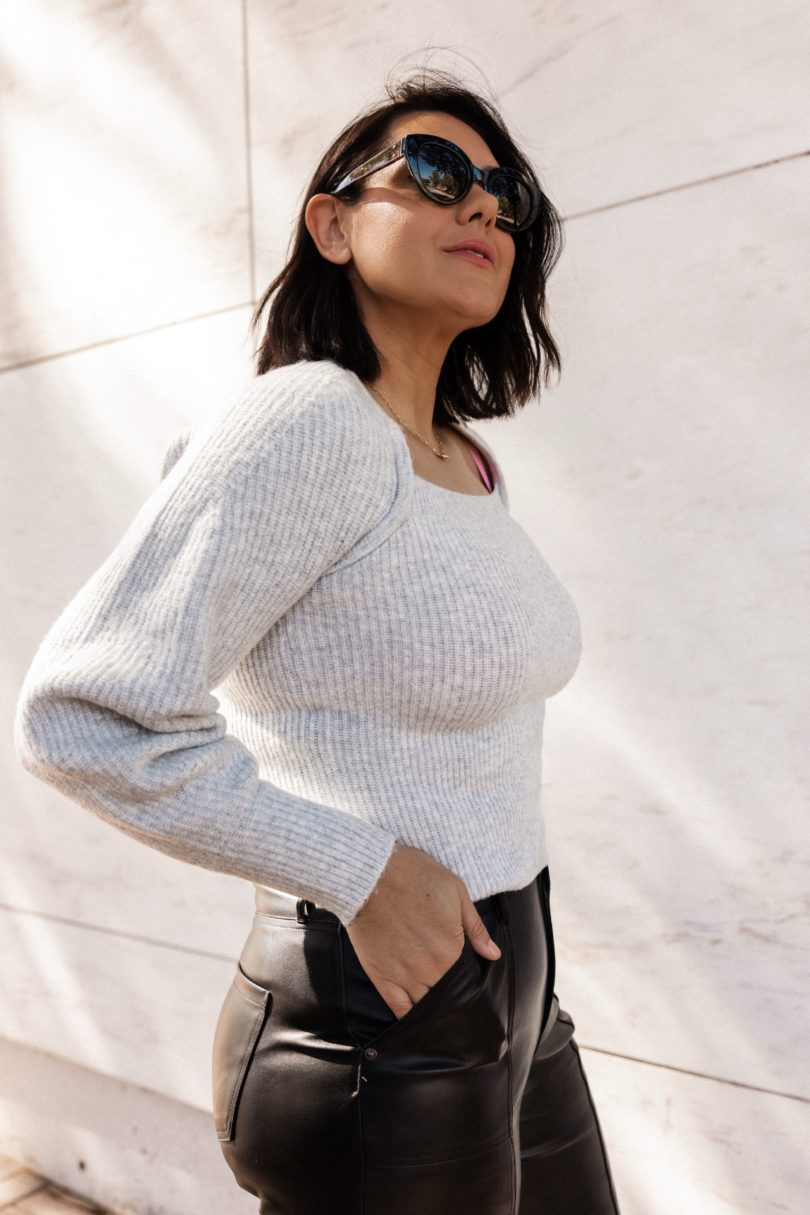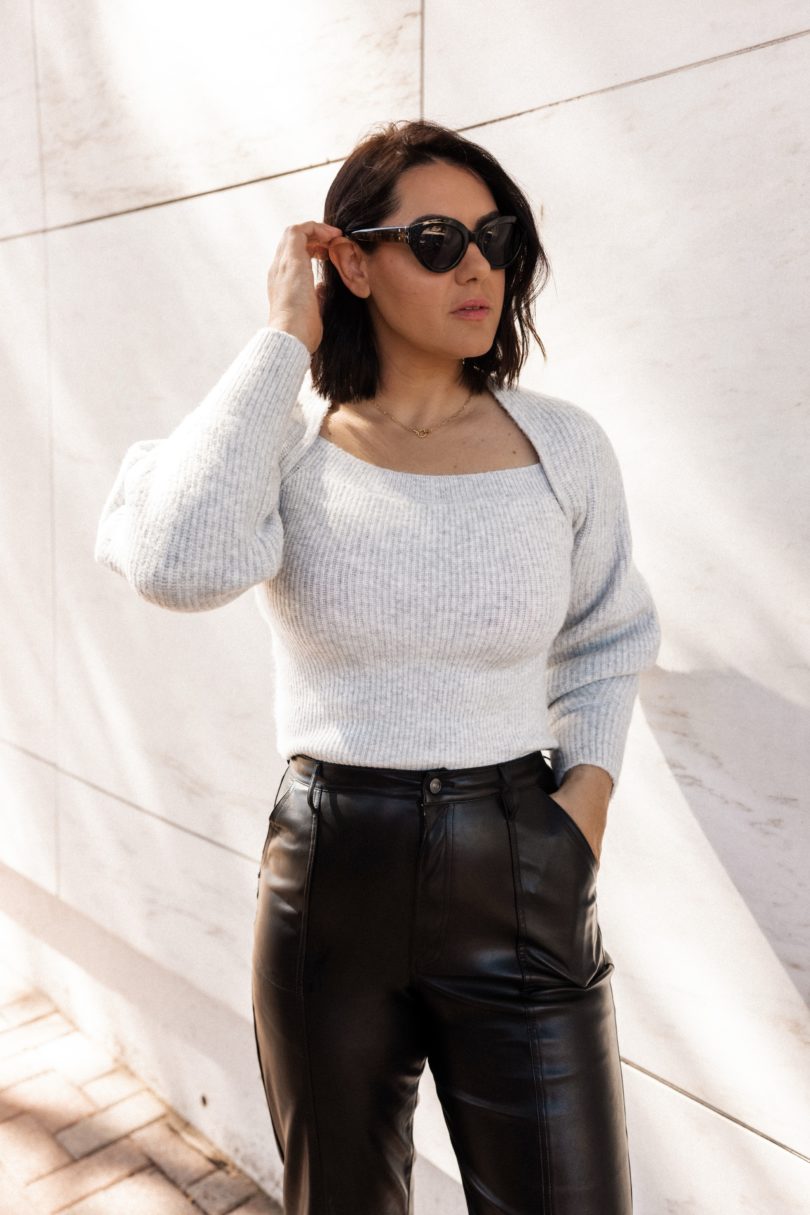 I have tried so many faux leather pants recently and I was shocked when these were the ones that fit perfectly. They have the right amount of stretch, they aren't too shiny and most importantly — they're comfortable. (Oh wait, no most importantly they don't squeak when I walk or sit. That's the important thing here.) I am in the 10, size up for more room in the waist / hips. Find them here!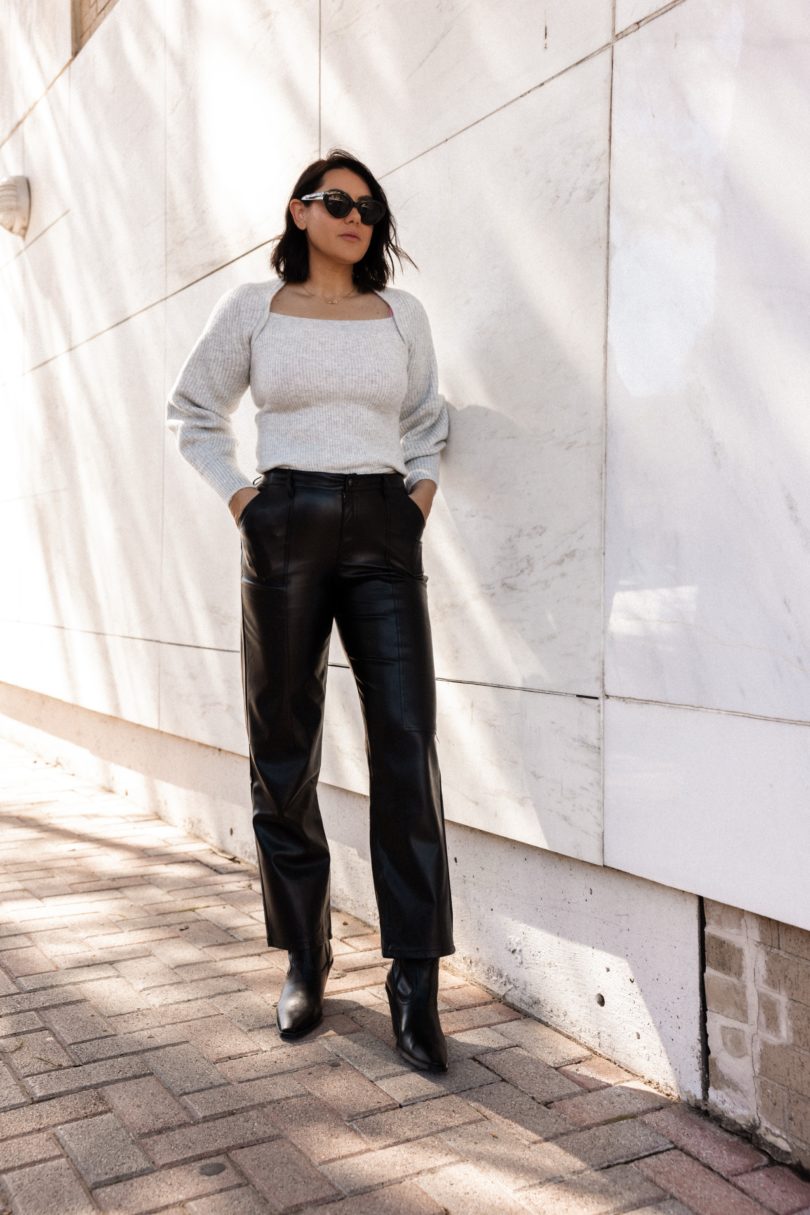 This gorgeous gal is incredibly versatile (the sweater, but thank you for the compliment) and comes in at under $20! I love the oversized fit — defiantly fit loose and long — and the soft, cozy knit. Wear it over your shoulders for a preppy vibe, as a top with denim and boots, layered over a dress — you name it and it'll work. Find it here!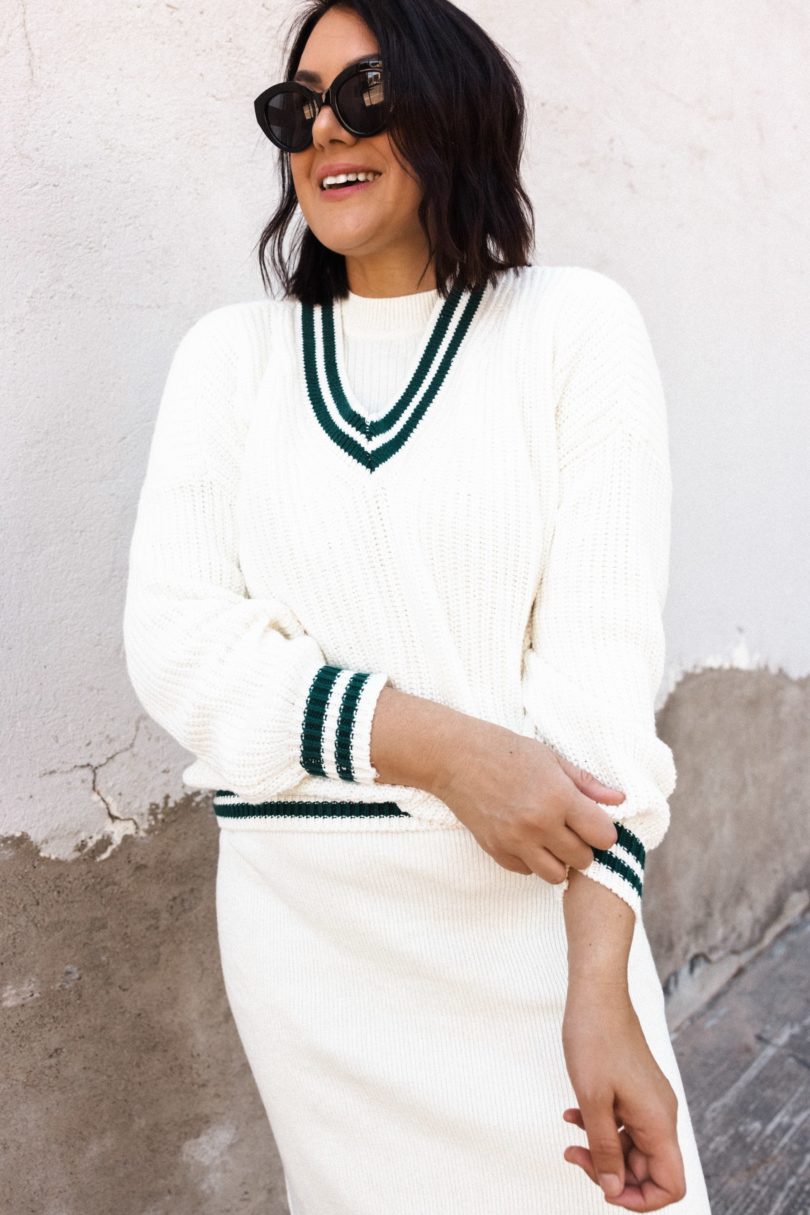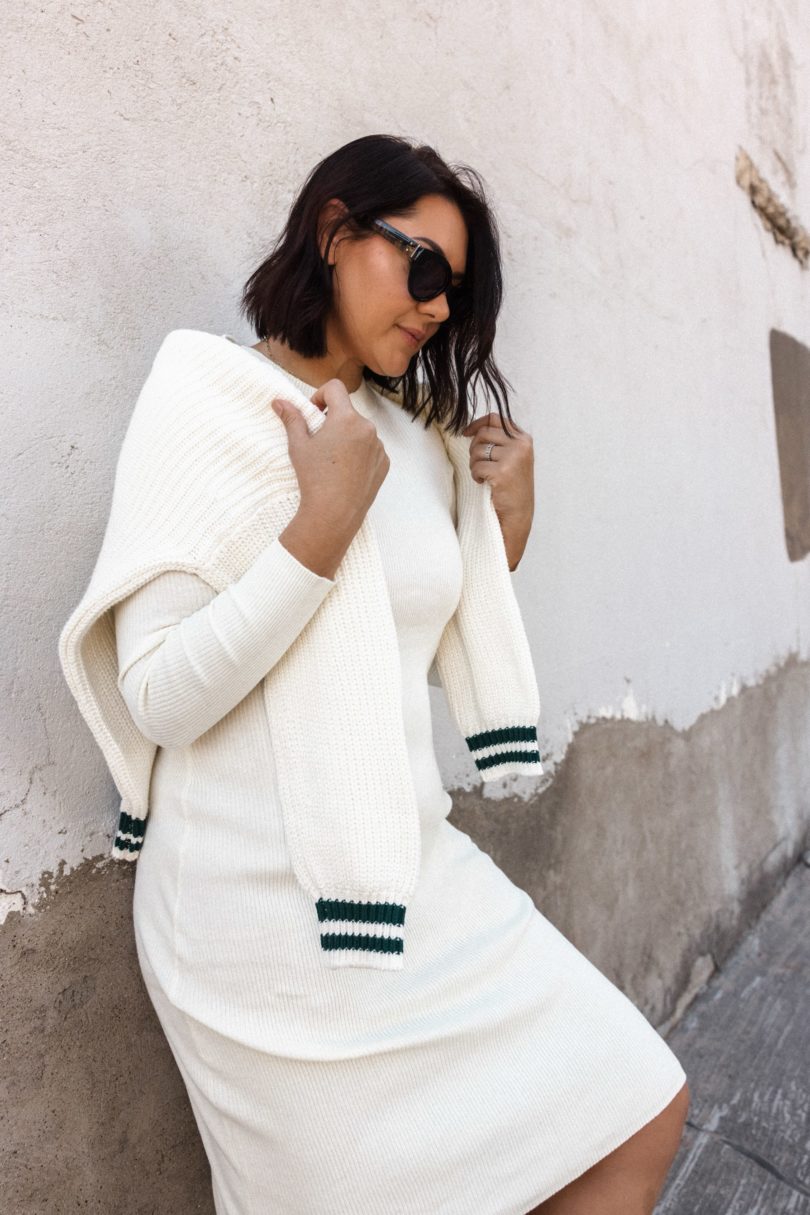 Last but never least, the sweater dress. Always an essential for fall, this one is special because it's not thick, it's a soft mid-weight dress. I love the feel of it, too. It's comfortable and easy to wear, I can not believe it only costs $24! find it here!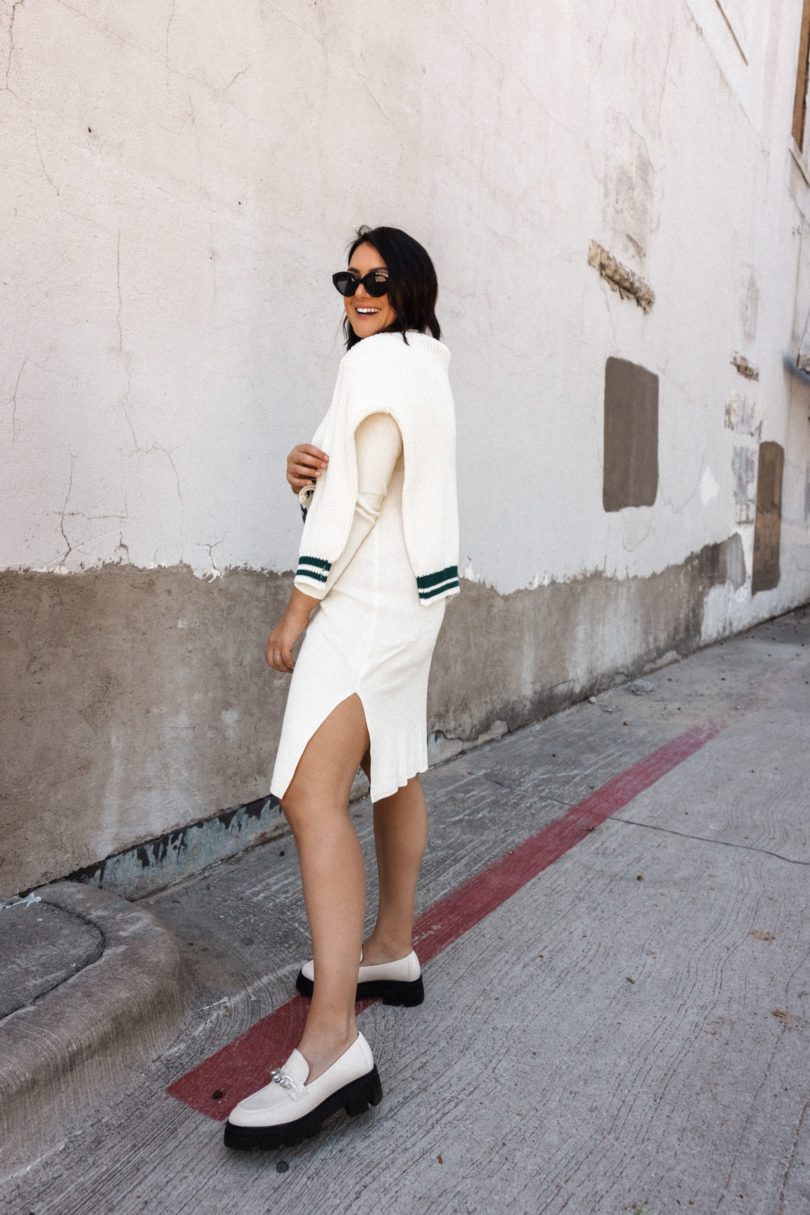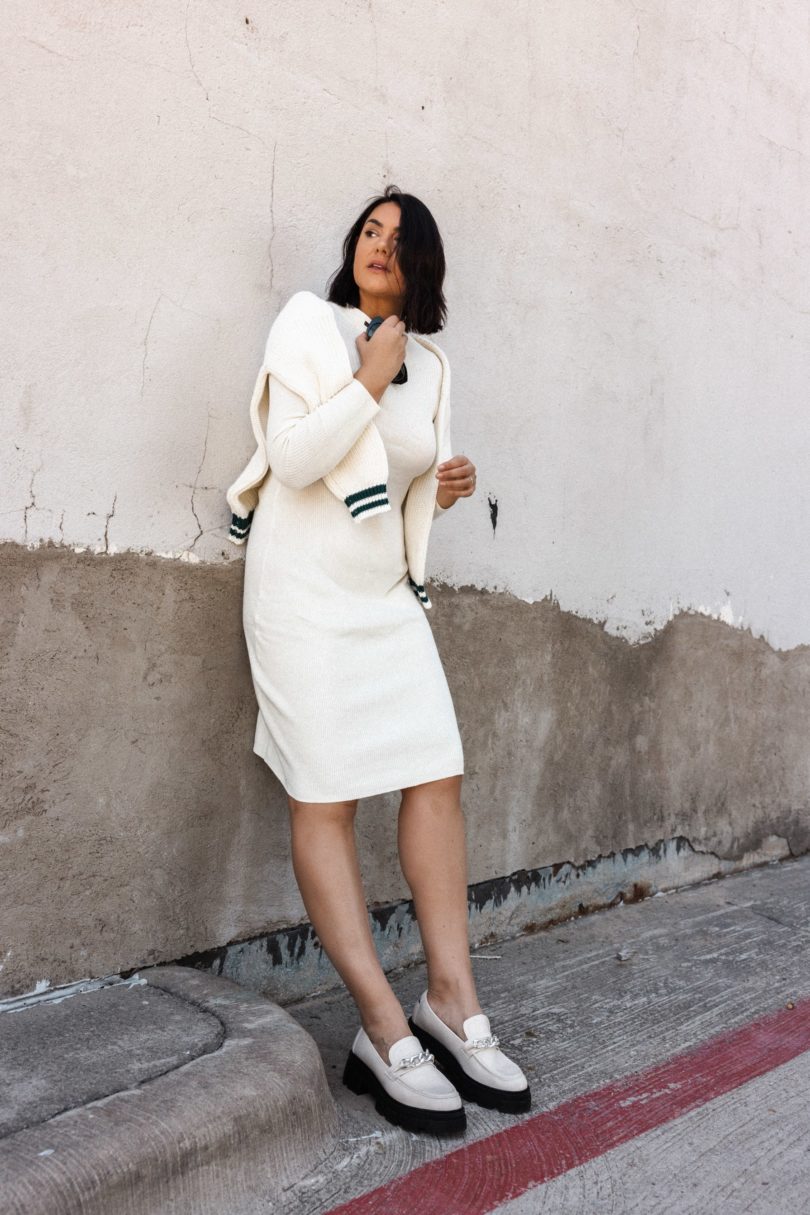 Which trend is your favorite or a new one that you're going to try? Le the know in the comments below!
____
*Special thanks to Walmart for collaborating on the post! Thank YOU dear reader for supporting the brands that that support this blog.