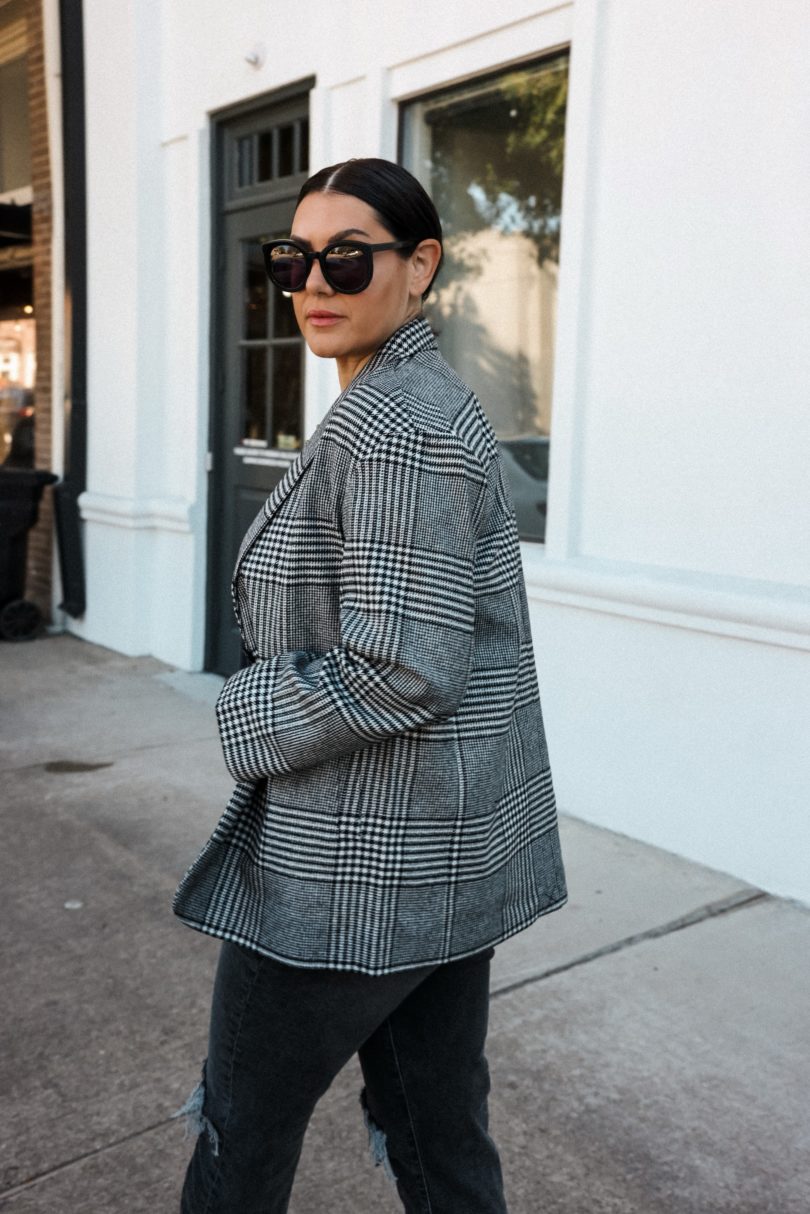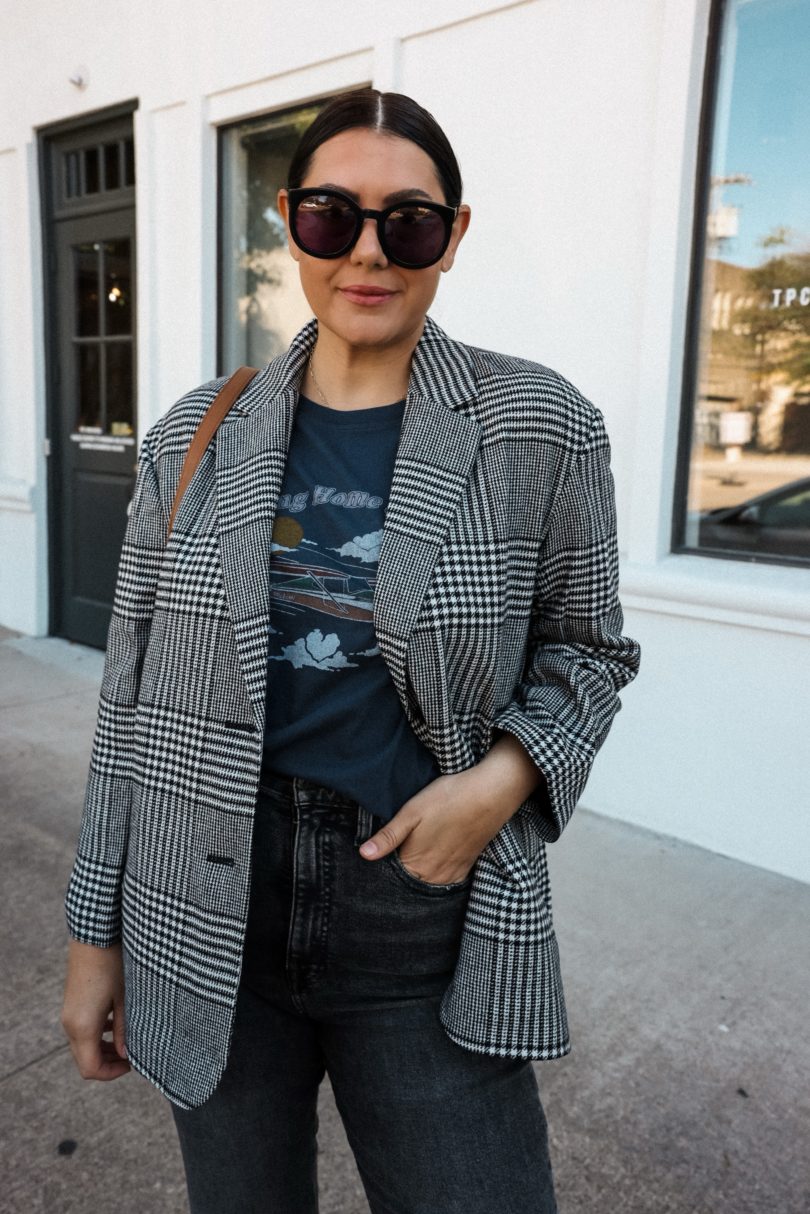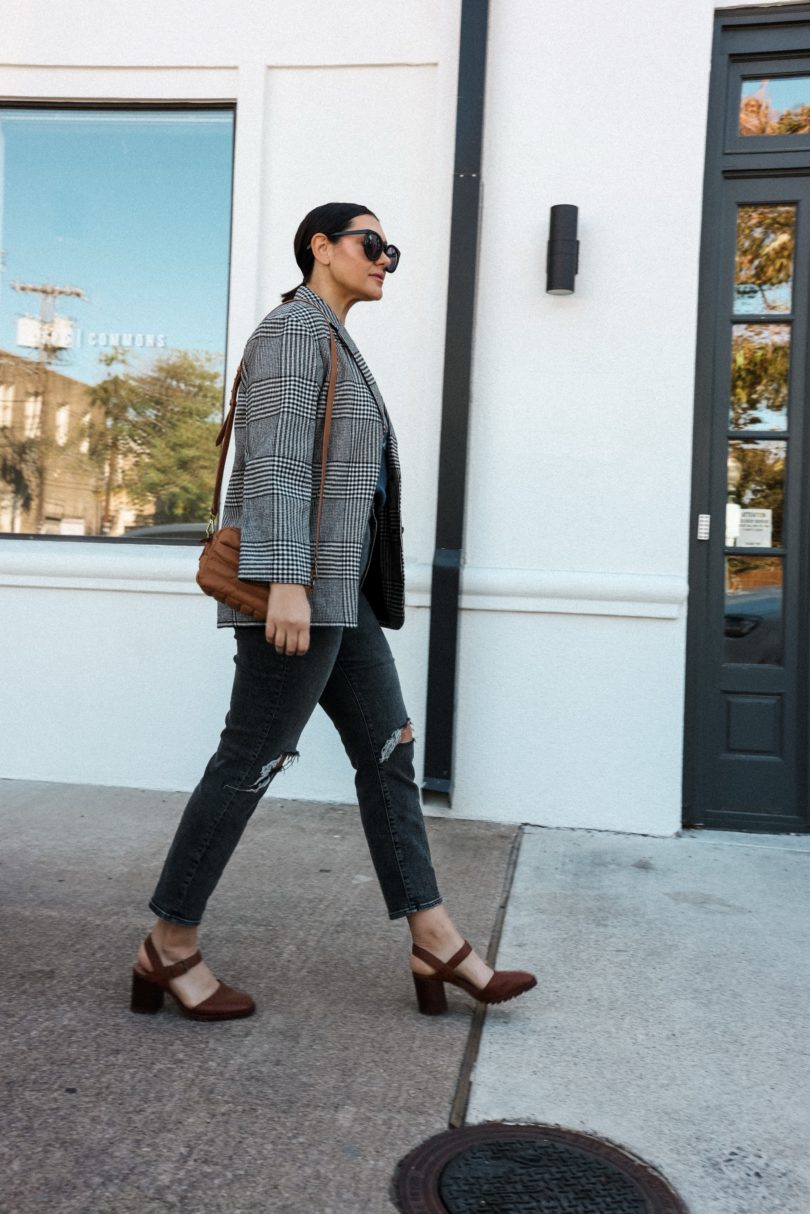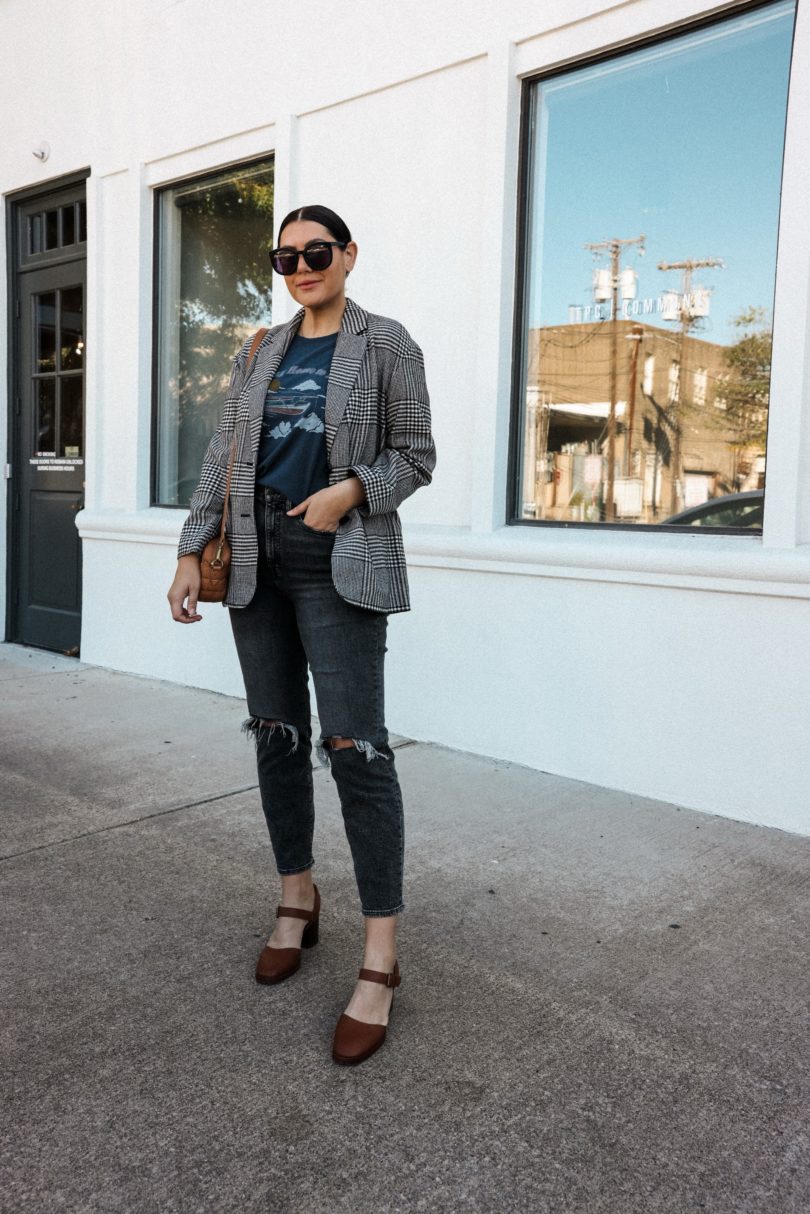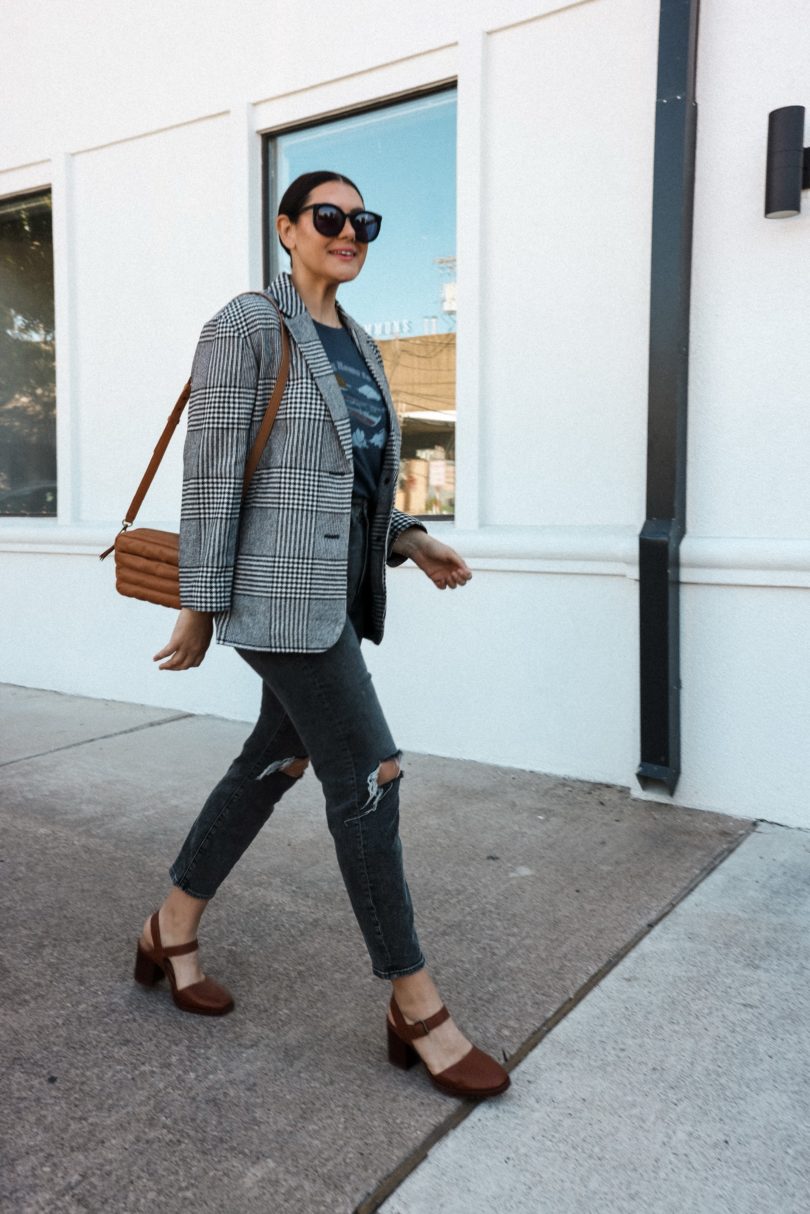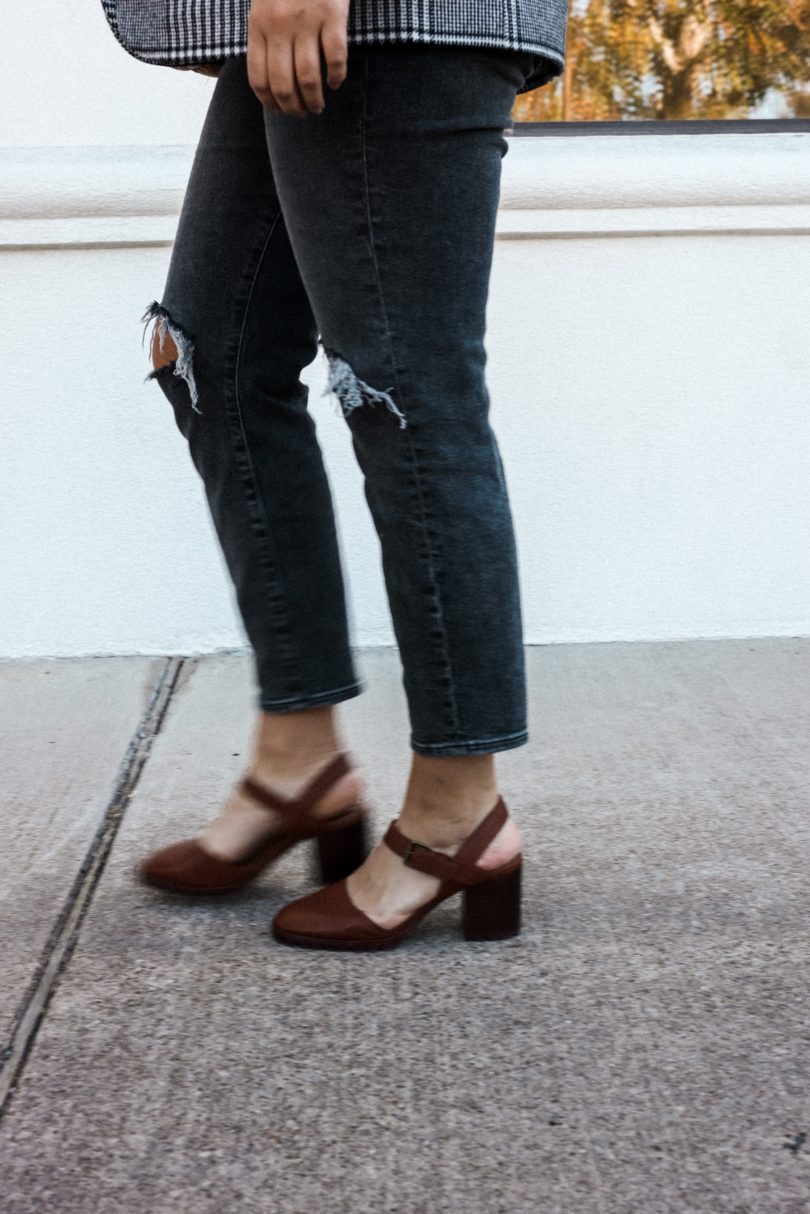 I am so sorry this post is so late. I have been listening to Taylor Swift's Midnights for the past 8 hours and lost track of time. I came up for a water break and thought I'd get a little work done too. (I'm only half kidding. Anti-Hero, Karma, Lavender Haze, The Great War, Dear Reader, Vigilante Shit are my favorites so far. No one asked but…you wondered, I just know it.)
My outfit feels apropos to her album's vibe and aesthetic. Or maybe I'm just in the Taylor tunnel right now. Hard to say but let's get to the 'fit. This outfit is via Madewell which is — let's say it all together now — on sale! 25-30% off with code GOSPREE depending on how much you spend. A quid pro quo sale, if you will.
My blazer fits true to size but oversized-ish. I am in the medium, find it here! The tee however runs a bit oversized so size down if you want it to fit closer, stay TTS if you like it loose like I do. Find it here.
And my jeans…last but never least, I love this pair of denim so much. They fit like a dream. I am in my typical size 29. Find them here!