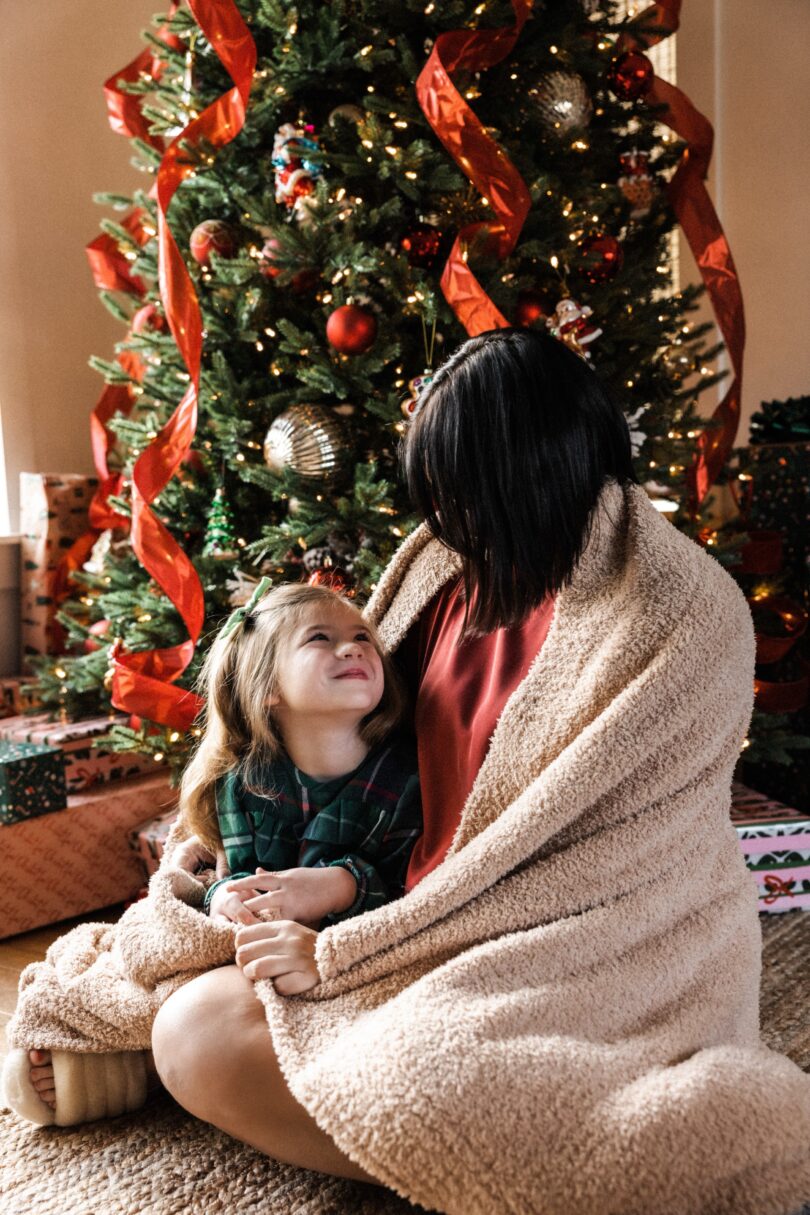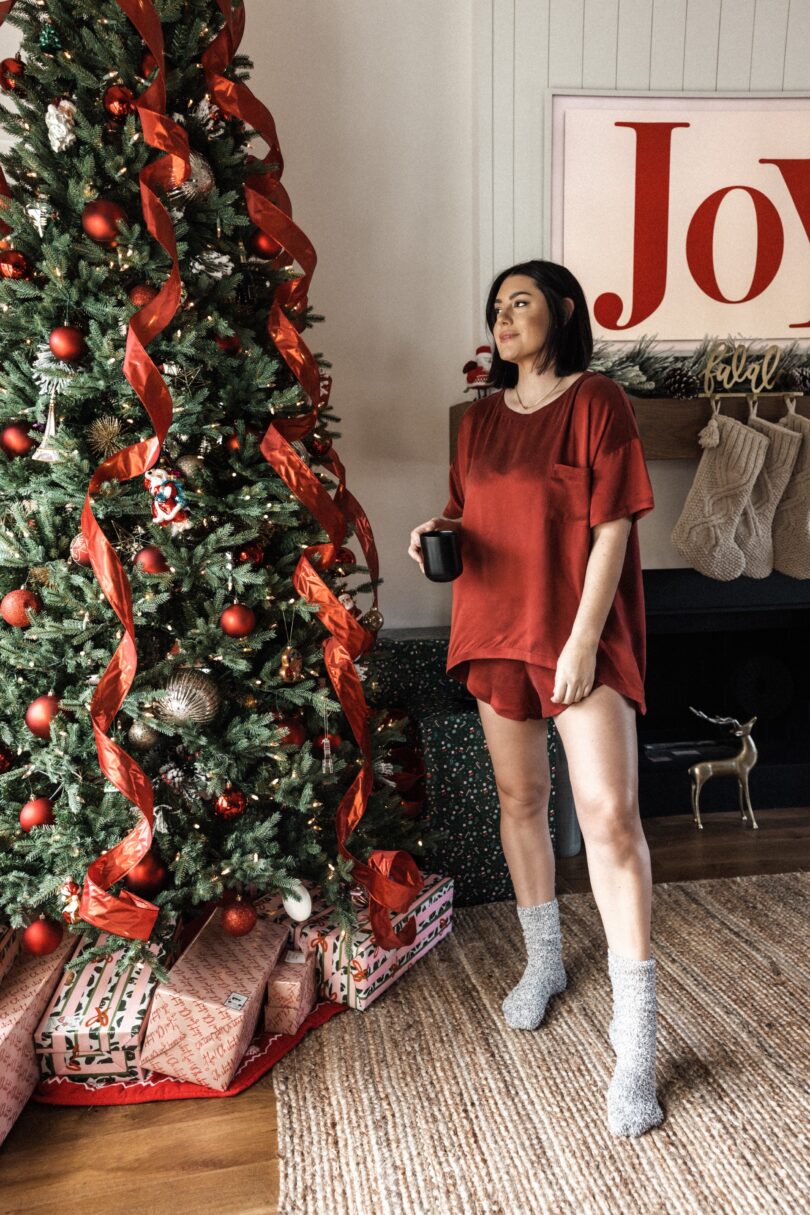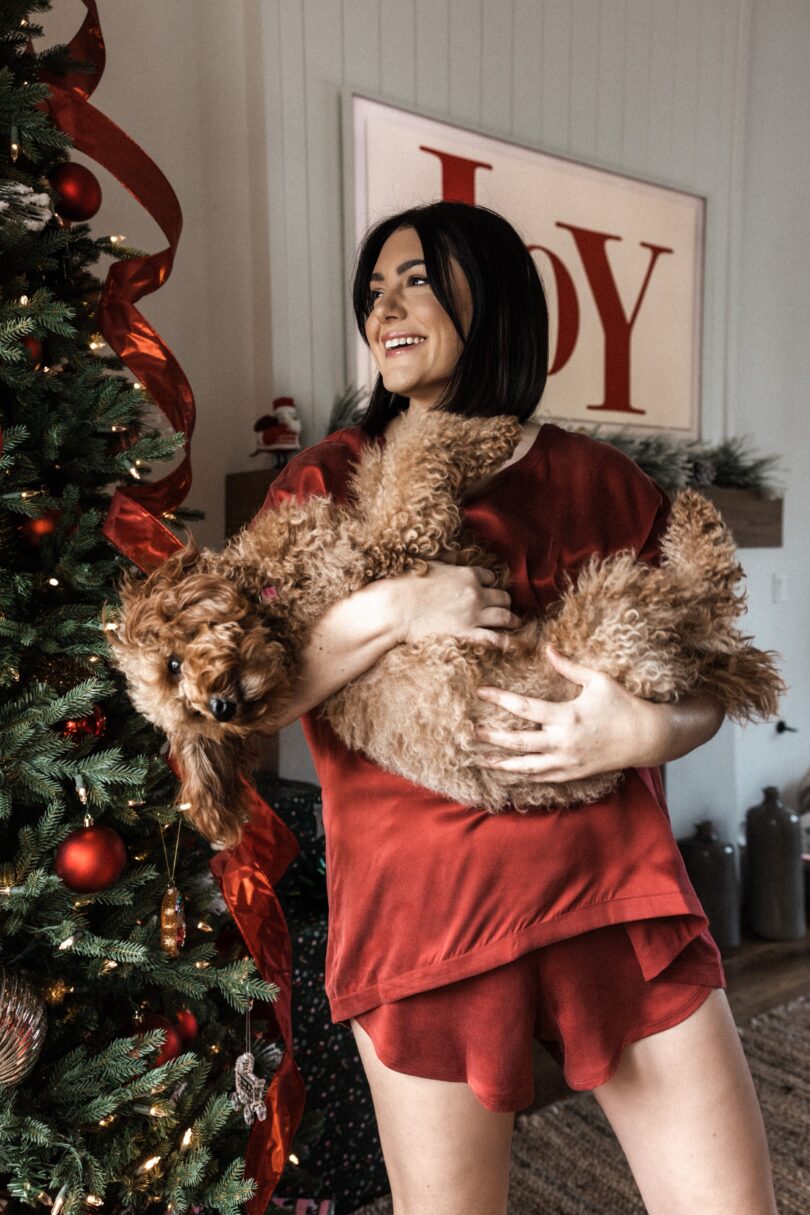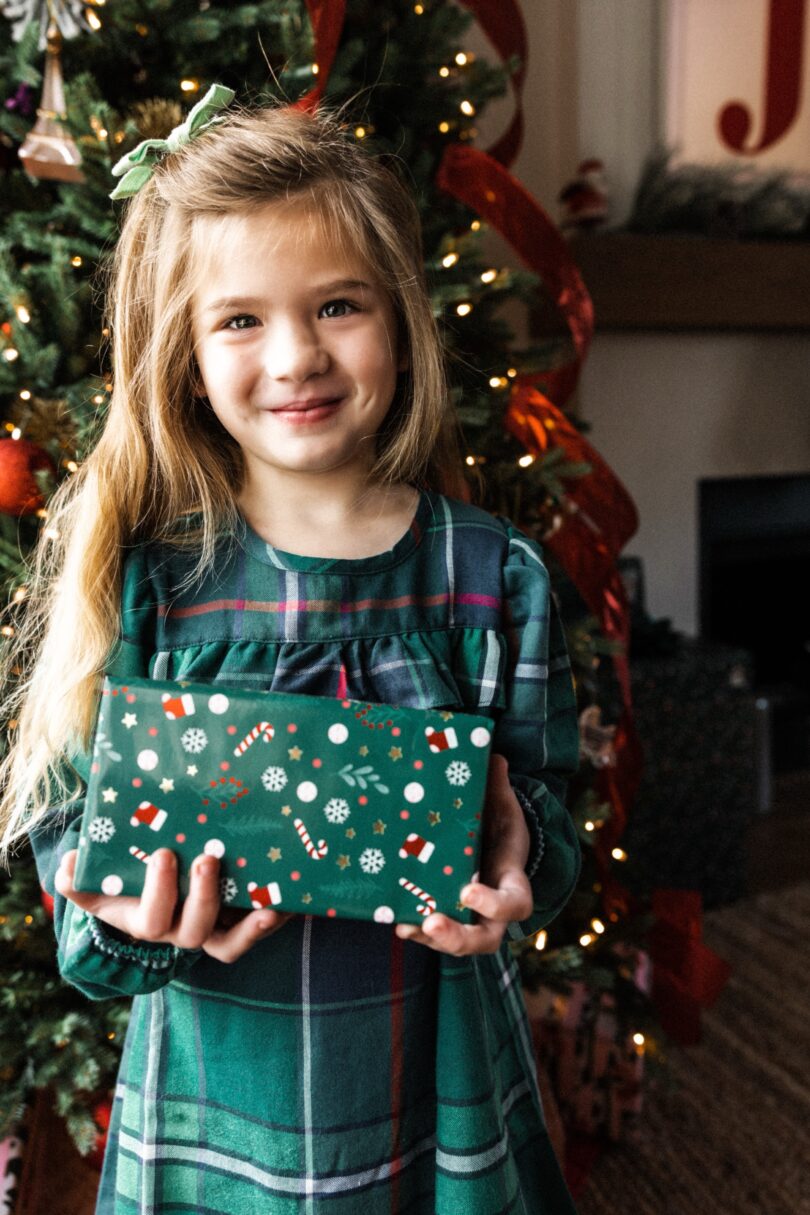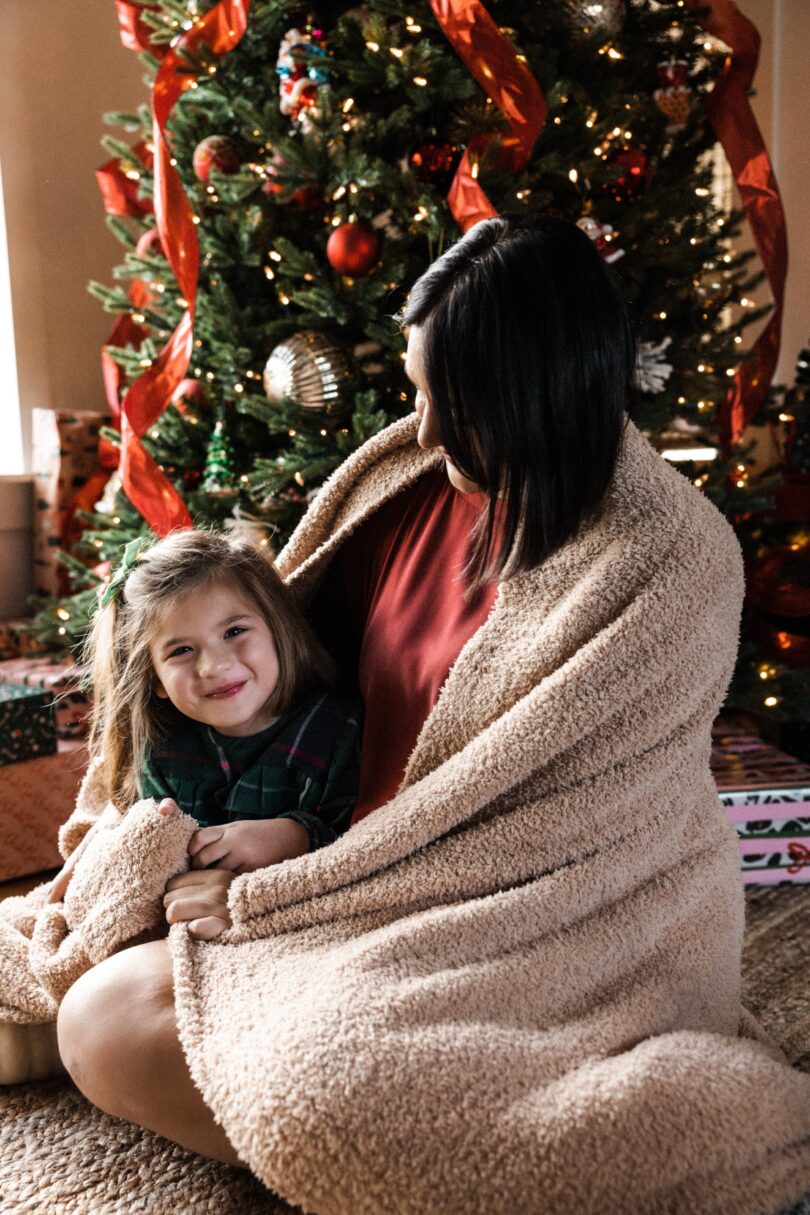 Am I the most extra if I admit that I plan our Christmas morning aesthetic? You can say 'yes' — I've come to terms with this part of my personality. I just love when photos have a matching quality to them and it's pretty easy to do beforehand. We aren't doing matching pjs this year, but coordinating instead. I am going with my tried and true favorite pajamas, this Lunya set, a very holiday color. And for Gemma I found this precious flannel pajama dress from Nordstrom, that honestly looks more like a holiday dress in person. If I pair it with tights and send her to school in it, don't worry about it ok? It's on sale and it's a picture perfect option. And if you want to match your little, it actually has a few adult pieces too! I'll link them from Nordstrom below.

Speaking of Nordstrom, I've partnered with them to share a few last minute Christmas morning essentials + great last minute gift ideas! If you live close to a Nordstrom, you can easily buy online and pick up your essentials or gifts before Christmas. And some items are still available for shipping before Christmas! The nice thing it it will let you know on each product page if you type in your zip code, that way you know which presents can get to your doorstep on time. You can shop Nordstrom's Gift Guides here!
Christmas Pajamas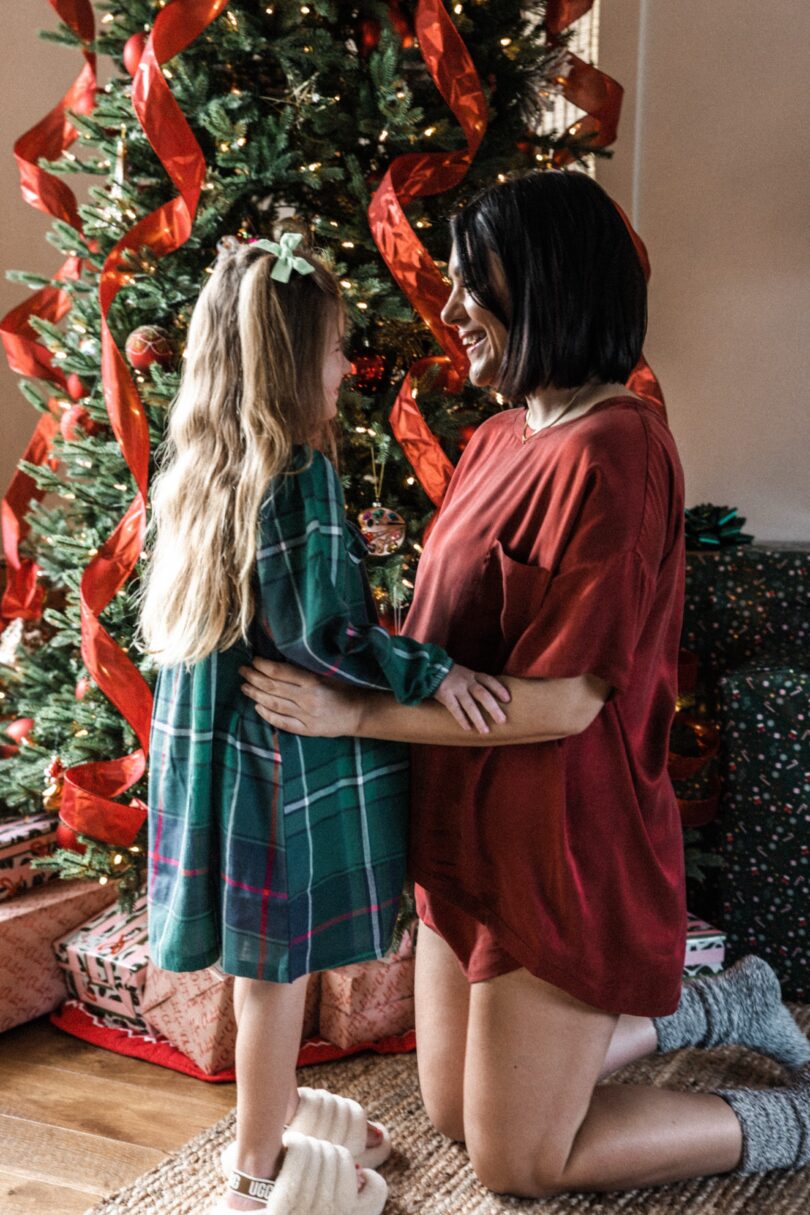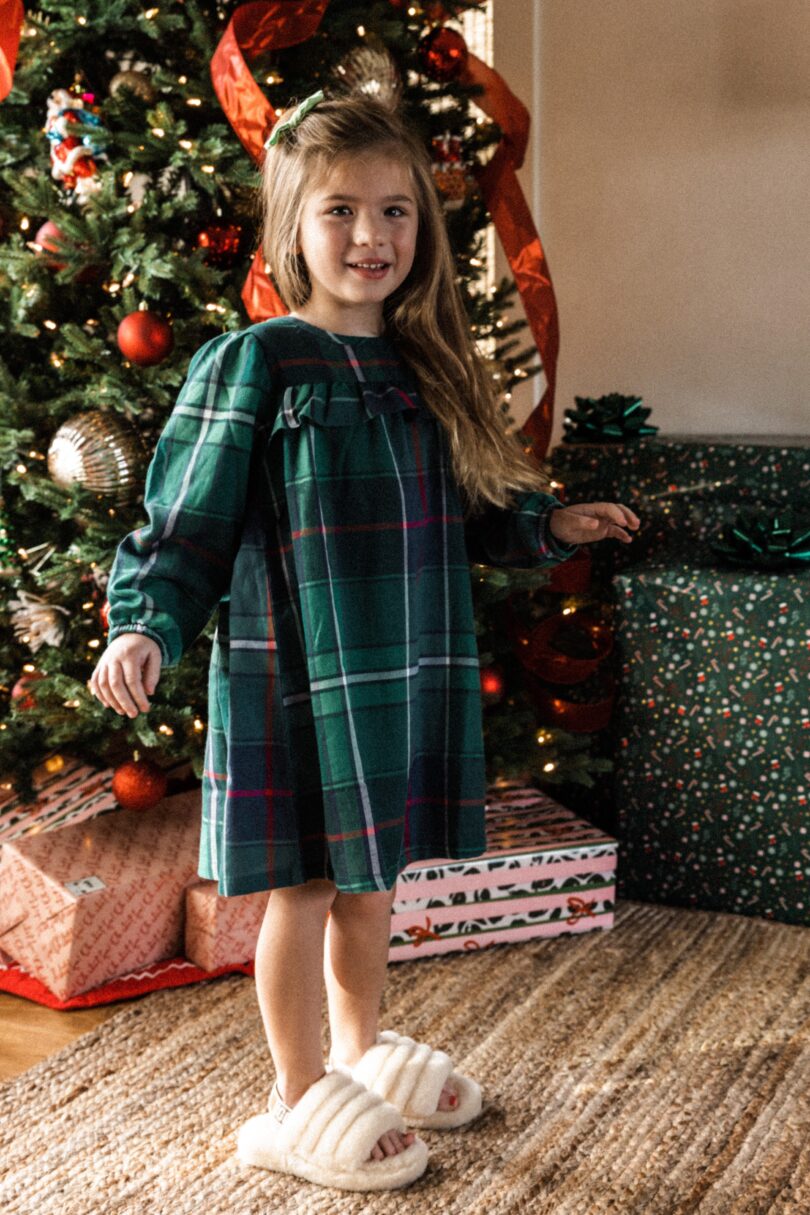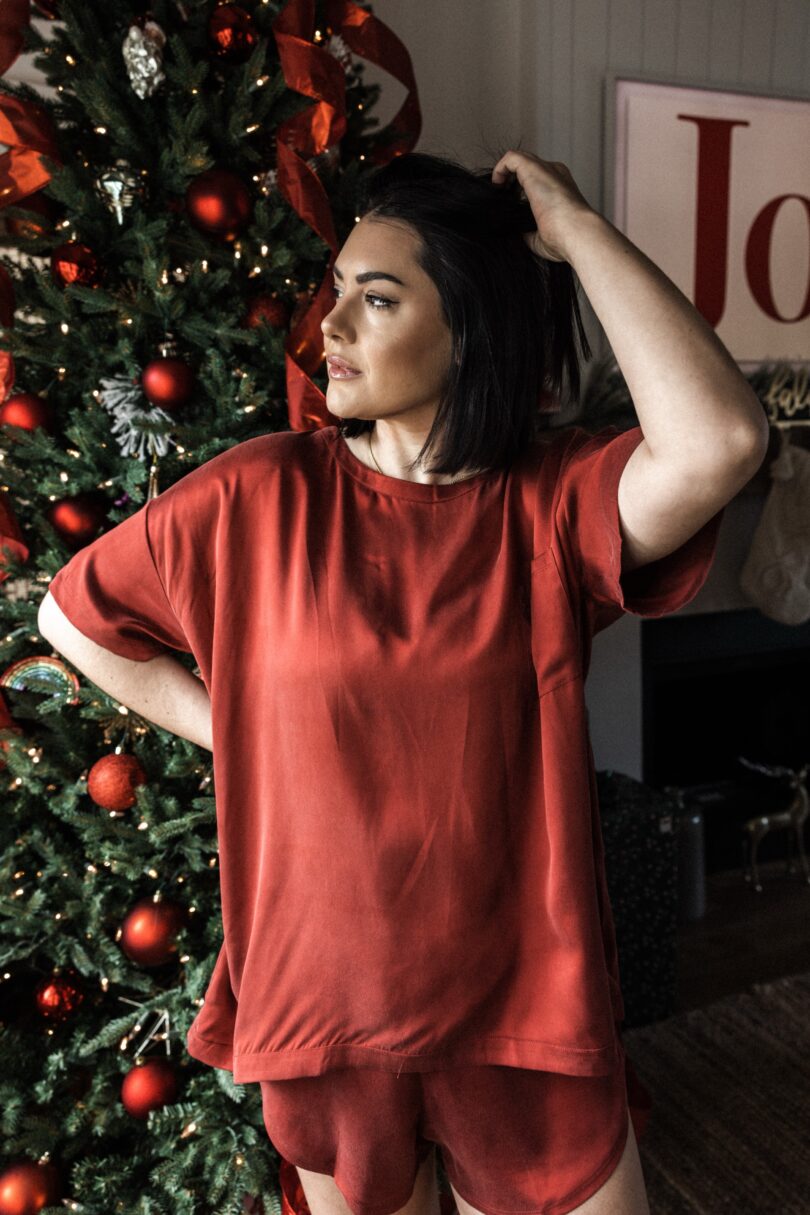 I can't plan everything but I can plan my outfit. I especially can't plan my morning hair, so since I can't tell you what my hair will look like at 7 am on Christmas morning, I can tell you what I'll be wearing. I am in the medium and they fit loosely, perfectly loose if I may add. I have this set in 4 different colors! It's on every wish list every year, they are so comfortable and wash out beautifully. Definitely a splurge but they are forever jammies. Find them in many different hues here!
As I said before, Gemma's pajama dress is from Nordstrom as well! She is in the 6, I think it runs a bit long / generous. Find it here!
Slippers + Socks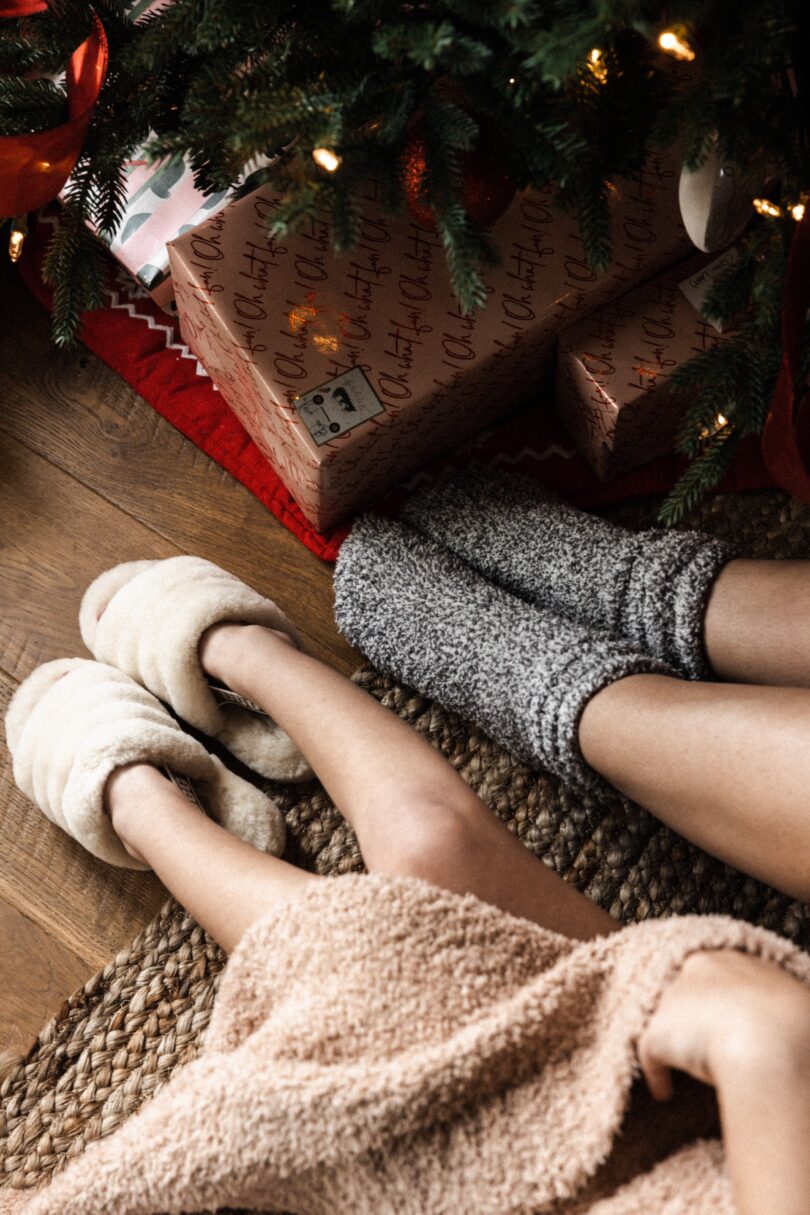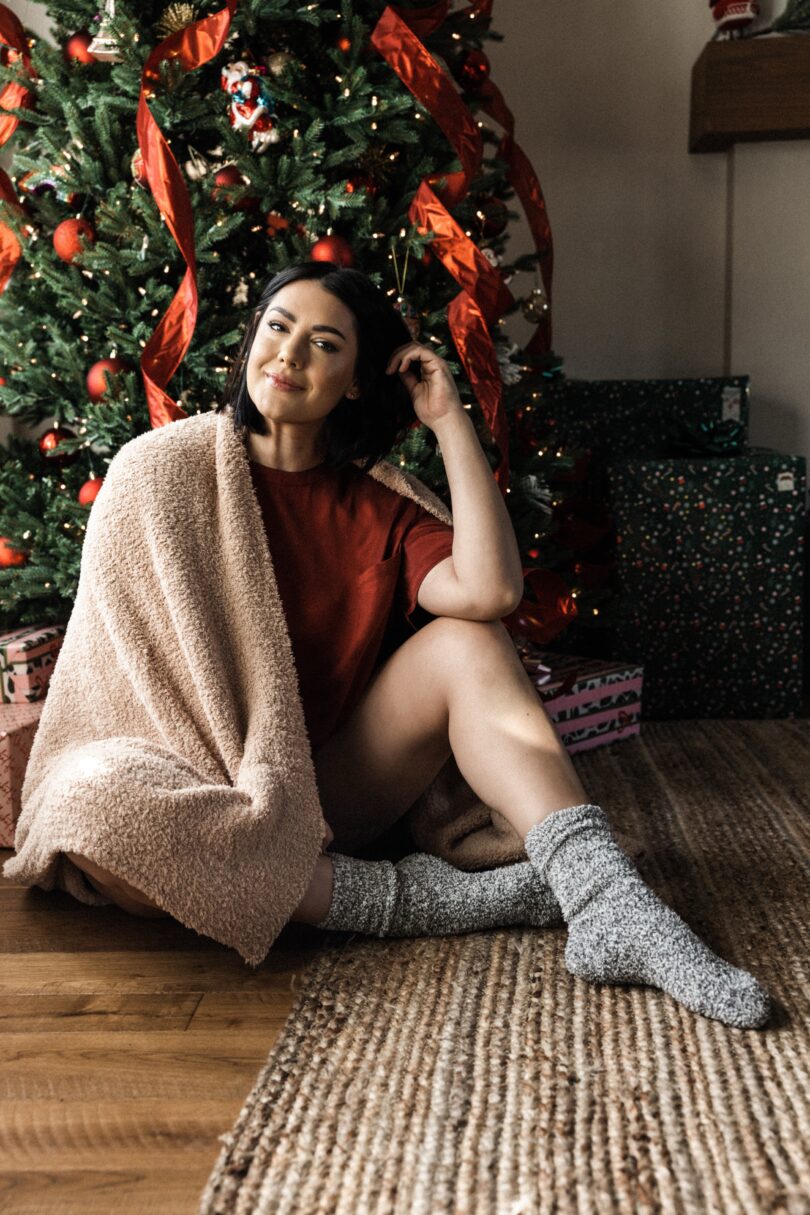 What is a Christmas morning without some cozy slippers or in my case cozy socks! I usually get Gemma a pair of slippers each year for Christmas (this year, they came early!) and she loves this pair from Uggs. They run a bit generous so you can stay TTS and wear them for a bit longer! Find them here. 
My socks would make a great gift if you are looking for a last minute gift idea! Paired with the matching blanket would absolutely send me over the top if I got this as a gift, just saying. You can find my socks from Nordstrom here! 
Cozy Gifts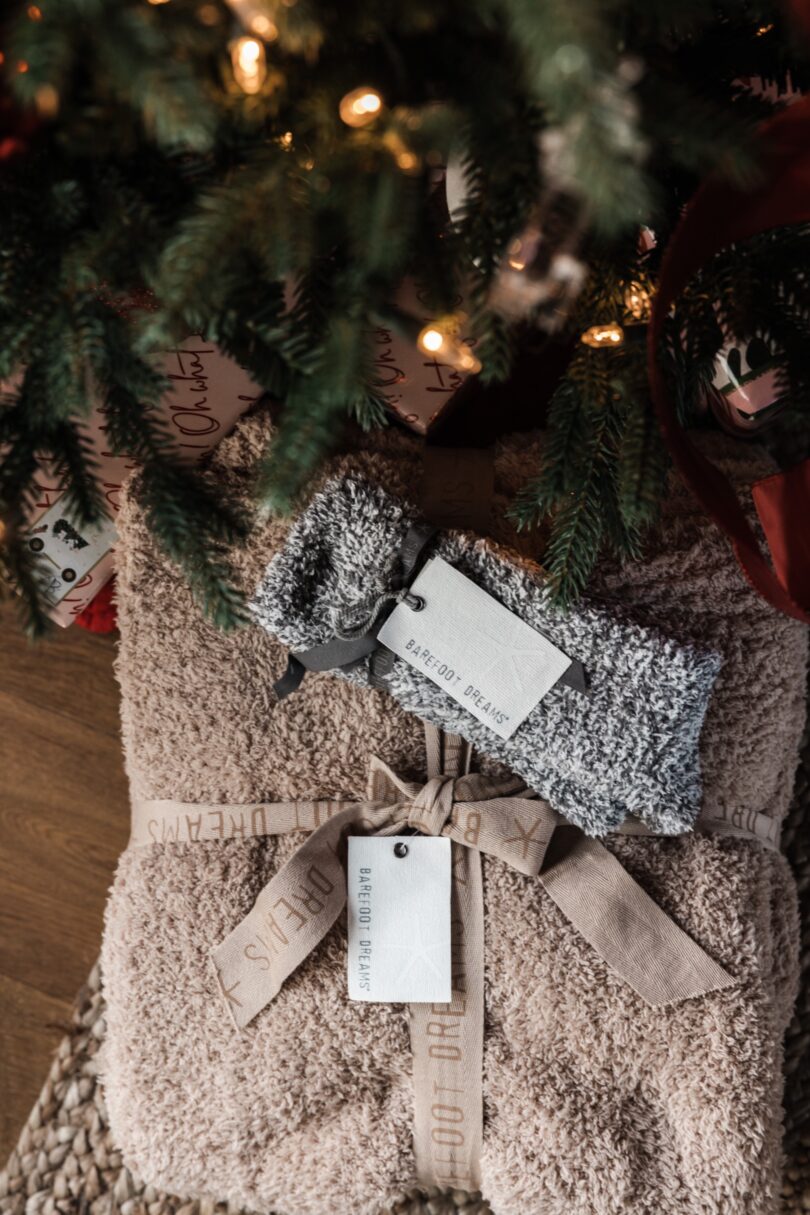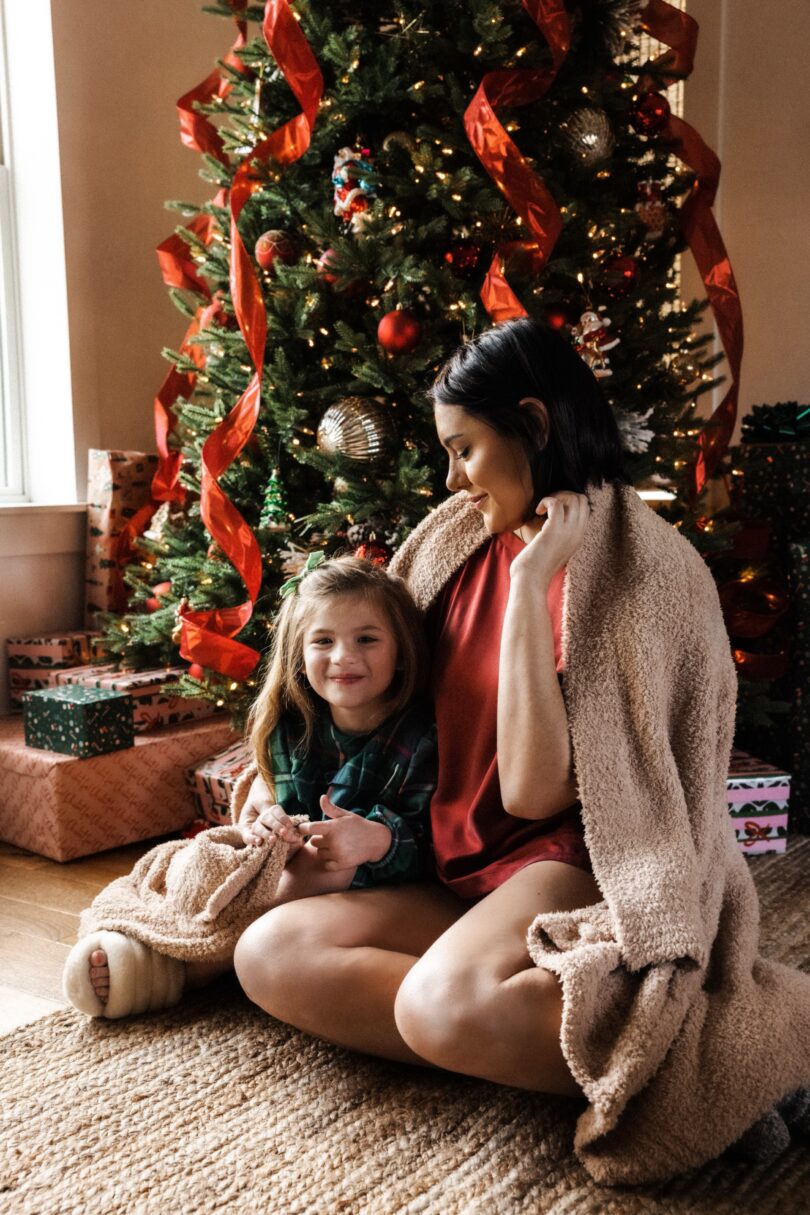 If you haven't gifted yourself a Barefoot Dreams blanket, then honey, it's time. This is your sign. They truly are the softest blankets in the entire world. Gift one to yourself or to a loved one! I don't know of anyone who wouldn't love a nice cozy Barefoot Dreams throw. Lots of options to shop here! 
_______________
Special thanks to Nordstrom for collaborating on this post! And thank YOU for supporting the brands that support his blog.