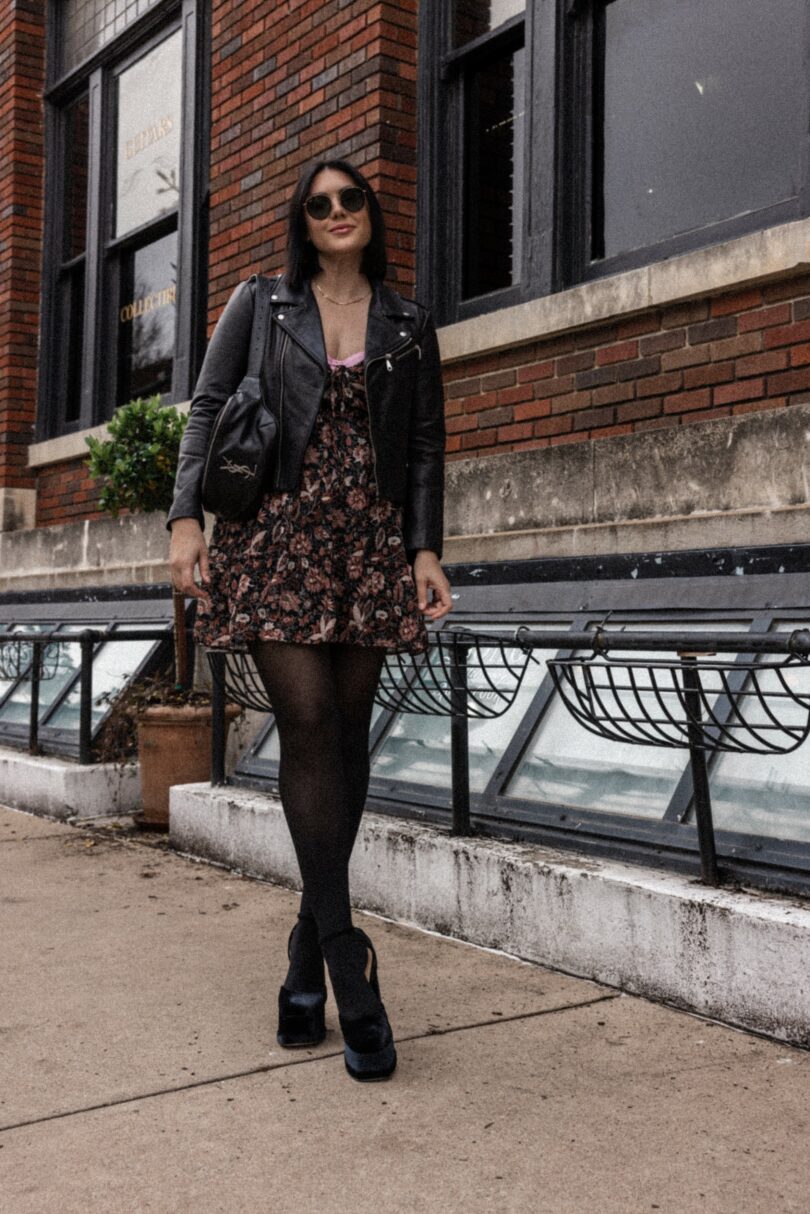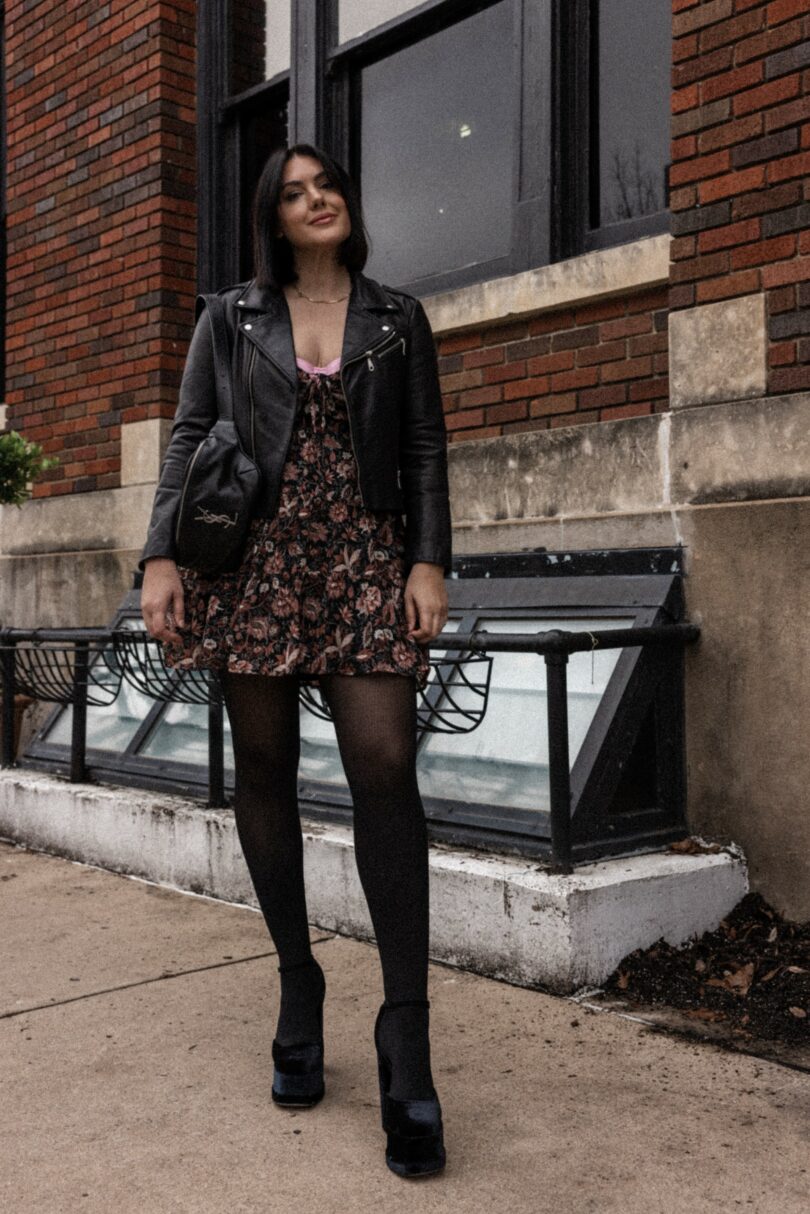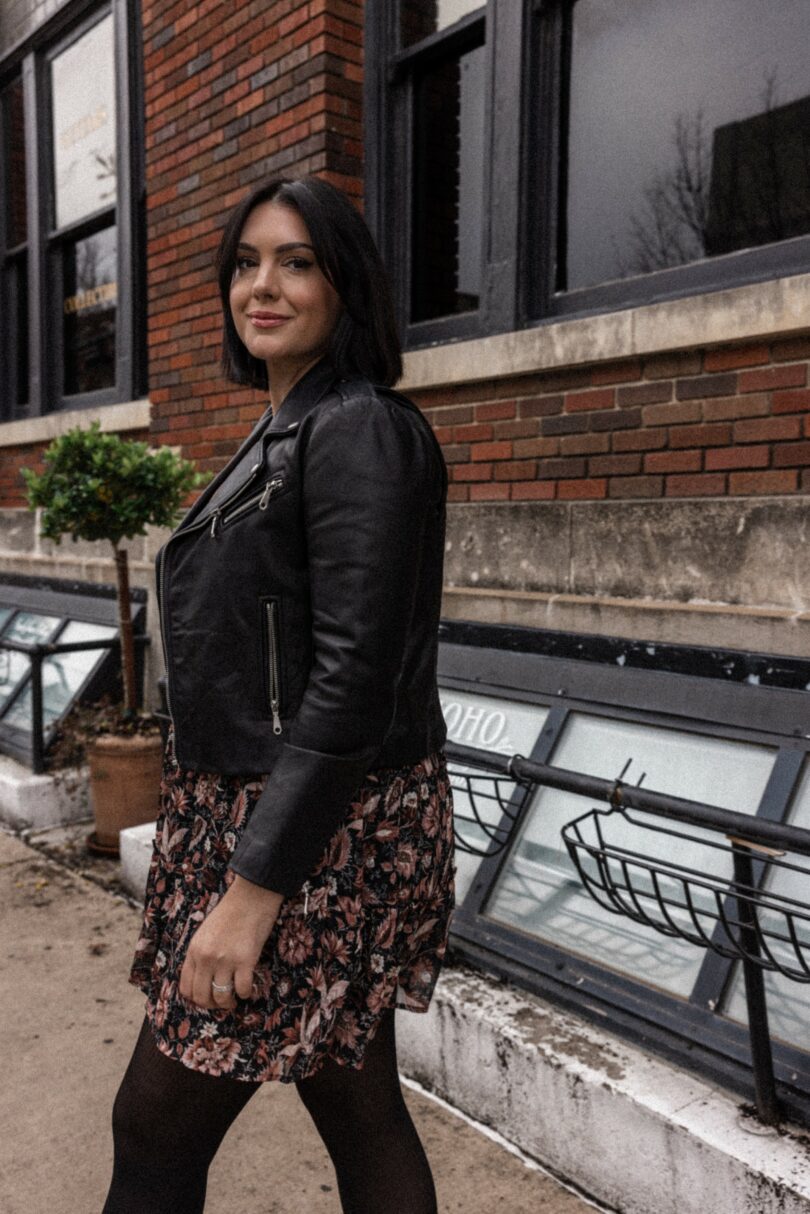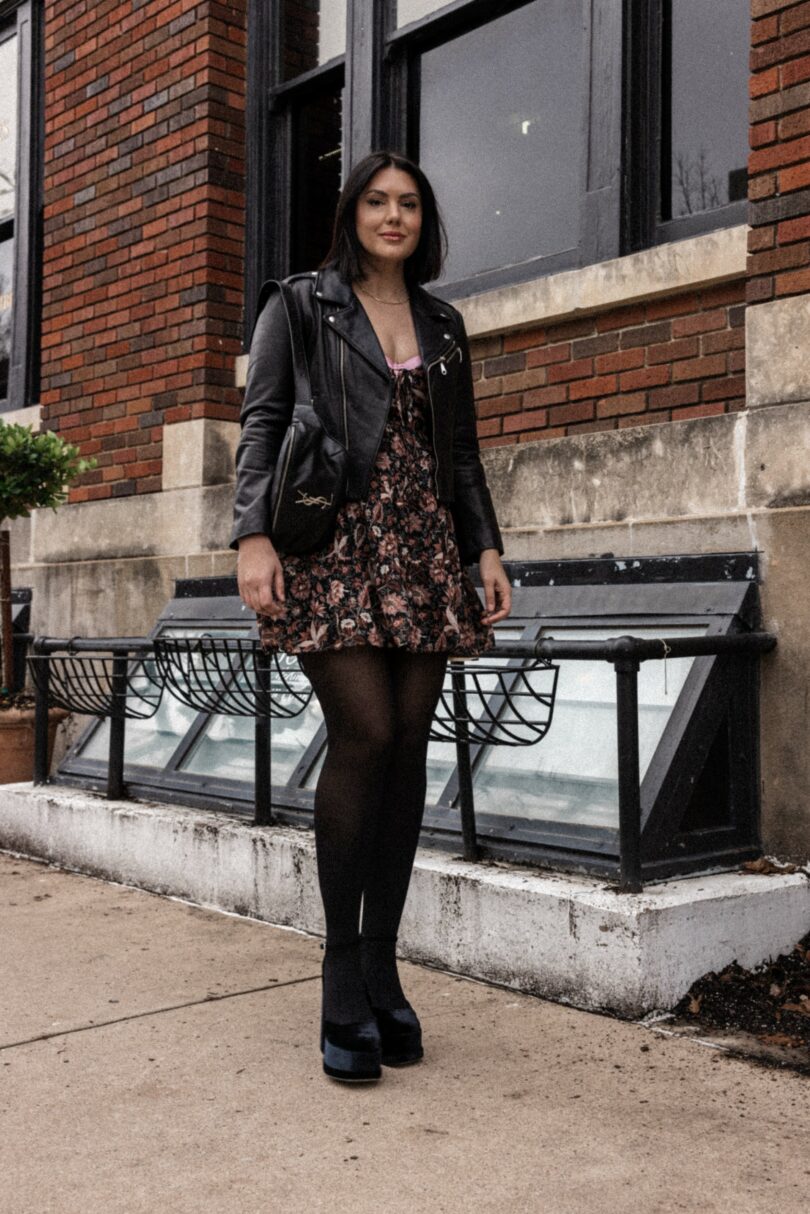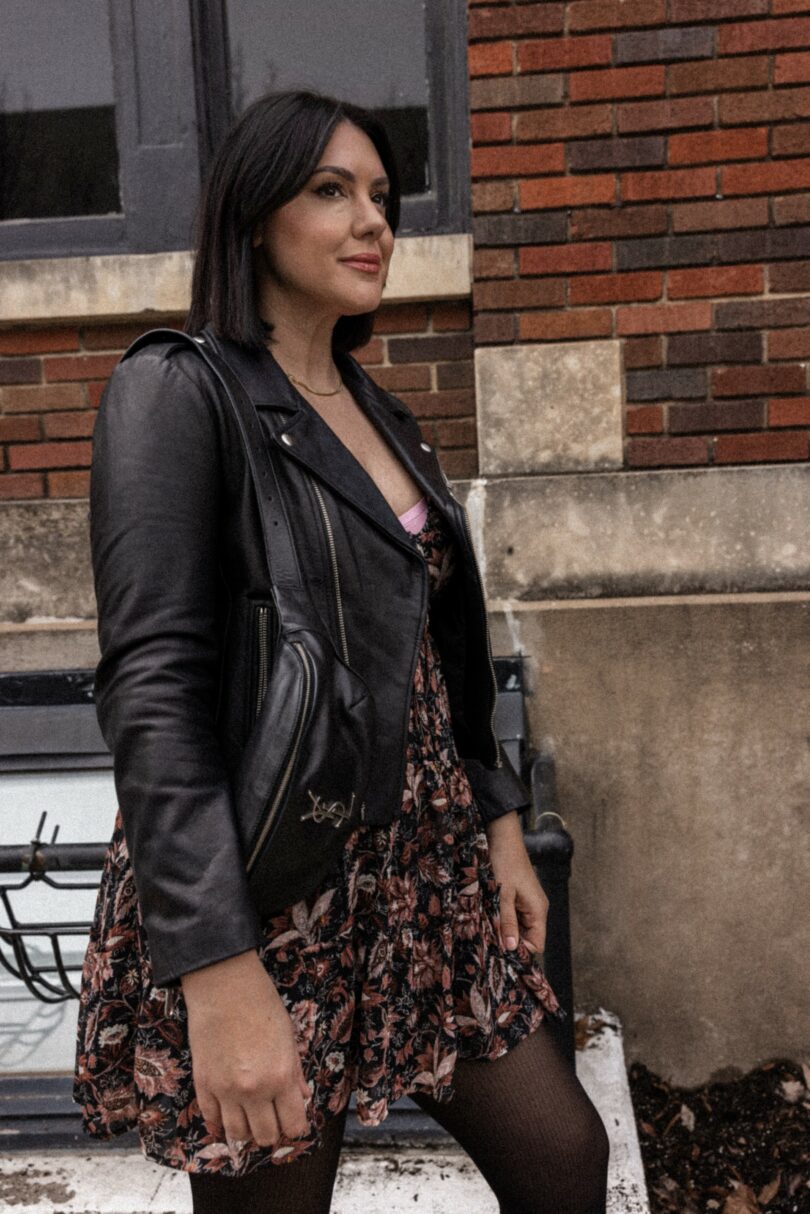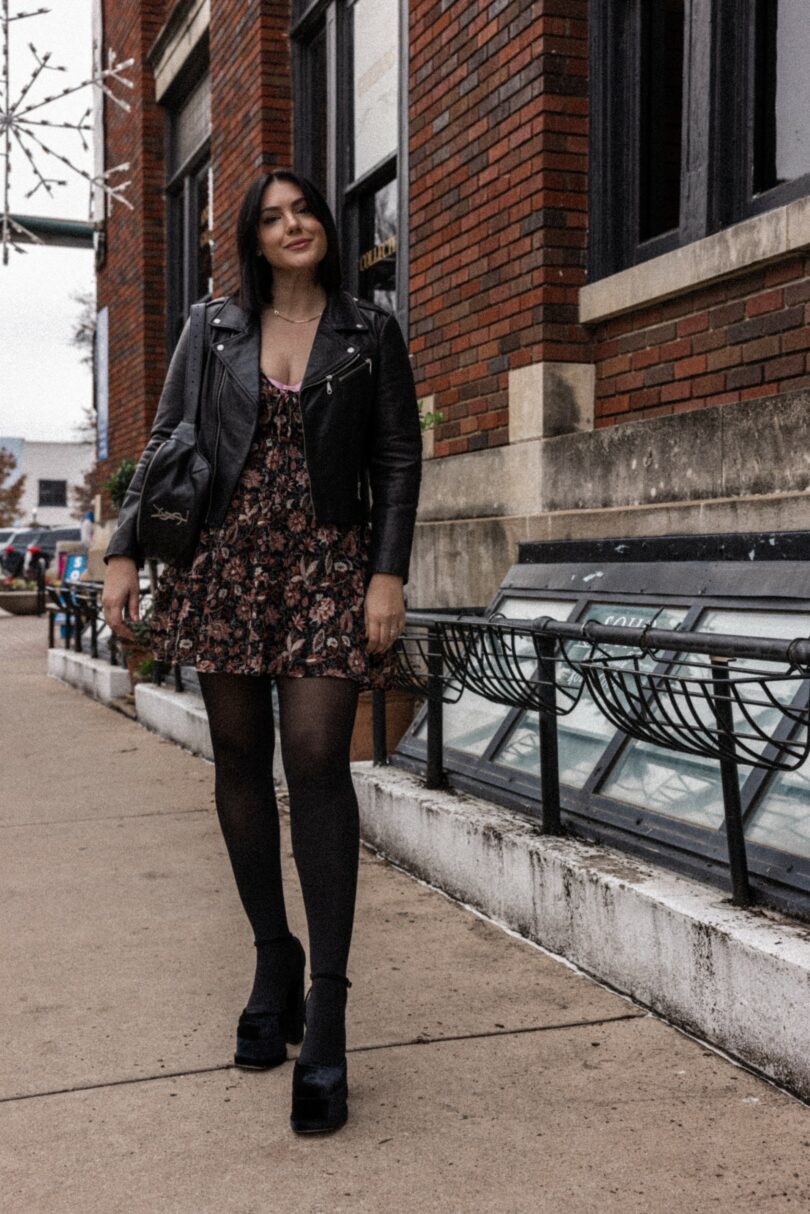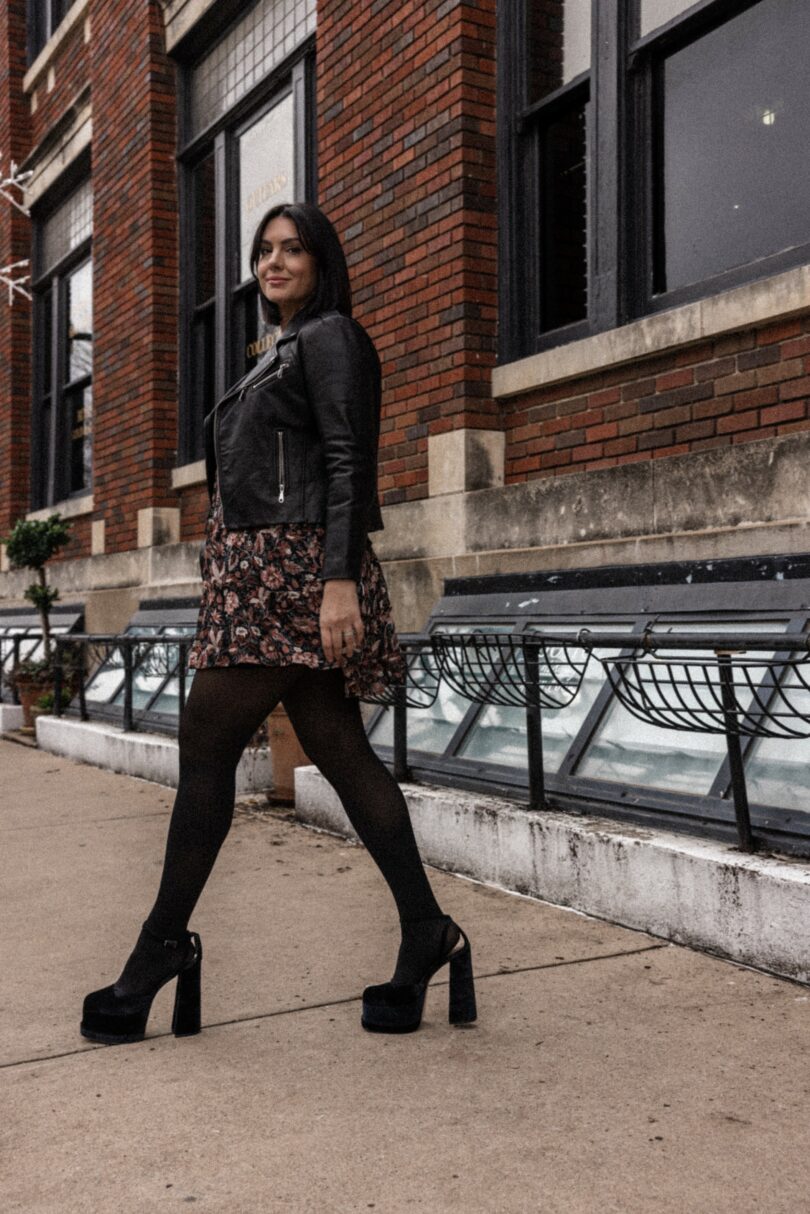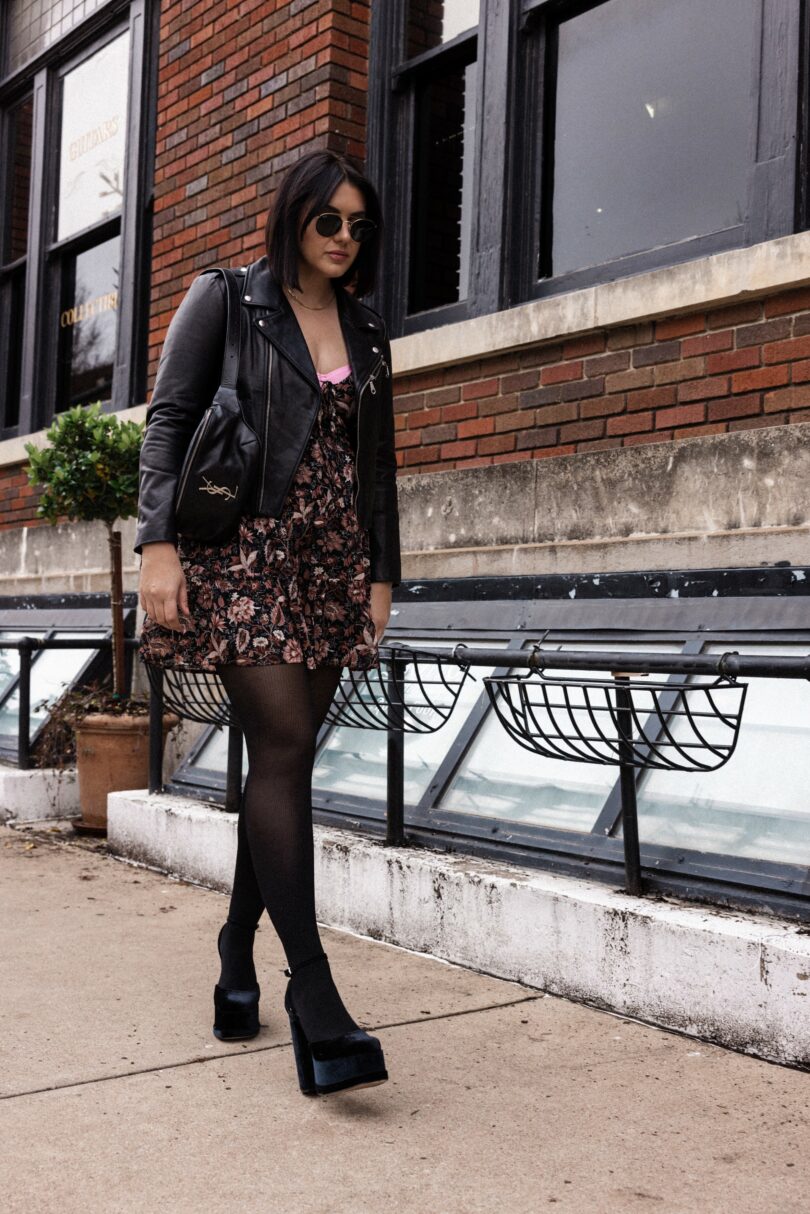 December is so rushed that I feel like I can barely wrap my head around what to wear sometimes. I like to plan my content out aesthetically, so that everything flows really well throughout the month. My clothes are my content and December just feels like I'm constantly two weeks late. Now just as a reminder, my thoughts are not your thoughts. My thoughts are split into three categories: hung nicely on clothing hangers, tossed on the chair, and slowly rotting in a laundry hamper. Right now my approach to style feels tossed on the chair — we are not yet to the rotting in a laundry hamper territory yet. (I'll let you know come January if we make it there.) Do I dress up? Do I stay in my yoga leggings? Do I share holiday inspo or everyday outfits? All my thoughts are just pieces of clothing tossed on a chair.
And this is what I picked up from my proverbial chair today. A pretty dress from Madewell and this leather jacket I rediscovered in my closet that I've low-key become obsessed with. I've had this jacket for closet to 6 years I believe. It's from Rebecca Minkoff and bought it on major major sale after Christmas for something stupid like $150. I've been so proud of it that it's just been sitting in my closet like a prize. It's such a nice quality leather that I think I've just never trusted myself to wear it. I think it's safe now for me to pull it out. I mean I'm someone's mother for God's sake. Surely I can be trusted with a nice leather jacket. (PS: I linked a similar faux leather option to the side!)
Surely.
So my very pretty dress is v v low cut. Like almost too low cut. I'm not one to just put it all out there but in this dress I have no choice, really. I paired it with my hot pink Cuup bra (highly recommend btw) and just decided to make it look like it's all on purpose. Plus with the tights and the jacket combo, they make it feel a bit more modest. If you don't have big boobs, then it probably won't be as low cut on you. You can also pair a camisole underneath as well for some extra coverage, if you love the dress, hate the cut. It's currently 50% off at Madewell! Find it here.