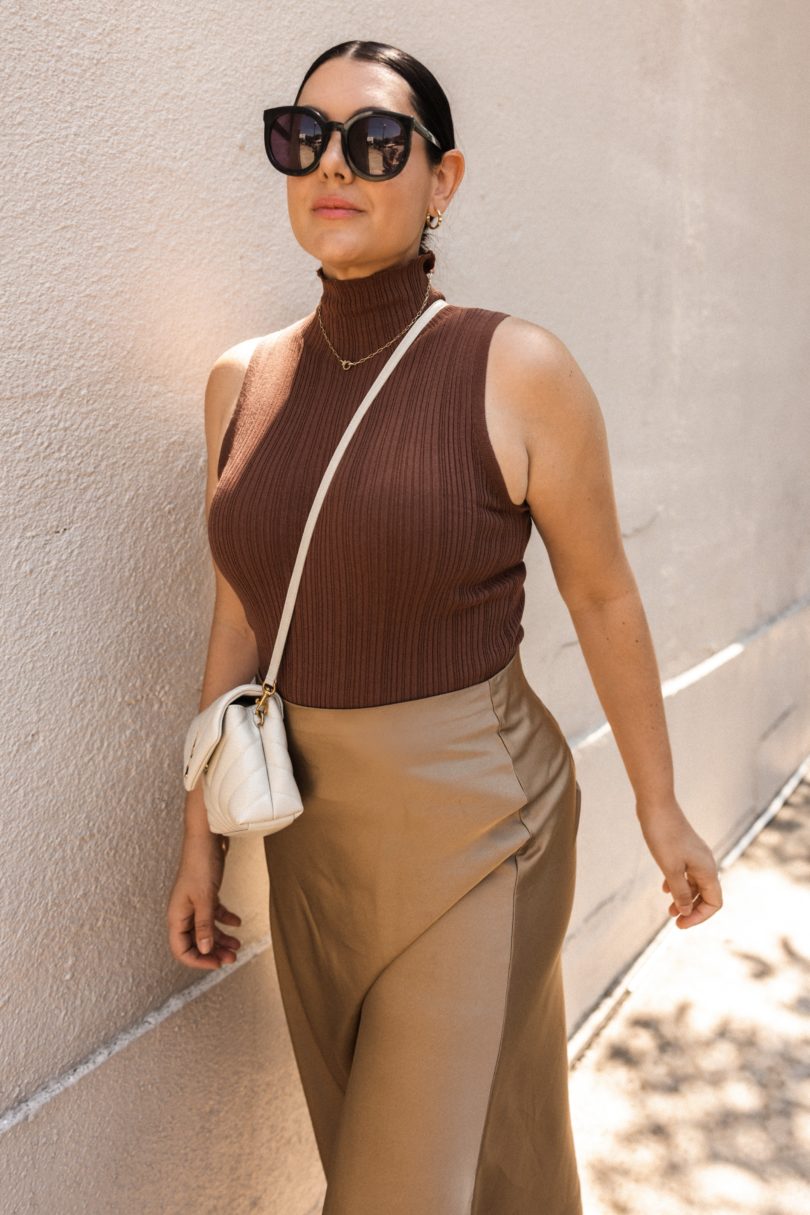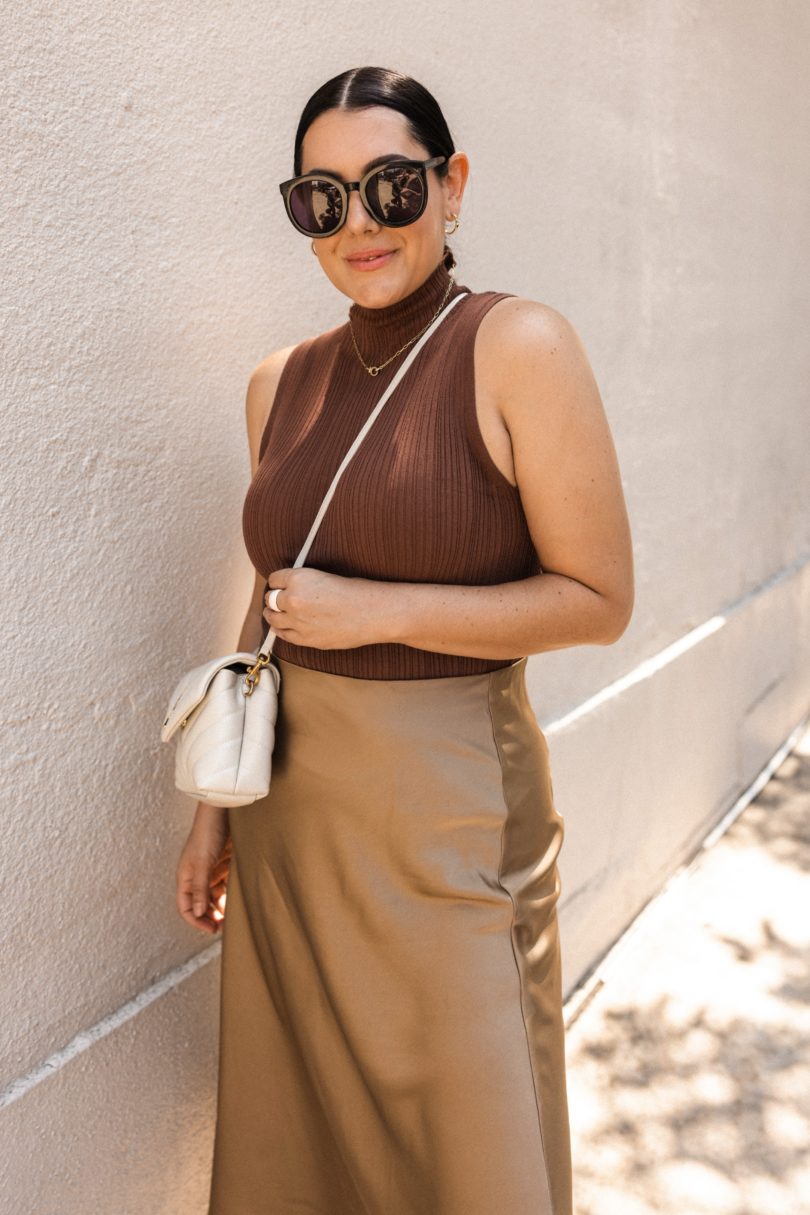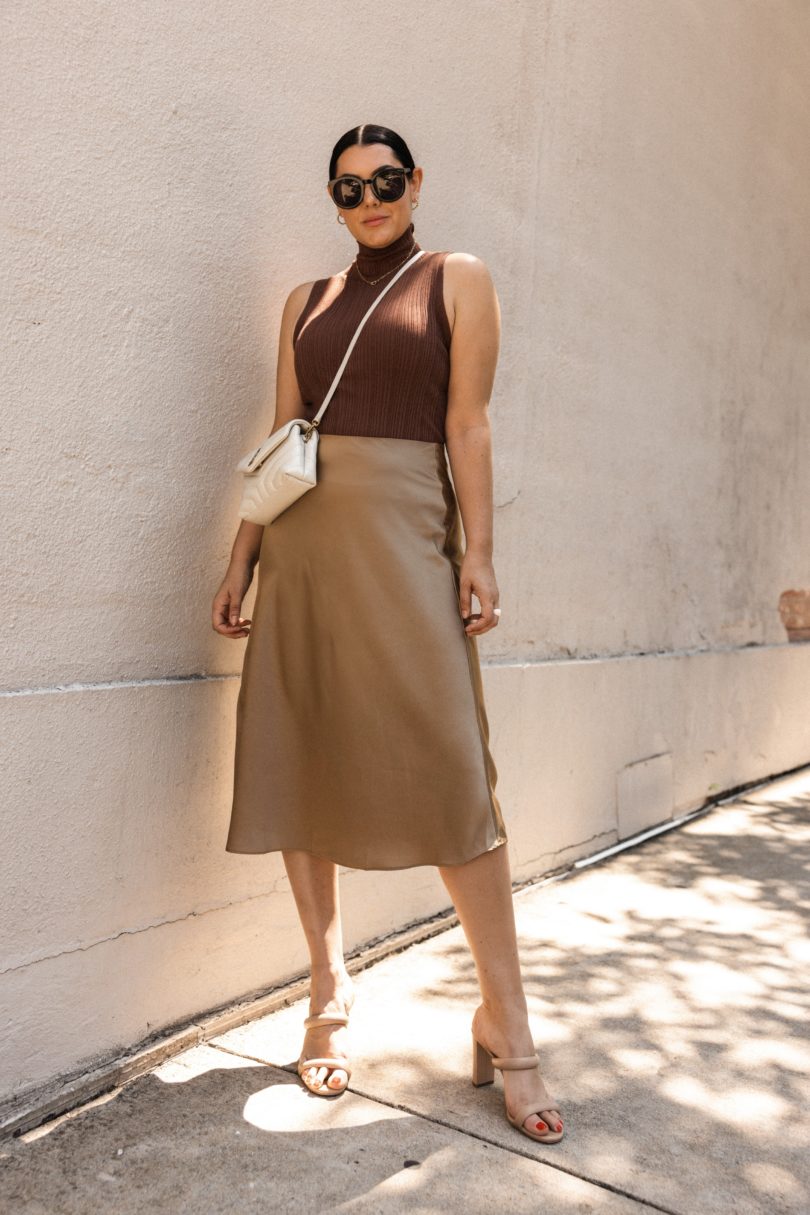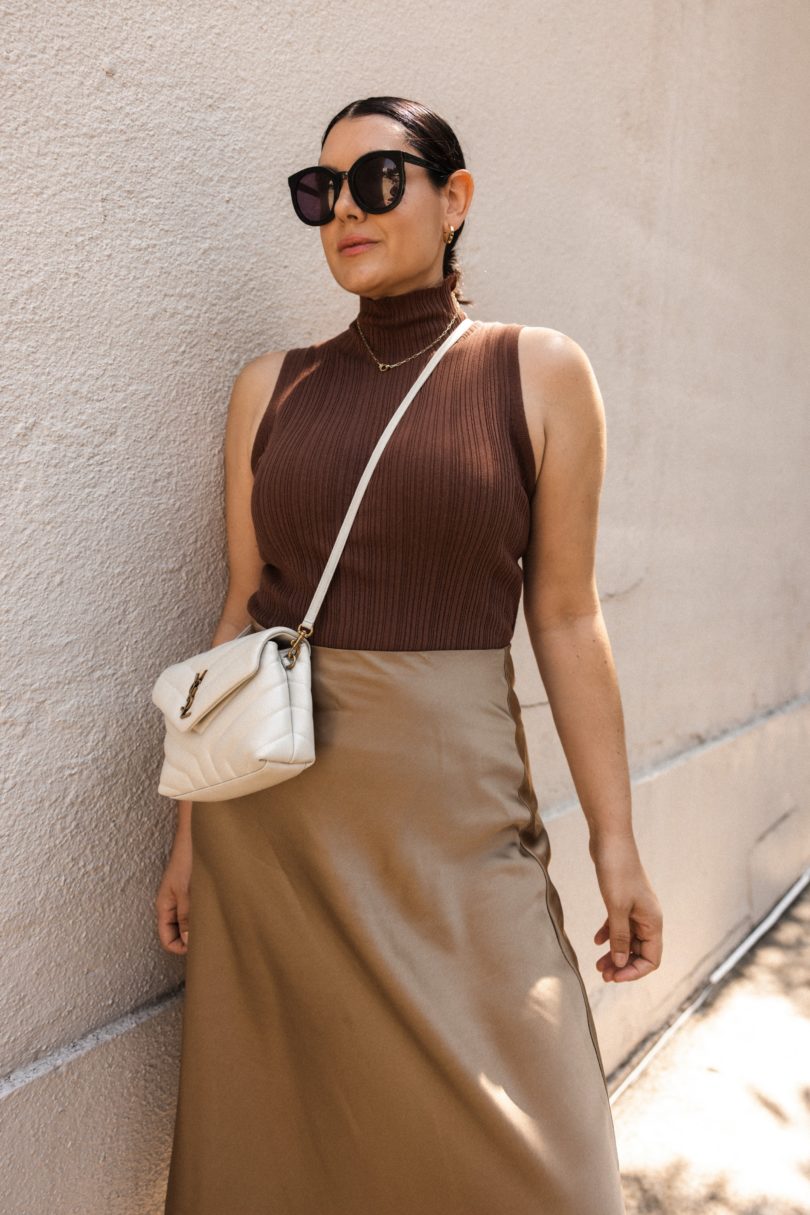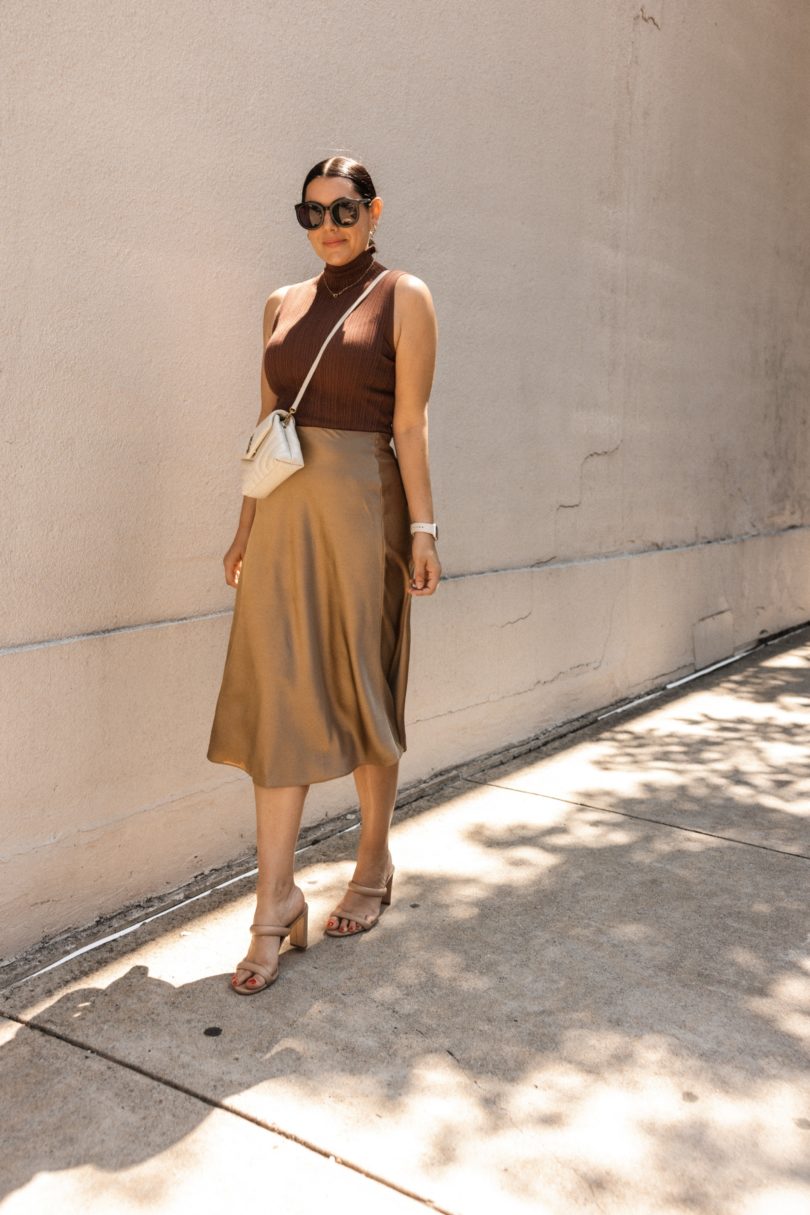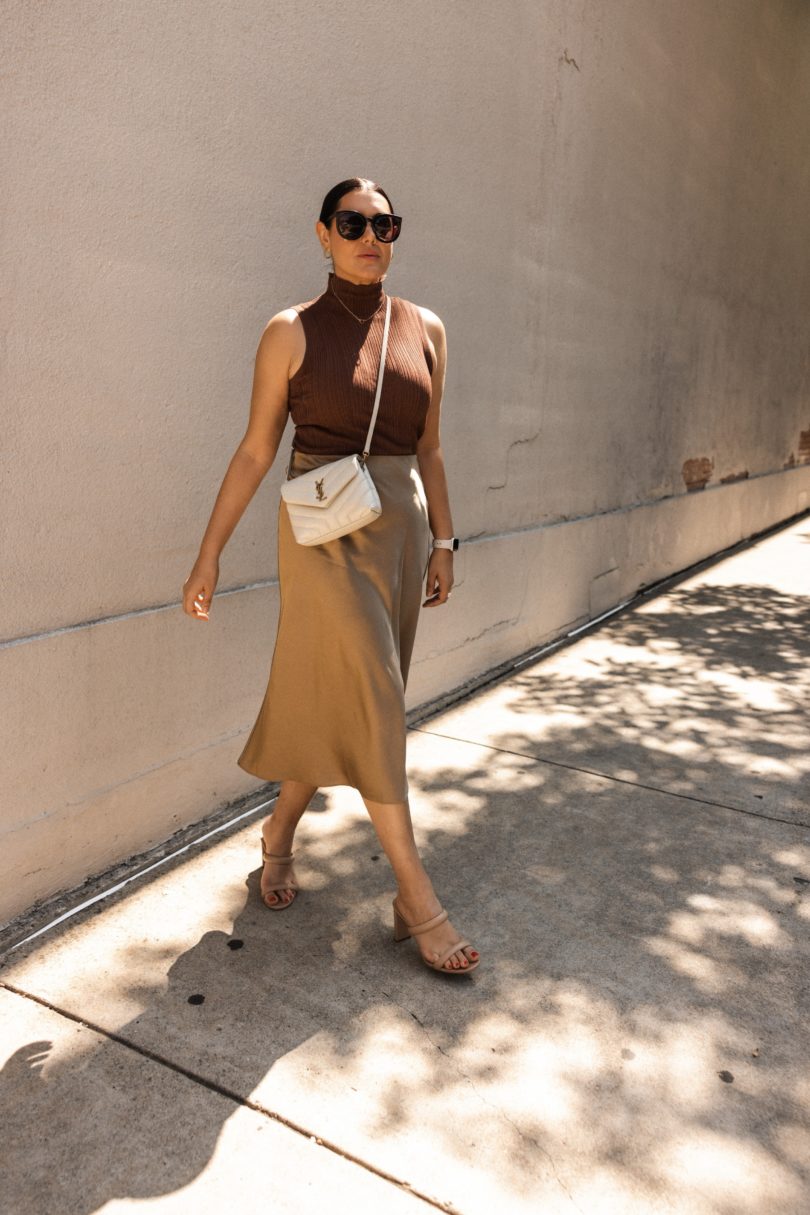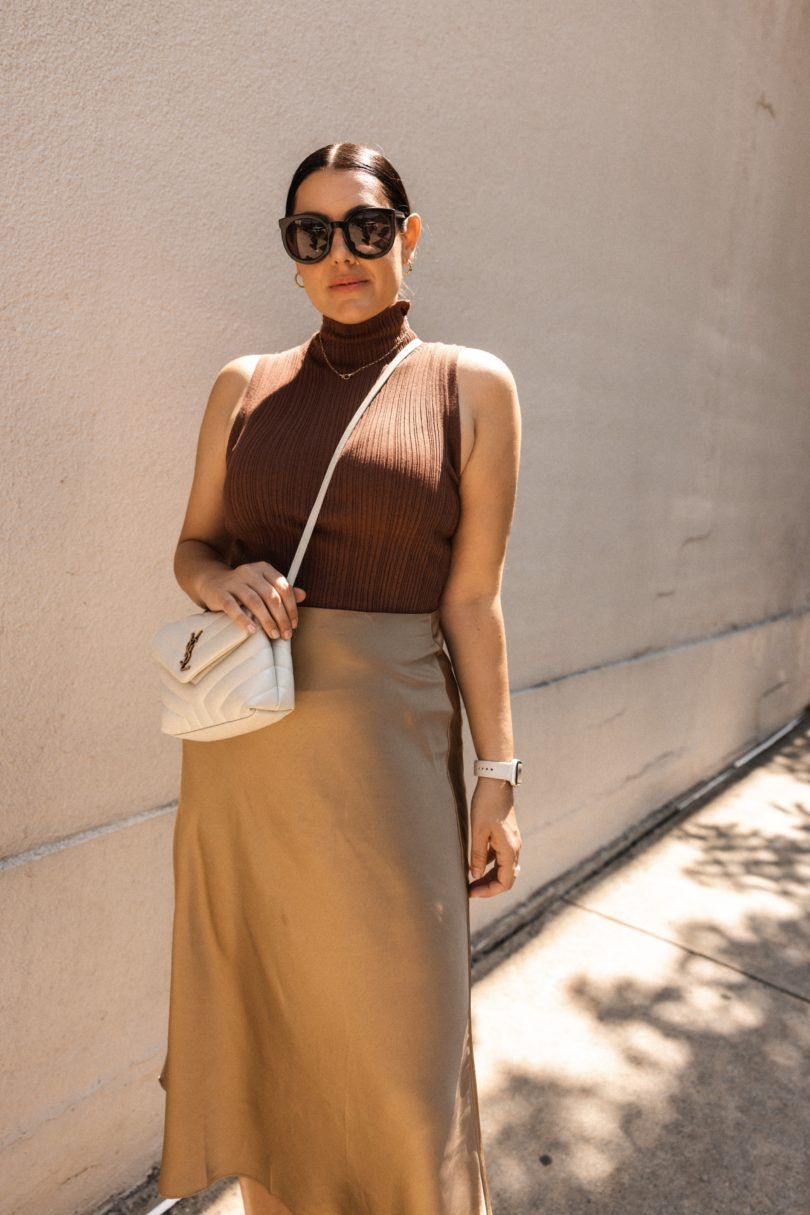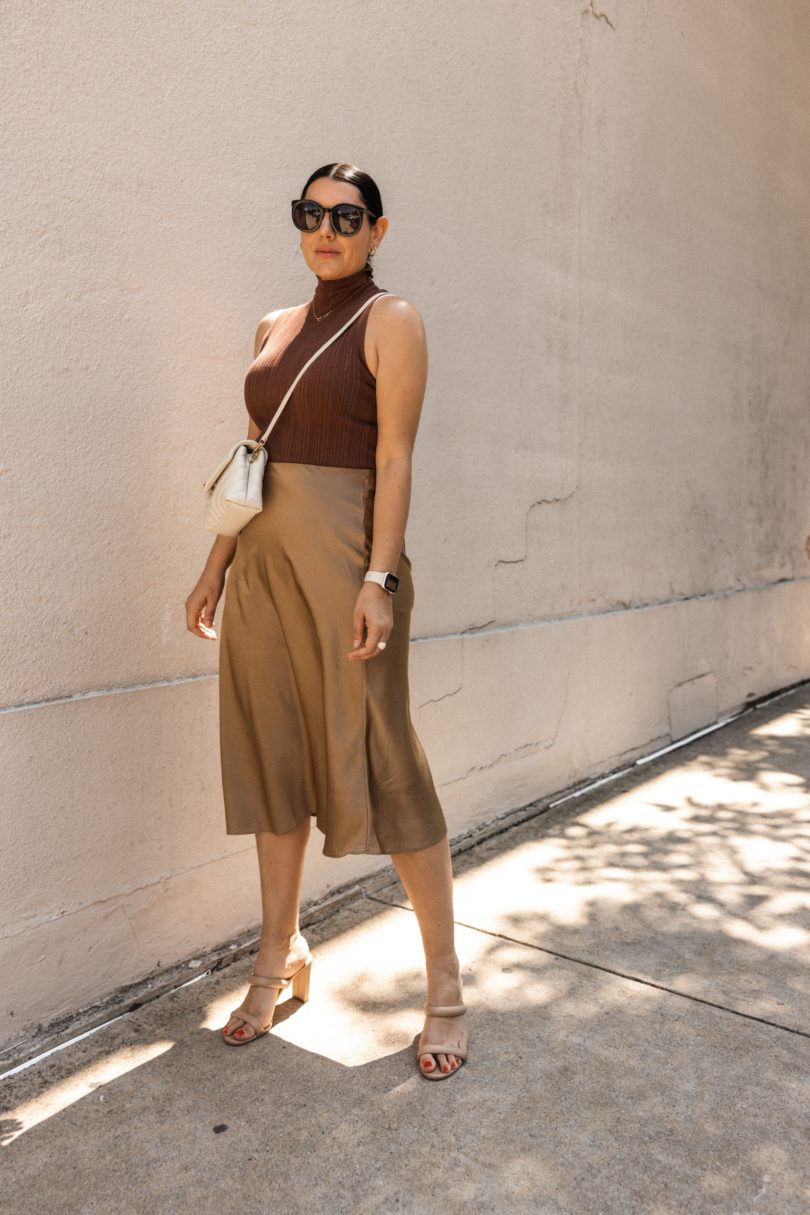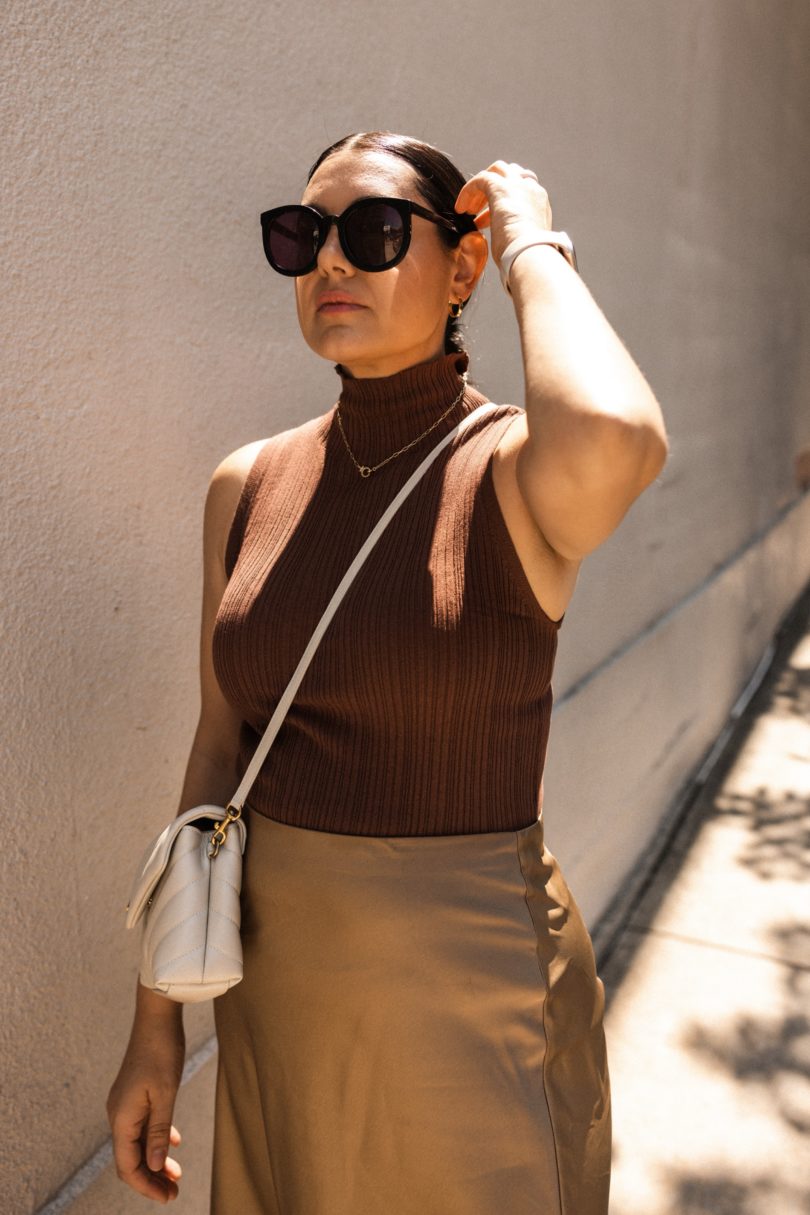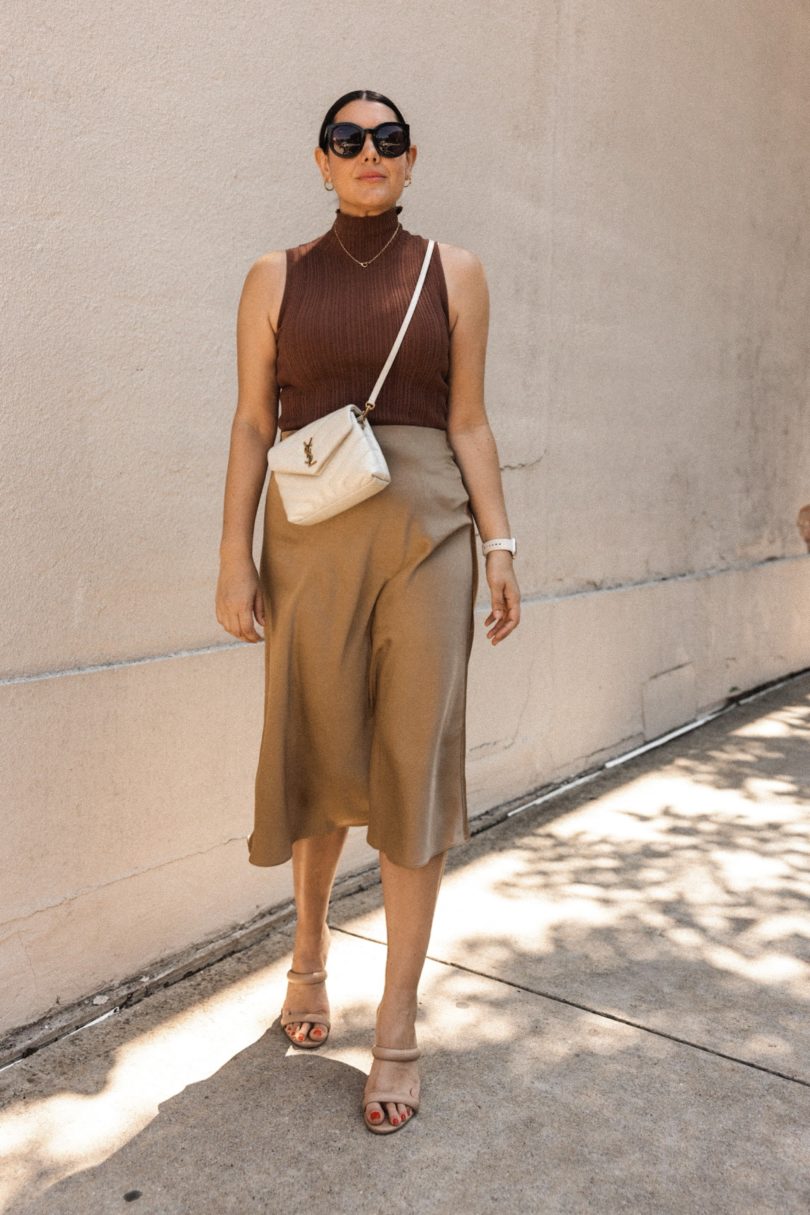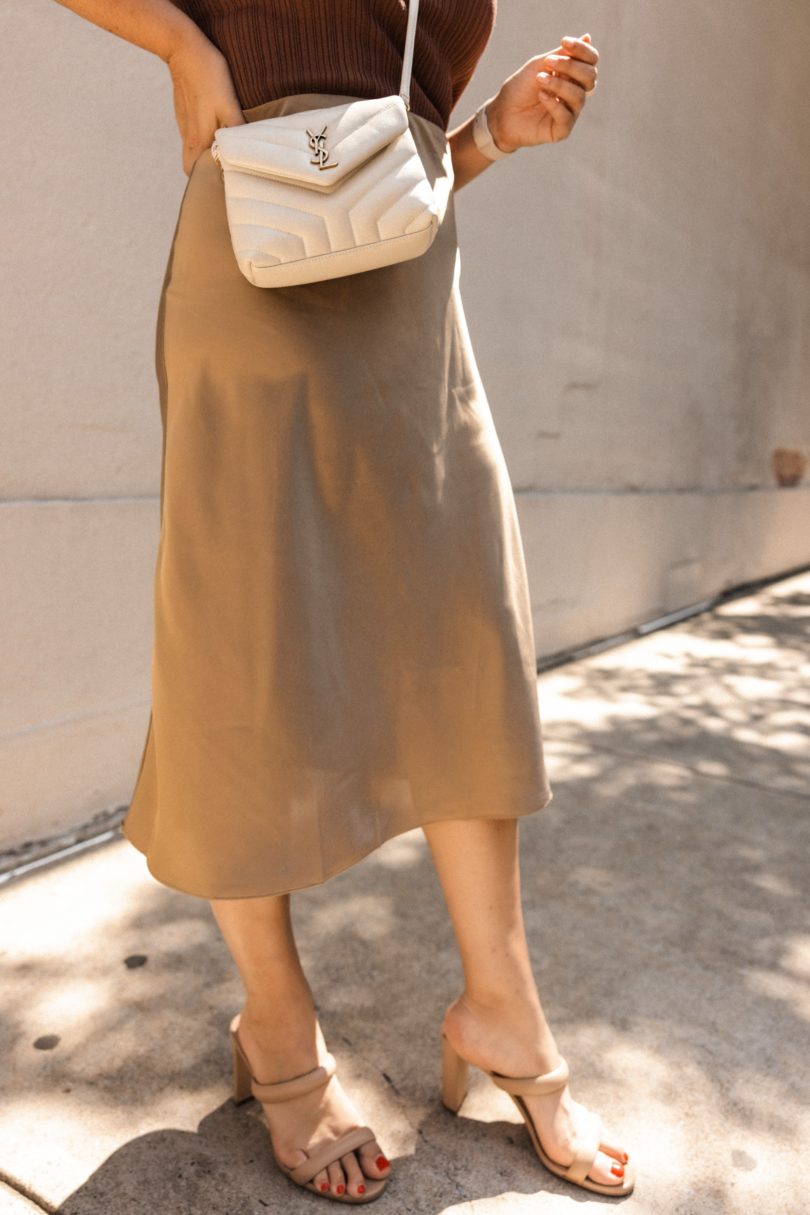 Remember when I found these pieces from Walmart? Yeah well this tank was also a part of that haul, to originally wear with that denim skirt. (this one here!) But I ended up trying it on with this skirt and fell in love with the different plays of brown. Not all browns can match or complement so perfectly, after all every neutral has their own personalities. But these are both warm browns and they couldn't be more of a match. This tank is under $30 from Walmart and a great layer for fall.
Of course we are having a heat wave this week because I wanted to pair this skirt with this sweater here. But alas, it's too damn hot. Gemma asked when it was going to be fall and B said 'officially in 2 days…but that's not how Texas works." Truer words have never been spoken. This skirt is gorgeous, one of my favorites from J.Crew. (I also have it in olive / sage!) I'm planning my next capsule and this one is a top contender for sure because it's so versatile and just an absolute delight to wear.
Find my skirt from J.Crew here!