Are you looking for a little mix up in your closet this fall? But you want to keep it on trend AND on budget, well then, have I got a post for you! I'm partnering with Walmart Fashion today to show you three on-trend and on-budget styles for fall. Each piece I'm wearing is well under $50 which is amazing. And when I say these pieces not only look good but feel good, believe it. The quality is there, the fit is great and the price is perfect. My go-to brands from Walmart are Scoop and Free Assembly; Scoop is more trend forward and Free Assembly is more everyday wear.
So let's get to three fall trends: The Retro Set, Bright Knits and The Maximalist.
The Retro Set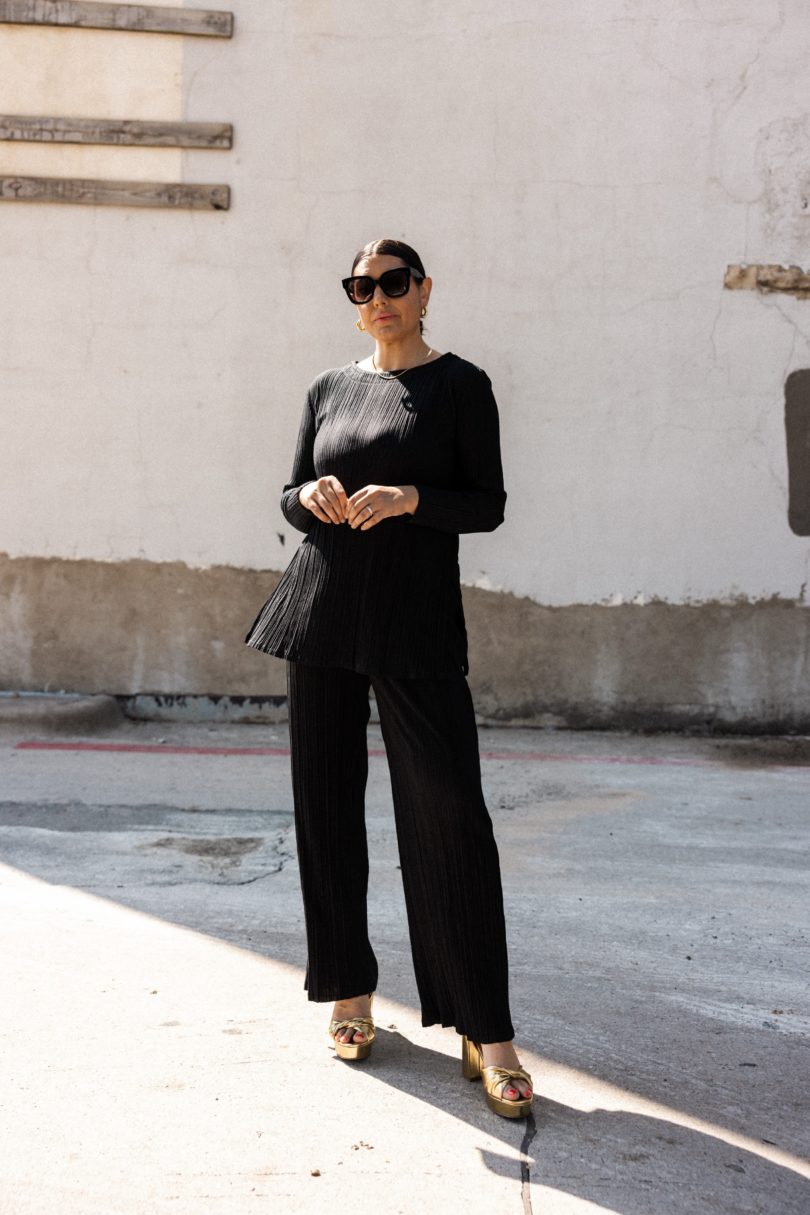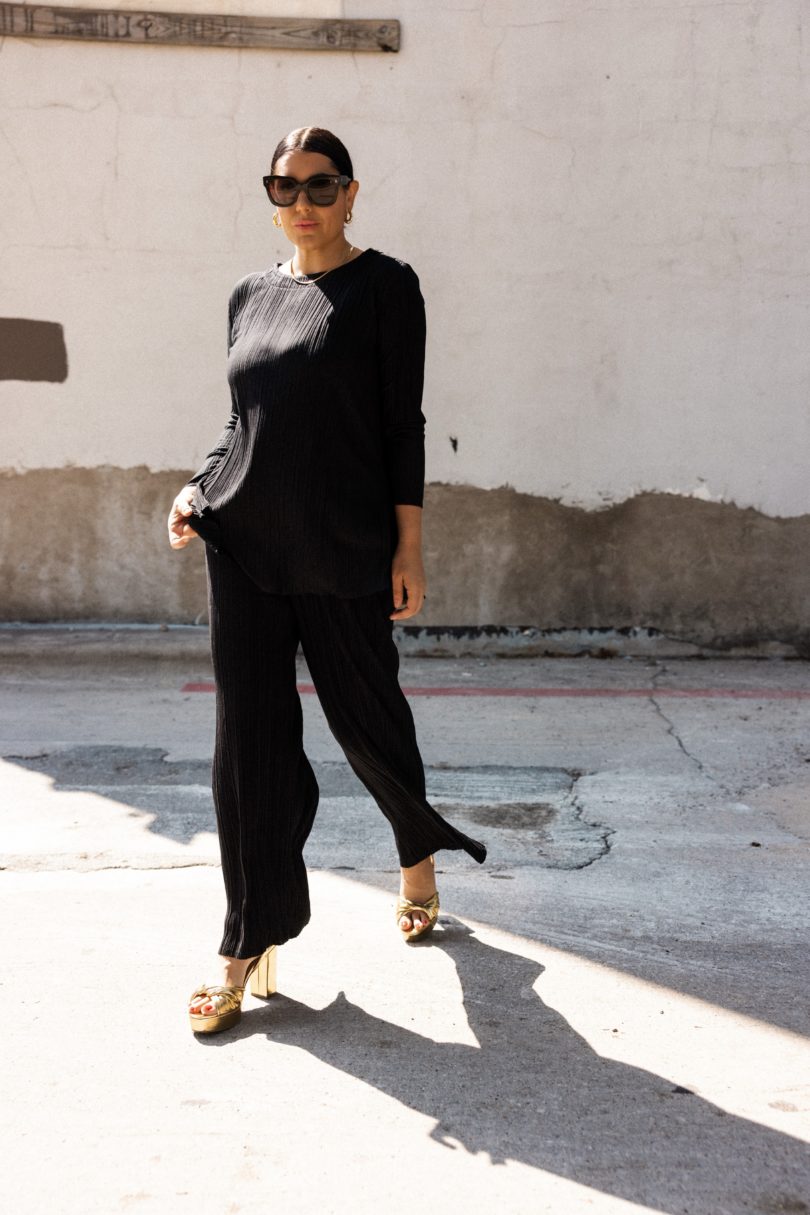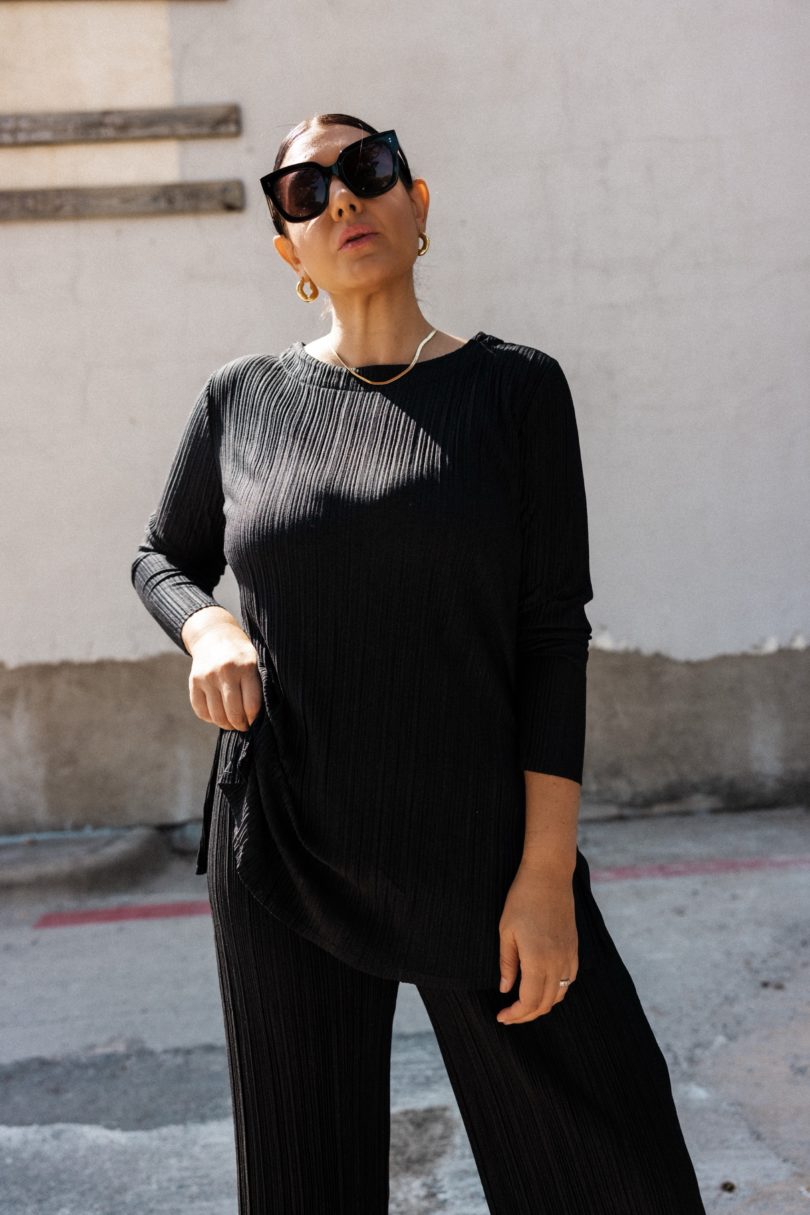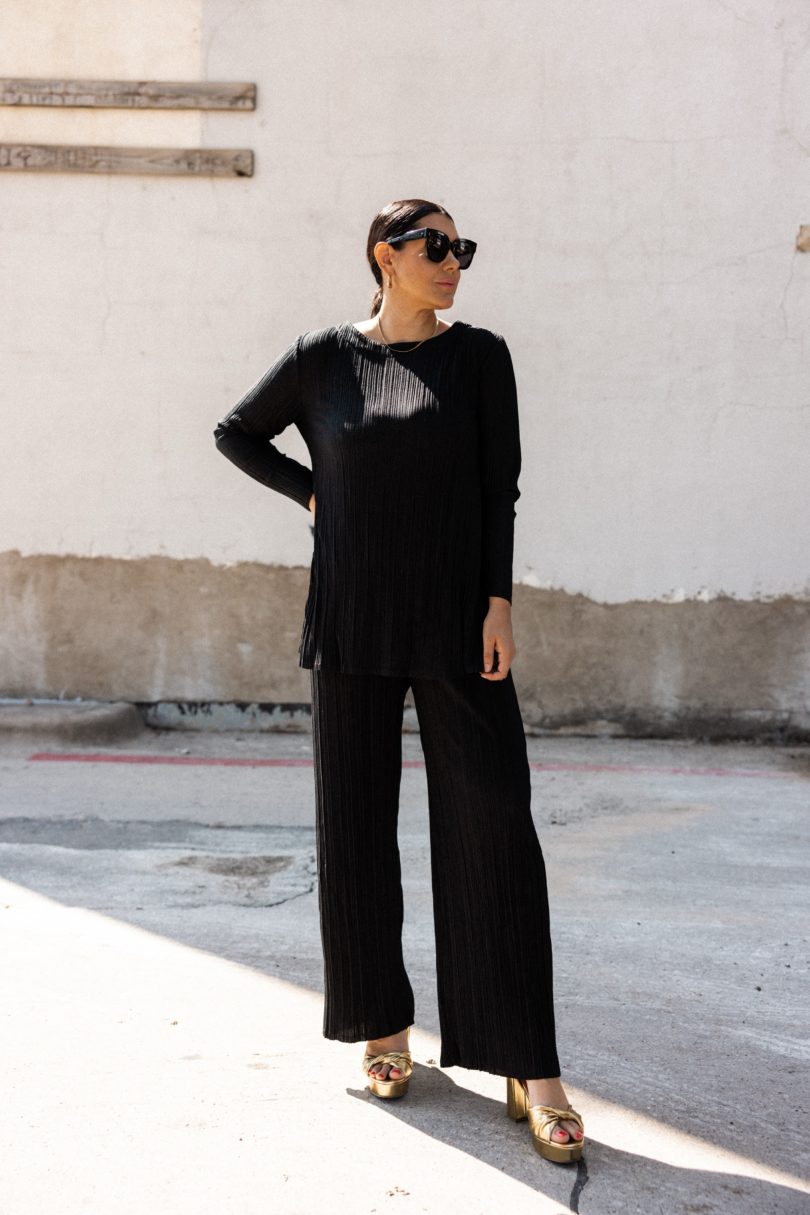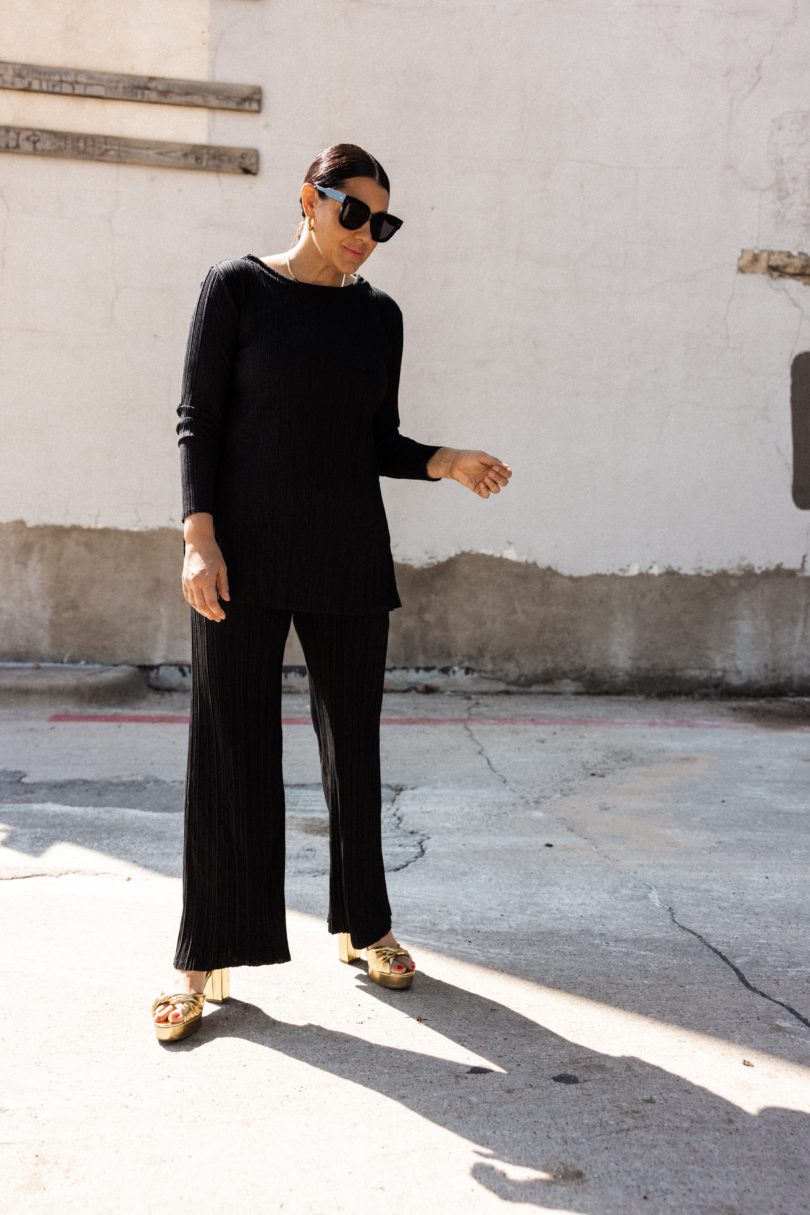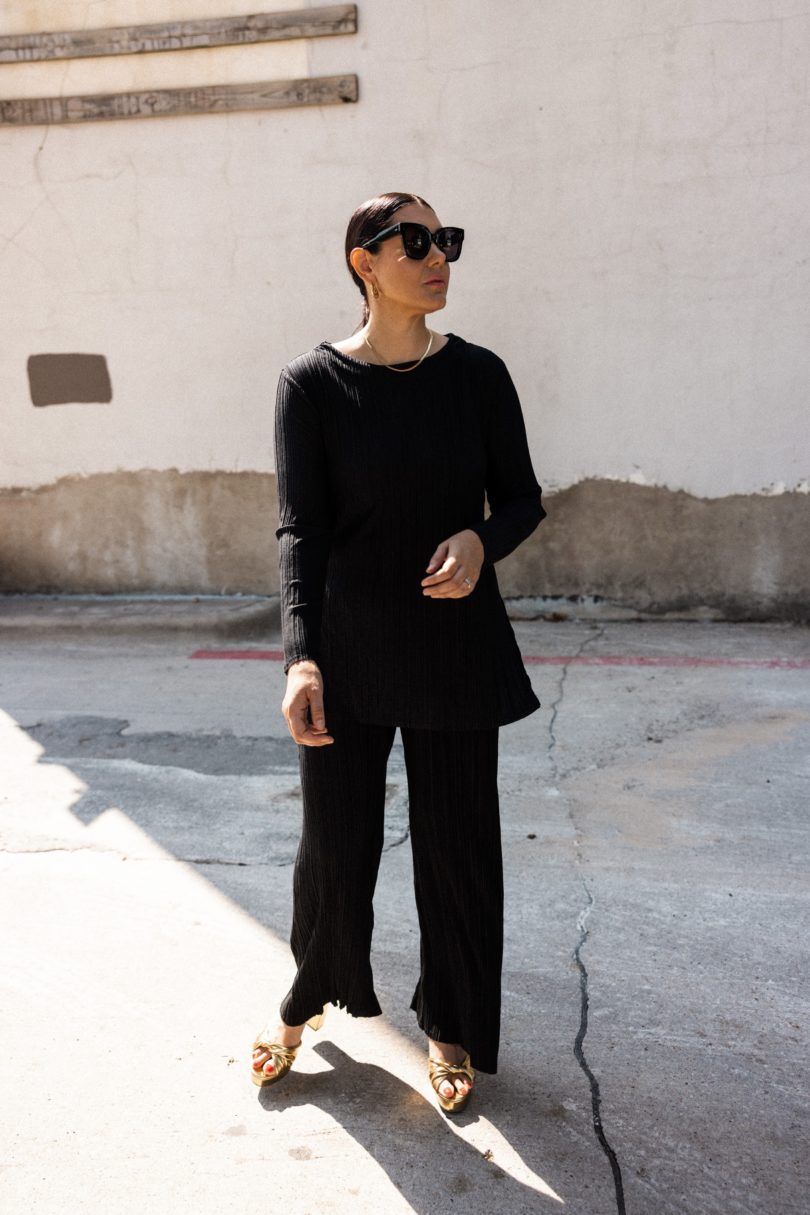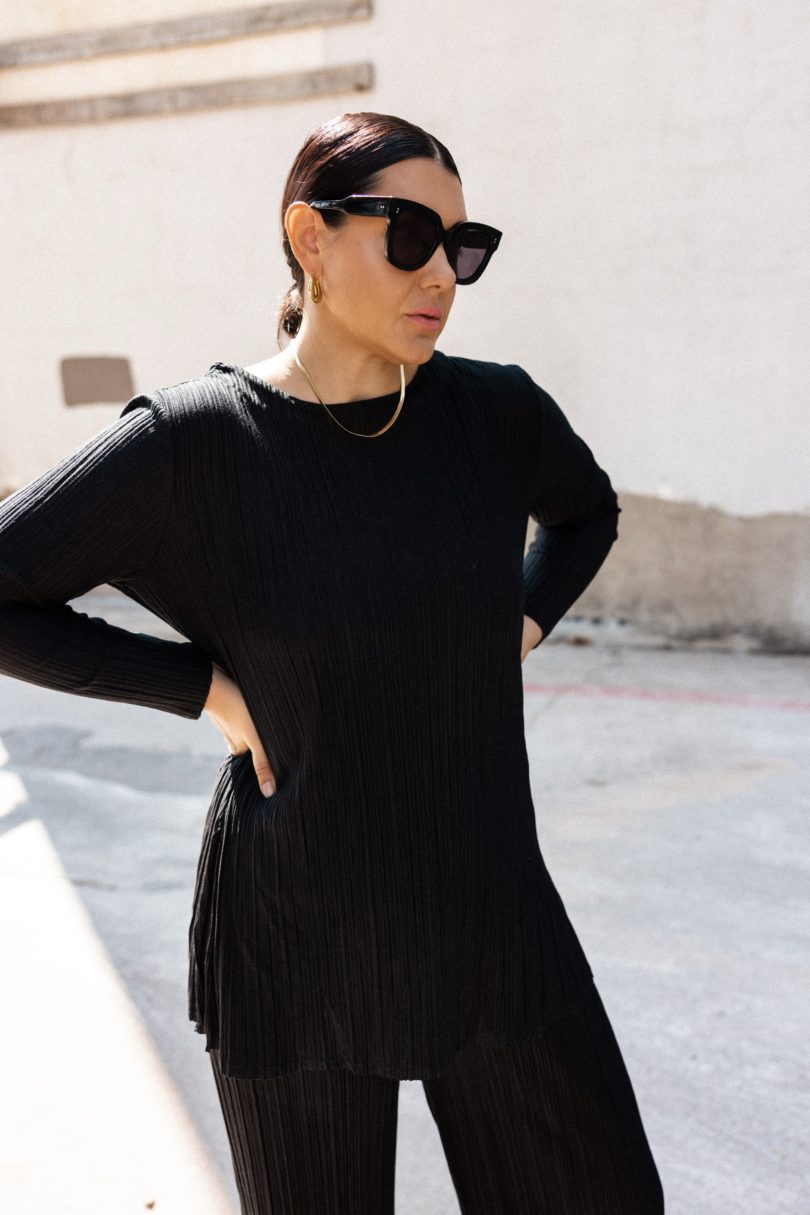 Doesn't this look feel like something from the 60s? Like a fabulous vintage set, right? I just feel like I should be in another decade in this outfit. I love when retro is done right, just perfectly updated for 2022.
I was expecting this fabric to be…almost stiff in a way as pleats do. But no, this fabric is soft and I never want to take it off. And yet look at this. The vibe is fresh, chic, a French grandmother living her best life. This set doesn't have to be paired together, but it really comes alive when they work together. The pants would work with a tank or tee and a blazer for a still, very chic look. And of Course the top works on her own as well (even with denim as seen here!) I am in the medium of each piece, with slight stretch they fit TTS.
Find the pants from Scoop, exclusively at Walmart, and find the top here!

The Maximalist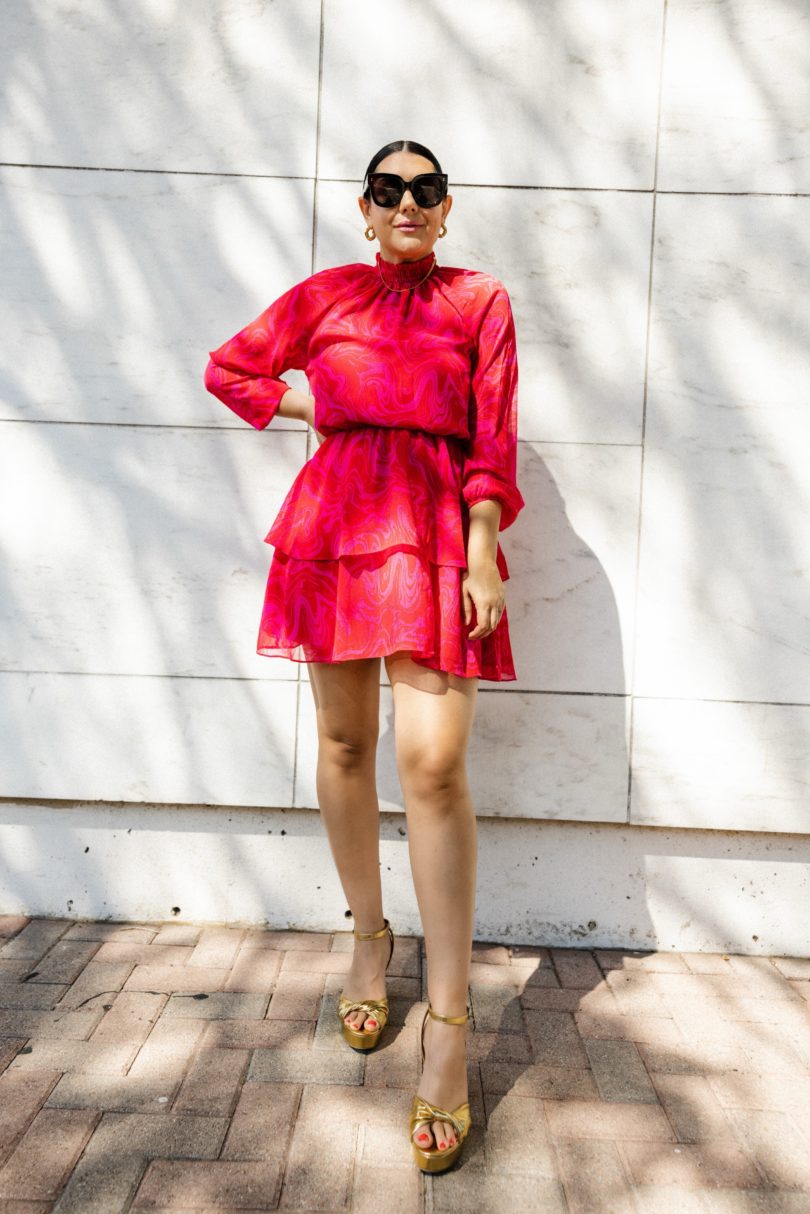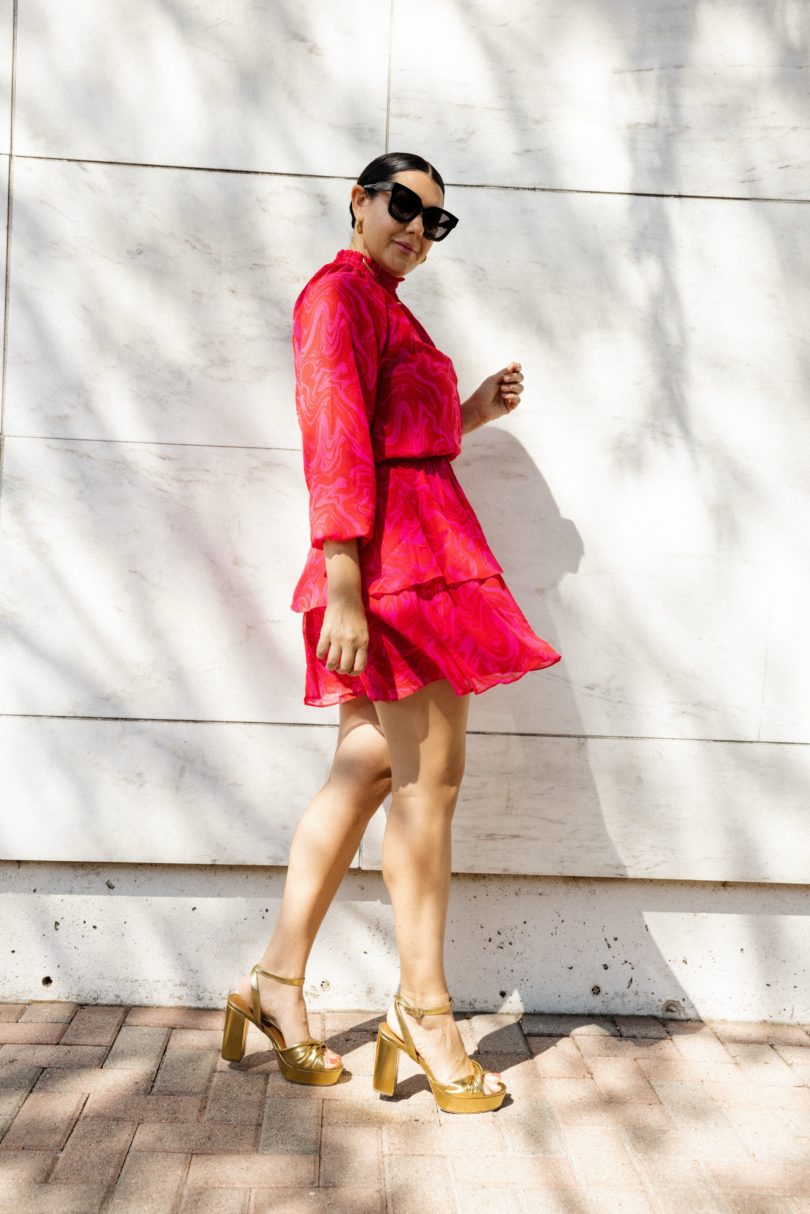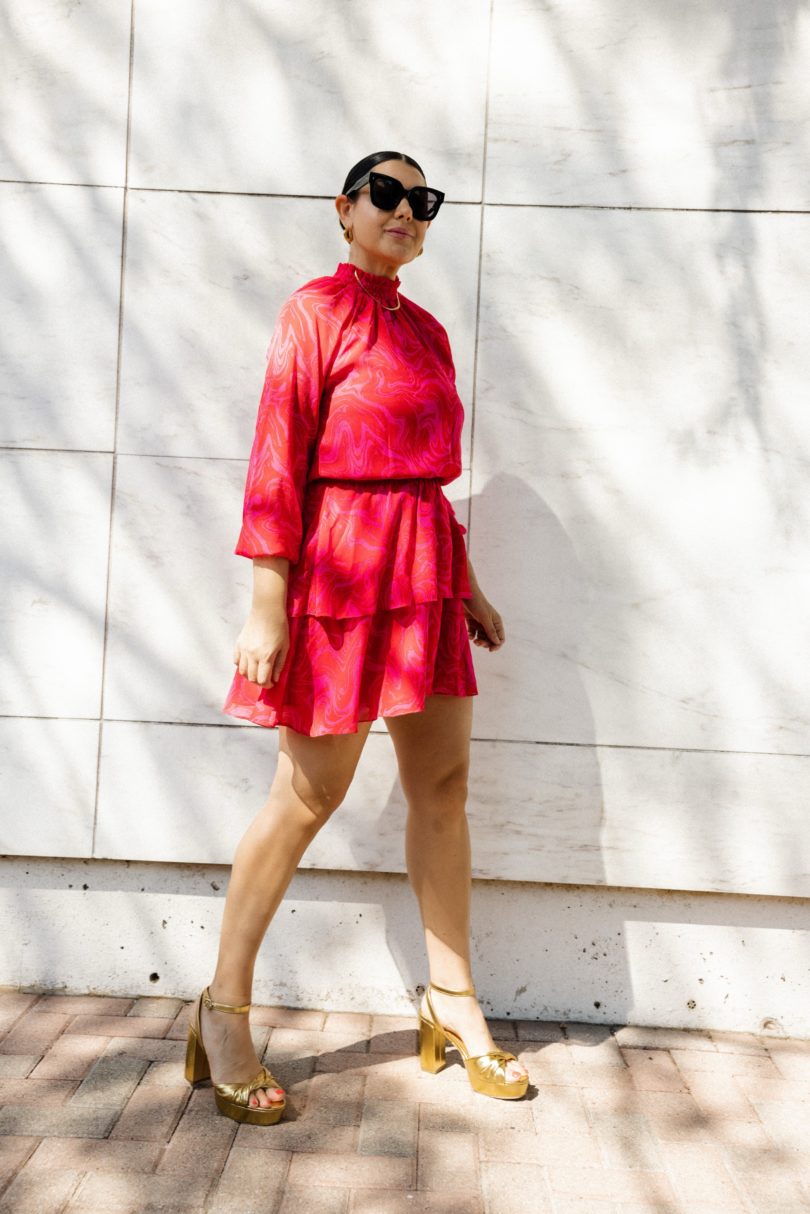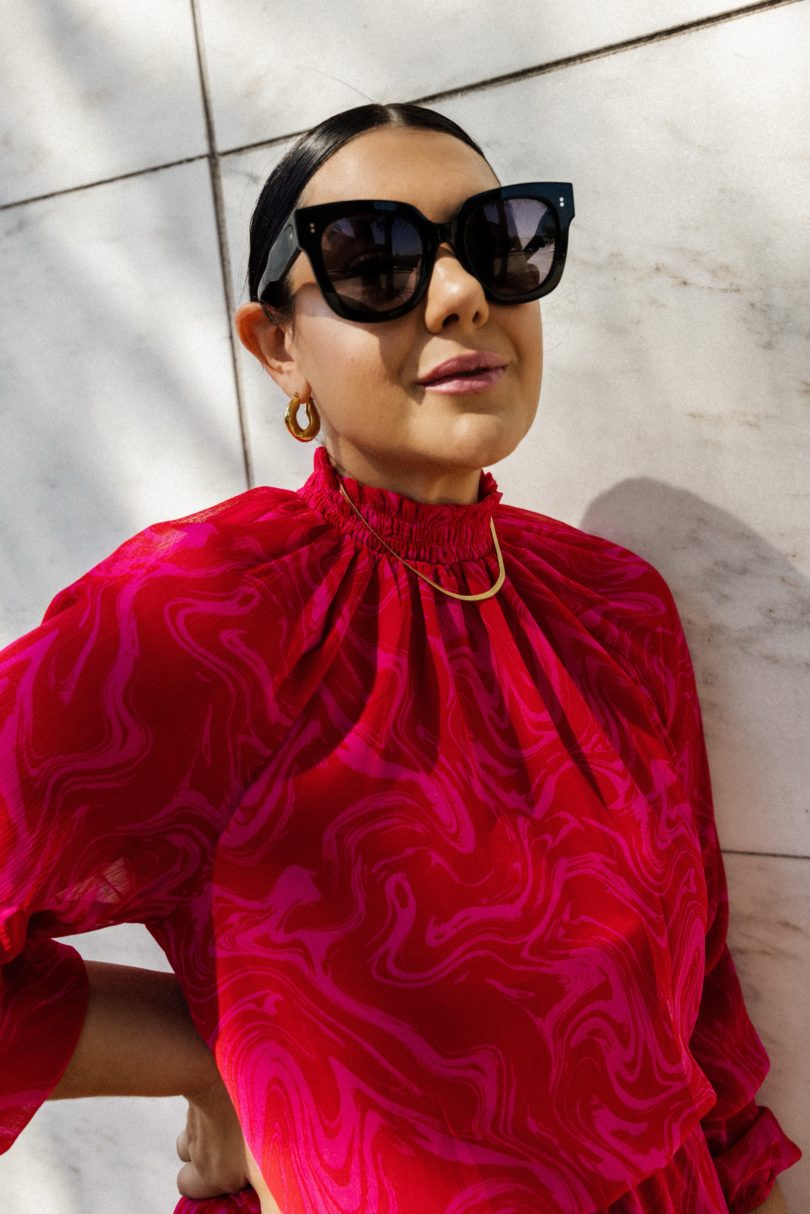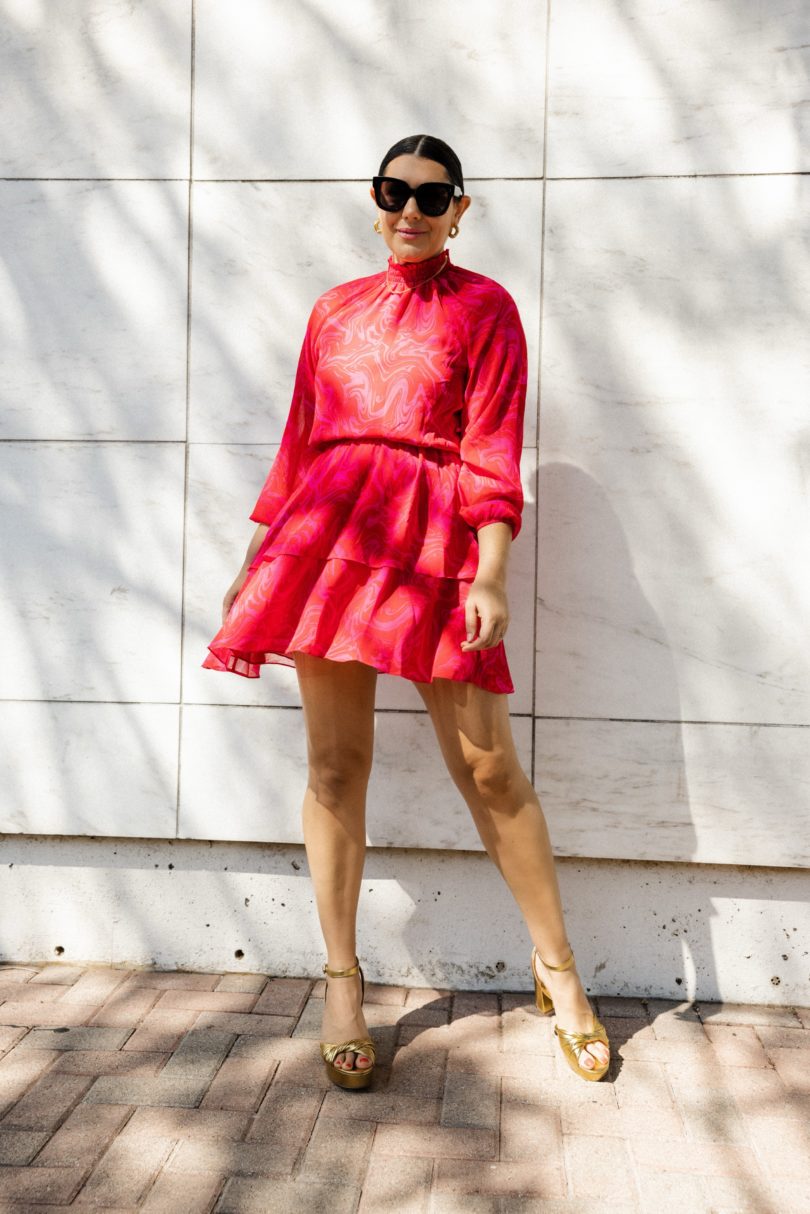 Hot pink, red marble, layered fabric with tiered ruffles, a mini skirt and a high neckline. And if that doesn't describe doing it all, then I don't know what does. This dress out here being the President of the PTA, coaching her kid's soccer team AND getting that 9-to-5 promotion. This fall really is about bringing it all back, even if it's at once from color to patterns to ruffles and details. This dress is adorable from Walmart and comes in 4 colors (I also love, love the Navy!!) Find it here. (I'm in the M!)

Bold Knits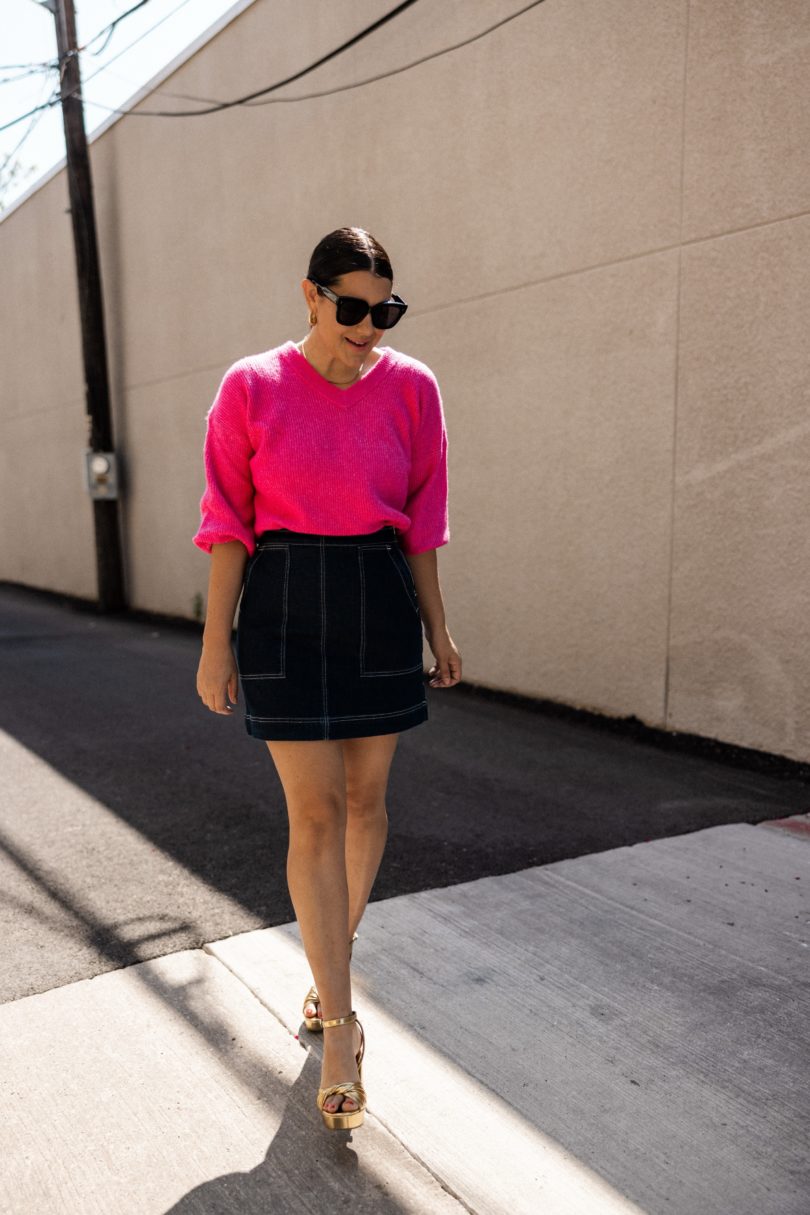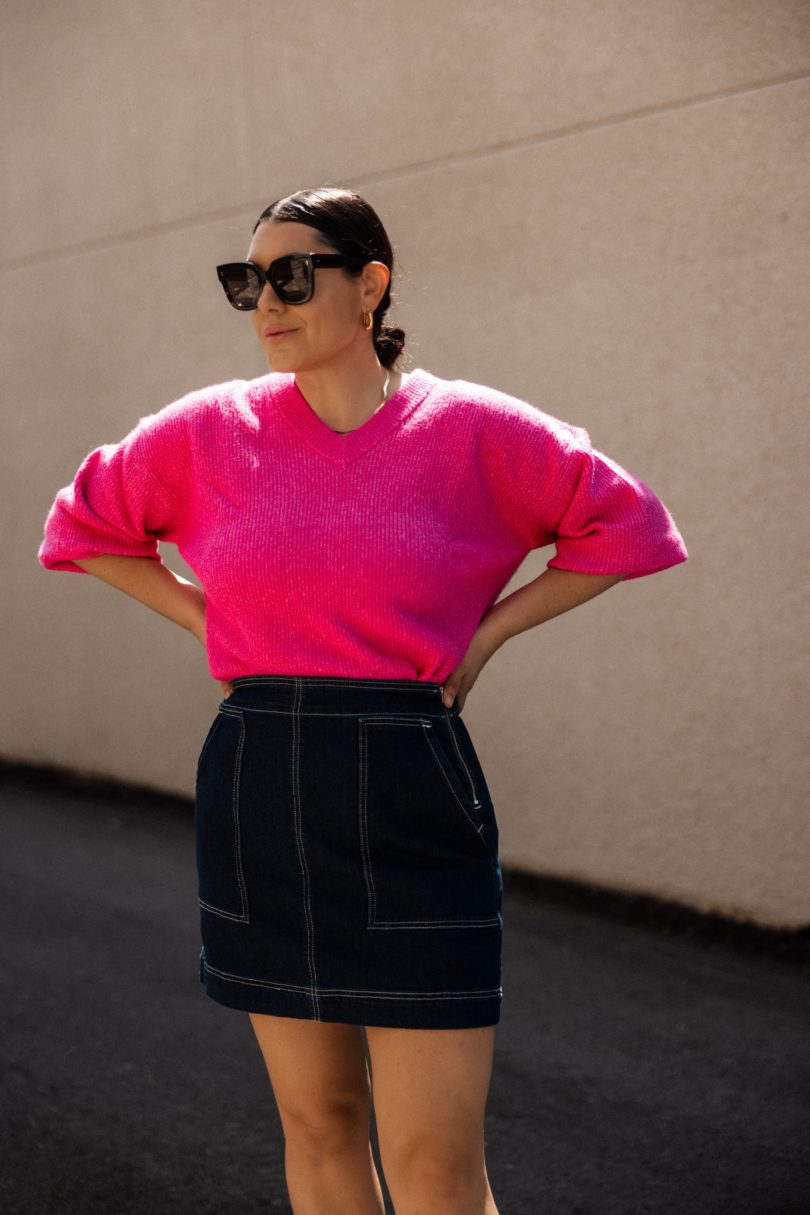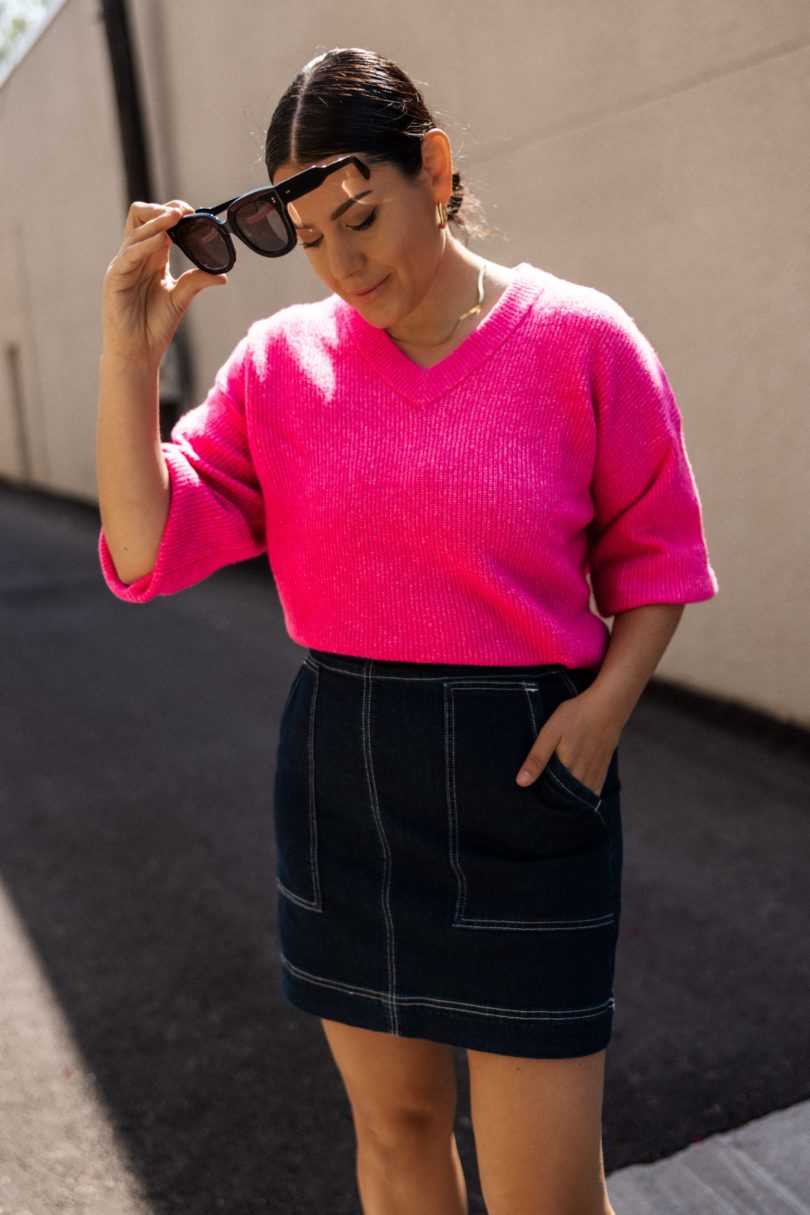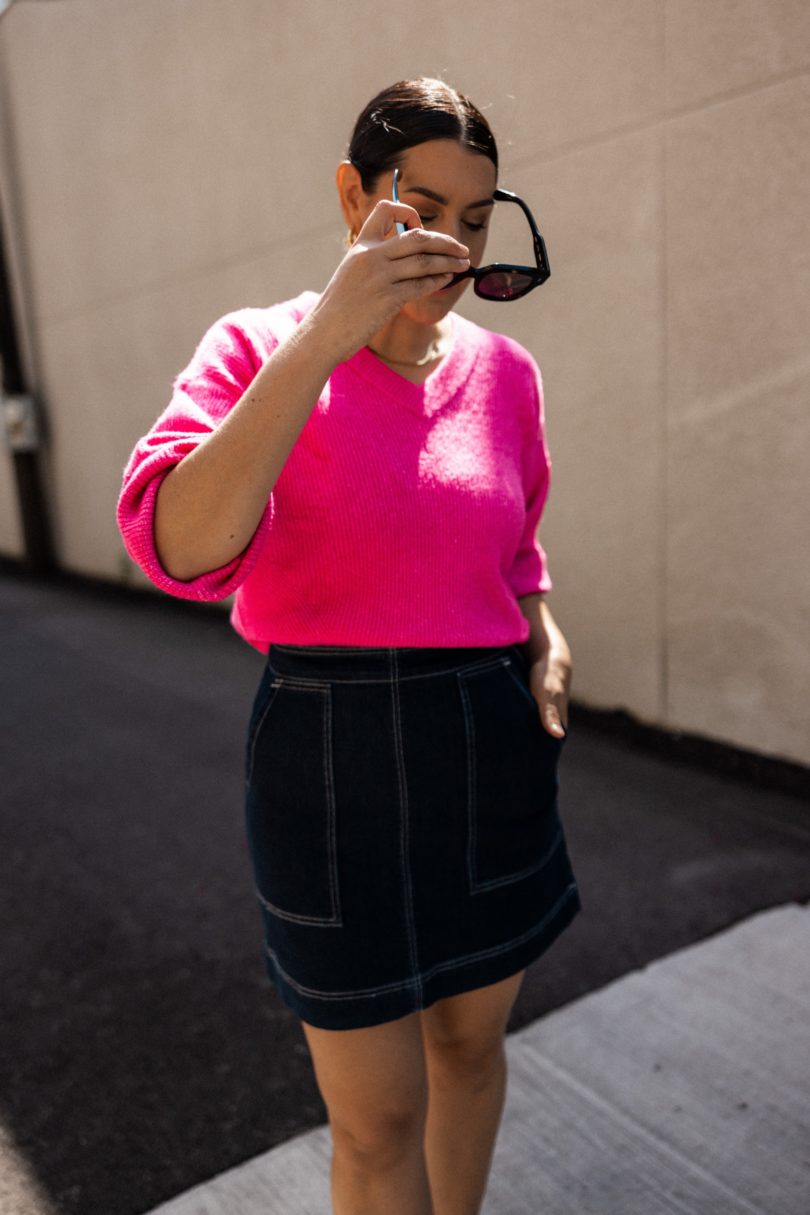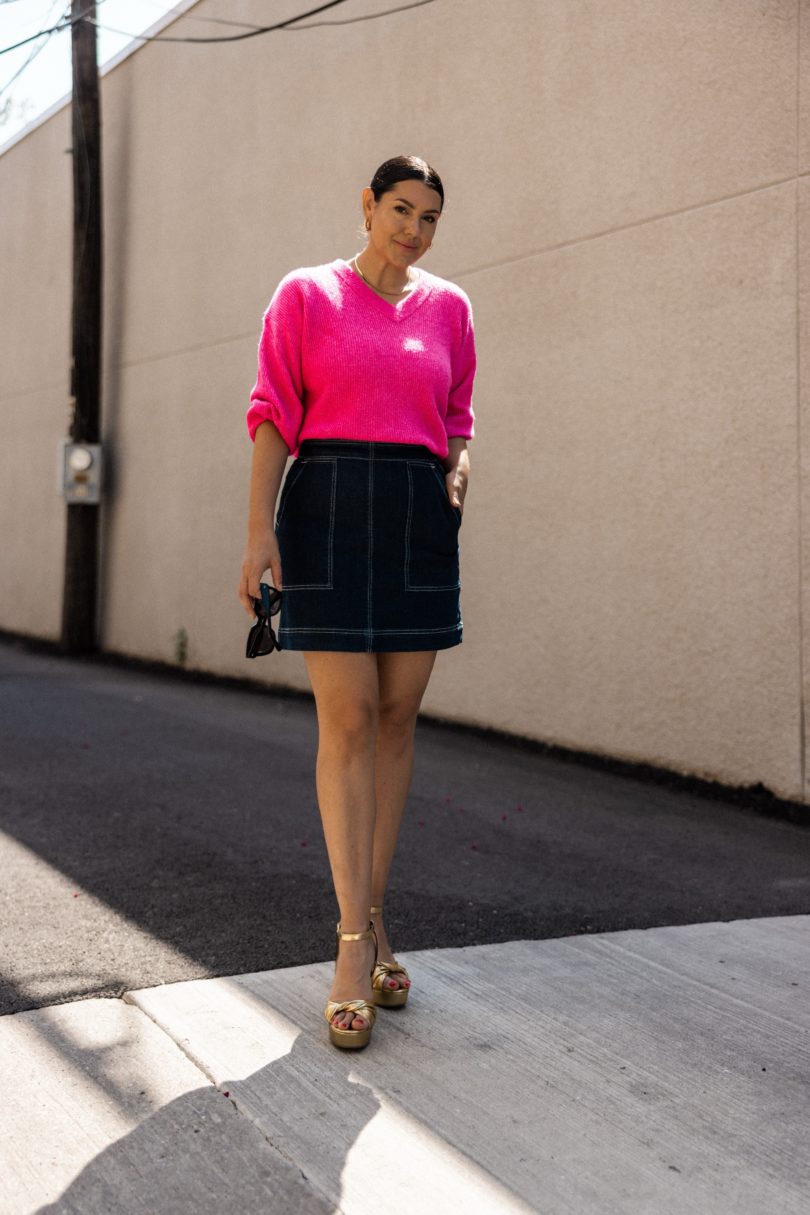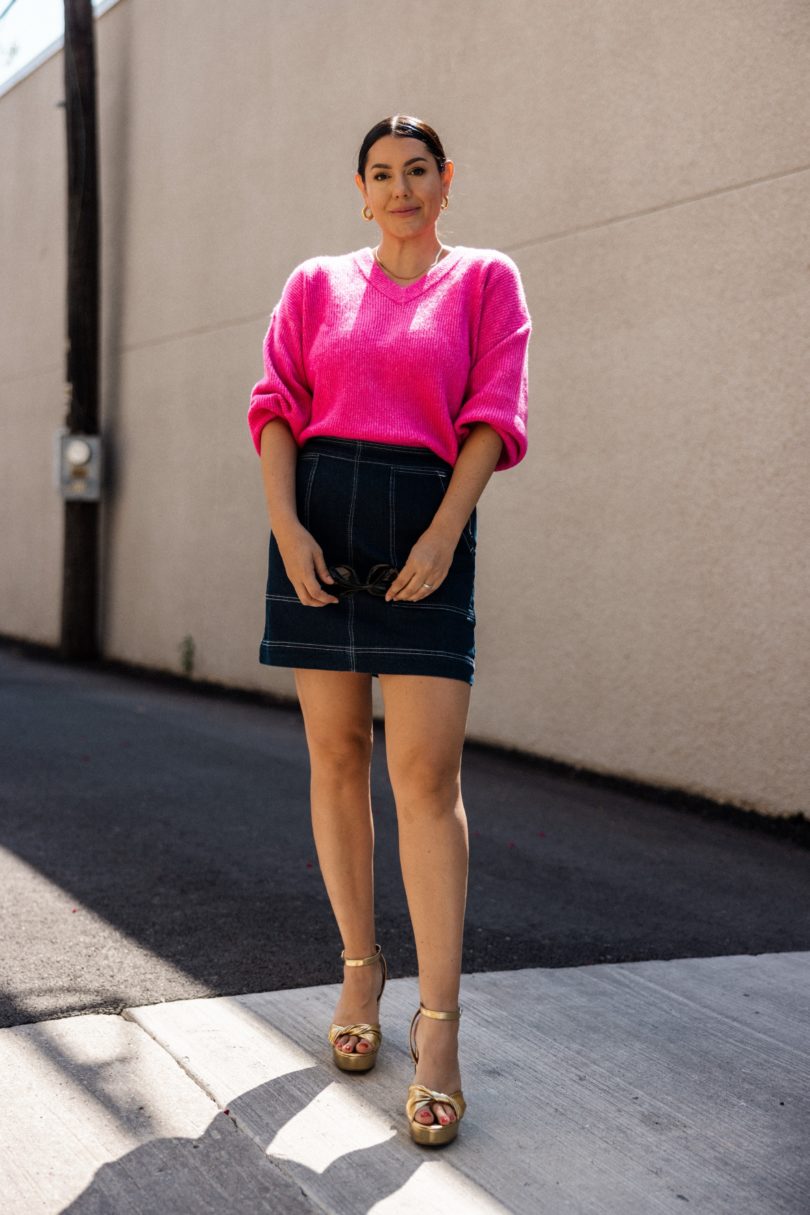 I know we pushed color aside for a bit but don't be afraid to bring it back this fall. Any color goes this fall but I am loving the pinks, the reds, the oranges. They feel so bright and unexpected for this time of year. I love this sweater, once again a really lovely quality and not quite cropped but not super long, so it will work well with layering as well. I am in the medium, perfect fit! Find it here. 
I know I'm talking about colors as a trend, but this skirt needs an honorable mention. It's darling with the white stitching, the oversized pockets, oh and fits like a glove. I am in the M, fit is TTS. Find it here under $25!

*Thanks to Walmart for collaborating on this post! Thank YOU for supporting brands that support this blog.