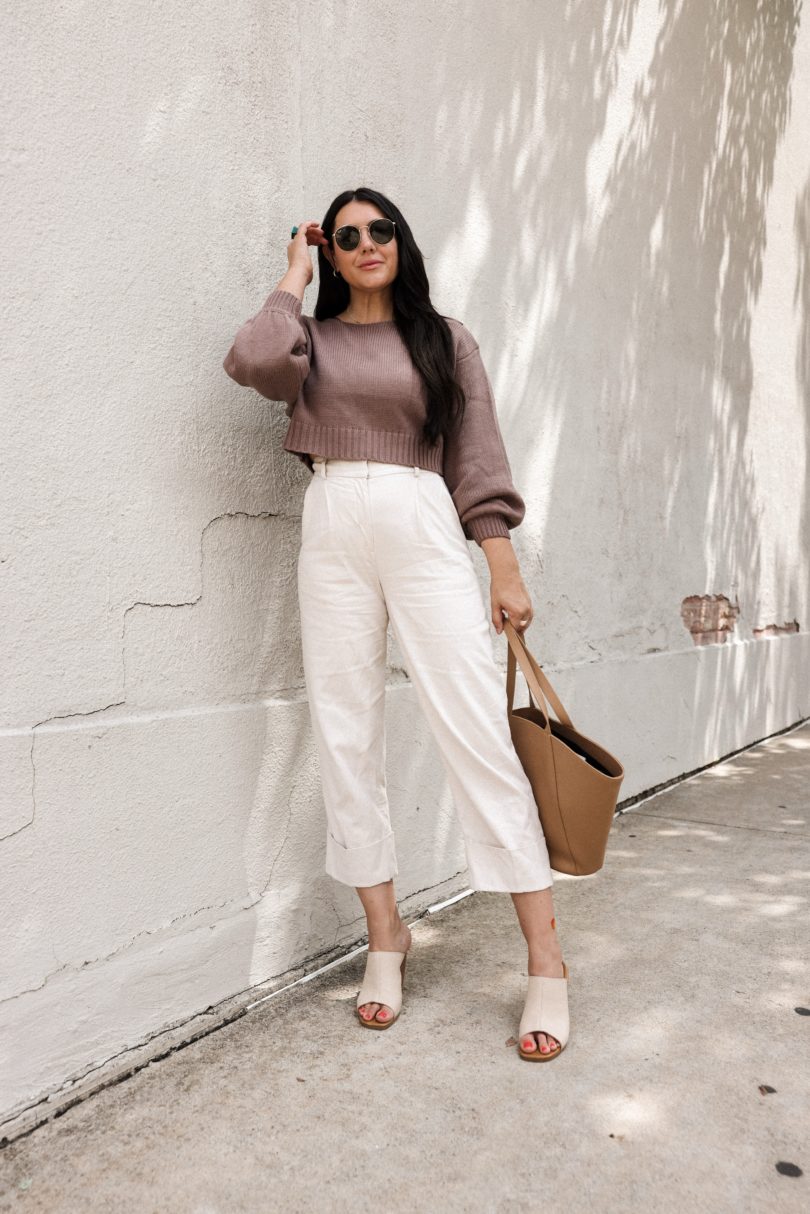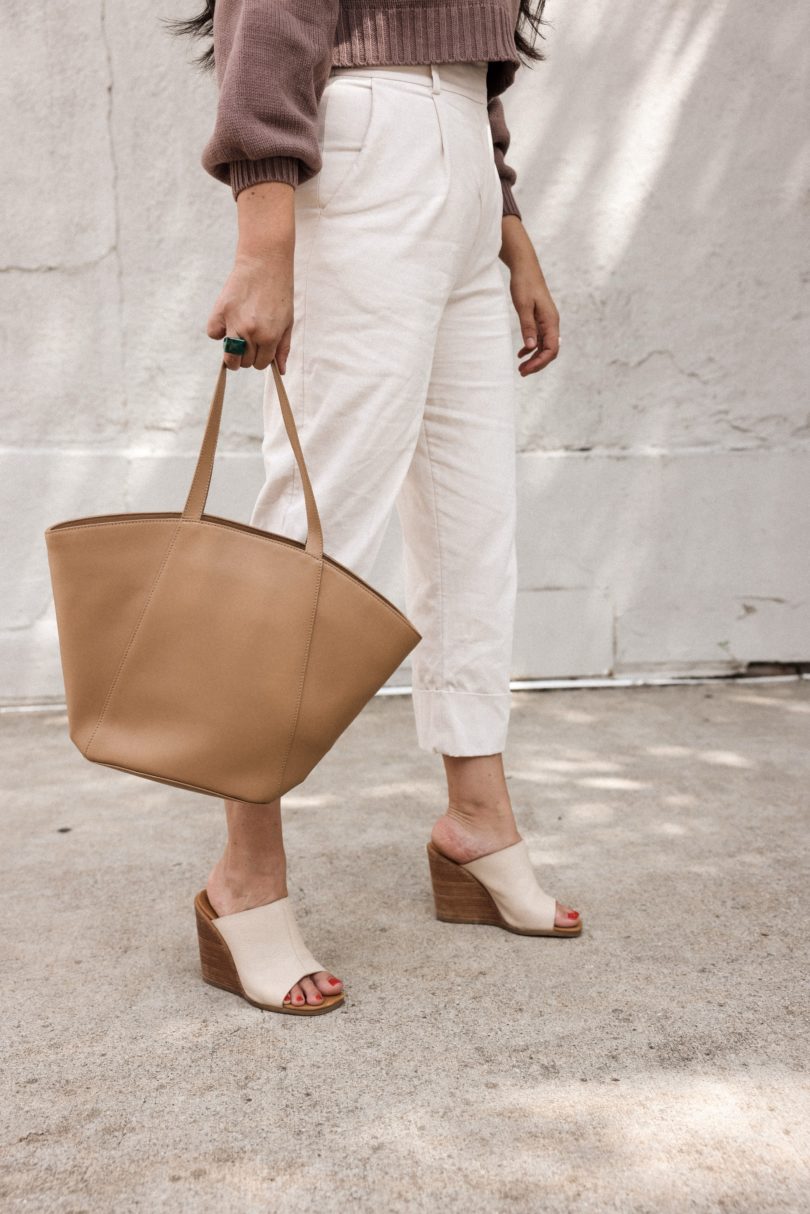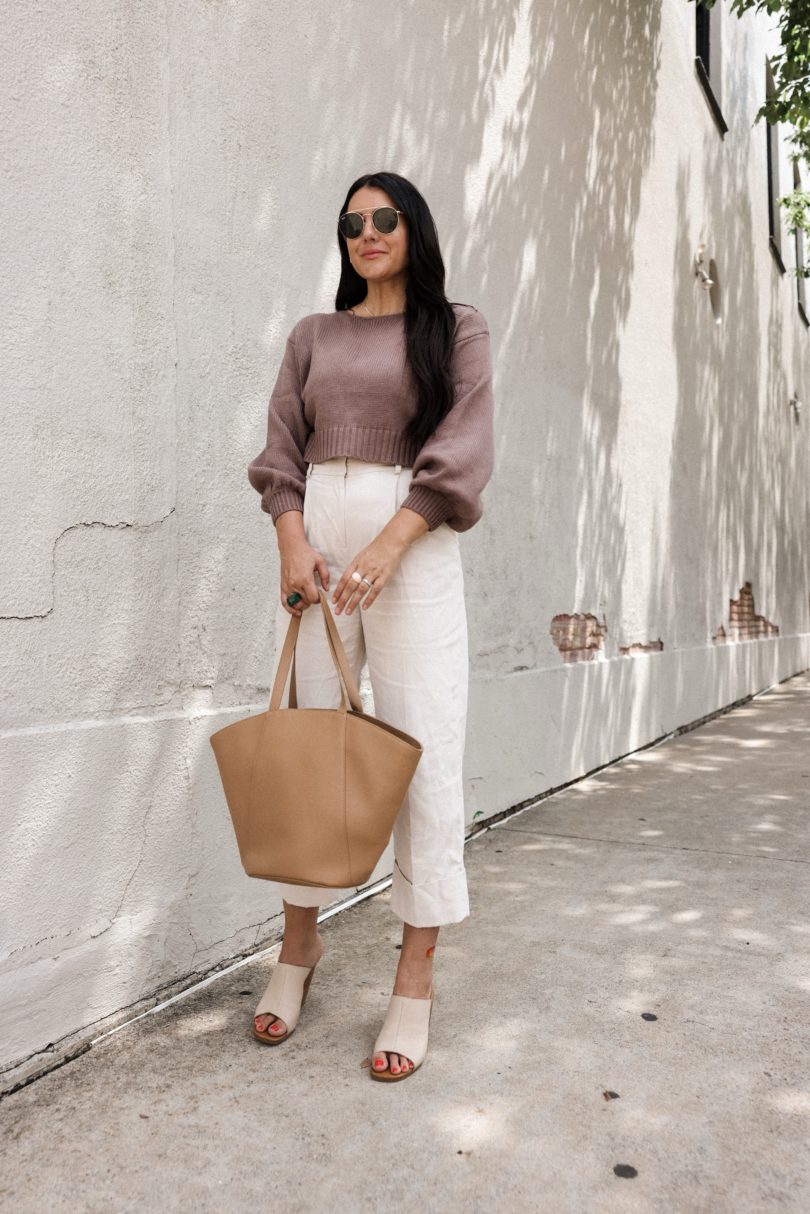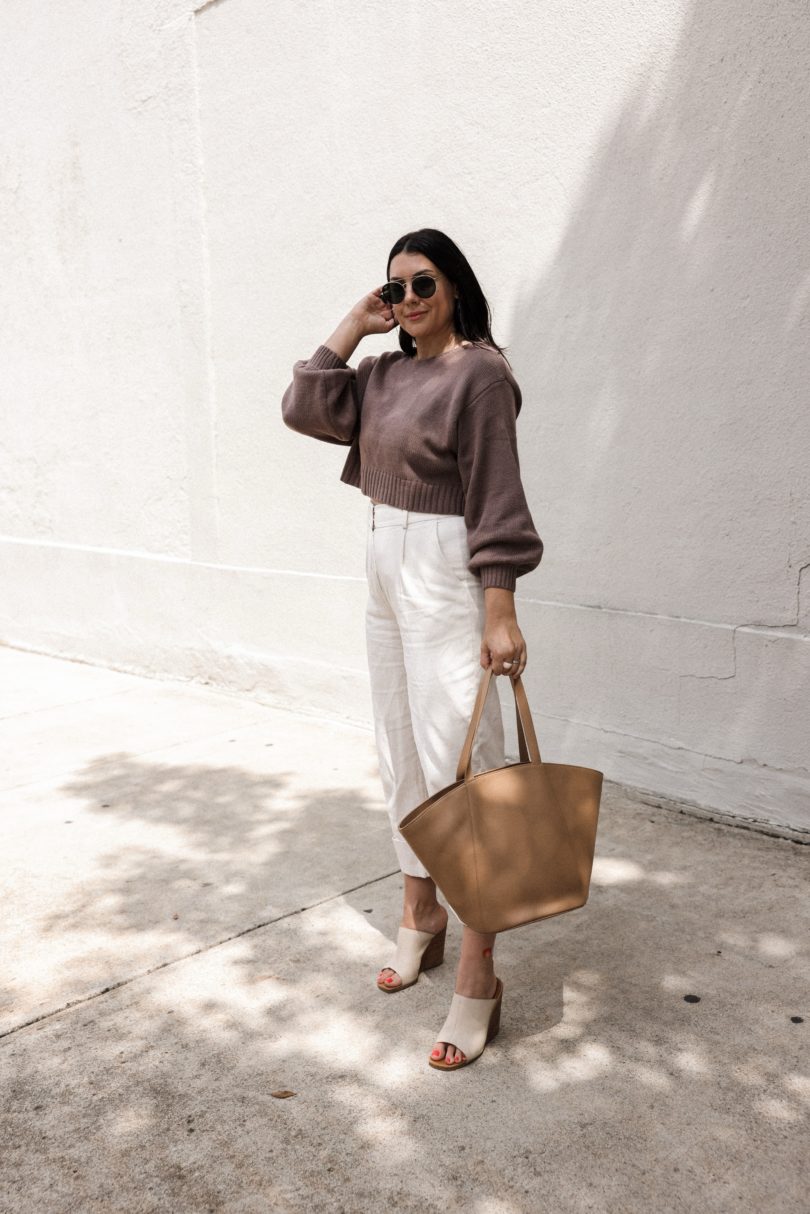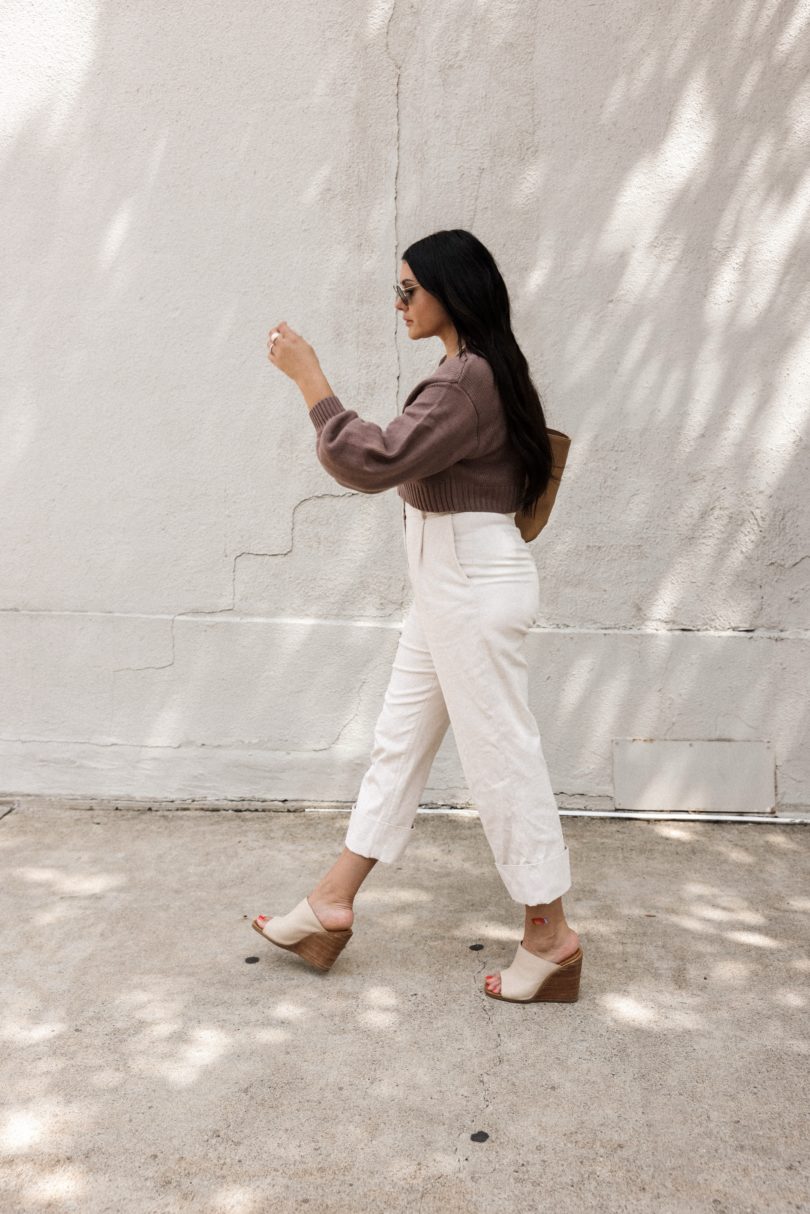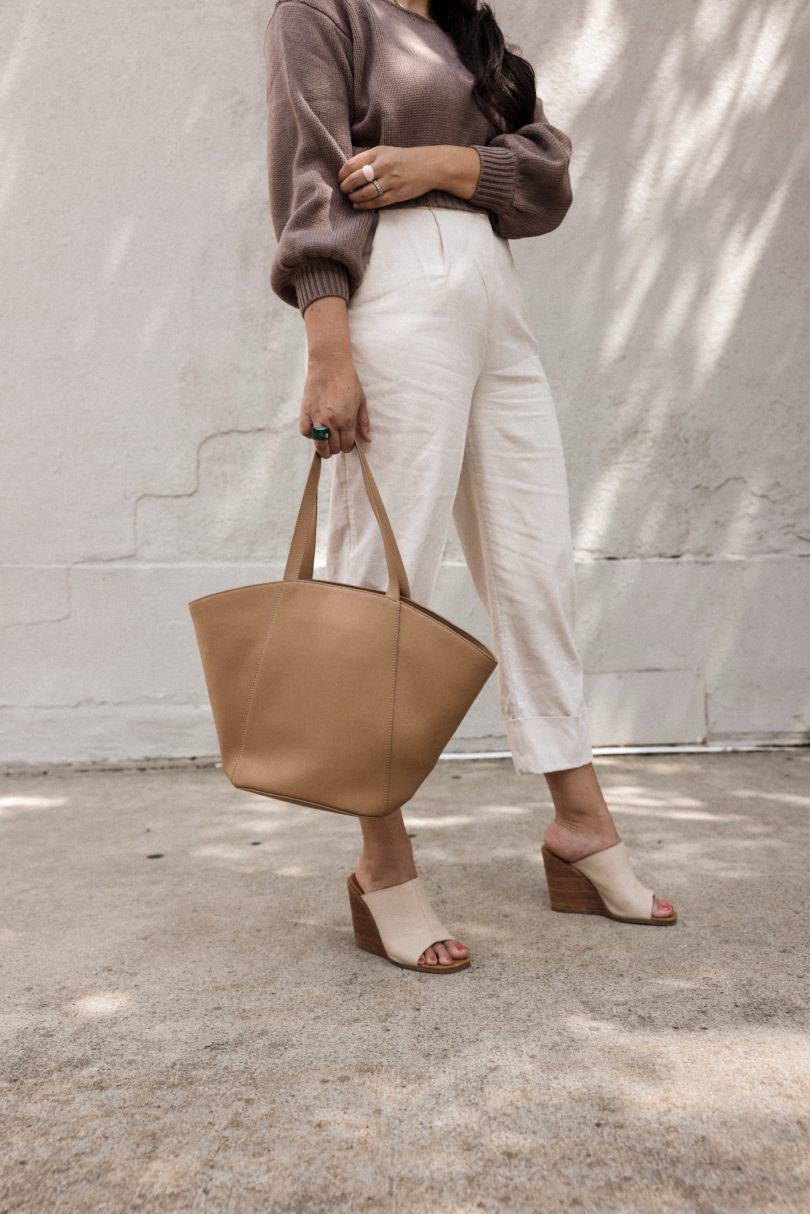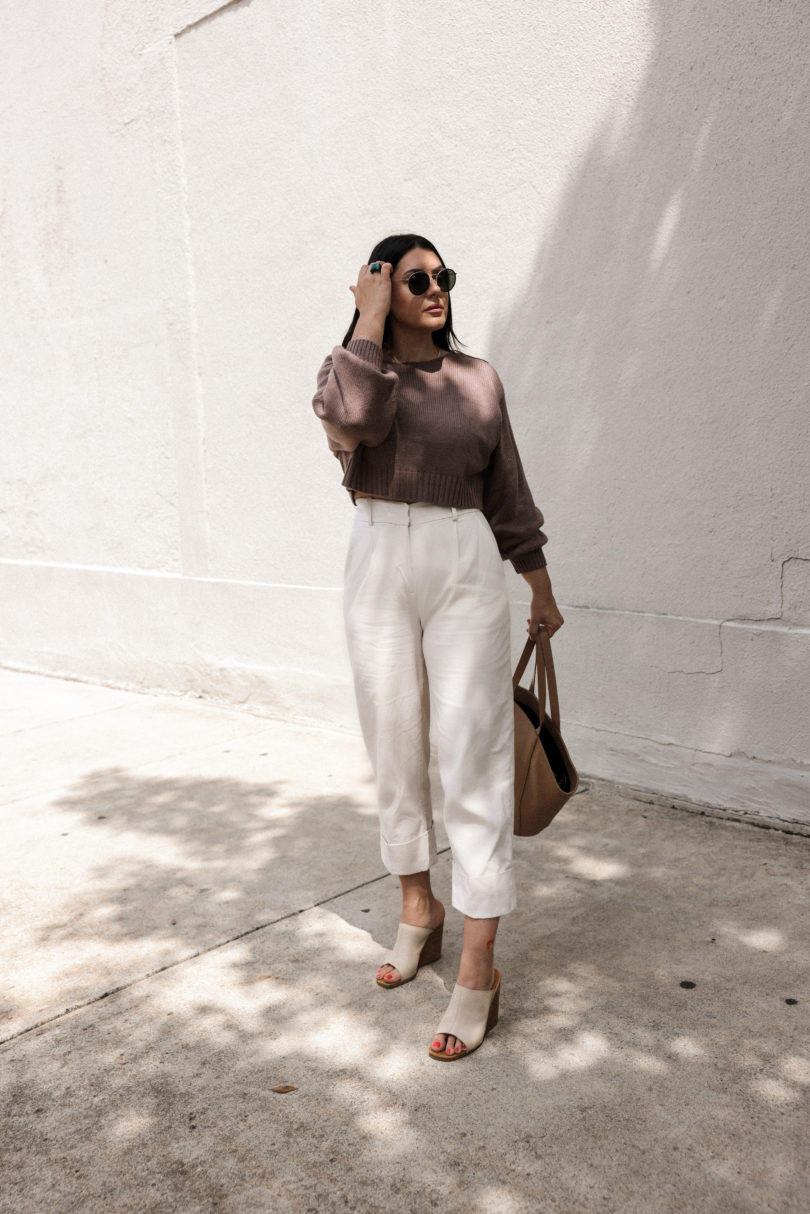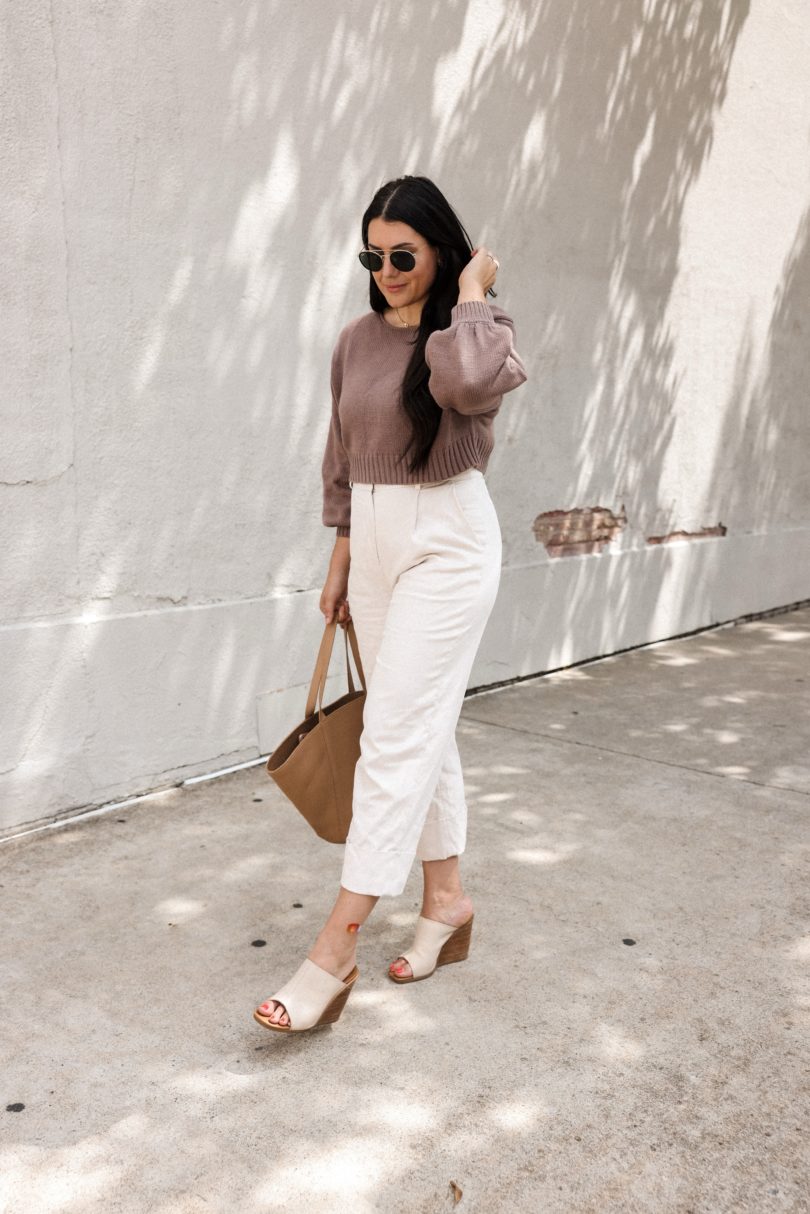 Because you love me, will you ignore the red and orange band-aid on my ankle? I had completely forgotten about it until I was editing photos and realized there's nothing I can do now. This is what happens when your normal boring adult band aids get replaced with fun tie-dye kid band aids. Looks like I got dried pizza sauce on my ankle but I assure you it's a band-aid.
Minor injuries but make them fun!
It's those dang trousers again. I love them. Truly. And they are kinda in stock in like 2 sizes. So if you're feeling lucky, click here. If not I've linked a few very nice options below! White trousers for fall: You heard it here…probably not first but whatever. You heard it here, ok?
(The first ones linked below are the ones I'm wearing here. I am in the 10. Runs small, think H&M sizing. Find them here!)
Shop White Trousers

And to round out this post, my sweater is also unavailable as are my heels that I bought from Nordstrom Rack probably 10 years ago and have loved them since. I bought it from a local boutique but they don't have it listed online! So I've linked some below, all would be great options, like this one from Abercrombie or this one from petal + pup.)
Shop Brown Sweaters