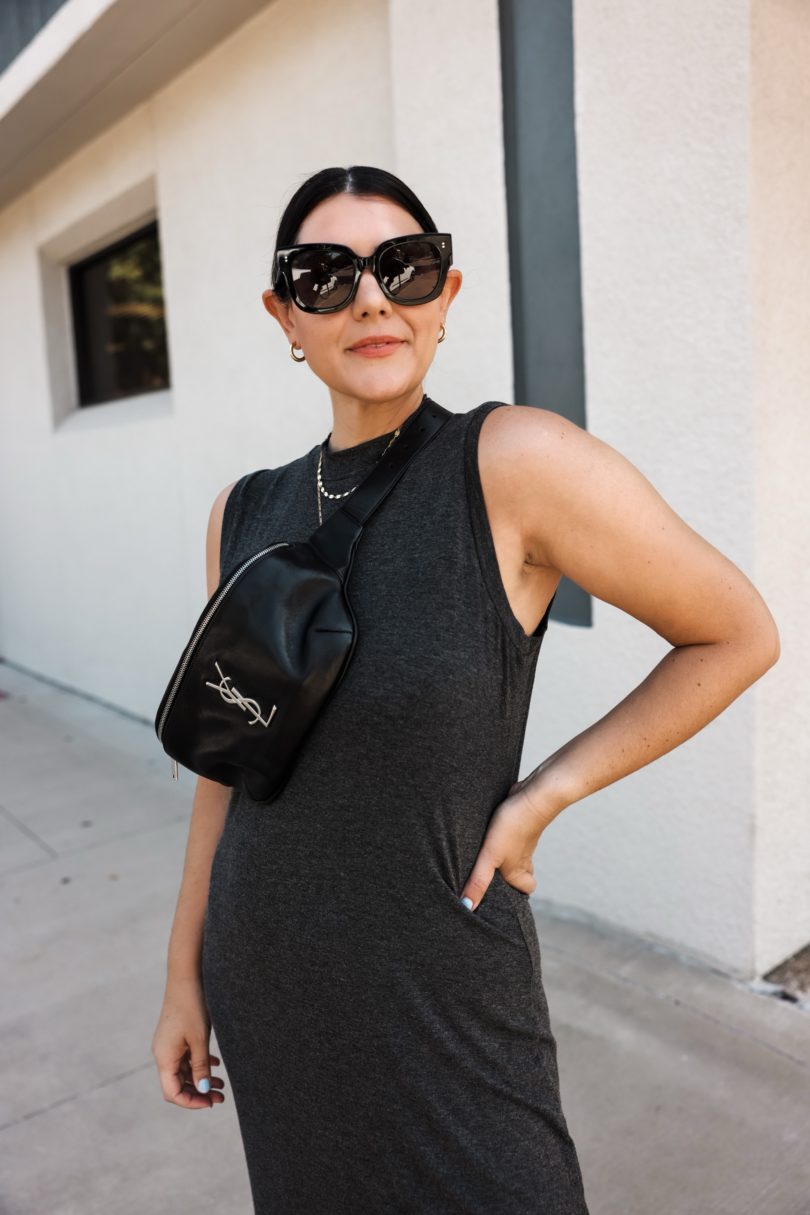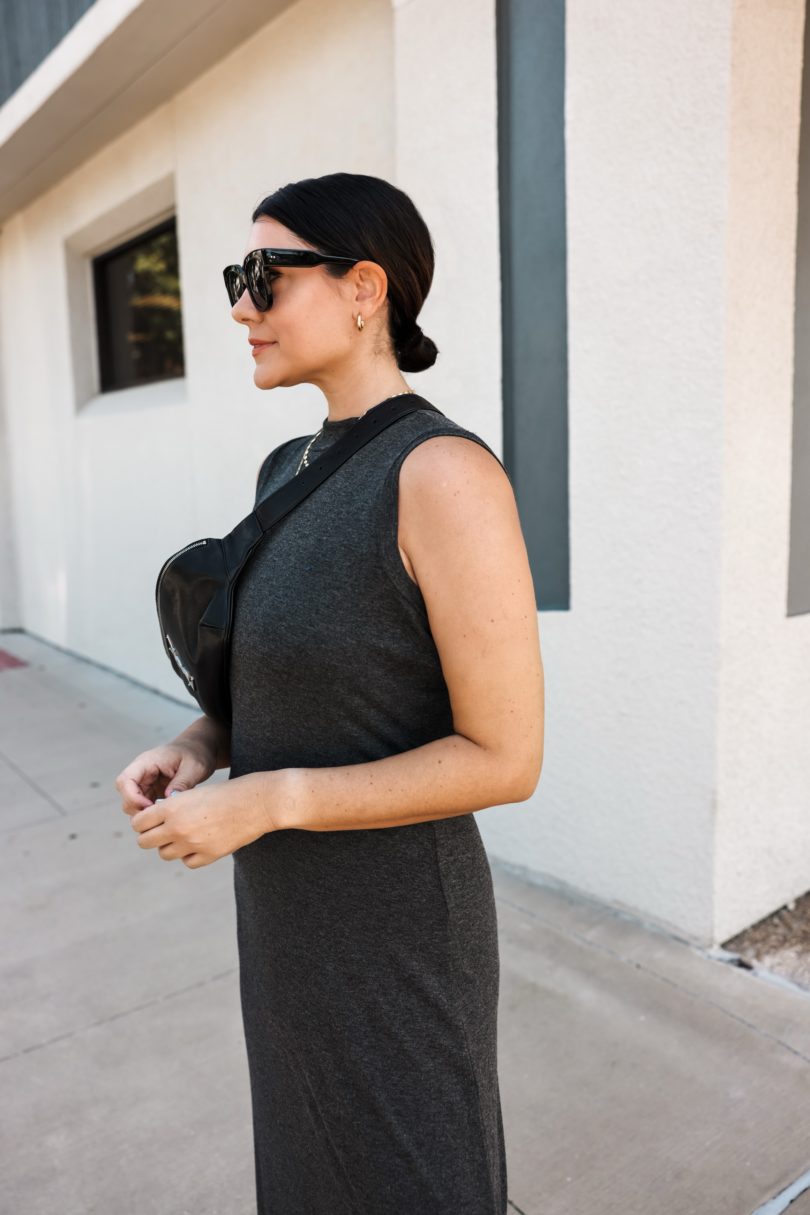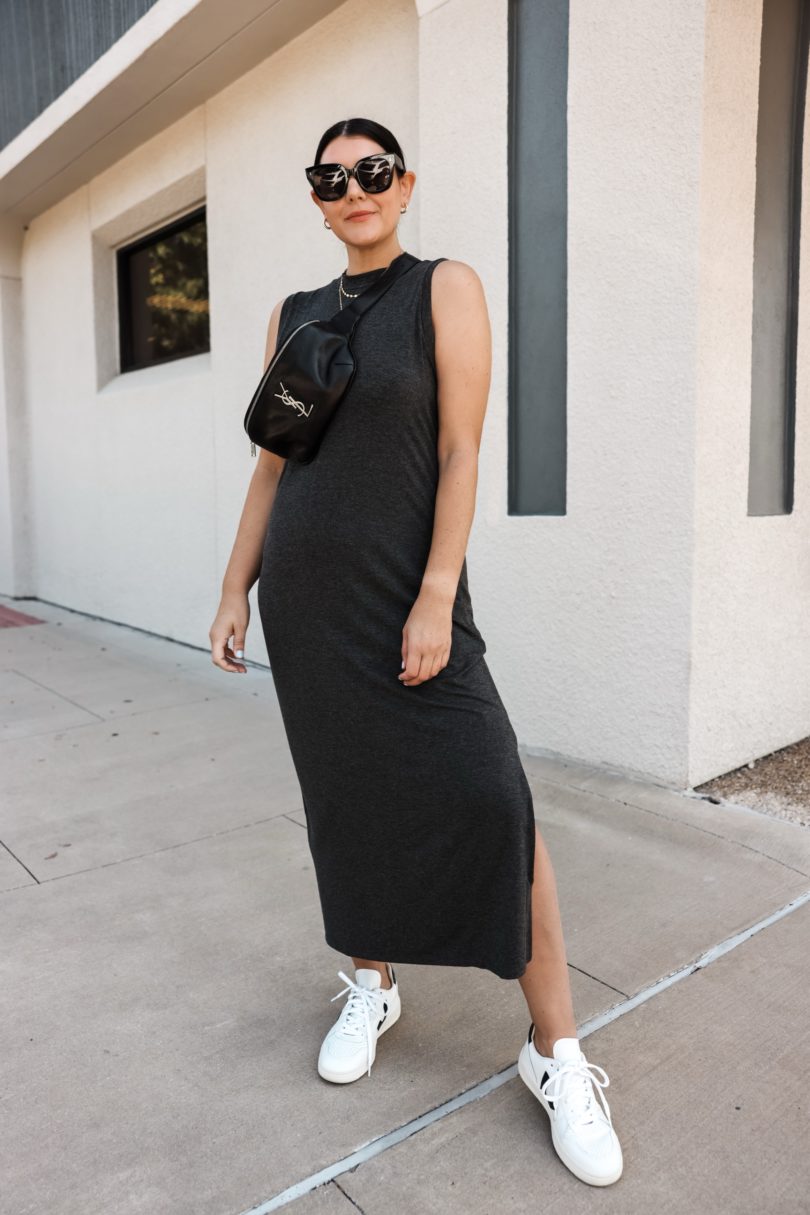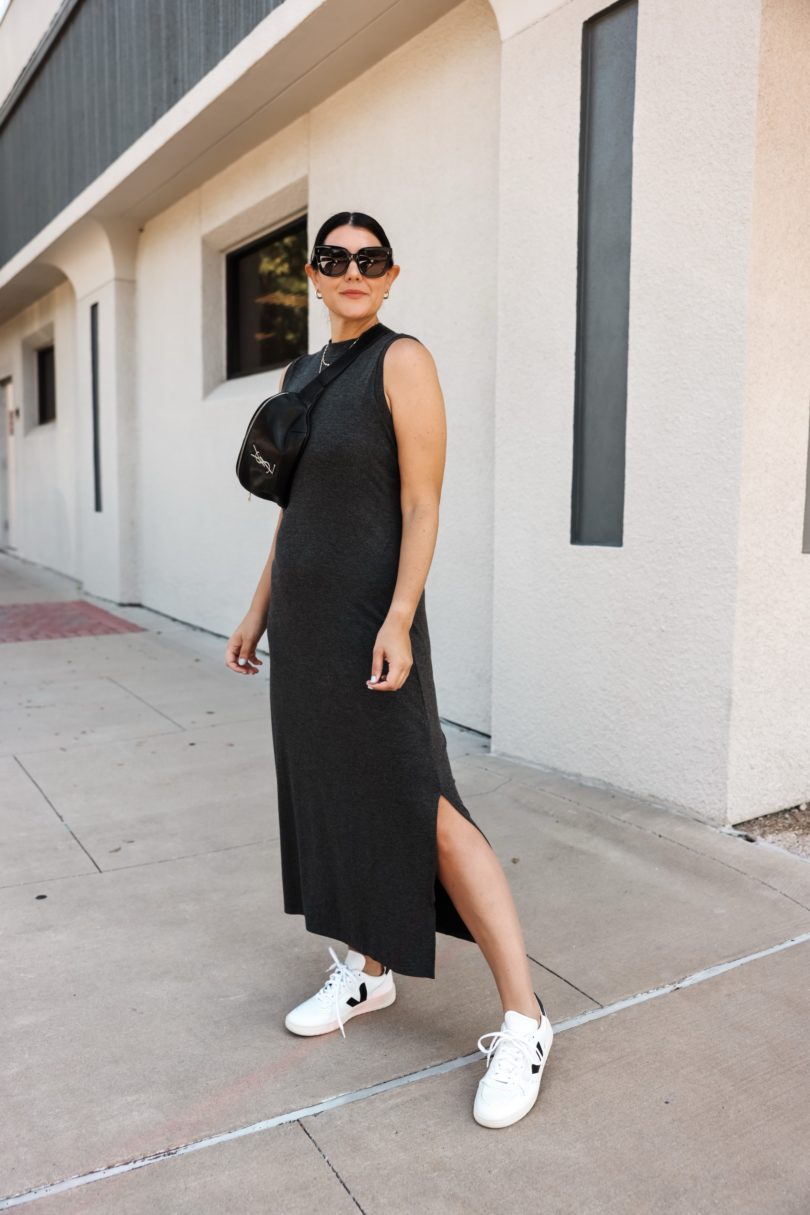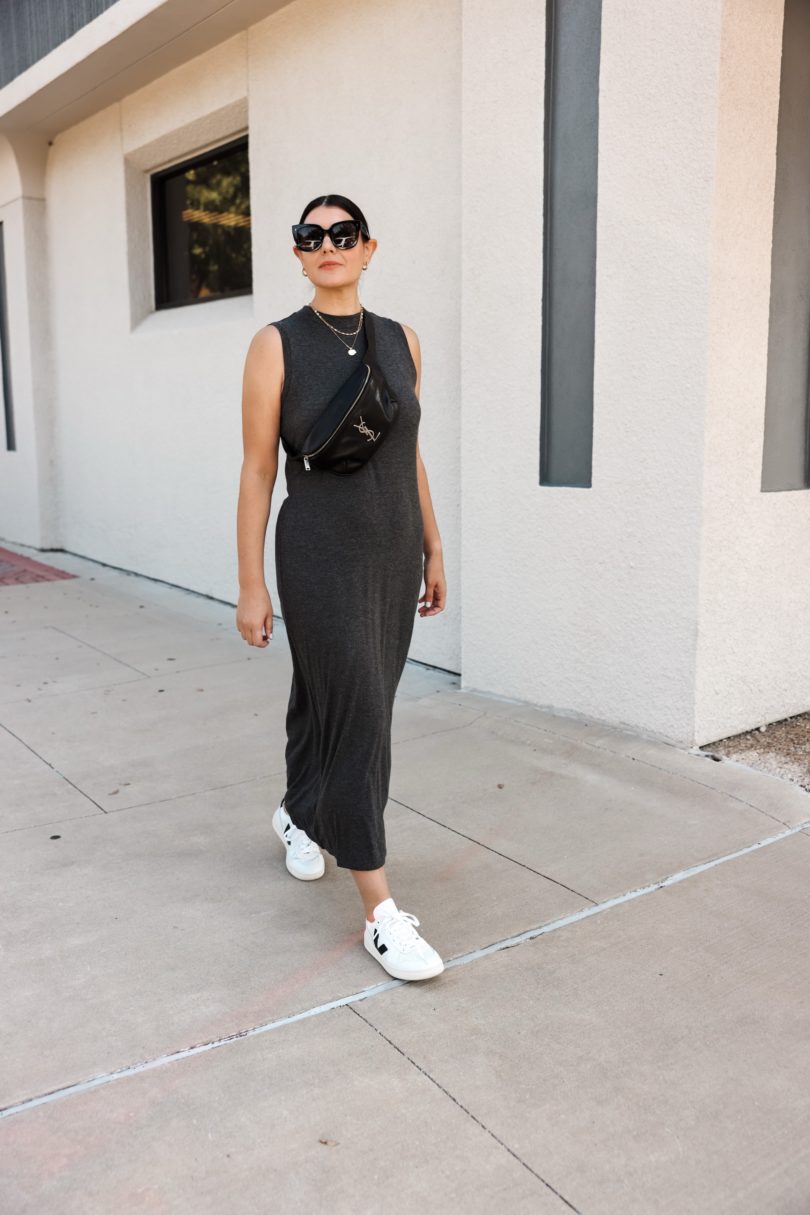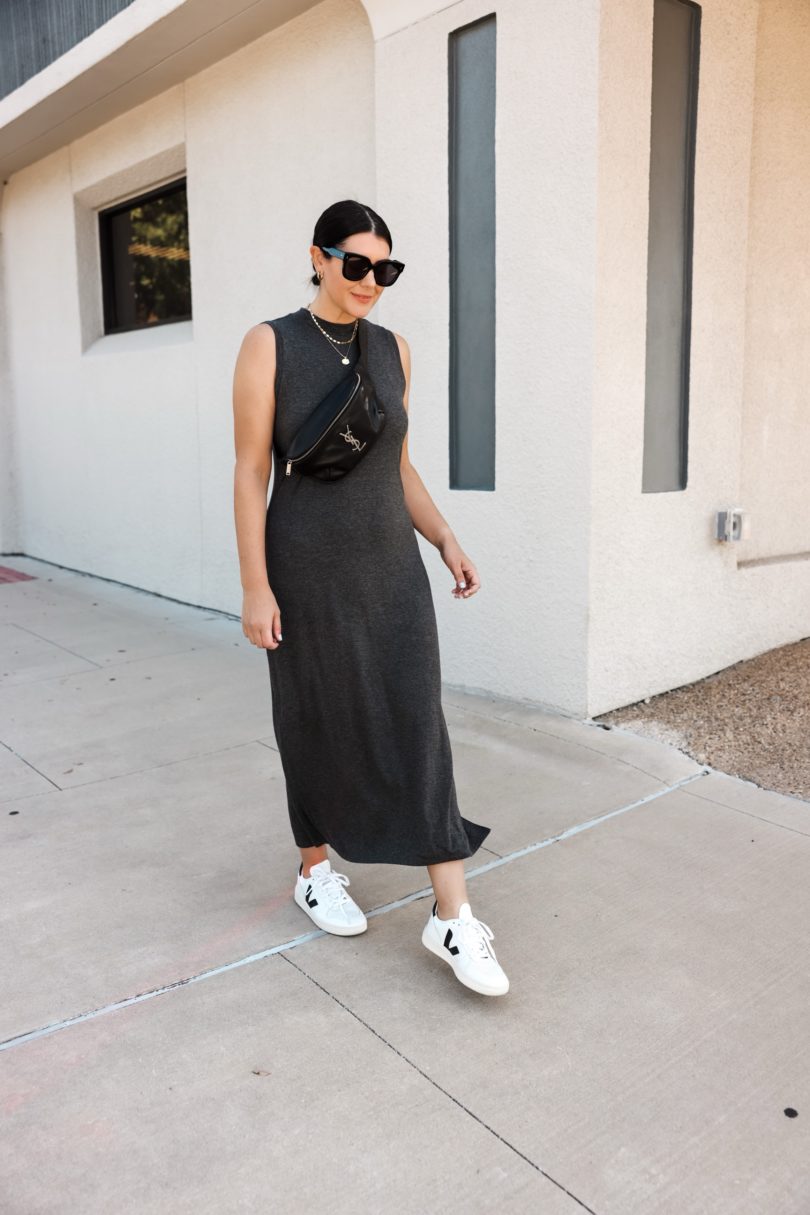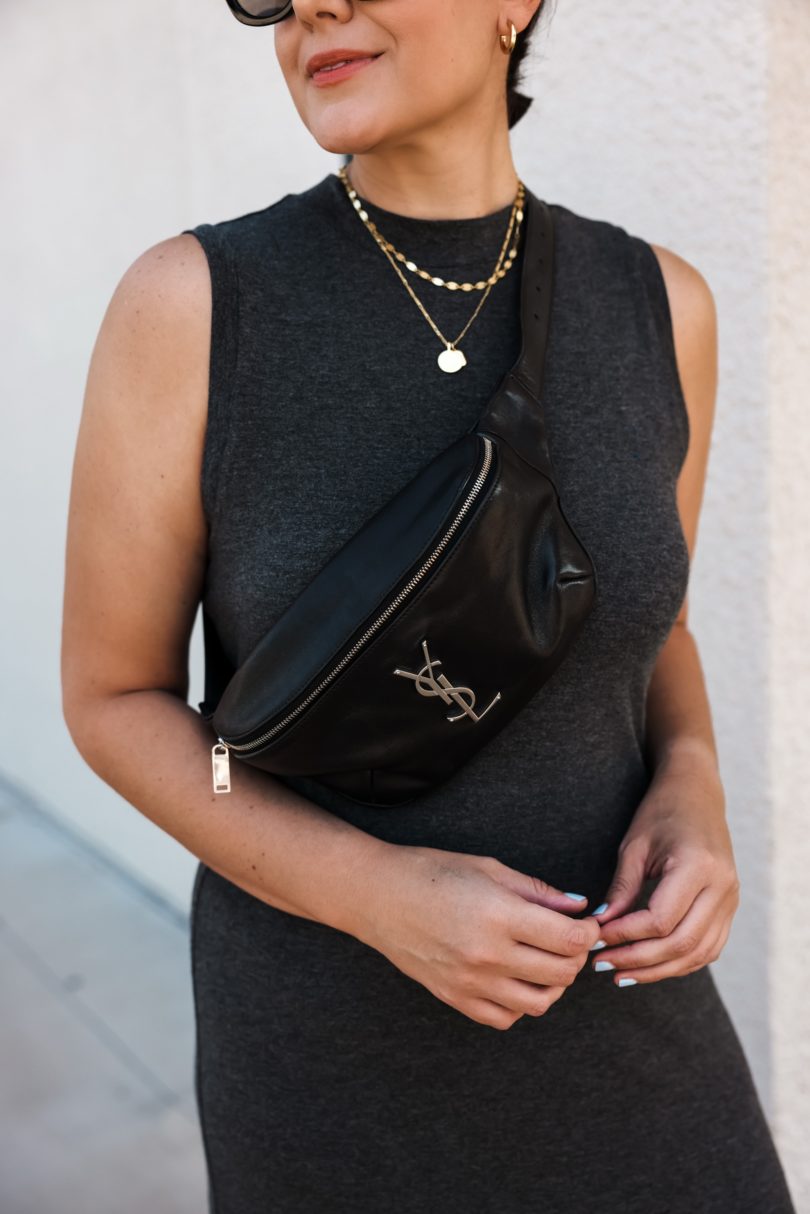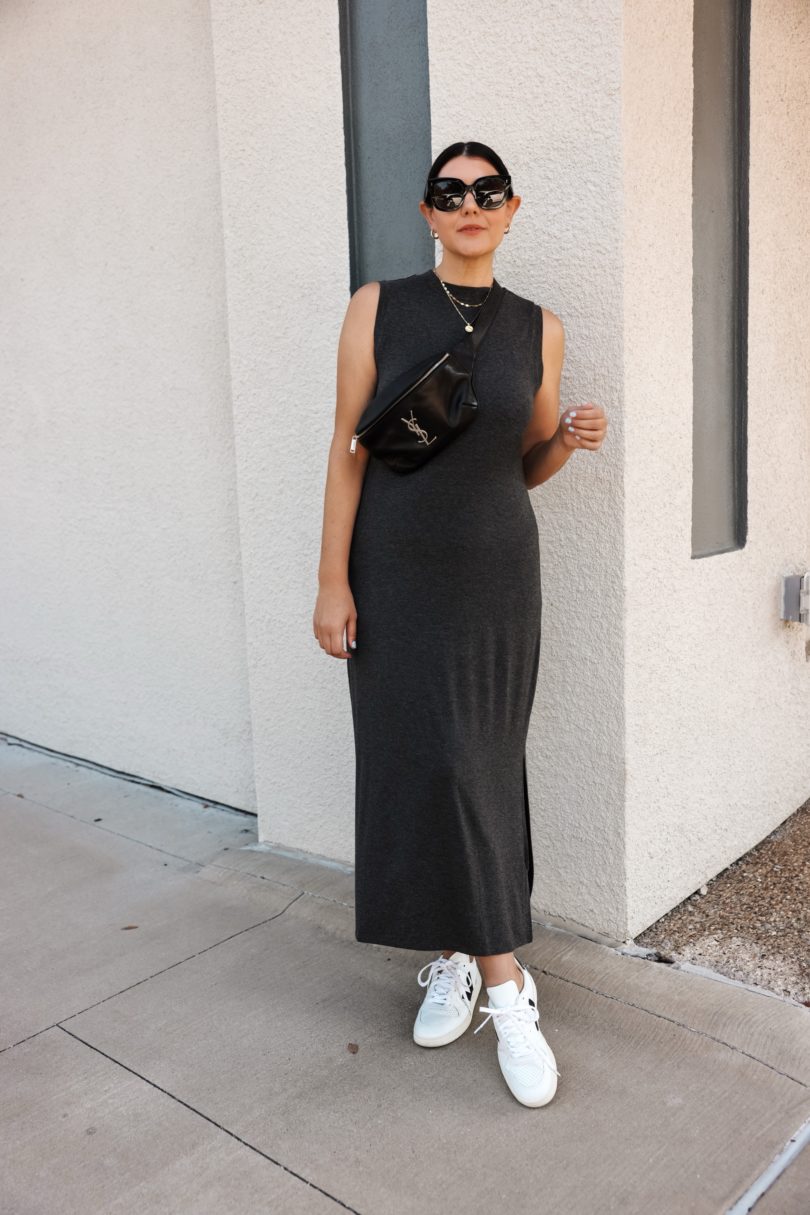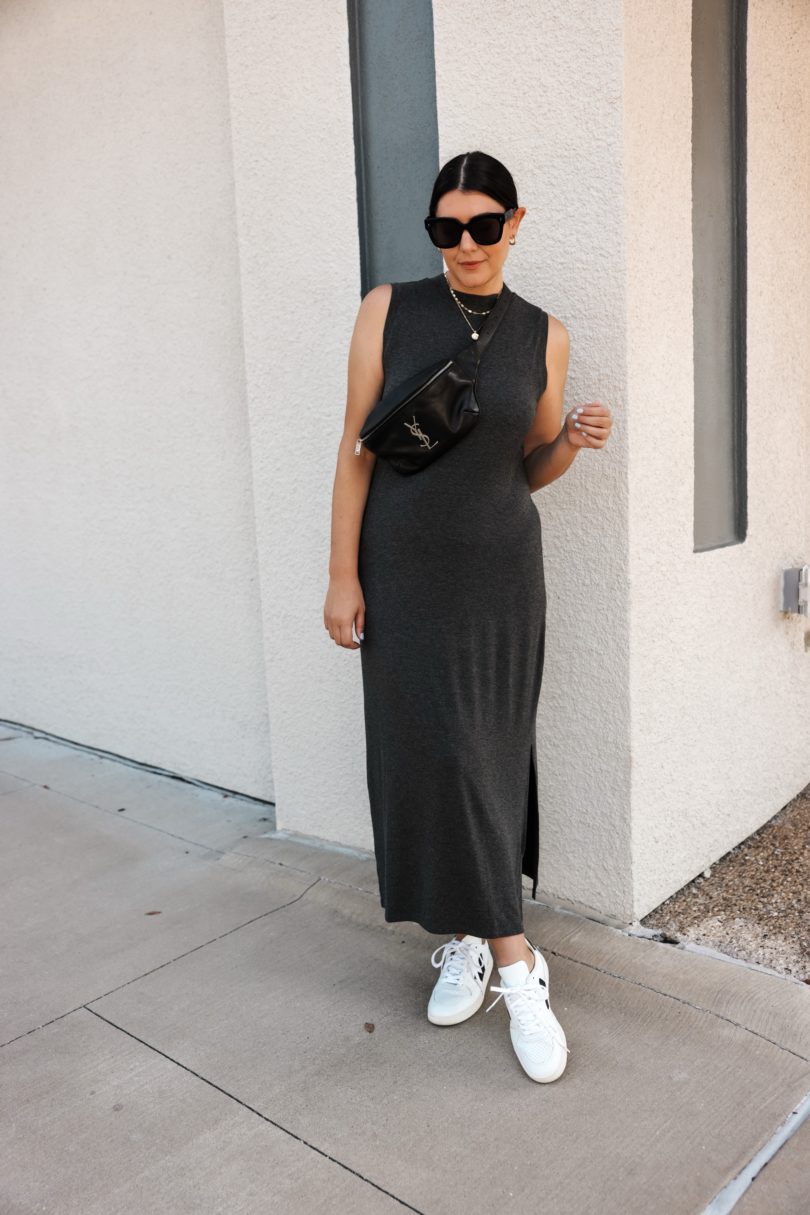 These photos are from last year but I just took my hair extensions out so it feels like the same Kendi. 2021 Kendi = 2022 Kendi.  I was going through my closet, hanging stuff up and pulled this dress out to wear. Then I remembered we shot this dress last September (Yeah I'm good like that — I remember outfits by the years, years by the outfits.) and looked them up and sure enough, this is exactly how I'd wear this dress again. So I thought why not just re-post the outfit? If it was good enough for last year, it's good enough for this year.
This Amazon dress is soft like pajamas; because 2020 was hard and we all deserved a pajama dress last year. I know we are moving back into cotton, silks, satins, tulle, etc. this year but last year I feel like all of us just needed a hug from a stretchy rayon blend in the form of a maxi dress. That was this dress for me. Still a winner in my eyes and still looks chic as ever. I love the mock neck and looks like they brought it back with even more color options because we can all go outside now.
PS: Veja's are still cool, too. If you were worried. If you weren't worried, well now you know.