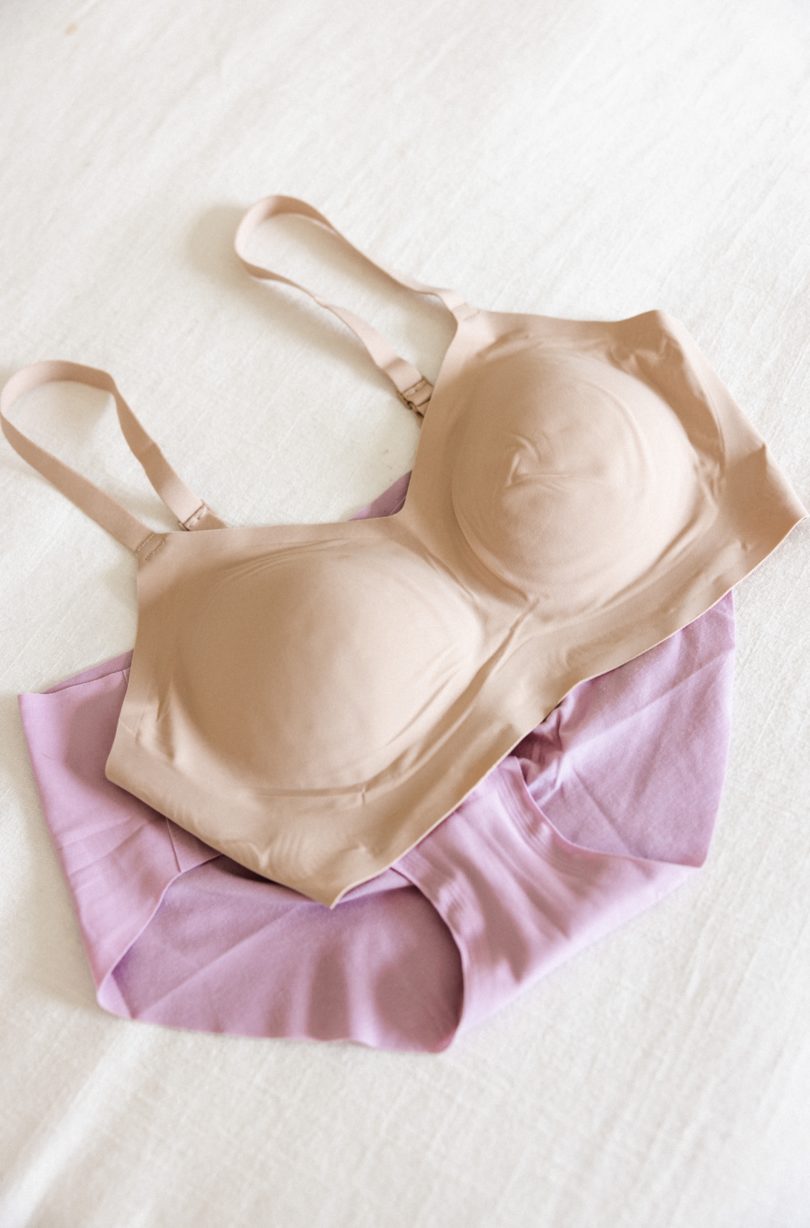 You know that feeling of relief when you have when you arrive home from work and take off your bra at the end of the day? When you and your bra can finally take a big, collective sigh and take the night off? Yeah, that feeling. Well I'm sorry to say that you'll never feel that again if you switch to this Barely Zero collection from NEIWAI (pronounced Nay-Why. It means 'inside and out'.) one of my favorite brands of bras and underwear. I was introduced to them last year and I am here to tell you that after a year of solid wear, this bra lasts and lasts. It doesn't stretch out or wear out. It's amazing.
I can't even feel it when I have it on, it's that comfortable. AND there's lift and support. In fact I was suspired by the amount of support because sometimes wireless or seamless bras and big boobs don't mix. This looks like a real underwire bra under my clothes but feels like I'm wearing nothing at all. On second thought, it's better than wearing nothing because I have support.
(ps: use my exclusive KE discount code KENDI20 for 20% off!)
Barely Zero Fixed Cup Back Clasp Bra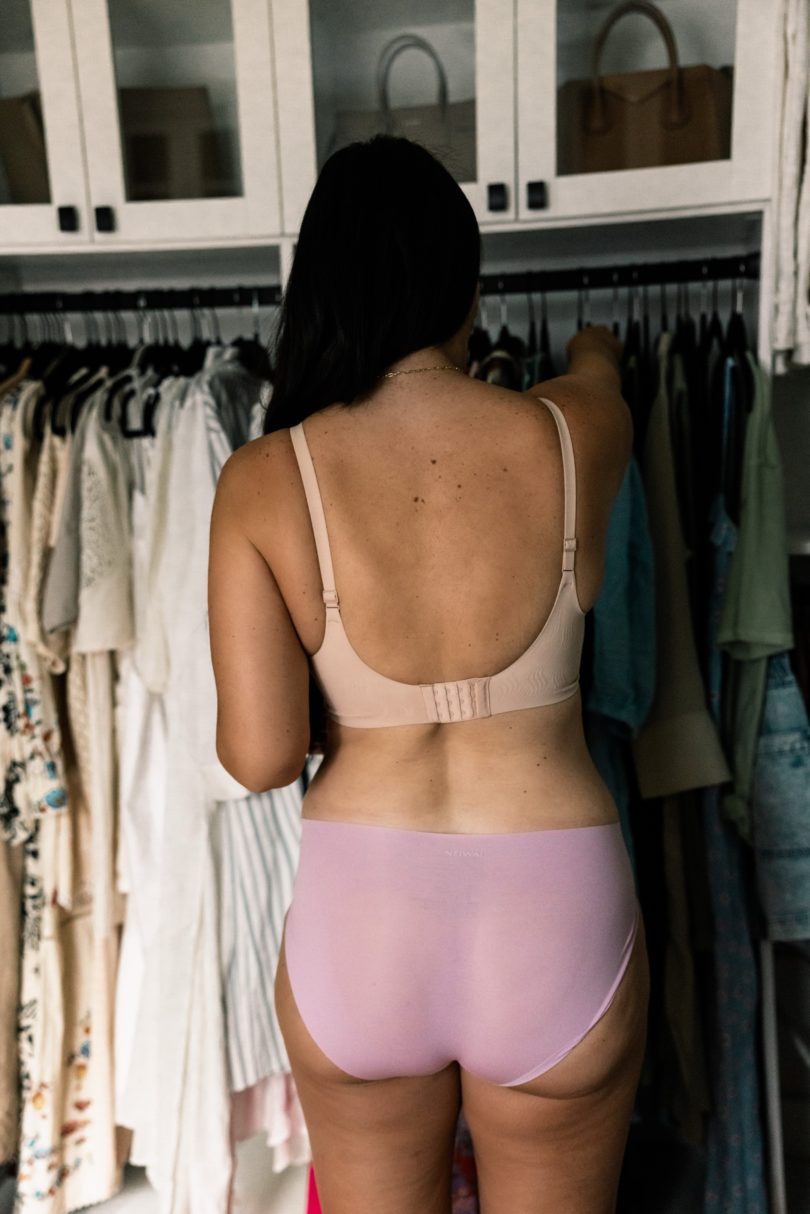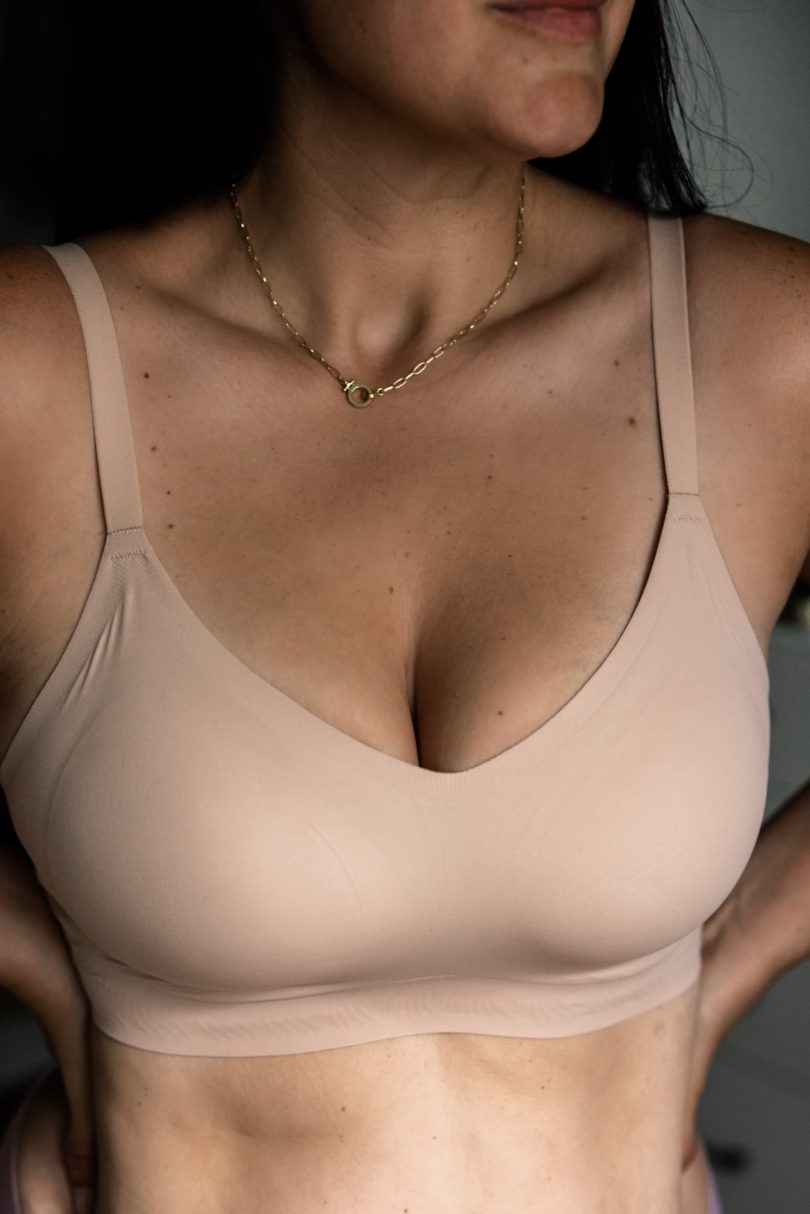 So I was able to try a few new bras for review including the the Barely Zero Fixed Cup Wavy Bra and the new Barely Zero Fixed Cup Clasp Bra. New this year, the Barely Zero Fixed Cup Clasp Bra is what happens when you mix the comfort of a seamless bra with the function of a regular bra. Also you'll be happy to know that they are now with fixed cups — so no removable padding!! With adjustable straps and a clasp back, this bra feels one step up from a seamless with a bit more support and coverage. NEIWAI likes to say 'your size is the size' because it conforms to your body and moves with you. This year they've expanded their sizing in a few bras to include M-L for larger cup sizes. (which is what I am wearing here with plenty of room, too.) So even if you are a DD, you can definitely try this bra! I'm a pretty solid 36D (some days more, some days less — if you know, you know.) and this bra in the M-L slipped on perfectly and fit like a dream. I didn't have to adjust it or feel like my chest was going to pop out the top — or the bottom. I was a perfect fit all day long and it's completely seamless / invisible under my tops. The fabric is called 'CloudFit' and  not only is it super soft, it's moisture wicking and reduces odor. Plus, it doesn't dig in or flip or slip. This bra comes in many colors, too — I am wearing the Treacly Almond here.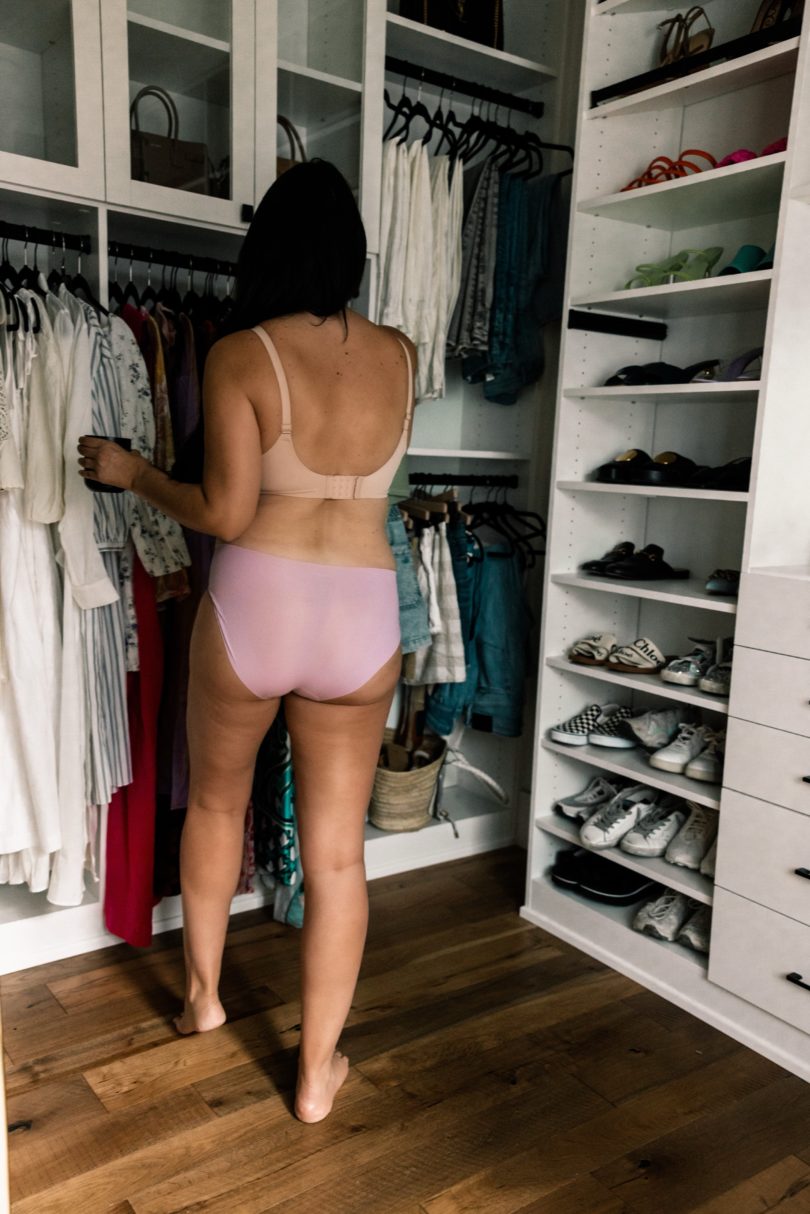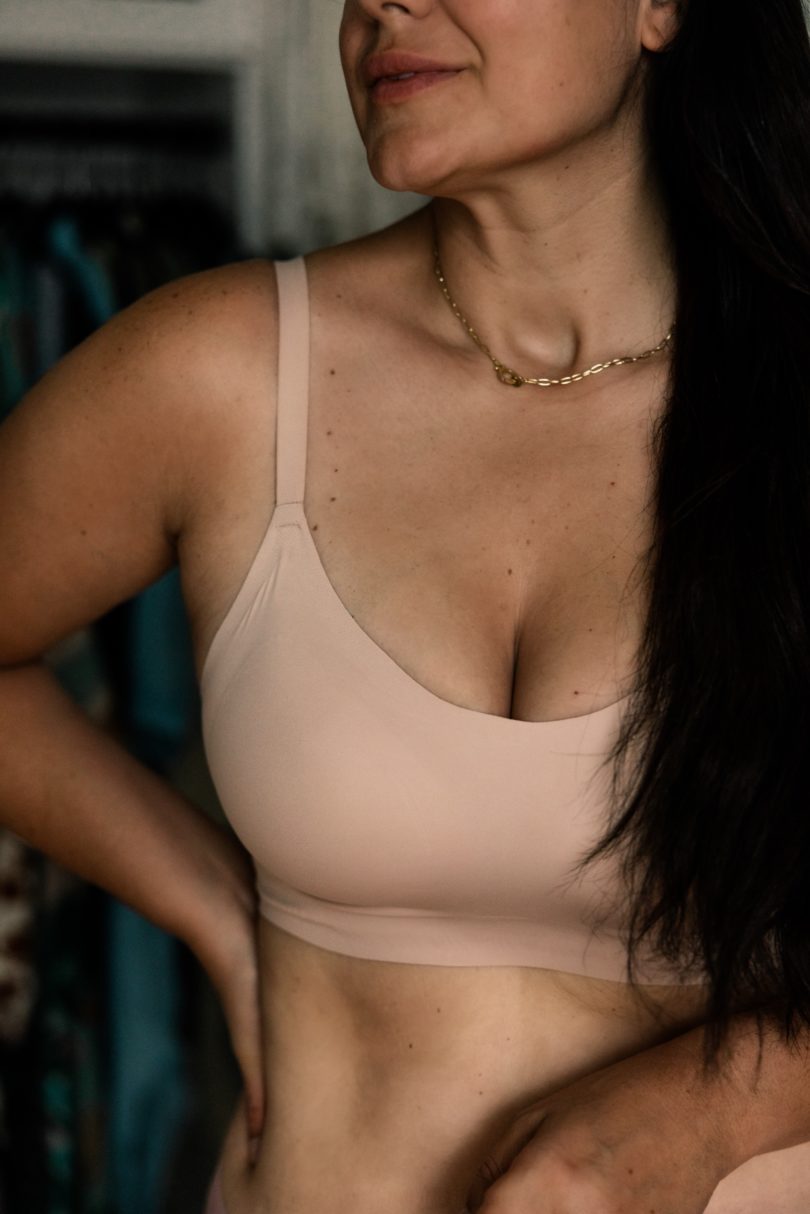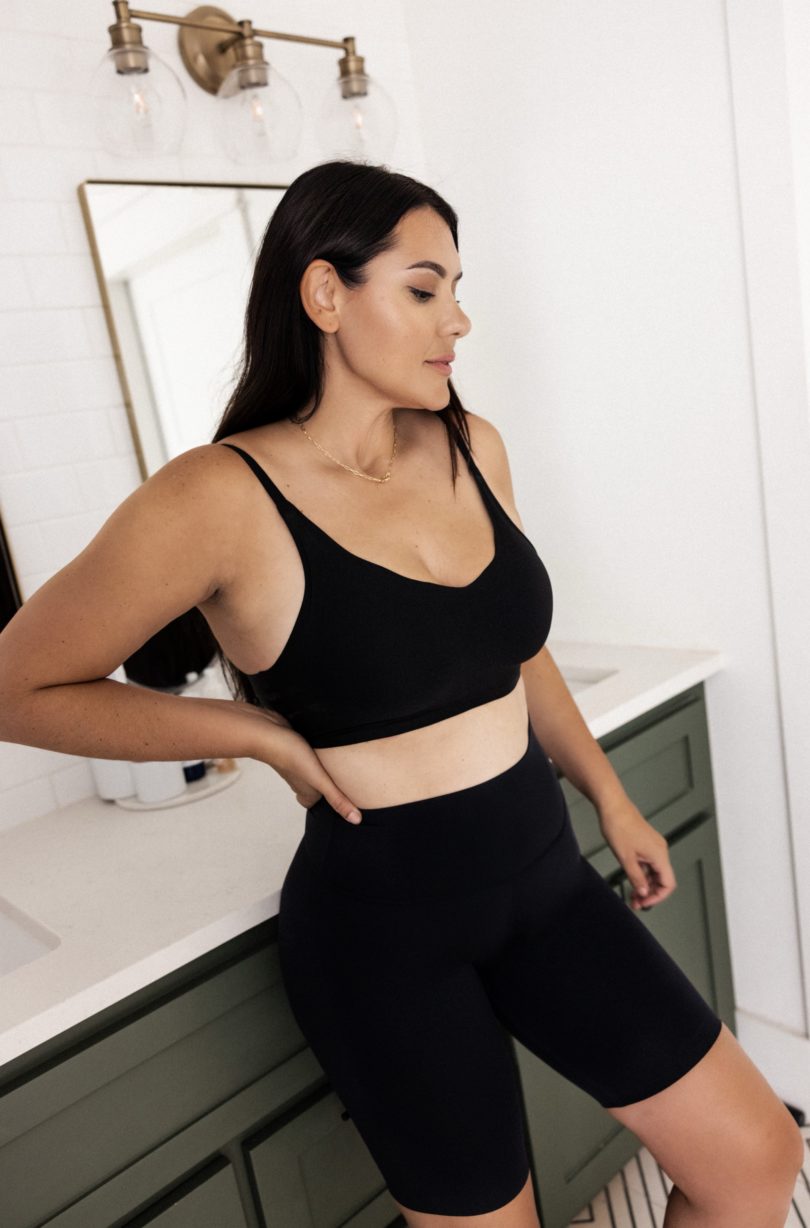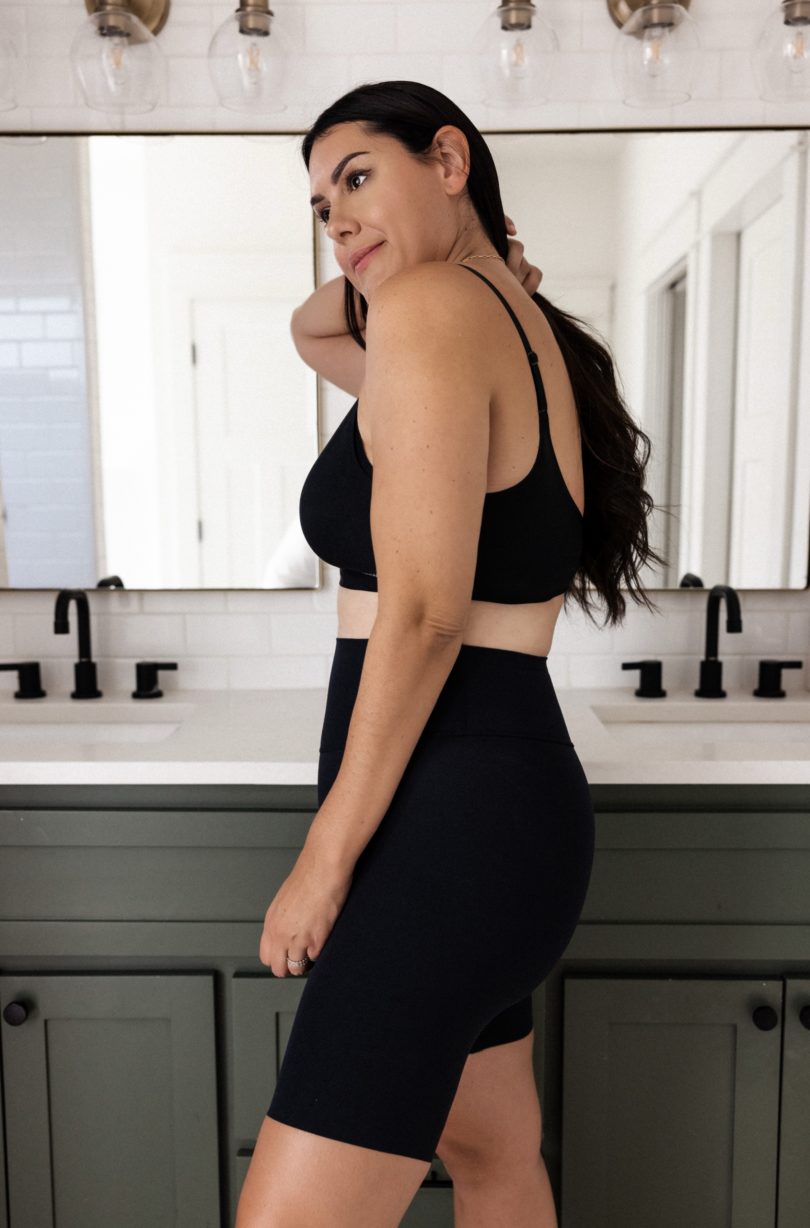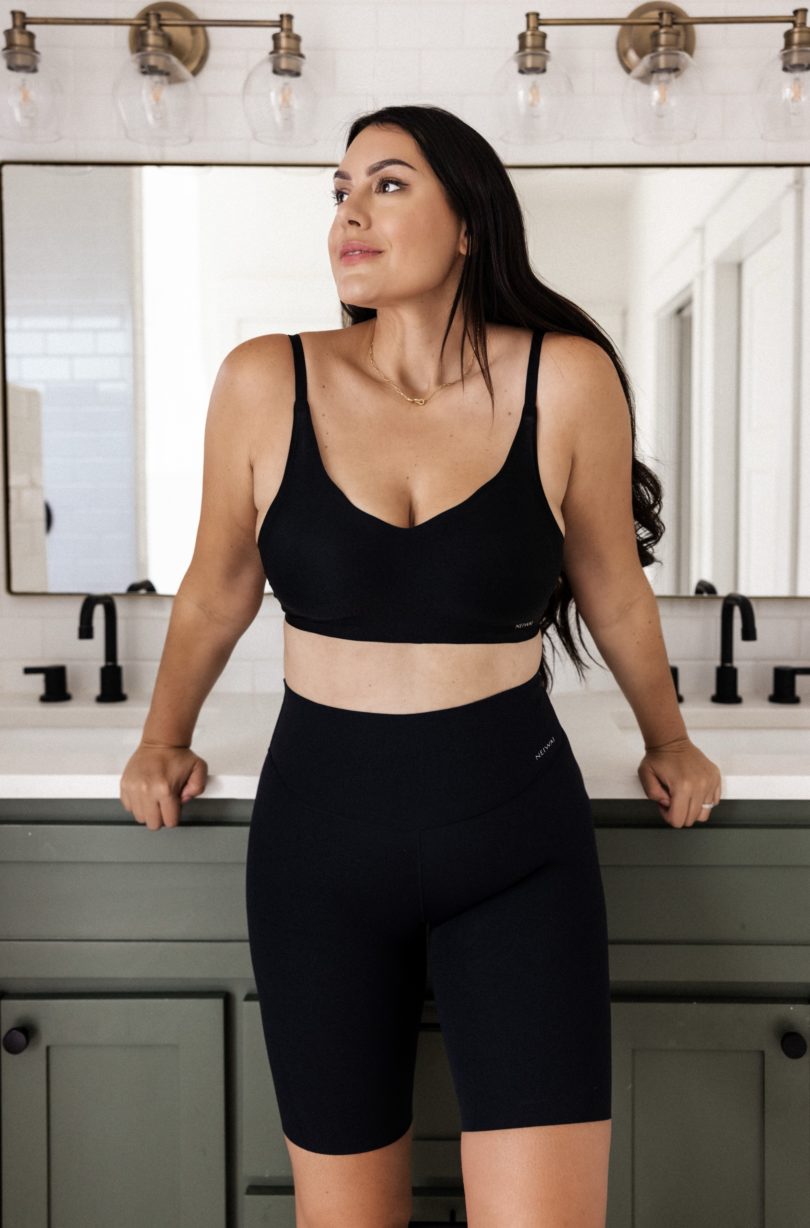 So this is the Barely Zero Fixed Cup Wavy Bra, so again the padding stays put! Which is so nice because that's a huge thing for me! I am in the M-L for my D cups. This bra includes their patented Flo Support™ which means the "lower band is lined with food-grade silicone in a distinct water-ripple pattern to support and improve breathability and skin comfort." And it features their
Bisous Cups™: "crease-resistant, non-removable laminated cups designed to better fit your natural curves." I can attest to both of these features and give them a 10/10.
You can find this bra here in three colors!
You can also save by buying bundles, too! Find the bundle here. And be sure to use the discount code KENDI20.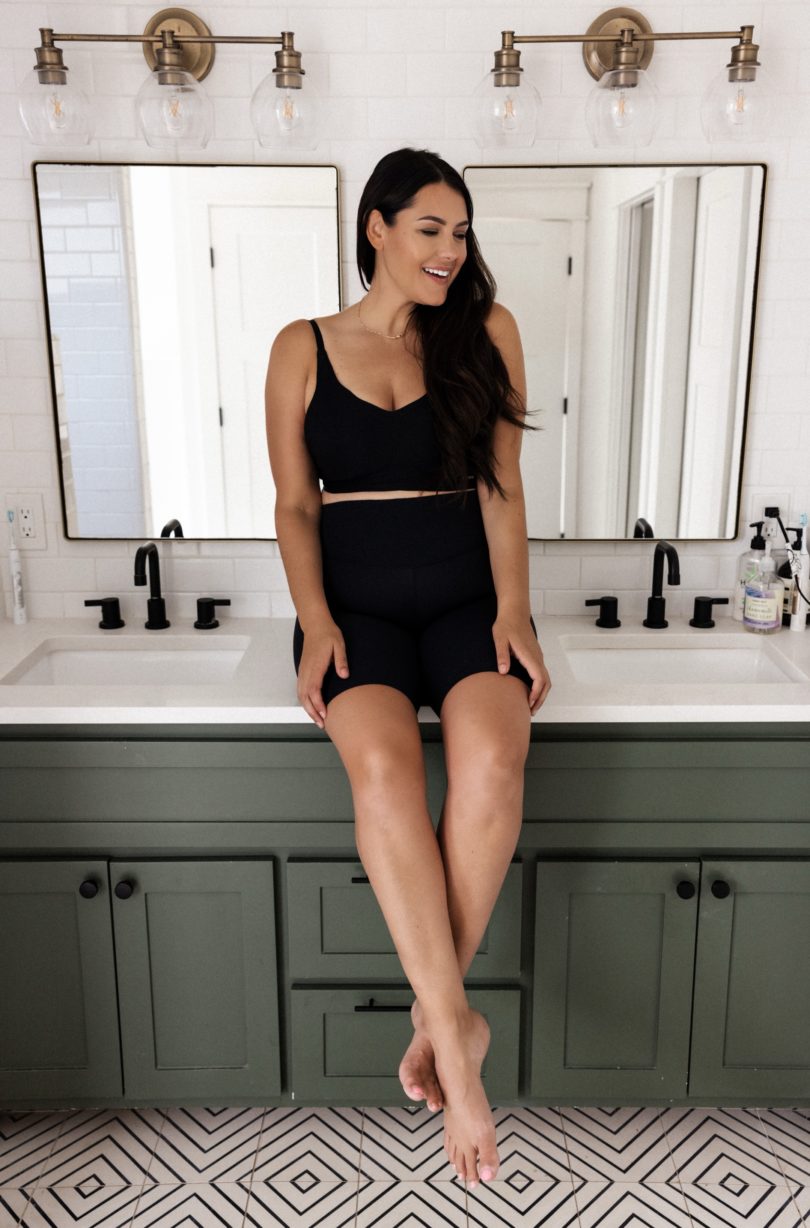 I would be remiss if I didn't mention their seamless underwear too. Same high quality fabric that stretches and fits perfectly without any lines. Every time I put them on I think wait what brand are these? And then I remember its my NEIWAI's and I need about 29 more of them. That's not overboard right? 😉 These are the mid rise underwear and they fit perfectly. If you want more coverage for your tummy, go high rise but these are a great everyday seamless underwear. (Minimal panty lines!)
Find my seamless underwear here!
In the same vein, this pair of biker shorts are basically the same stretchy, cloud like soft fabric as their bras but in shorts form. I won't lie — I've slept in these for the past two nights they are so lightweight and comfortable but have a touch of compression. I'm in the one size and they fit great!  Find them here!
***
Thank you to NEIWAI for collaborating on this post! And thank you for supporting the brands that support this blog.