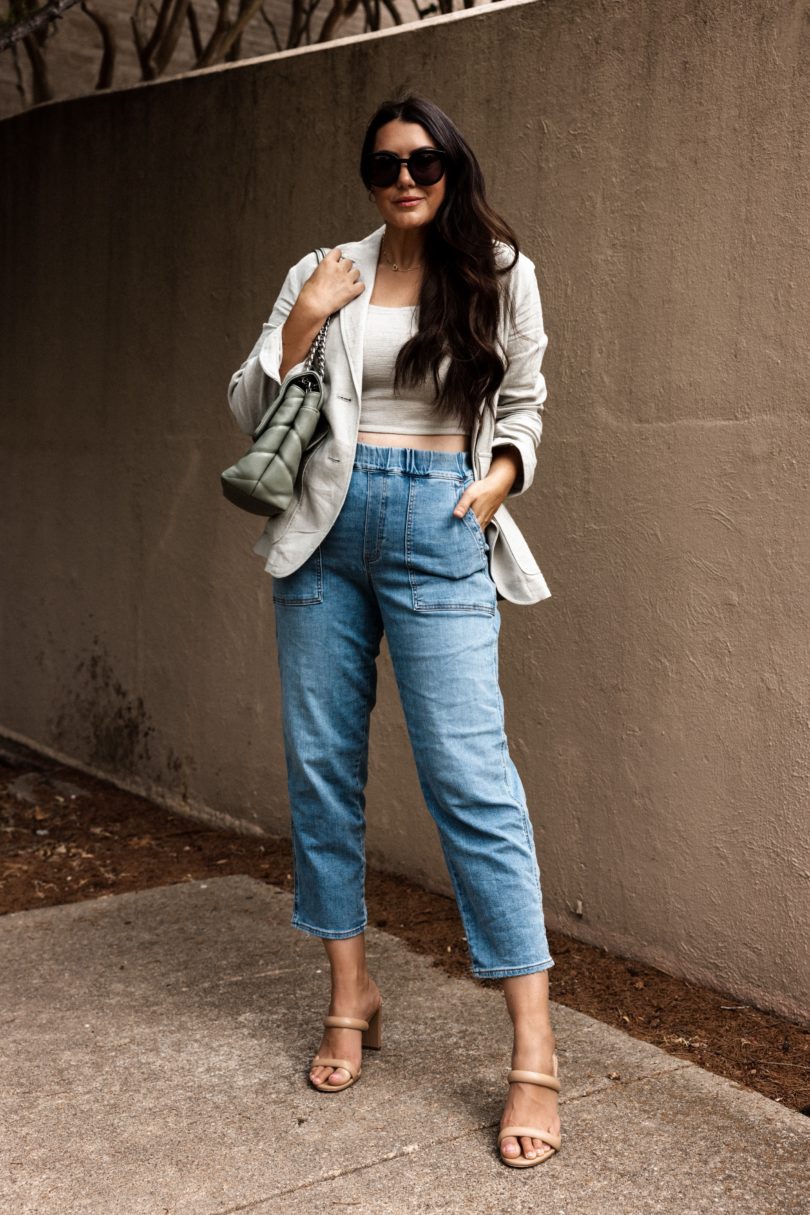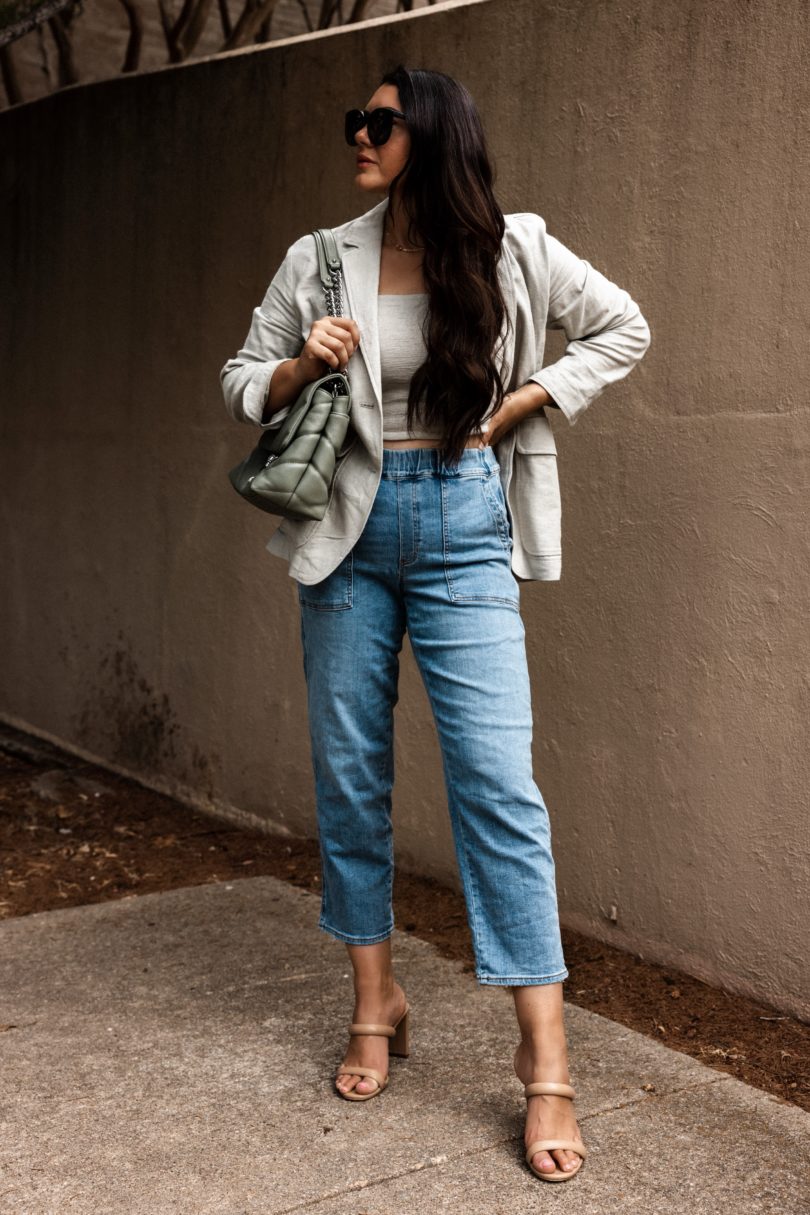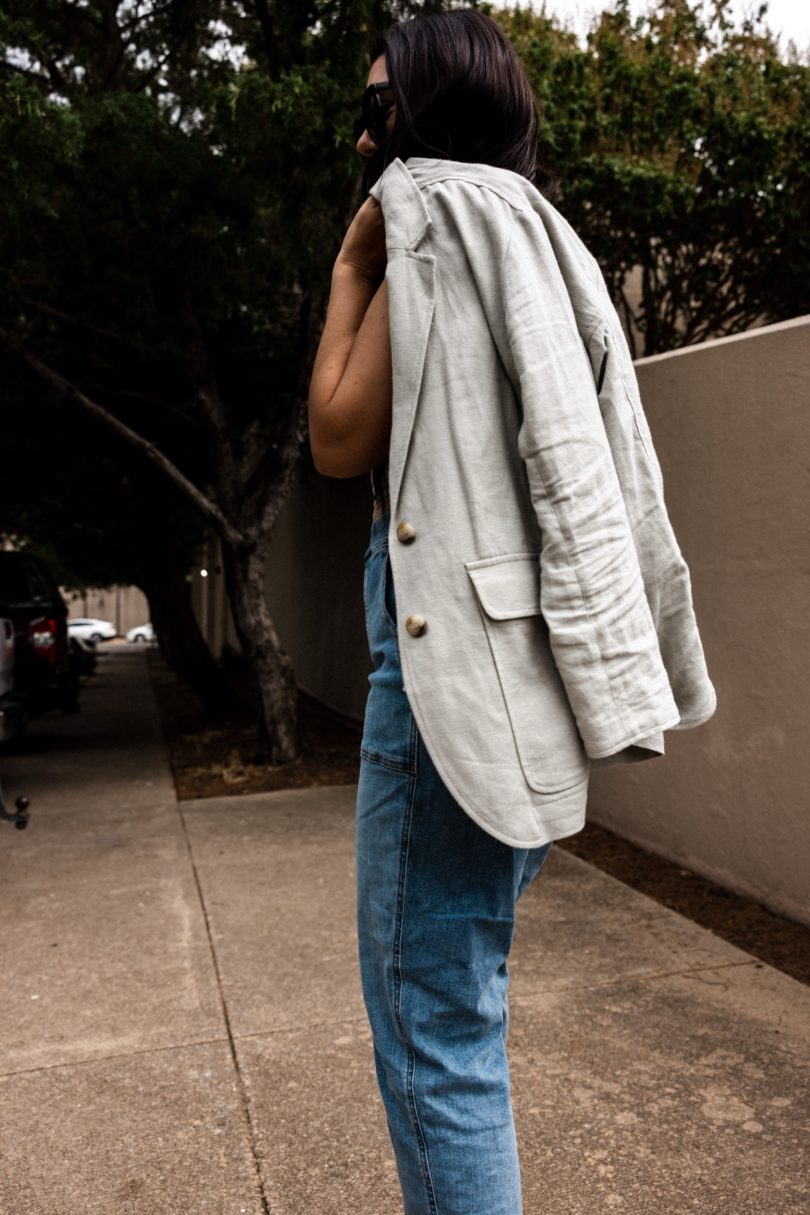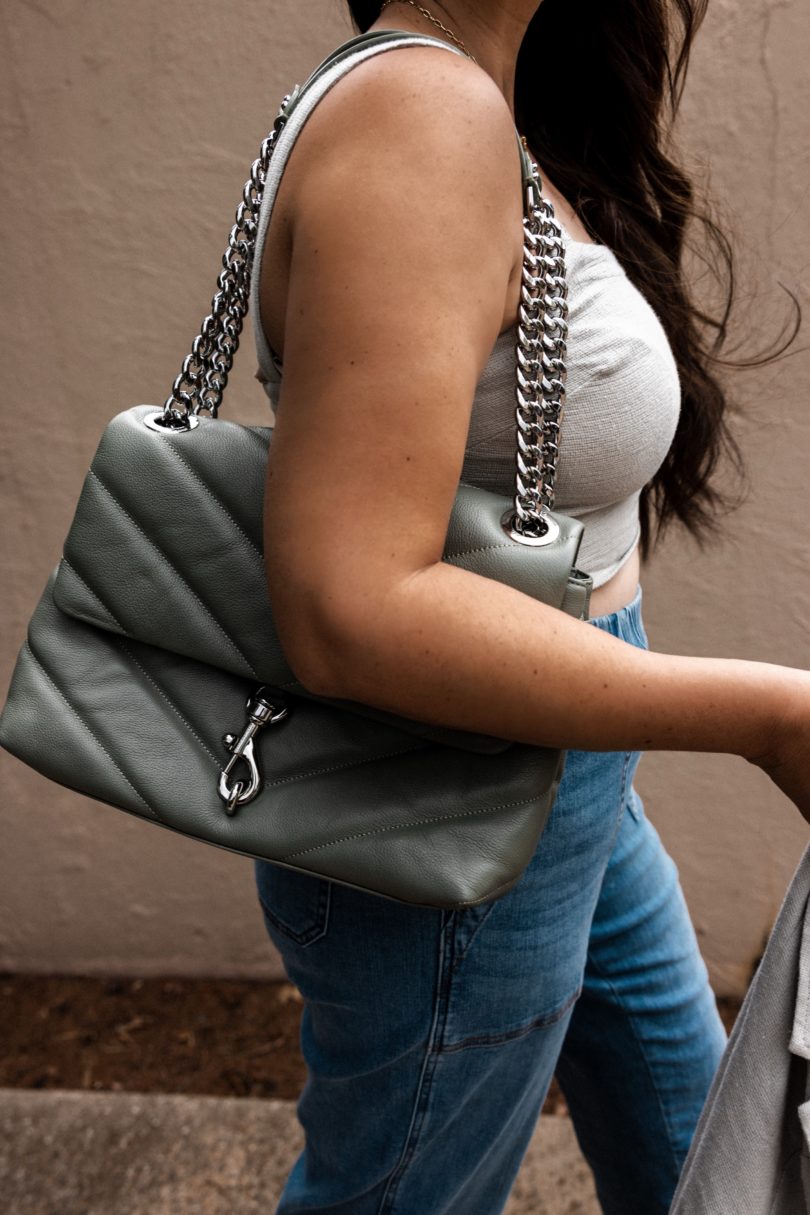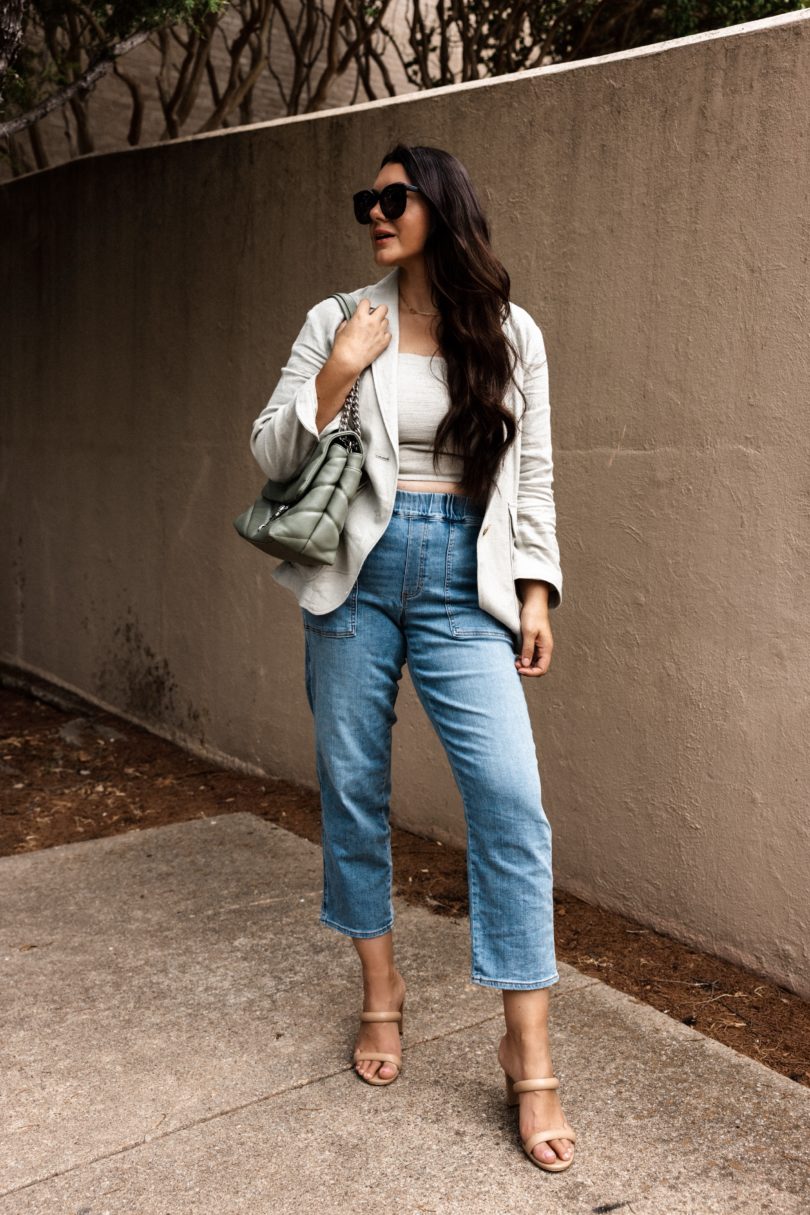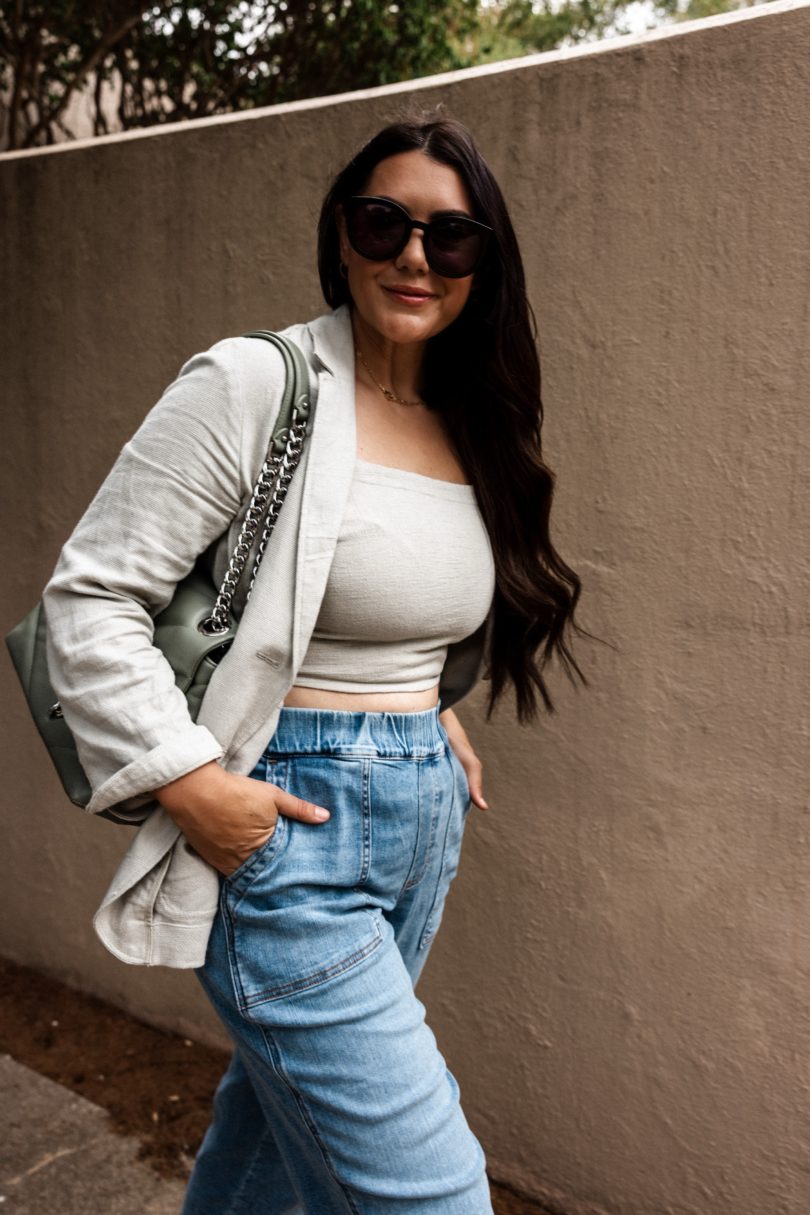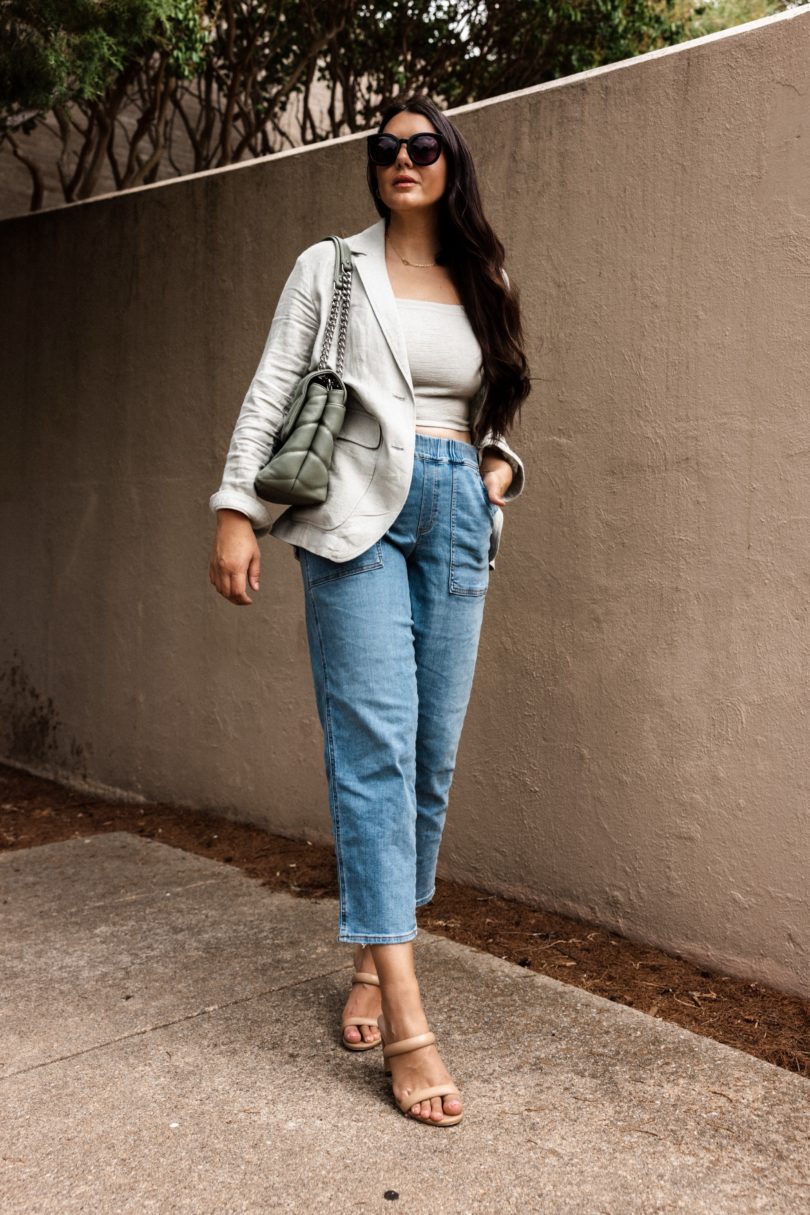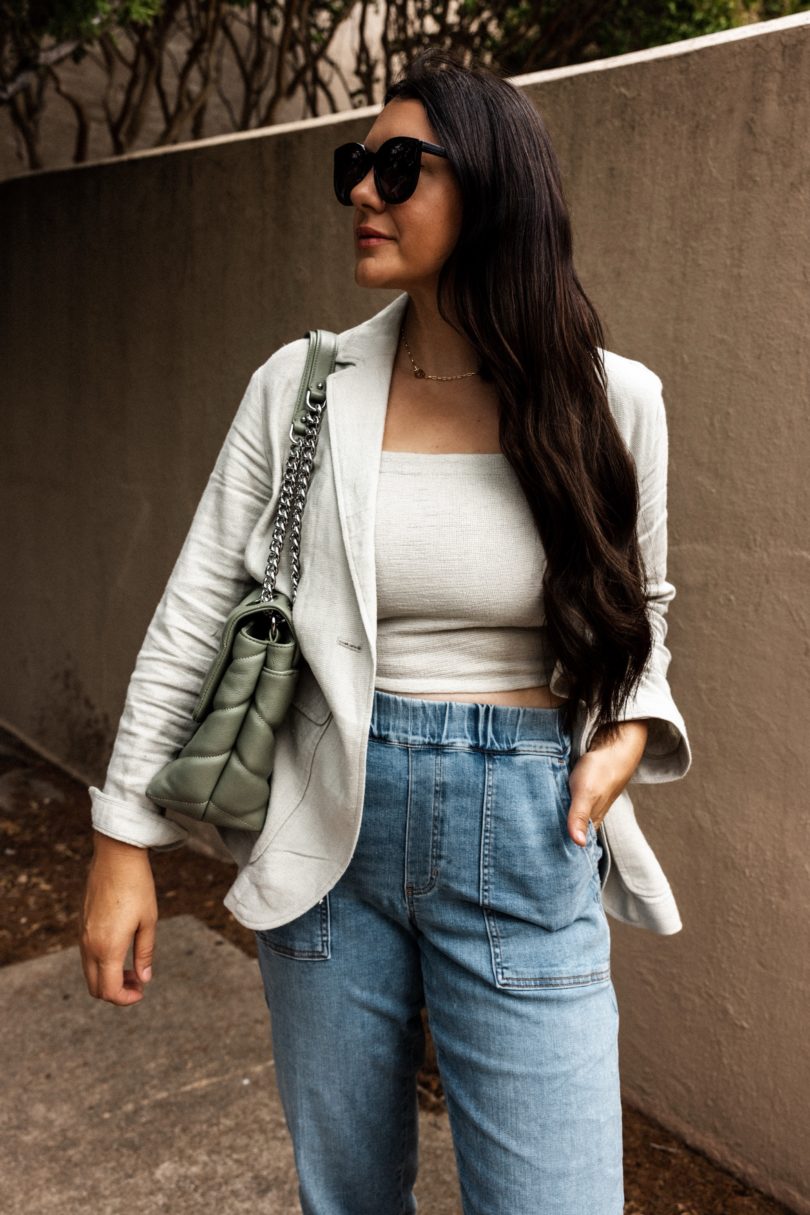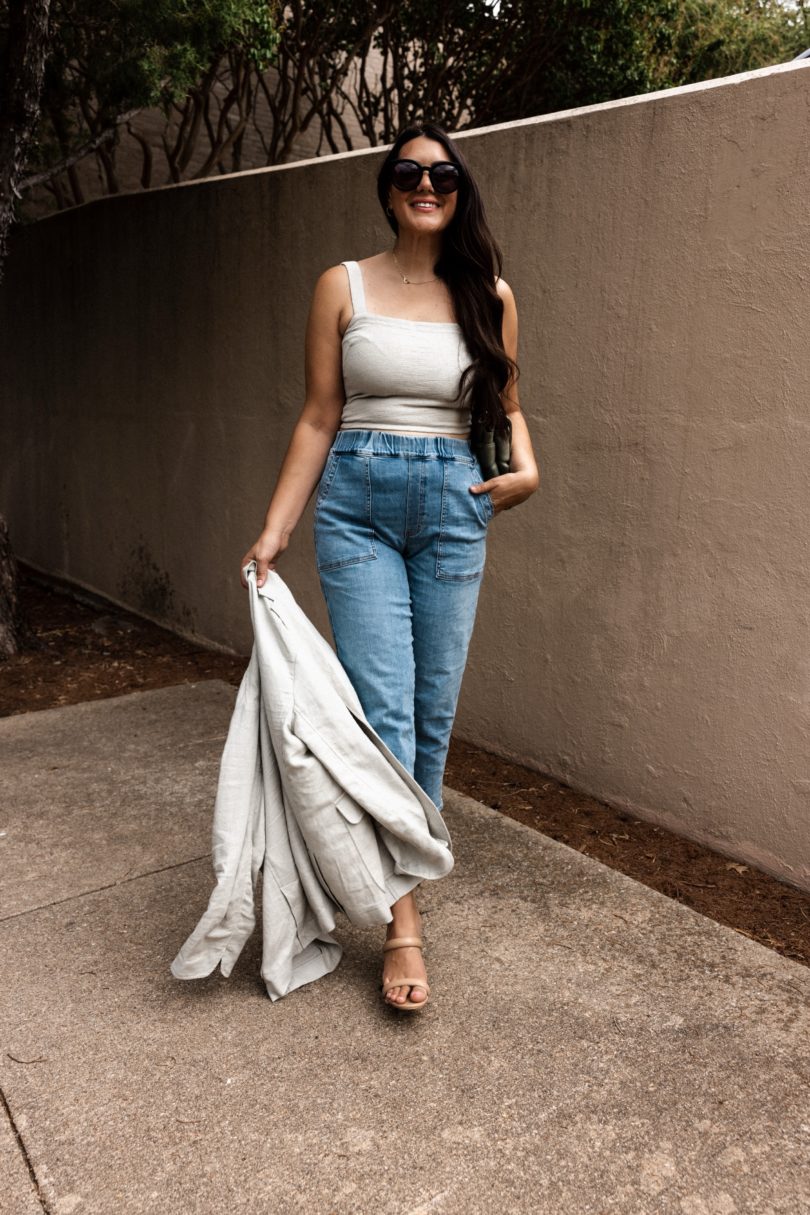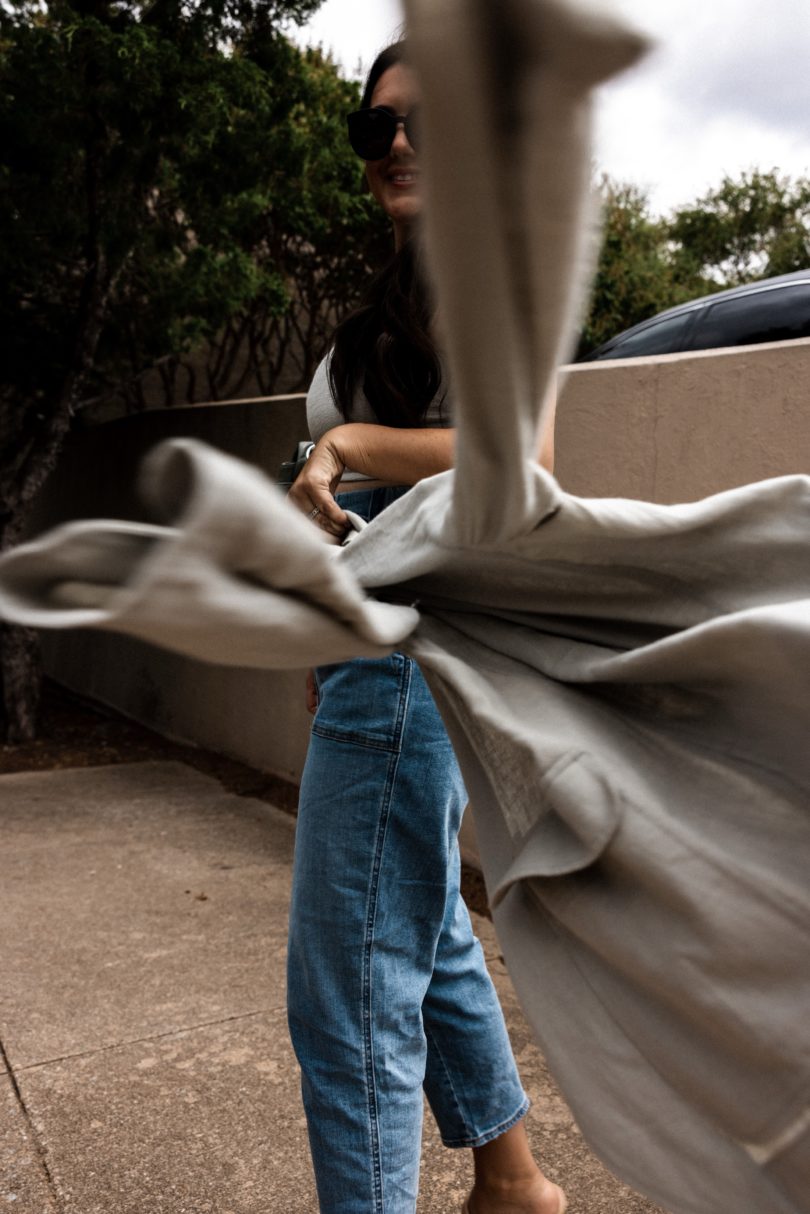 The relaxed jeans are back again! If I had to tell you to buy one pair of jeans this month, it's these. The Golden Girls had it right, you guys. Elastic waists are where it's at. (I'm in the medium, great for a 8-10!) Find them from Madewell here. 
I've beaten you over the head with this next sentence but here we go again: August is all about transition for me. I mean so will September because it's still so damn hot here but August is an odd mix of summer weather, fall styles. As an influencer, I'm in a unique place of trying to inspire you and your closet, as well as my own at the same time. So this month I'm trying to take what I have and make it work for right now but also serve as inspiration for fall. Don't worry — I'm up for the challenge.
This linen blazer I bought back in…May? June? I can't remember but it's been a favorite of mine this summer. Because it's lightweight I can wear it more often than my typical blazers. And Lord knows I love a blazer. Don't' get me wrong while it is light it is still a layer for summer so I usually just layer this with a tank in case I get cold inside somewhere. I found this matching top on sale at Madewell (on sale + more sale!) and I knew I couldn't pass it up. These two were meant to be together; who am I to stand in their way?
The good news is both are still in stock and on sale sale! You can find the top here (Size up for it not to be as cropped) and the blazer here! TTS. By the way, they are exact matches — same material, not just similar colors! For us, match makers out there this is a rarity.