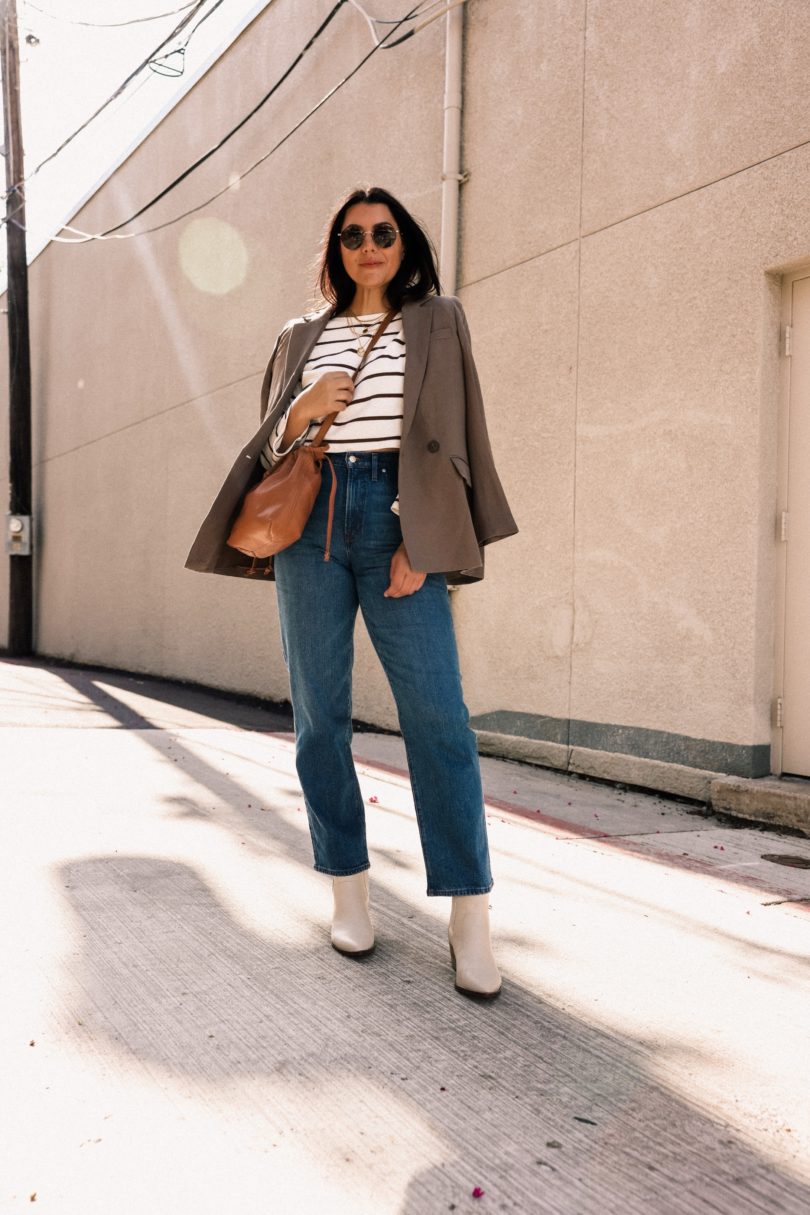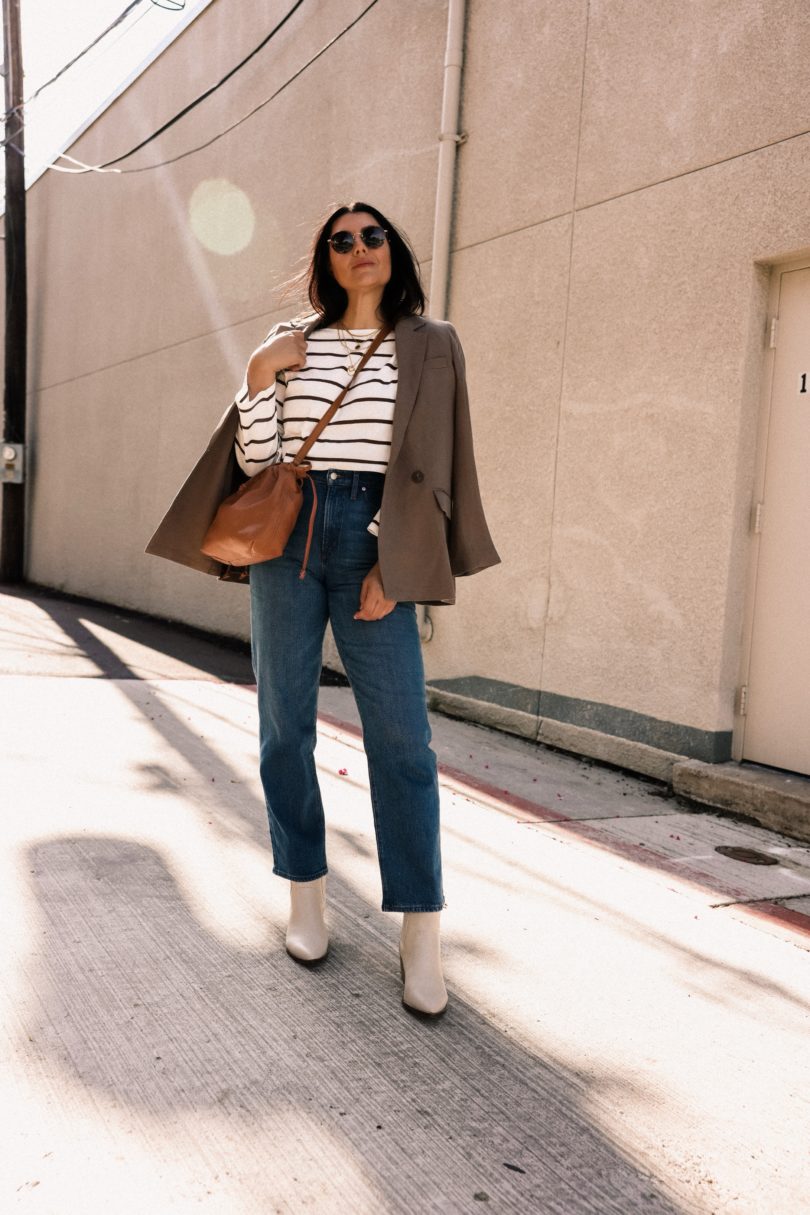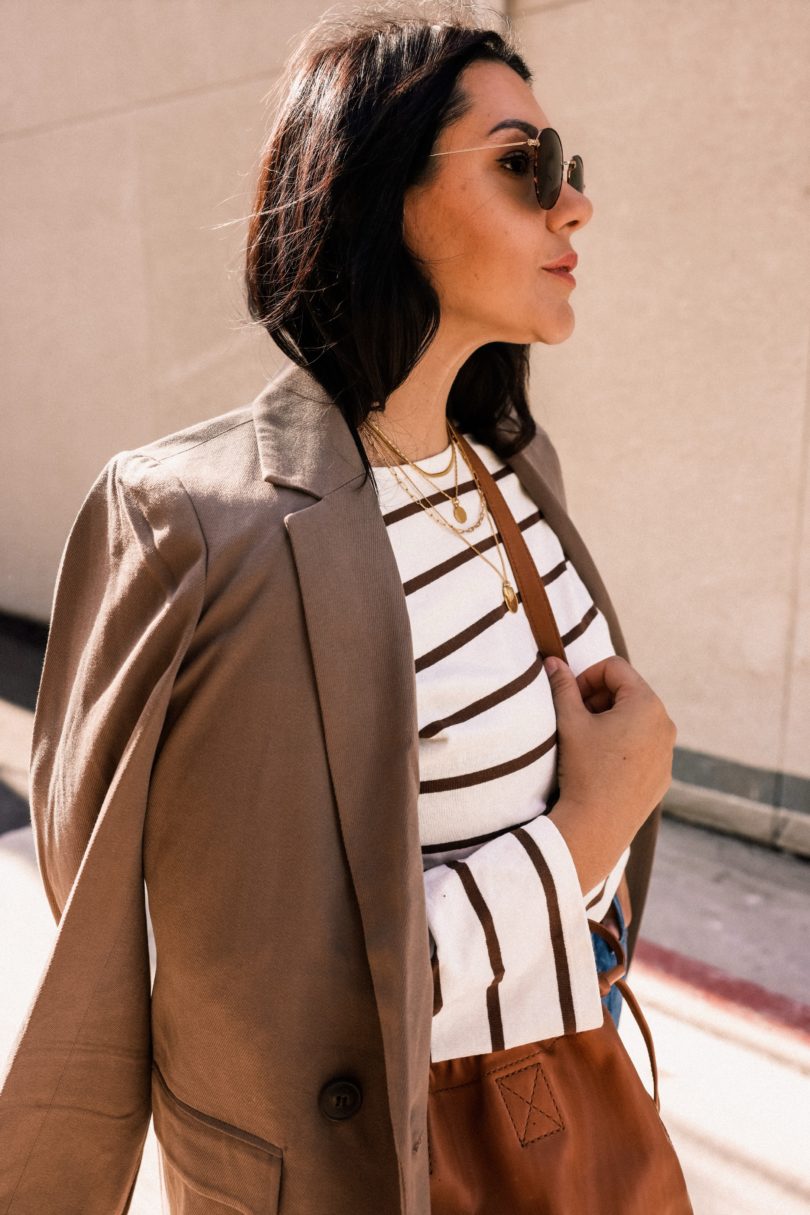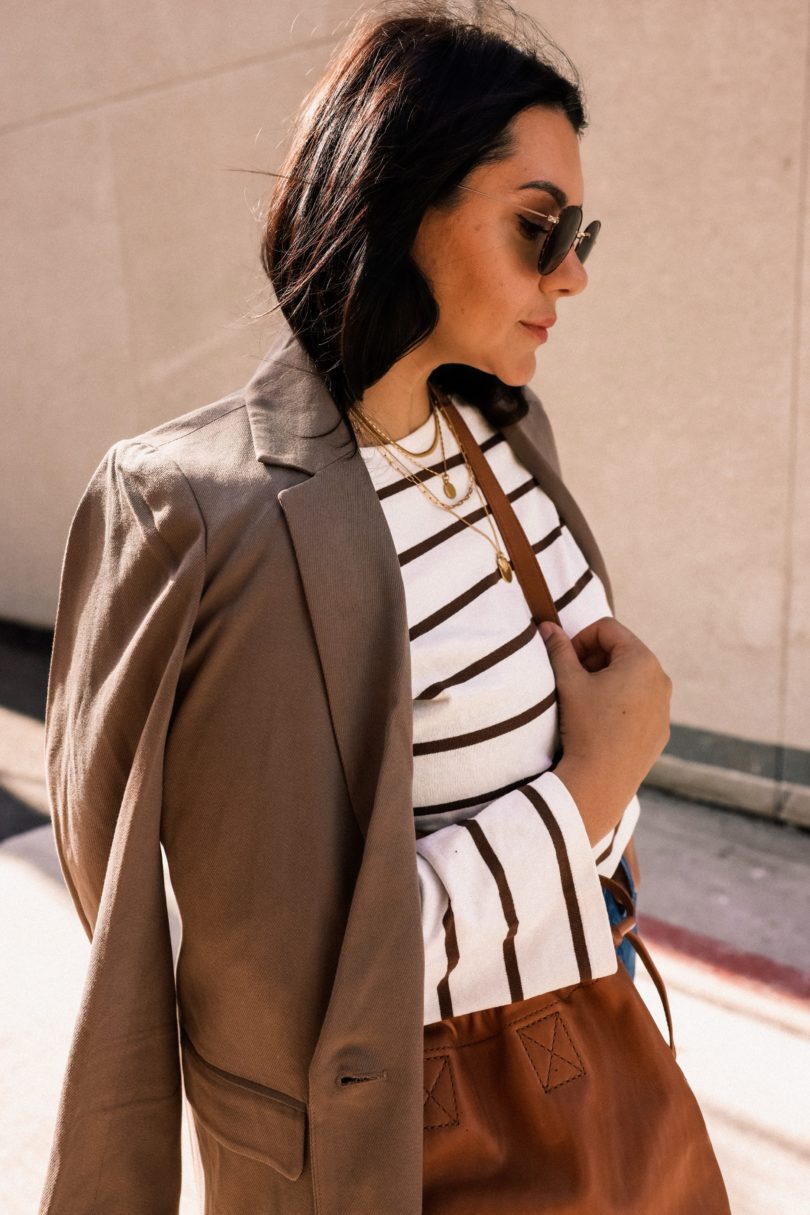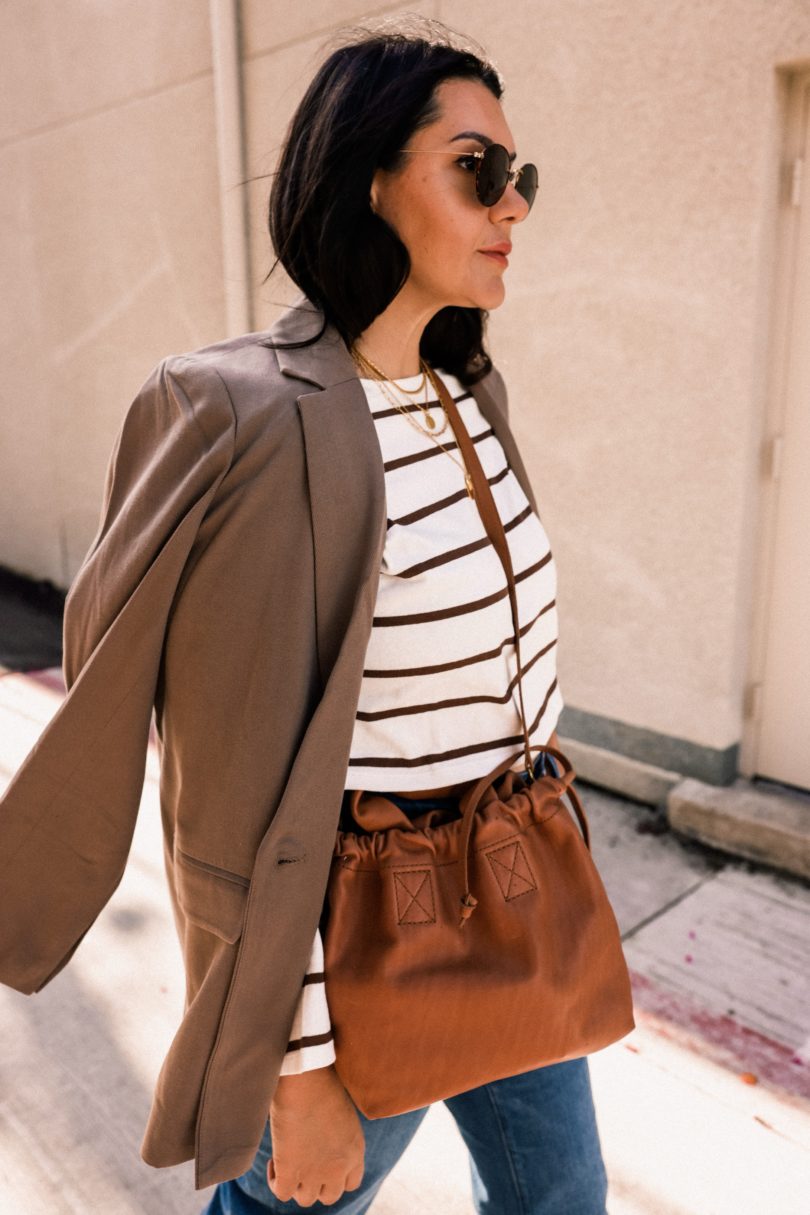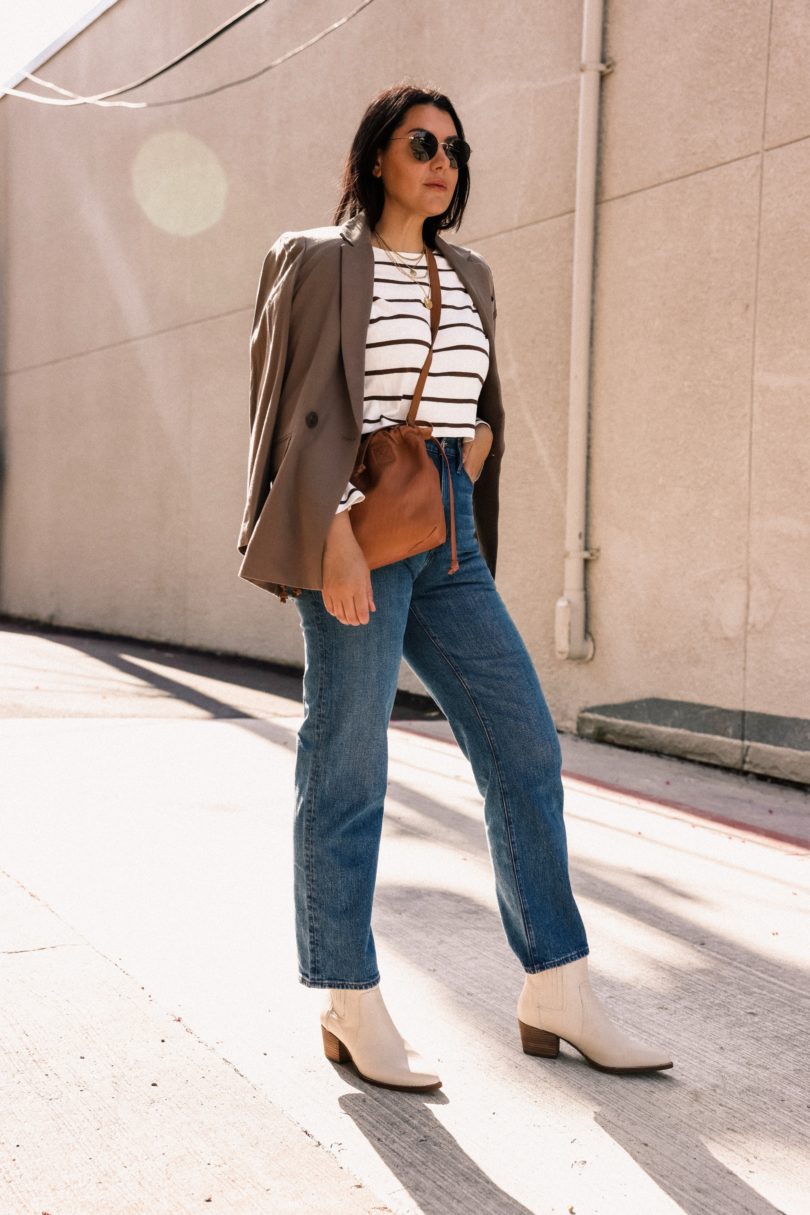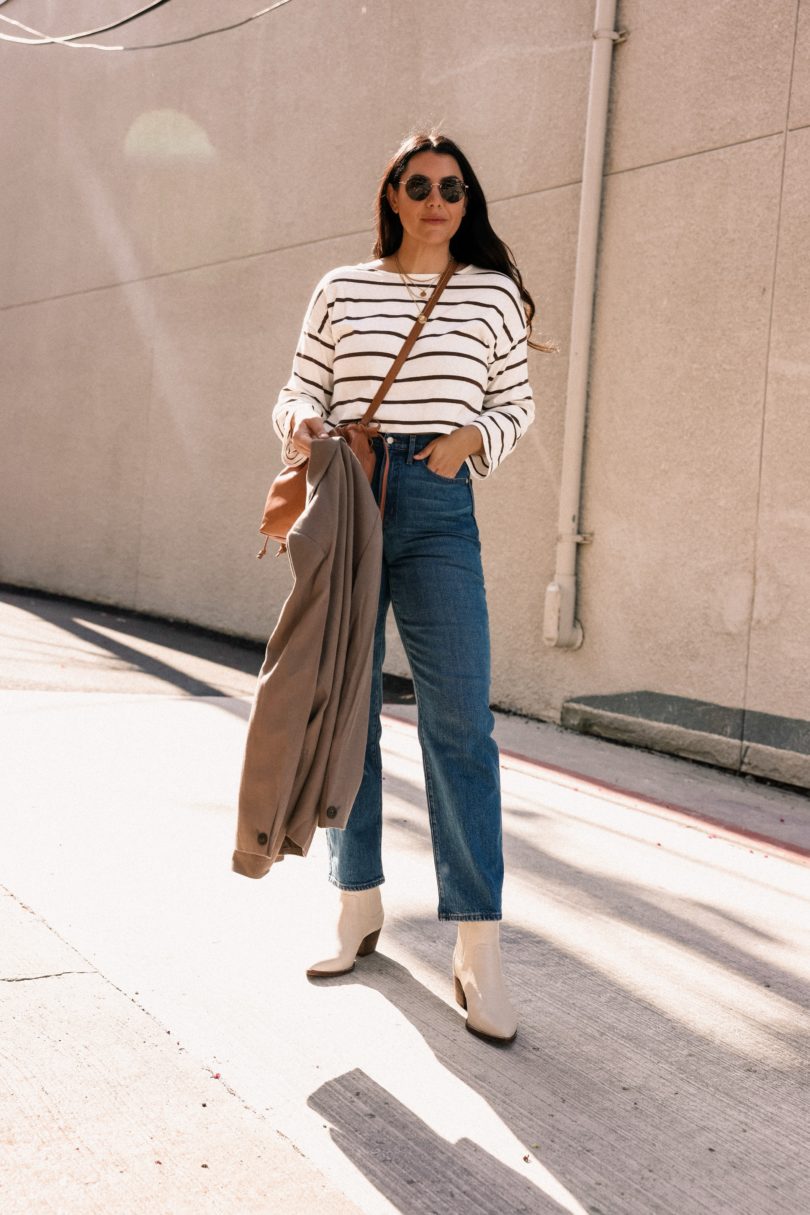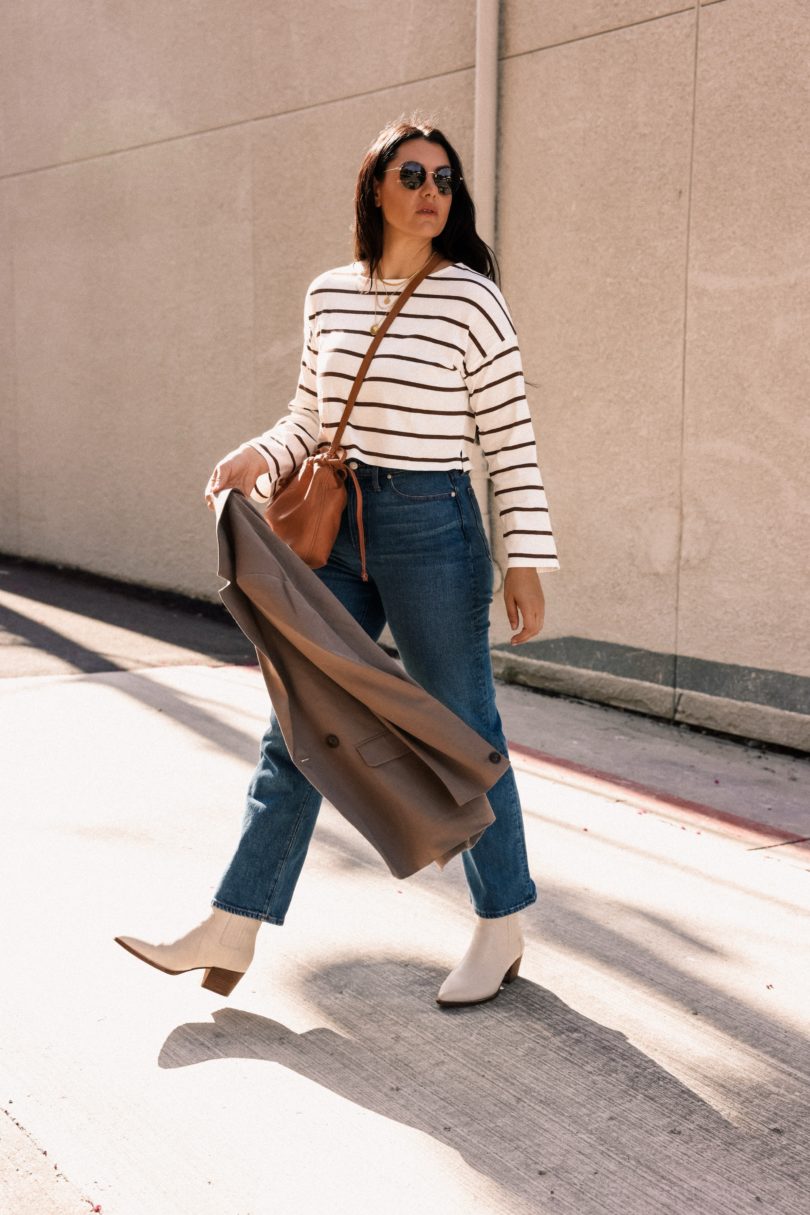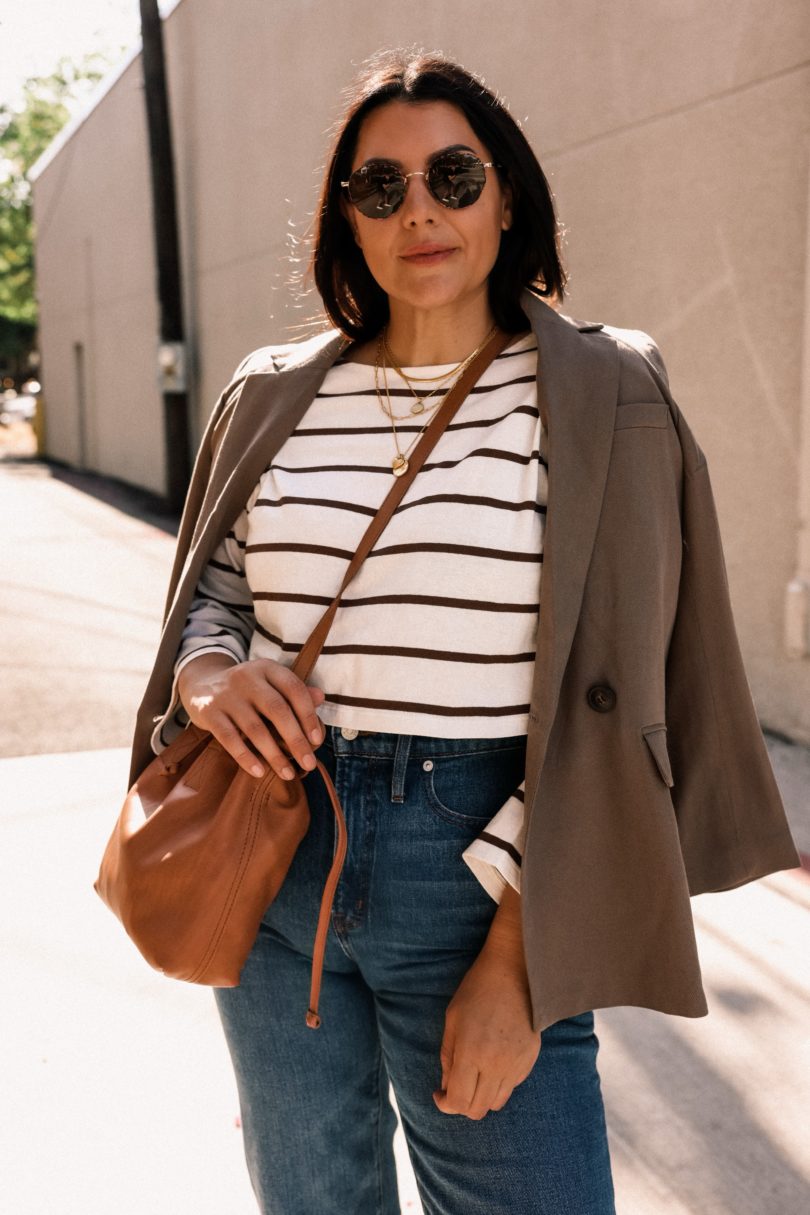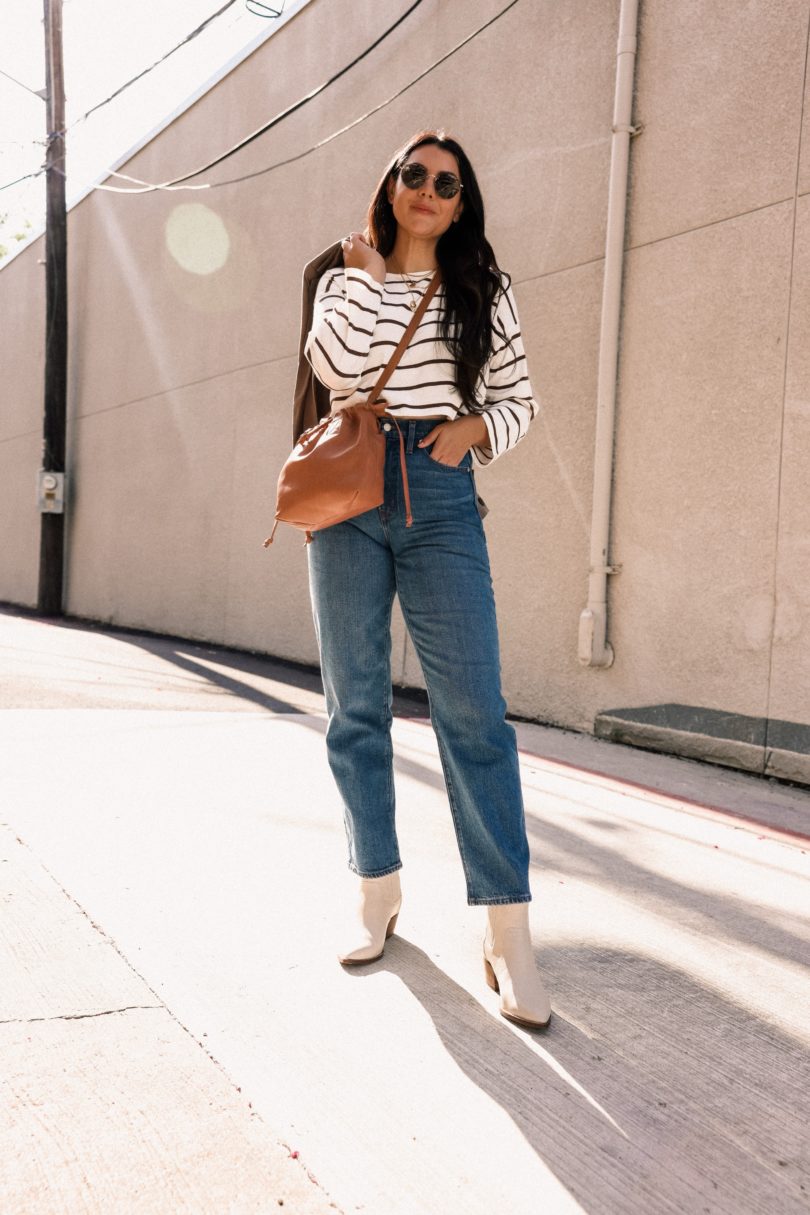 How do we feel about…90s jeans? I mean that's what these are, if we are being honest. I will say they fit much better than my 90s jeans from 1995, so that's good. I do like that we are keeping the high waist around — I love high waist so much and never want it to go. Low rise is not of me, not for me. This waist to hip ratio was not built for low rise jeans and that's on God.
If you do fancy this pair, this is from Madewell! I'm really trying to find and build my denim collection this fall and pare them down to a few core pairs. This one is definitely in the running. If you are thinking that I have a chart much like a basketball tournament sheet where I put which jeans move on to the next round, well I don't. I'm not that weird, guys.
I am in the 29 of the jeans, slightly snug at the hips / waist but overall TTS! Find them here!
Also say hello to these boots that you will be seeing from now until next spring. Until I change my mind, of course. 😉 Find them on sale here!
Since Madewell is having their pre-fall sale through tomorrow, I thought I'd round up some of my faves! Check them below.
Madewell Pre-Fall Sale



Use code FIRSTLOOK!