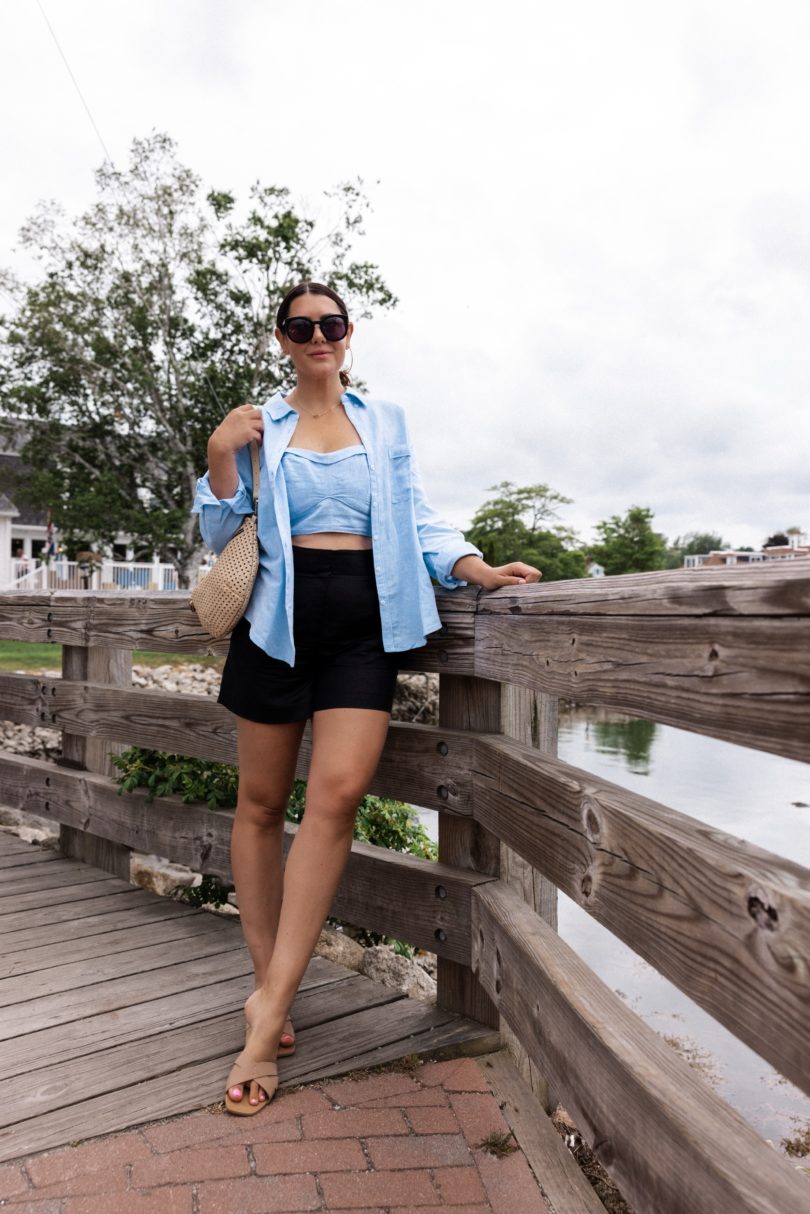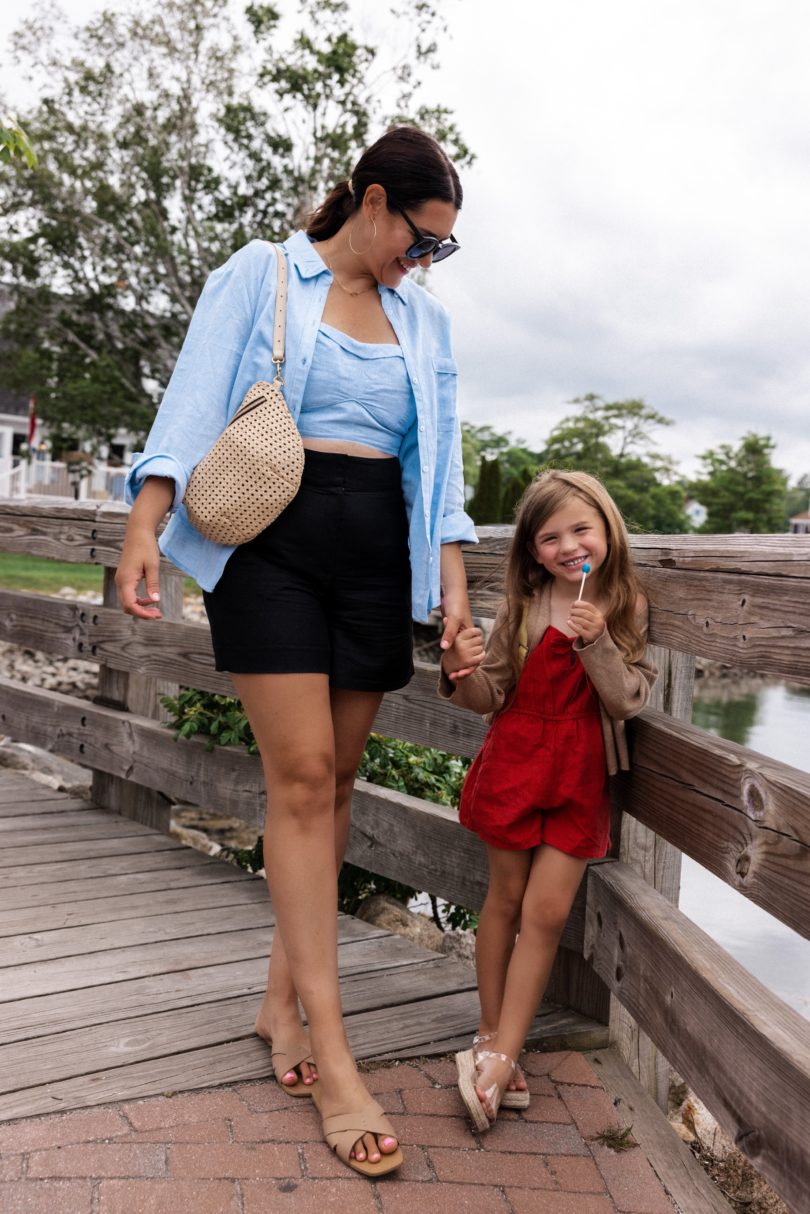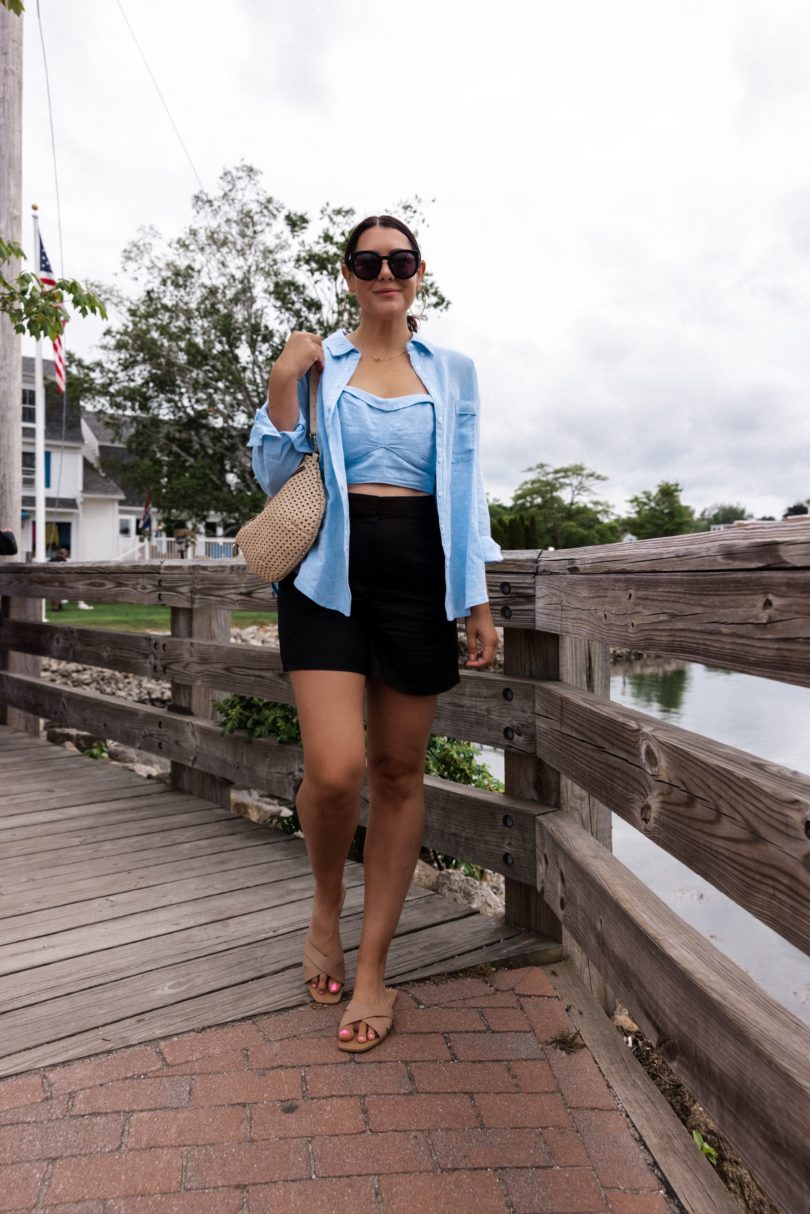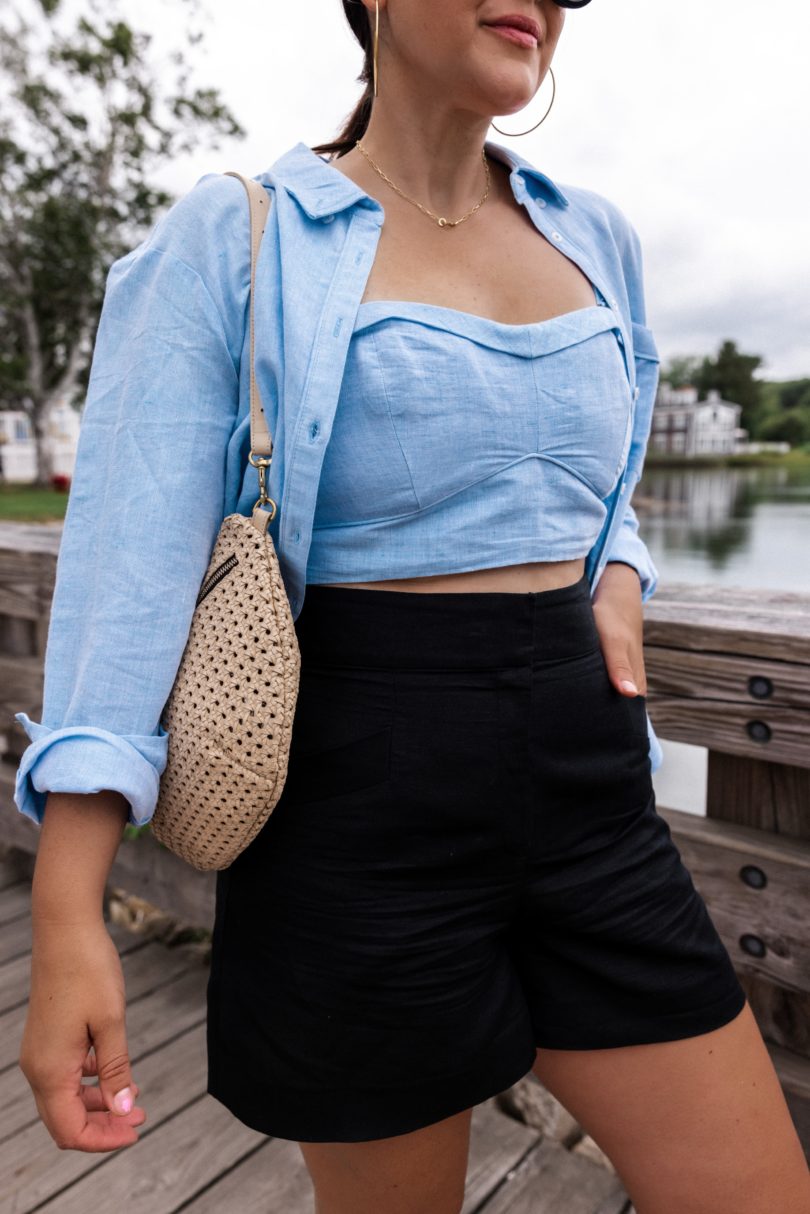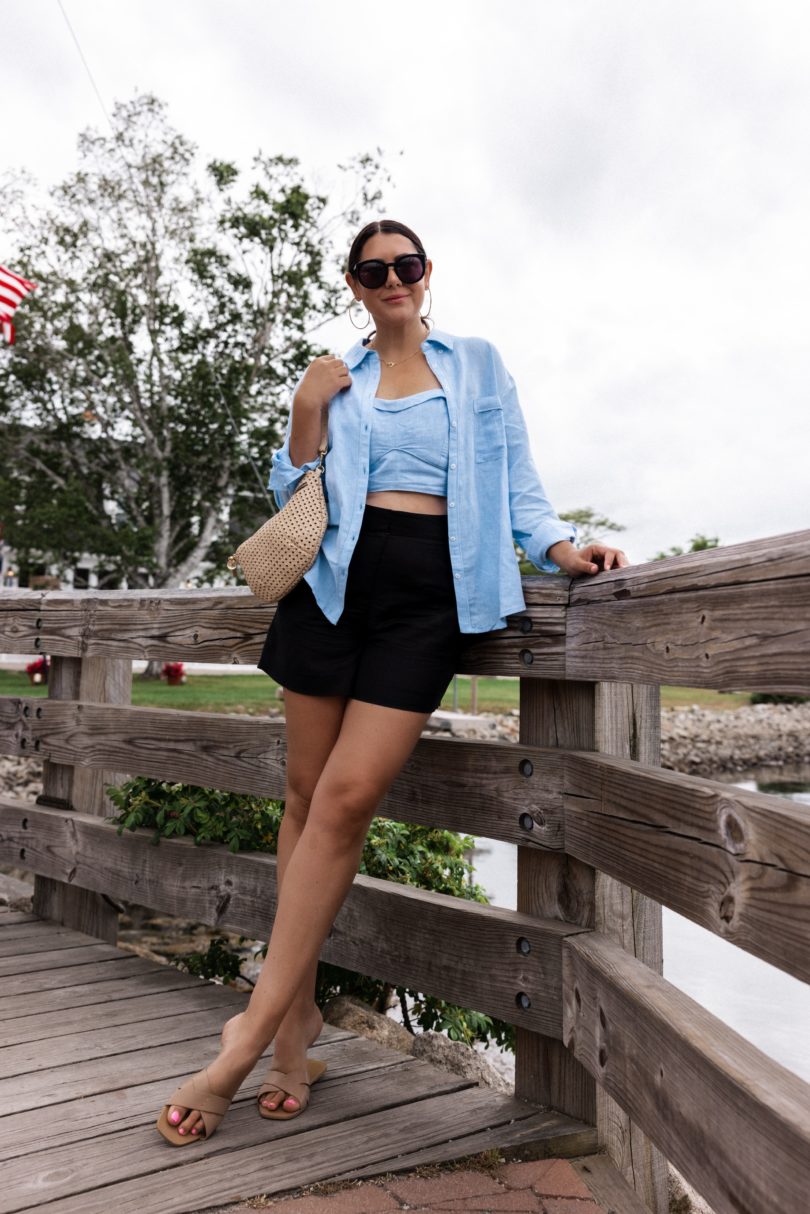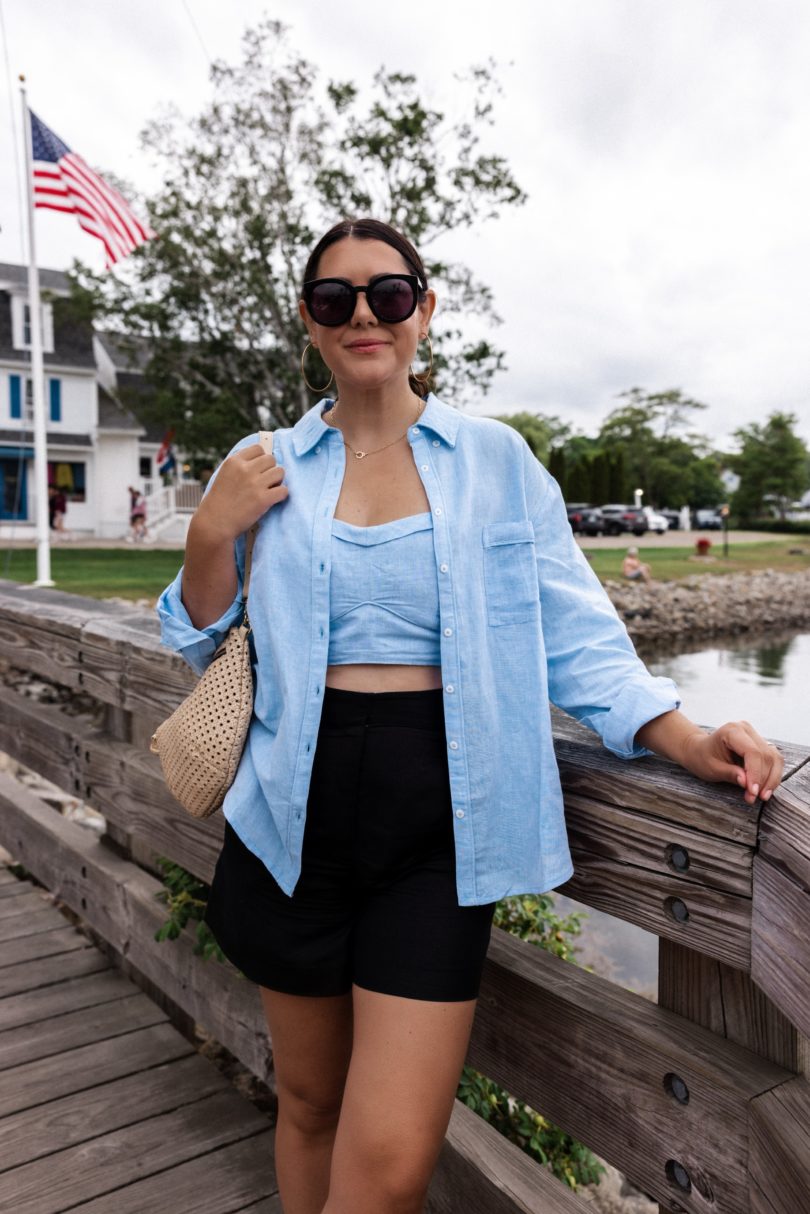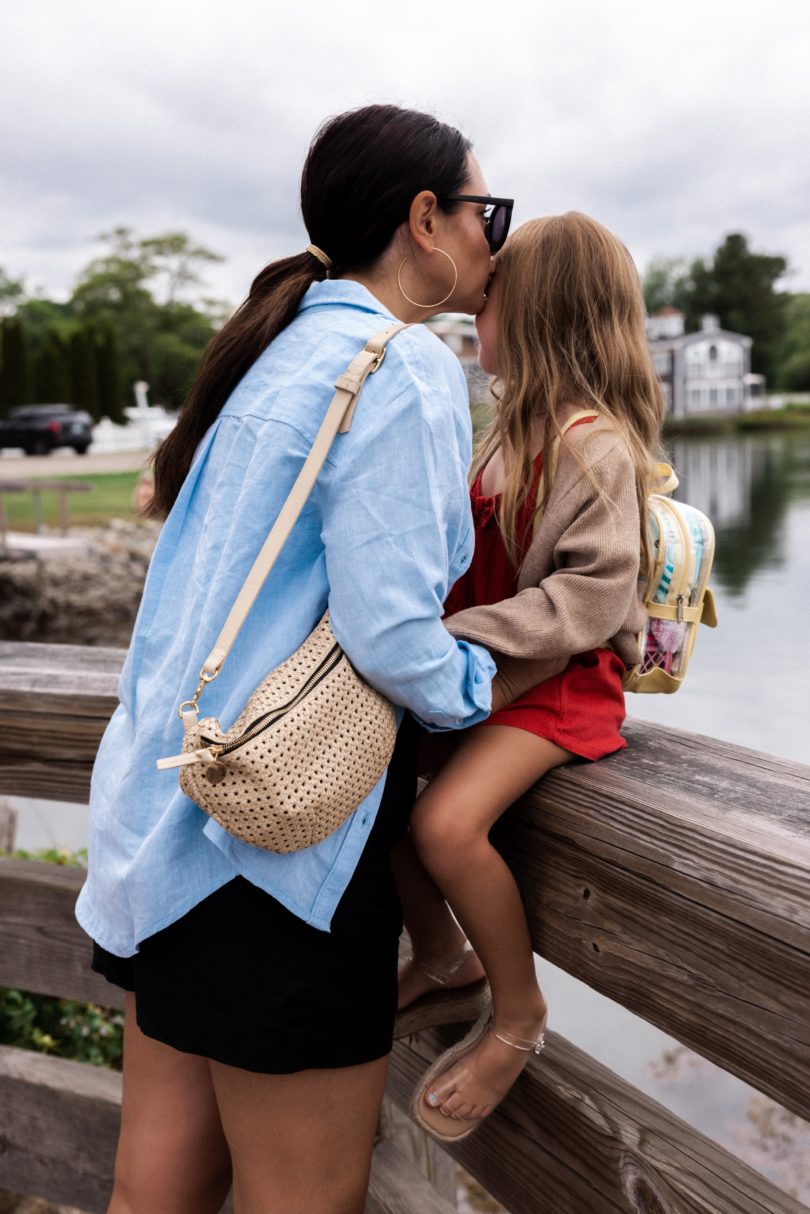 I'm missing the cooler days in Maine. In fact on this day in particular I was cold — I should have chosen pants for Gemma and I both. I think I was just so excited to not burn up the minute we walk out the door that shorts in cool weather felt right. This layered set was absolutely perfect in Maine because I could choose to wear it together or separated as the day warmed up. I feel like I'll get a lot of use out of this set closer to fall, when layers are more welcome here. But for Maine? It was perfect.
This set is from Anthro and the crop top is on sale now. The button down isn't but it's still a pretty good price for Anthro. It's a thicker poplin fabric and it really holds it's shape, so don't expect flimsy from this set. It's a really nice fabric and quality. I am in the large but I do not recommend sizing up — I shouldn't have but I already packed and wore it so I've made my bed and I will lie in it. (Lay in it? Correct me please, I'm too lazy to Google.) I would thrive in a medium but I'm choosing to survive in a large. Stay TTS if you decide on this set.
These are the Free People shorts from my capsule but in black. I am in the 8! TTS. Find them here. 
Oh and since sweet Gemma made an appearance we can talk about her outfit, too! She is in an Old Navy Romper  , a Zara cardigan (sold out) and Zara platforms. Yes I accidentally bought her platforms and didn't realize it. One day she was scootering down the street and Bryan noted the heels and in that moment watching my baby scooter on platforms, I realized what I had done. I bought my baby the shoes I wanted. But she loves them (naturally) and calls them her 'heels'. She's not wrong…but we've changed to different shoes for the scooter.
I've still got Maine content this week! But we've been home for a bit, I promised we only threatened to move there 😉