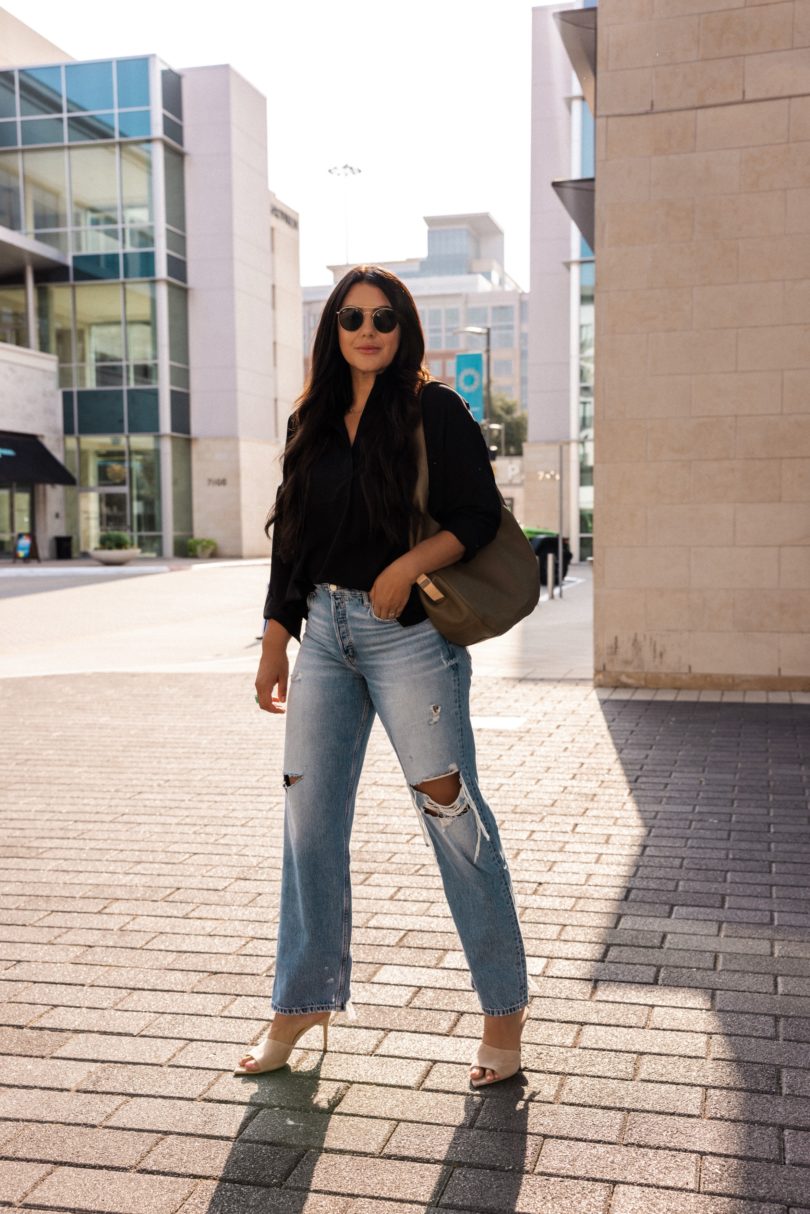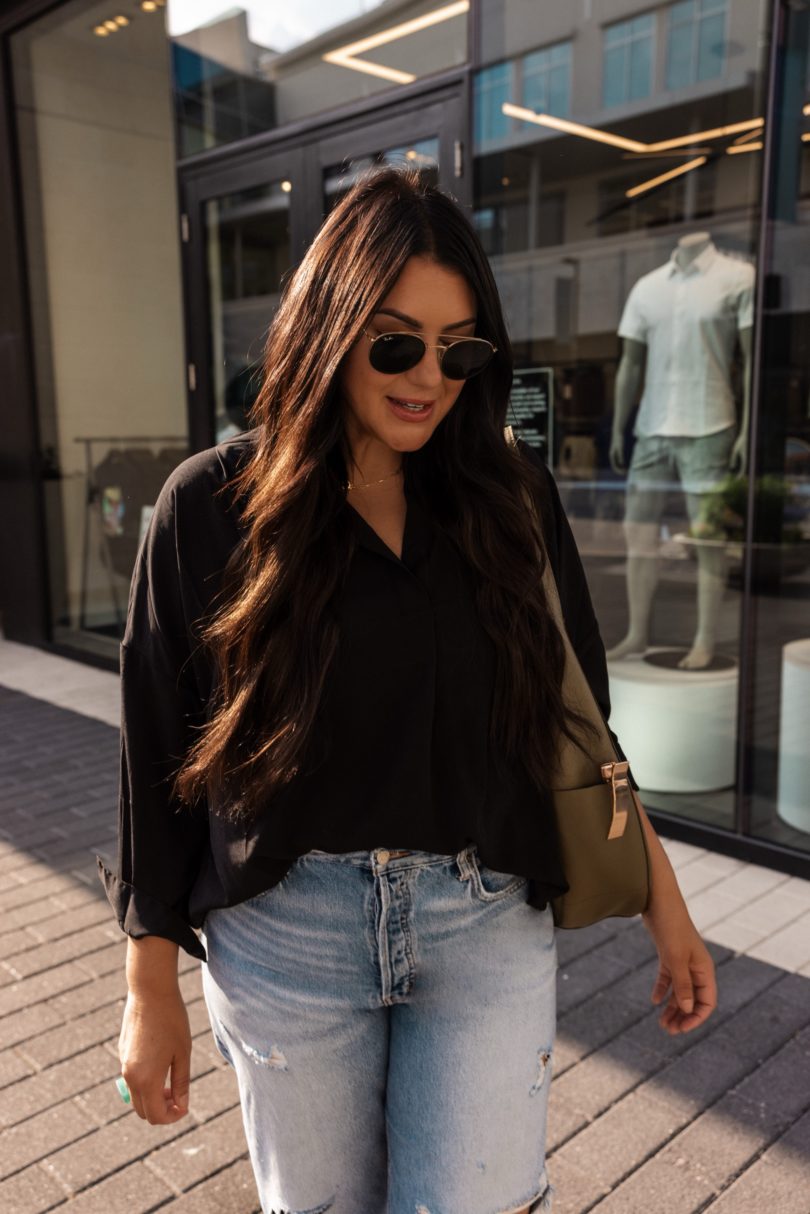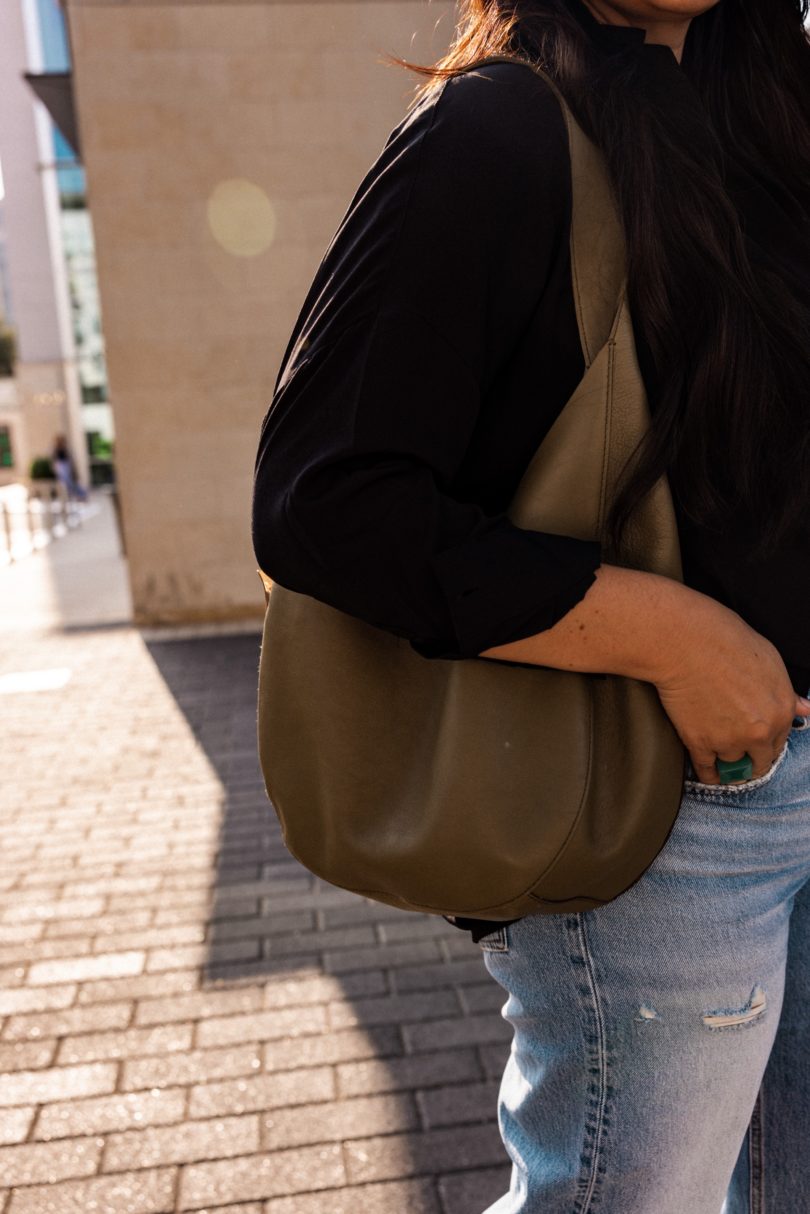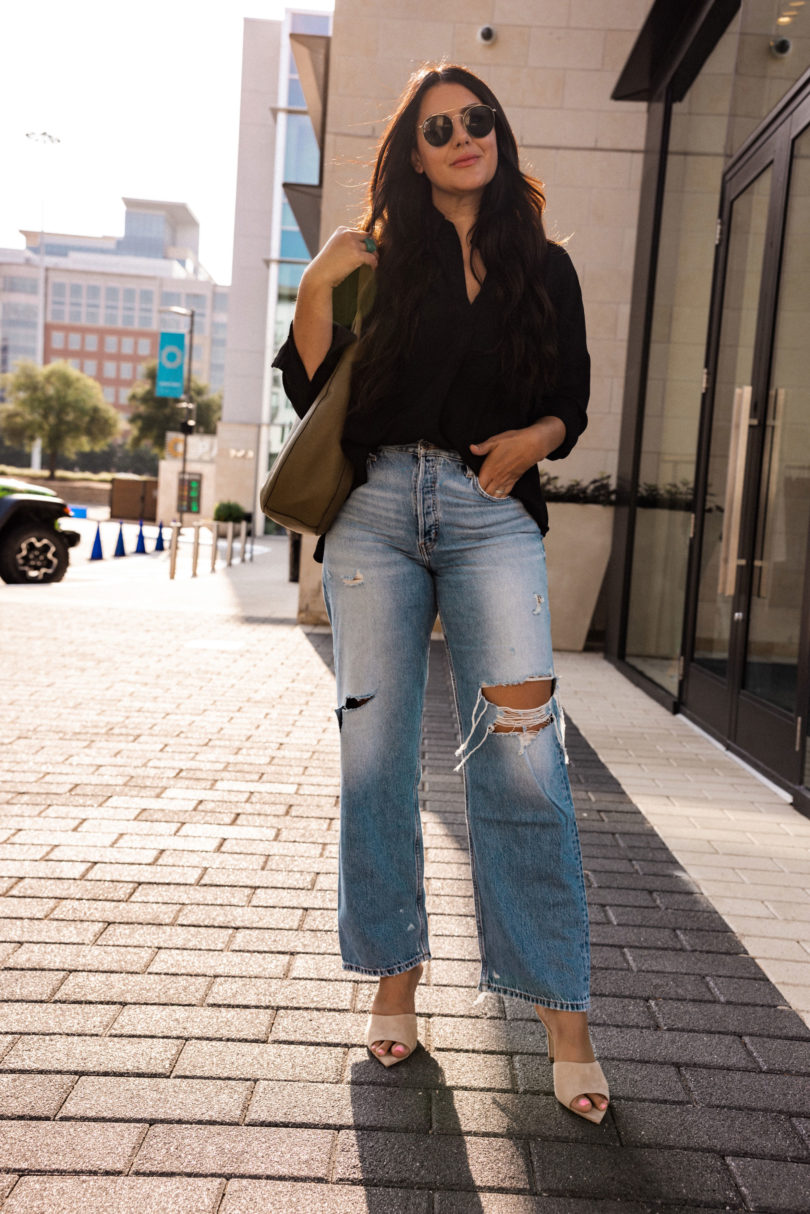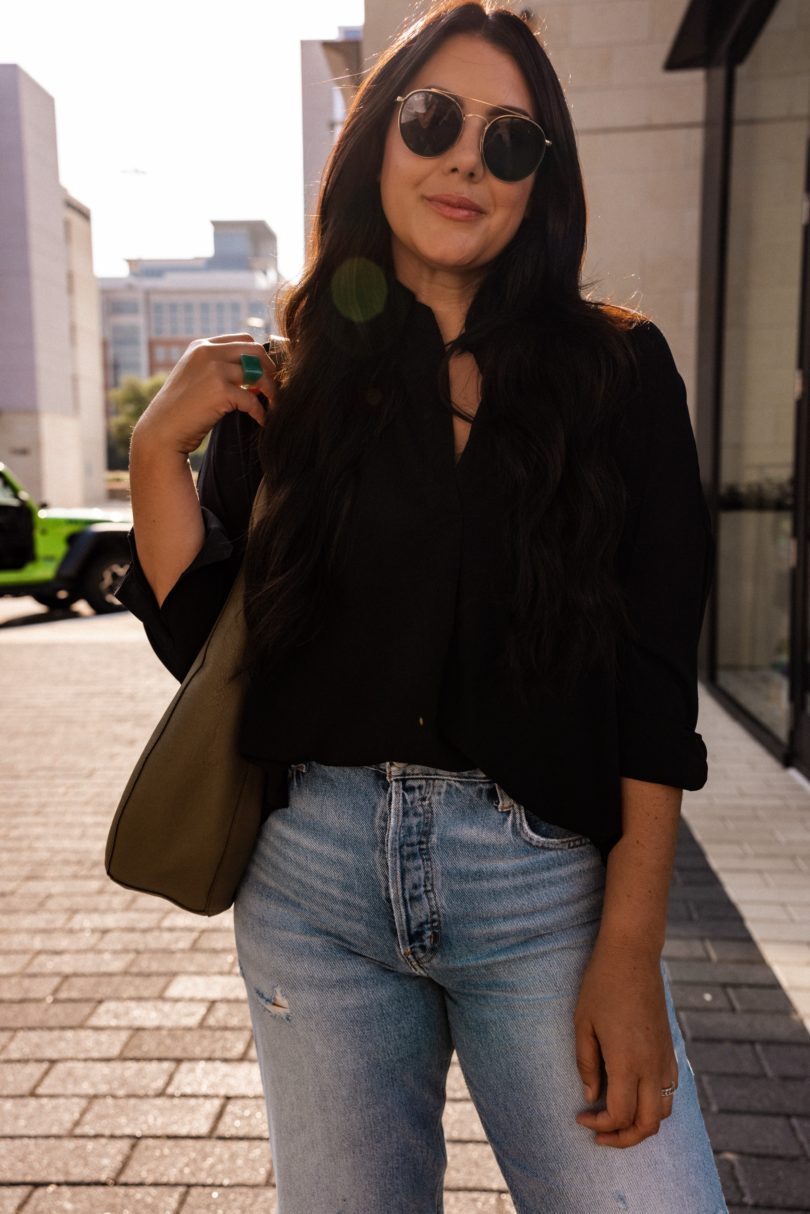 Honestly? People are sleeping on a lot of styles at the Nordstrom Anniversary Sale — or Annie as I affectionately refer to her. I know that the hyped up items are gone and a lot of the first items I tried on have sold out, but there are lots of items still on sale and I'm happy to find them and share them with you! Because tomorrow the sale goes public — not in an IPO way, just in an everyone can shop way.
Literally everything I'm wearing is on sale and in stock! Did you hear?! IN STOCK! I can not believe that people are sleeping on this top. It's my absolute favorite, I ended up ordering in the brown color way as well. It's loose, it's lightweight, it looks great untucked or tucked in. I am in the medium, fit is true to size! It's a loose fit, so keep that in mind if you find tops run big for you. Find this top in three neutral hues here!
I tucked it in today because these jeans (also on sale and highly recommended!) needed some shape. This is a true boyfriend fit jean and I am obsessed. It's actually quite hard to find jeans that fit truly relaxed for girls with some curve. These actually worked so they are my religion now. You can find these jeans under $125 here! I am in the 30 — perfect loose fit.
My purse is also in stock as are my heels! My purse is from Madewell via Nordstrom and I love this olive hue. It's an open shape but it does have a magnetic closure. I can put my laptop and iPad (they stick out but I can still carry it under my arm) and my typically purse items in this bag. It's a great deal for genuine leather! Madewell purses last and last. You can find it on sale here.