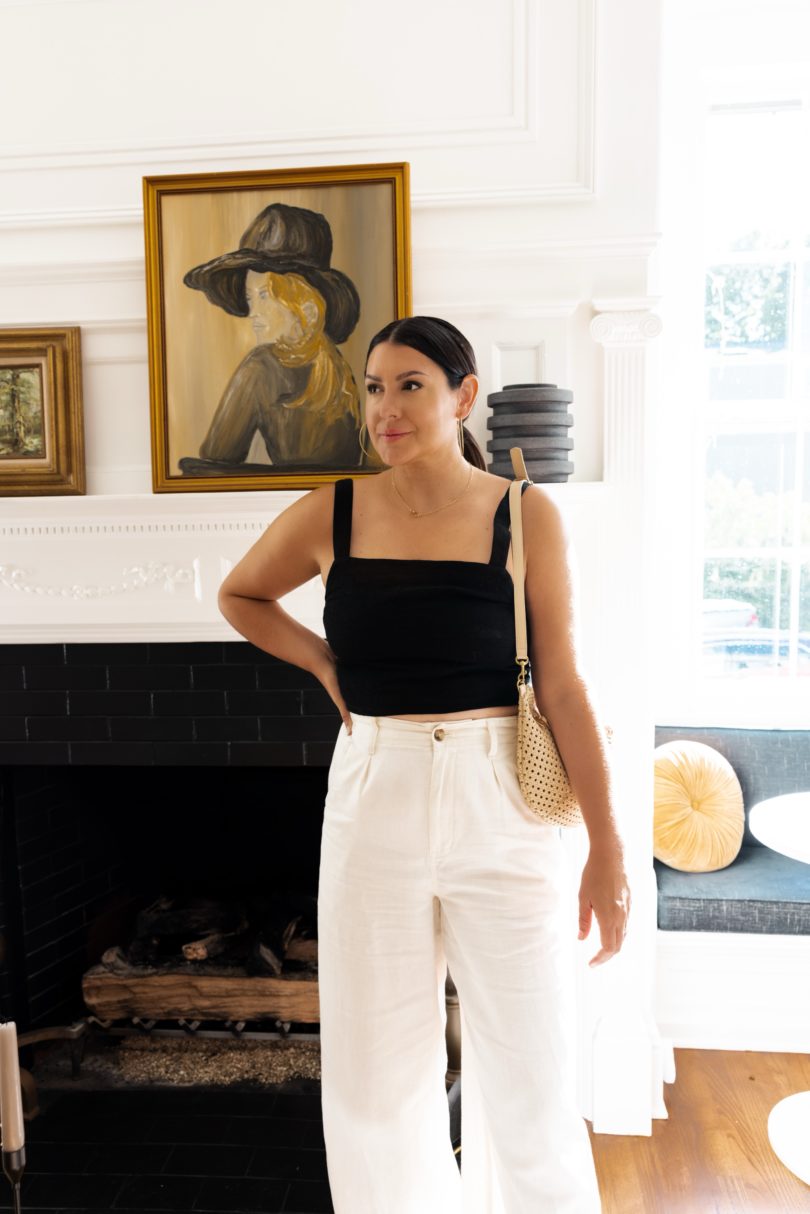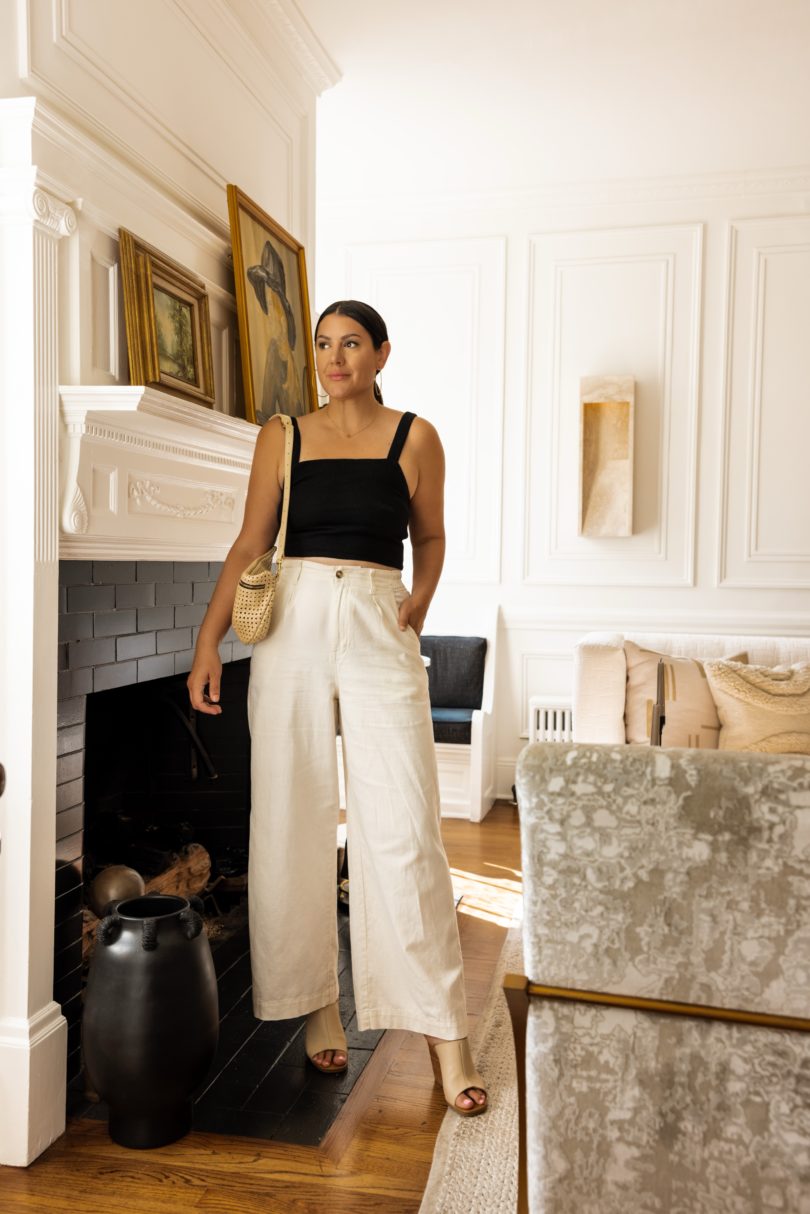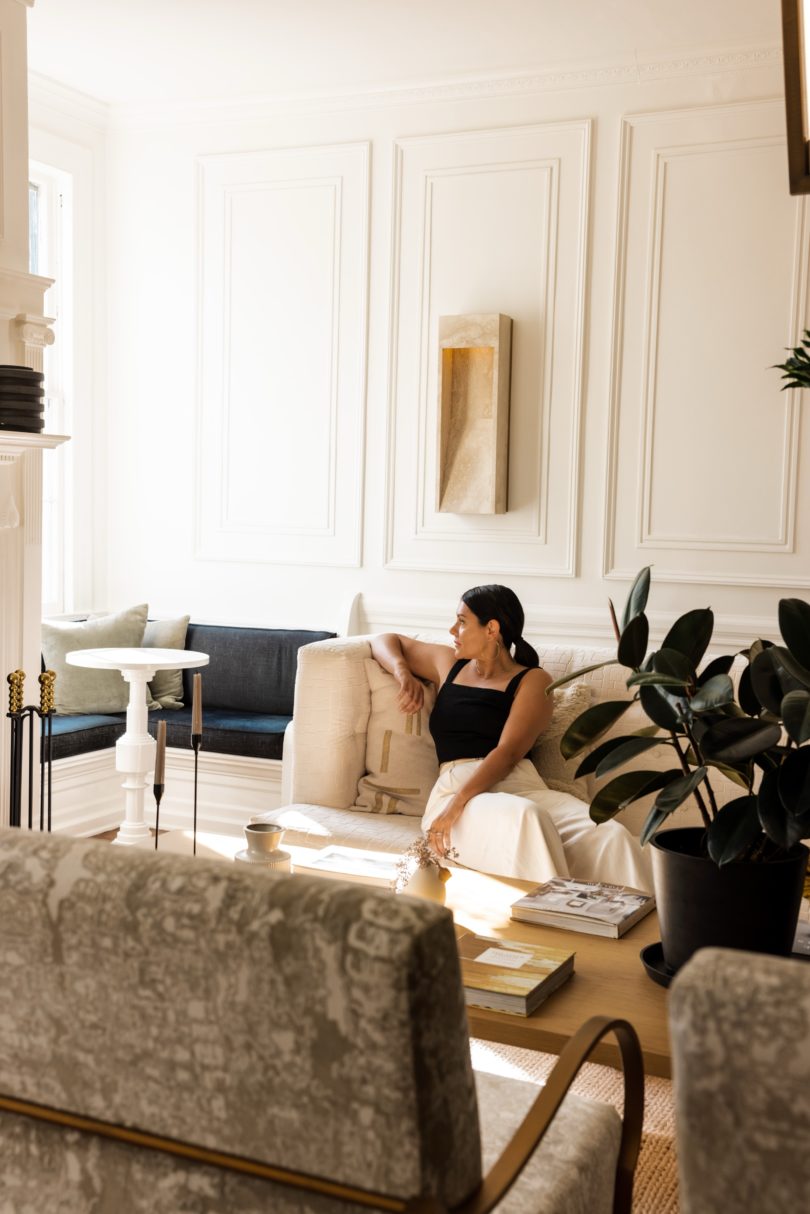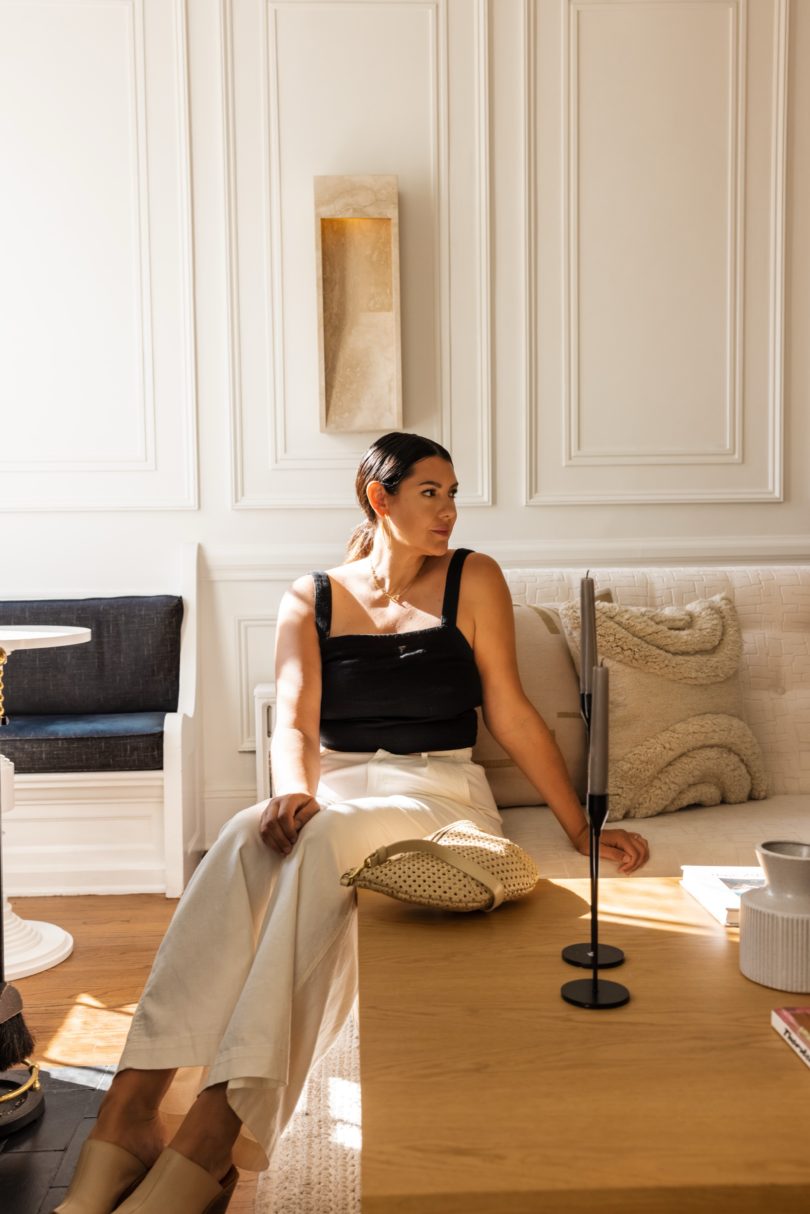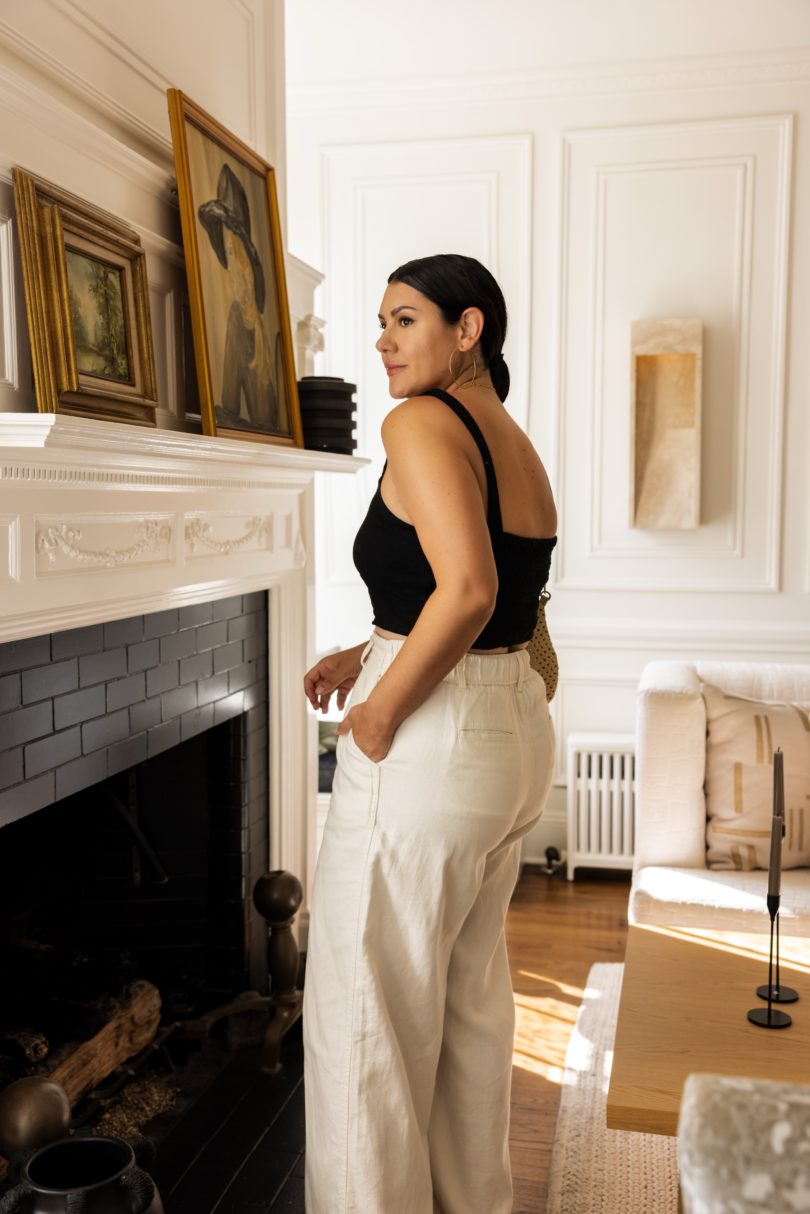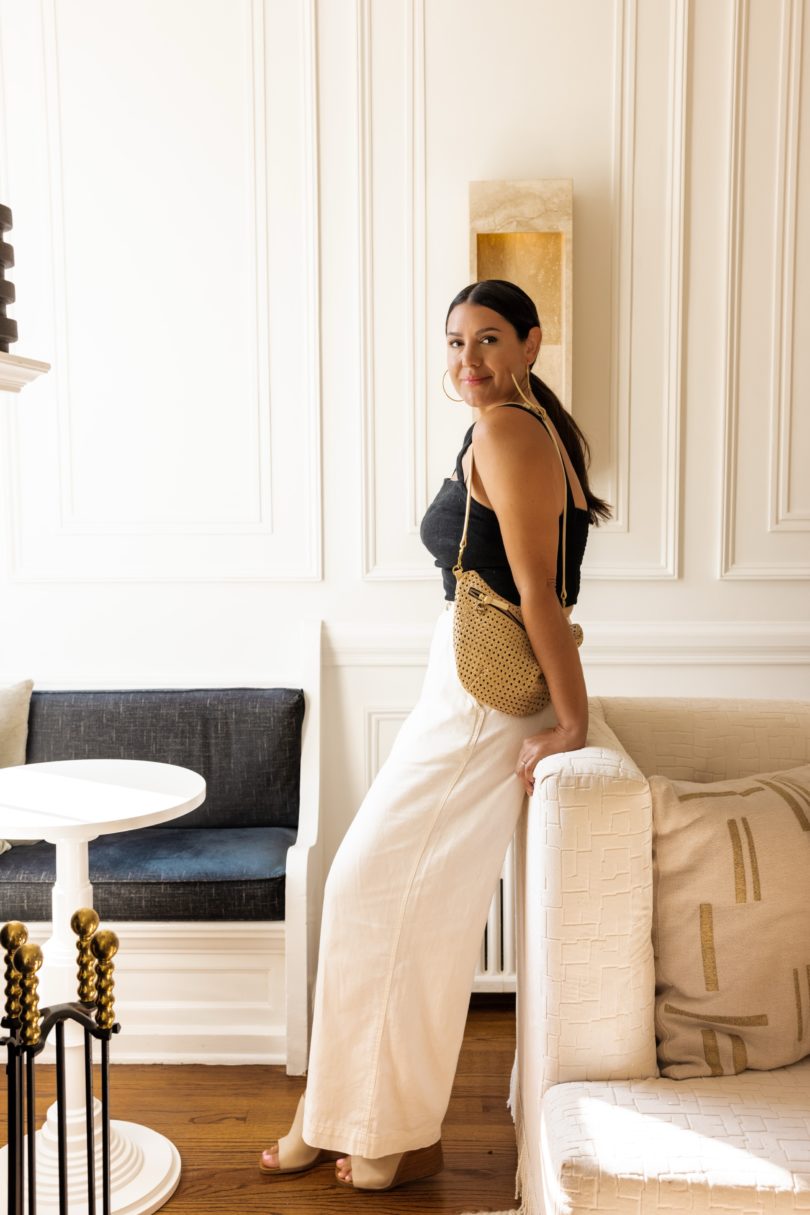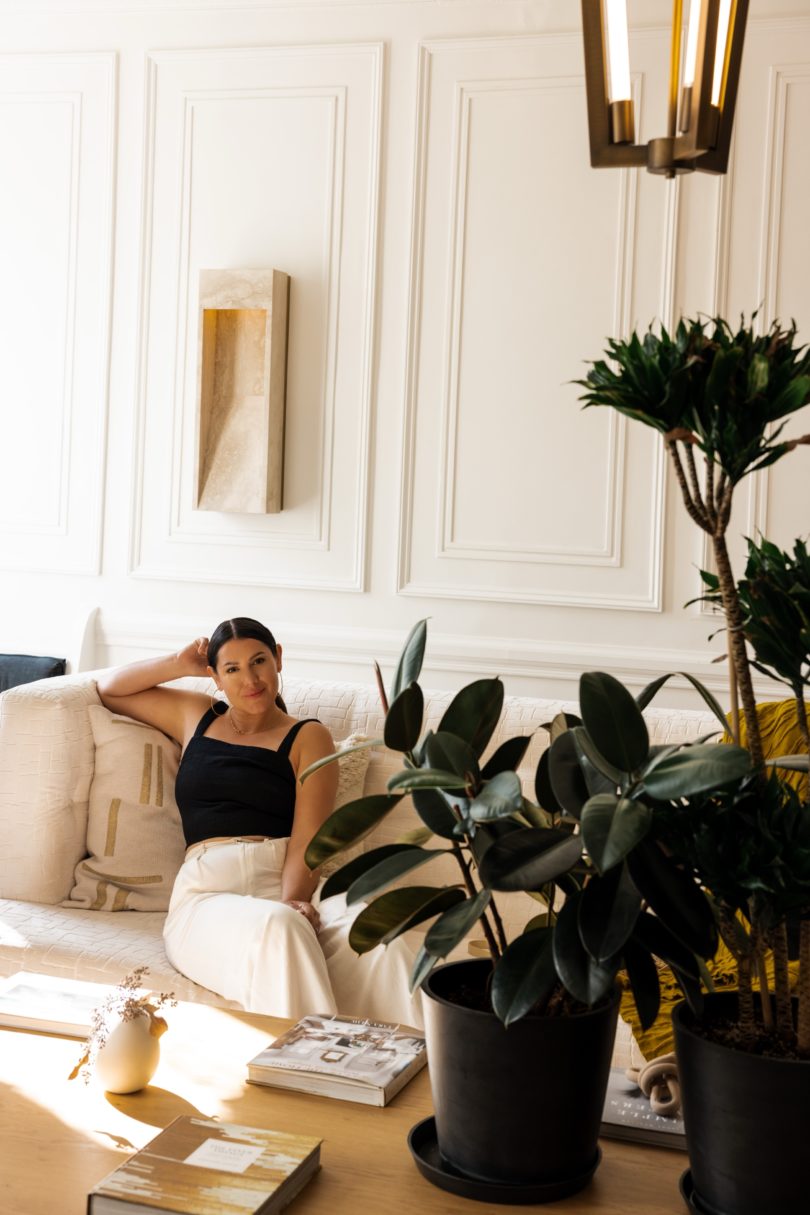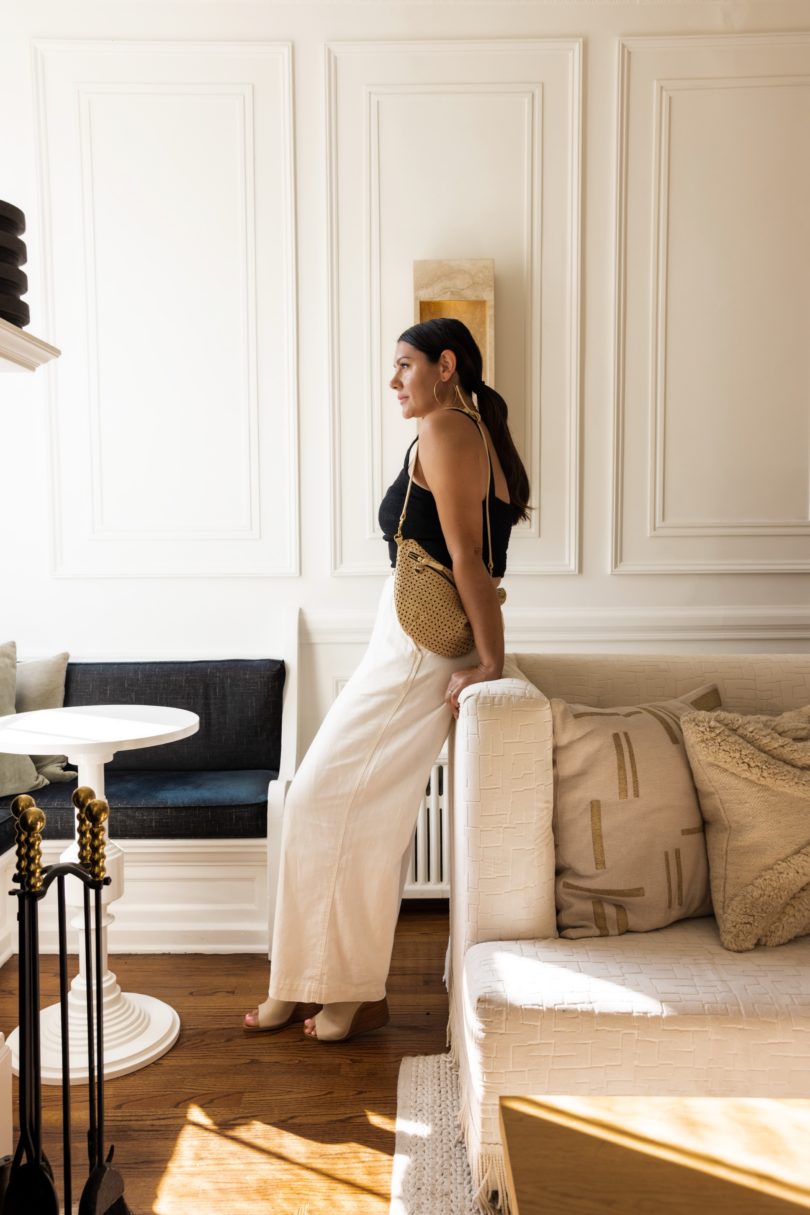 Before we get to our hotel details, I wanted to share my outfit details with you! My pants are on sale and have been a QUEEN in the remixing game this summer. (They are a part of my summer capsule, too!) I am in the 8, fit is generous I found. And they are on major sale!! Find them here. 
My top is a linen top from Madewell and honestly if you size up it's not that cropped. I bought it to be cropped but I sized up to a large and it's actually quite a generous large. It's linen, too which is lovely for summer. So don't size up unless you want it to be non-cropped but except it to be loose. You can find it also on sale here! 
Where We Stayed in Kennebunkport, Maine
While we were in Maine, I got lots of questions about where we stayed! We stayed at the Kennebunkport Captain's Collection hotel and it was magical. It's a neighborhood block of homes from the 1800s — yes homes from sea captains — that they've turned into essentially a very modern bed and breakfast. Unfortunately I didn't think about it until right now that we should have taken more photos of the space! But I'll link the hotel here and you can get a better feel for what they offer. Here we took photos in their living room area that is off of the kitchen where they have a small breakfast, snacks throughout the day and the best chocolate chip cookies ever in the evening. Gemma gave them a solid 10 out of 10, every single night. If they added a wine happy hour, I would have never left. (I can see why they maybe hold off on offer free wine. It's people like me who overstay their welcome, I get it.)
I don't even know how I found this place. I truly have wildly good luck when booking hotels. I hope I don't upset the cosmic balance of my good hotel karma by mentioning that; I don't know how things like that work. It had been a few years since we had been to Maine and I wasn't quite sure where to stay. I did a few quick searches on travel sites and found the Kennebunkport Captain's Collection and it looked gorgeous so I booked it. (And yes I DO read a book based on the cover and I DO buy wine based on the label.) I call this *aesthetic roulette* where I take a chance based on an internet photo. We could have easily been catfished by this place but instead it was better than any photos could show. The bed was so comfortable, the house was big and it felt like we had it to ourself with so many places to sit inside, outside, a garden. After dinner, we would sit outside in their outside garden where they have couches set up and we would enjoy a bottle of wine we bought at a local shop and enjoy the cool evenings. I highly recommend this hotel, it's a beautiful, well-done space.
I promise next time I'll take photos of the interiors. Note to self. 😉
_________________
This post isn't sponsored I just loved the place and thought I'd share! 🙂