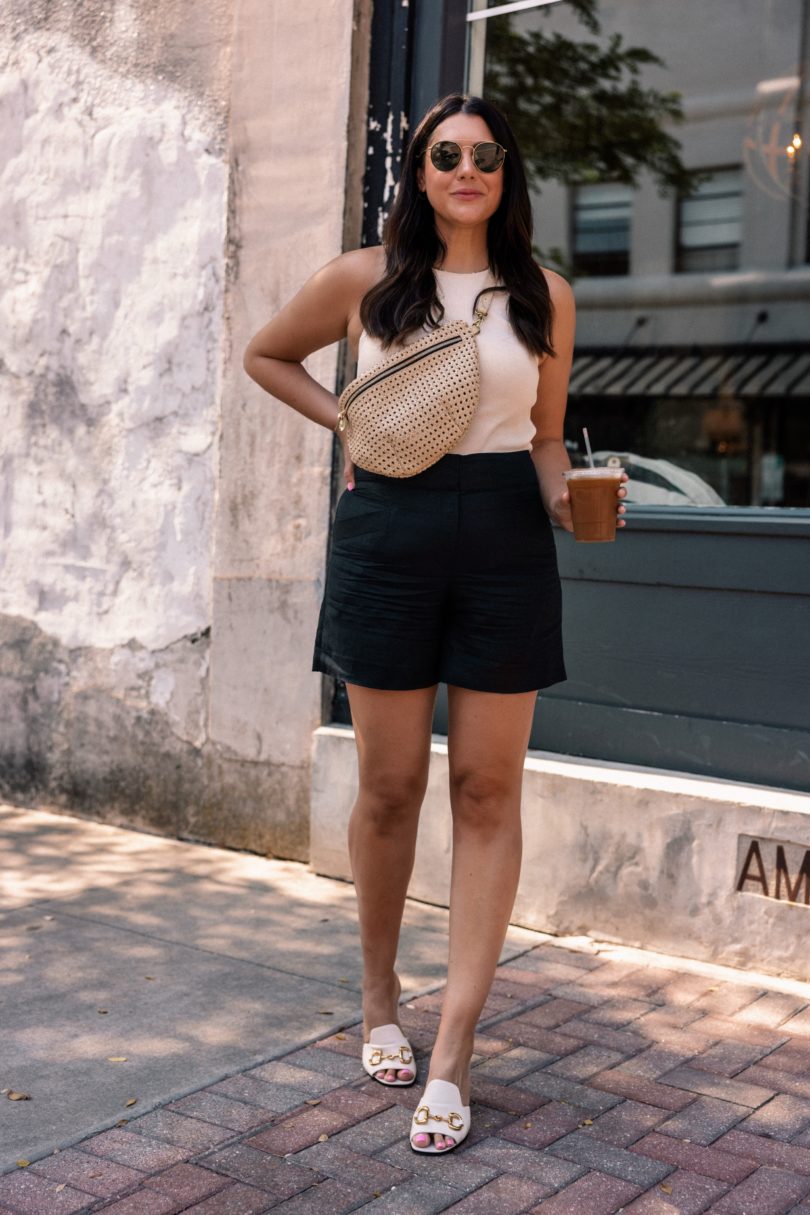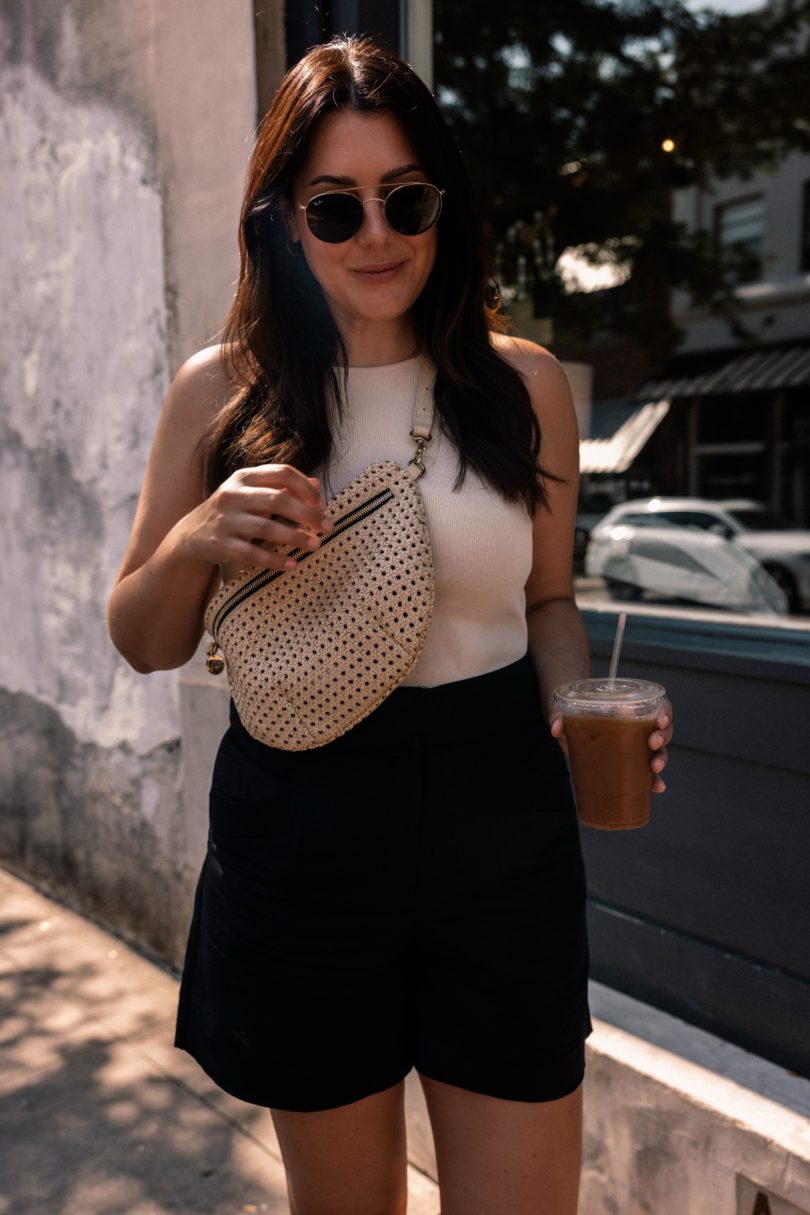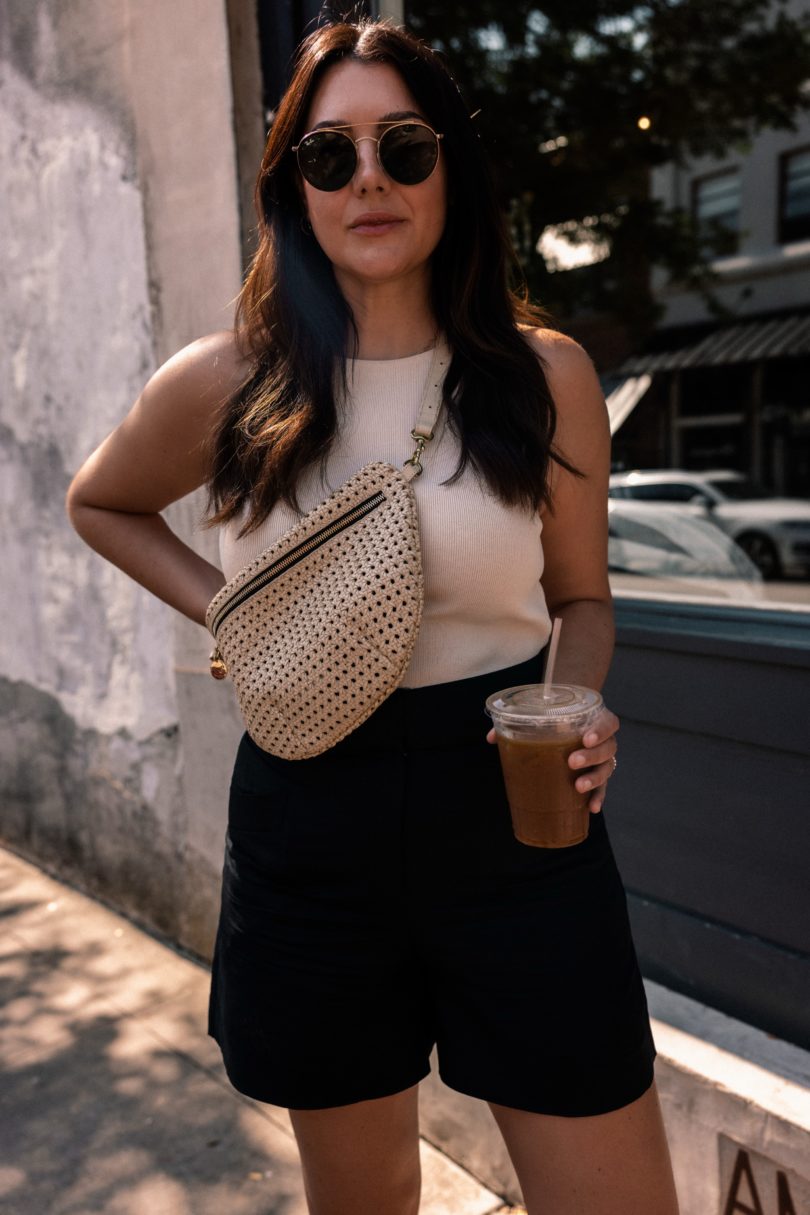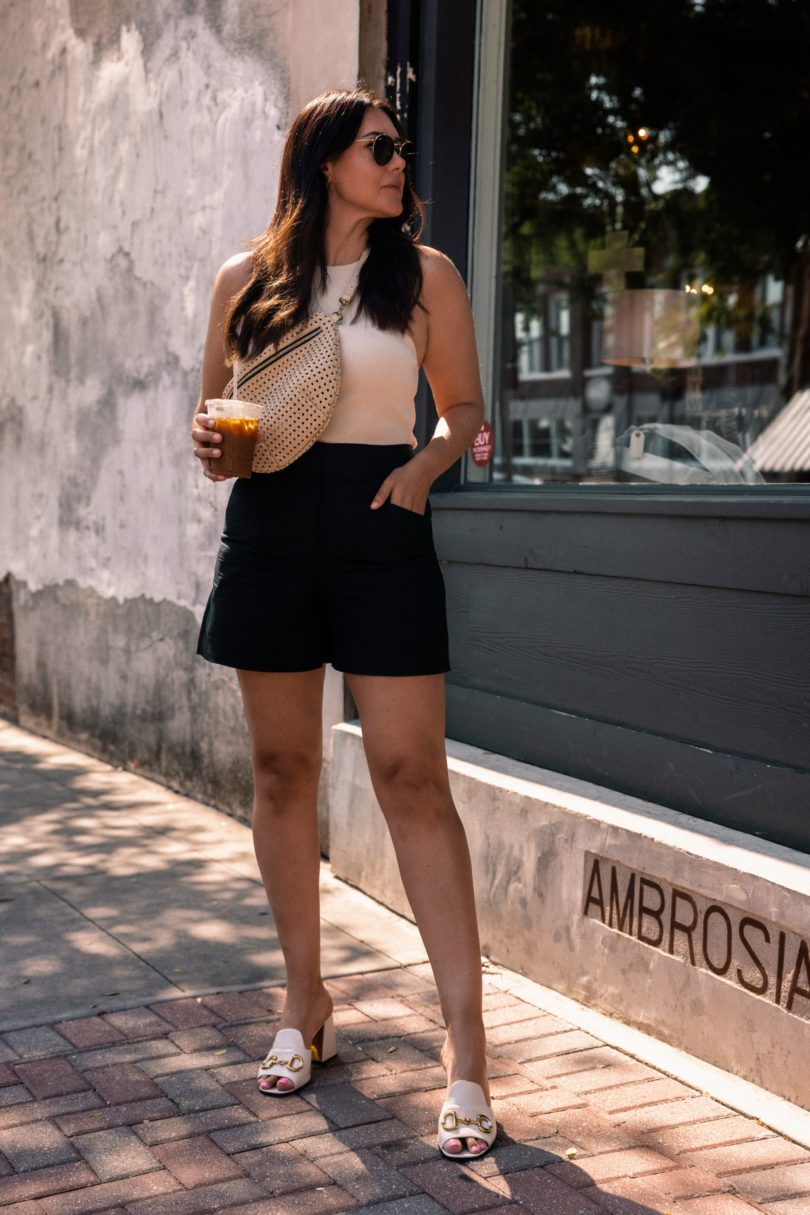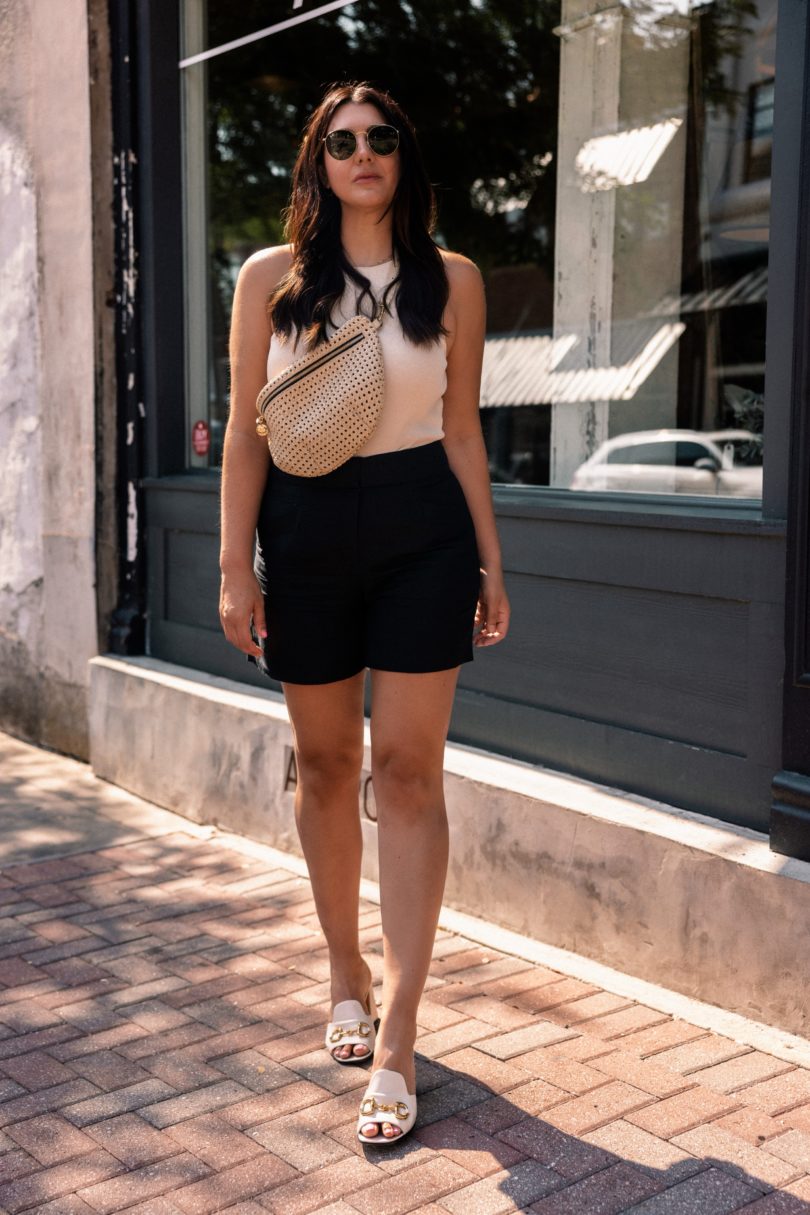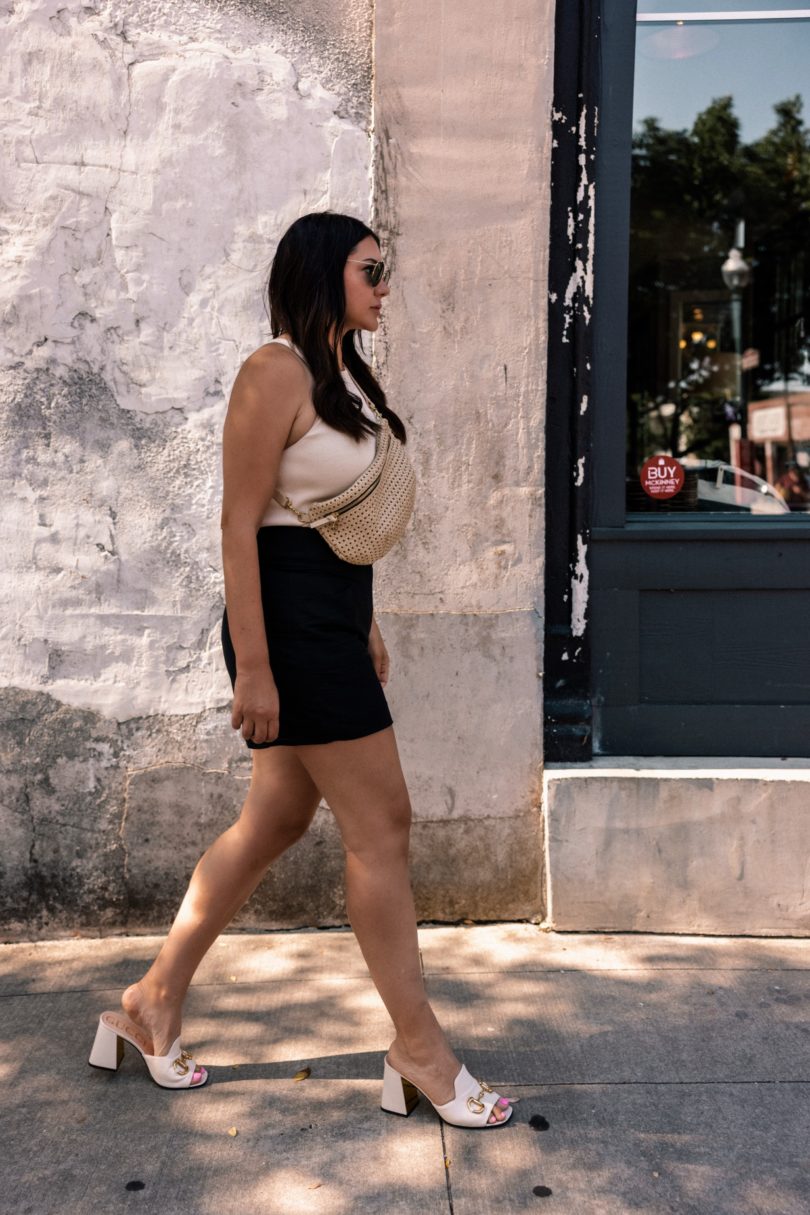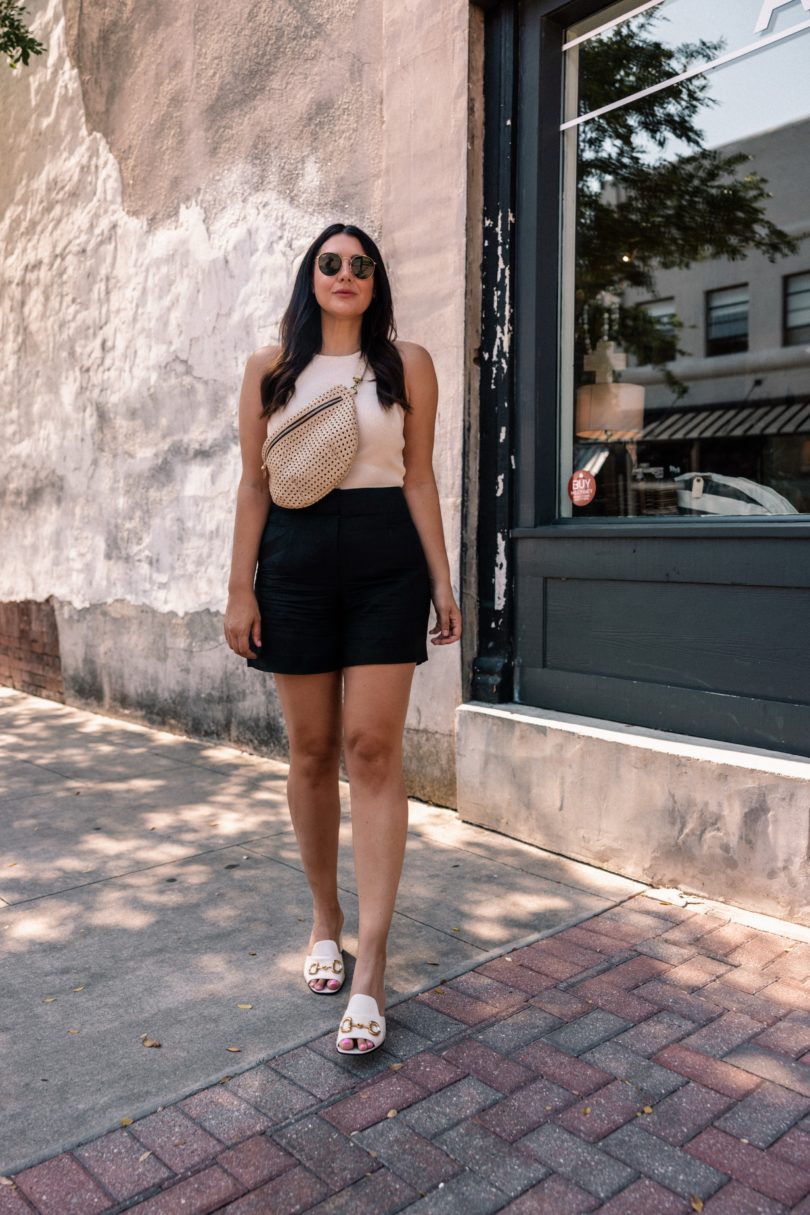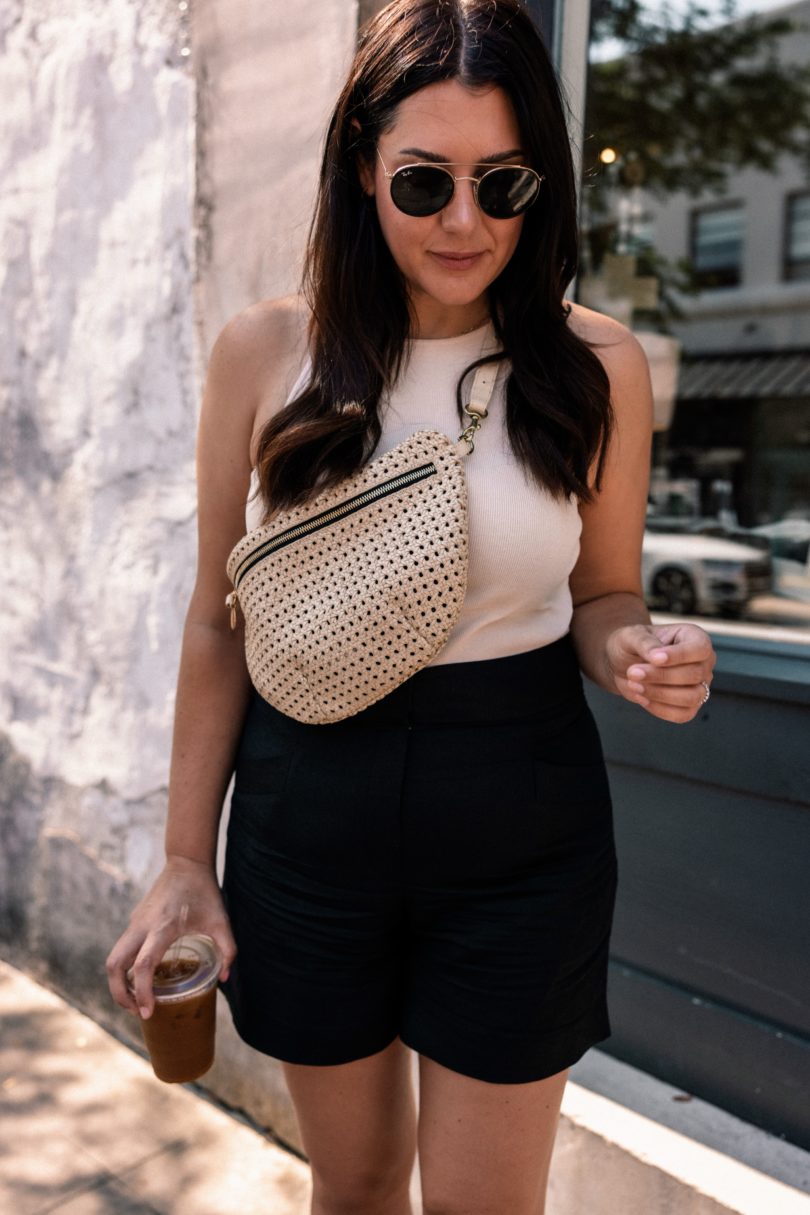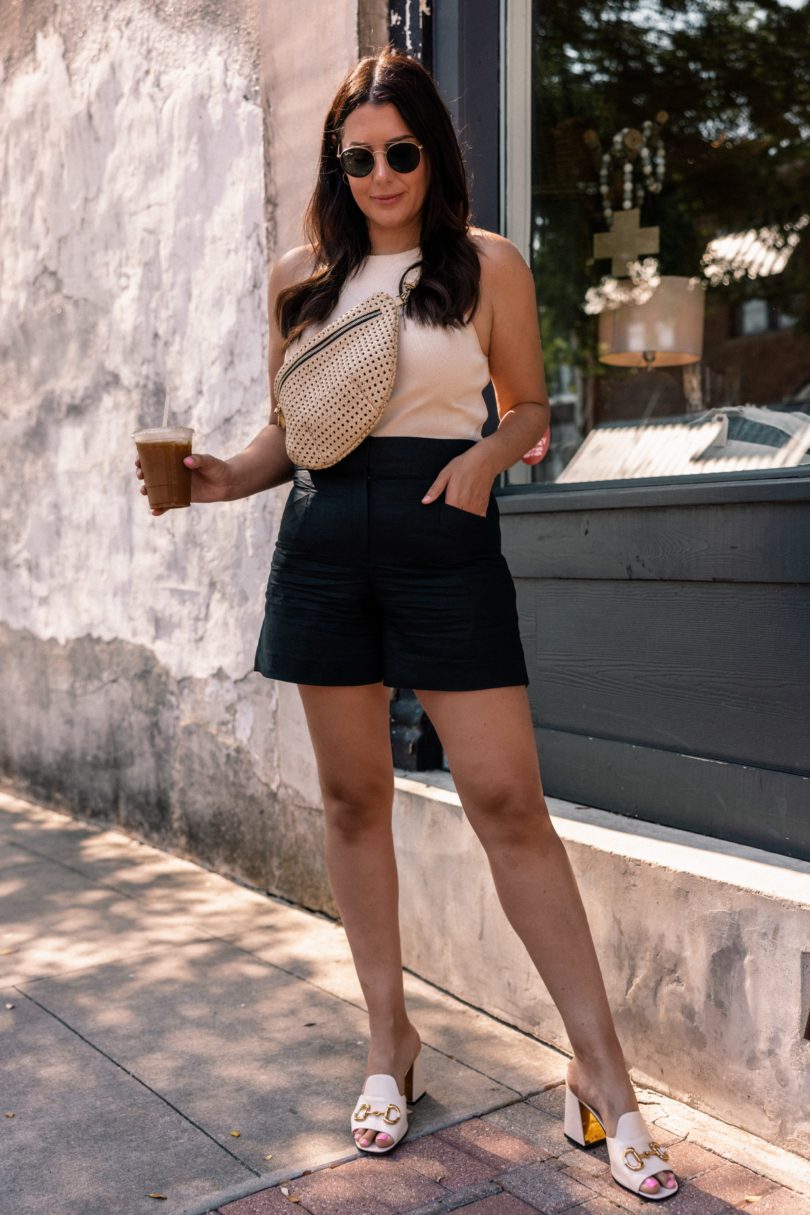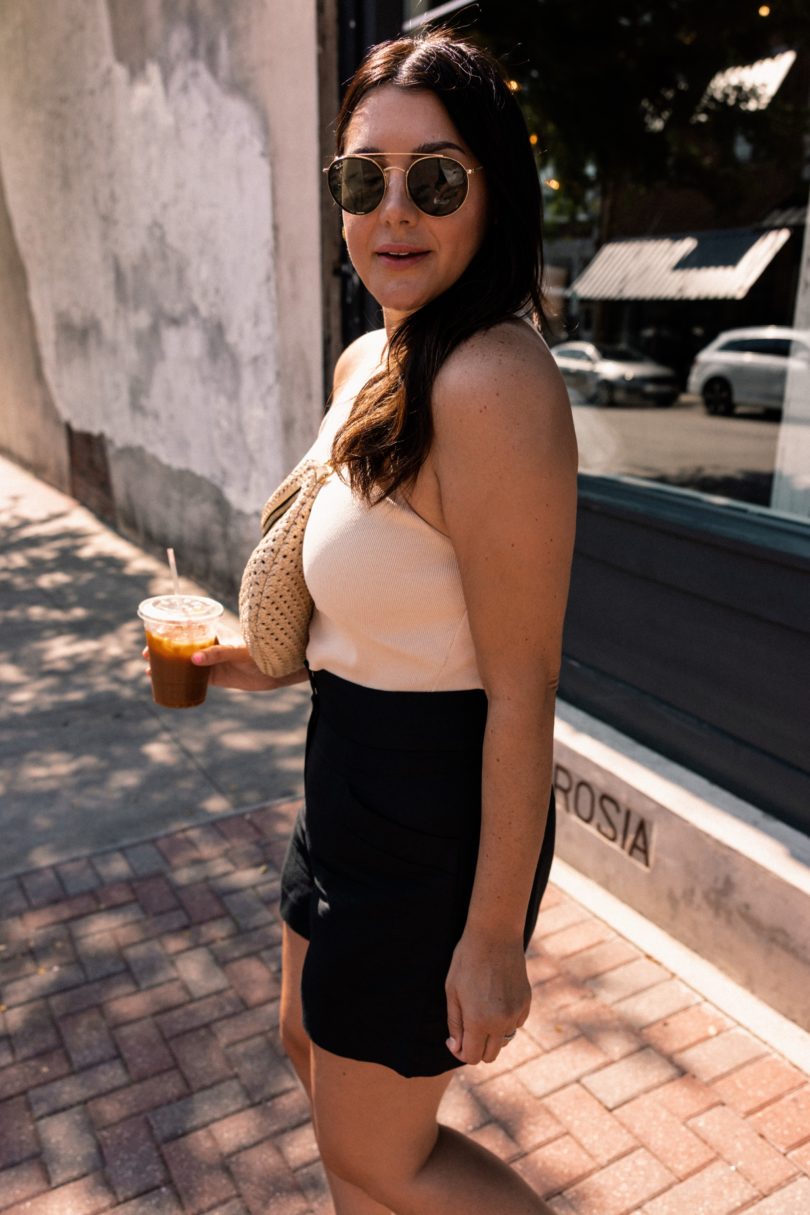 In all of my brights this summer, I still love neutrals. I think that after 2020/2021 I just need a little color but don't you worry neutrals are high on my list, especially in the summer. I have loved these shorts so much that I ended up buying them in black too. (I first wore them in my capsule in the linen color here!) For me at least when I find a pair of shorts that fit well and the colors are black and linen, it's good for me to get both. They quickly become a basic in my closet and something I can reach for each week. So like for example this outfit is technically just a tank and shorts but the pieces are elevated so it looks timeless and chic. Two words you might not put together if you heard me open my mouth. *insert melting face emoji*
This tank is from J.Crew and is cassshhhhmeeerrreee. I hope you said that with a transatlantic accent in a snooty tone because it is the only way I say, type and hear that word. I sized up but I'm not sure if I should have? I think I'm somewhere in between the medium and large but I didn't want to chance it on the length so I stayed with the large. I would say it is supposed to be more fitted, so don't size up unless you are really long torso'd and have big boobs. And in that case I'd like to invite you to join my support group for ladies whose tops don't fit right. We are looking for a treasurer.
Overall though this top is a really nice basic for summer — an elevated basic. It is structured but it's light weight. It's a FIND. It's can layer later too, under blazers. It's a really pretty piece if you need something for the office, too. Find it here. 
These are the Free People High Waist shorts and they really got this fit just right. Trouser shorts like this are hard to find that fit right and the fabric isn't too stiff. These are a softer cotton/linen so they breathe and move with you. Recommend for sure. I am in the 8, fit is surprisingly true to size for FP! Find them in both colors here.