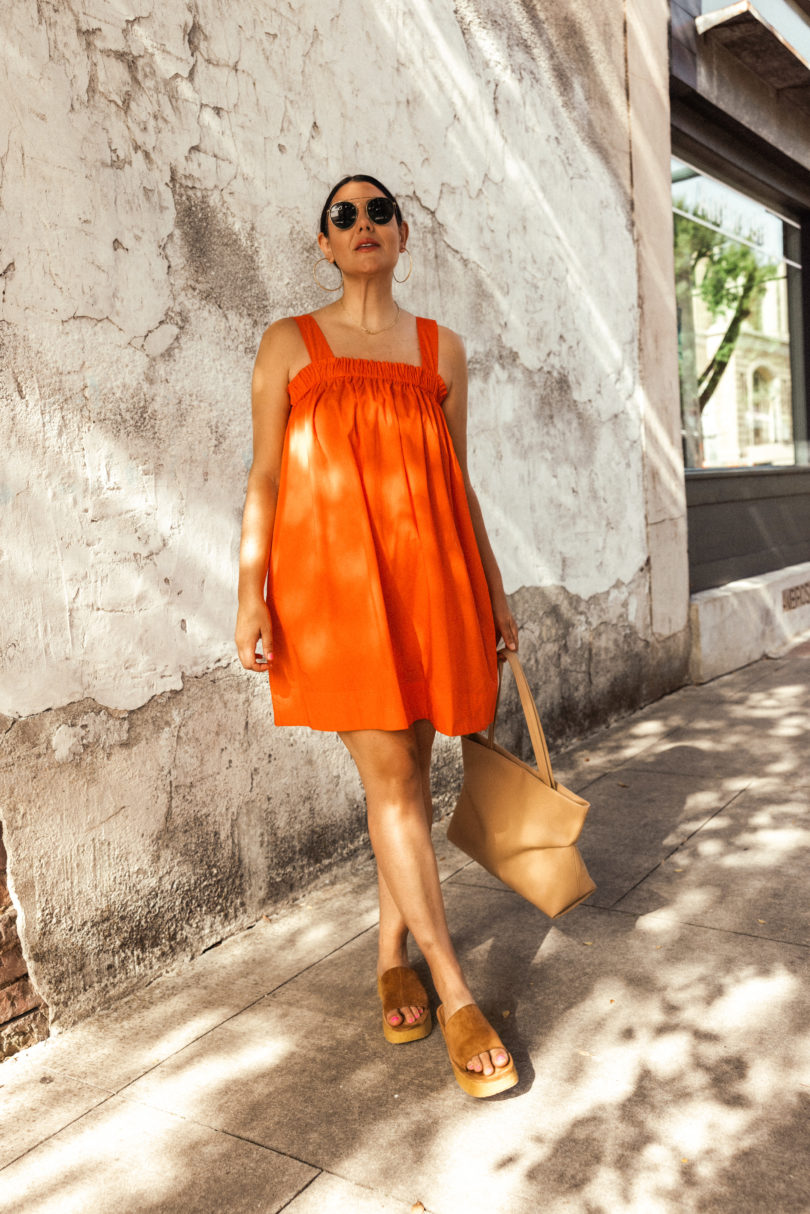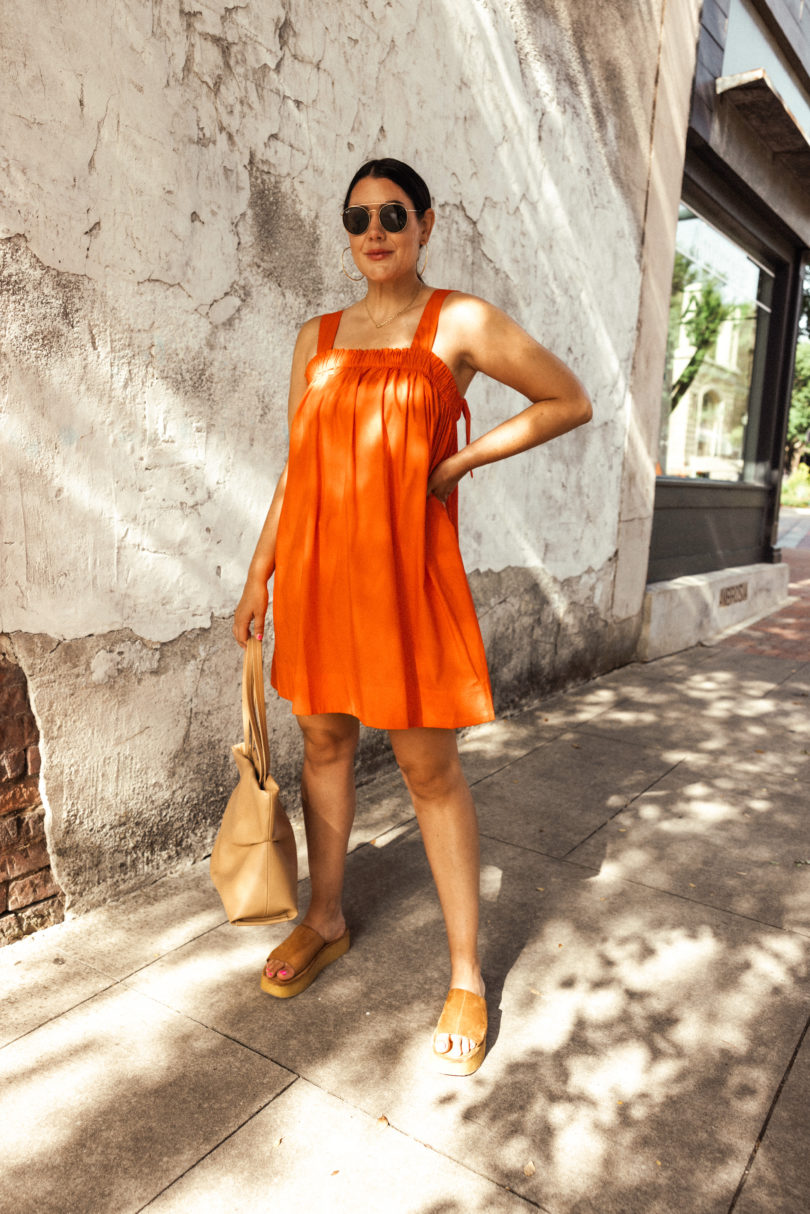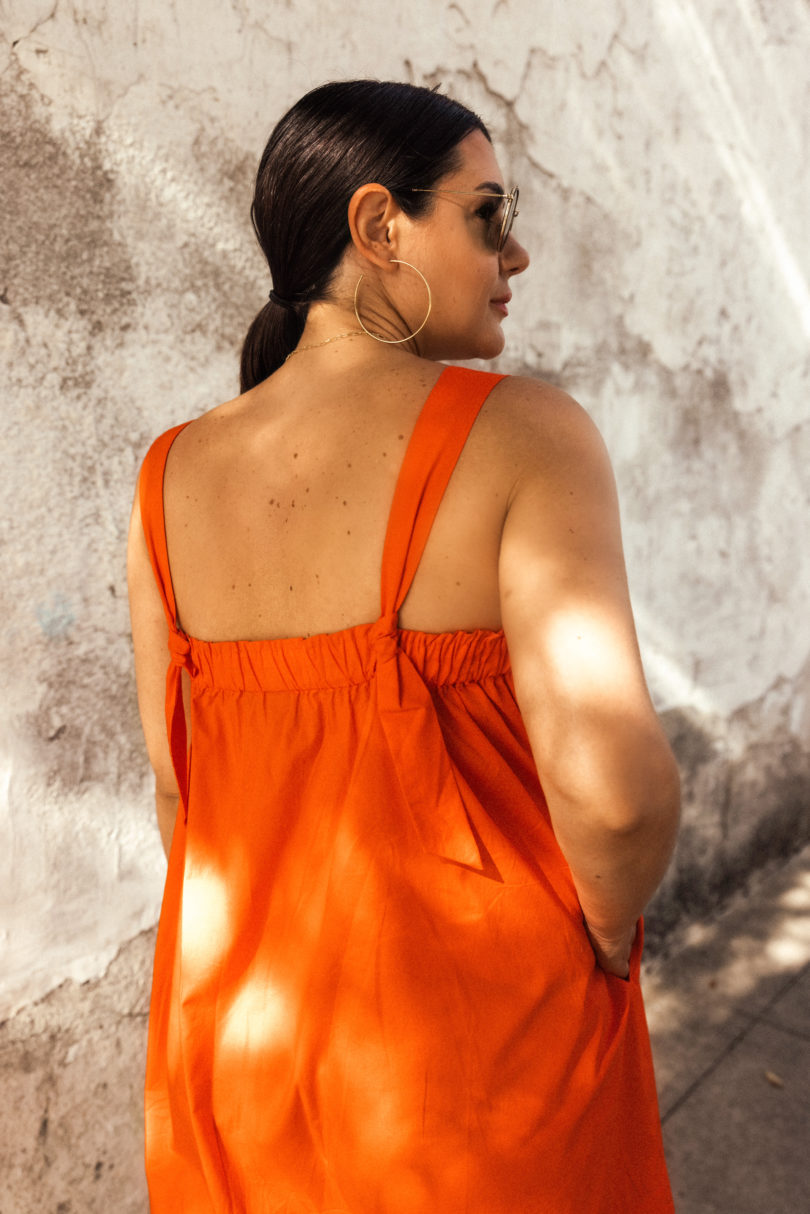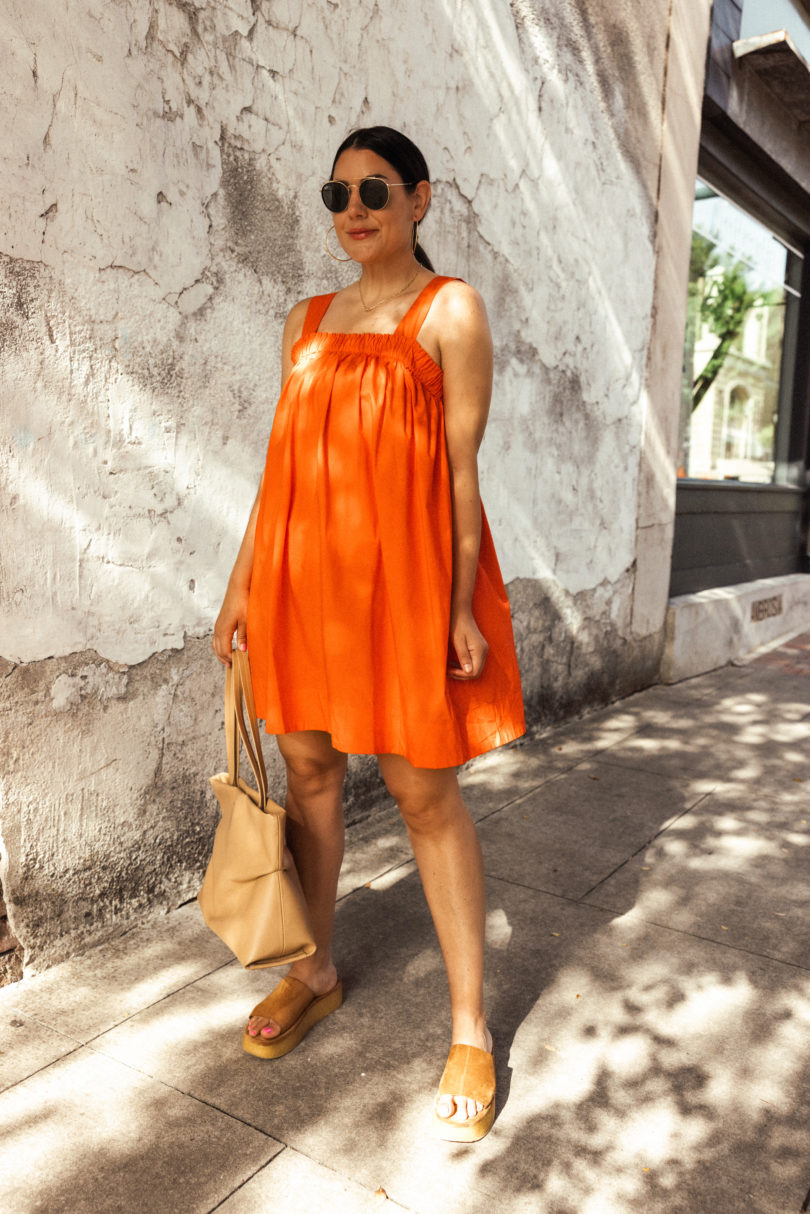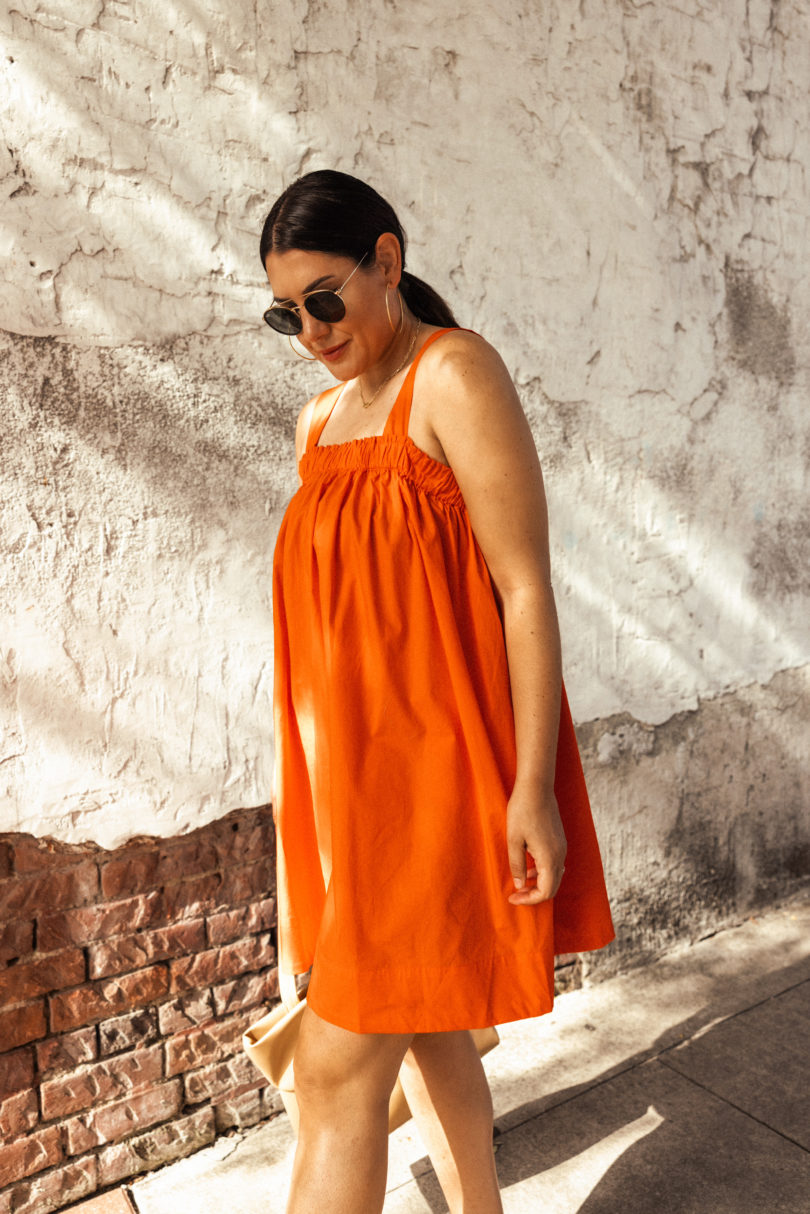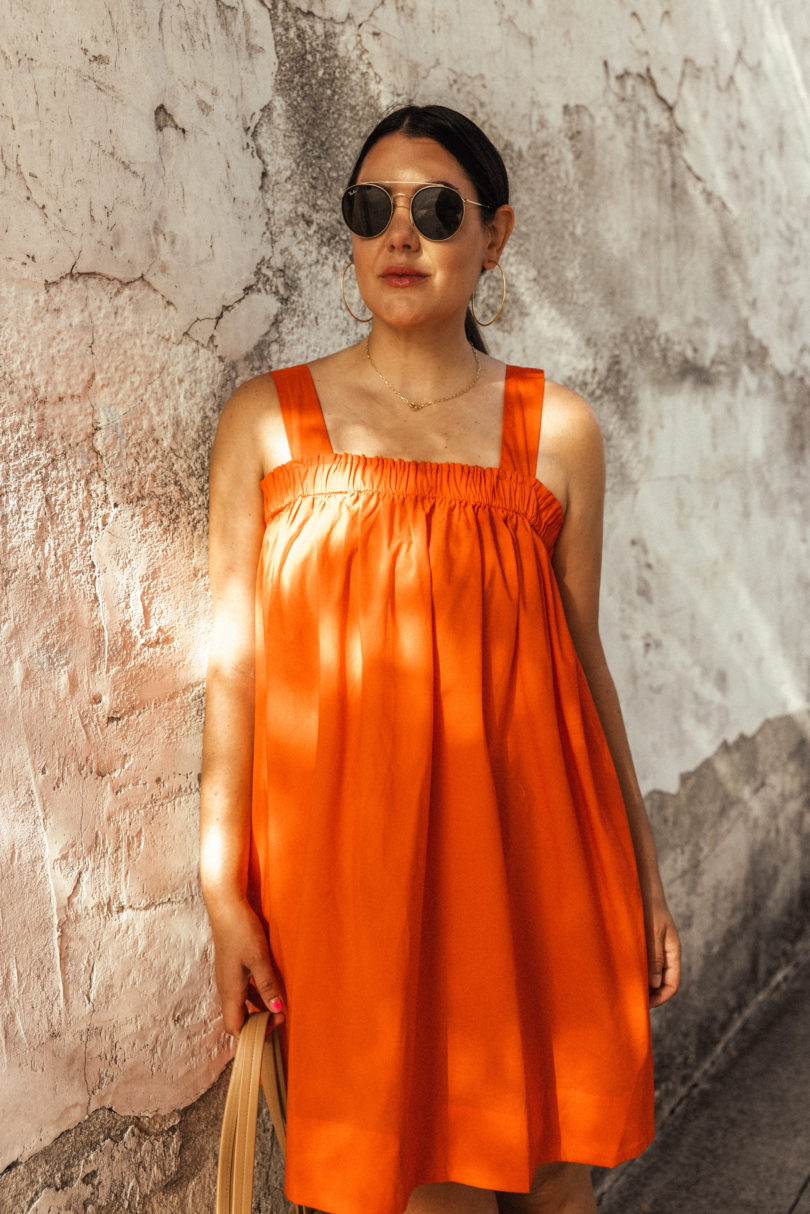 Poppy orange will always be a favorite of mine. If you've been here for a while — like 10+ years at this point — then you remember the Kendi Heels. I think I can confidently name them after myself. But if you don't remember, they were a pair of Urban Outfitters suede heels in this poppy red hue that I wore with EVERYTHING. They were in basically every 30 for 30 for 2 years. (The 30 for 30 was my original capsule! April 2010 if you were looking for the first one ever!) Anyways, ever since then I've loved this color of orangey red because it a) reminds me of the beginnings of KE and b) it's just a happy color.
This pretty dress is from Gap! It actually comes in a few colors and I love this shape of a dress for summer. Why? Because ABSOLUTELY NOTHING IS TOUCHING MY SWEATY SKIN. It's tent dresses for me this summer. I am in the medium, true to size but fairly loose overall. Find it here!
Also thank you for ignoring my half peeled off manicure in this post. I go through 2-3 month phases with loving gel nails and then absolutely hating them. I'm currently in the hate phase so bare nails it is.