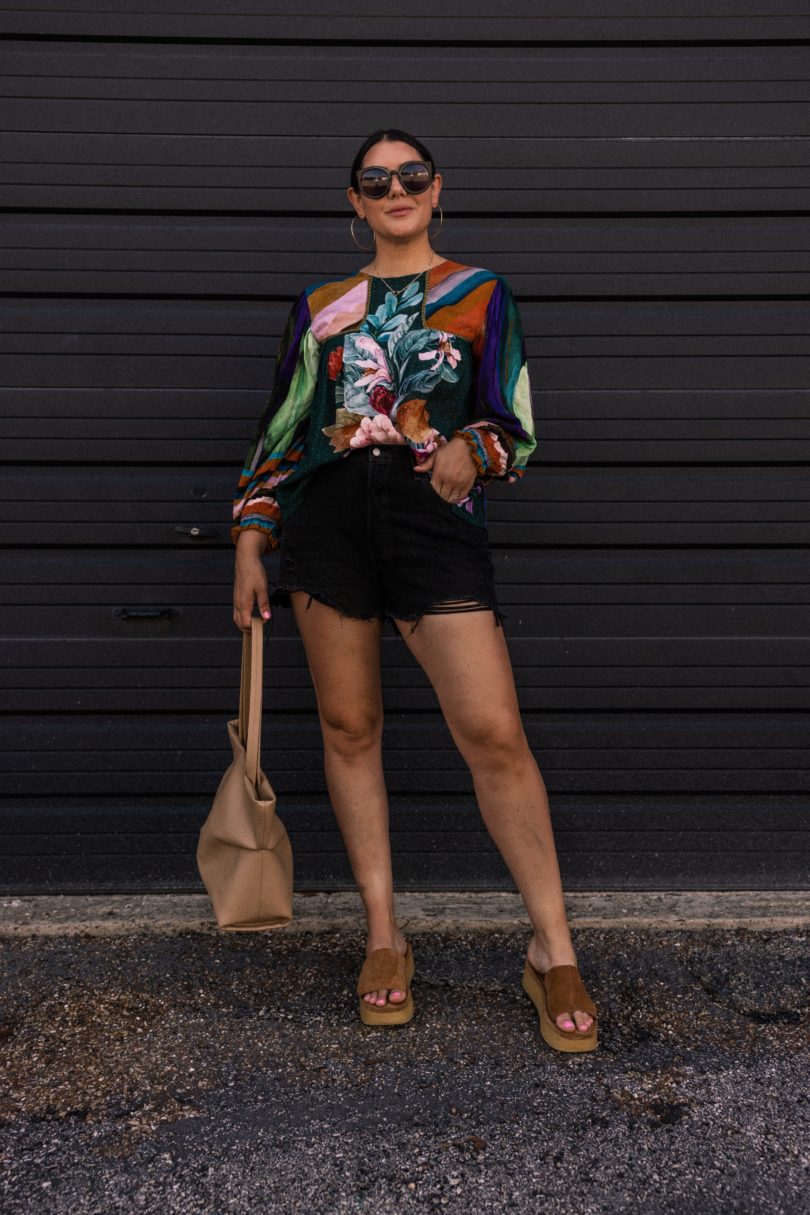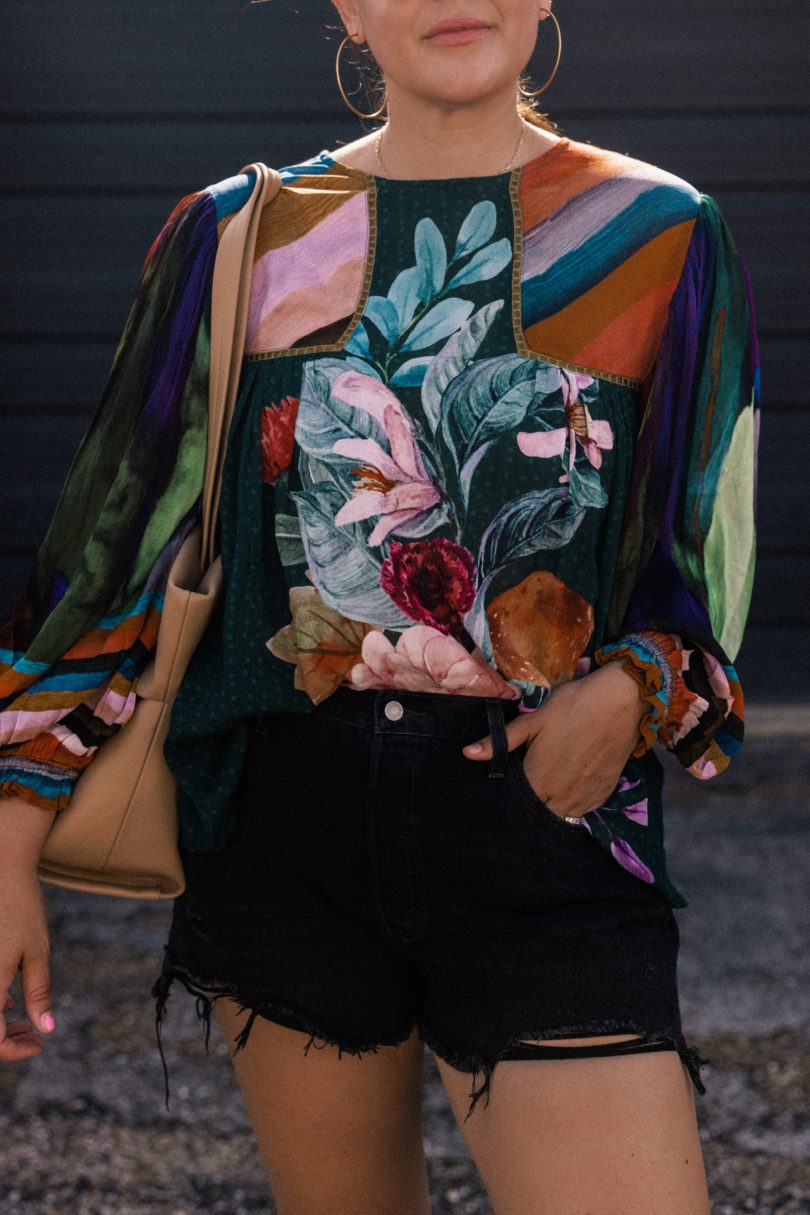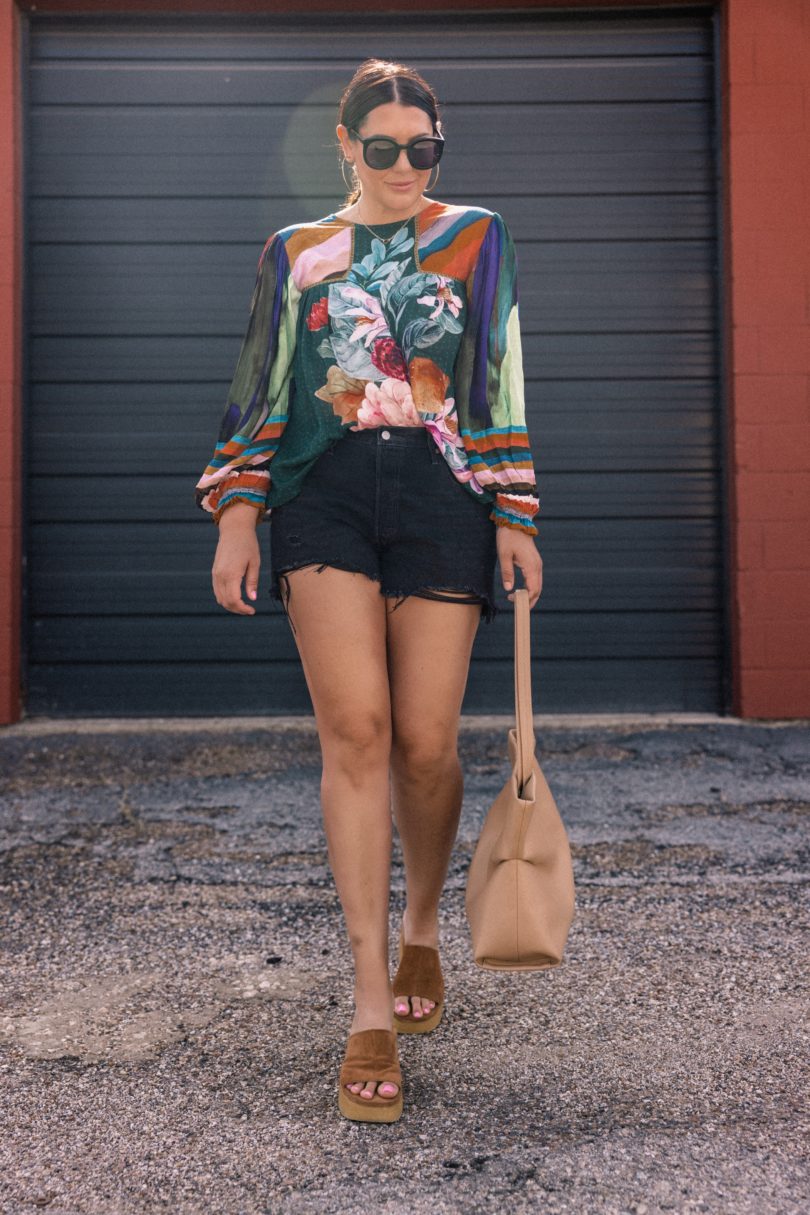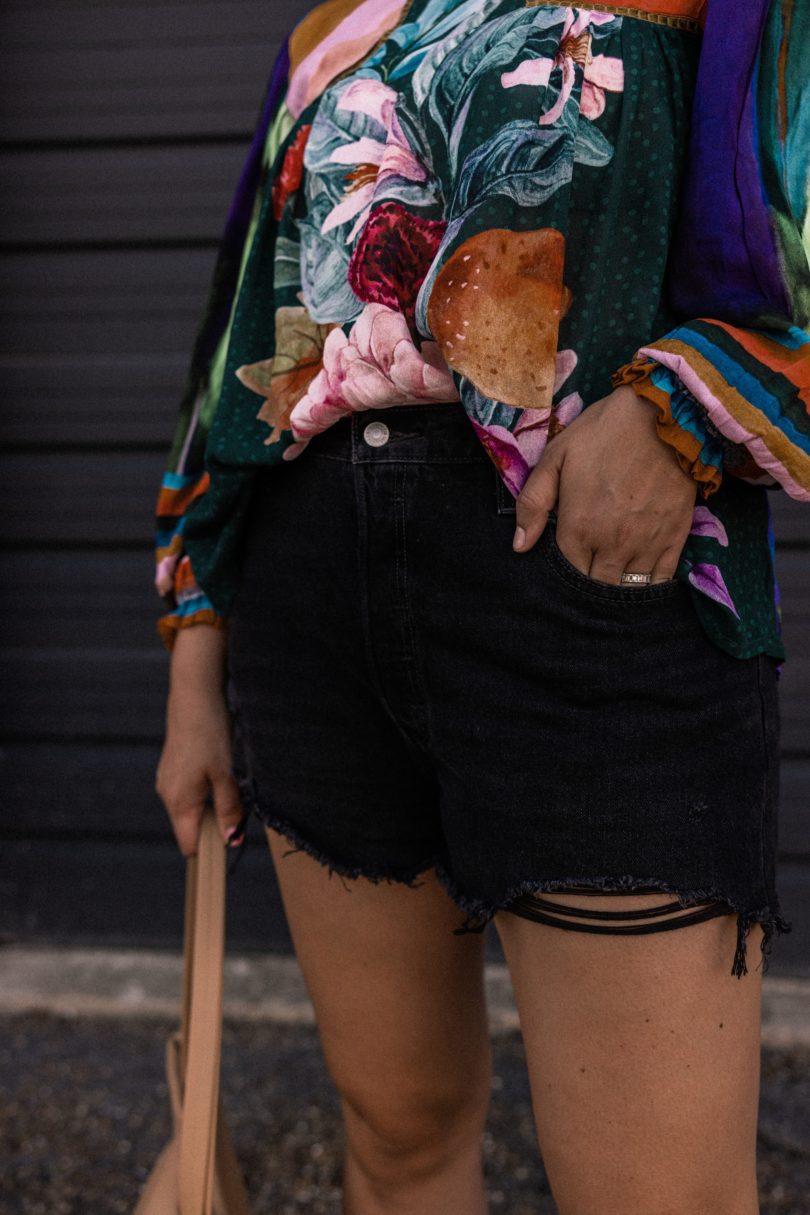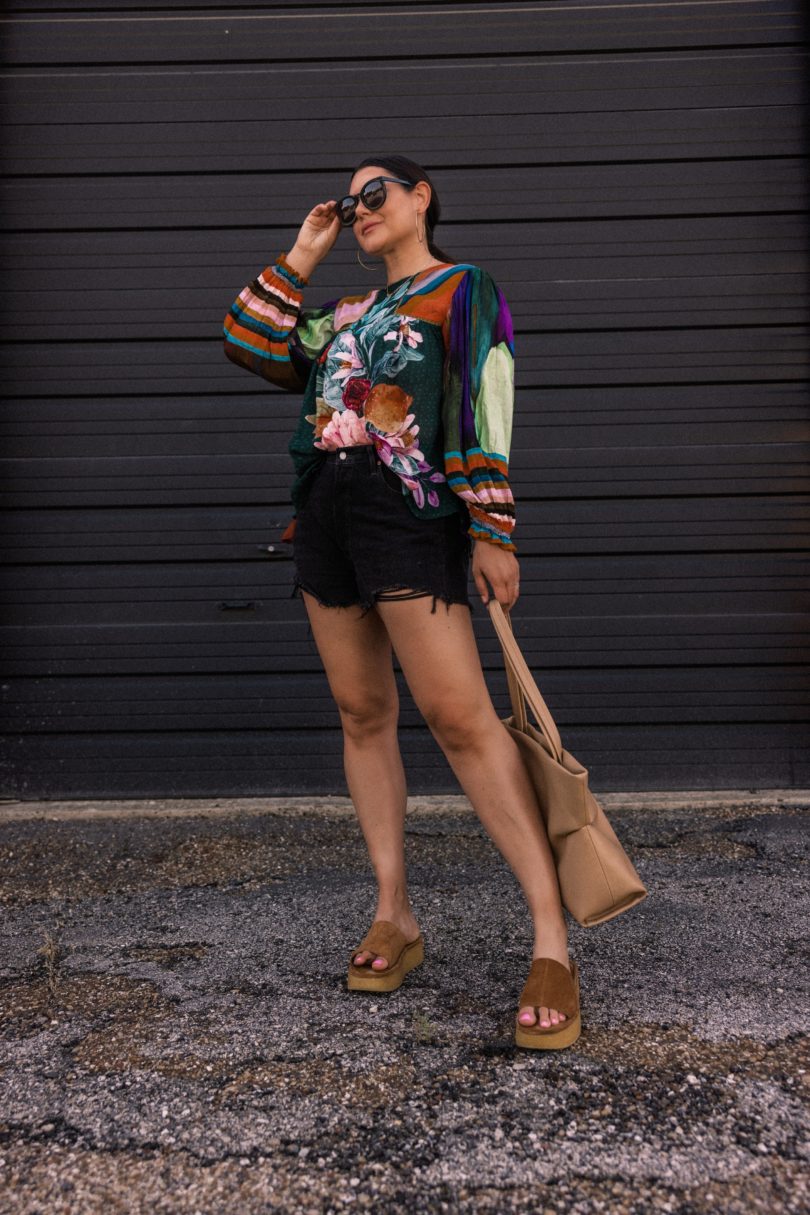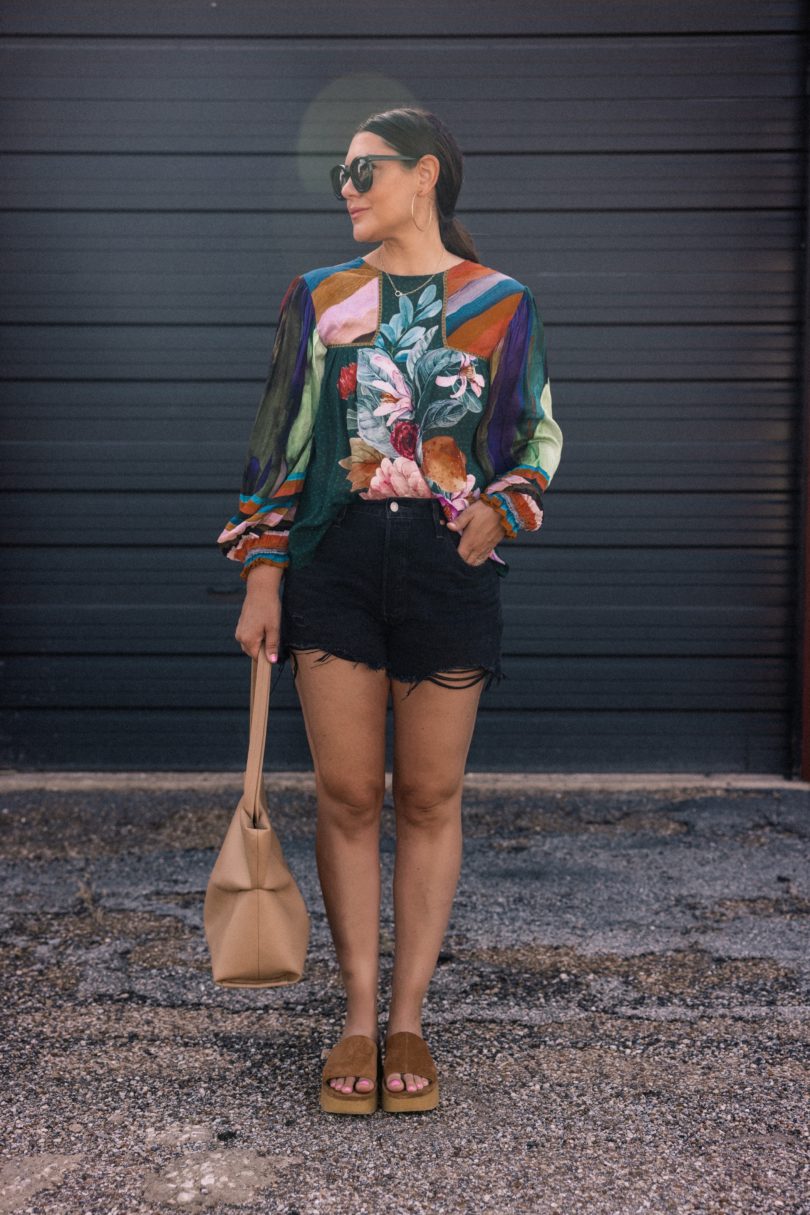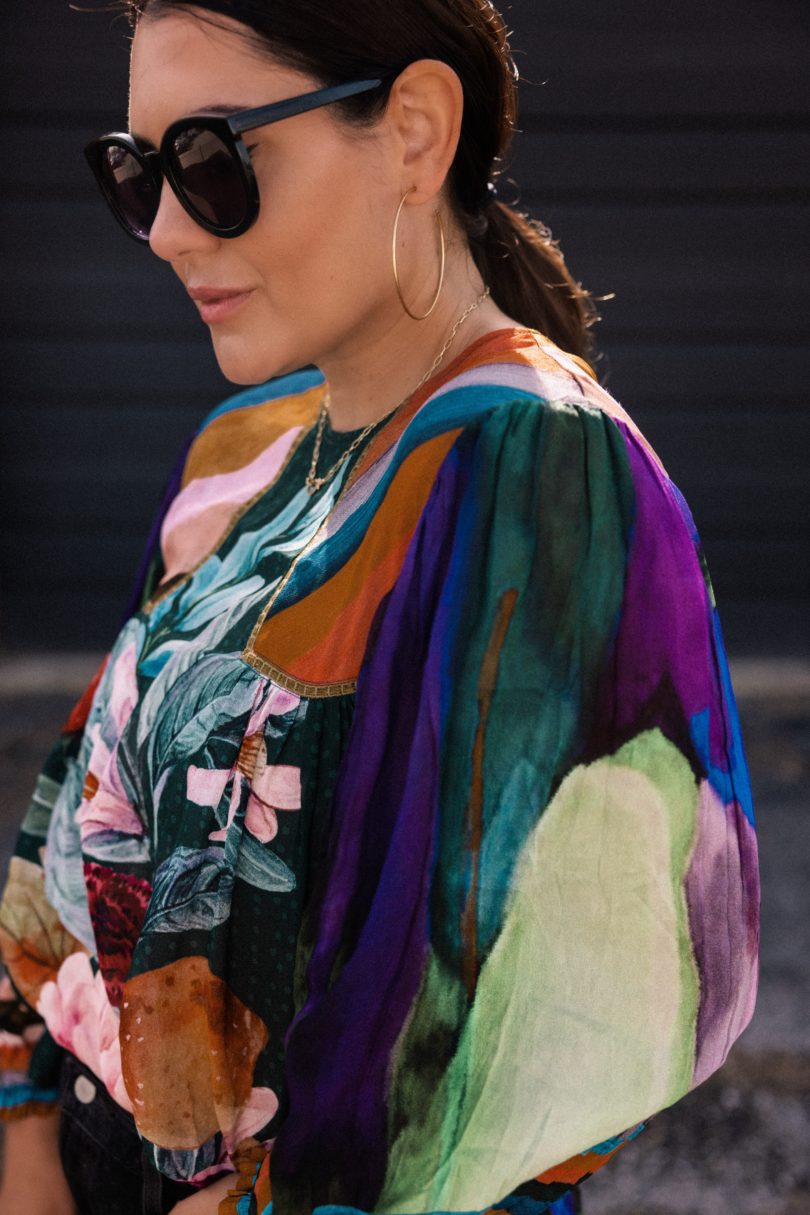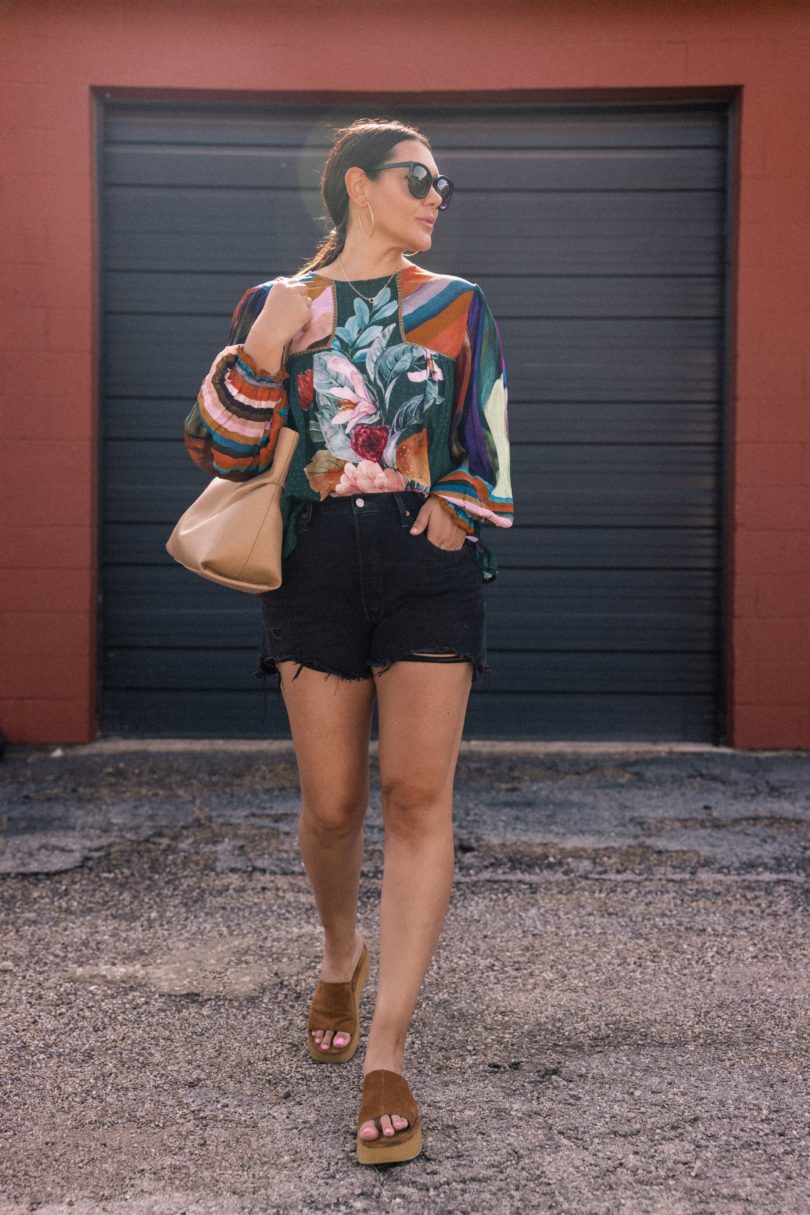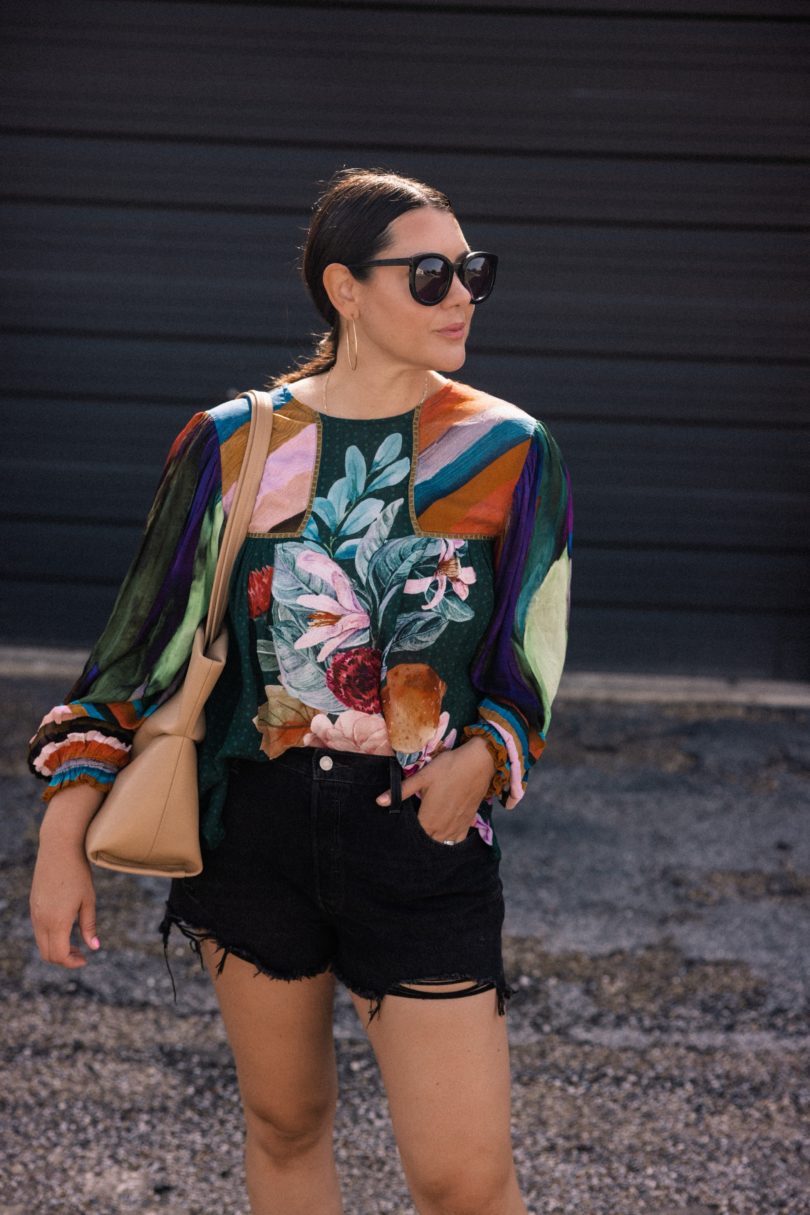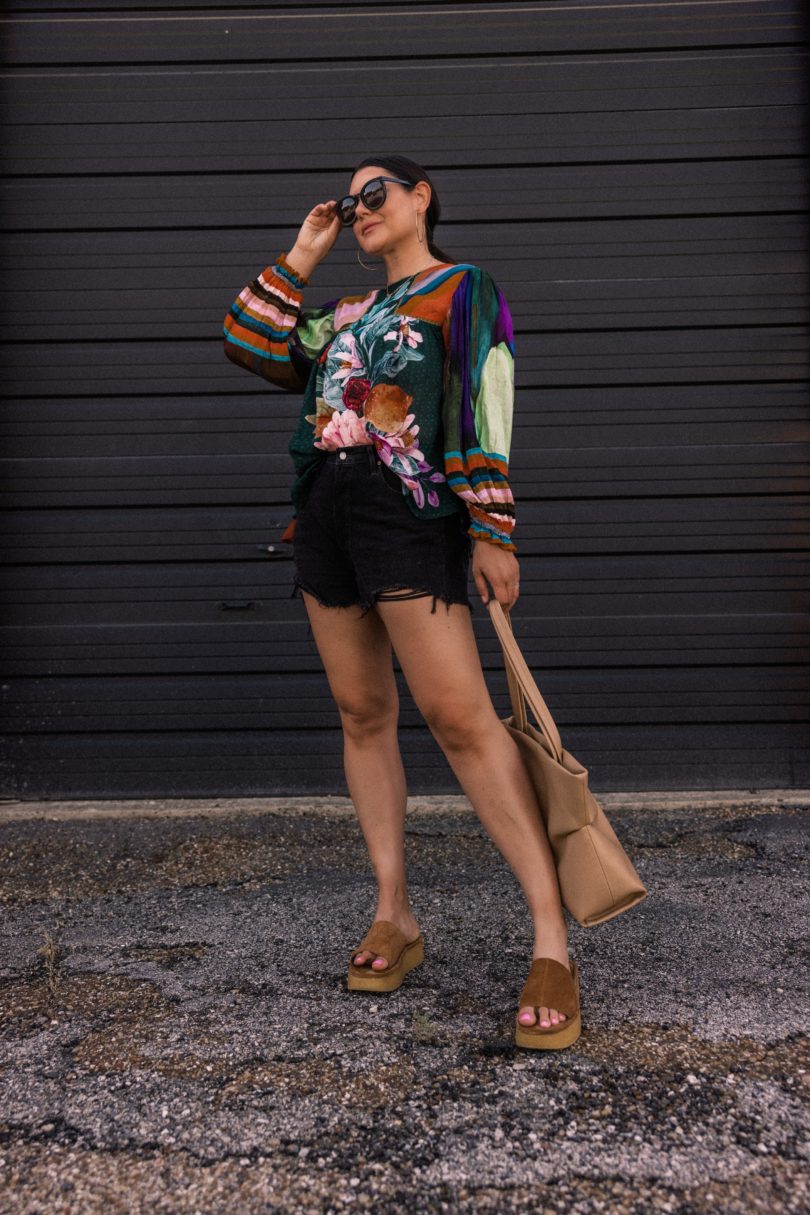 This is one of my favorite tops from Anthropologie, maybe ever. Strong compliment I know, but I love a long sleeve situation in the summer (thanks to A/Cs everywhere — no really thank you A/Cs, everywhere) and this shirt fits the bill. I liked pairing it with my Levi's 501s because it kind of grunge it up a bit. Garden party but make it goth.
This is one of those tops that truly can go from spring to fall really easily because of the colors and the fabric. It's a lightweight feel so you can layer it later on if you need but it works for the season right now. I am in the medium, fits like a tent so true to size but loose. You can find it in this print or a few others at Anthro here! 
These Levi's shorts typically fit so freaking tight so I sized up 3 sizes. Mama didn't raise no fool. I ain't wearing tight shorts in the summer just because someone at Levi's didn't get the memo on denim shorts sizing. So these are the 33 and I'm typically a 29 in Levi's jeans / 30 in Levi's shorts for reference. (I usually go up a size in denim shorts, how about you?) Anyways I have ordered these shorts before and they were so tight that I couldn't think so I didn't mess around this time and just sized up 3 times. I can wear them slightly lower on my waist, but not quite mid-rise and it gives me a bit more length as well. Don't be afraid to size up and find your perfect fit. Find them at Nordstrom here.