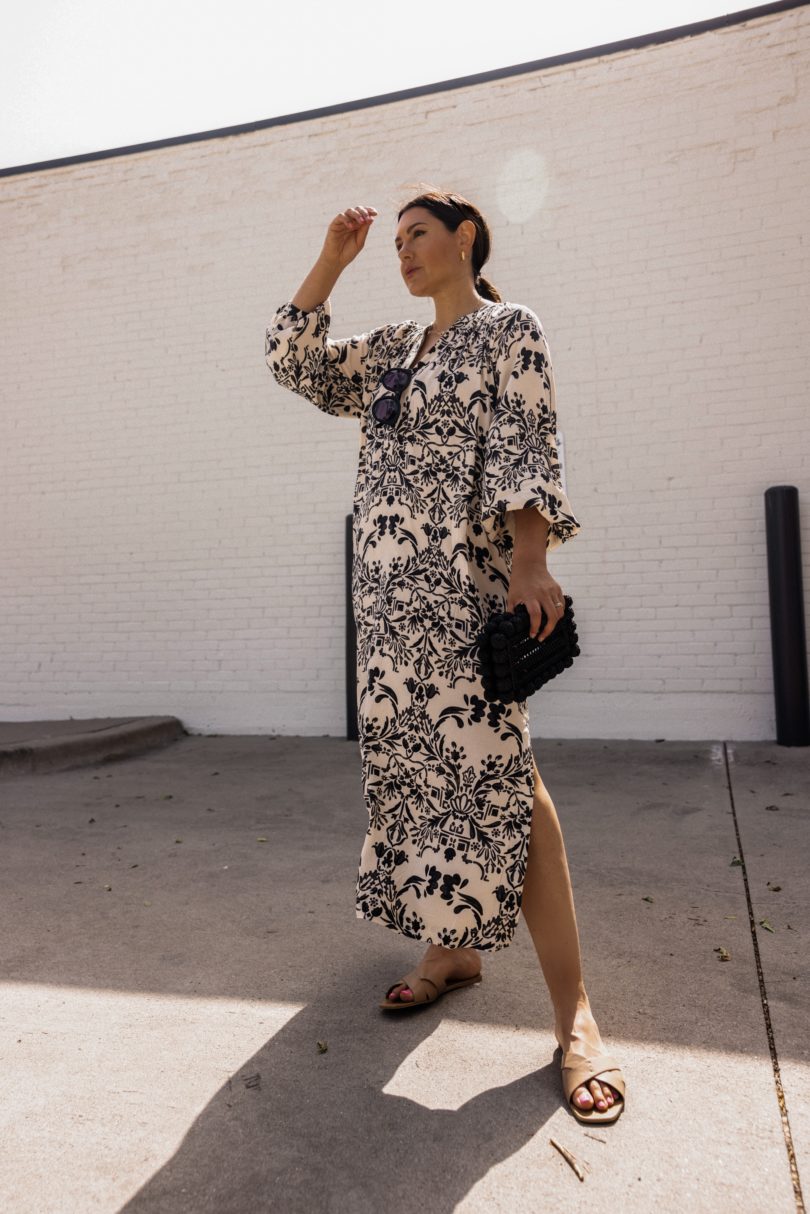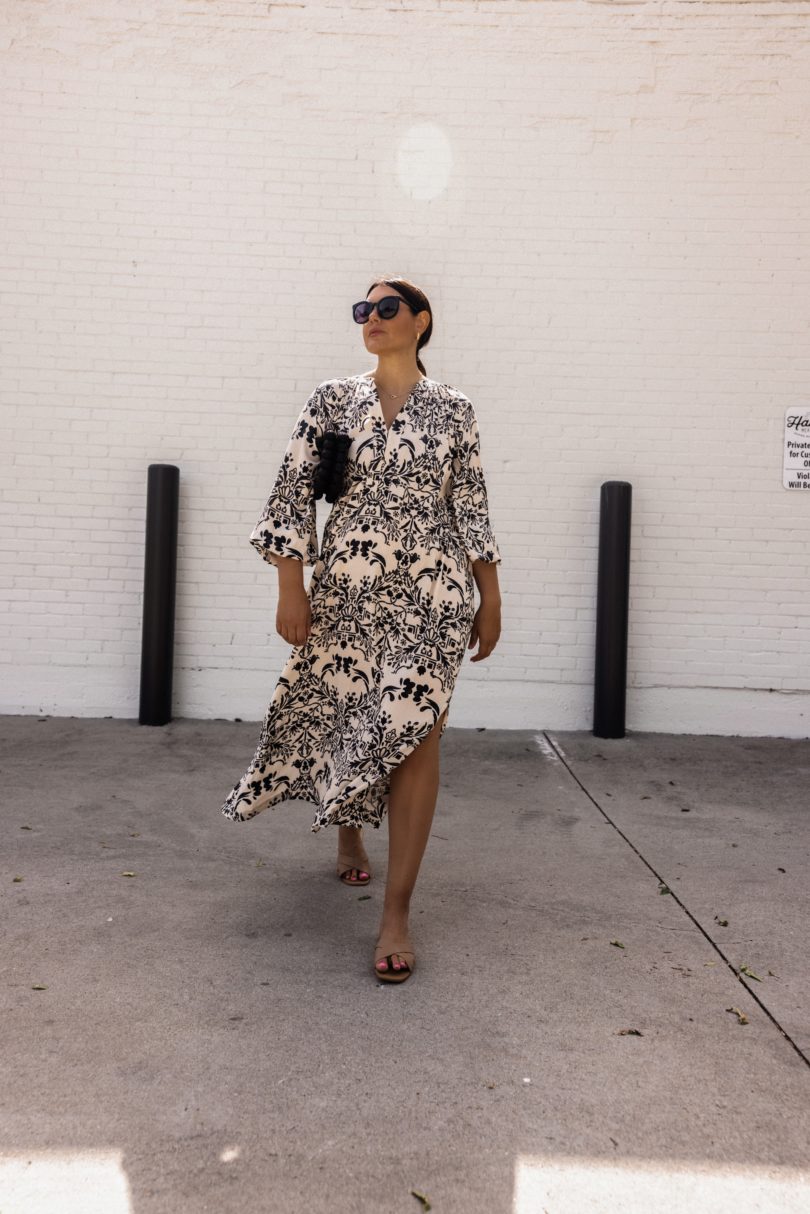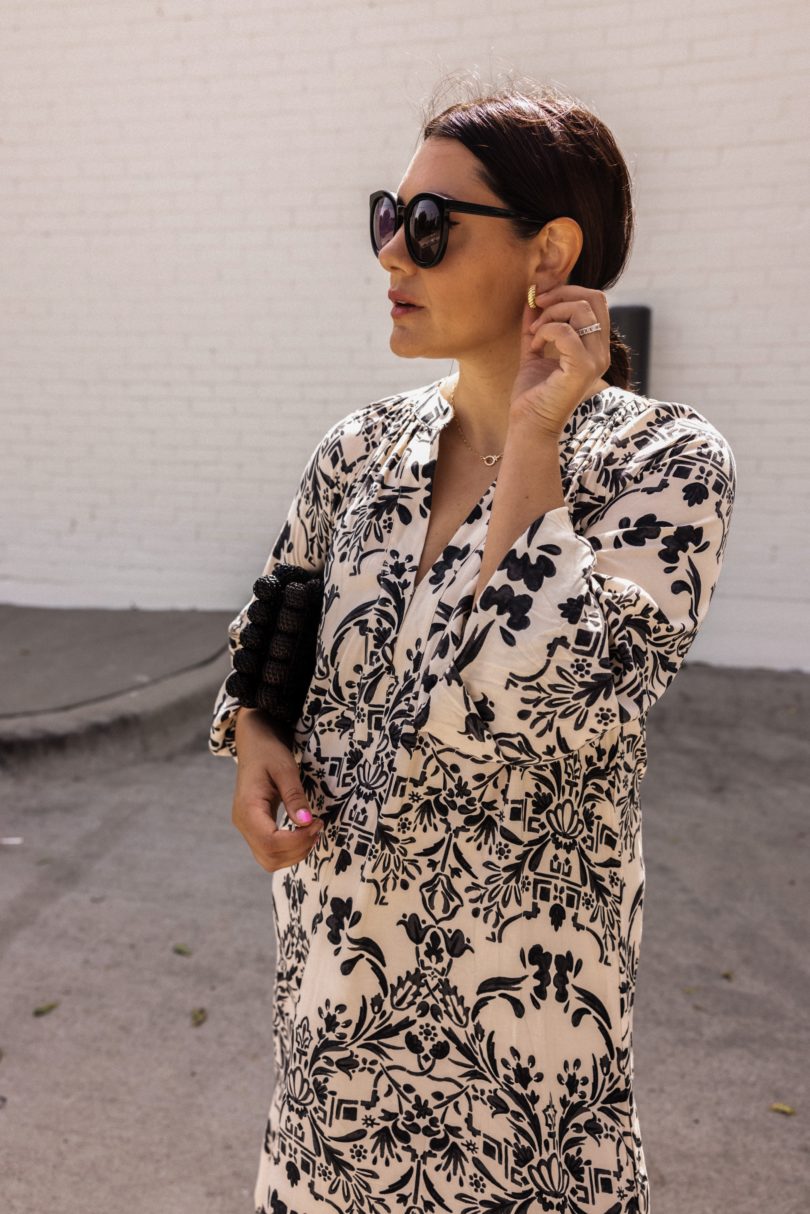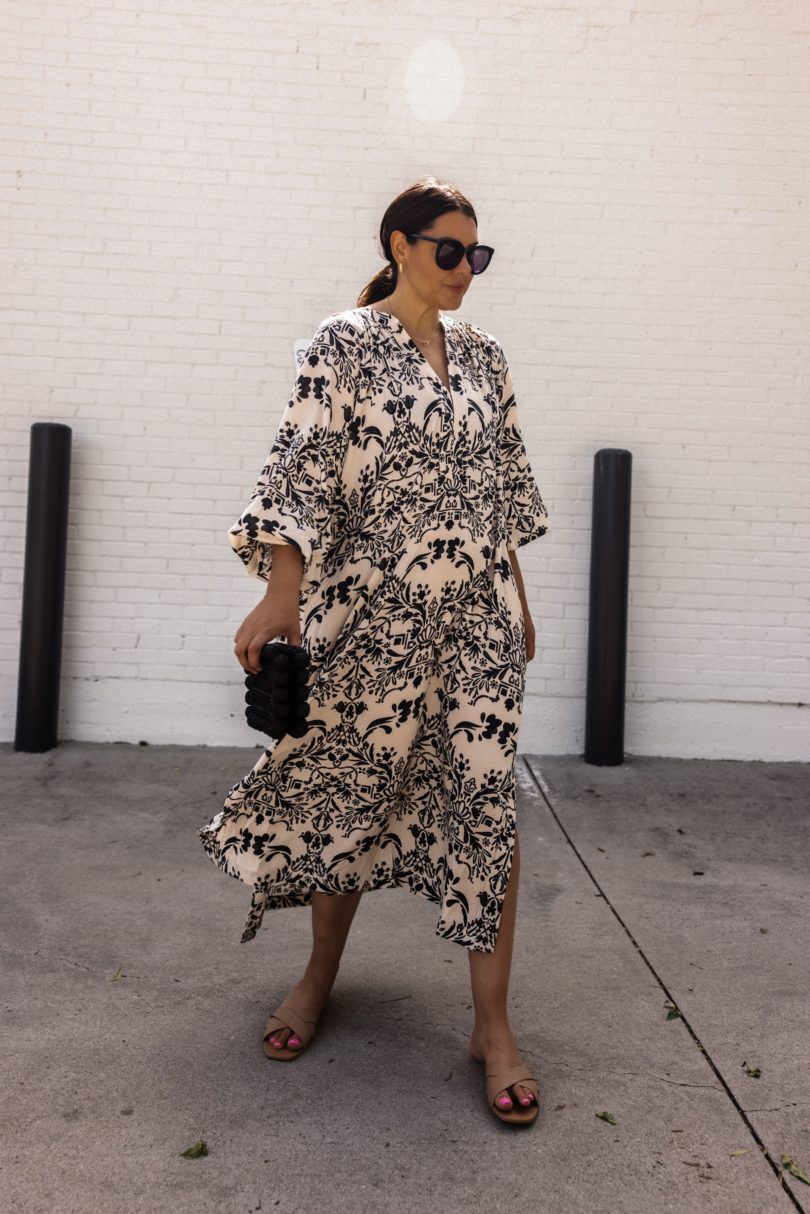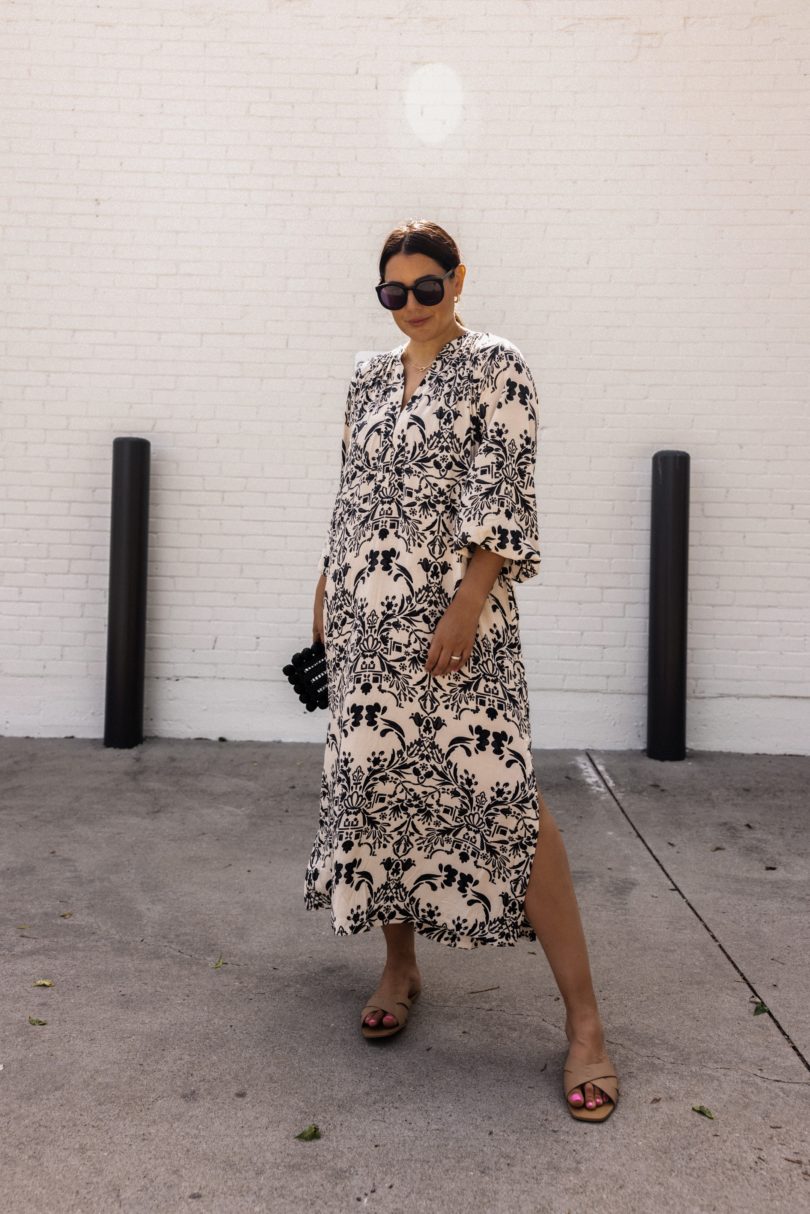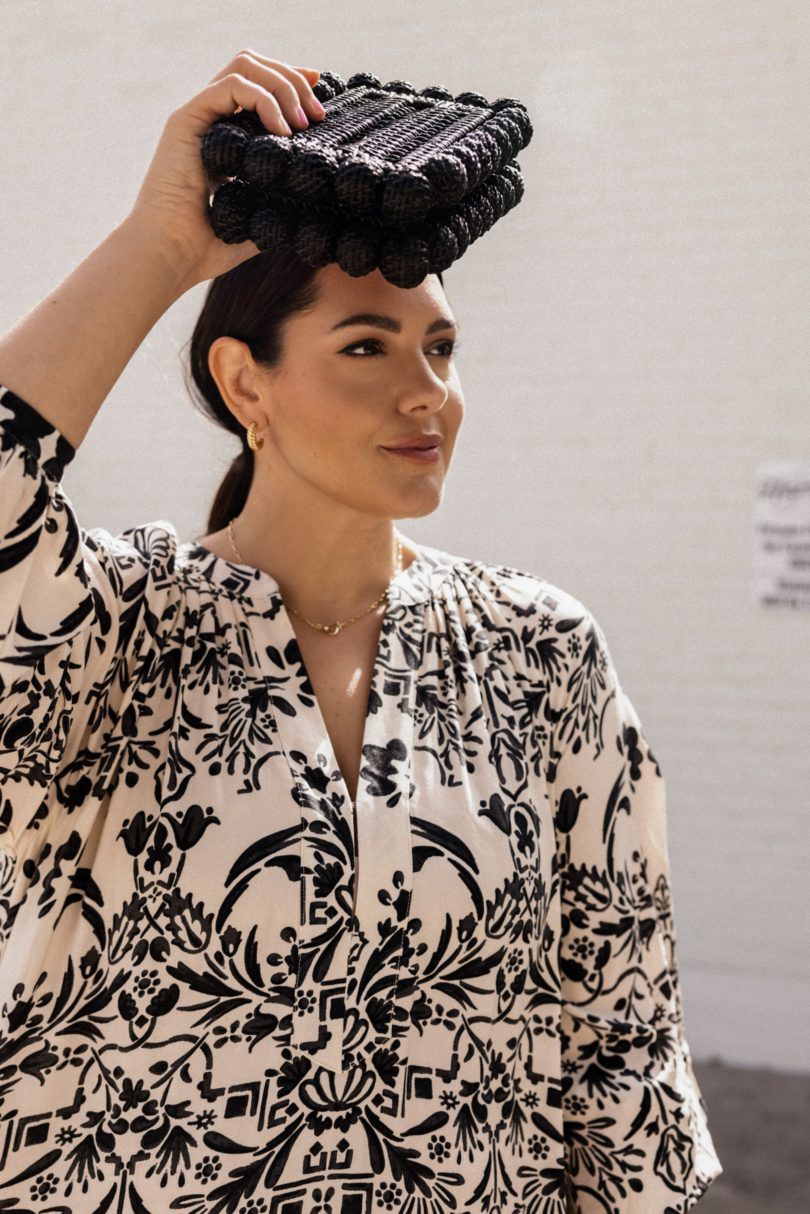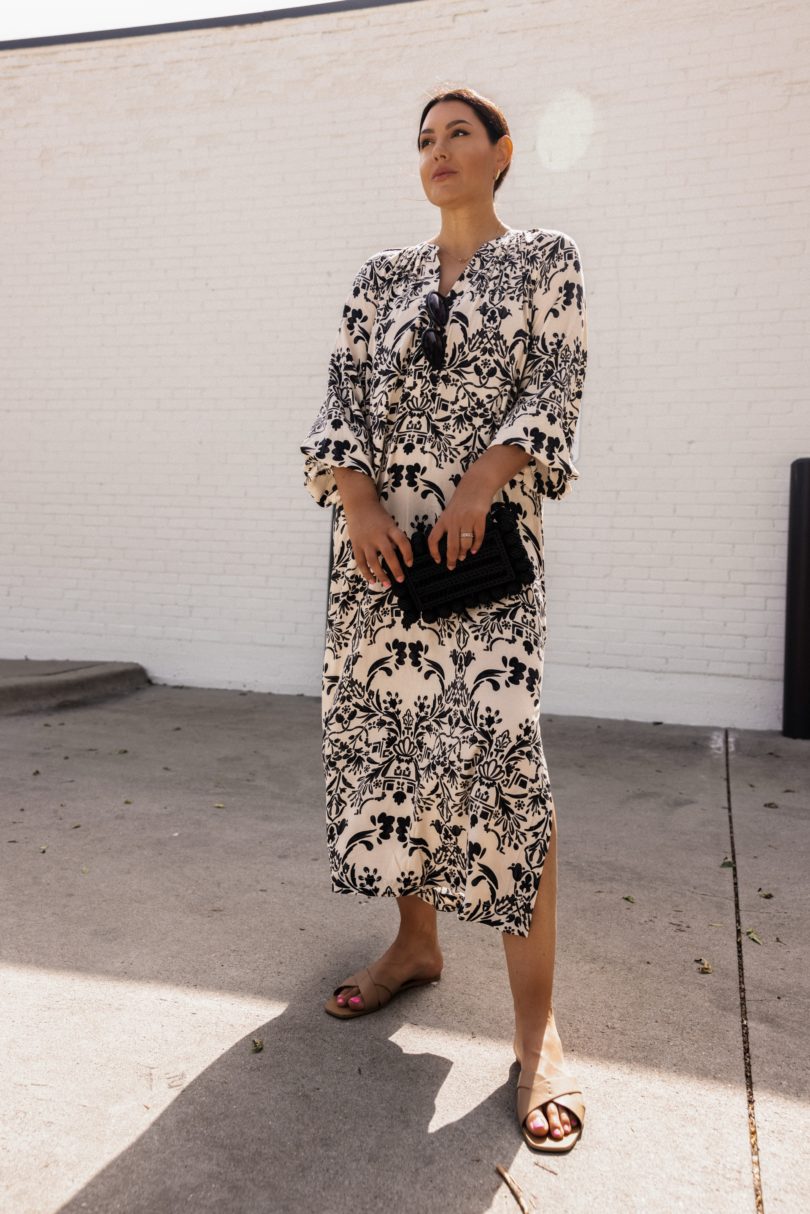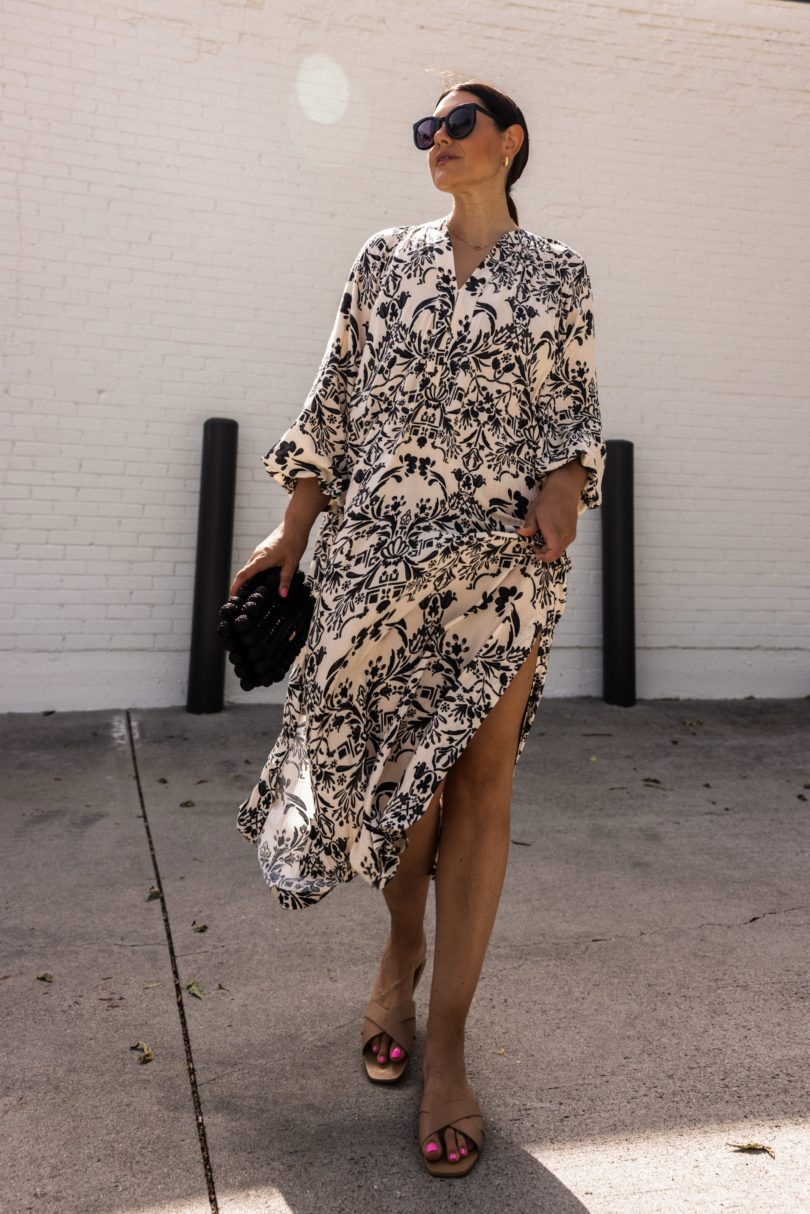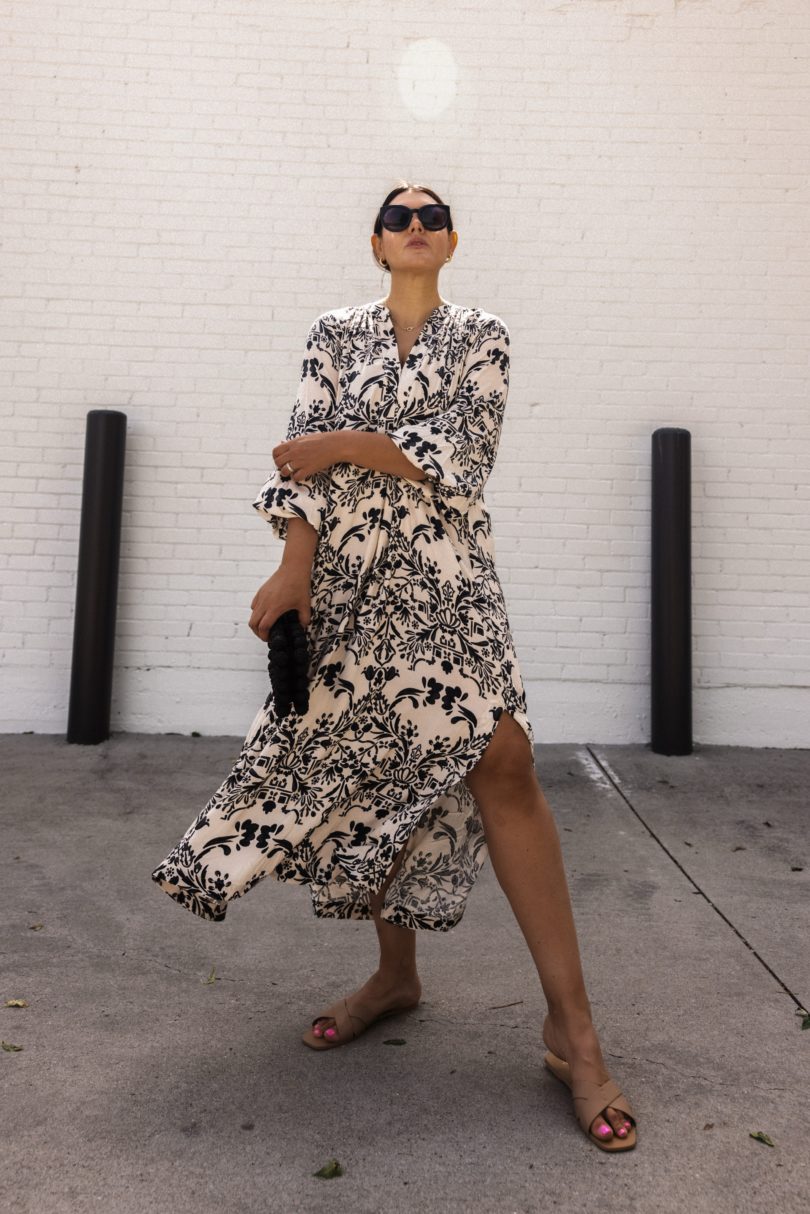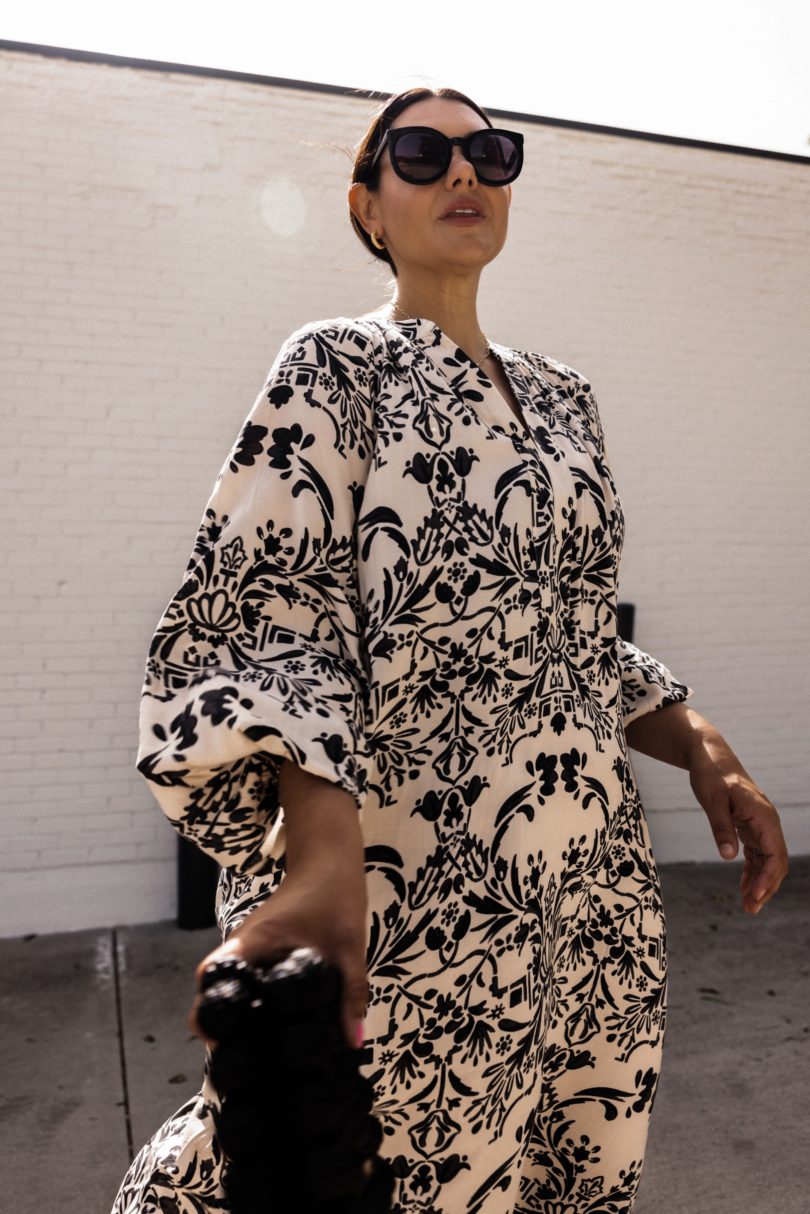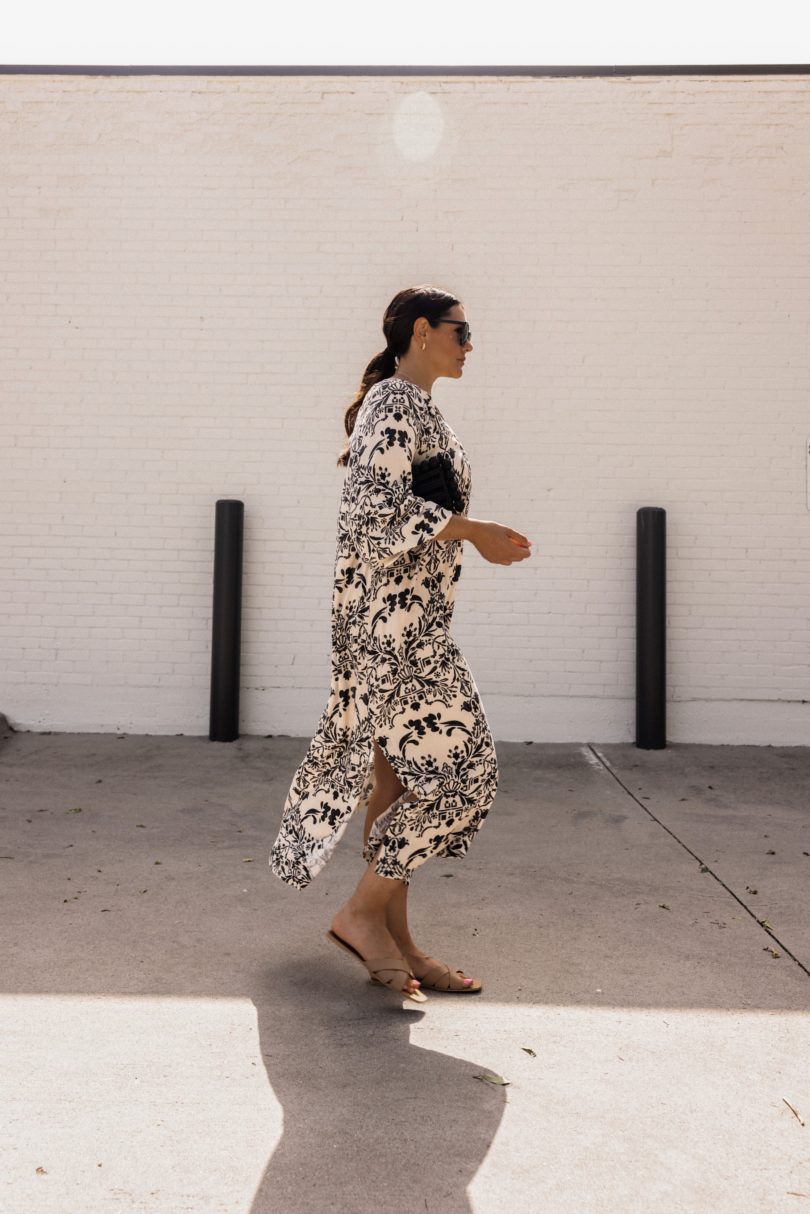 If you were to catch me around town this summer, you'd probably see me in some variation of this outfit. Hair back, lightweight dress, sandals. The is the fancy version with my clutch, but usually I have a tote bag attached to me as well. This is my summer vibe — it's a kaftan summer. I'm calling it now.
I mean hear me out — what better to wear than a lightweight dress that doesn't touch any part of your body? And if I do sweat, you'd never be the wiser because you can't see anything under here. What am I hiding? Is it a book? a lunch box? another full outfit? I'll never tell.
This dress sold out basically and honestly — for the life of me — I don't know how I do it. I find the ONE freaking item on H&M's website that sells out immediately and for that I apologize for this unique ability. (If this is in fact my super power, it kind of sucks for the line of work I am in.) BUT I have rounded up 14 wonderful options for you from all over the web, and yes, even H&M. Scroll through them below.
14 Kaftans for Summer

For all intents and purposes (or as my brain translates it "intensive porpoises"), I am in the medium of virtually all kaftans. If it's loose as a goose, I'm in the medium. H&M specifically I am a medium. Find a very similar one in black here!
Thoughts on the caftan / kaftan? And also which is the correct way to spell it — or is this a grey / gray situation? Lemme know.