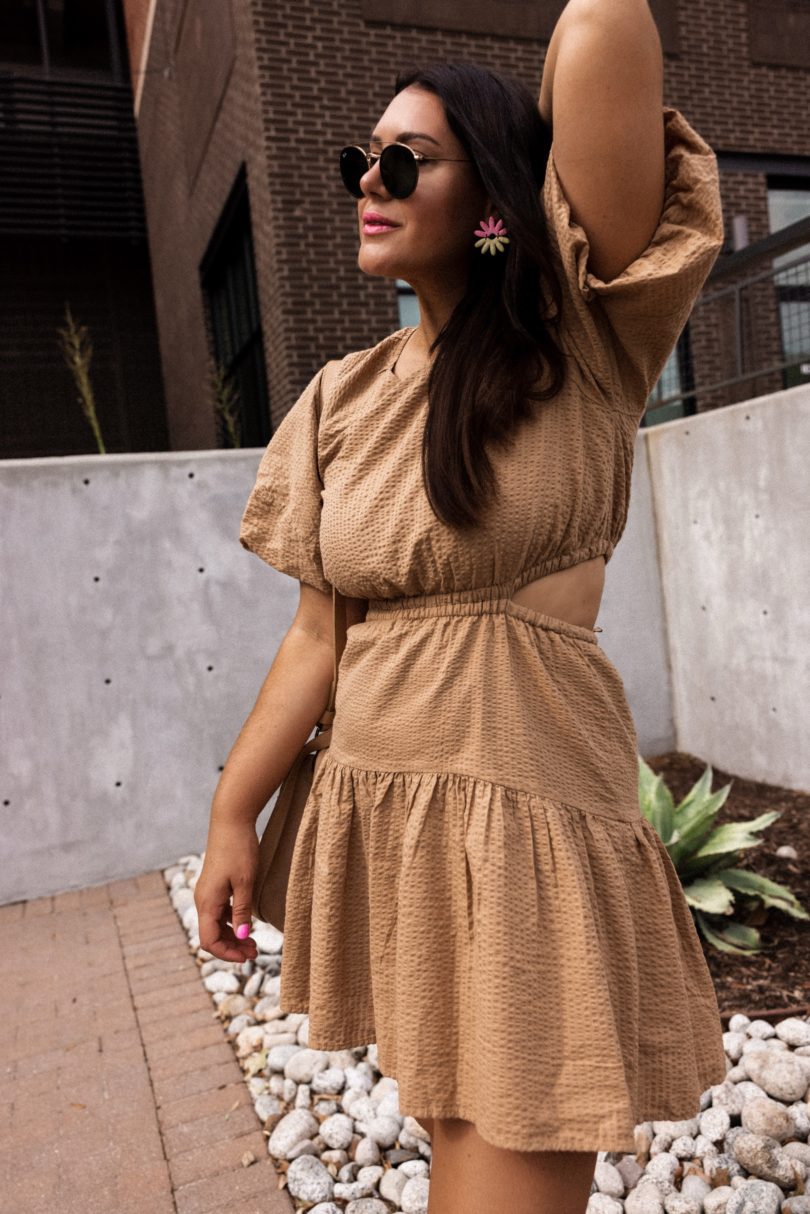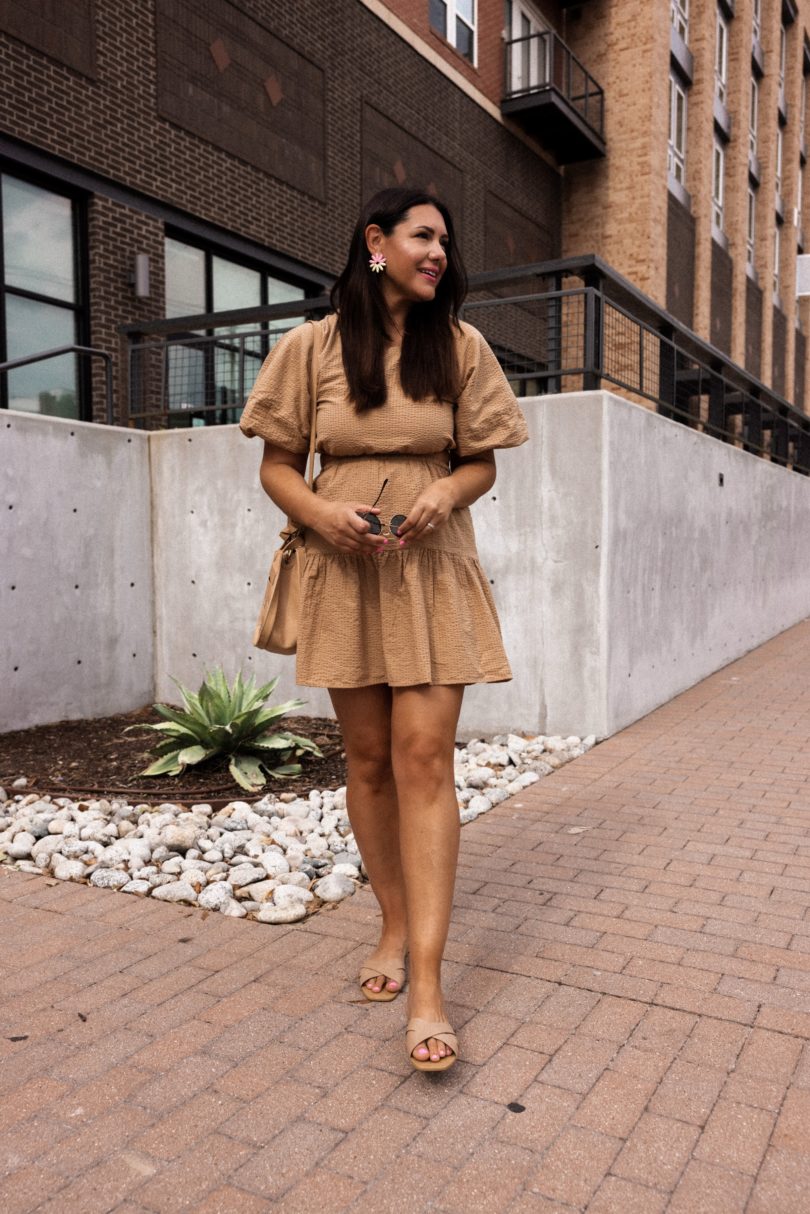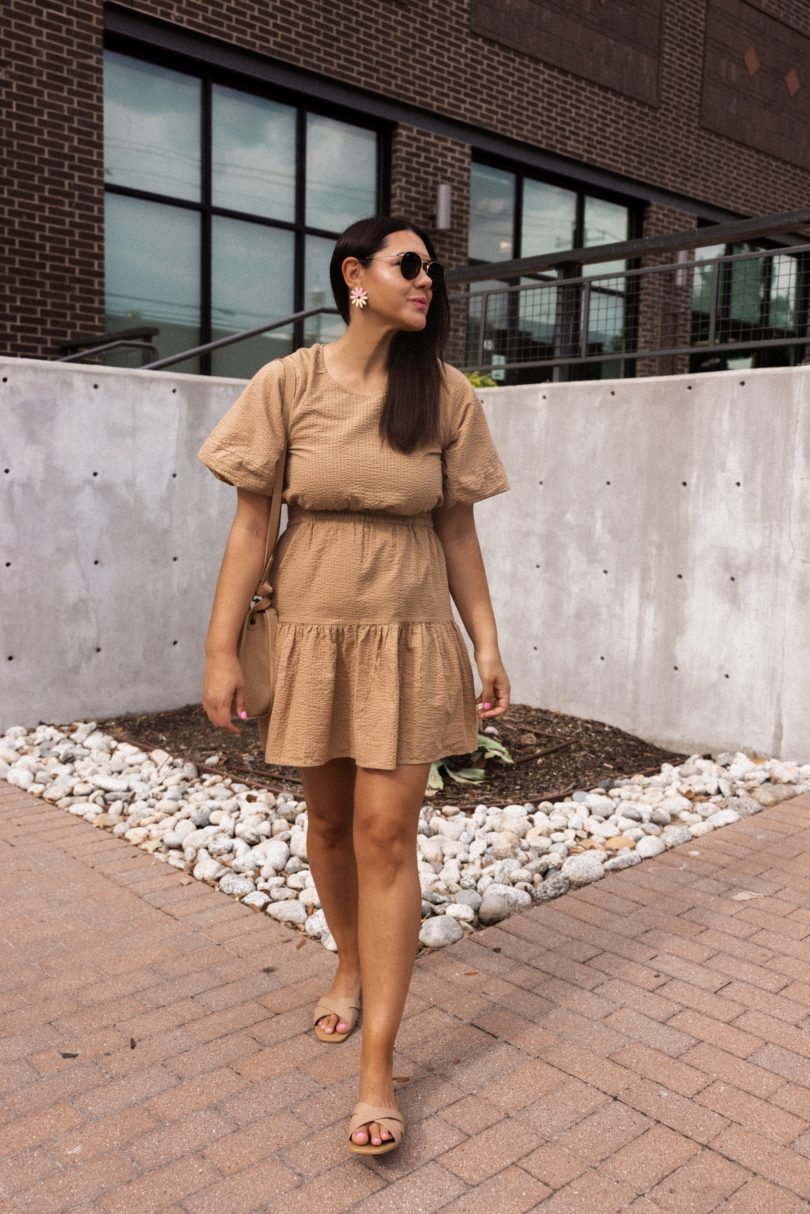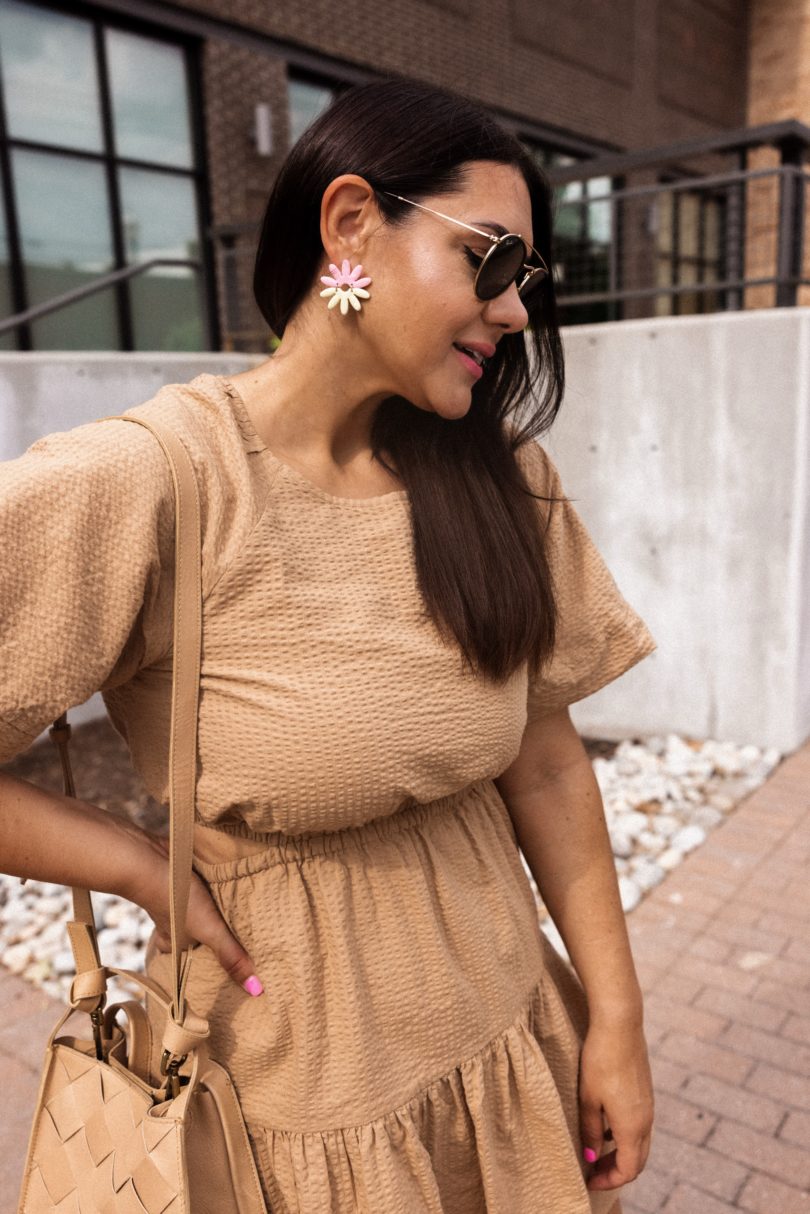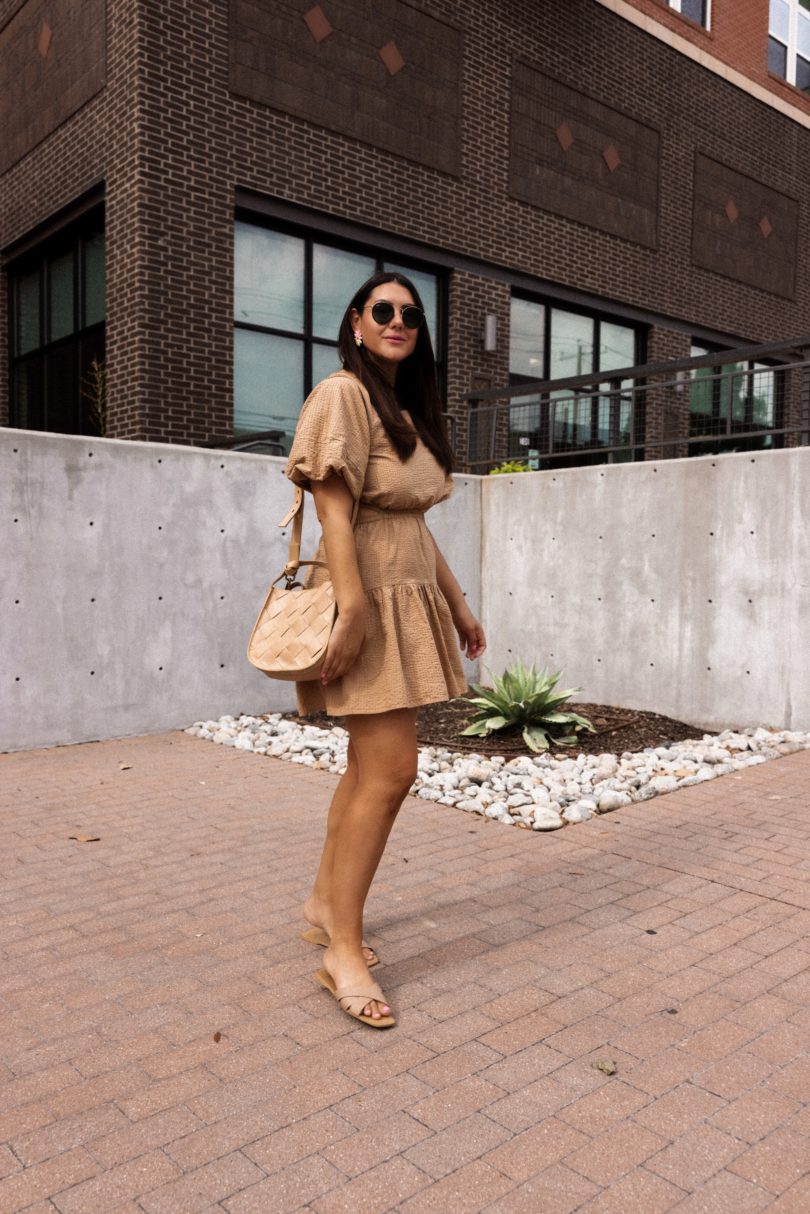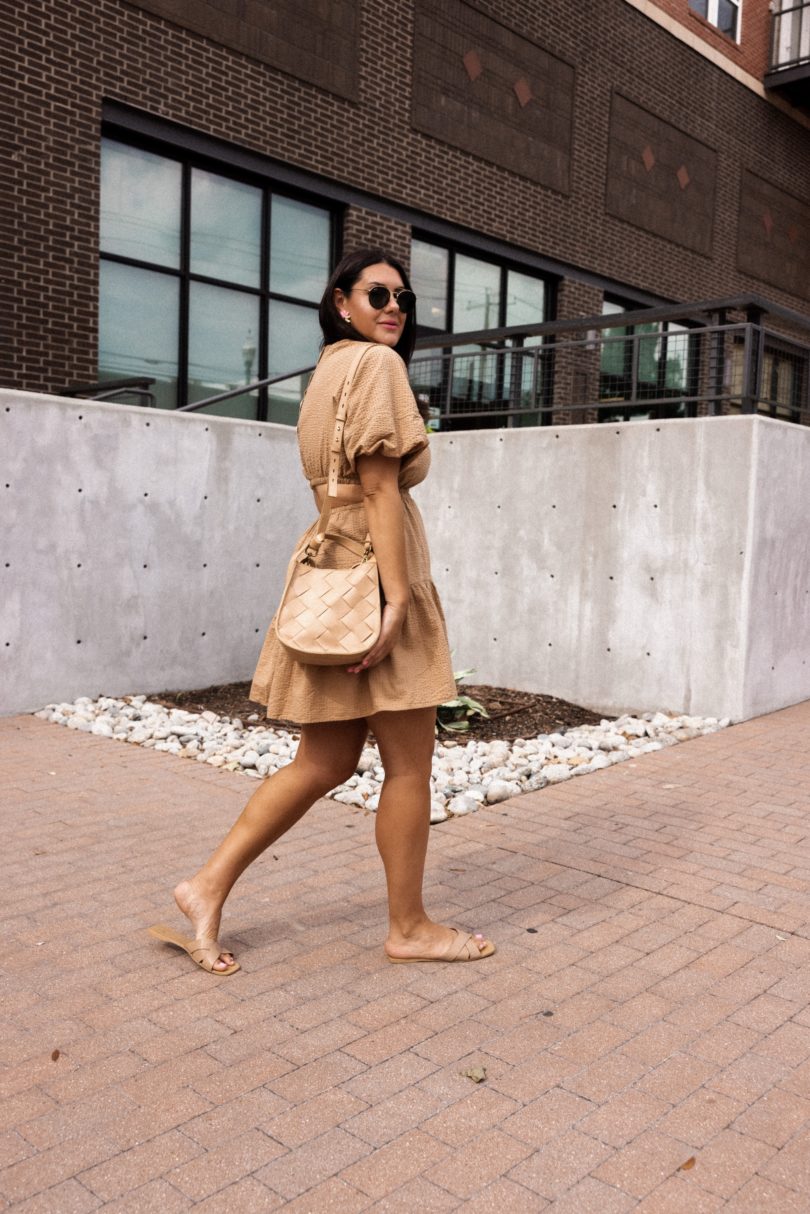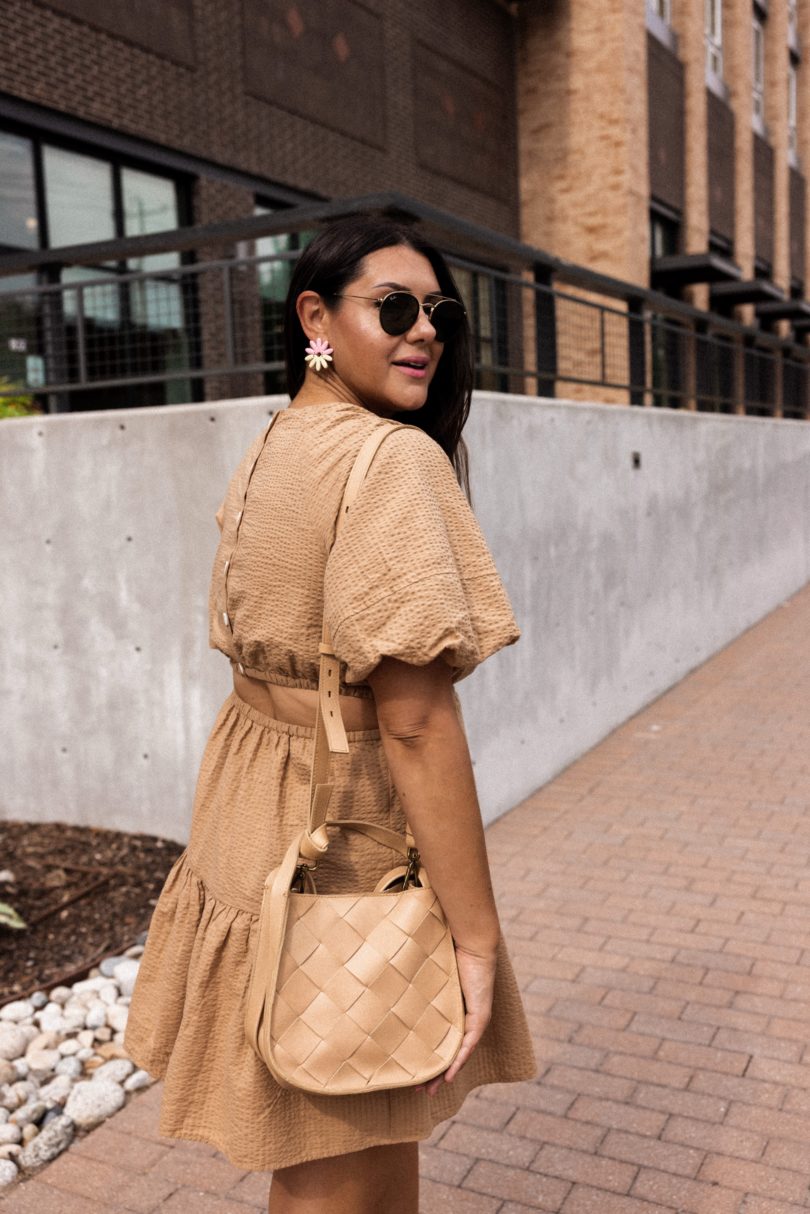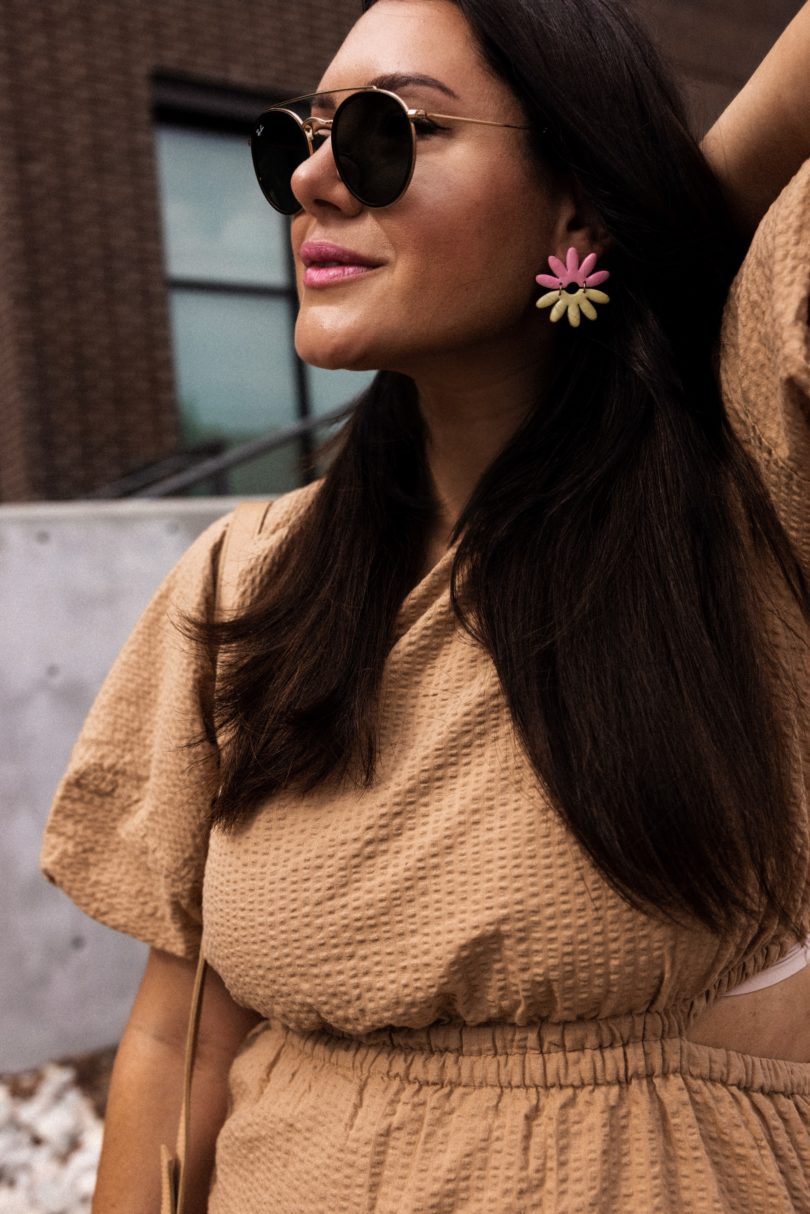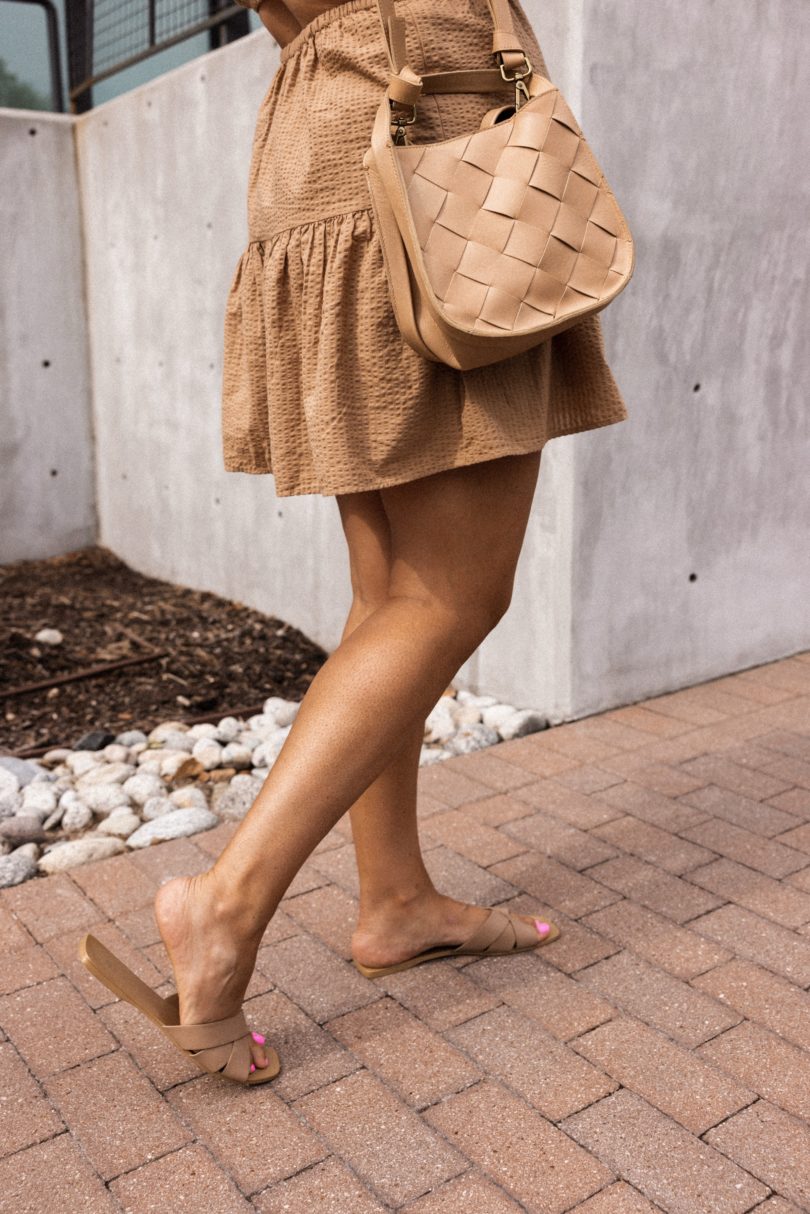 Let's have a moment for my spray tan* that has definitely been scrubbed off by the time I am posting these photos. I will relish these photos and the memories of my faux summer tan. I'm trying this new thing this year called 'taking care of your skin and using sun protection'. Have you heard of it? Apparently it helps with aging and skin cancer prevention. But for real, I am using all the SPF in hopes of not crisping myself like a fried chicken this year. God I hope that someone googles 'skin cancer prevention' and gets to this post. They'll scroll it looking for info on skin care like me looking for the recipe in the middle of a long pointless story on a food blog. Finally they'll get to the end where I recommend earrings instead of SPF. They'll immediately curse me and click off my blog never to return again; but I had them — even if for a moment. And that's SEO, baby.
Now before you click off and never return again — wait. This dress is on SALE. SALE I SAY! It's 30% off which makes it less than $100. I won't fully do the math because it's early and the promo code will do it for you at checkout. I am in the medium, fits TTS and you can find it here!
So my earrings are from a local artist who has an Etsy shop on hiatus right now. But I linked it just in case she wants to re-open it soon! I found some similar earrings below. I love this pop of color — especially the green. It's just enough of a pop with this pretty neutral dress.
Pop of Pink & Green Earrings

*(If you are local, highly recommend Lex Sunless Tan! She's the best and makes you feel super comfortable. If you go, tell her Kendi says hi!)