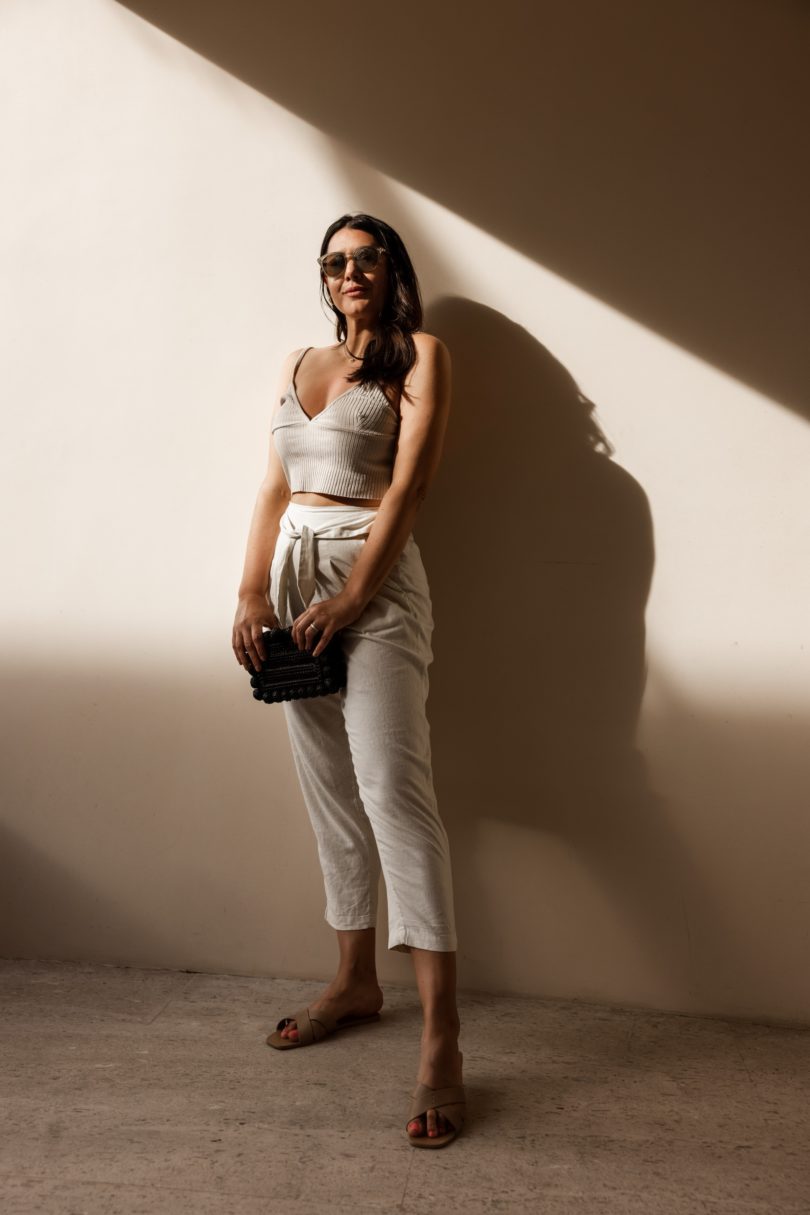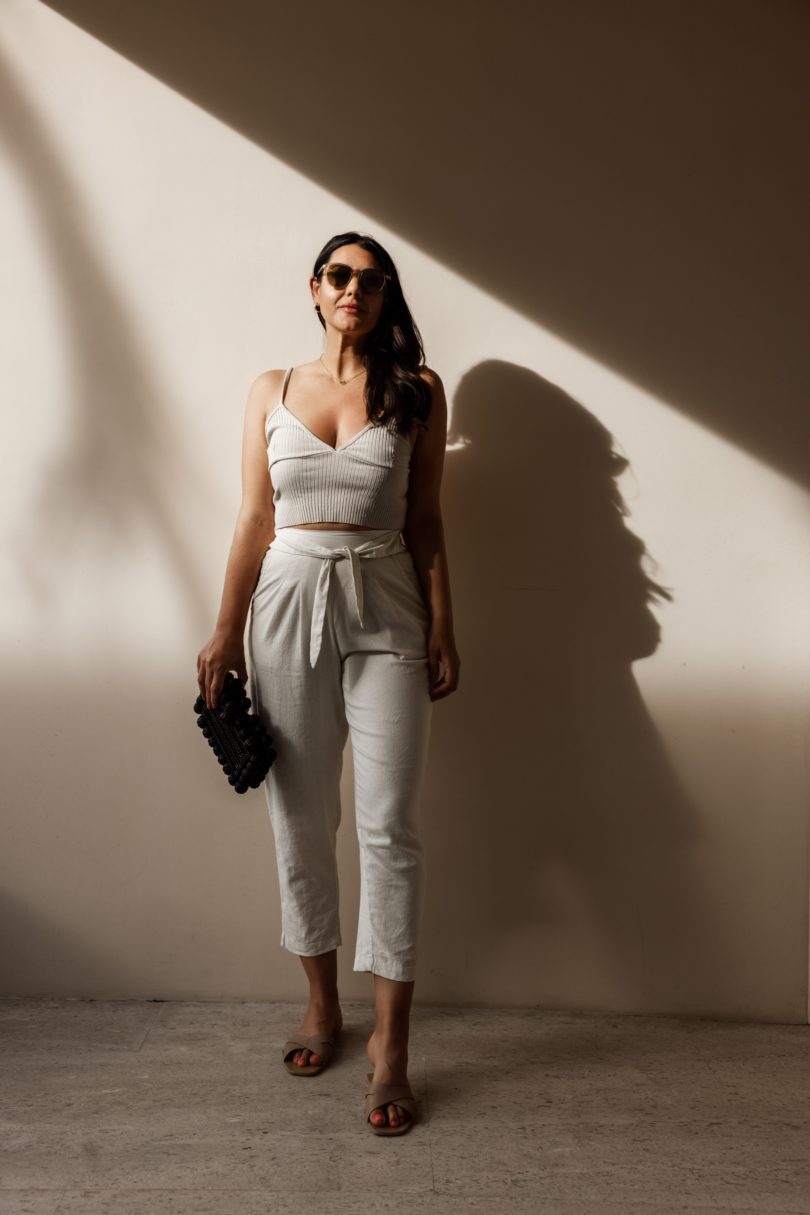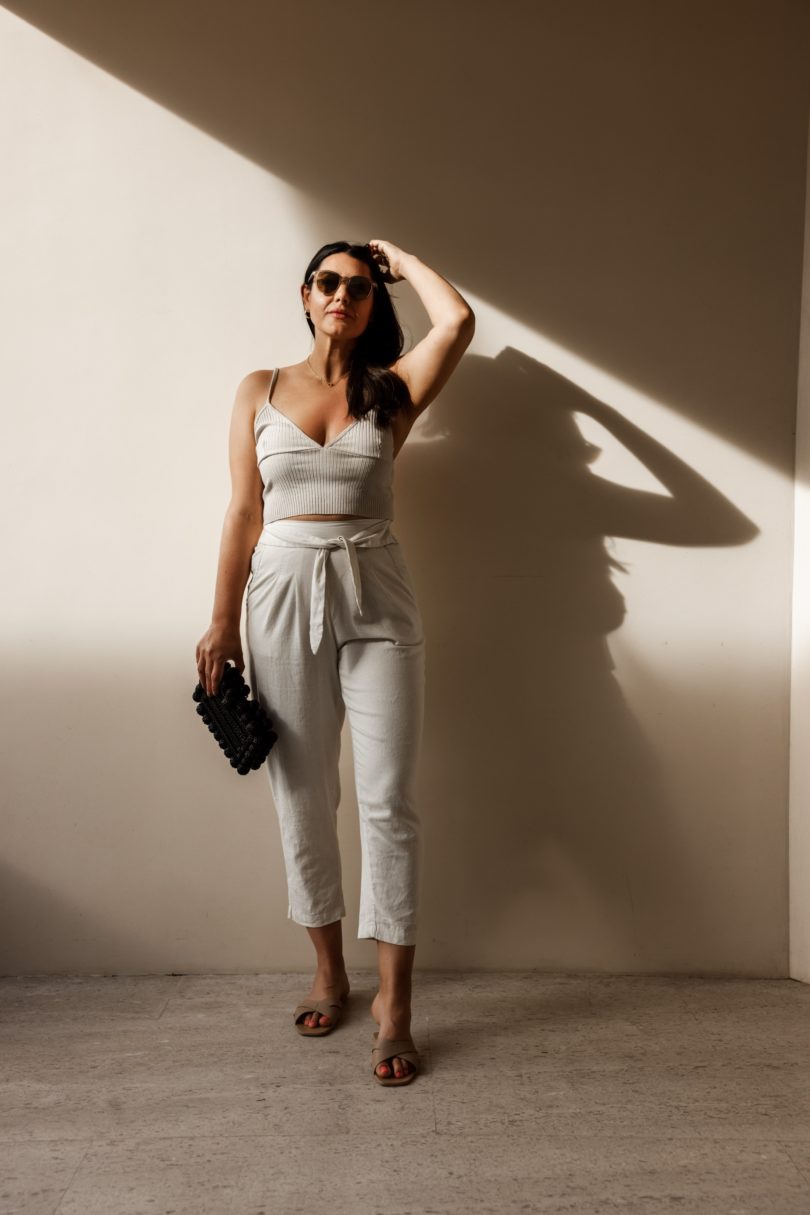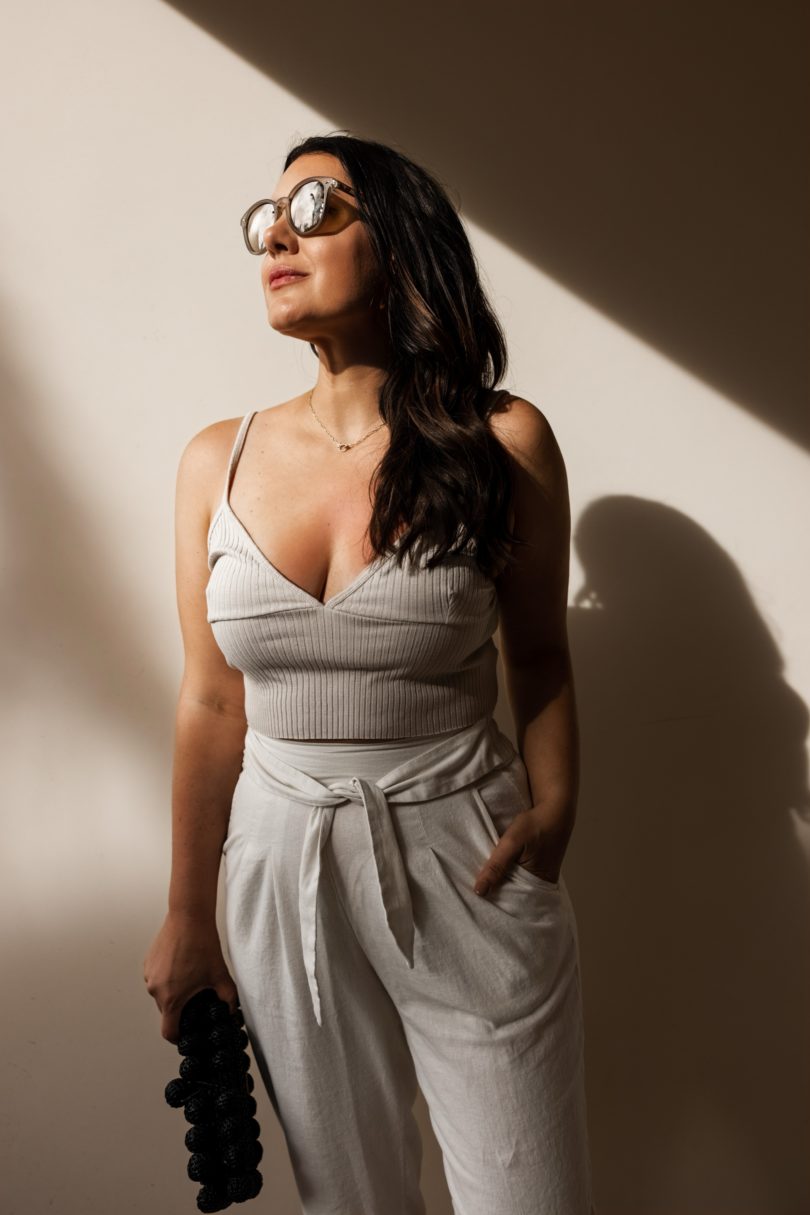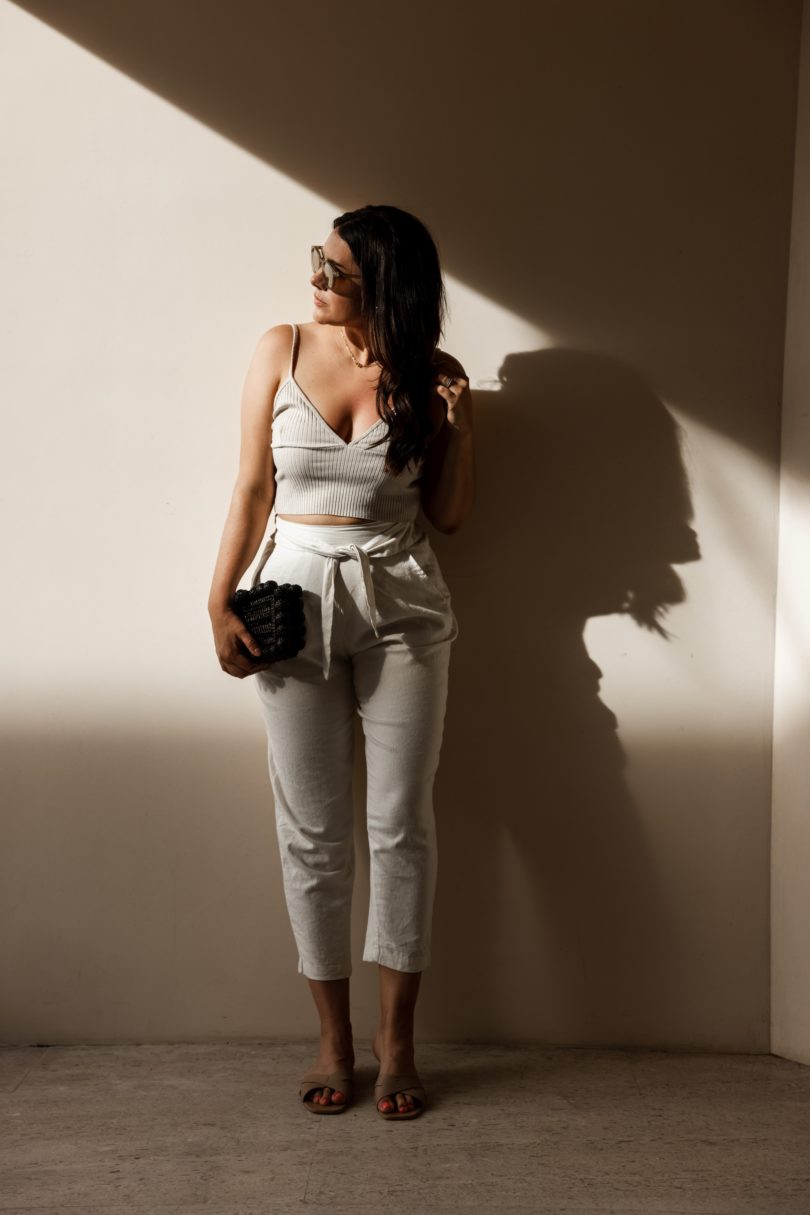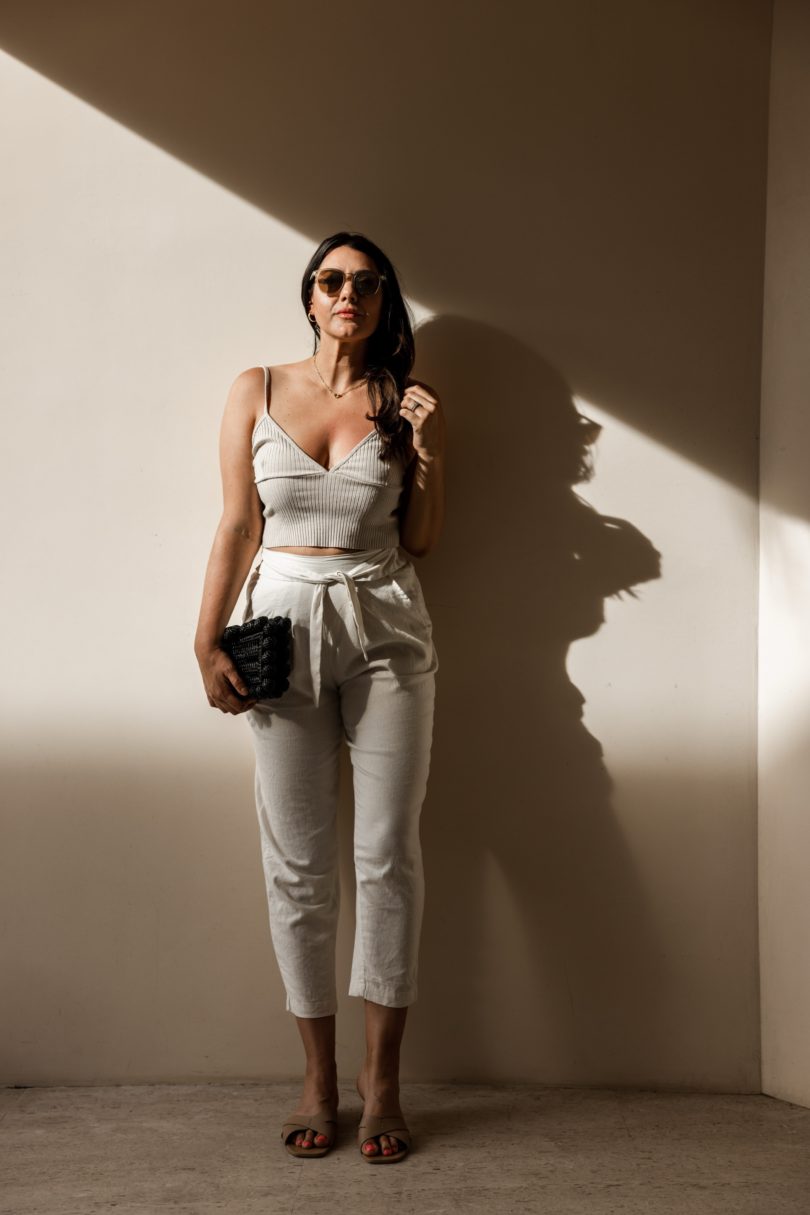 I took a variety with me this past week (#12lbs) to show you that you can dress for vacation on any budget. For instance, yesterday I shared a $200 dress and a $30 dress, both were beautiful options. Today? This top is somewhere in the range of $15 and these pants are from Target, so under $40. The most expensive thing here? My clutch. She's super cute…but I only recommend if you want to carry a hotel key, lip balm and possibly your phone. Truly form over function with this one. She doesn't want to purse, she just wants to exist.
I've been loving H&M lately — have you? I think it's because I literally just discovered that I have an H&M right down the road from me, less than 10 minutes. It's been there for years and I just realized it. So now I just kinda 'pop' in and see what's new. I found this tank last time and I scooped it up because it reminds me of a crop sweater I have from J.Crew but for spring. Hear me though — it is not a sweater, it's a ribbed top. Great for summer, not for cooler days. Just FYI. You can find it here!
These lightweight pants are from Target and I legit am just now realizing how cropped they are on me. I don't think this is supposed to be cropped but who knows? If you got long legs, be aware they may be cropped. But for all my normal or shorter ladies out there, these would hit perfectly at your ankle. Which is my preferred length, TBH. The fabric is nice and it didn't get too wrinkly in the suitcase which is a win for me! I am in the medium, fit is TTS! Oh and the tie is fake. It just ties and hangs. Hangs and ties. Find them here!