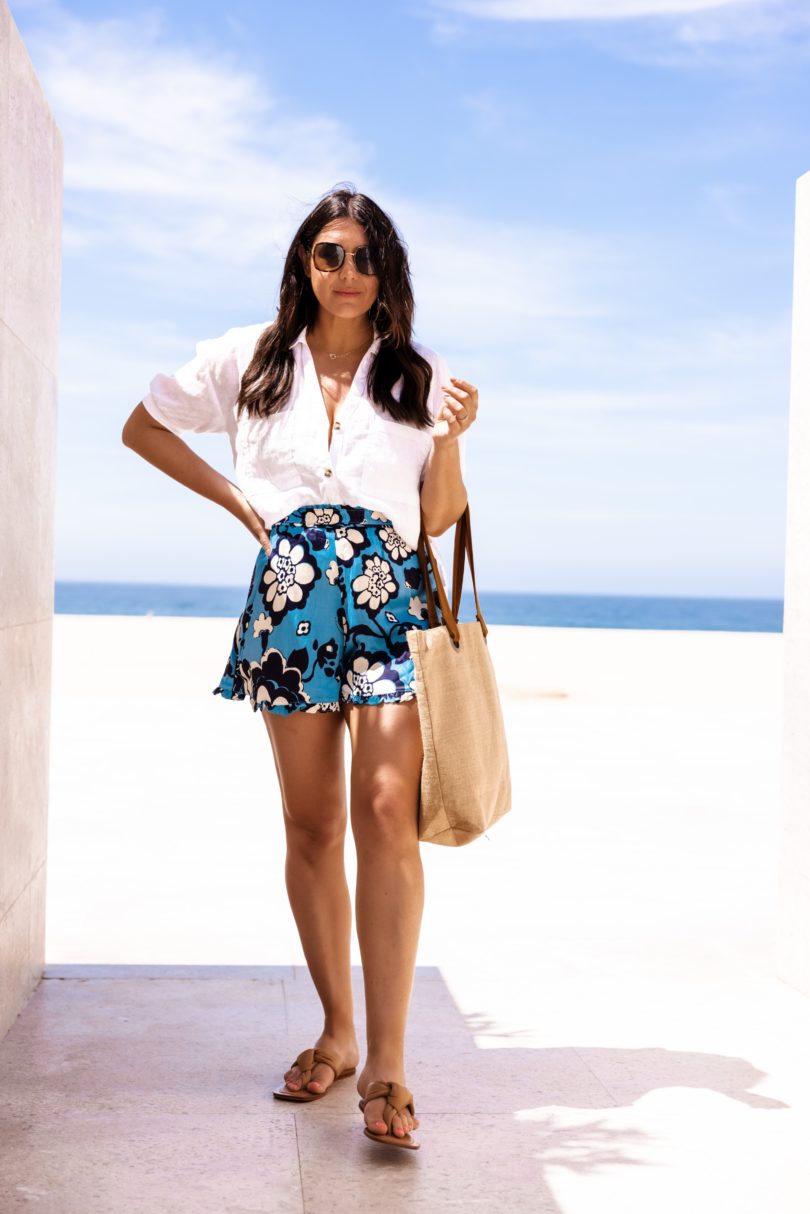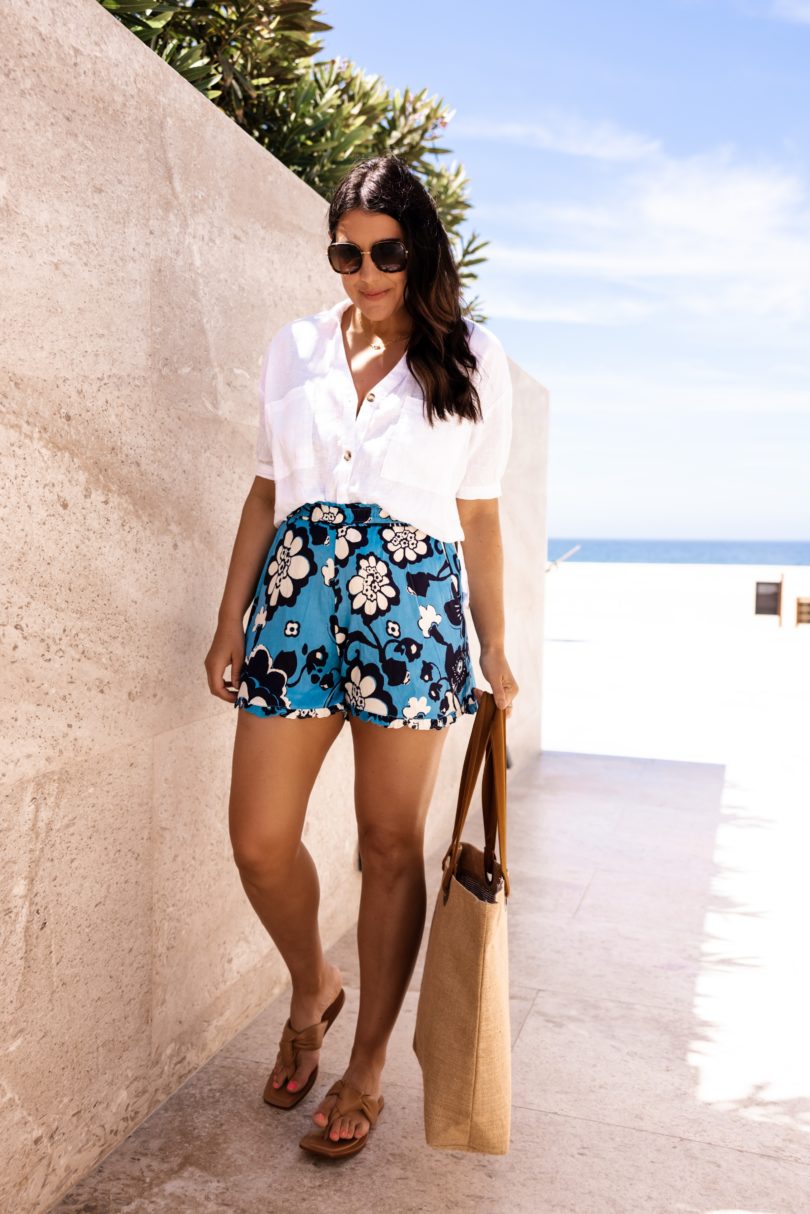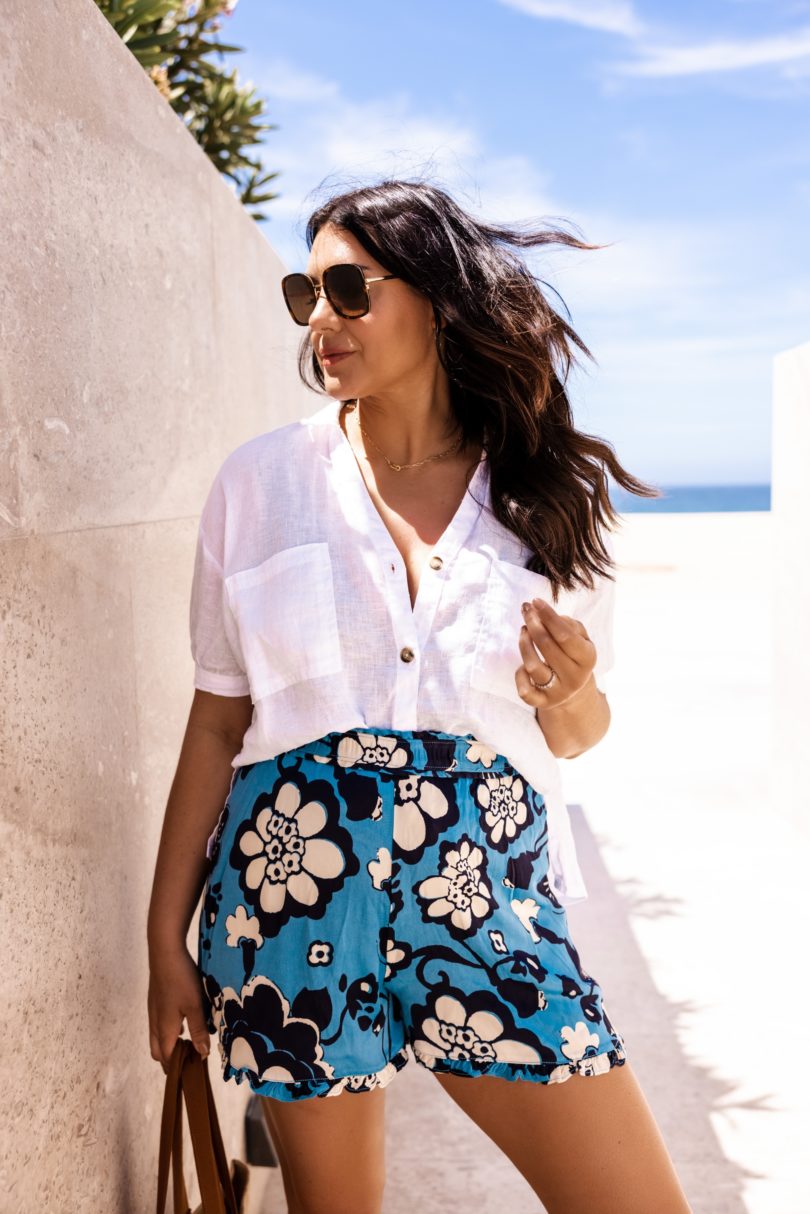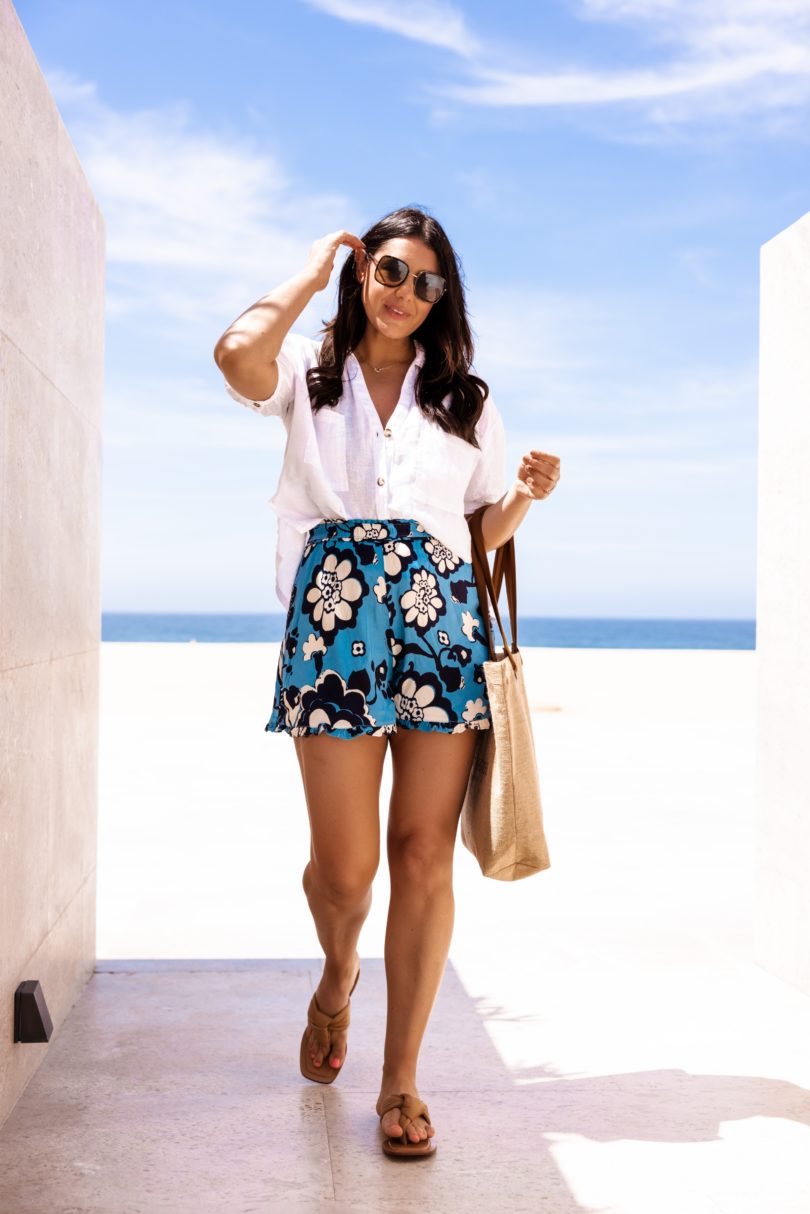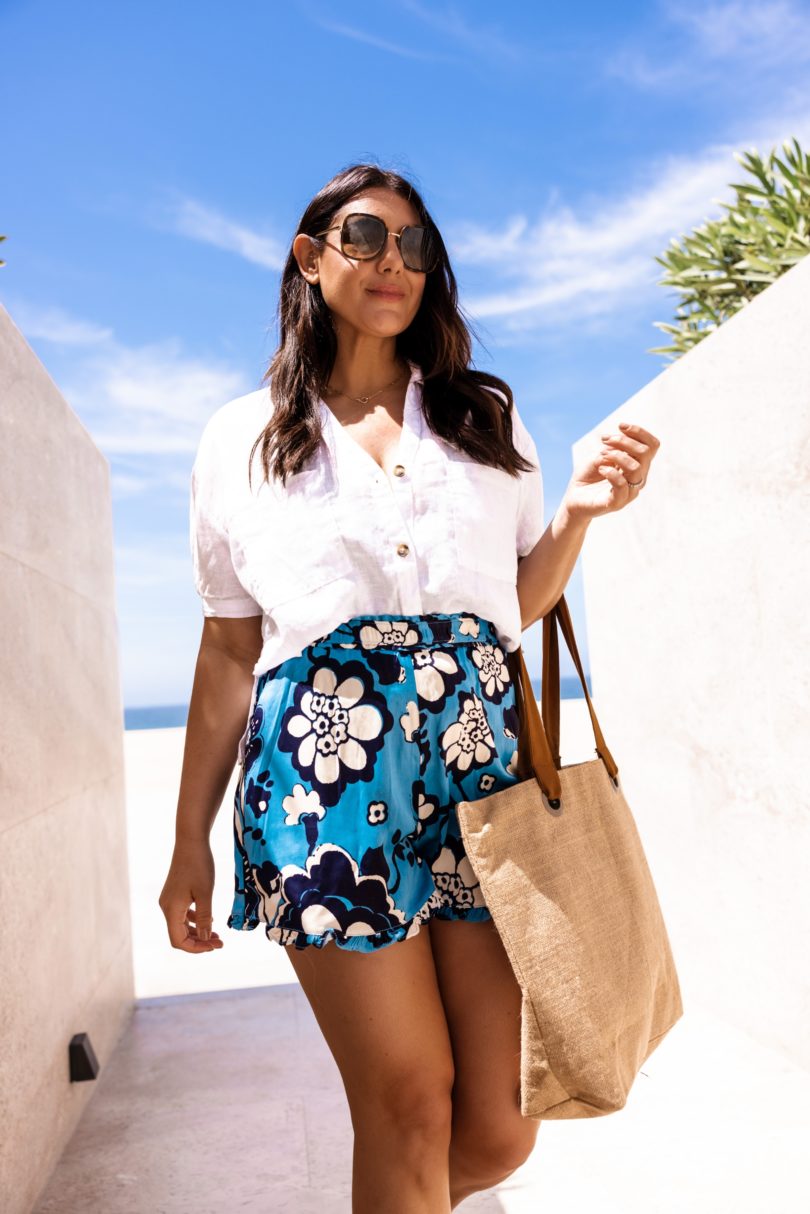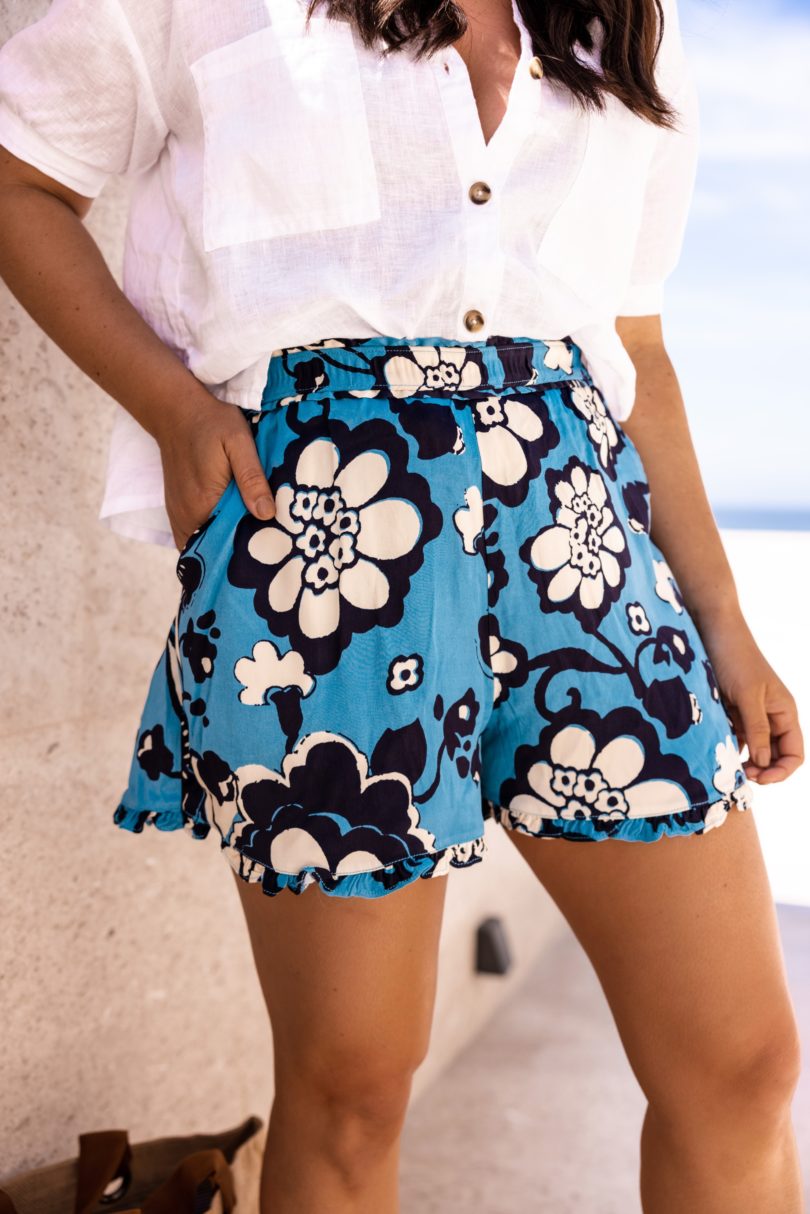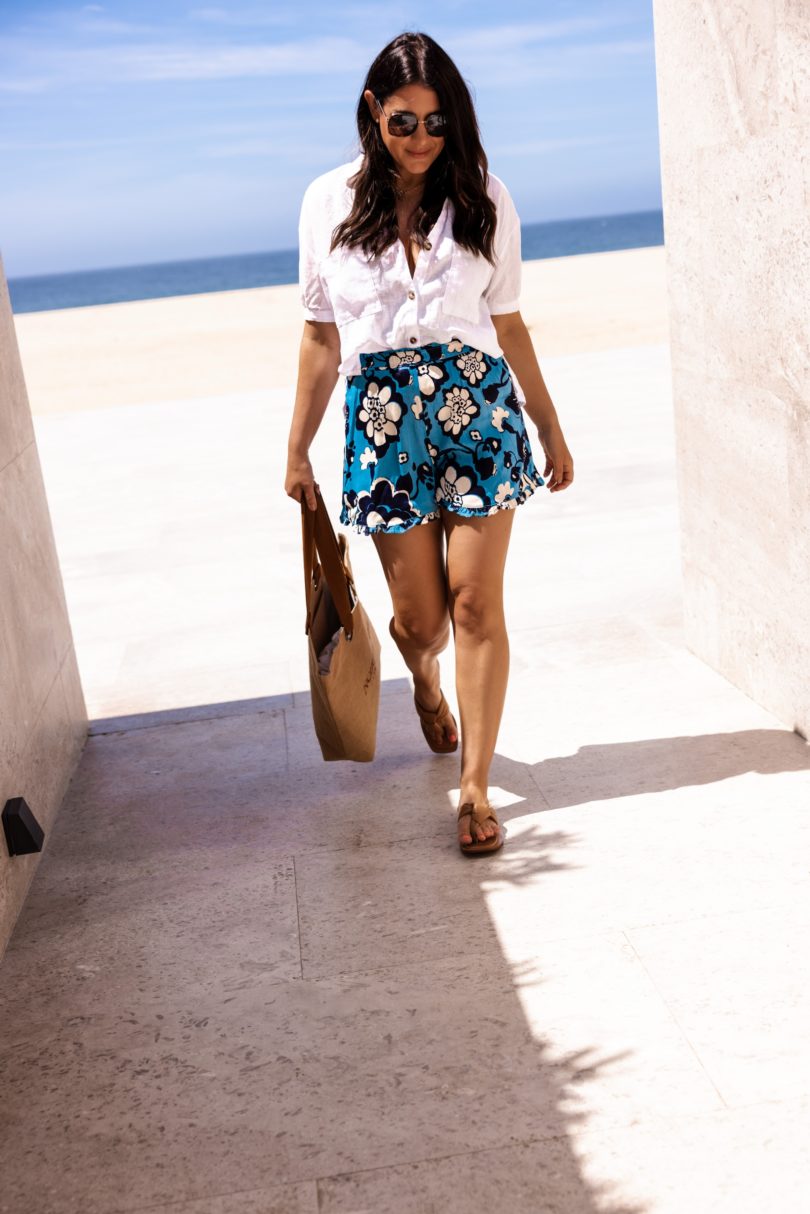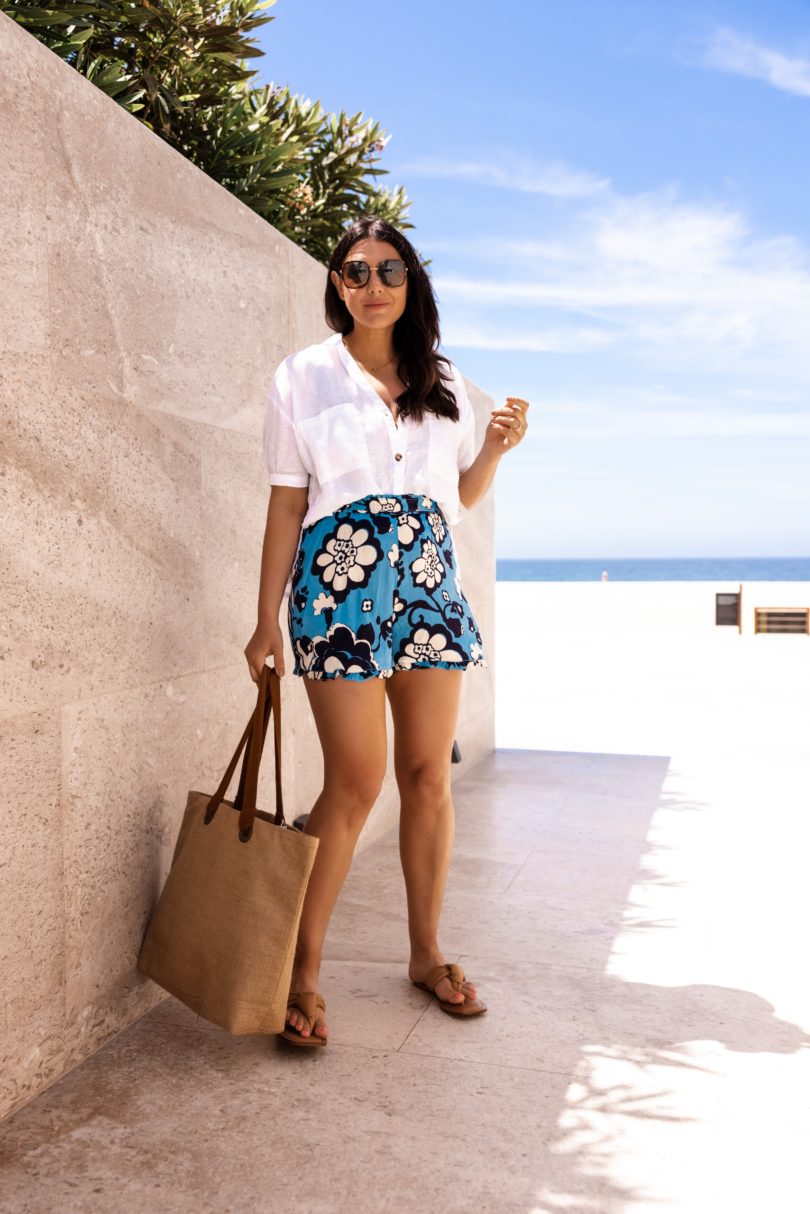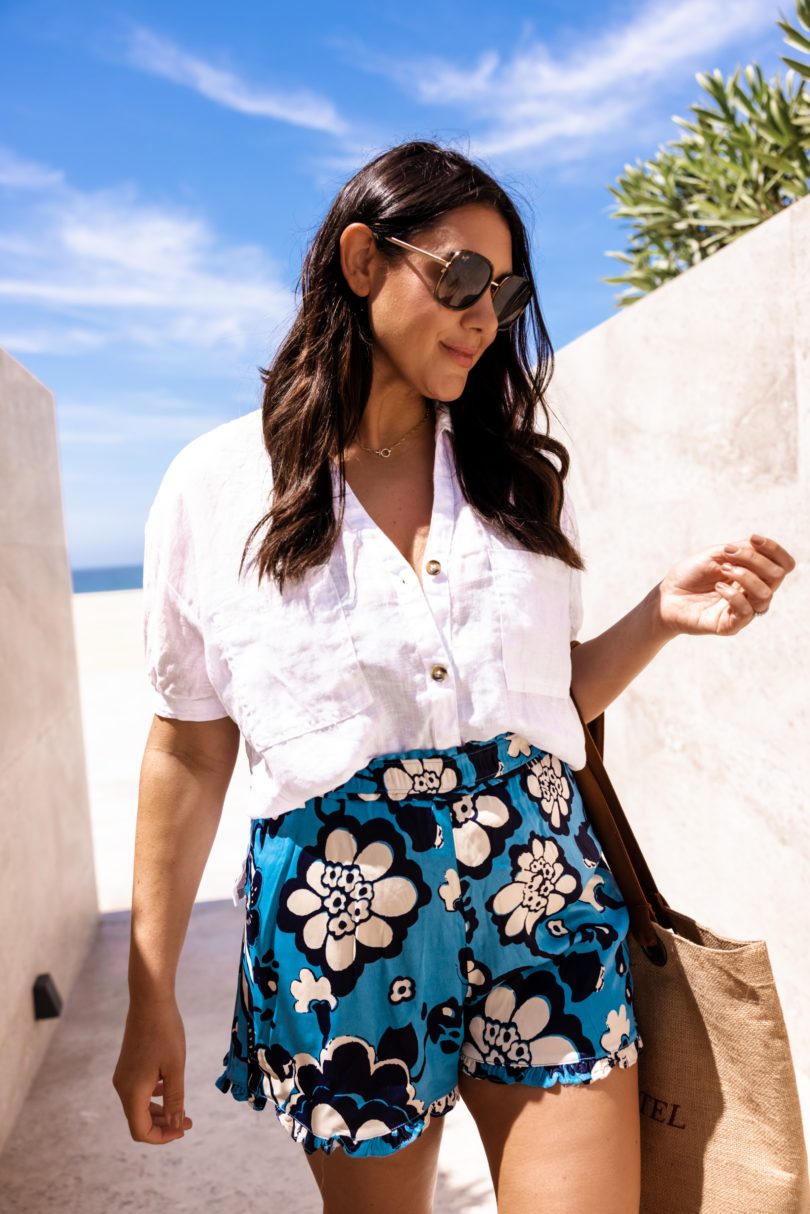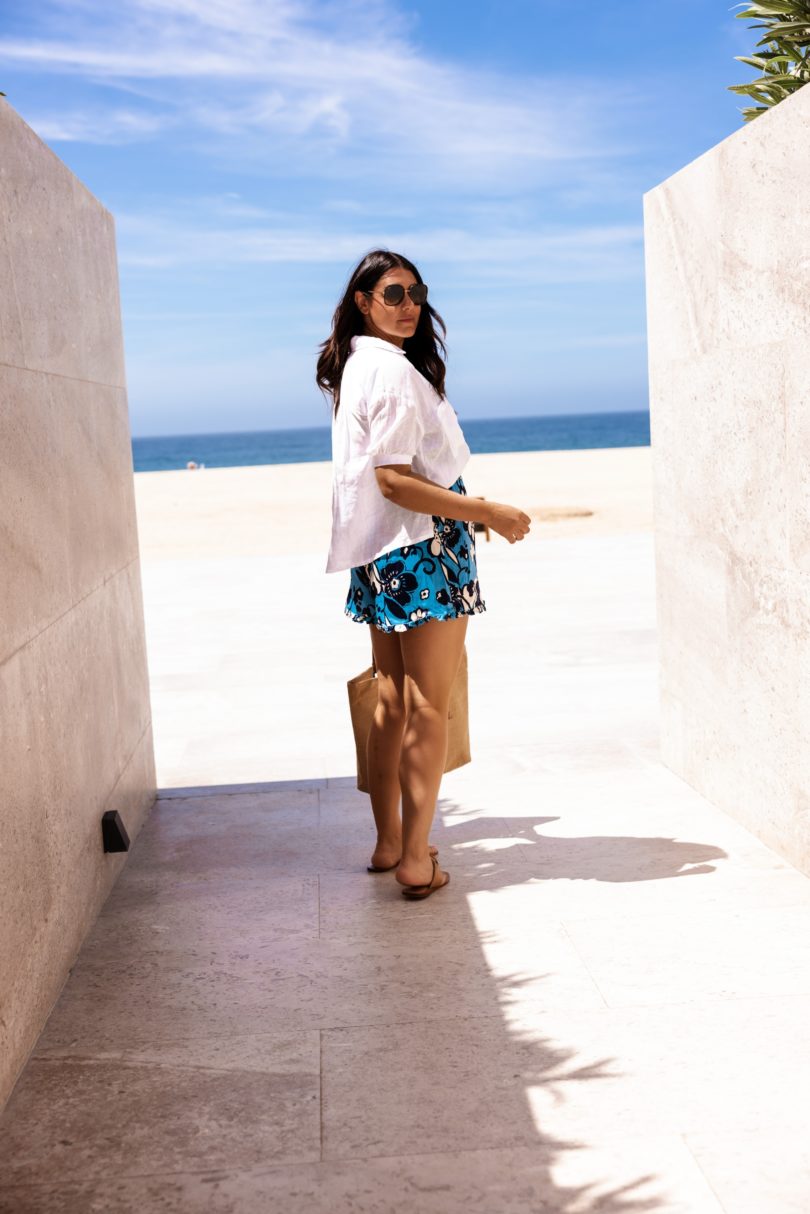 Sorry / not sorry for the 10 minute long scroll of photos here. They are just so pretty and the sky is perfect and the ocean really said I'm that blue. I am usually a lot better at edited down but not today, can you blame me?? Cabo was one of the prettiest places I've ever been. (Not me trying to plot how to live there…)
Would you believe me if I told you we actually didn't plan to match my shorts to the ocean? It's true! It was serendipitous because we were walking to a new pool and we found this spot, ran back grabbed the camera and the rest is history. This outfit, while it looks like a normal outfit, is actually my pool cover up. I'm telling you a linen top is perfect for this reason — you can wear it everyday but I love wearing it to the pool or beach because it's a nice, natural feel and it dries quickly. You can find this top from Anthropologie in many colors here!
If you've followed me for the past decade, you know good and well I love a colorful short or skirt for spring and summer. These shorts are so comfortable, in this slinky cool fabric and they were perfect by the pool. I am in the medium, they fit TTS but they are elastic waist so it's a journey to get them over a booty. 🙂 Find them here!