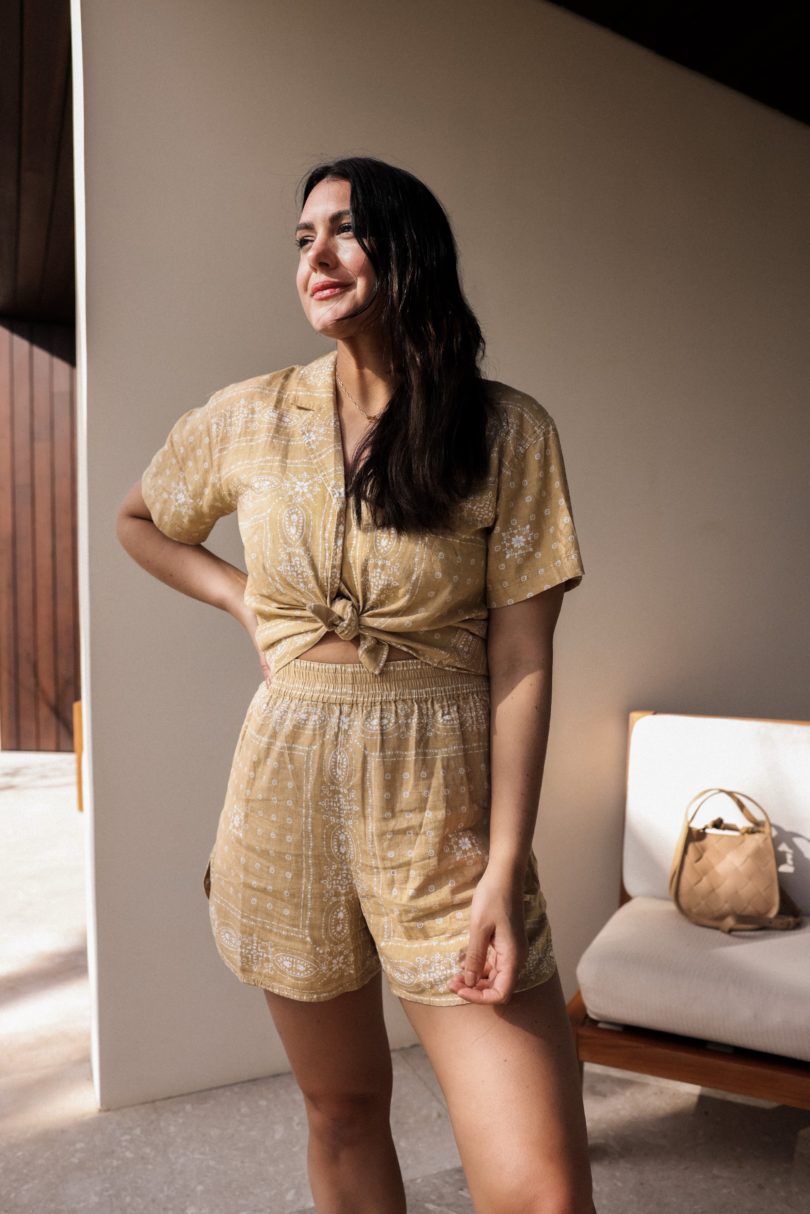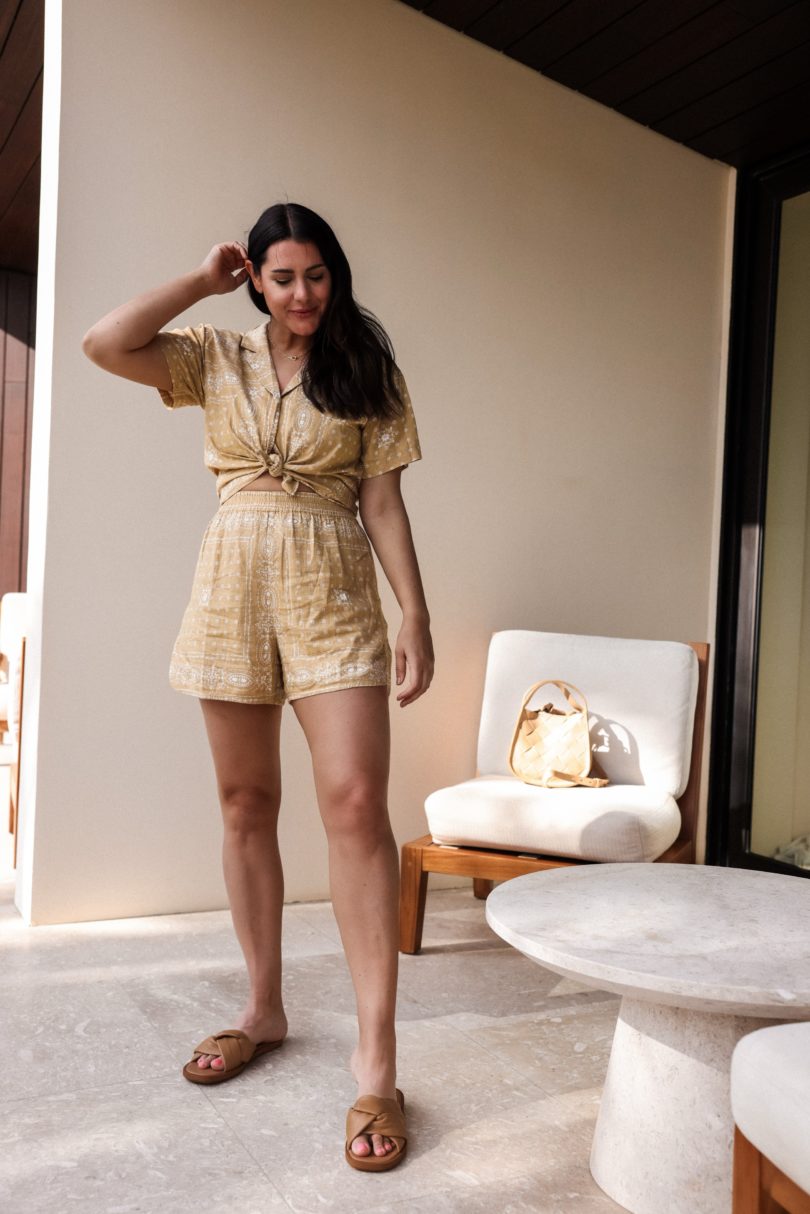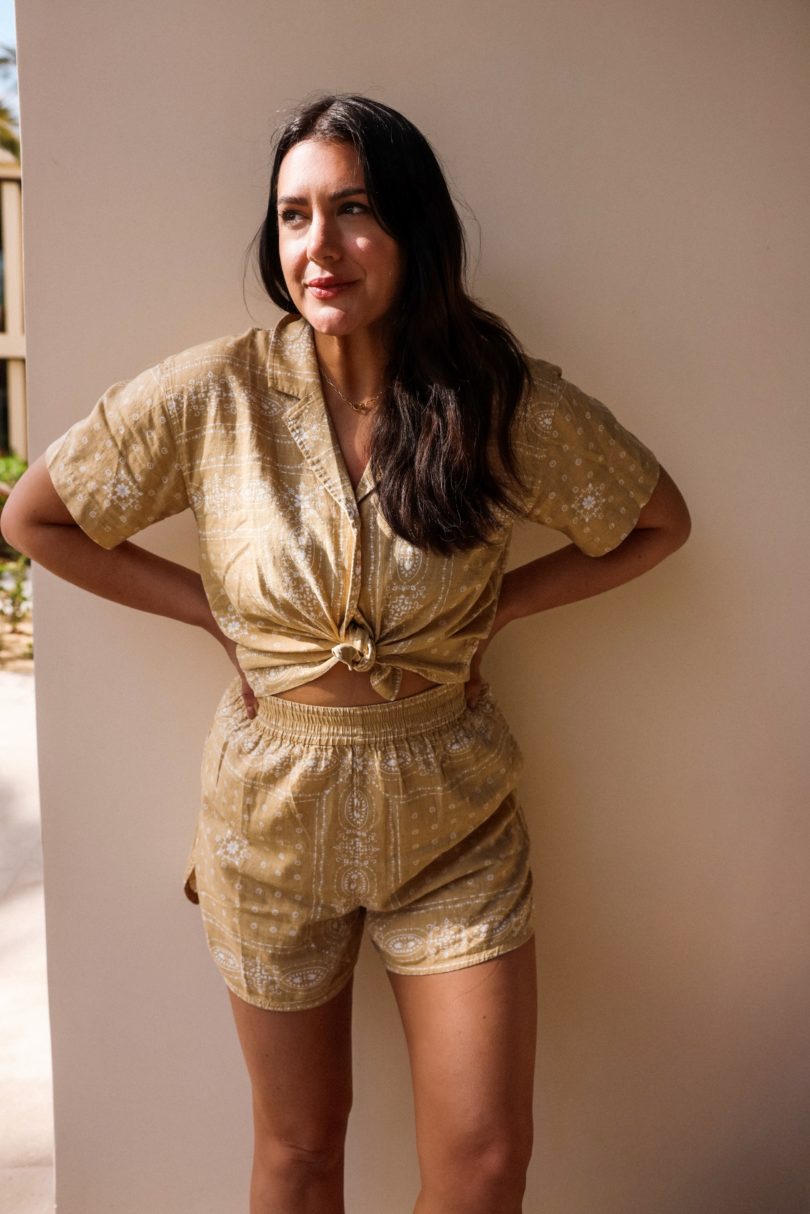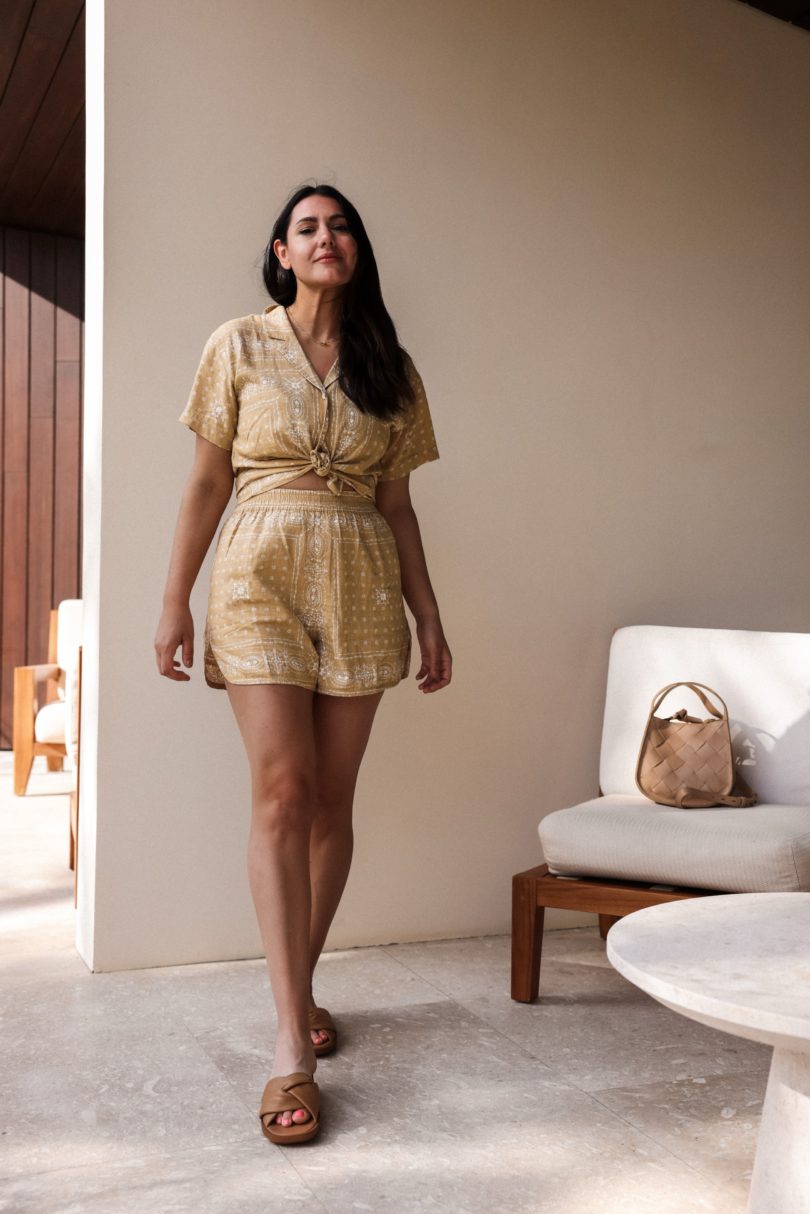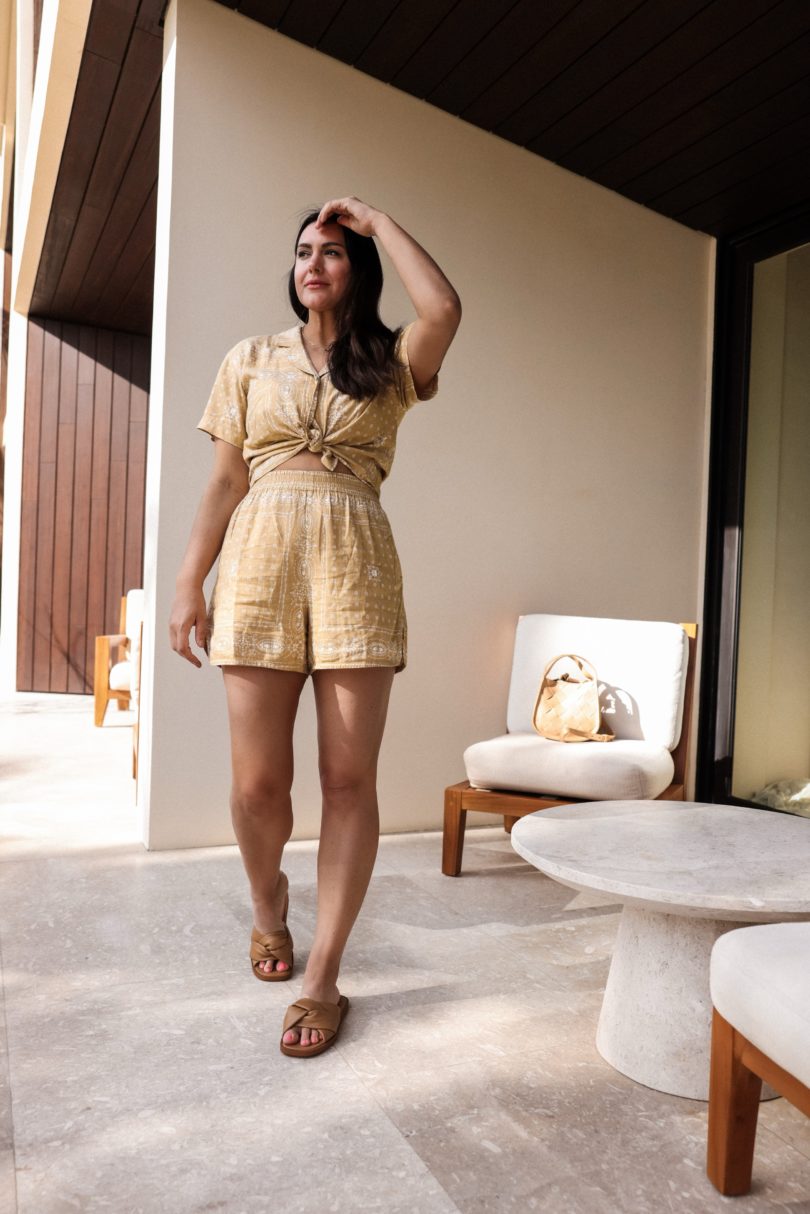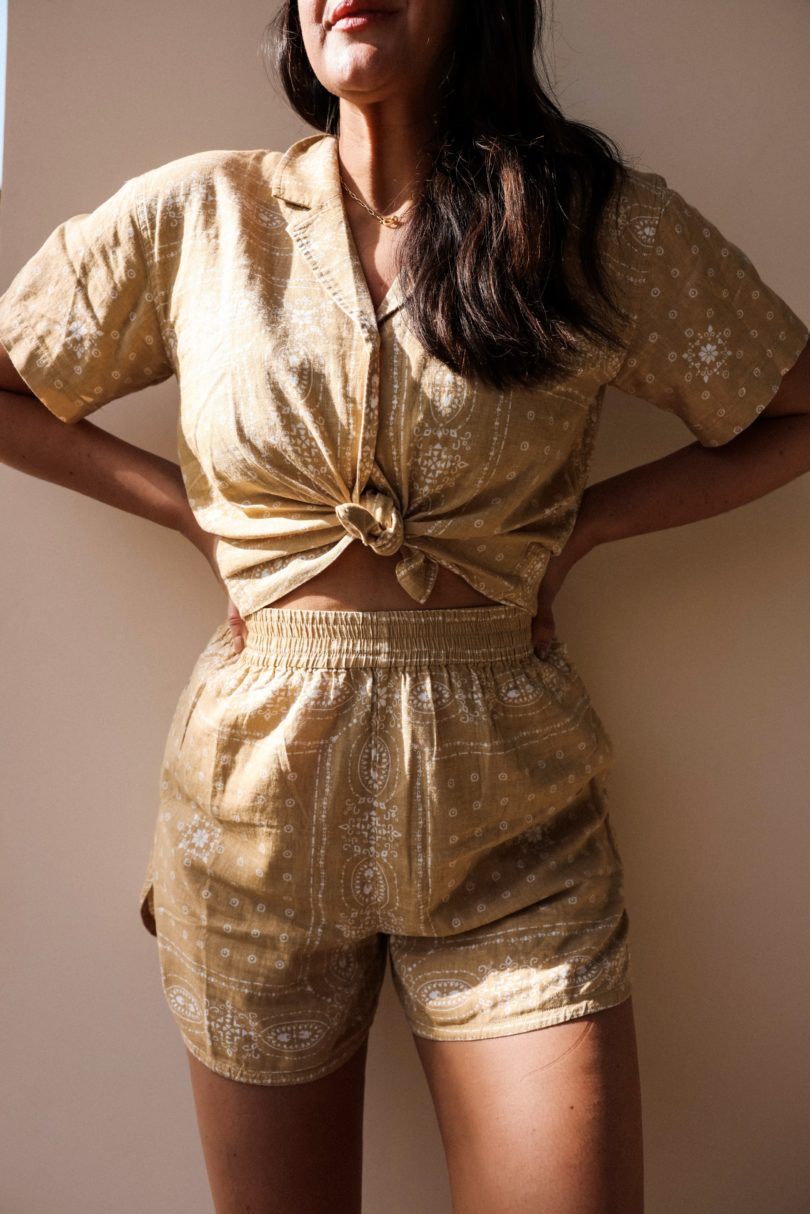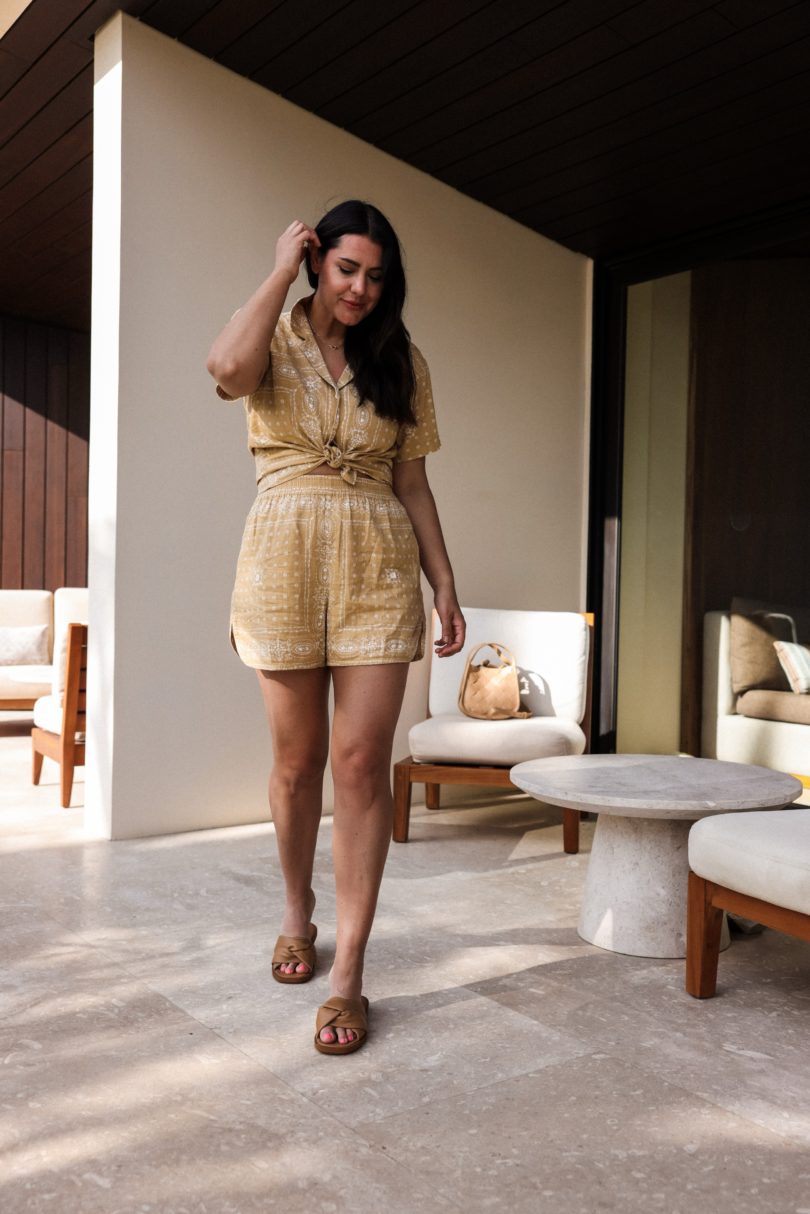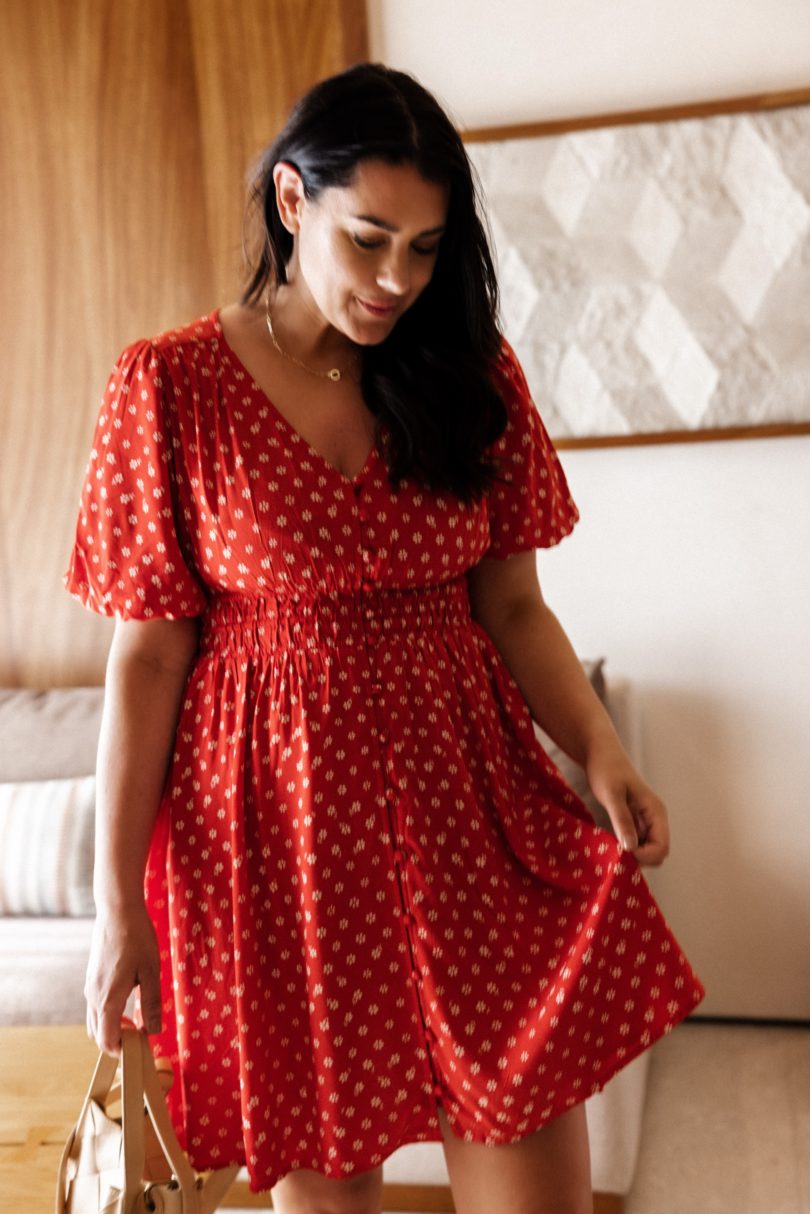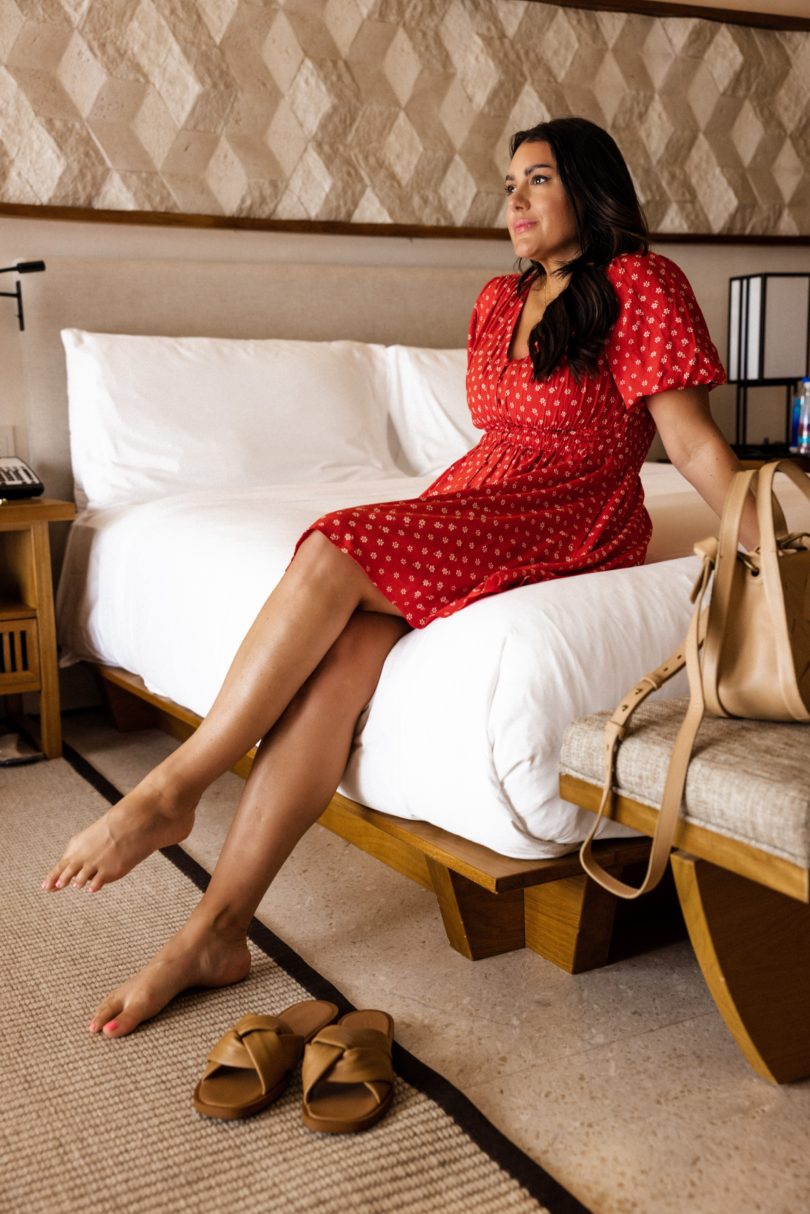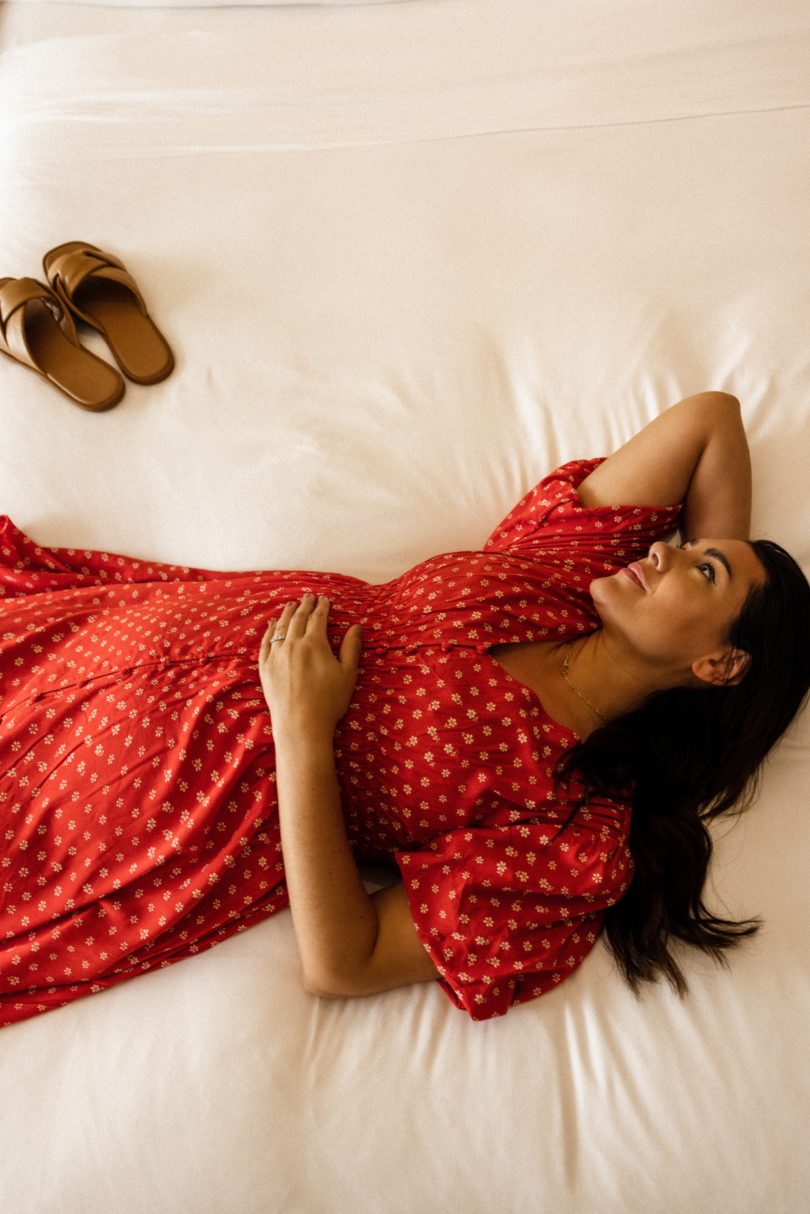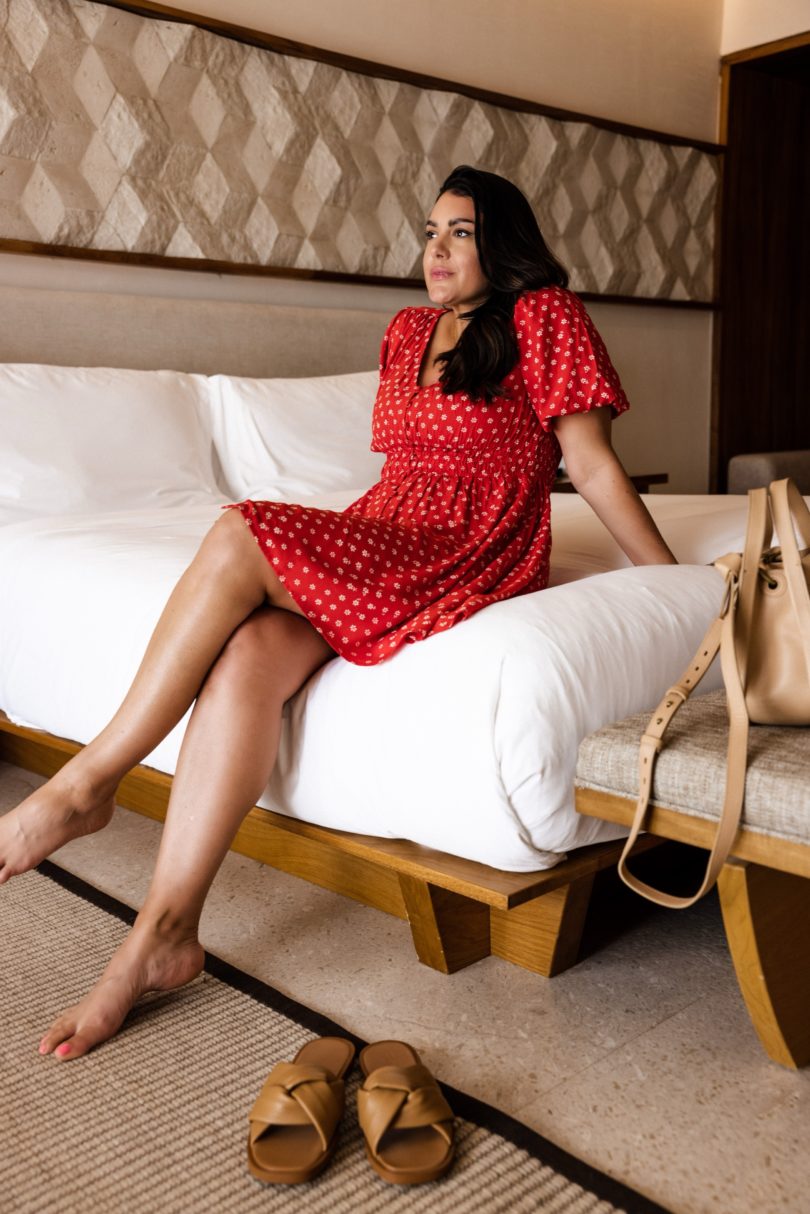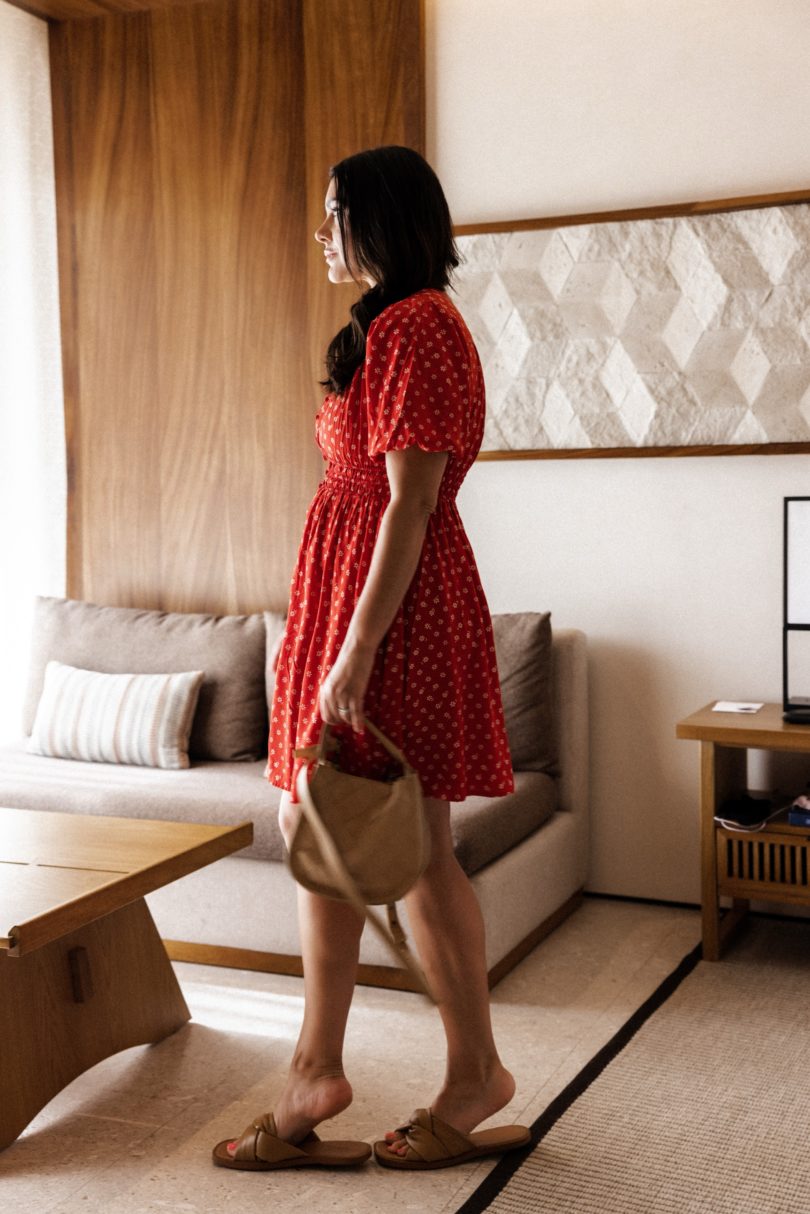 It's probably because I've documented most of my outfits for the last 12 years but it always catches me off guard when I notice myself changing styles. The last two years I have felt so drawn to neutrals and black and it felt good. I felt chic and put together. Maybe I was giving myself a lesson in neutrals and I'm thinking about it now — was that the year of 2020 influencing style? It felt like everything went neutral and grey-scale. Perhaps so but I'm no anthropologist. However lately I have had a return to color in the best way. I almost feel like a rebel even though I used to wear exclusively color and dressing in neutrals felt like playing dress up.
This set from Madewell is a great example of return to color and what an unexpected color, too. A faded, vintage yellow somehow feels new and I love a matching set, probably to a fault. I am in the medium of each piece, TTS although you could size down in the top if you are in between sizes.
And if you are looking for color but not in a two-piece form, this pretty red dress is basically perfect. Now it is selling fast, per usual with Madewell, but you can find it here! Size up for larger chests but overall TTS and a great length.
Okay and last plug I swear — these sandals are all types of yes. Comfortable and not too heavy. I hate to say it but sometimes Madewell's sandals are a bit heavy :/ (I love you Madewell but it's true.) But these here are light and they don't rub! They will definitely be favorites for summer. One note — size up a half size if in between sizes. Find them here.