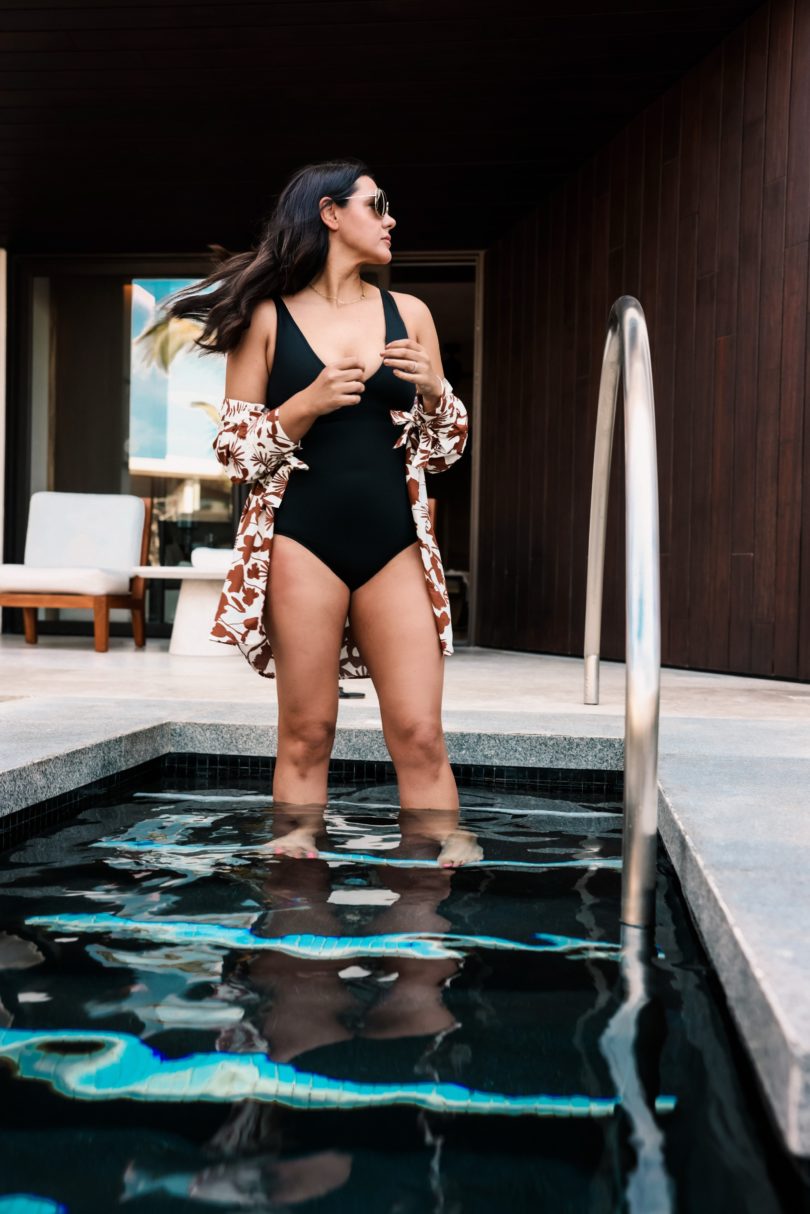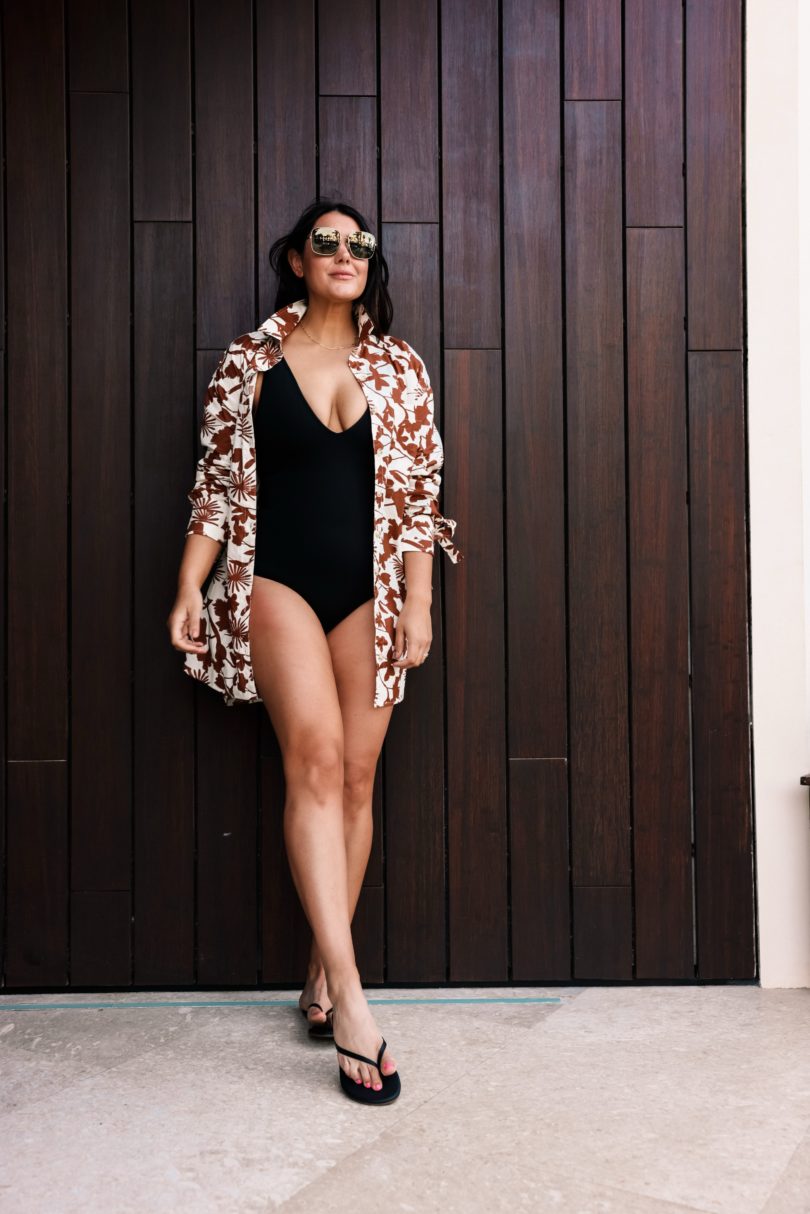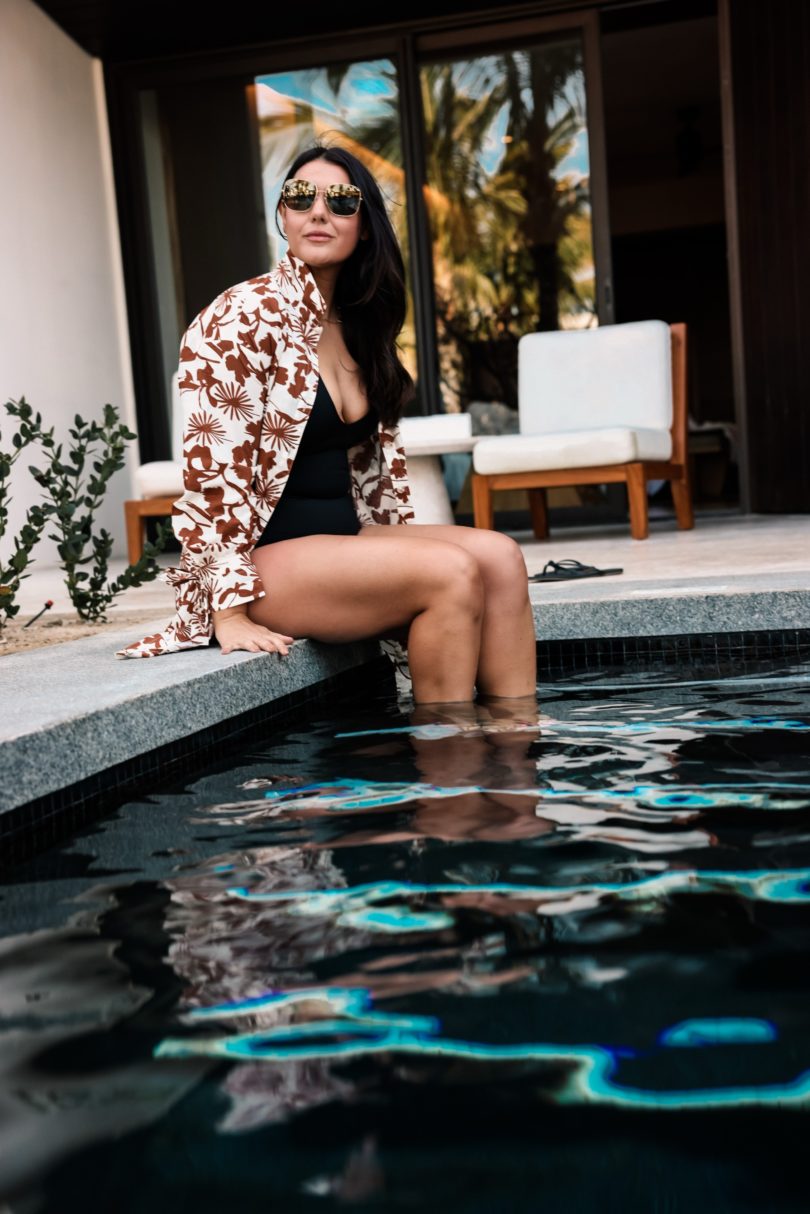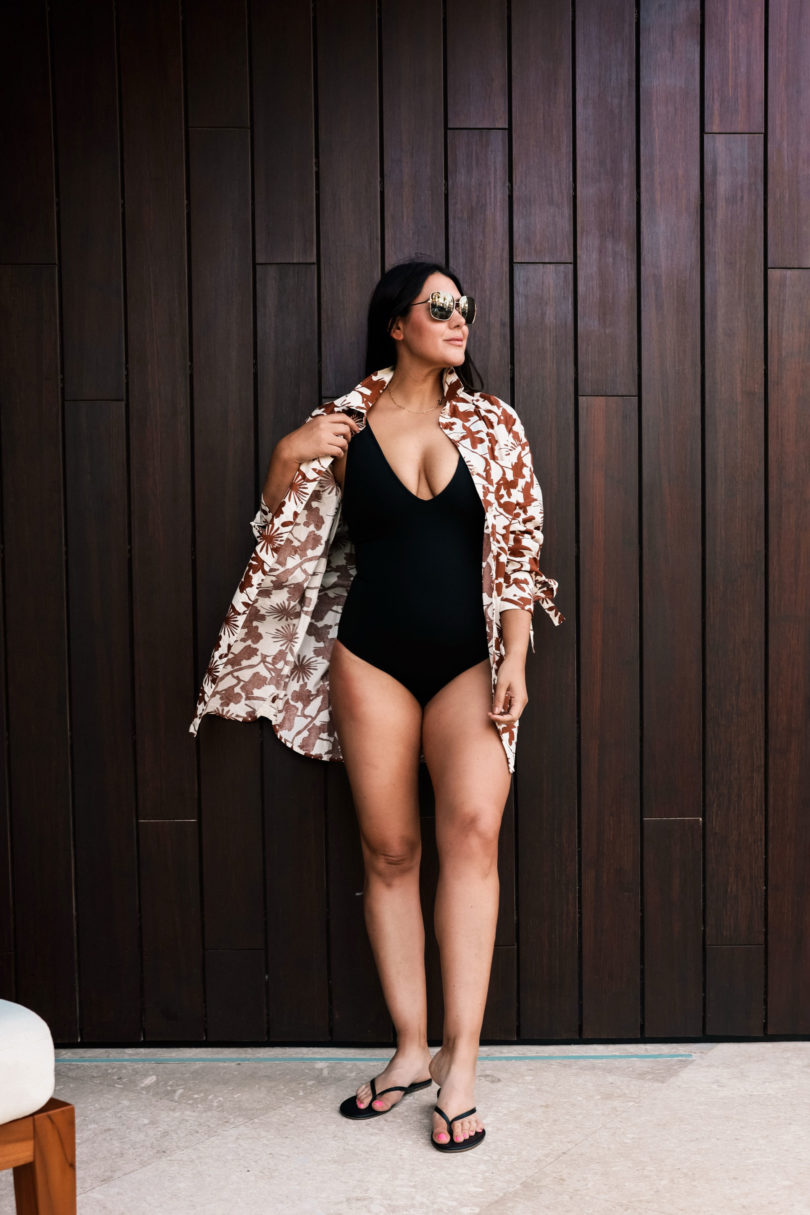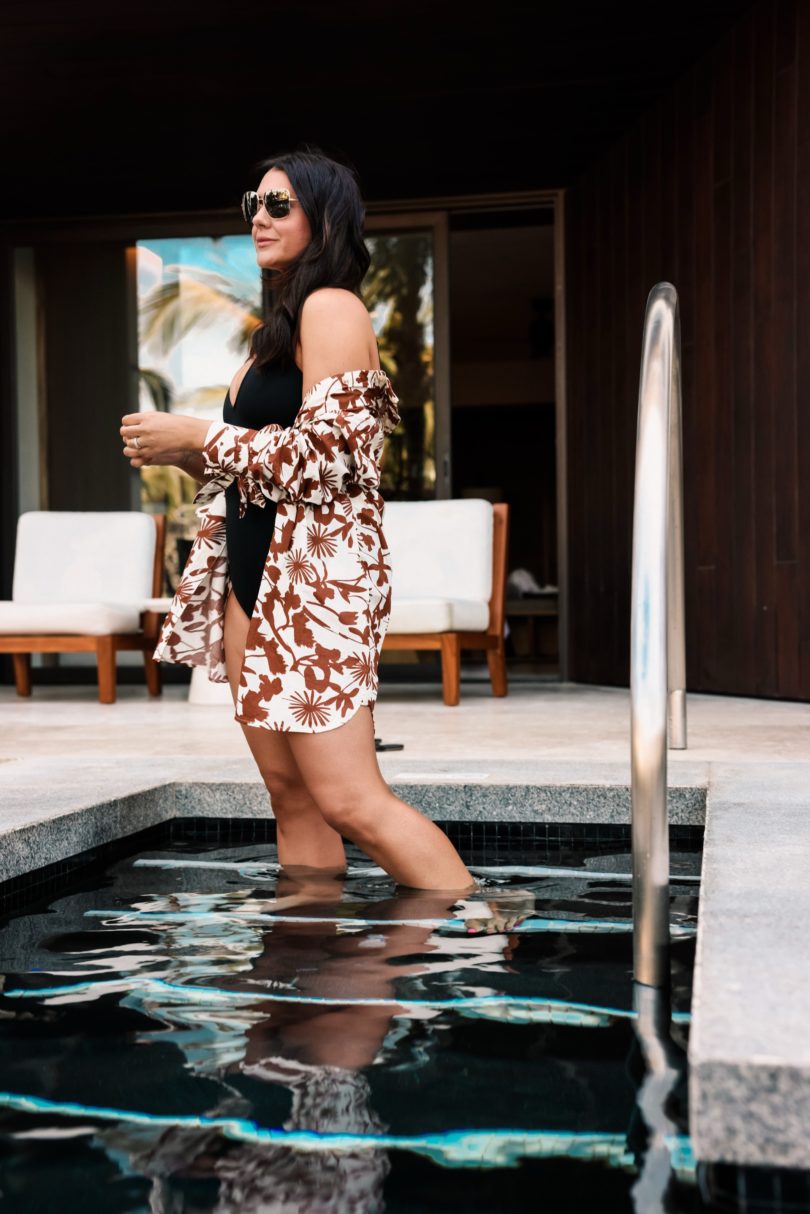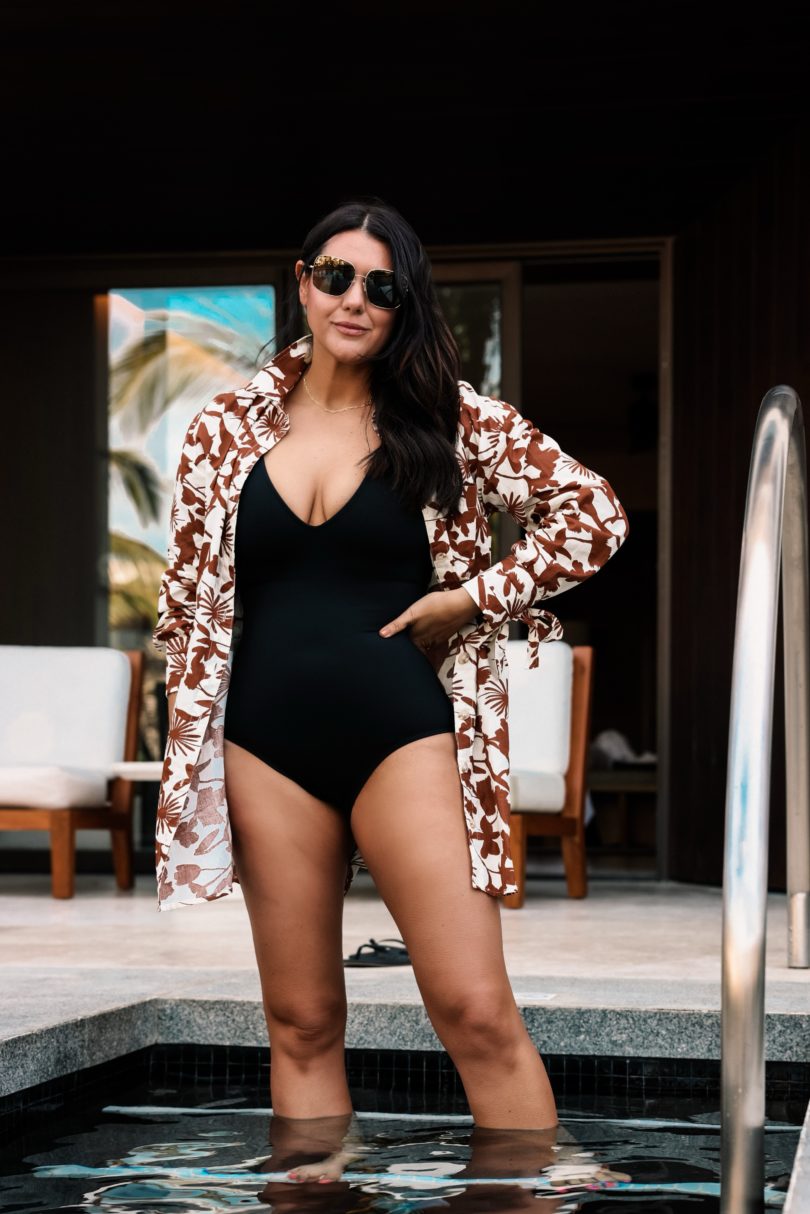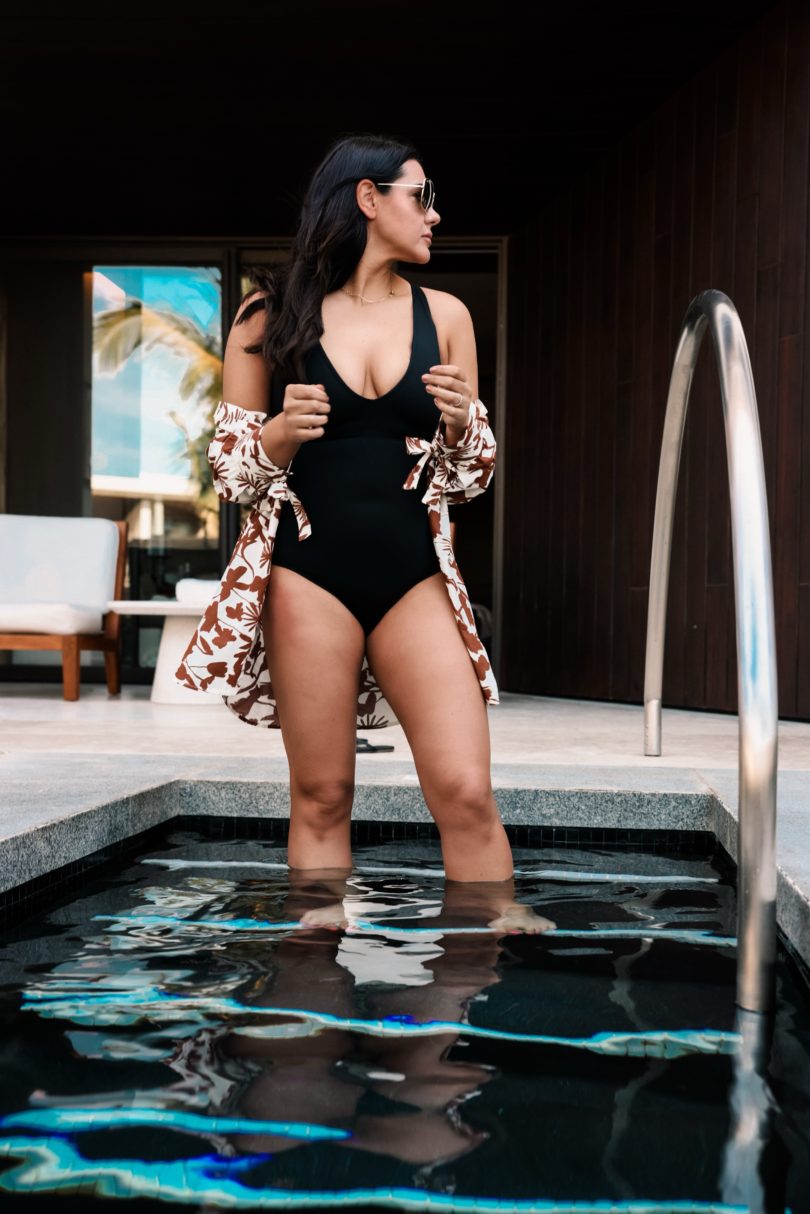 Oh swimsuit season; what a conundrum. My favorite season is summer and yet my least favorite thing to showcase on the internet are swimsuits. I usually have a healthy level of 'is anything hanging out?' during usual outfit sessions but photographing in a swimsuit raises that to a whole new level. But you know what? Swimsuit shopping sucks and I'm here to help you out. If you, like me, have big boobs AND a long torso, then swimsuit shopping double sucks. But I actually found a one piece that works very well for both situations!
This brand from Nordstrom (Sea Level) is a new favorite for me. It's a bit on the pricier side, so this swimsuit will never retire from my wardrobe. But that's fine because it fits like an absolute dream. It actually gives support, it brings in my waist and it doesn't give wedgie. An actual dream situation. I am in the 8, true to size! Find it here in D Cup friendly sizes OR regular here.
Now I've also found and loved other swimsuits and one being from Amazon. (Love this one and it's under $50.) But I rounded up some favorites I own + favorites from brands I've tried and trusted. I would order an 8 in all of the swimsuits below OR a large if they say they run small.
Oh and by the way — this isn't a coverup but a tunic / dress! I just loved it with the swimsuit and thought I'd pair them together 🙂 Find it from Anthro here. I am in the medium, but a size up would give more length.