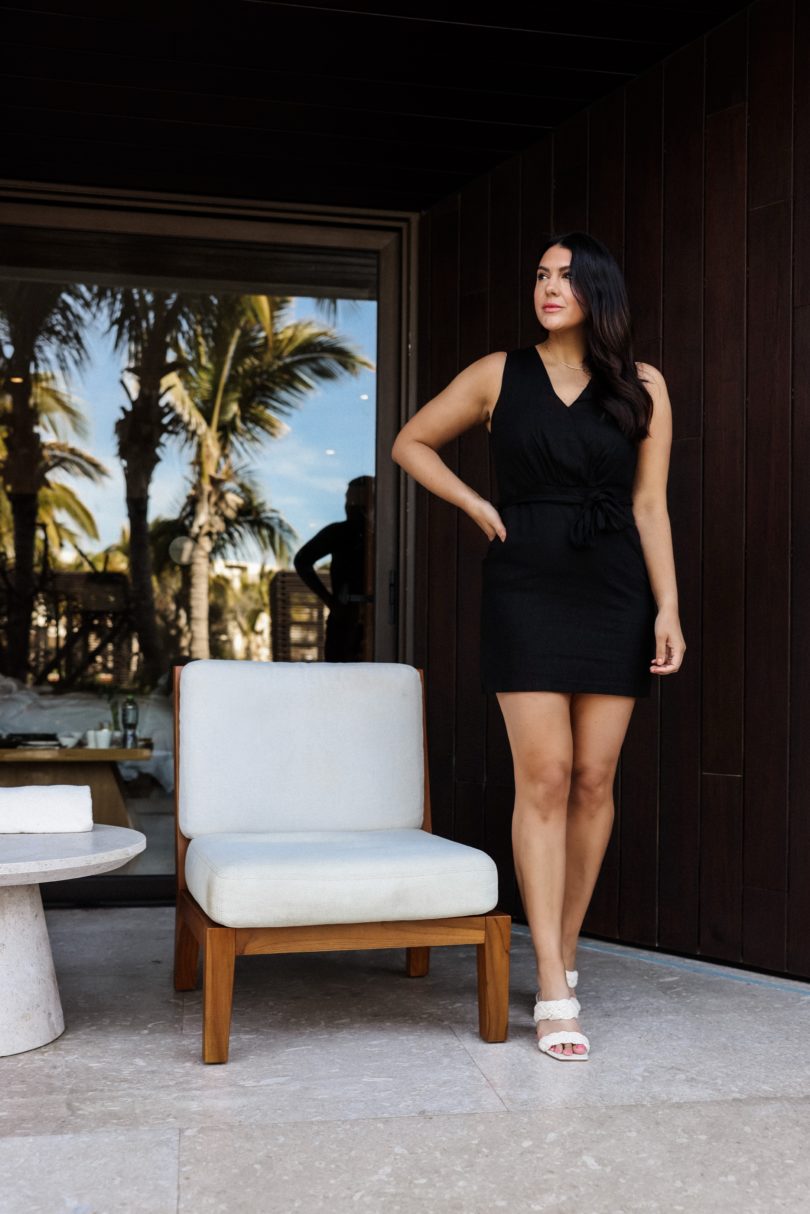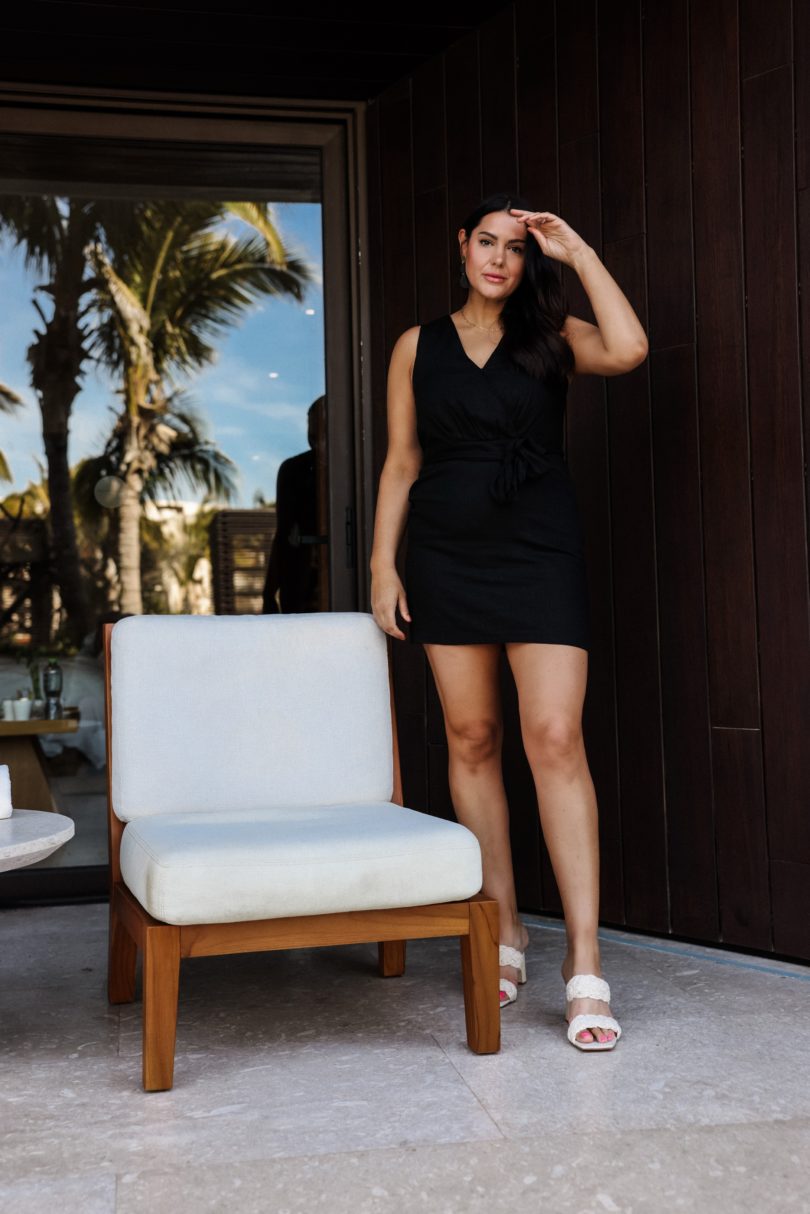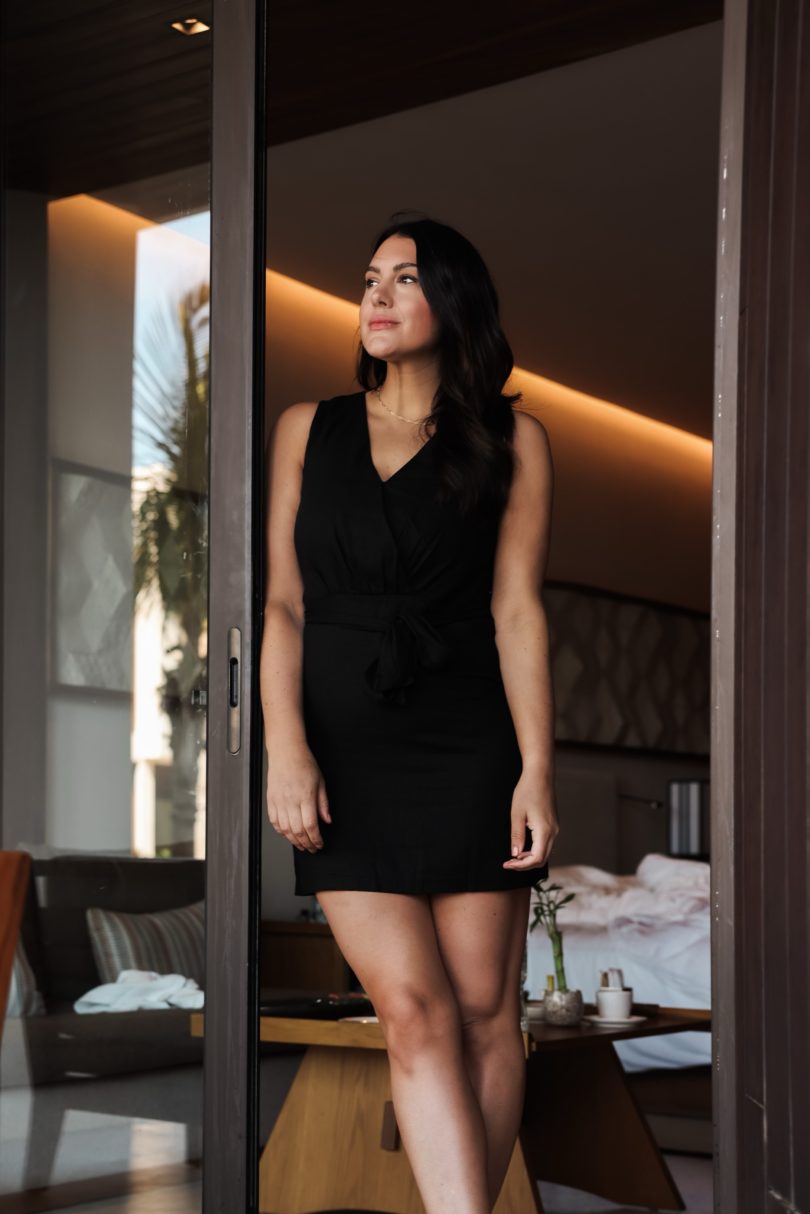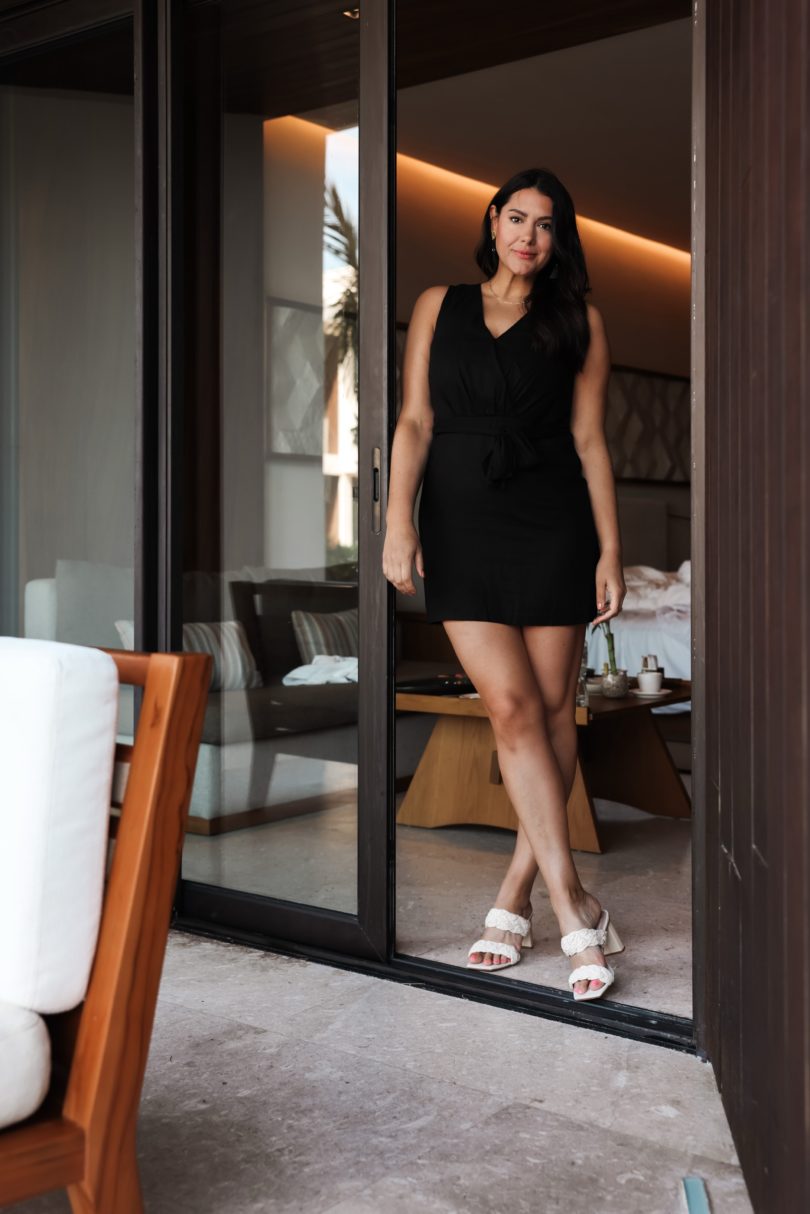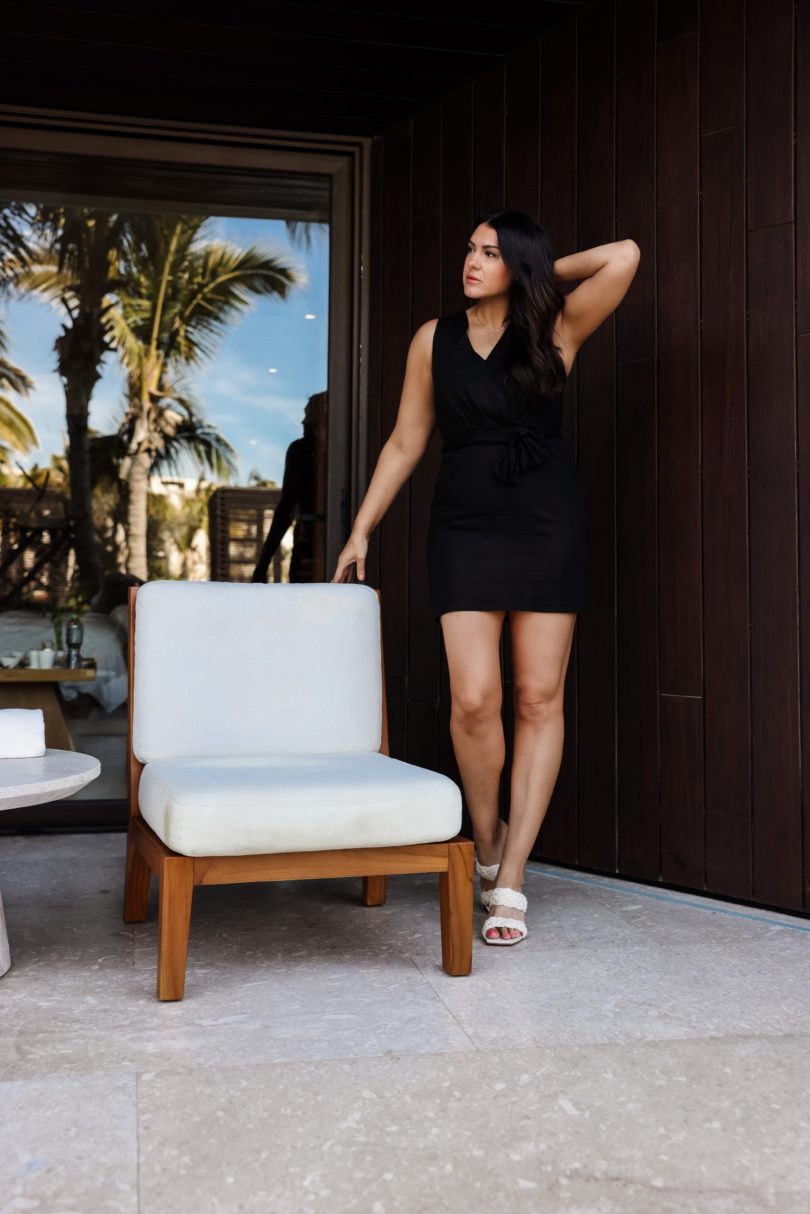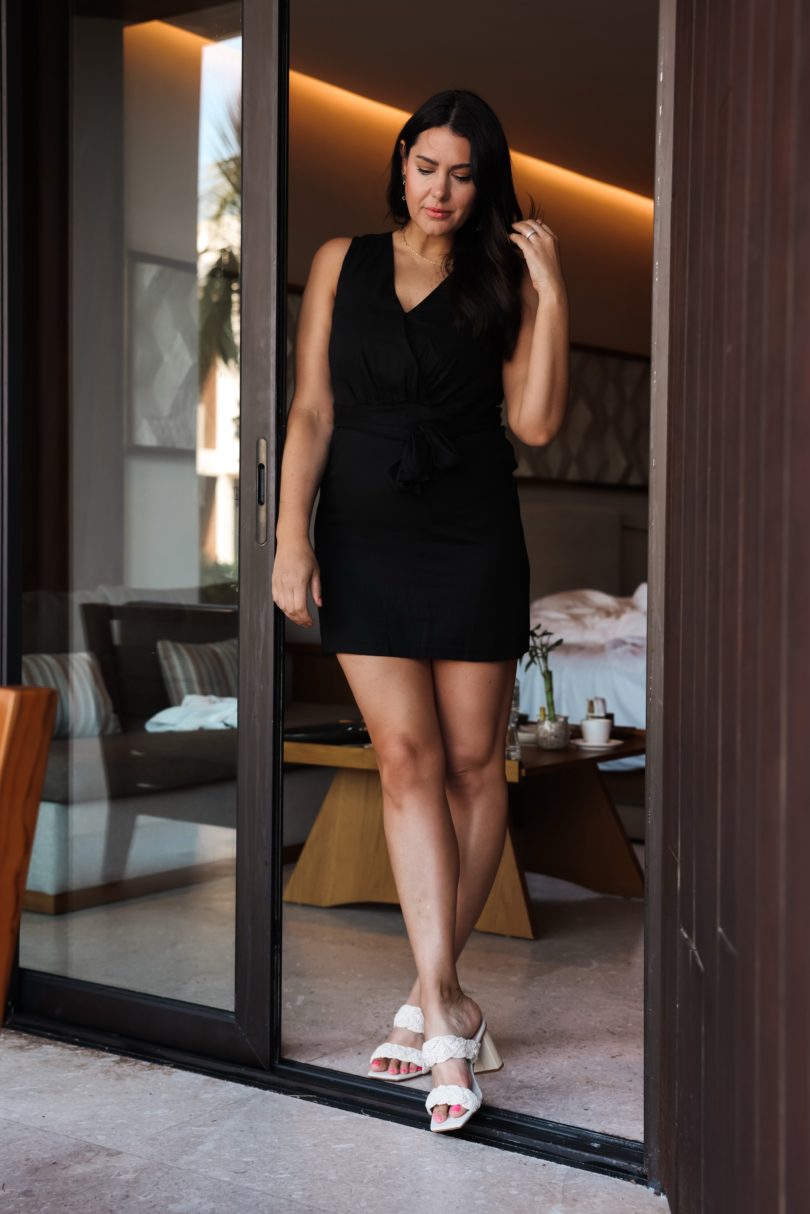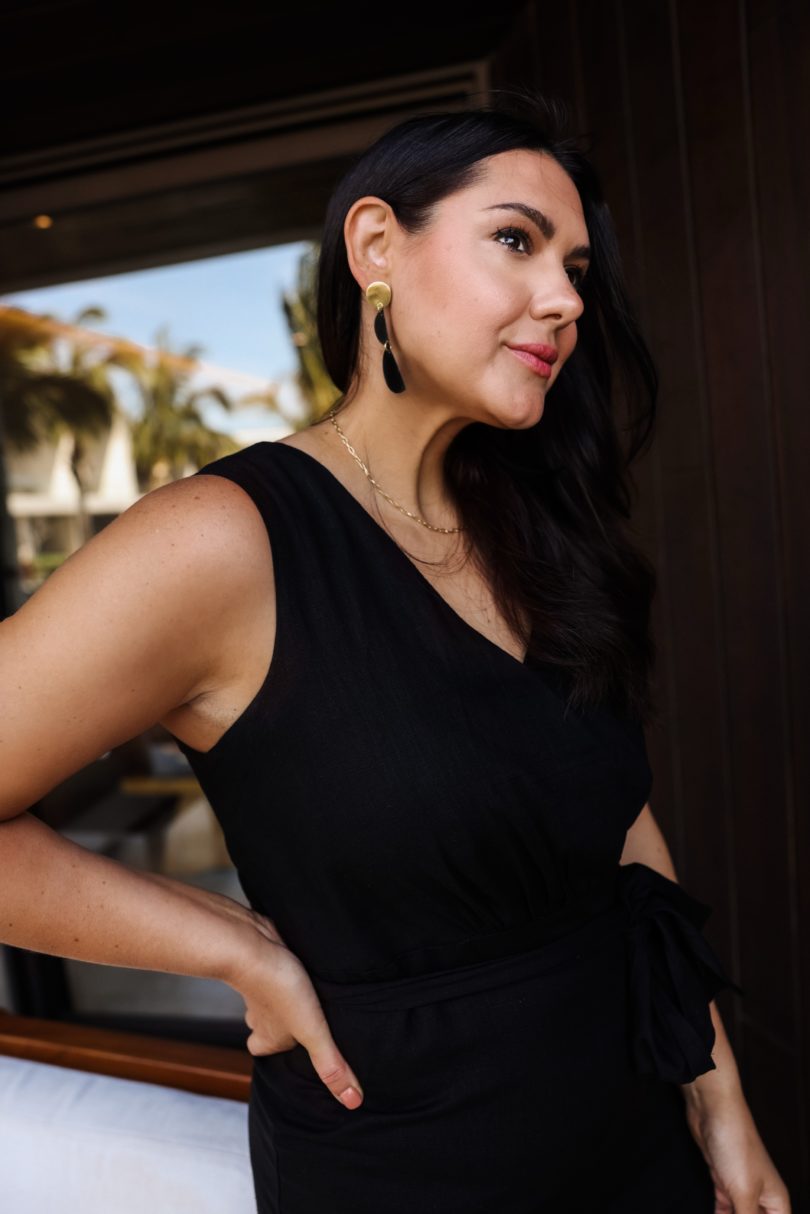 Happy Friday, friends! I wanted to share with you a hot little number from Anthropologie real quick today! This linen black dress is gorgeous IRL. I mean it's pretty in photos too but it is a number one stunner in person. I always feel like black dresses never photograph as pretty as they are in reality, but this one is pretty close. I don't always like a close fitting dress but this one felt comfortable and it covered my chest and stayed closed. (There is a snap at the neckline that keeps everything in!) I love wrap dresses but a lot of times just the tie doesn't keep my boobs from peeking out and  saying hi. This one made sure the door remained shut. And for that I give it 4 stars.
It is a fitted dress, I'm in medium and I would say if you are in between sizes go up a size. It's a bit more fitted at the hips / booty area. Linen is notoriously structured so there isn't stretch to this dress, so definitely find the best fit for you. If you have curves, this is a nice dress because it really accentuates without feeling uncomfortable. Also — yes it is short but I have very loose standards for that, as we all know. Yes, it was hard to sit but I did it. (If that's not a chapter in my memoir then I've not done my job.)  I've pretty much mastered all the awkward ways to sit in a chair depending on what I'm wearing. This one was more of a 45º slant where I lowered my body like a ladder which then eventually hit the chair and then I straightened my top half into a sit. Let me know if you need a demo.
This dress is from Anthro but I rounded up some other prices points of linen + other LBD dresses below!
Linen Black Dress