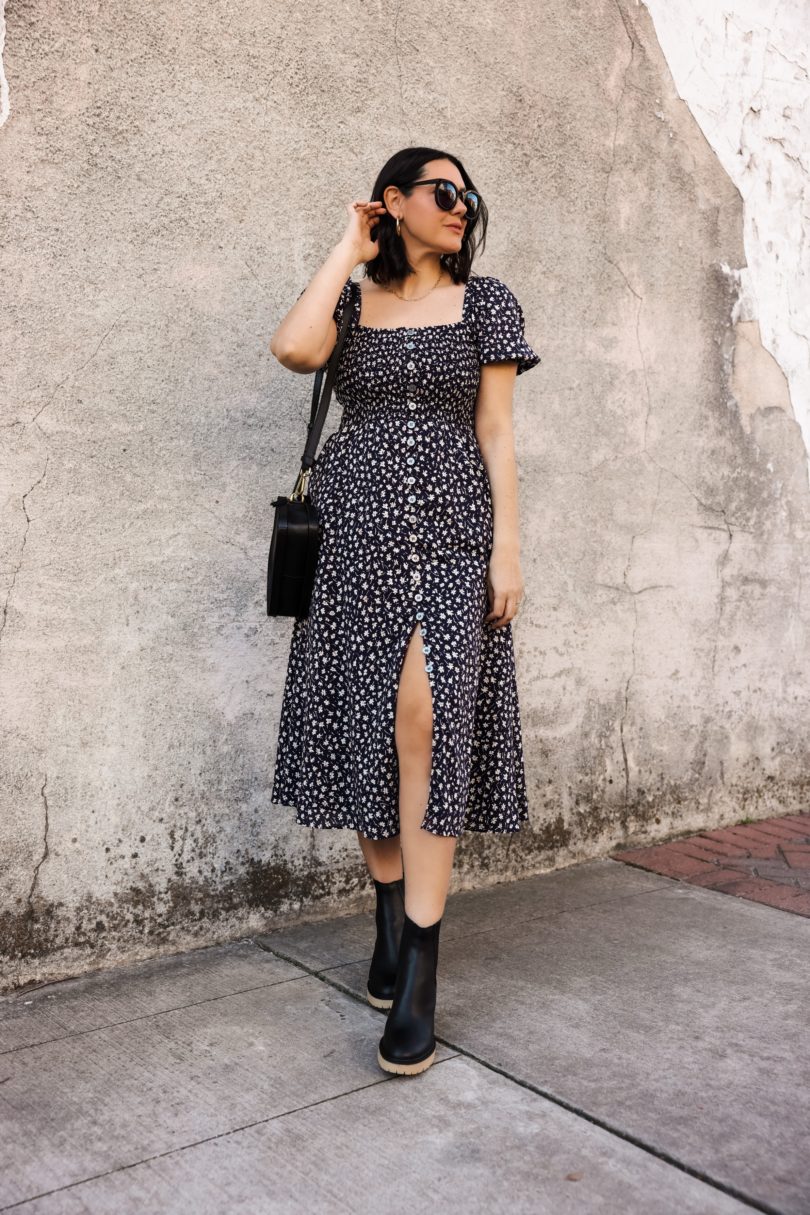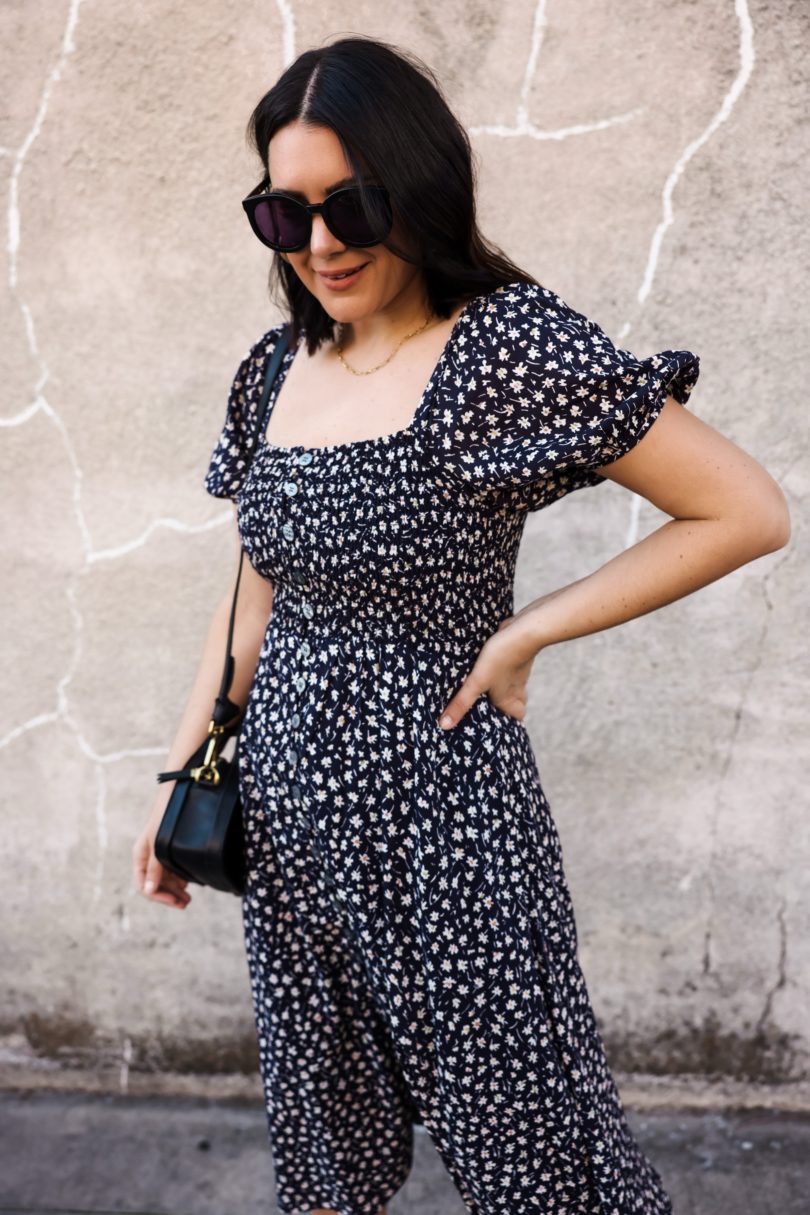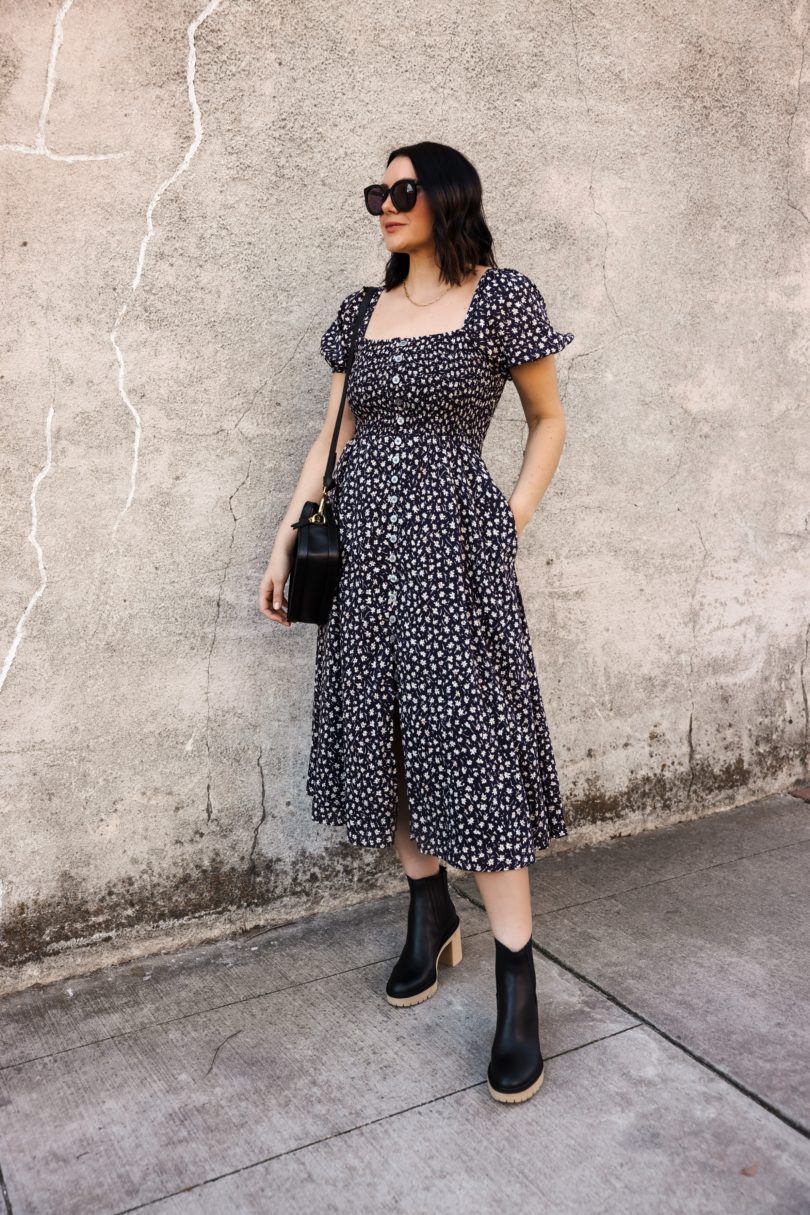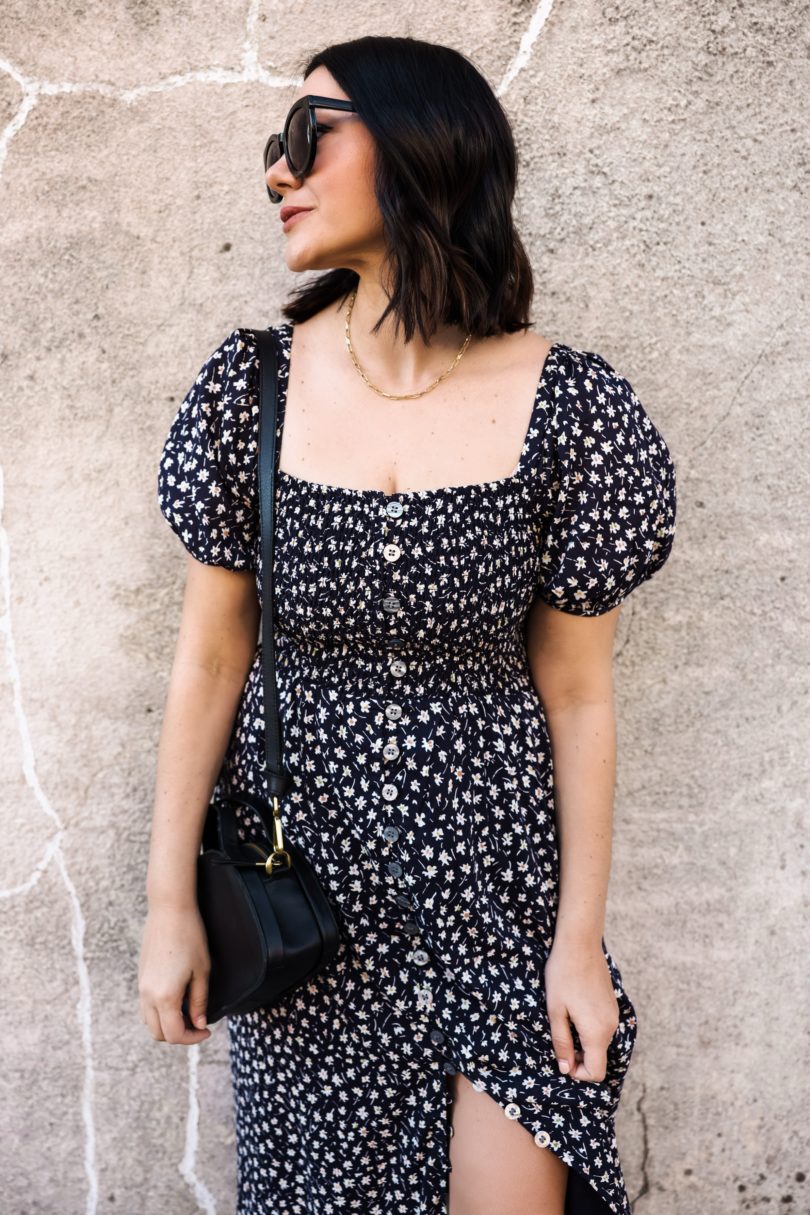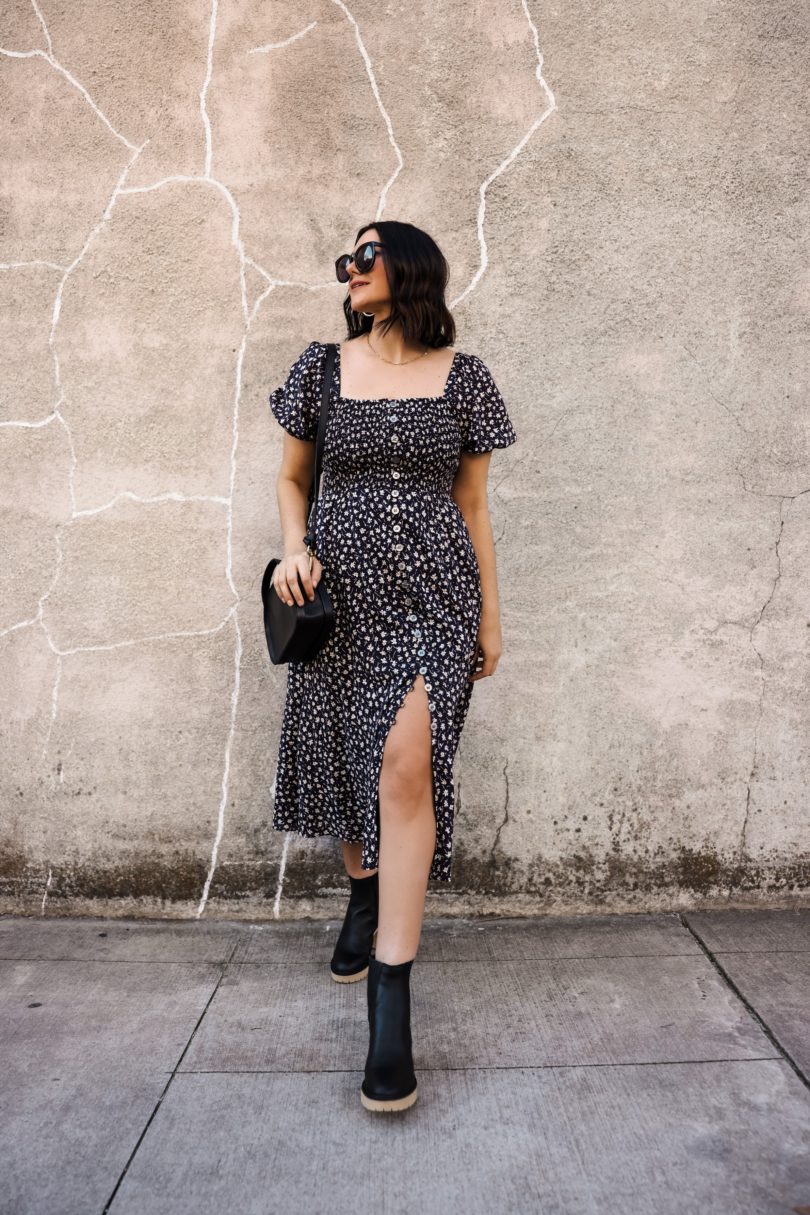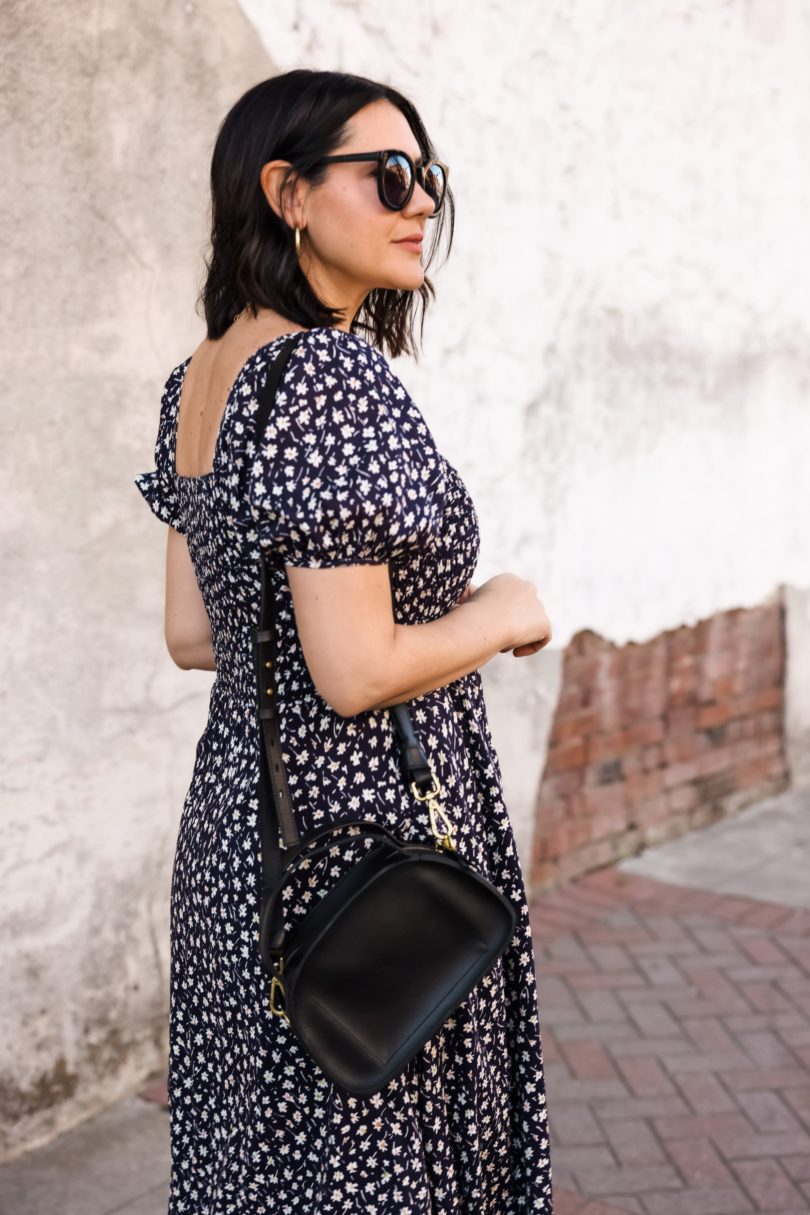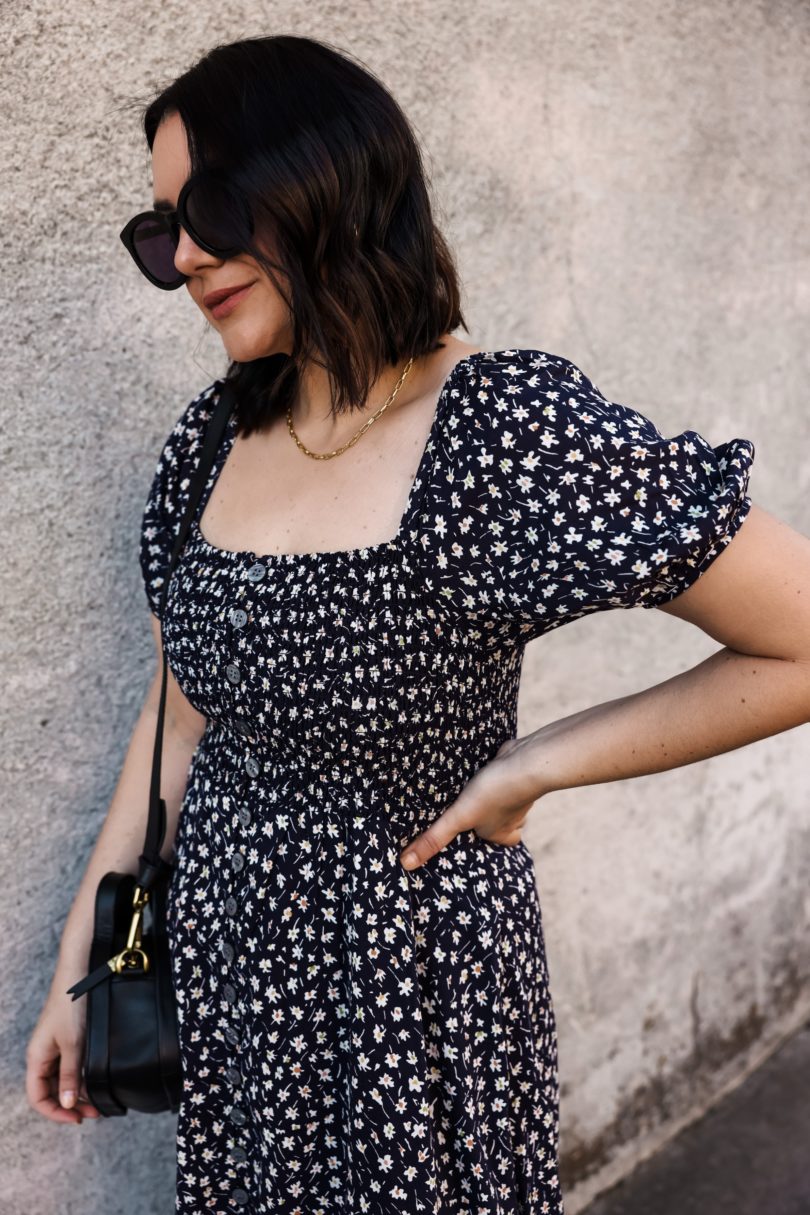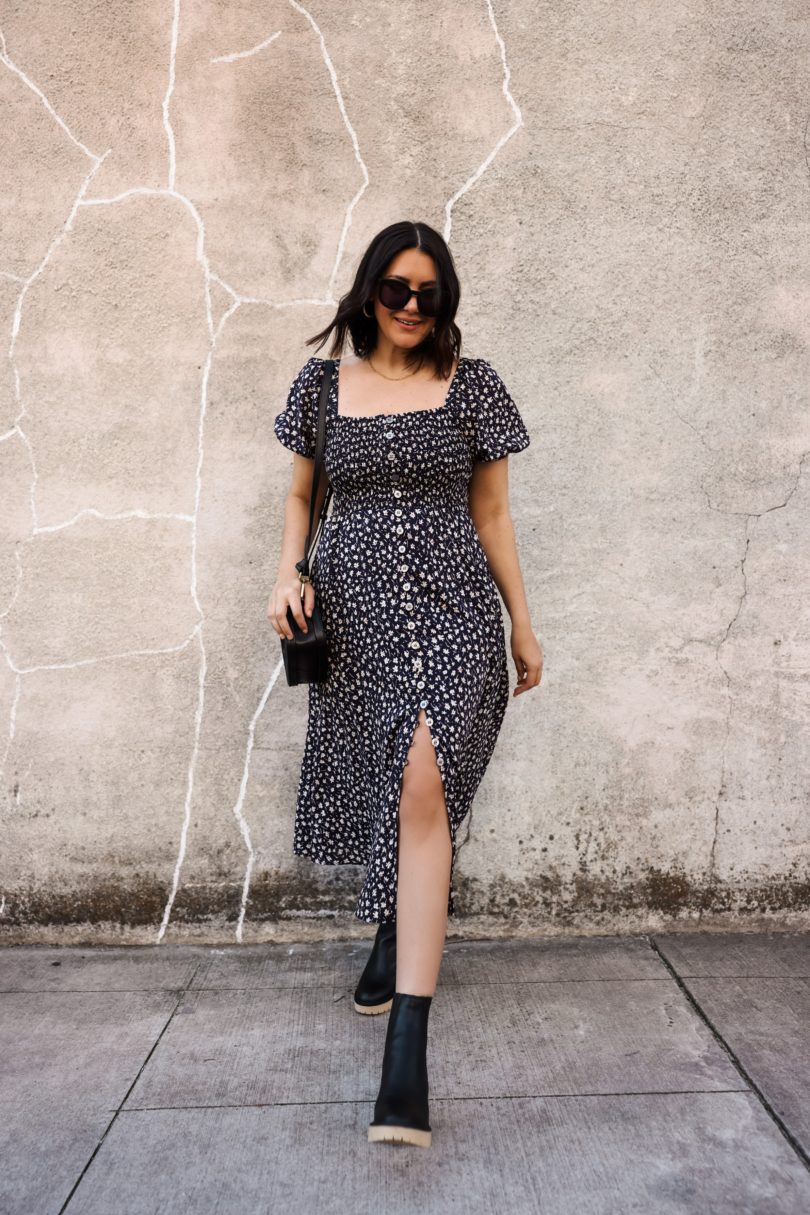 One day it's snowing outside, the next day it's warm enough to sit on the patio. Welcome to Texas, ya'll. If you are ever confused by my seasonal choices — same. I just go where the wind blows. Today it's taking me to a hint of spring, it was so gorgeous out this weekend it felt like spring. This dress feels like spring, too. I actually bought this dress because of the ravingly great reviews about it. And I have to agree — it's a great dress. It hugs in all the right spots and isn't too tight at the arms or chest. I'm in the 8 — you can find it from Madewell here!
I also need to shout out these boots. Do you need them? Yes. Maybe? I don't know only you can answer that really. But I love them. Super comfortable and they make me super tall, which is my favorite. I'm one of those who wishes I was more like 5'11 than 5'9″ and these boots make my dreams come true. Oh and I wore them out in the snow / ice and didn't slip once. And if my clumsy ass doesn't slip, you KNOW these boots have some grip. Find them from Nordstrom here!
Also, I'm kicking myself for not shooting this with a jacket or another layer BUT I'm also just now getting back into the swing of things around here. Since about mid-December (when we moved) I've been sick, Bryan's been sick or Gemma's been sick. So today is honestly the first day that I've felt amazing and normal. So anyways, excuses excuses. I thought I'd link a few layer options that would have worked well with this dress.
Layer Options