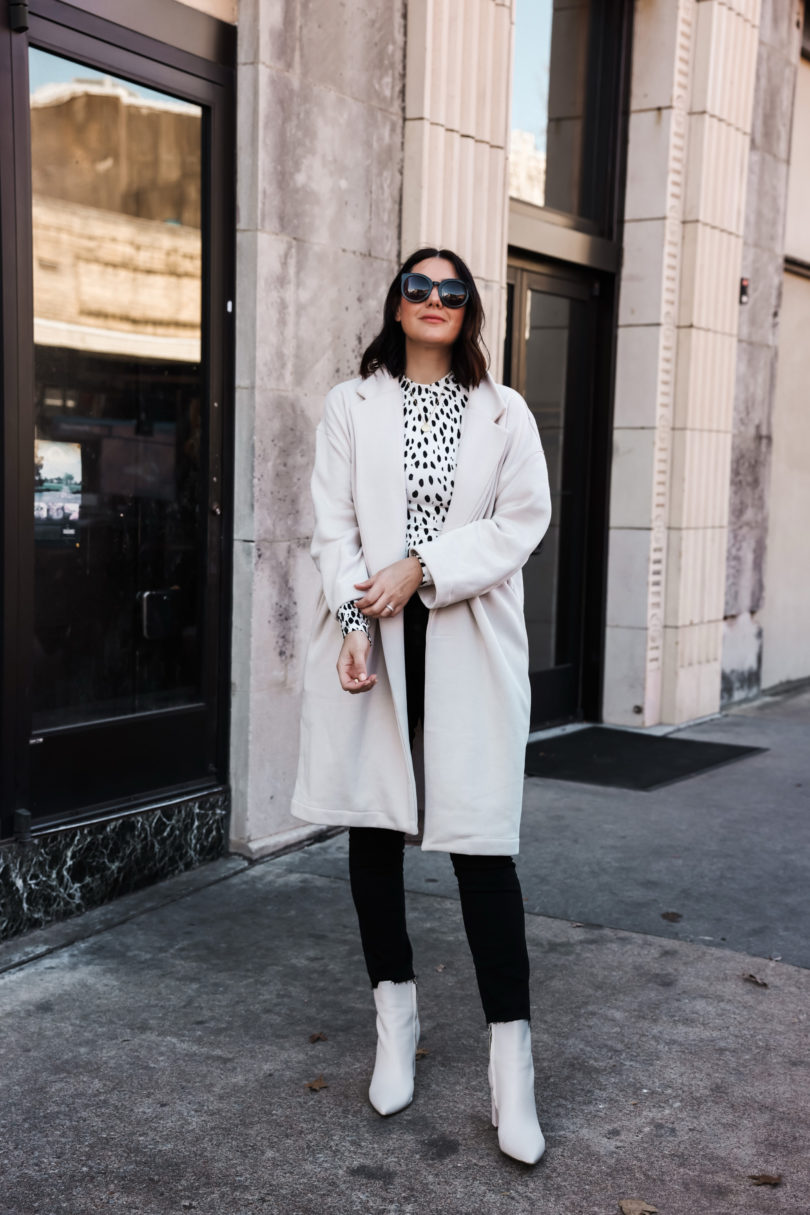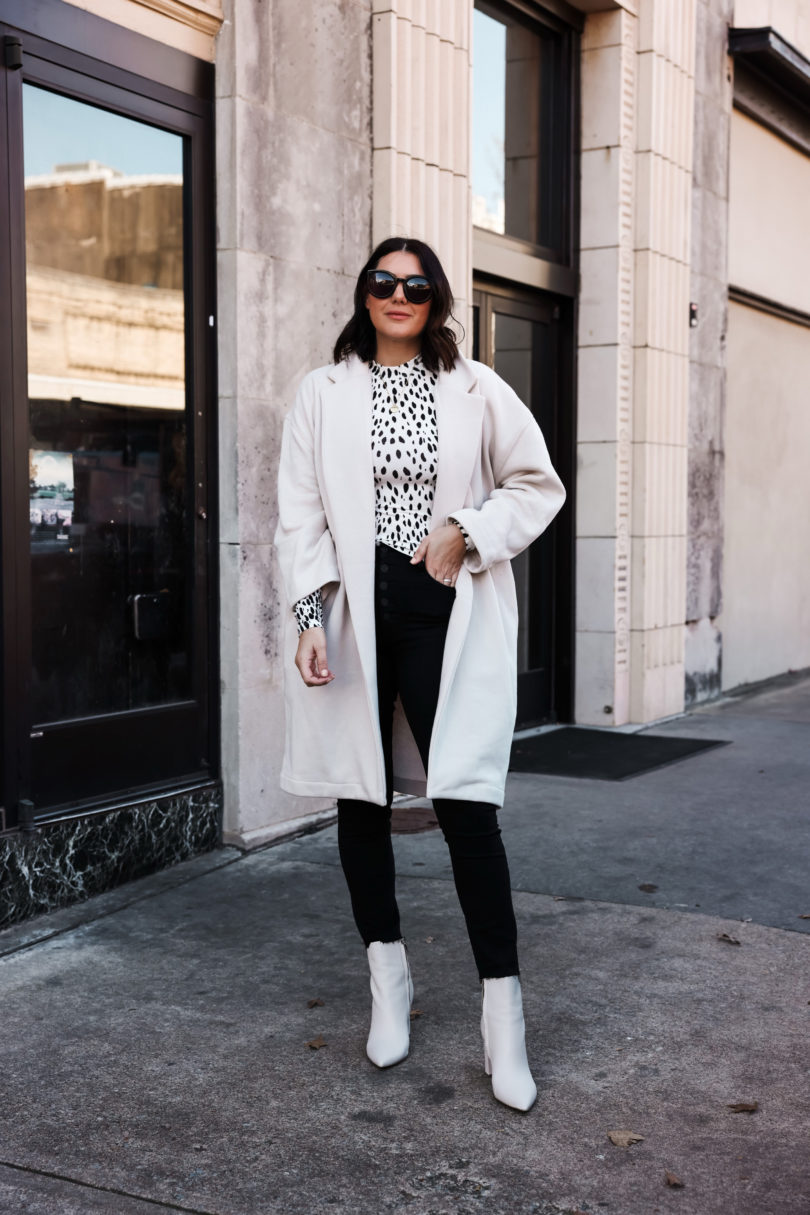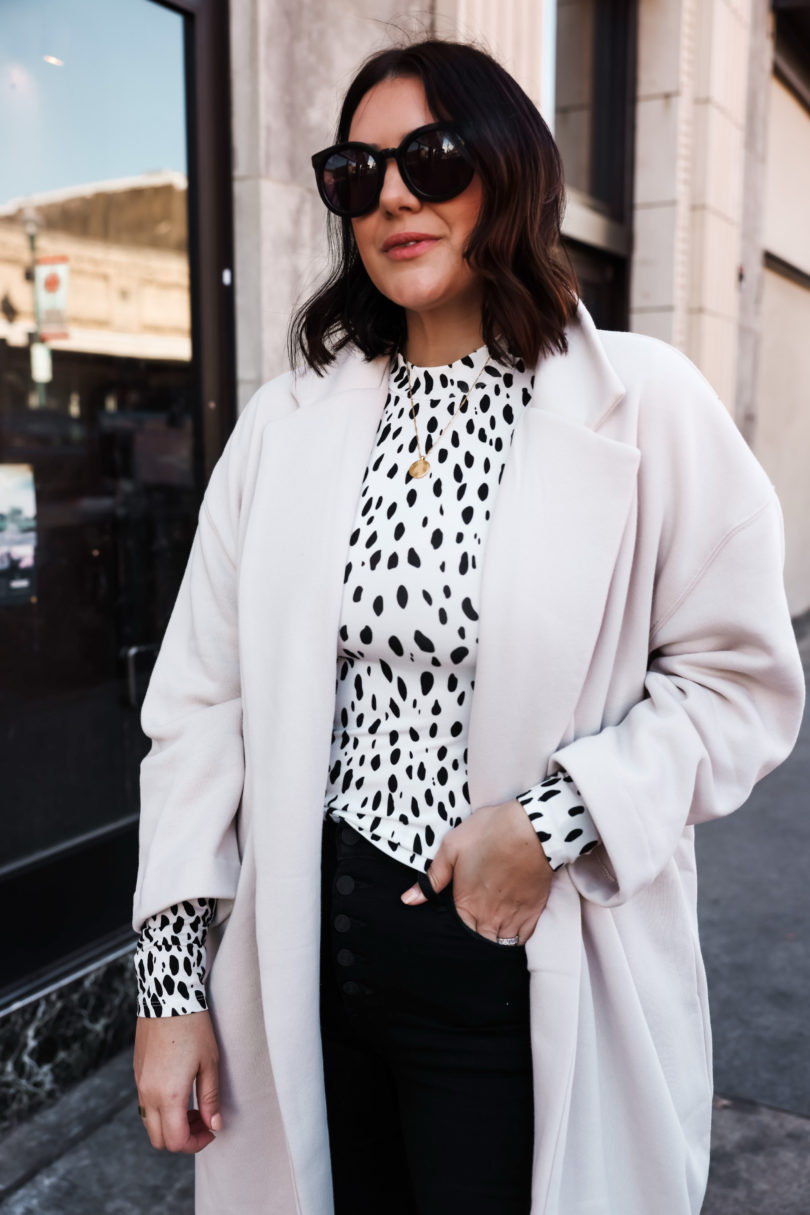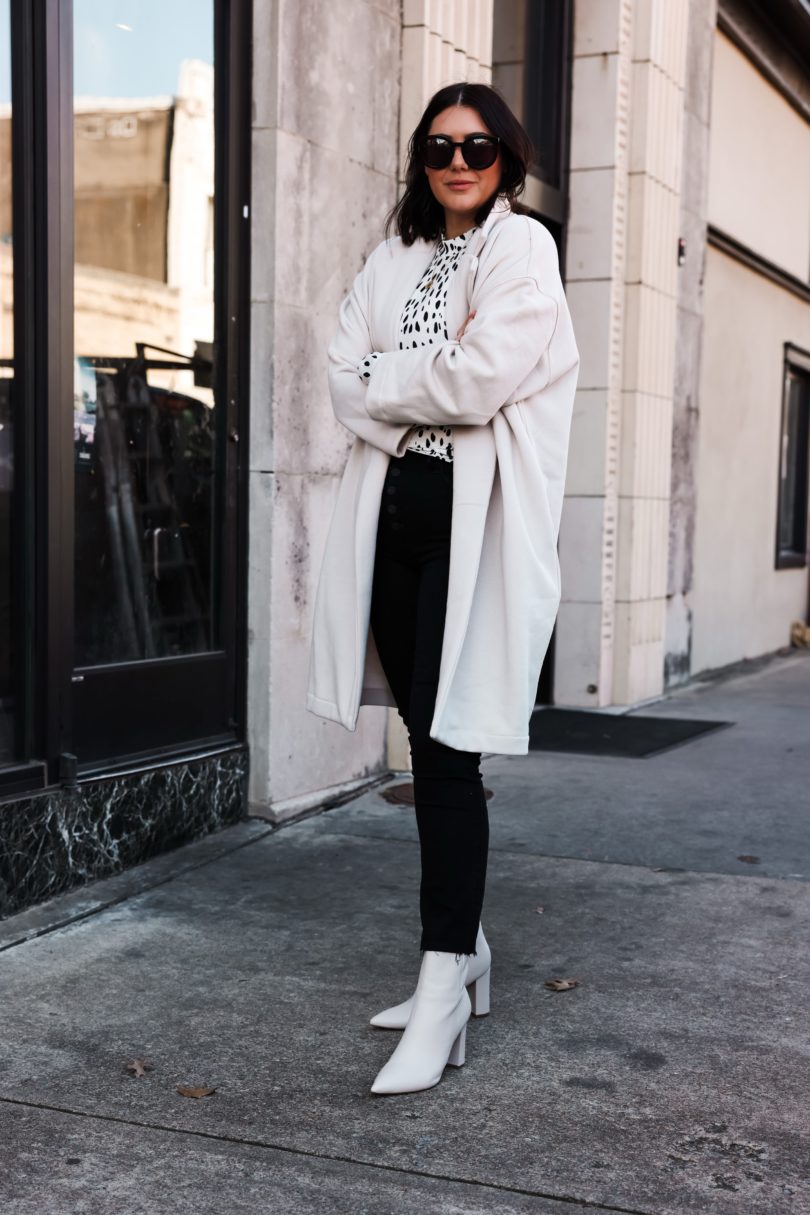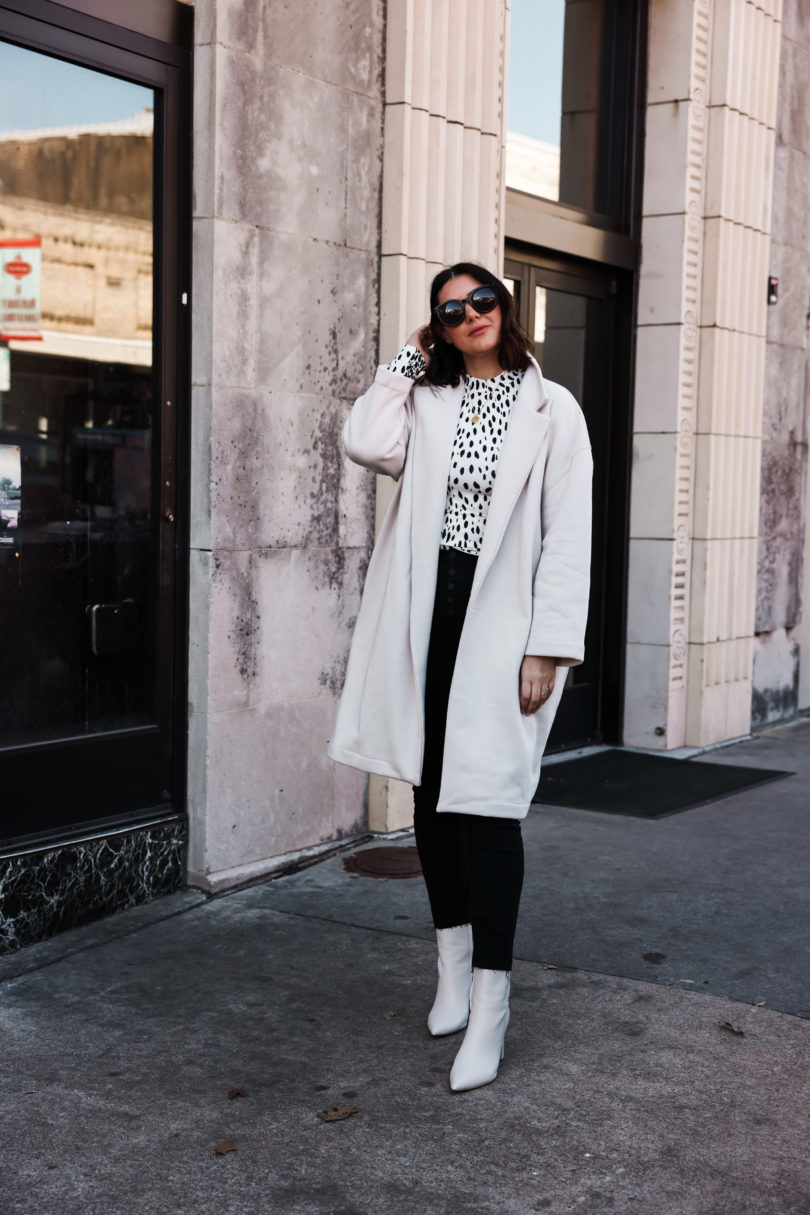 I have literally had these boots on my shelf unworn for over 2 years and all of a sudden they are my new best friend. Was I ahead of my time or I'm late to the game? Maybe both. Either way I love them now and I feel like I got a free pair of brand new boots. I think I put them on a shelf after I bought them because I loved them but the vibe felt a little too…bold. But obviously bold isn't an issue for me right now. Like my shirt is a skin tight white cheetah top….so yeah, I think it's safe to say I'm good with bold.
White boots — too bold for you or just the right amount of pop?
(PS: find my white boots here!)
Let's talk about this non-coat I am wearing. Oh you thought it was a real coat? Yeah, it's fake. I fooled you huh? You see it's really just a big sweatshirt in the shape of a coat, but there is not a closure in the front, so you really don't want to wear this on a freezing cold day. But I love it as a throw on for a mild winter day and even better this spring. I love the open, loosely structured shape. I am in the medium and it's a loose fit, so size down if you want a closer fit or you are in between sizes. Find it from Nordstrom here and in more sizes at Shopbop here.
Oh also if you are looking for a tight cheetah top that you can go to the club in but also use for a halloween costume later. THIS IS THE TOP FOR YOU! 😉 I'm kidding…sort of. This top is tight, in true reformation form, so I sized up to the large. You can find it from Nordstrom here.