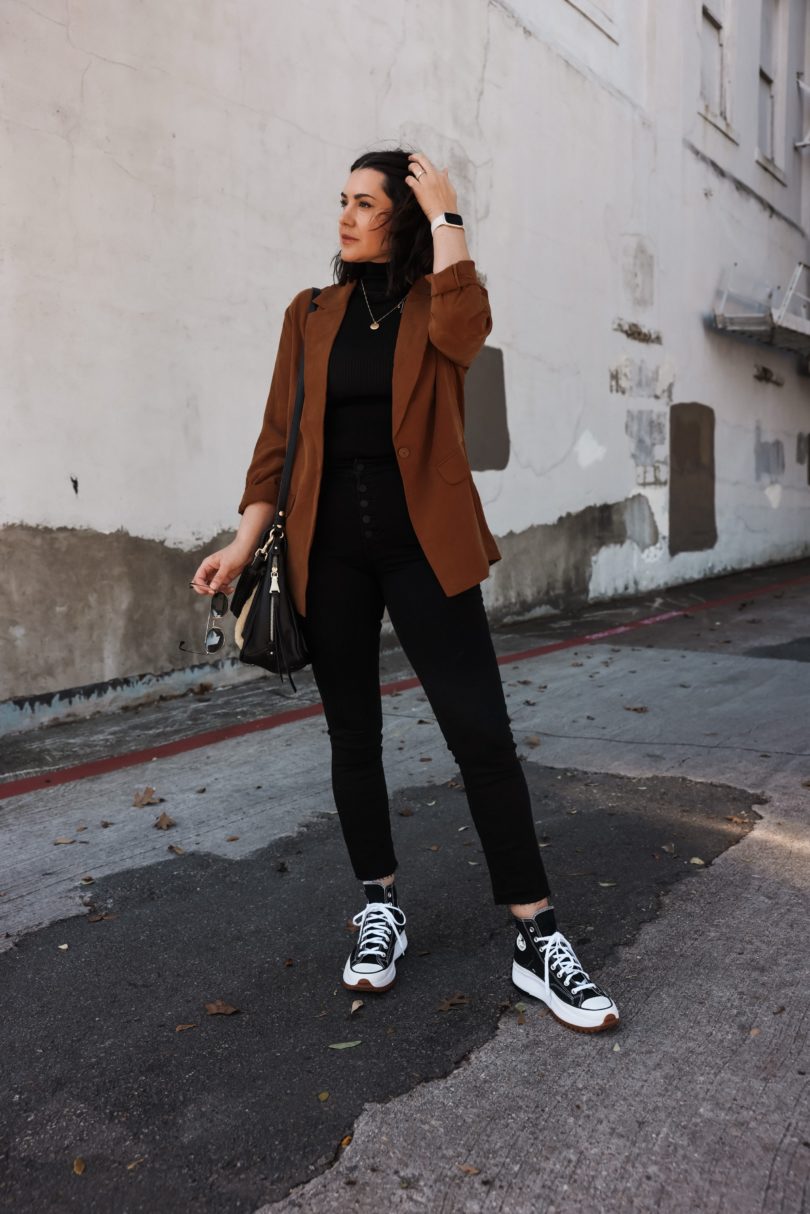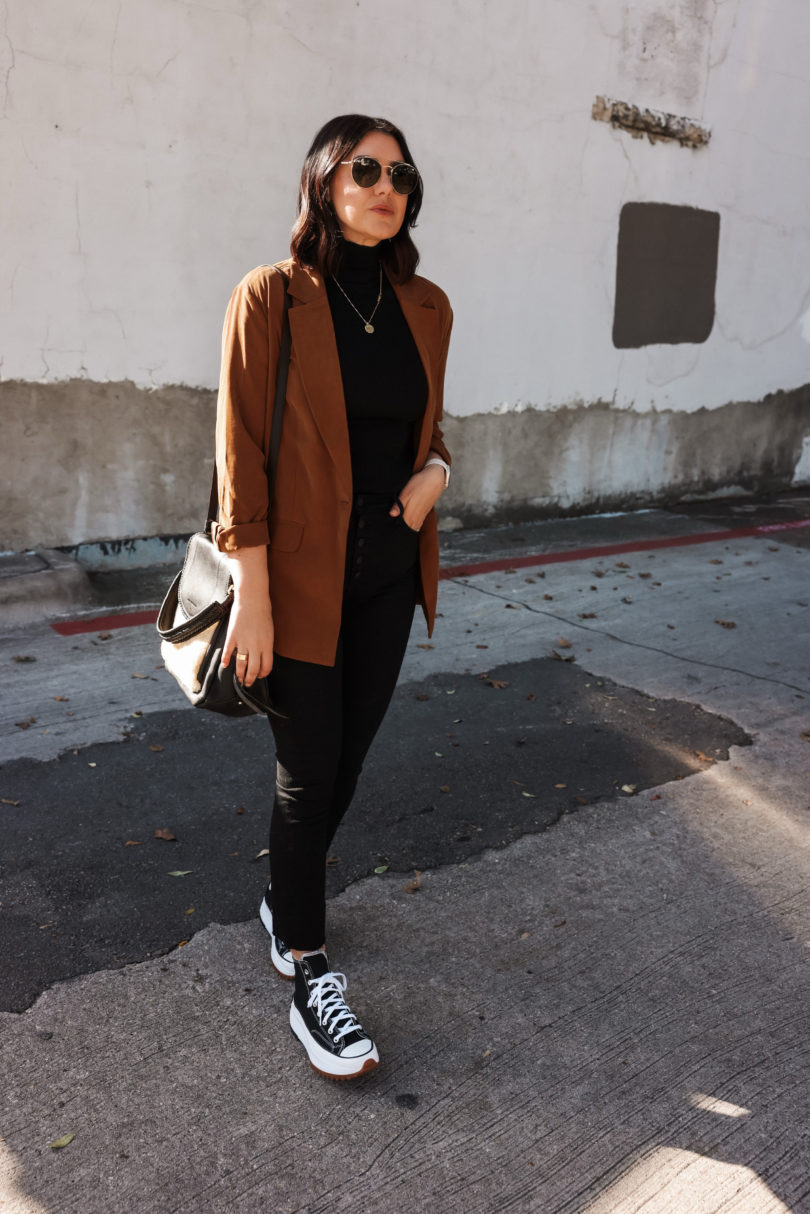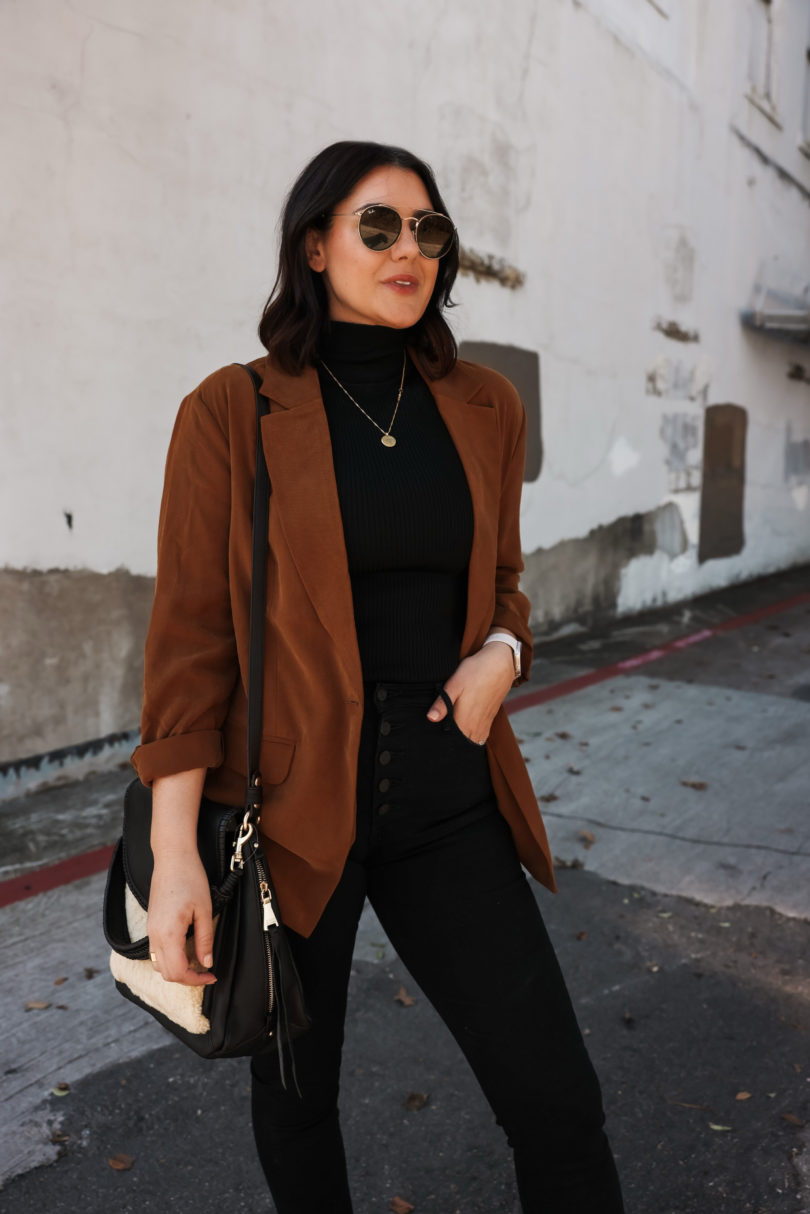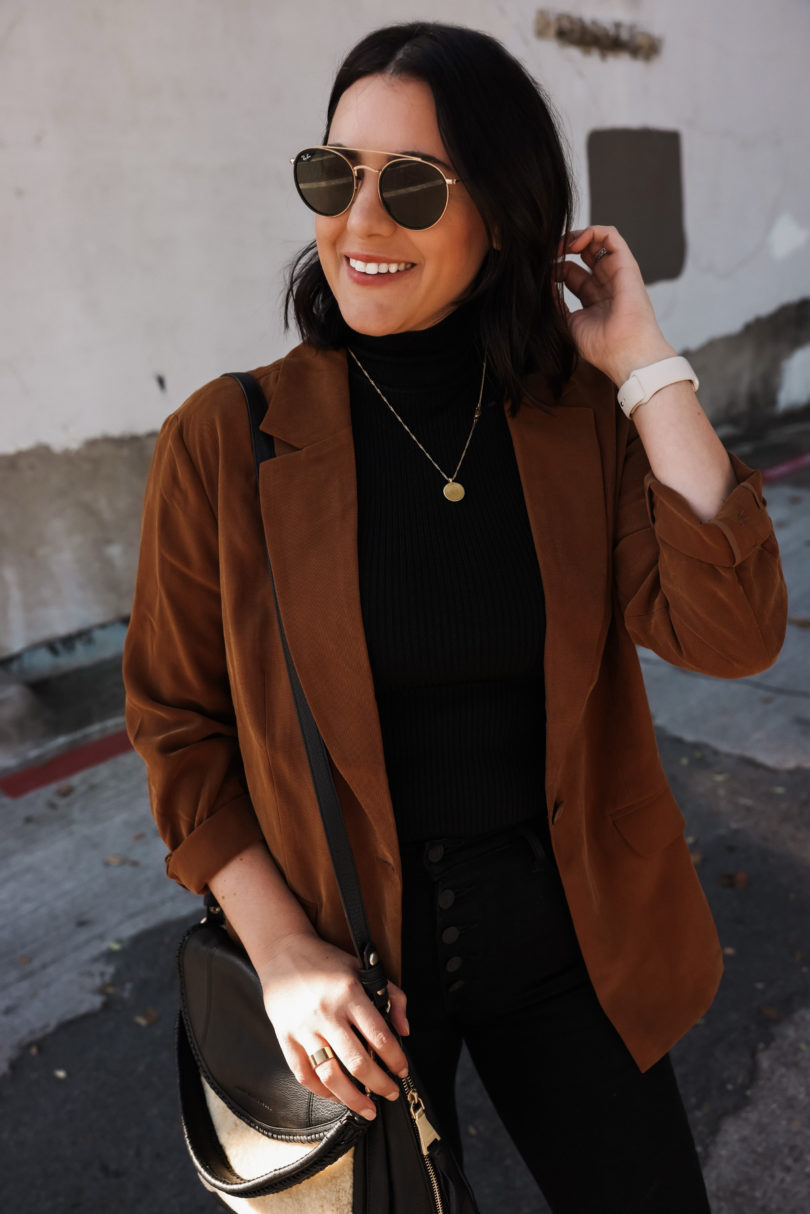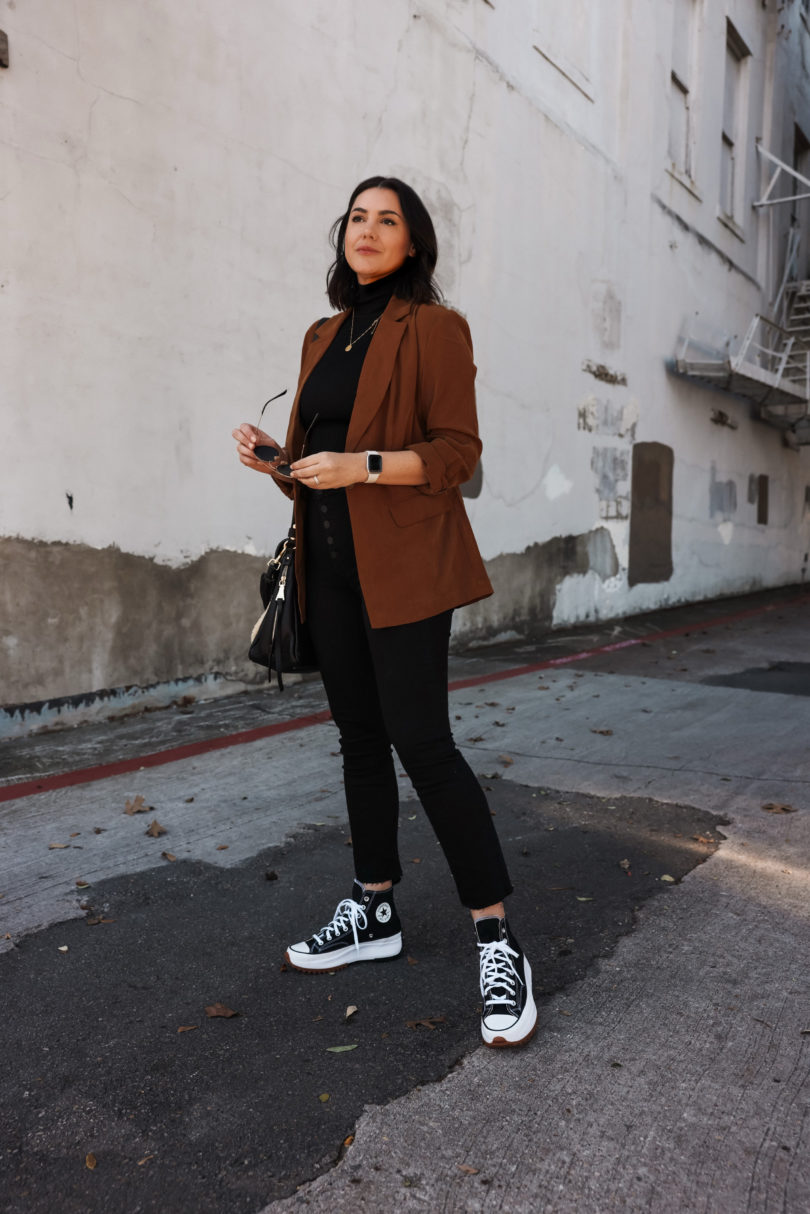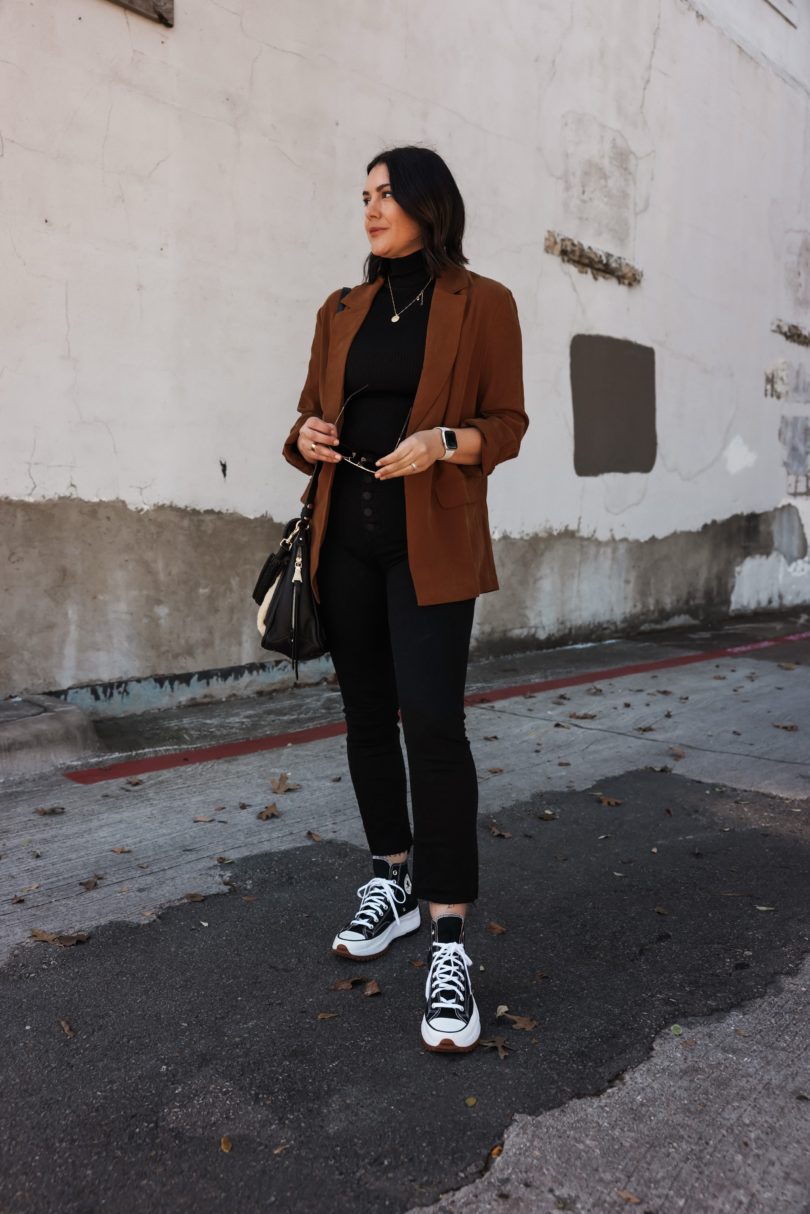 It feels wrong to be posting something that was shot in 60 degree weather because it is currently snowing right now. But Texas isn't here for my content calendar so here we are with a 'does she even know what winter is?' outfit. *Narrotor voice: she in fact, does not.*
I'll tell you right now the thing I'm most excited about with this outfit is probably the thing you are least excited about. Maybe not. Maybe I shouldn't be so negative. But anyways let's see if I'm right…it's the shoes. It's these platform Converse high tops. Talk about throw backs but also future shoes? I feel like I'm in 2023 in these. What do you think? Do you like the converse trend and if you like the trend but hate the platform, I'm one step ahead of you. I've rounded up some other high top options!

Okay but also this blazer needs a good shout out. Love the color, love the shape and the fit. I'm in the medium and it's a great oversized but not too oversized fit. Find it for under $75 here!