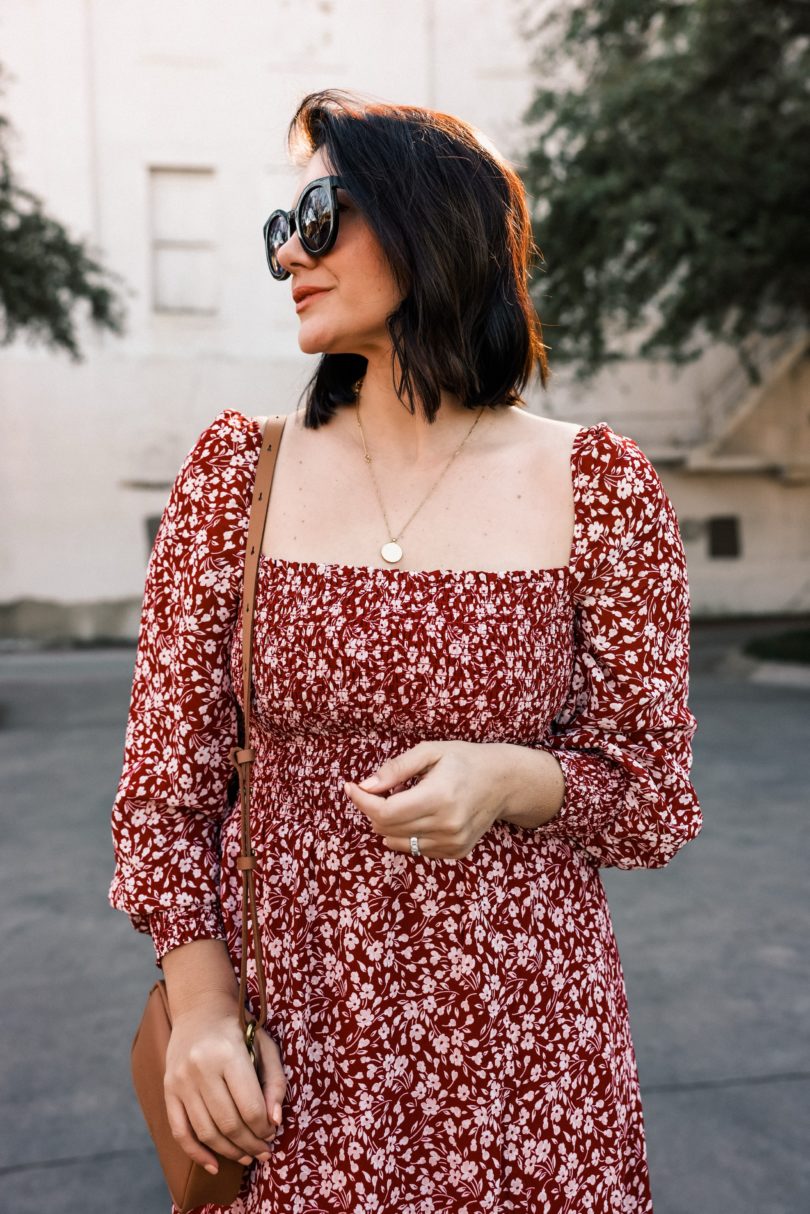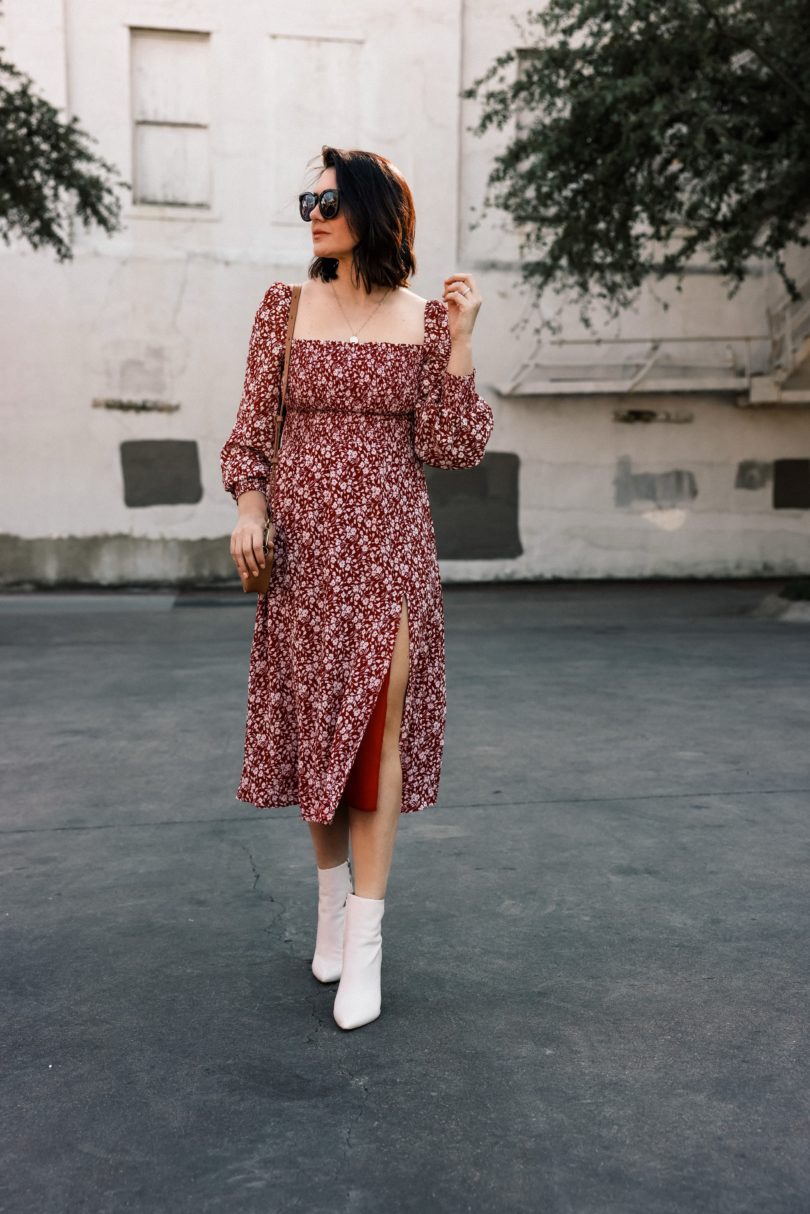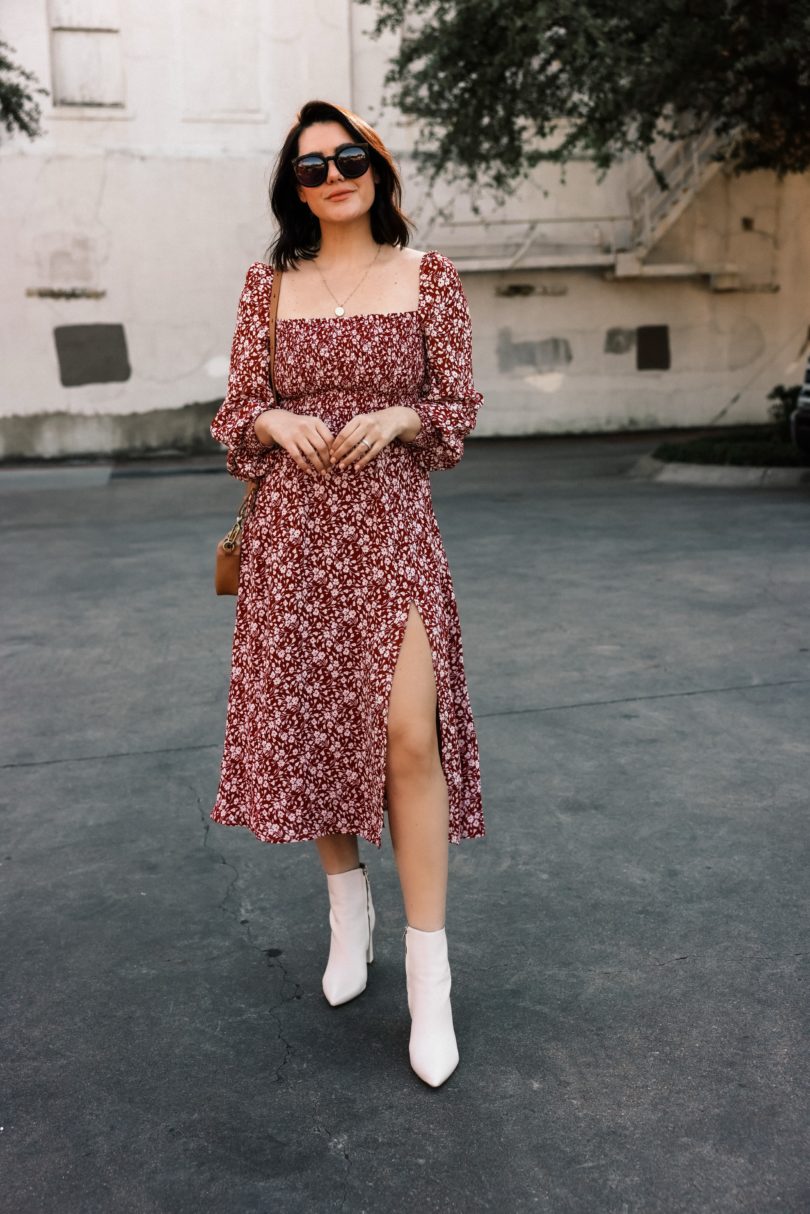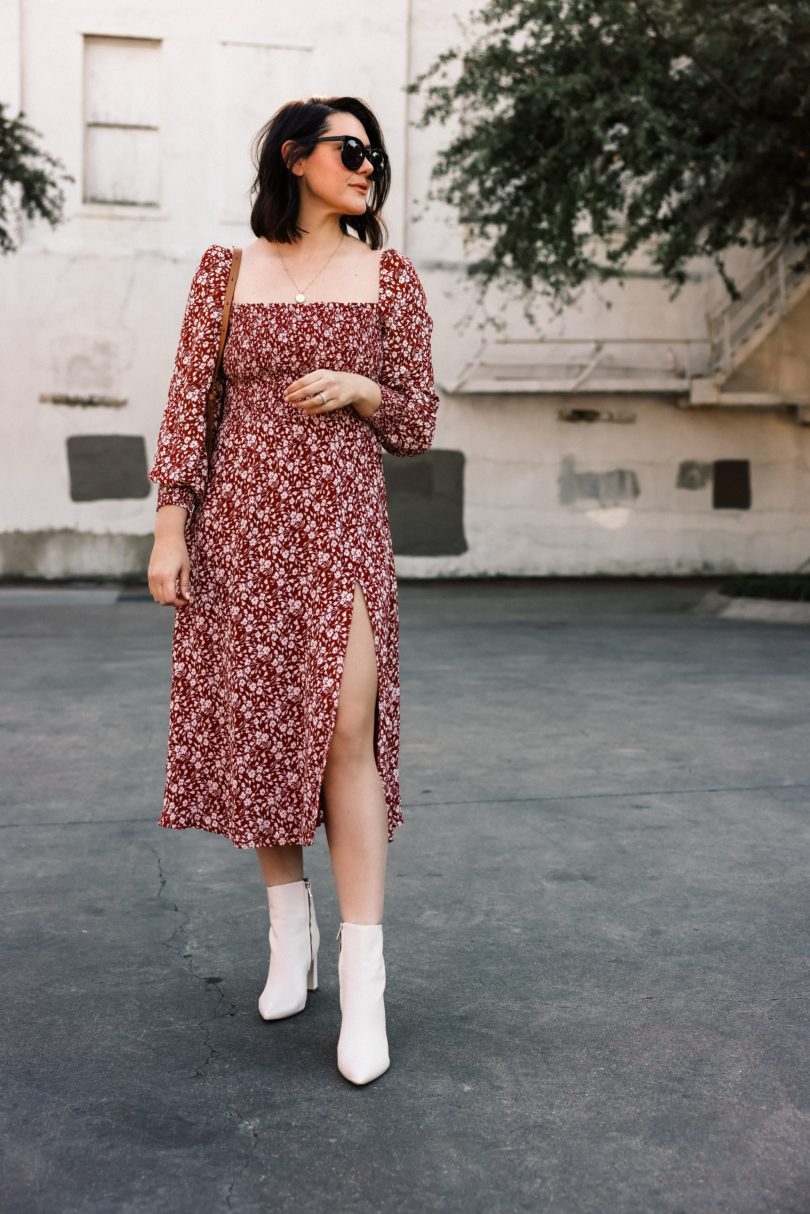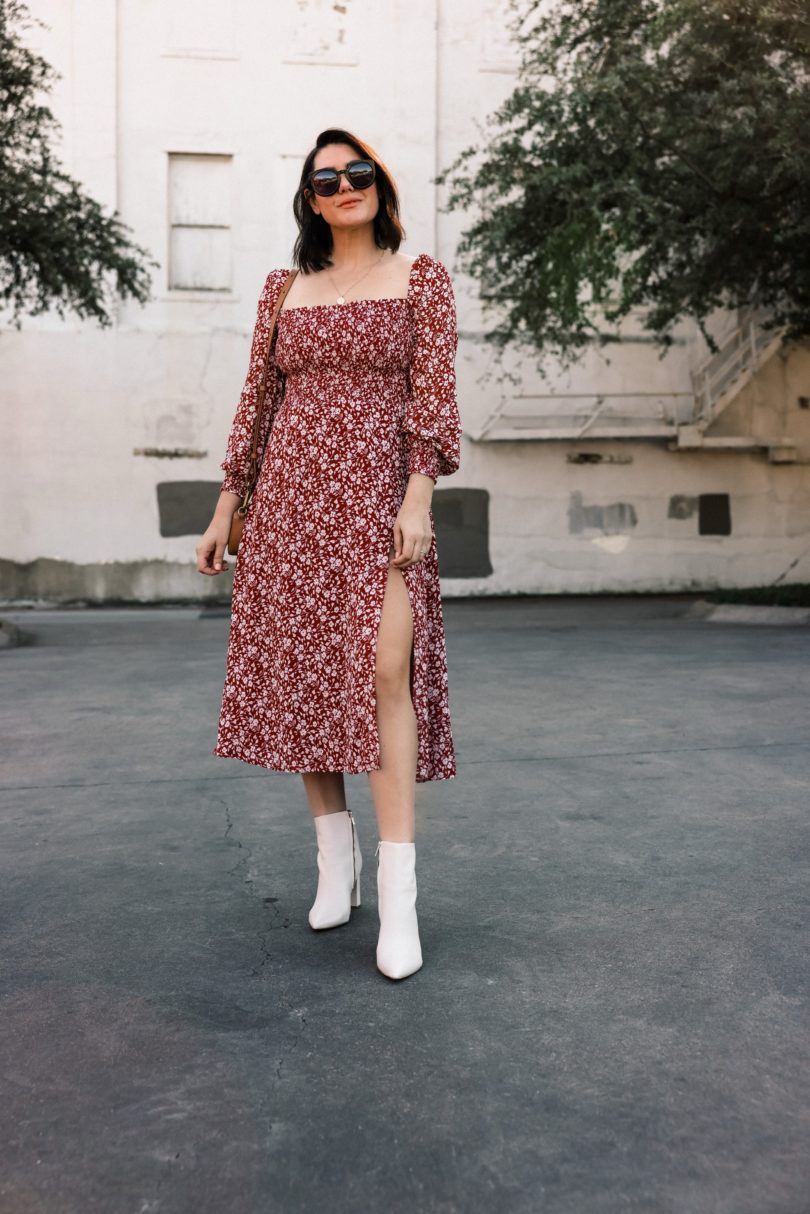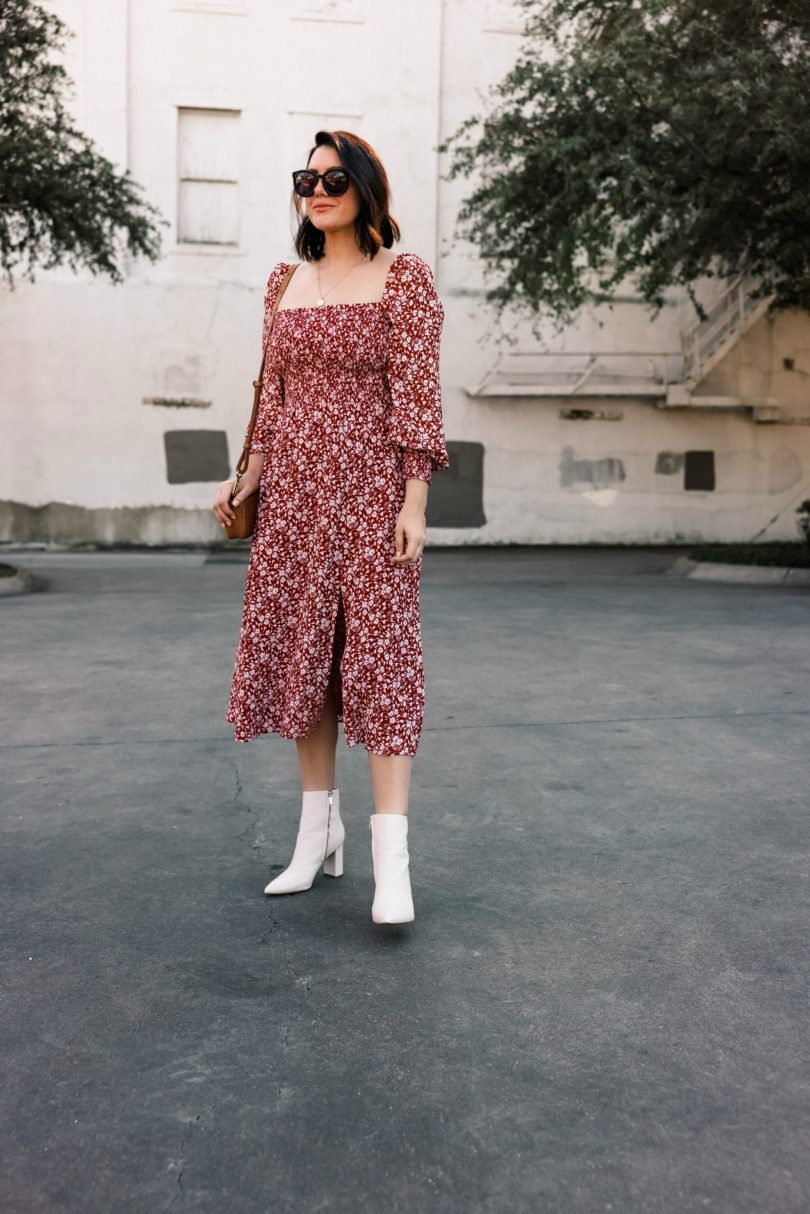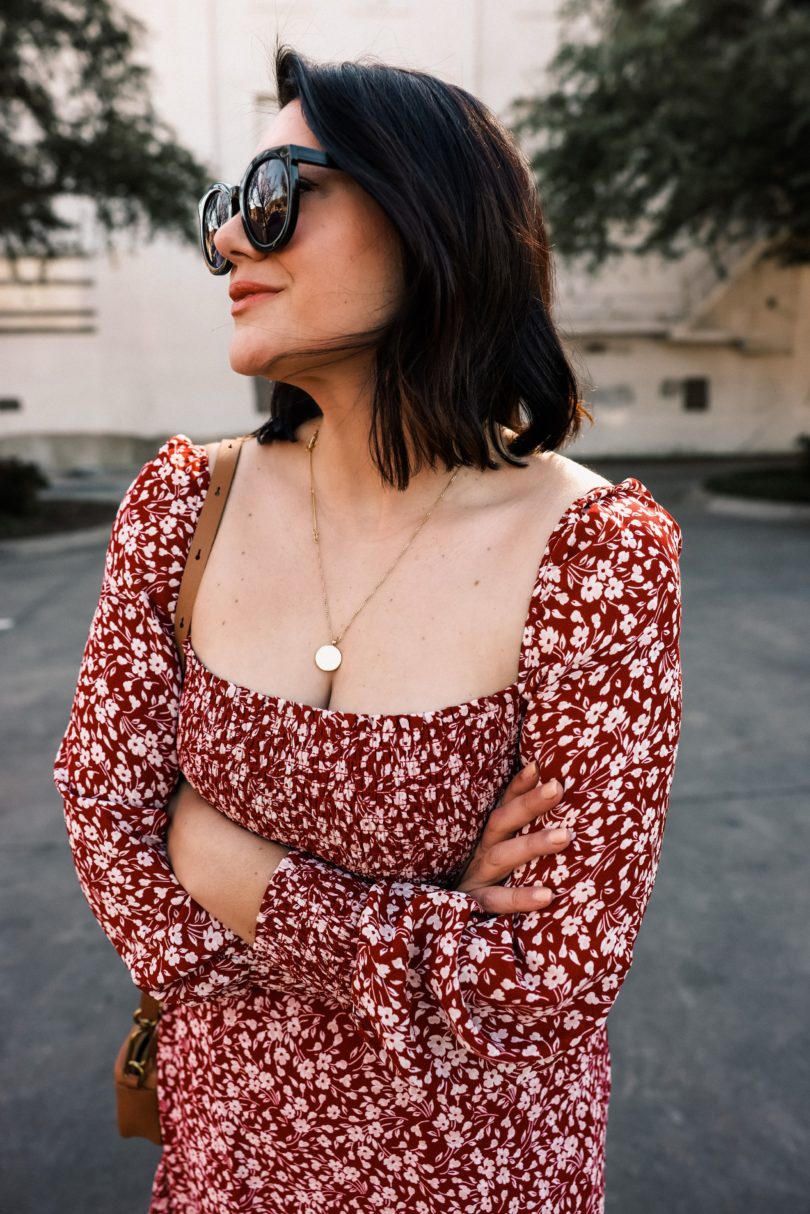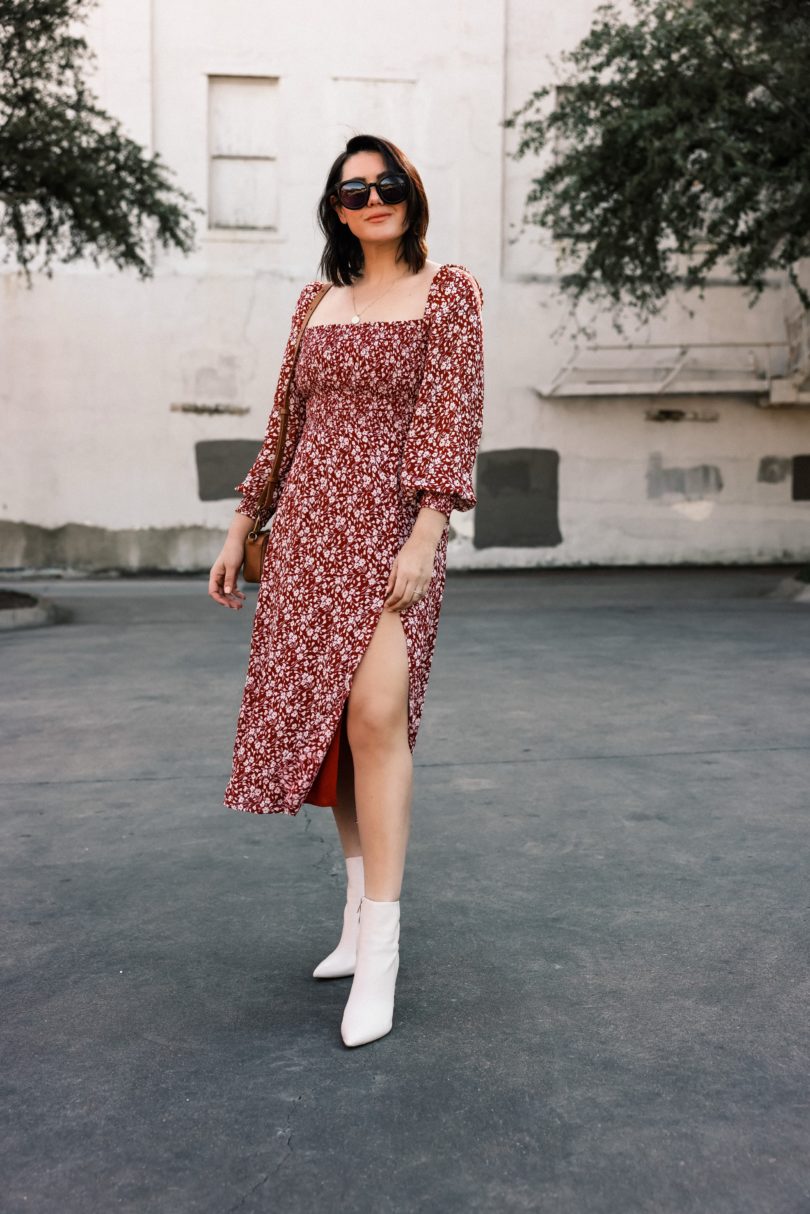 As far as I'm concerned, today isn't January 17th — it's January 1st for me. I've been down since the 31st and this month so far has felt like time has stood still. So I declare a do-over. (You, of course, don't have to start the year over, this is a personal do-over. You might like how your 2022 is going and I love that for you.) So since it's a new year ~old me ~ it just felt right to get dressed up for this first post back of 2022, pt 2. This Reformation dress has it all: A little color, a little leg, a little skin showing. (But not the skin with my ever present shingles rash, naturally.) Reformation really does have my favorite dresses. They somehow feel like the exact amount of dressed up that I want to be.
I've been dipping my toe back into color lately and this red I've finding to be everywhere. Is it because Valentine's Day is looming or just because it's a gorgeous hue? Hard to say. If this Reformation dress isn't your jam, I've rounded up a few other red floral dresses for you below!



Also I found these amazing boots in the move. They were tucked up in my closet and I had forgotten about them! I actually think they were a bit ahead of their time because I liked them but never really wore them when I got them a few years ago. But they are very right now, so guess what, you're going to be seeing them a lot. Also they're Marc Fisher so they are still in stock! Find them here.