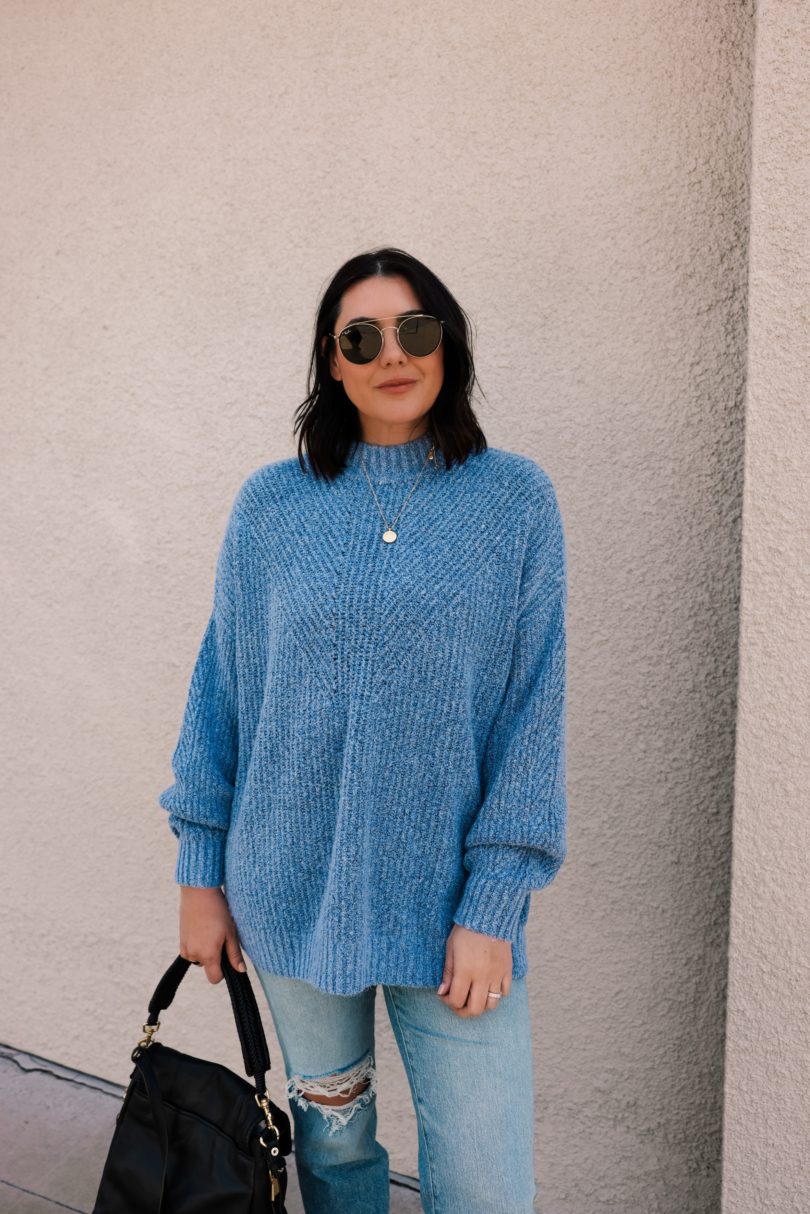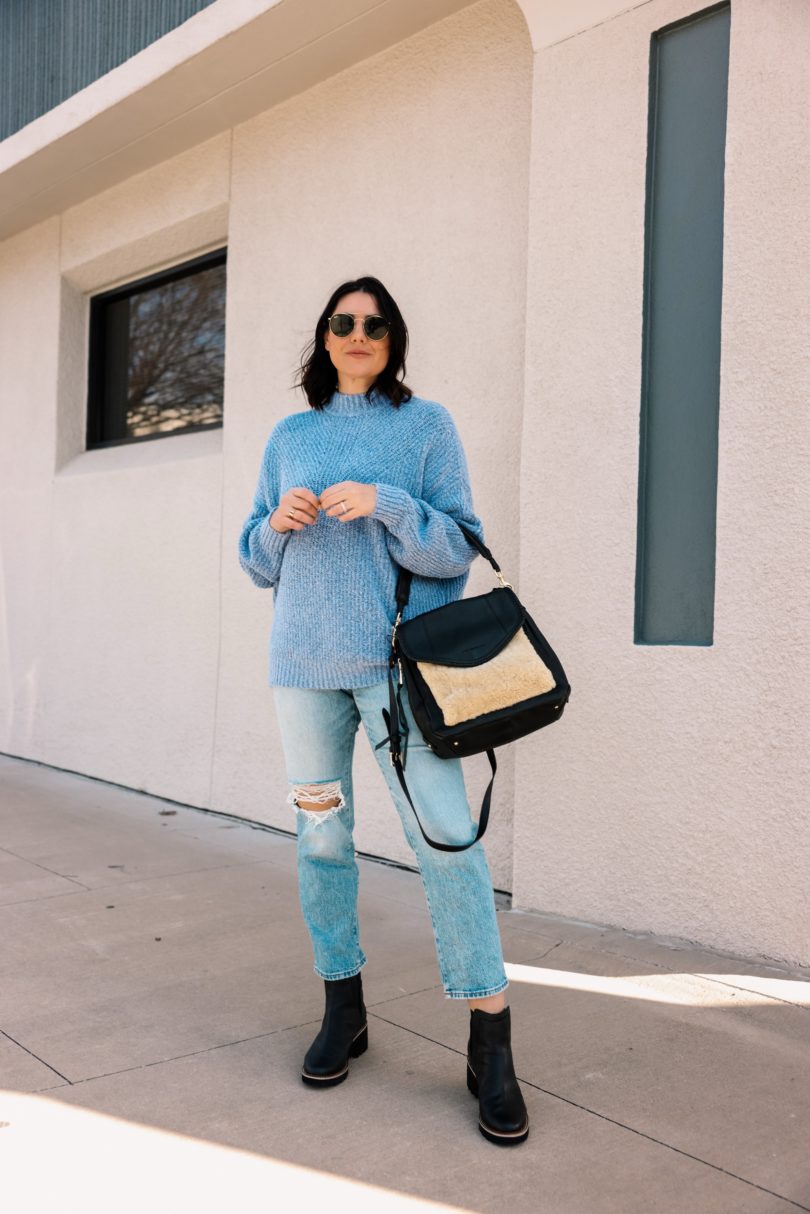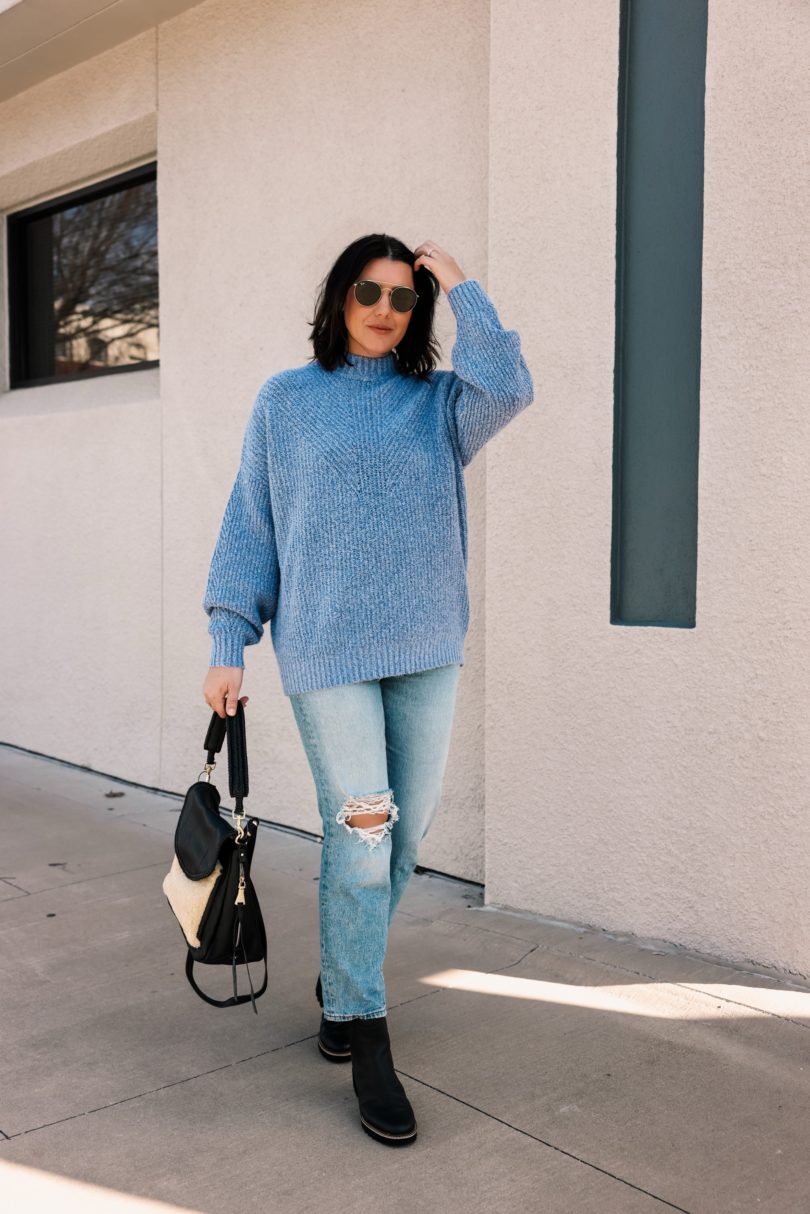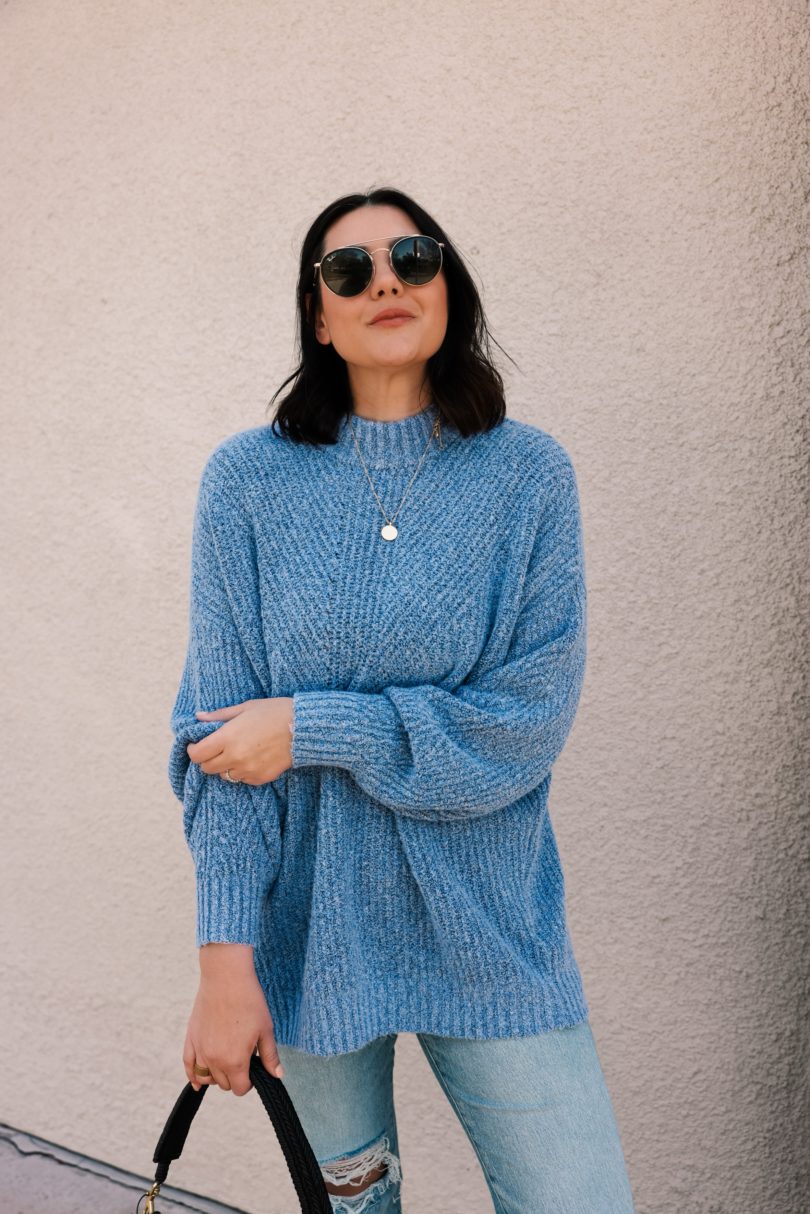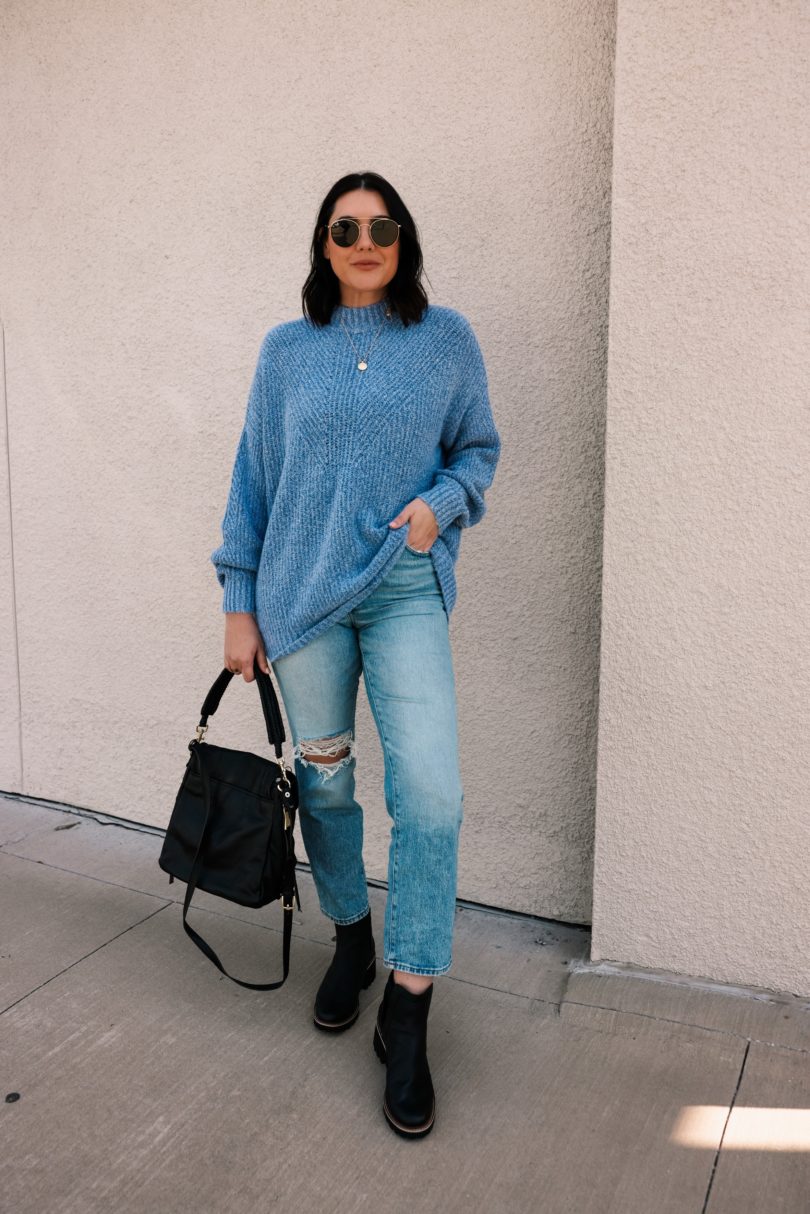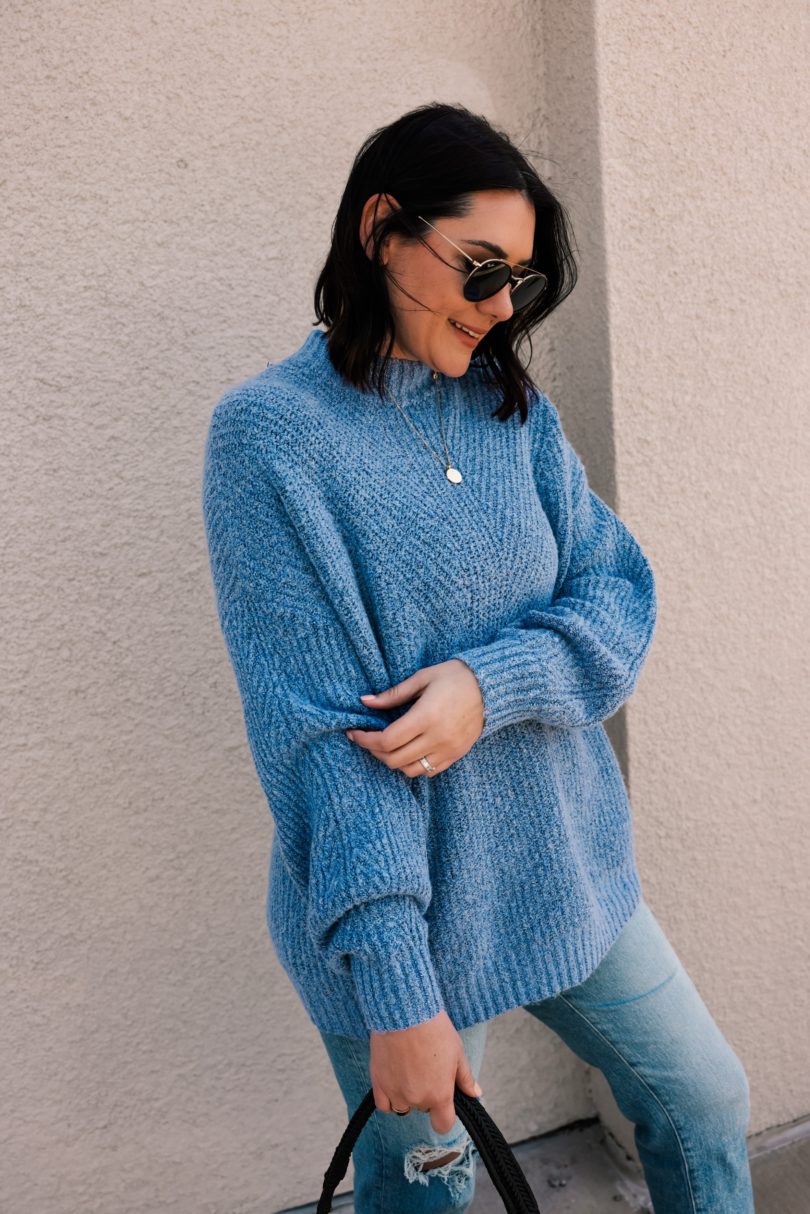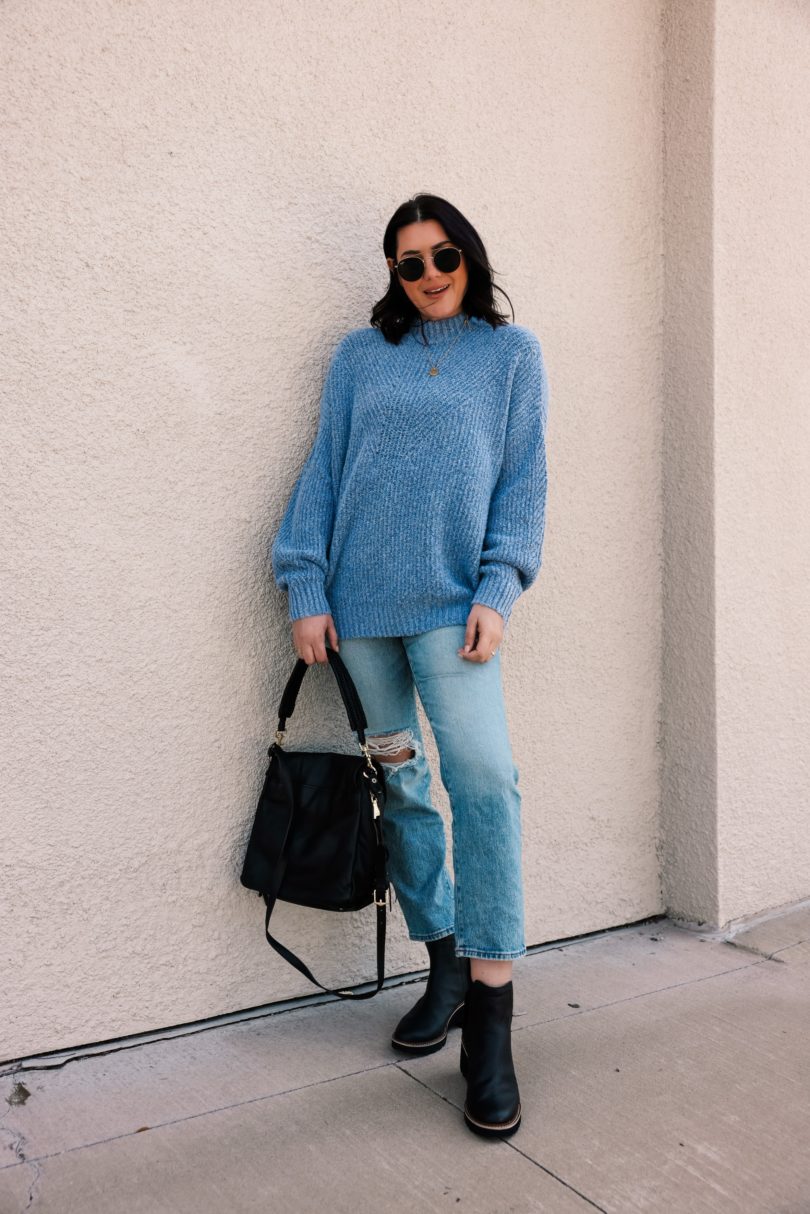 Ok, right so technically this color of blue isn't 'new'– I mean is any color new? But it is a color that has been showing up in my closet recently and I just love it. It feels like a nice break from the greys / browns / blacks I've been wearing. One thing that I'm really excited about this year is trying new trends and looks. I had a lot of time on my hands over the past few weeks and I read a lot of 'new trends for 2022' articles and I'll be honest — most of them are trash. I — and I'm assuming here but we –wouldn't wear about 90% of what they recommend. But after reading like 10 of these articles I came to one conclusion about 2022 that we can all agree with: color is back, baby.
It'll be interesting to see how this trend shakes out but I'm excited to see more color this year. Yes, this is coming from my neutral loving mouth. Which by the way, I'll never abandon my neutrals that I've happily collected over the last few seasons. Neutrals will always have a place in a curated closet and can help highlight the more colorful pieces. For instance, this pretty blue sweater which is the softest sweater possibly in the world. It's like those Barefoot Dreams blankets but for your body. It's amazing. I am in the medium and it's an oversized fit, almost like a tunic. I wore it out instead of tucking because I like the band at the bottom and it made this look even cozier. You can find this sweater in all the colors here!
How do you feel about bringing in some more color this year? Are you team color or team neutral?