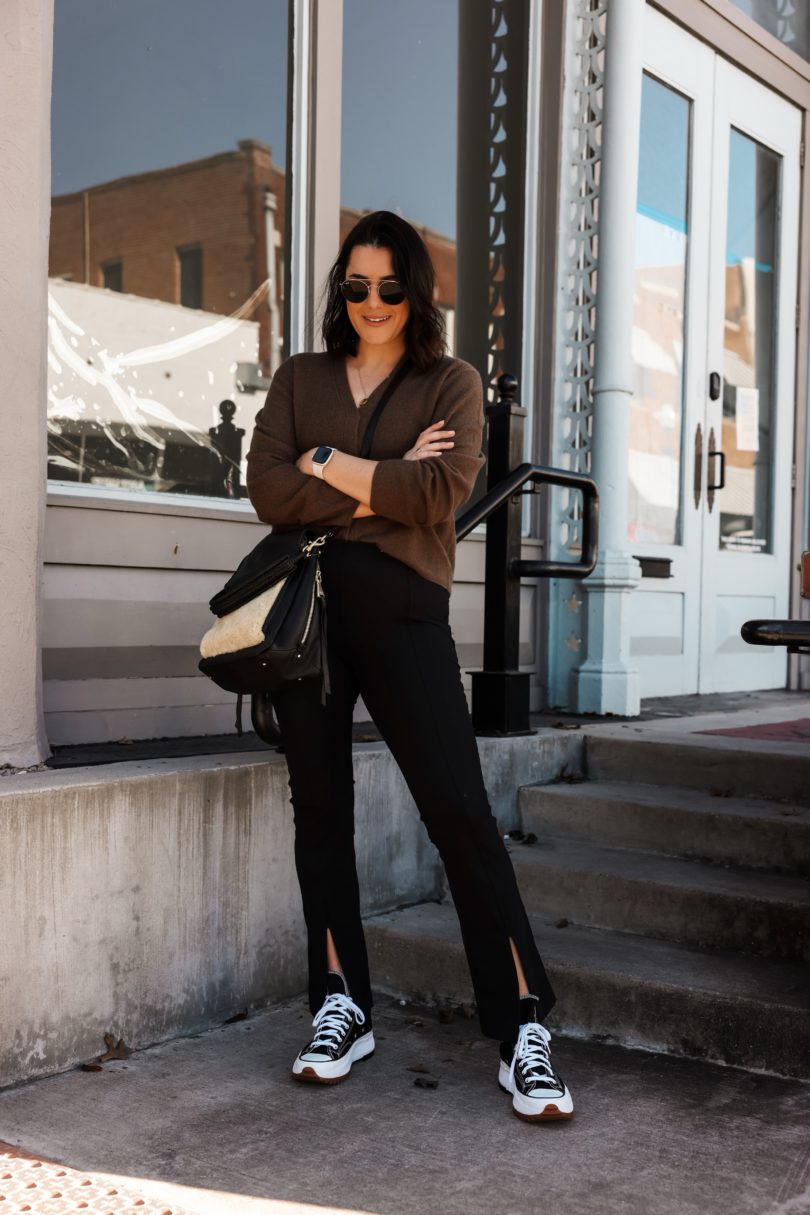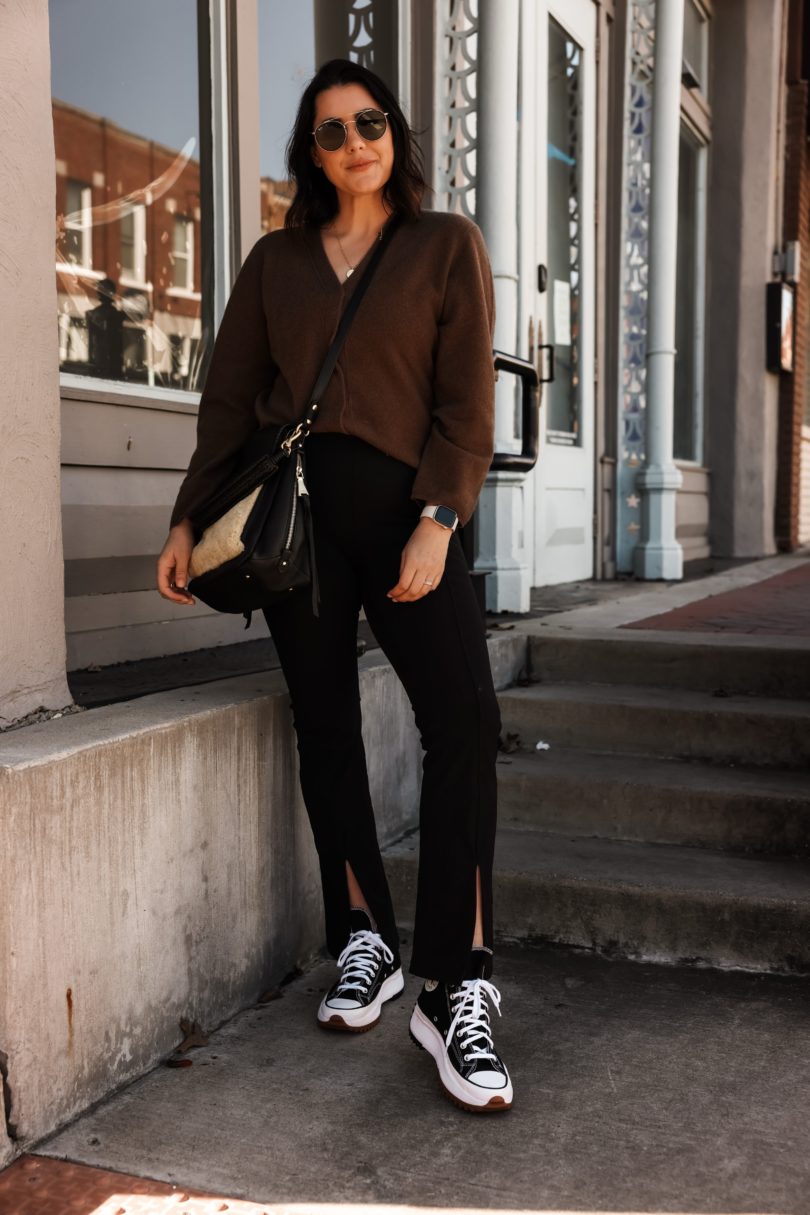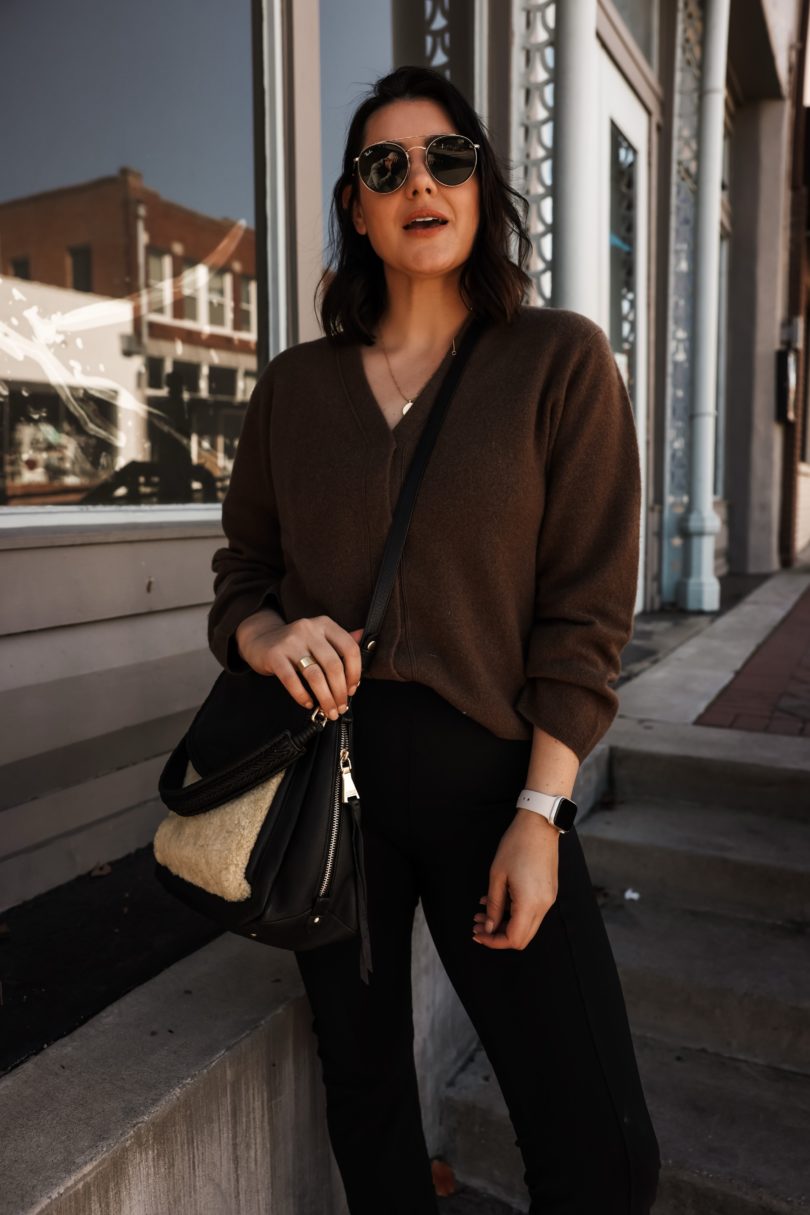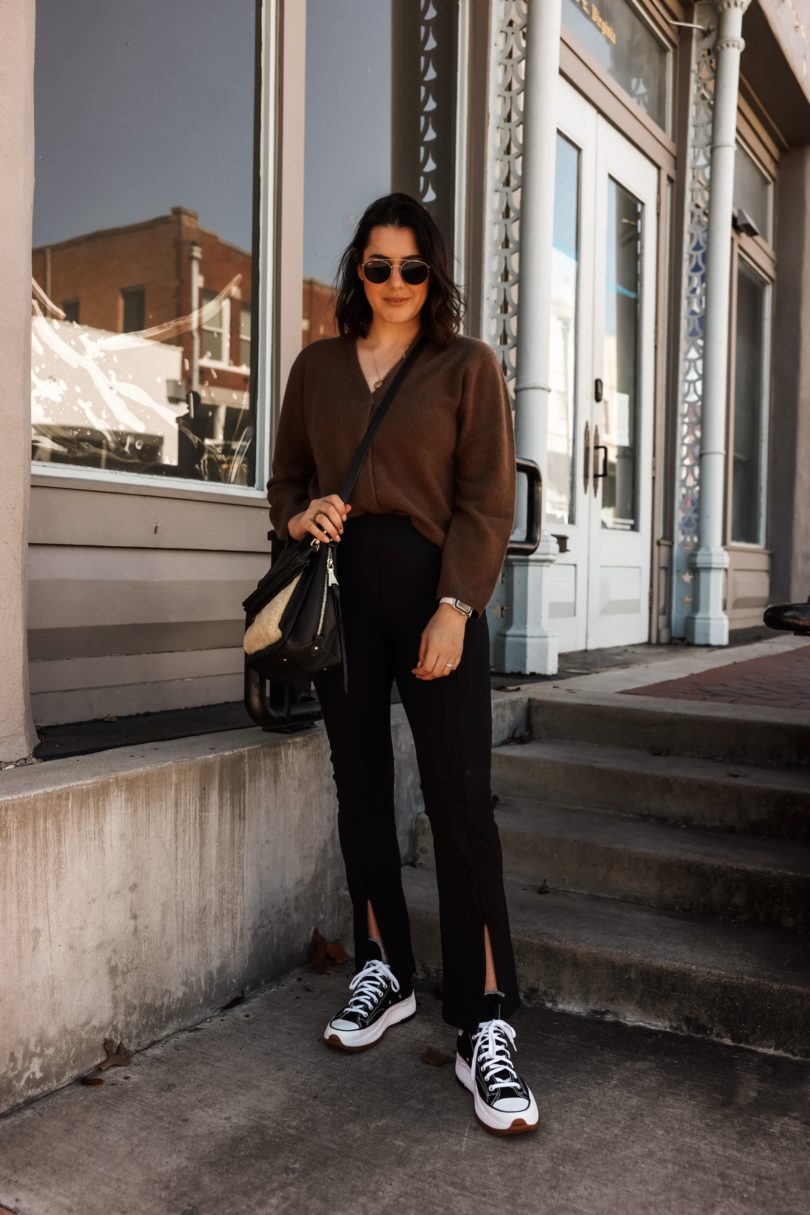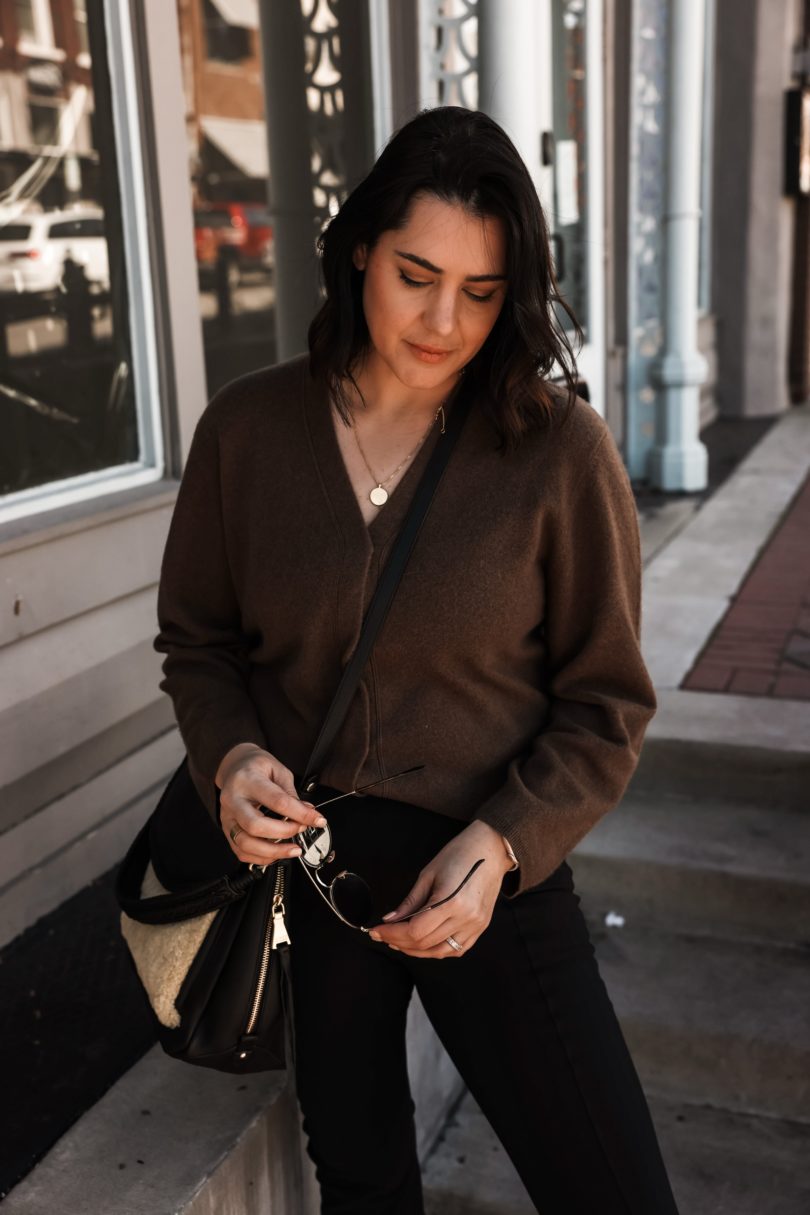 Please tell me I'm not the only person who got completely thrown when flare leggings started to come back last year? I immediately flashed back to 1998 in my NY&Co black flare pants, feeling like the hottest 8th grader alive. Like those leggings and my platform sandals equaled my hot girl outfit of '98. Please tell me you know what I'm talking about. Those flare leggings were my everything. If I wore those, you KNOW I was gonna kill my choir performance / award ceremony / presentation that day.
So while I was shook that the flare leggings trend got resuscitated, I decided to give it a shot with a bit of an update. And you can see this pair has a split hem in the flare and I have to say I really like them. I wasn't sure if I'd be here for this trend again but alas, I am. Now this pair is from Zella so I was thinking full workout pants but actually no. It's a thicker fabric that yoga leggings and there is a seam down each leg, so they feel almost more like dress pants. And maybe that's on purpose? I, for one, wouldn't wear these to the gym, but you can definitely wear them casual or dressed up. I went casual here but maybe I'll dress up for my choir performance soon.
I am in the medium, fit is TTS! Find them here.
(If you want a non-split hem, check out this pair here!)