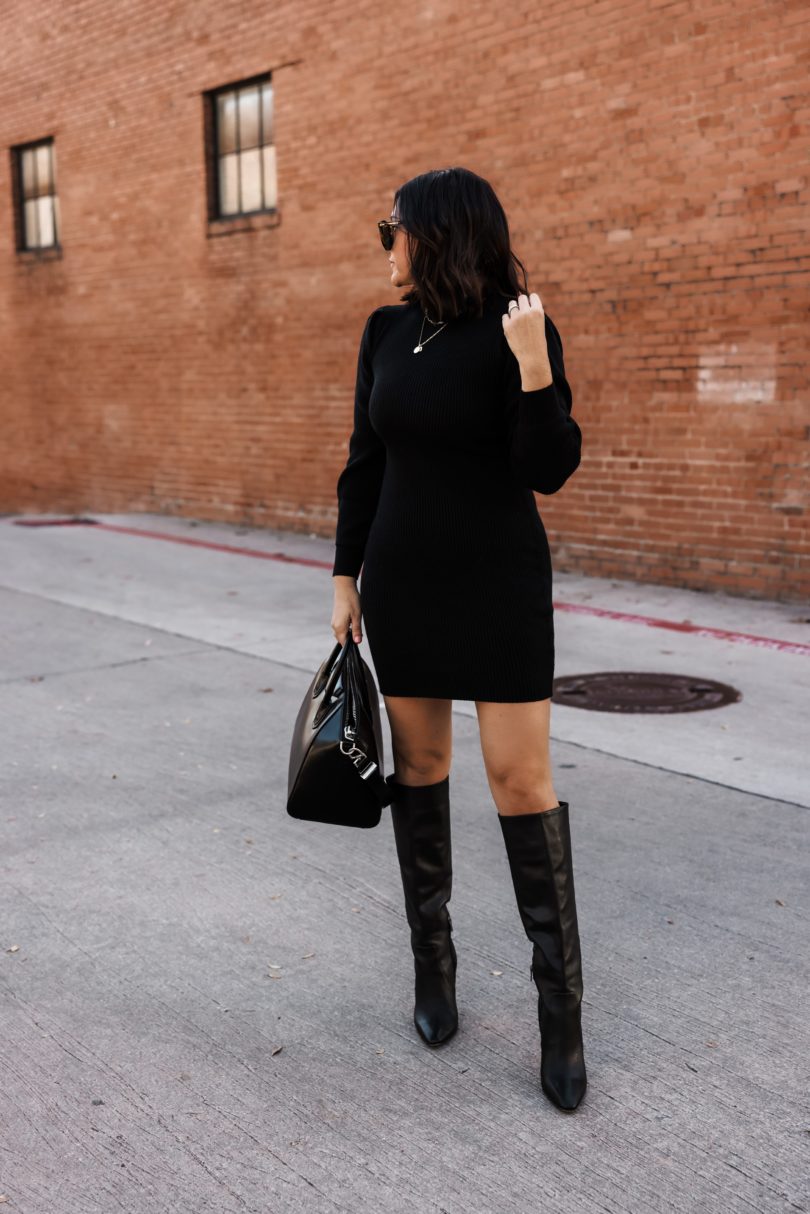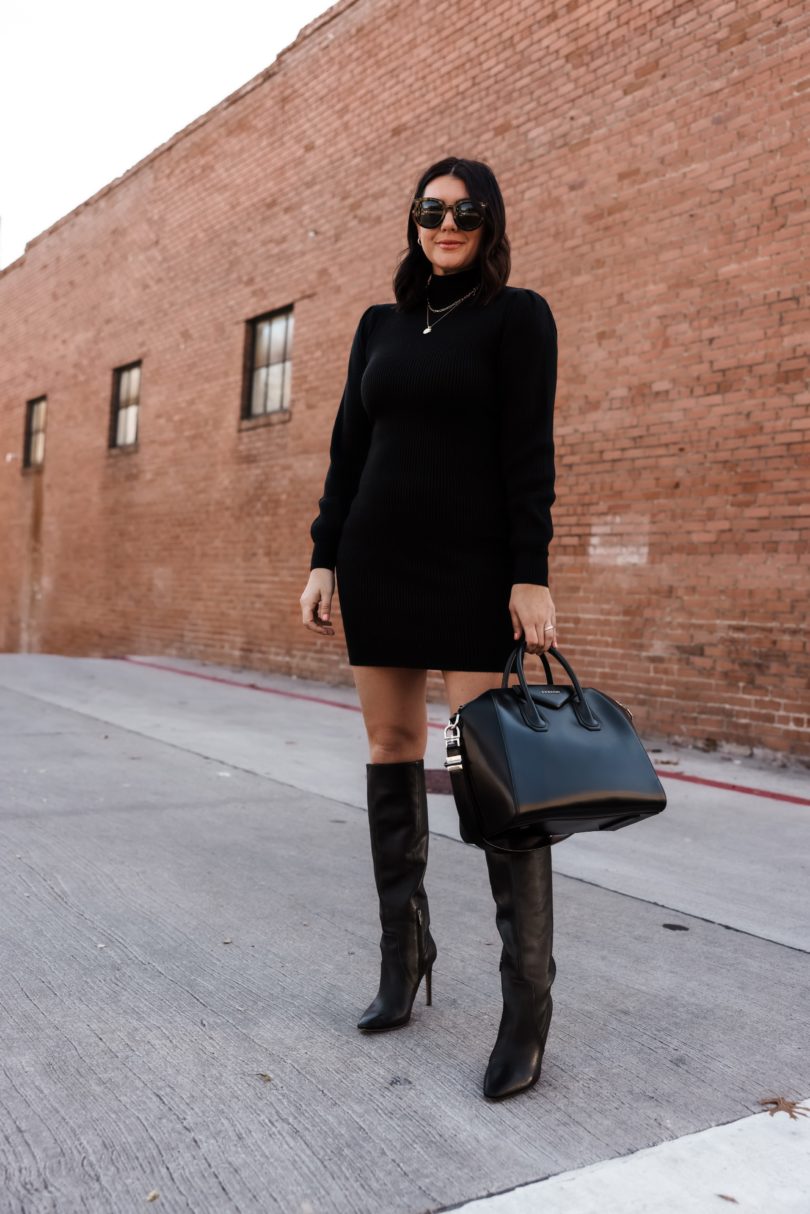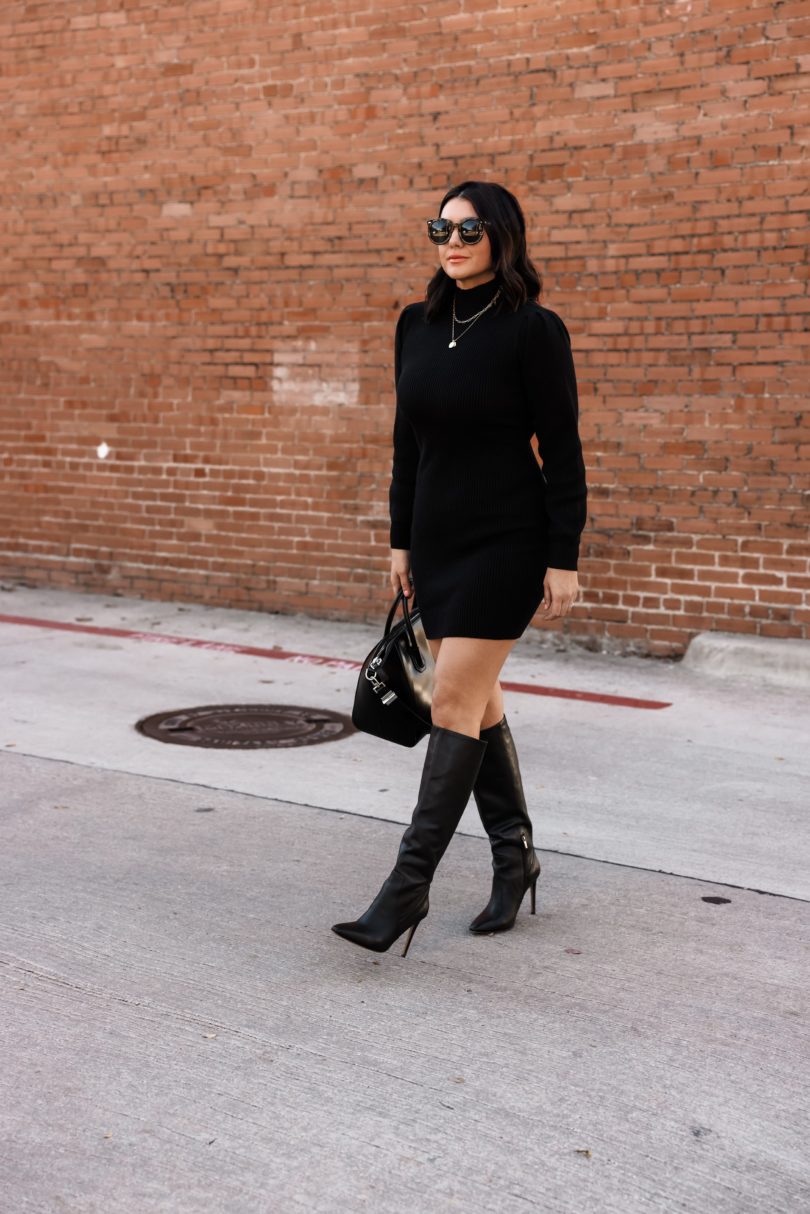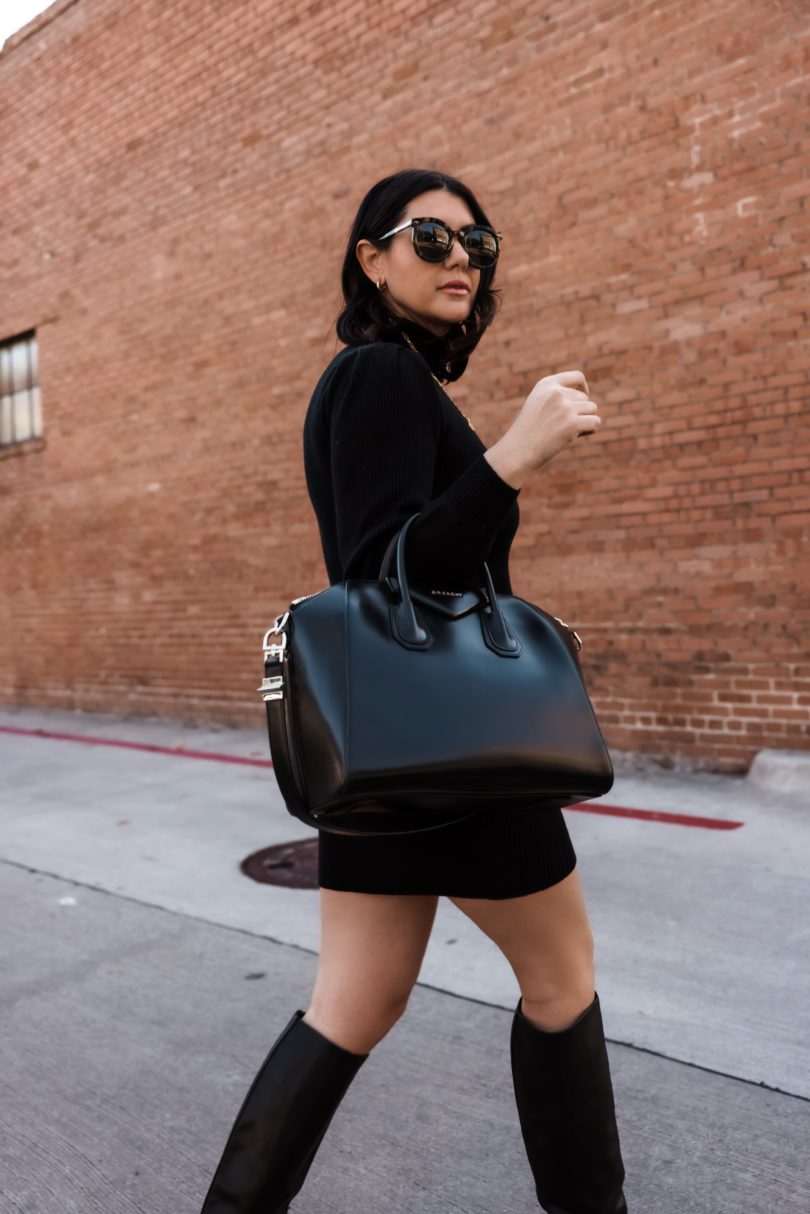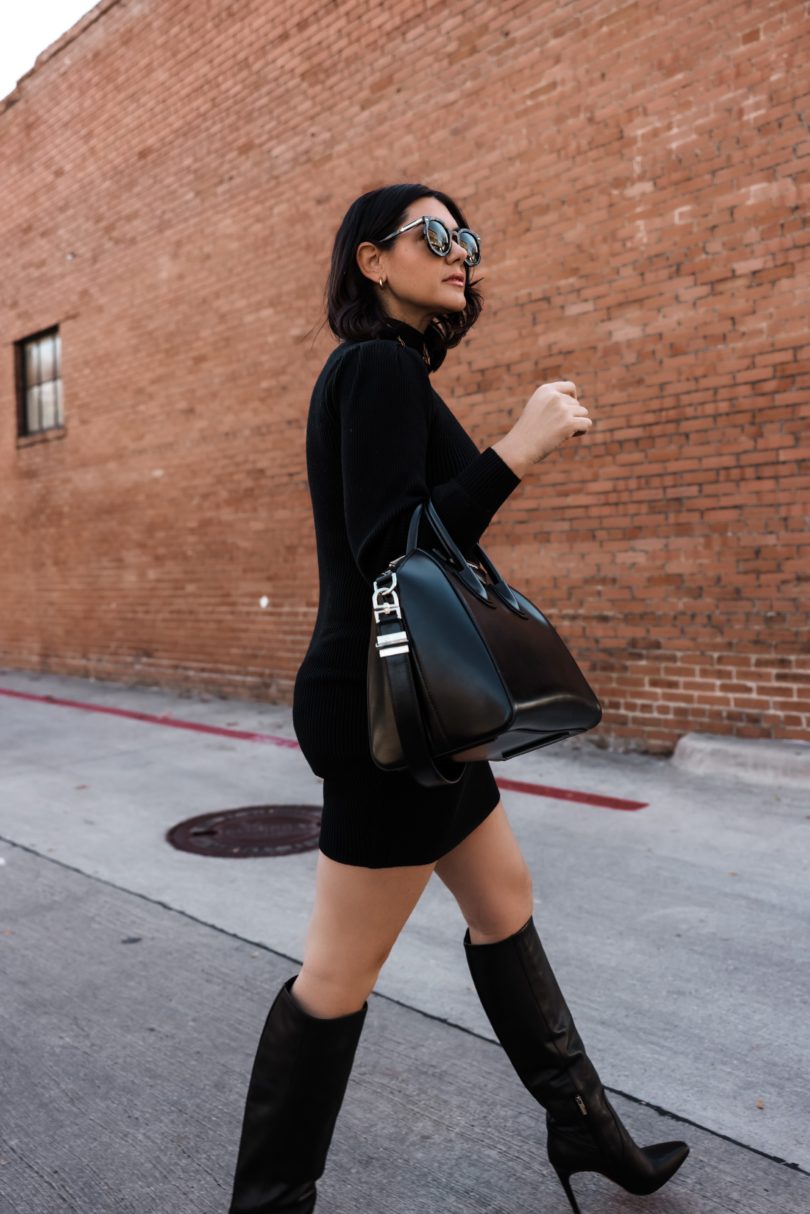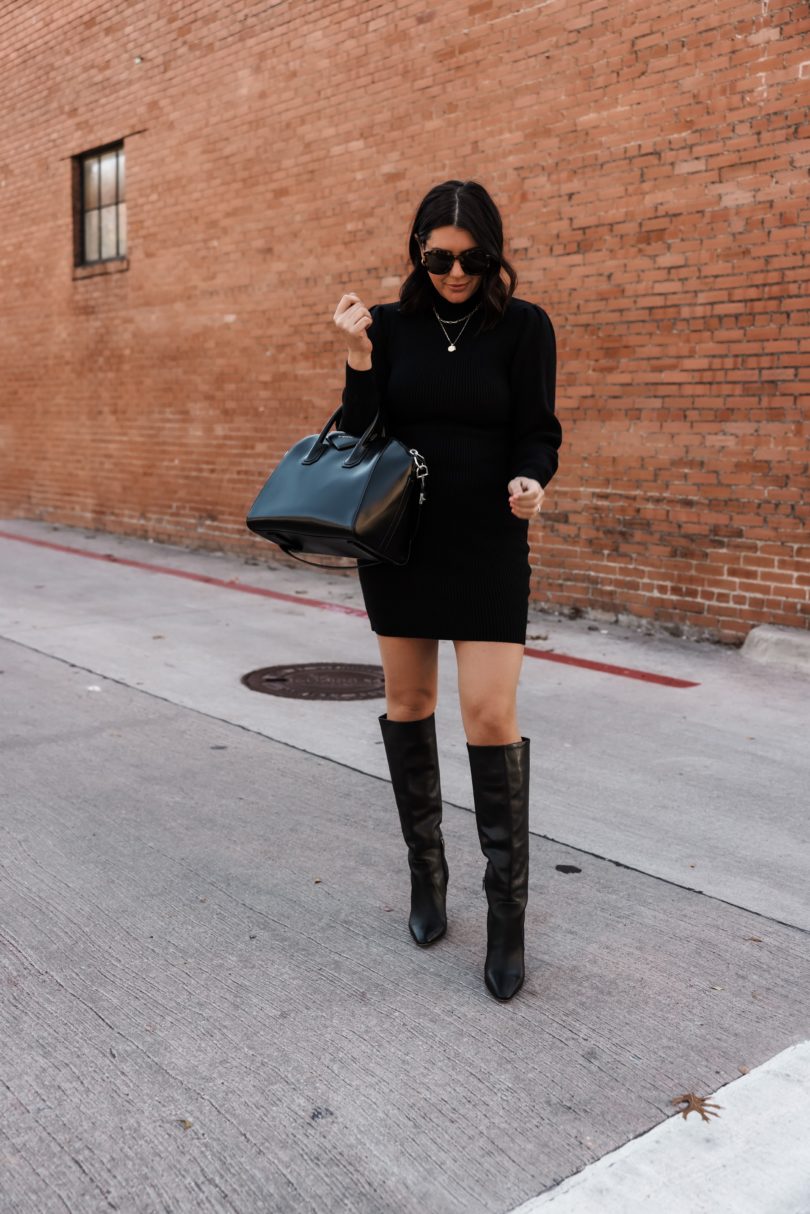 If you are looking for a holiday party dress, shop no more. I've found you one. (It's the one I'm wearing.) It's soft, it's dressy but comfortable and it's warm. It's a nice take on a body con dress because it isn't too clingy but still form fitting, which gives it that extra — as the French would say — jena say kwa.
I kid, I know. I know it's spelled 'je ne sais quoi' because google told me so and yes — I do think I'm funny. Annoying, but funny.
ANYWAYS, spell check aside, I am loving this dress and it's a nice find under $50. It's from Amazon (here) but it's a good quality meaning it has a size tag sewn in the back that lets you know which side is the back vs. the front. As an adult who inexplicable puts things on backwards all the time, there's nothing like ambiguous neckline on a shapeless dress that is my downfall. The fabric is thicker and it has a bit of bouncy, stretch and is very soft. 9/10 recommend. (I docked a point because it's a bit short, just FYI!)
Find this dress from Amazon here!
Oh and lots of colors — like if you wanted to go really holiday there is a pretty green or burgundy that would look great at holiday parties.