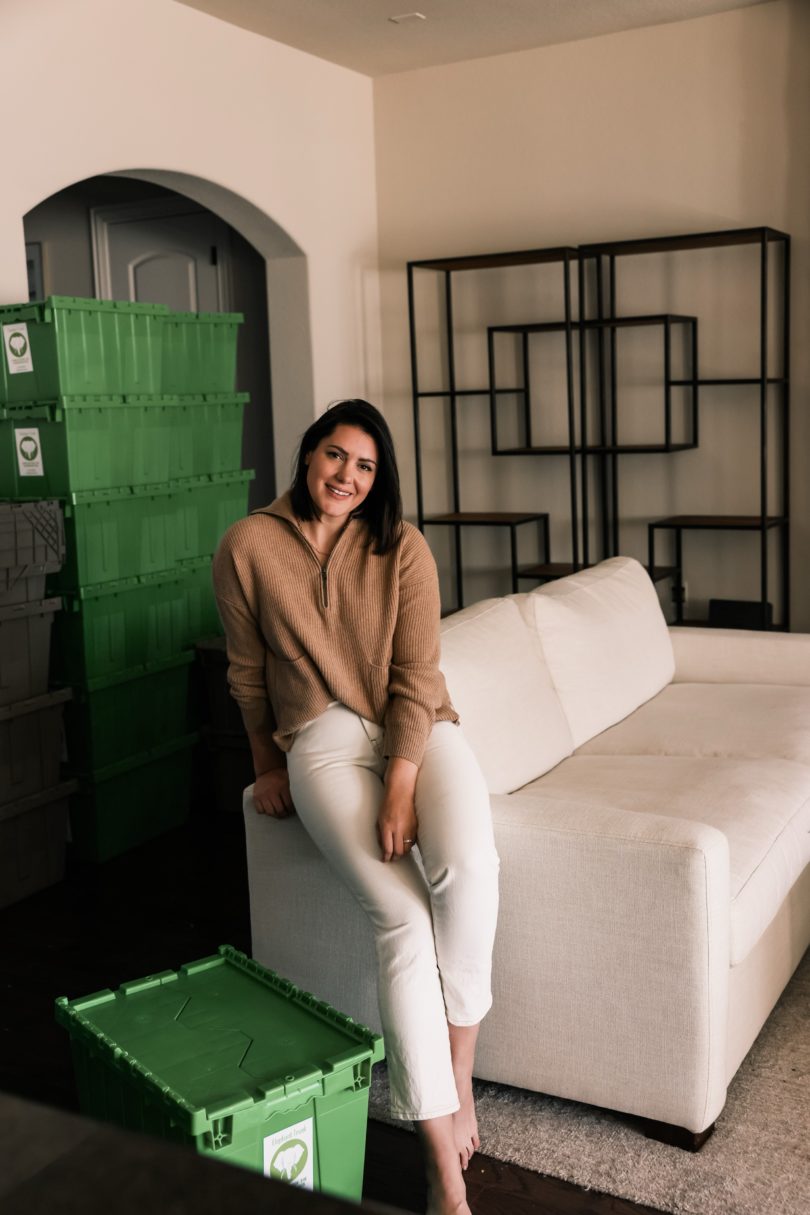 I feel like we are due a little life update here! If I've seemed a little distracted lately it's for a reason! For the last few weeks we've been working on selling our house and buying a new one! In fact, we have sold our house (in 3 days ya'll! This market is insane!) and we've bought the prettiest house that I can not wait to share with you. I had a few people guess this is what's been going on because of how clean our kitchen counters have been on IG stories, to which I say, good eye, Gumshoe. I have to say we are out of practice when it comes to change and packing / moving everything. We've been in this house for 6 years and we weren't exactly planning on moving but we found a house that we both fell in love with and knew we needed to move on it quickly. It's been a stressful month but we got the house! I can't wait to show her to you guys.
So where are we going?? Well…drumroll please…just down the road! We are moving to downtown McKinney, where we used to have our brick and mortar shop back in the day. Not a far move, but it's been something that we've wanted to do for year. It's located a few blocks from the sweetest little town square, in fact we used to live in a townhouse close by and we've just missed living so close to everything.  So when we saw this house, we knew it was the ONE. Downtown McKinney has been our backdrop for all of our photos for the last decade and we just love this city and square. We are so excited to be able to walk to dinner, to my gym, to the farmer's market, etc.
So we close on our houses this week and move next week, if you can believe. I am in the middle of packing everything up and cleaning everything out. I can not wait for you to see the house! I fully plan on doing a house tour of the new house which is something I never did with this house and always kind of regretted it. So if I seem a little distracted…it's because I didn't think moving 10 days before Christmas through. LOL.
Thanks for sticking with me through all of our life changes over the past 12 years from store openings to closings to moves and a baby, it's been a fun ride. (Yes, it's been 12 years can you believe!?!) And I'm excited to share this next chapter with you.