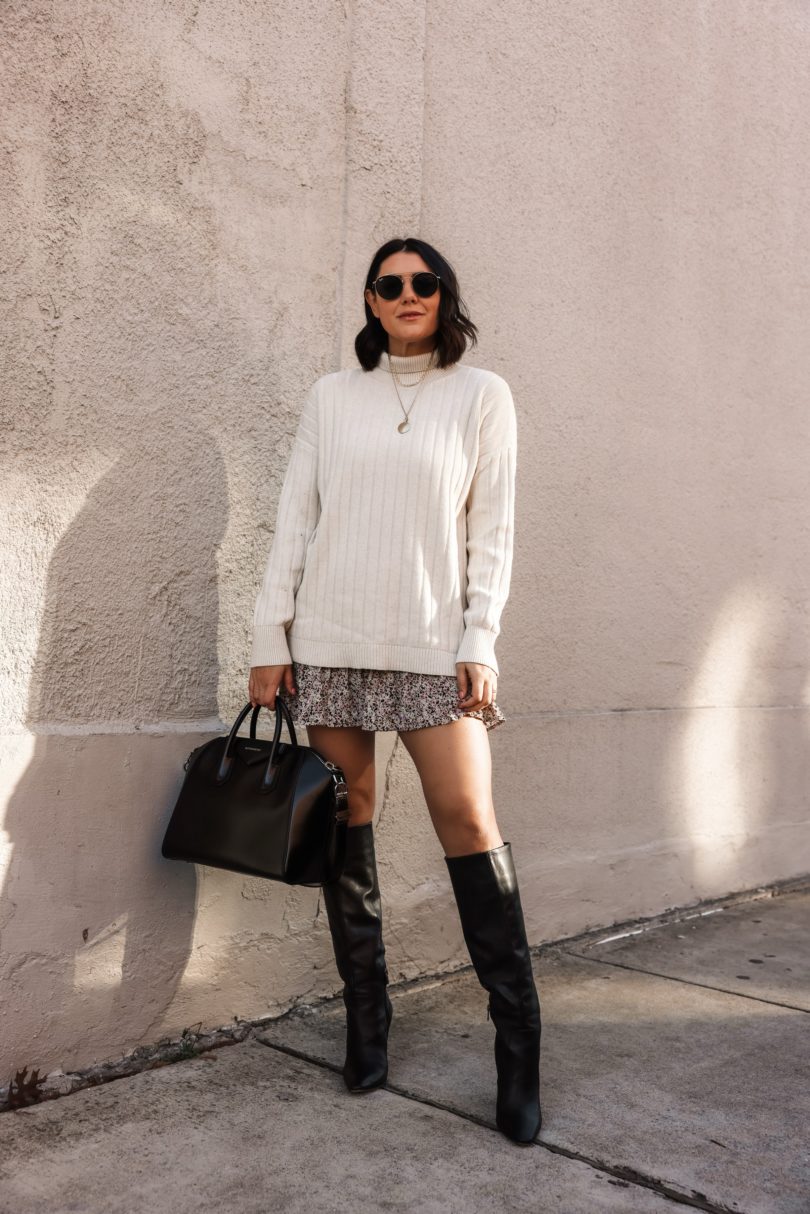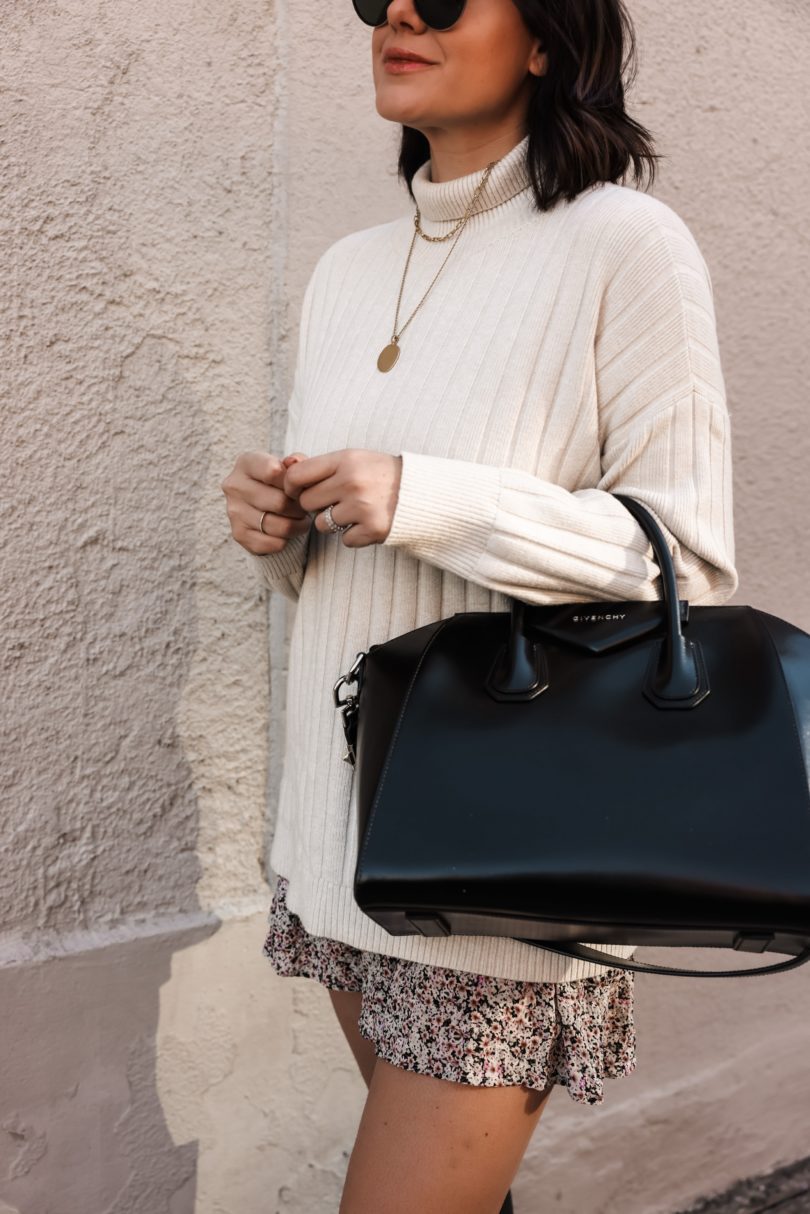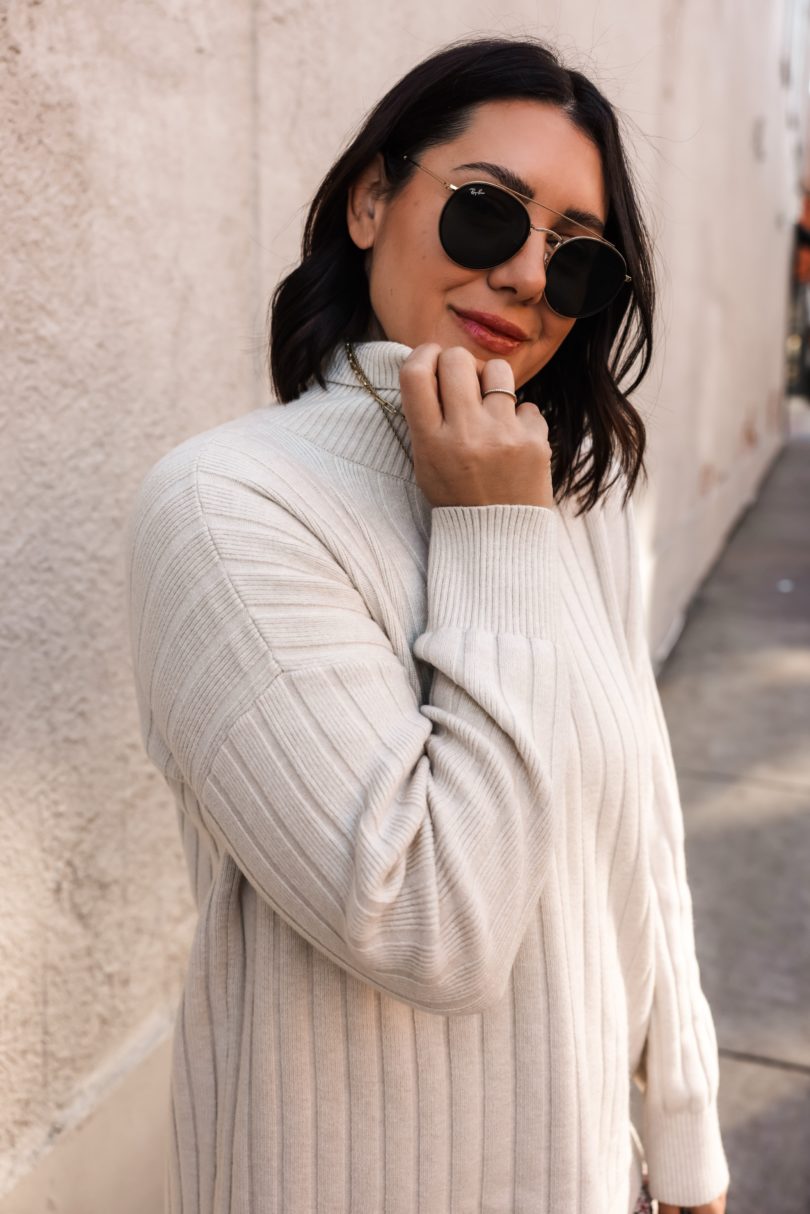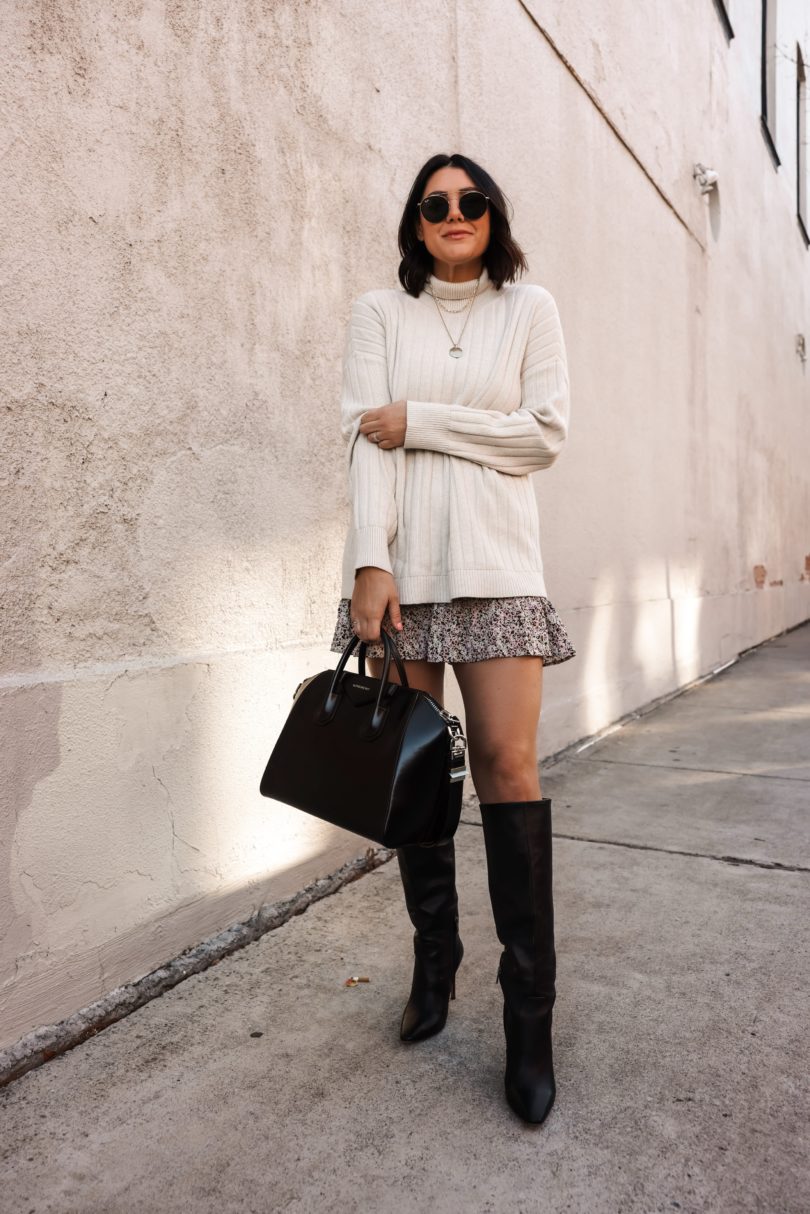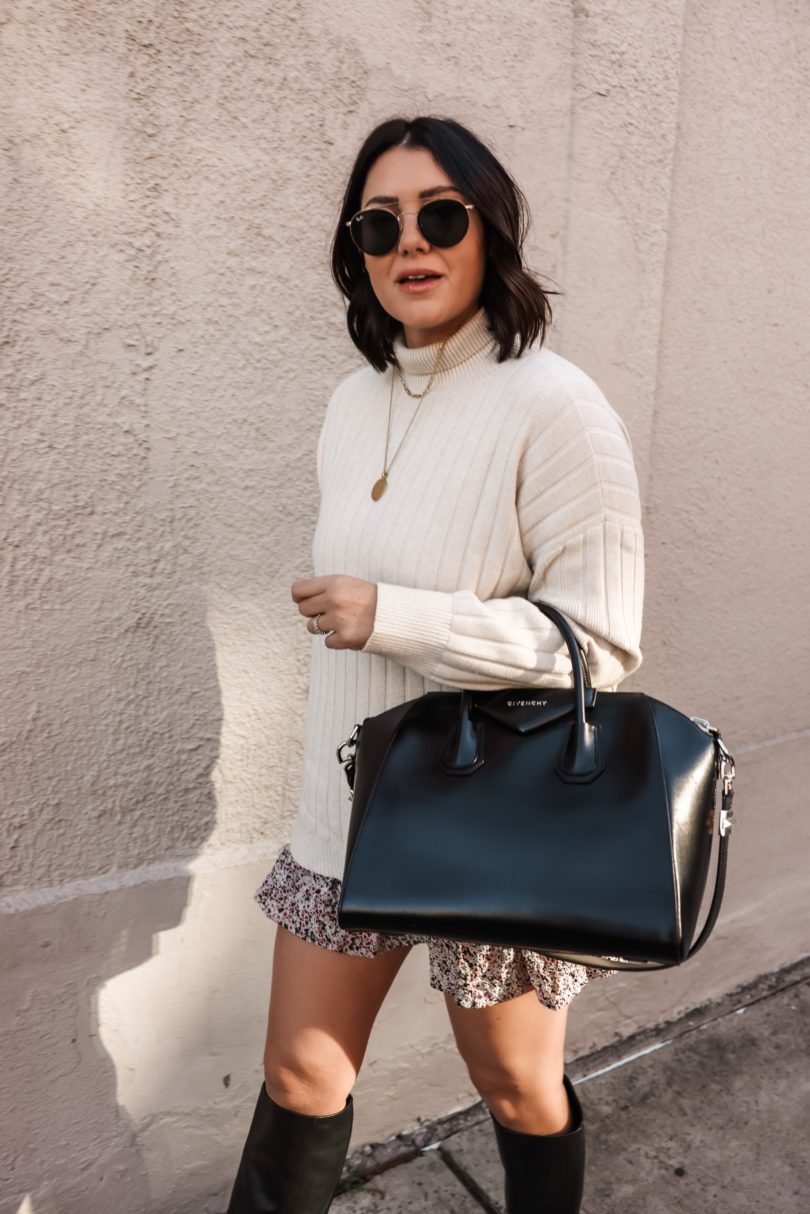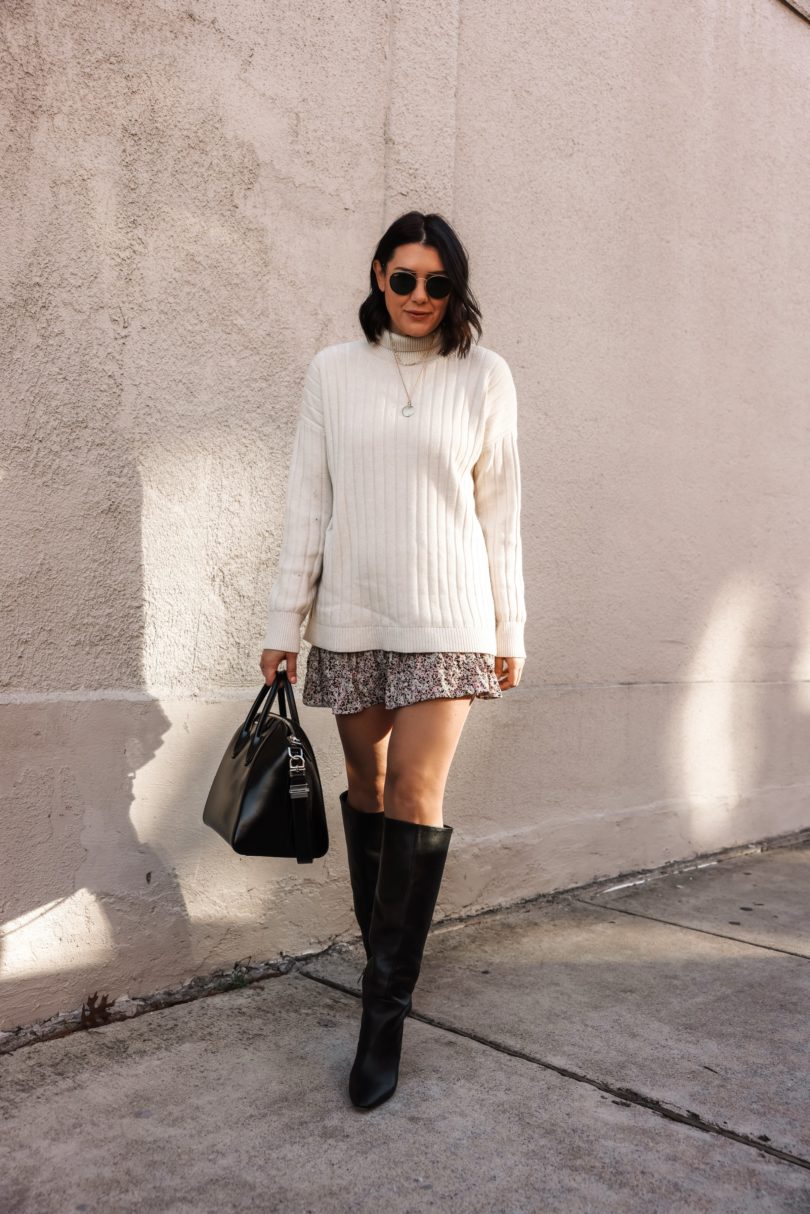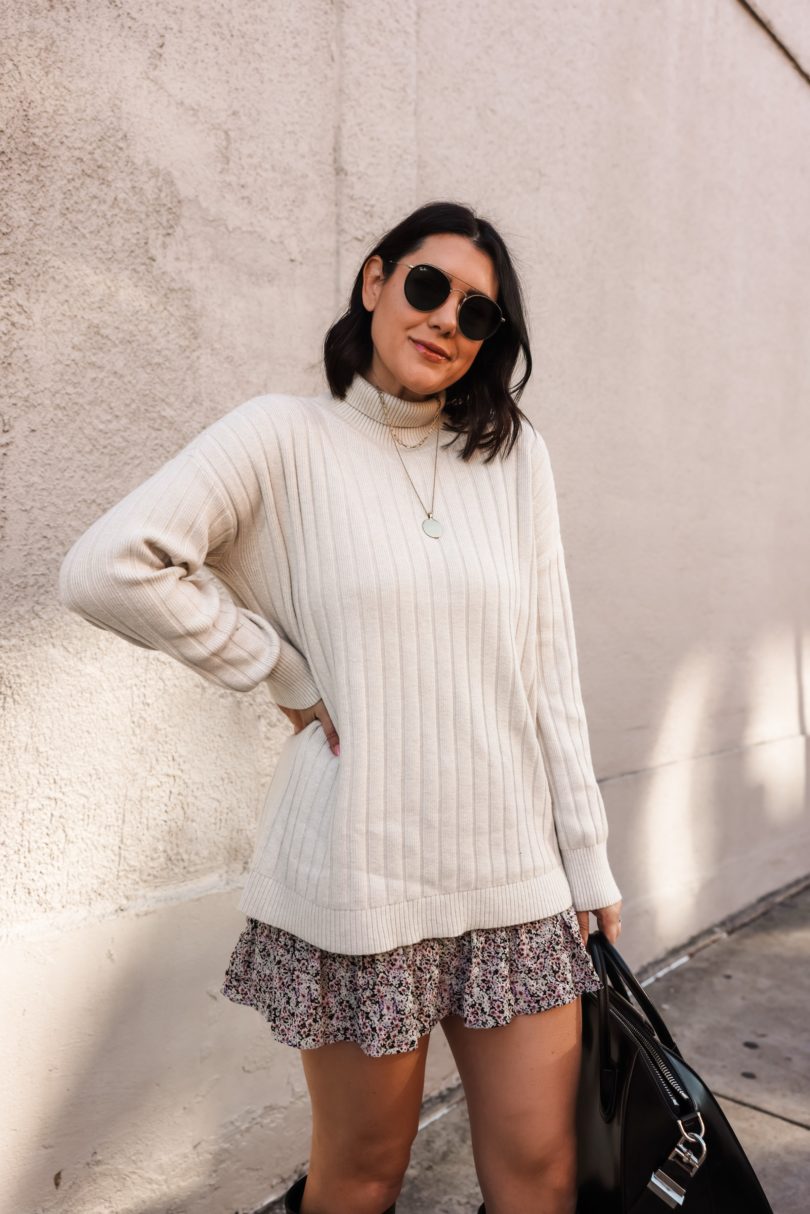 Happy Monday, my friends! I know you don't need a reminder but …we are halfway through December of 2021. I'm not convinced we're not still stuck in December 2019, so imagine how surprised my brain is going to be when it's 2022. It might be my Y2k guys. I might glitch out. Only time will tell.
Well it's gonna be hard to one up that opening paragraph but let's try shall we? Tell me if you are like this as well: I love finding that one sweater that I wear over and over all winter long. Well I have found here, I've found the one. It's this Nordstrom brand sweater tunic and let me count the ways. She's soft, not itchy — I REPEAT NOT ITCHY — and she's long enough to be a tunic but short enough to not be a weird length. And this best part? It's highly versatile. Like I couldn't decide which outfit to wear with this sweater — jeans, leggings, Spanx leggings, a skirt, over a dress. *takes a deep breathe* She can do it all! Bless her heart she is going to be threadbare by the time I get done with her.
So yeah, all that to say this sweater is my favorite and that's that. I am in the medium and it fits TTS. It's under $100 and really great quality. If you told me this was Vince, I'd believe you. I'm also very gullible, so take that into account. This is from one of Nordstrom's many in-house brands aptly named, Nordstrom. I find their in-house pieces are really well produced and well priced for the quality. This sweater comes in right under $100 and comes in a few colors, too! (I'm partial to an ivory sweater.) You can find it here!
Below are some outfit ideas to wear with this sweater! If you're traveling this holiday, this would be an amazing piece for your suitcase. Some ideas below (and all the pieces are from Nordstrom Made Brands!)

*this post is sponsored by Nordstrom. Thank YOU for supporting the brands that support this blog!