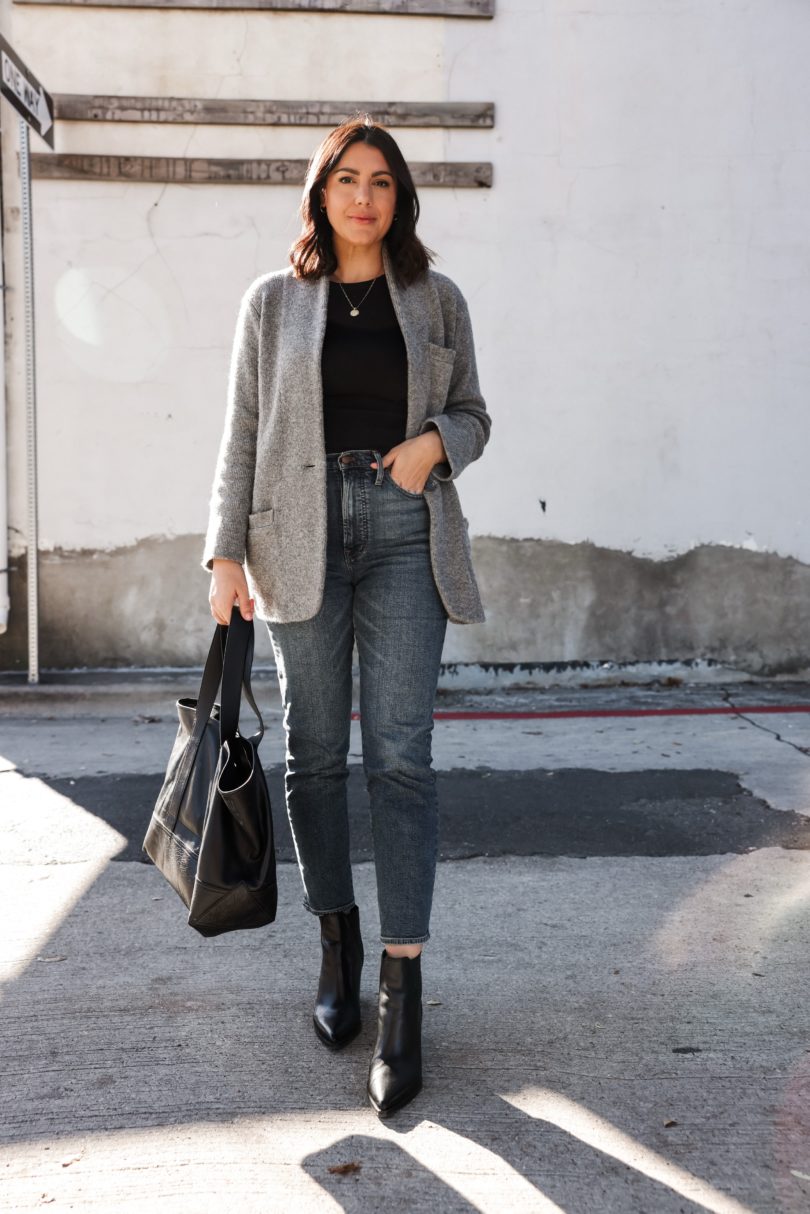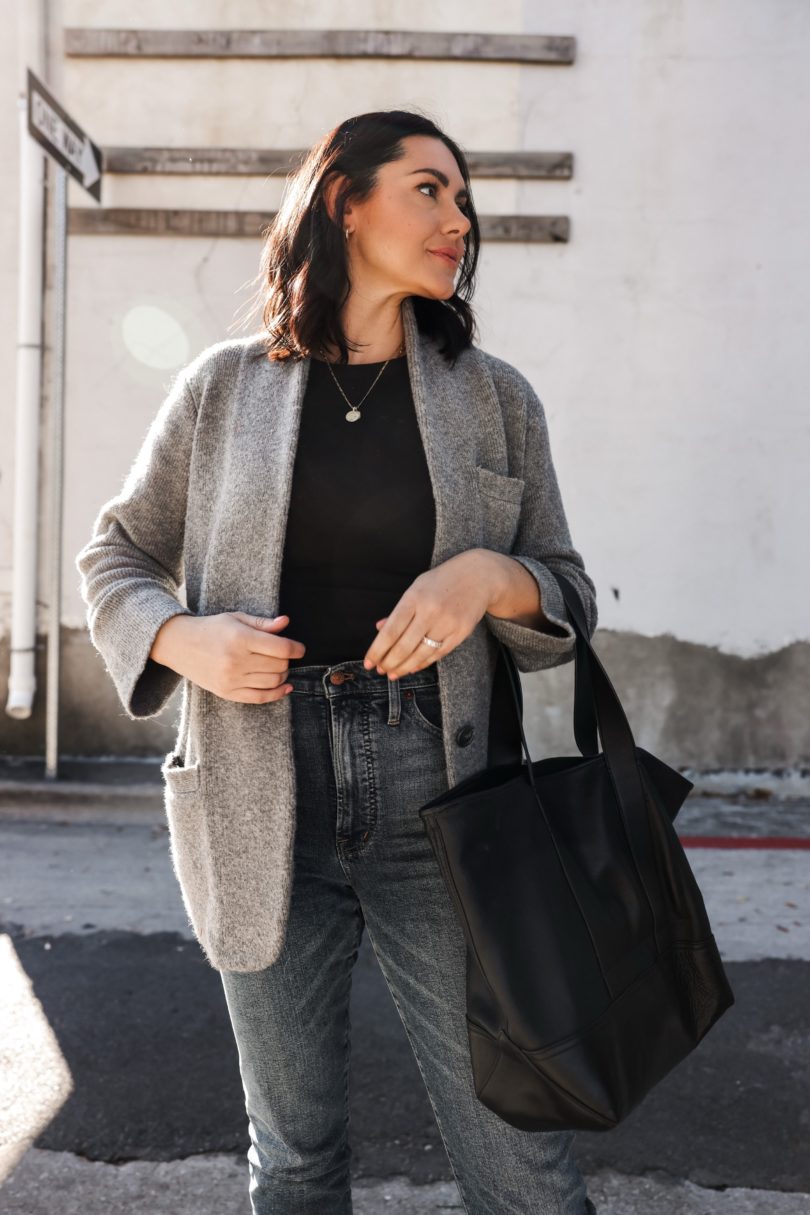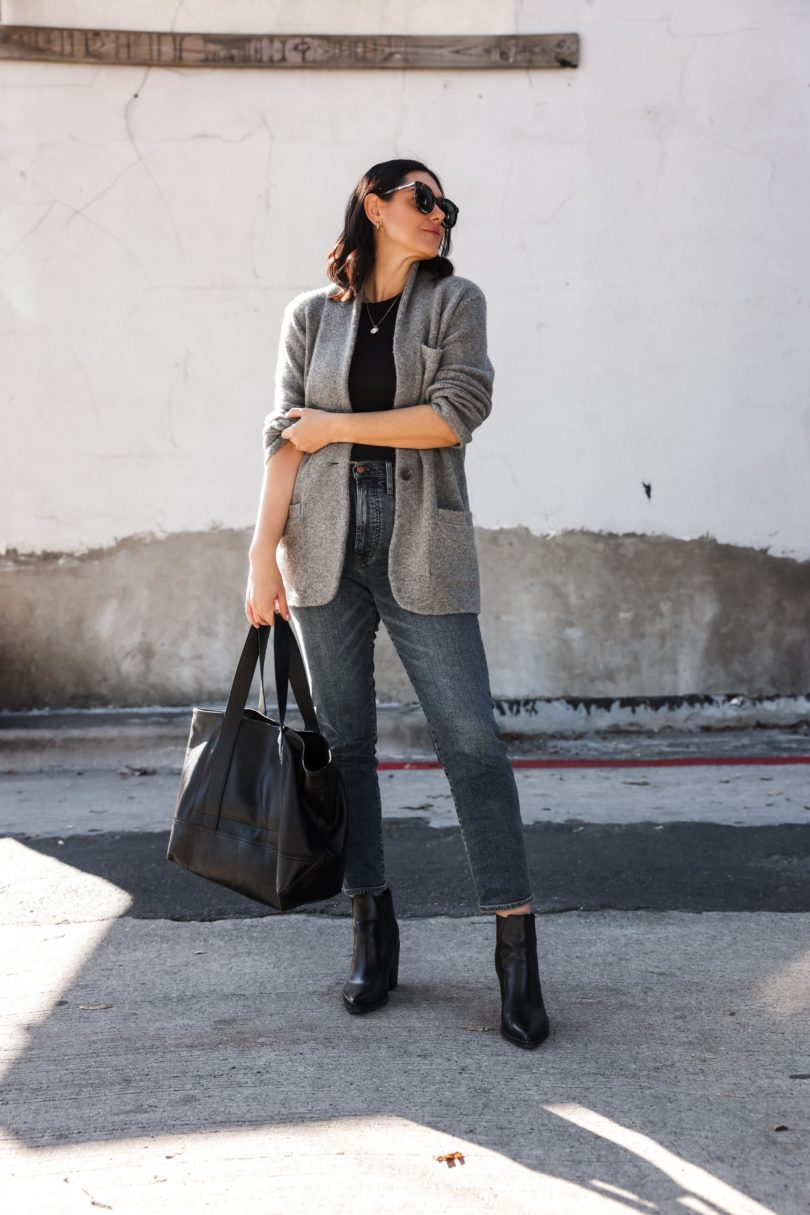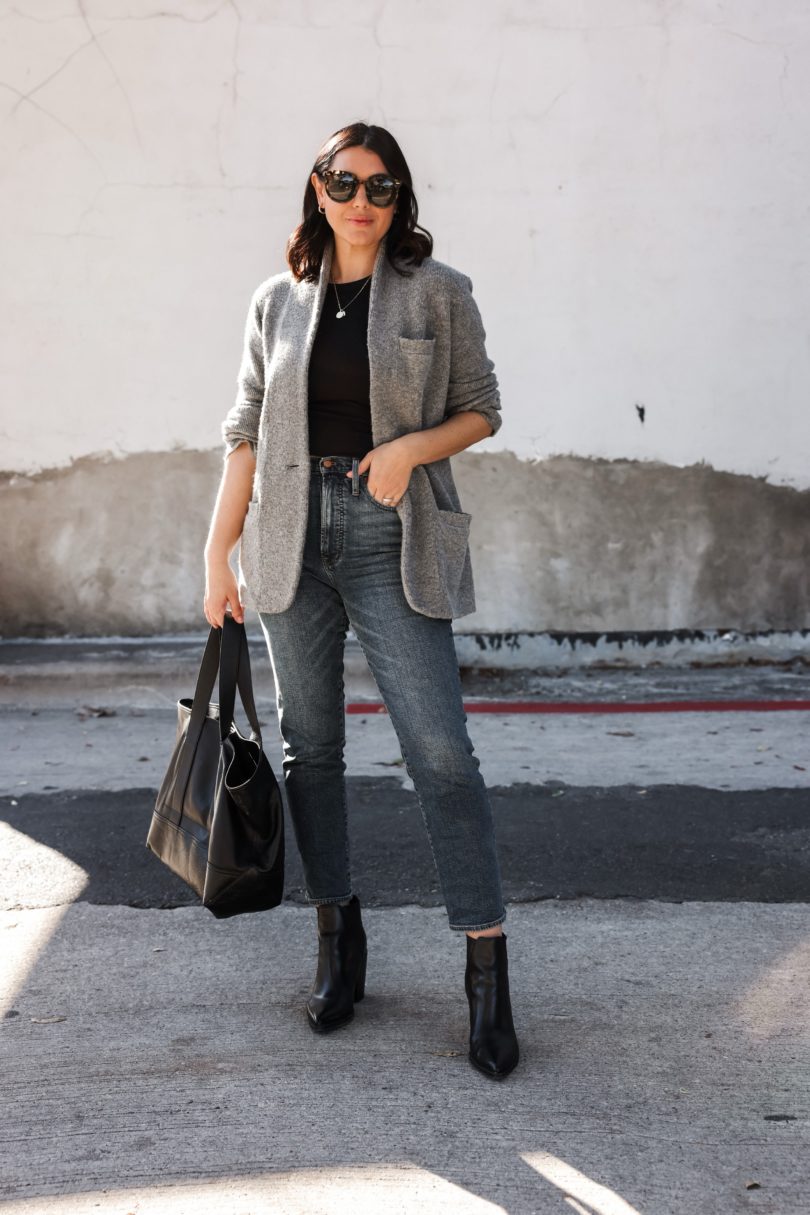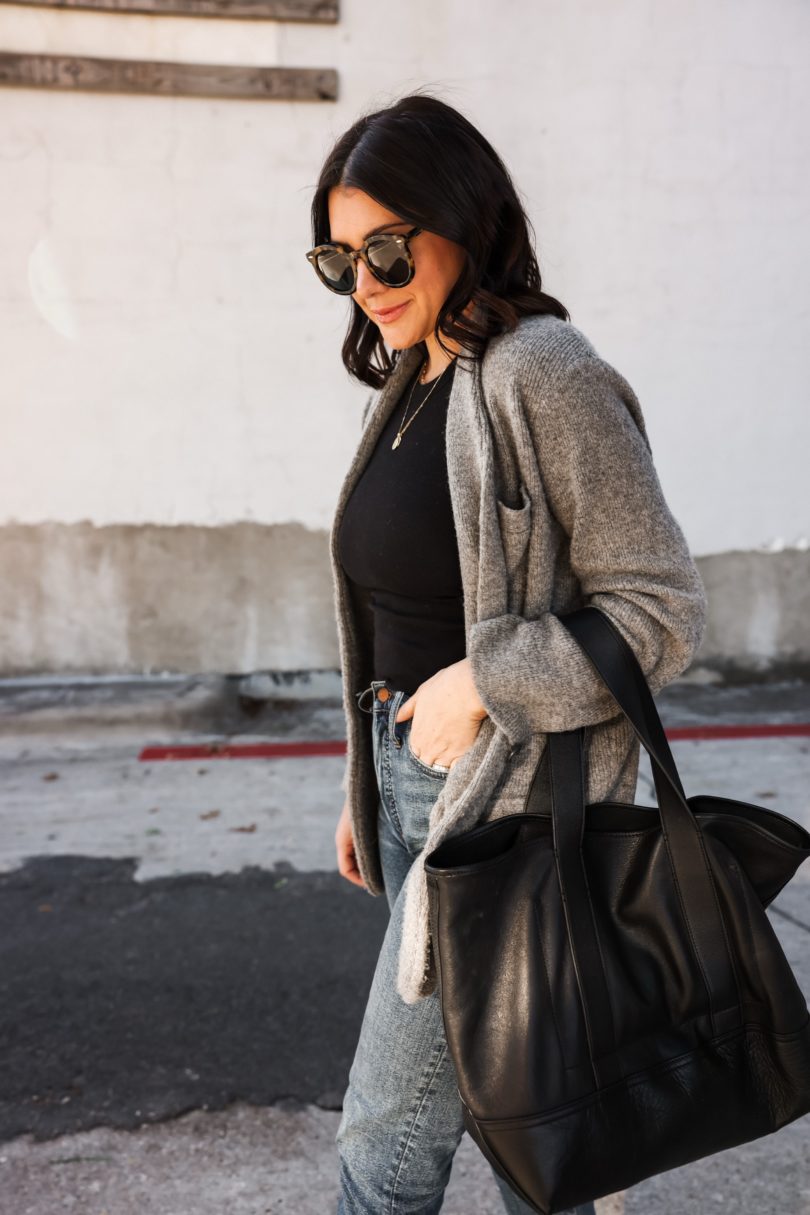 Ya'll — THIS SWEATER BLAZER JACKET CARDIGAN THING IS 59% off! I don't know why they didn't go all the way to 60% but I'll take 59%, because I'm not going to be picky at this point. With that much of a sale, this winter stunner ends up at $100 off. Lots of fashion math here but I 100% promise this is a good deal for this blazer sweater thing. Is it a sweater? Yes. Is it a blazer? Also yes. It doesn't matter because it's on sale. *praise hands*
I am in the medium and it fits true to size for me! It's spot on for me, so if you run smaller on top you could probably size down or just enjoy a more relaxed fit and vibe. Find it here!
I'm gonna be real honest here for a second. I realize I'm going to show all of my cards with this statement but here we go: I have no idea which Madewell jeans these are. Are they the perfect vintage? Yeah possibly. Or are they the skinny jeans? Sure why not? I can't freaking remember or tell them apart. I will say this — either jean would look great with this outfit. They are also pretty similar, too. The perfect vintage jean has a bit of a straighter leg and the skinny jean is a … well, skinny jean. I'l link both options here!
Madewell Perfect Vintage Jeans