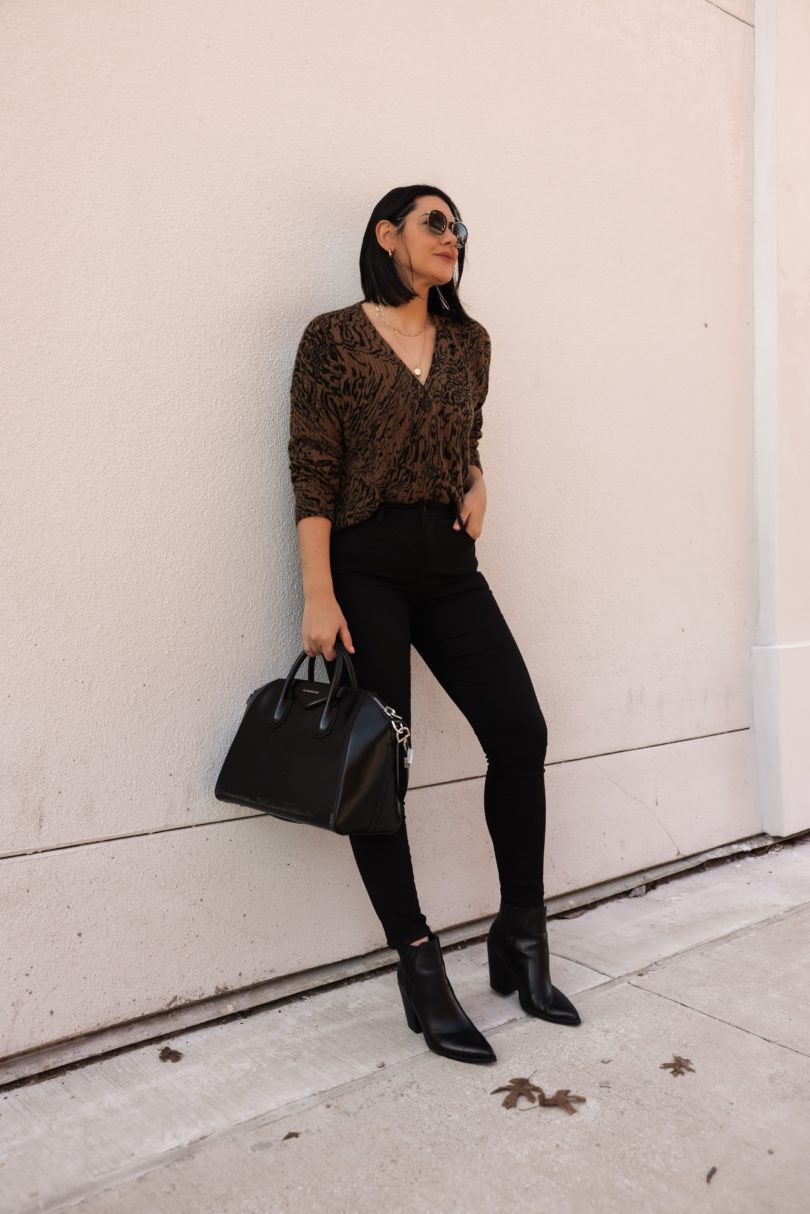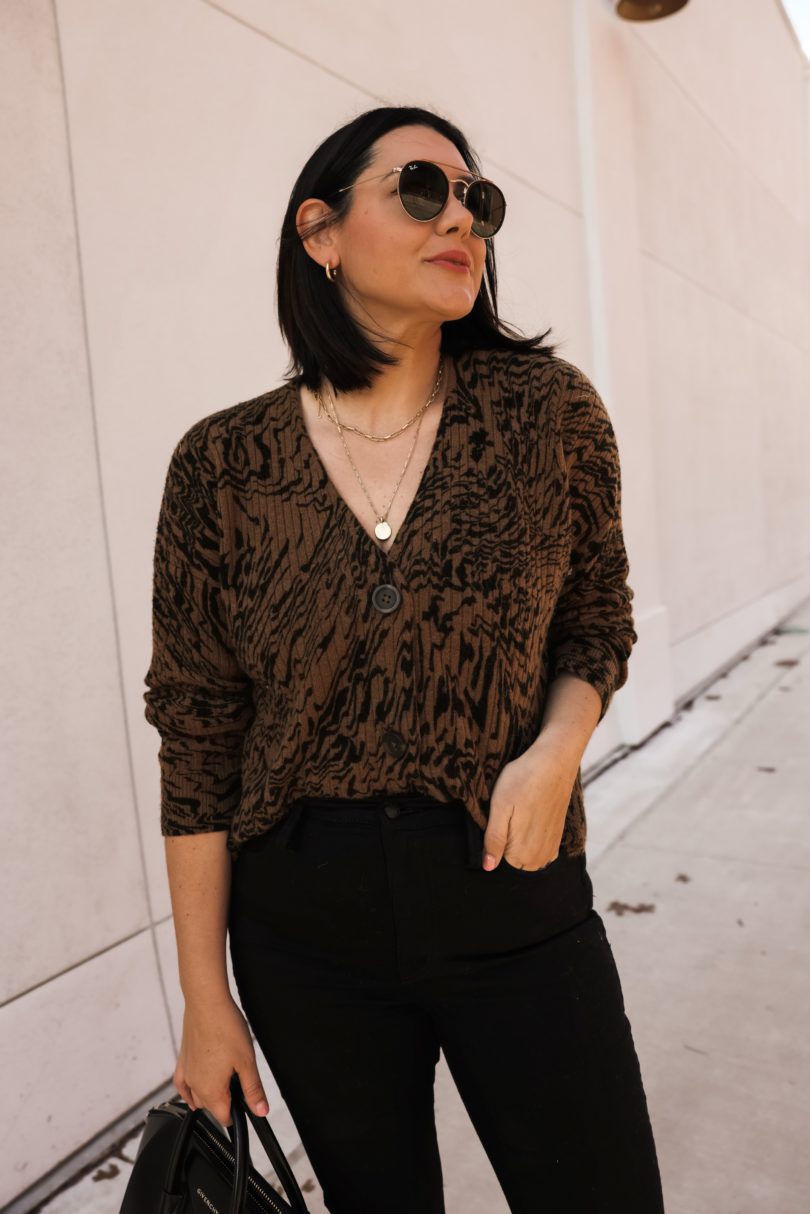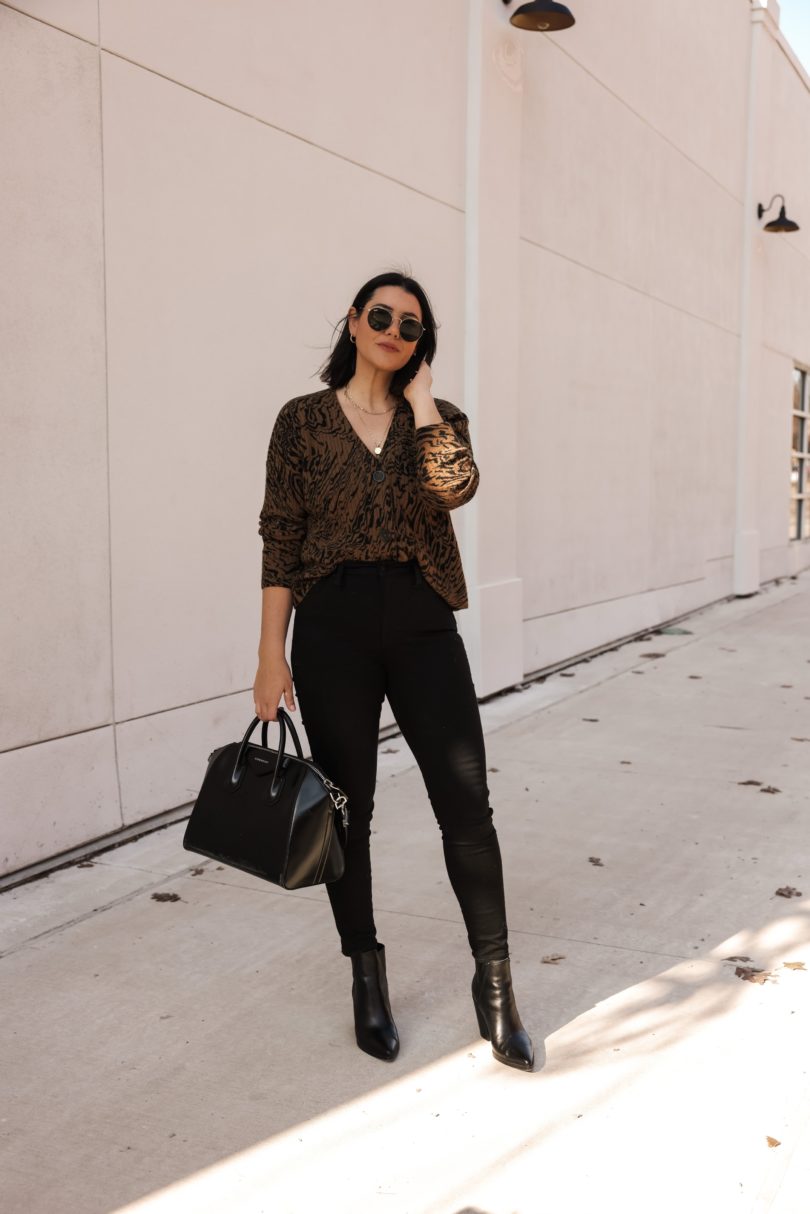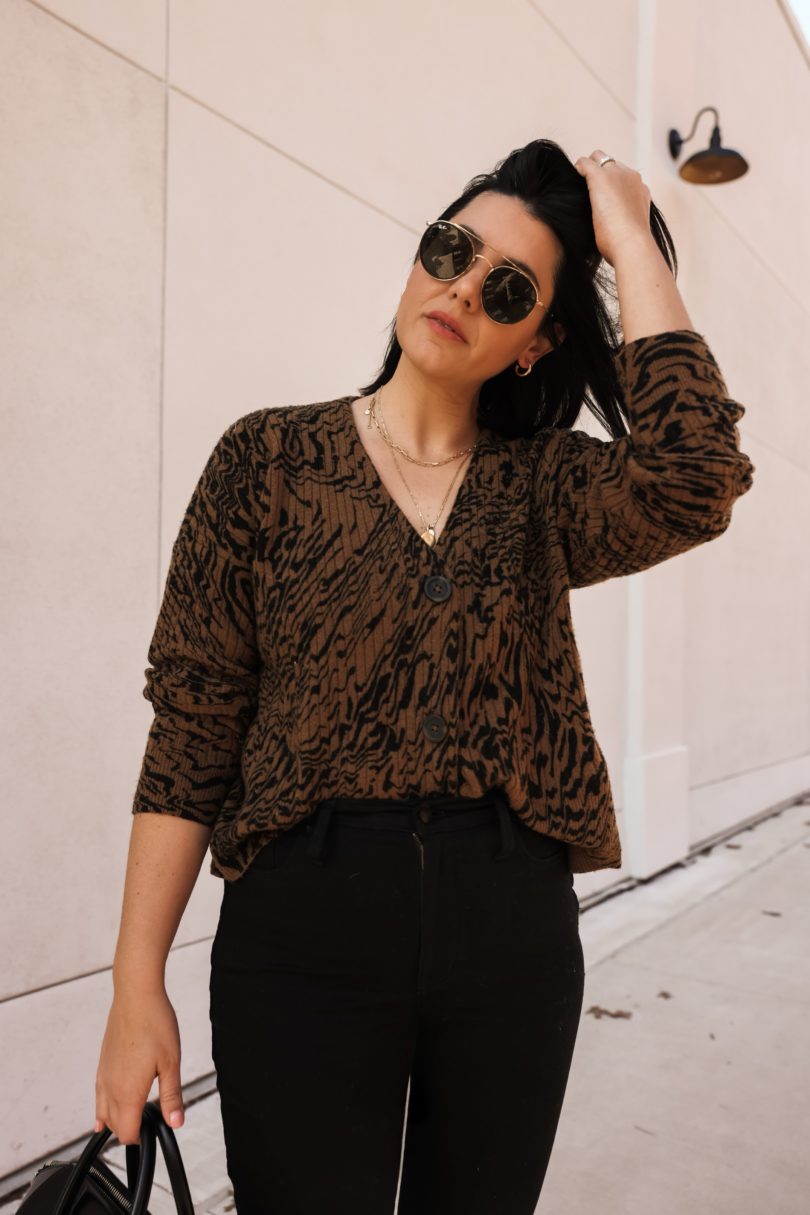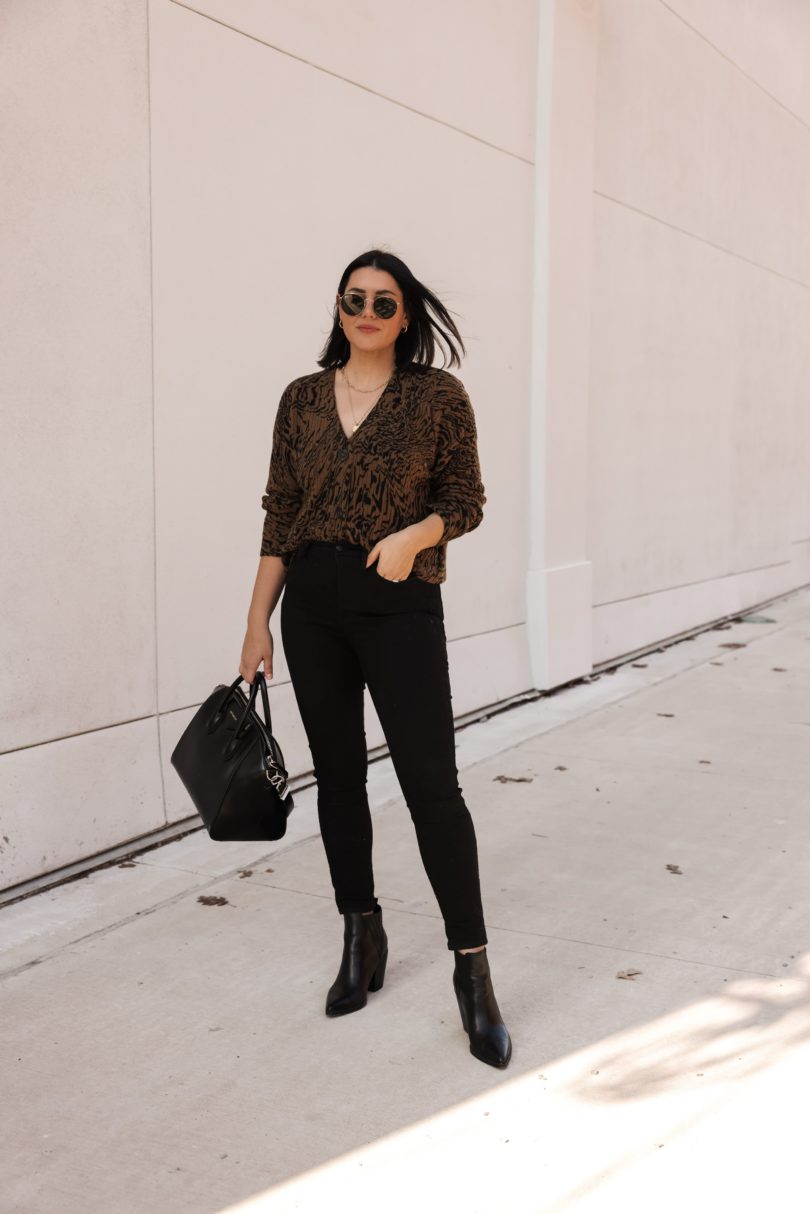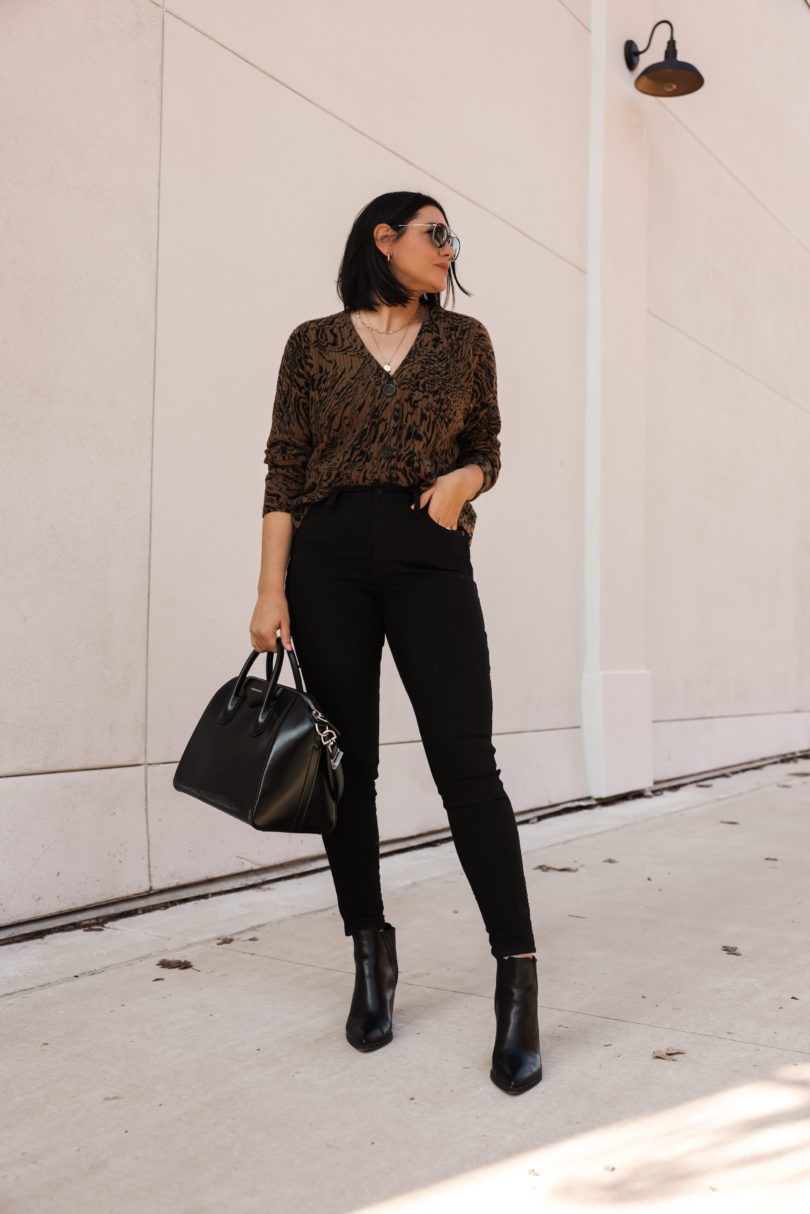 I truly only named this post Eye of the Tiger so that it would be stuck in your head for the rest of the day like it is mine. If we're gonna be in the same boat, we're gonna have the same problems. (Also, the one from Rocky was my intention, but if your brain said the Katy Perry one, then that will work too. What's that?  Now you have both as a mashup in your head? Same.)
Bad news —  I got this cardigan on sale and it's the same sad story: it's almost sold out. :/ I let my guard down on cyber Monday and bought this cardigan even though I knew good and well it would sell out by the time I could get it online. There are a few sizes left here and here, though! And I do find that it runs a bit oversized, so you could easily size down one. Find it here.
(This is a complete side note — but this little kid's cardigan from Old Navy is a matching moment if I've ever seen one.)
Speaking of Old Navy, this sweater isn't tiger print OR a cardigan BUT the vibe is the same. Give it a little front tuck and some attitude and it's basically this outfit but leopard. See what I'm talking about here!