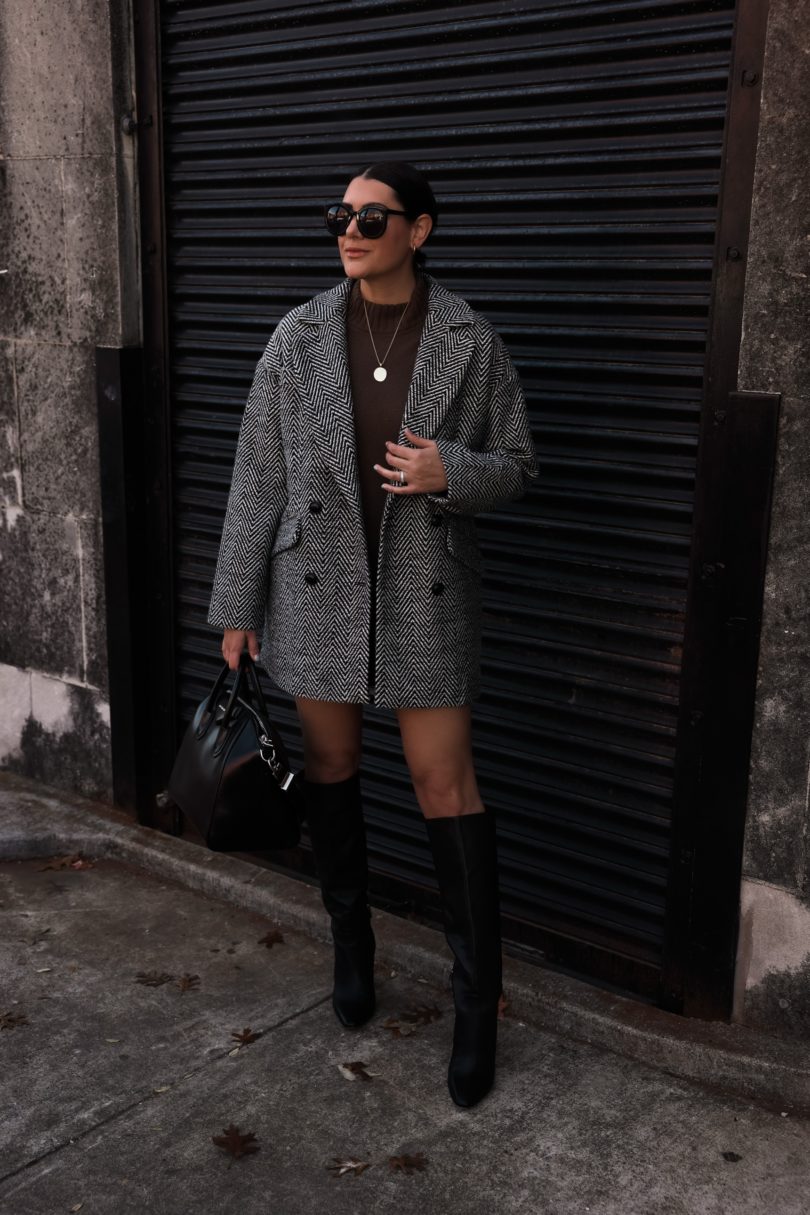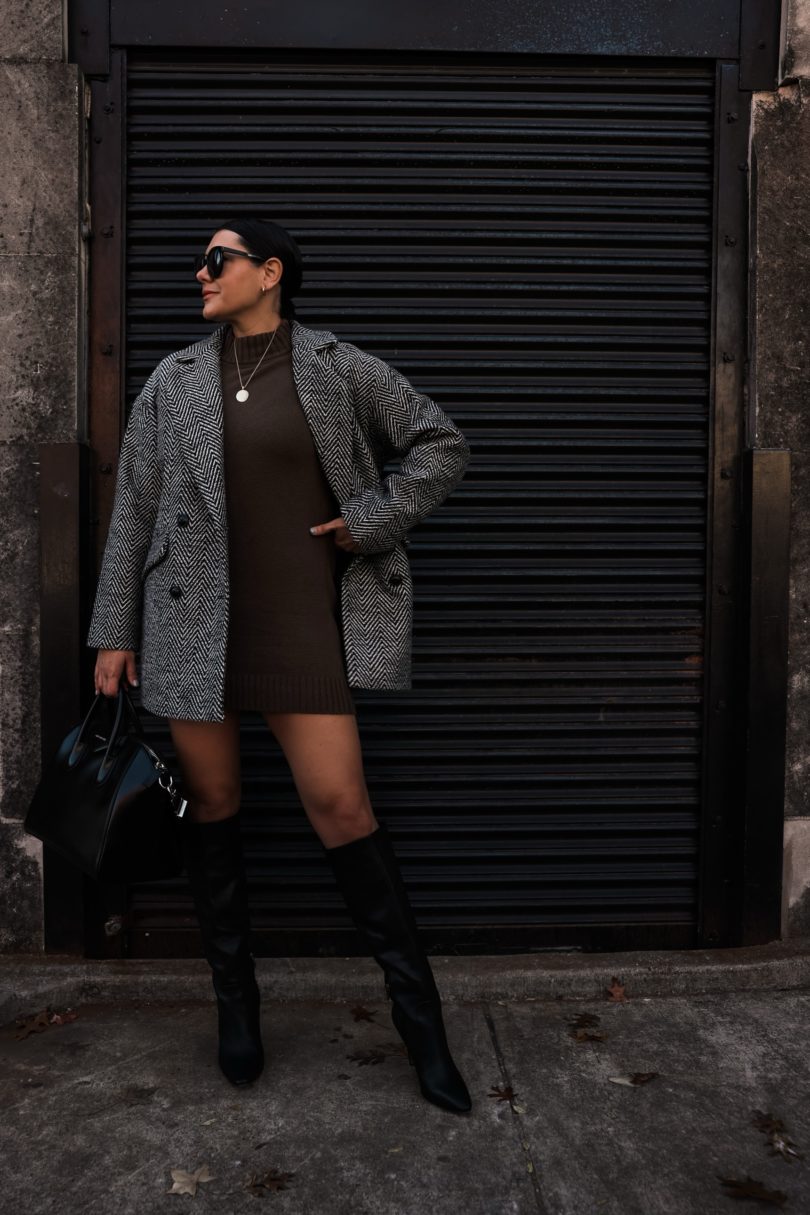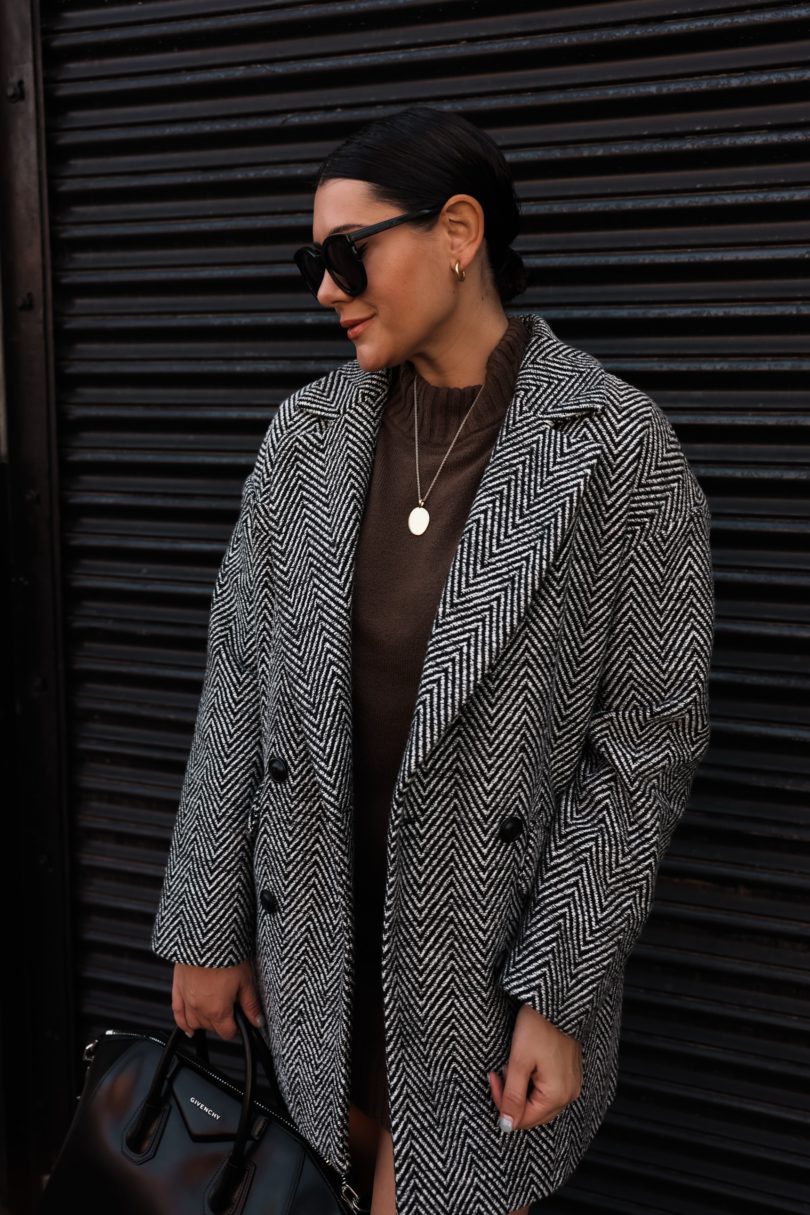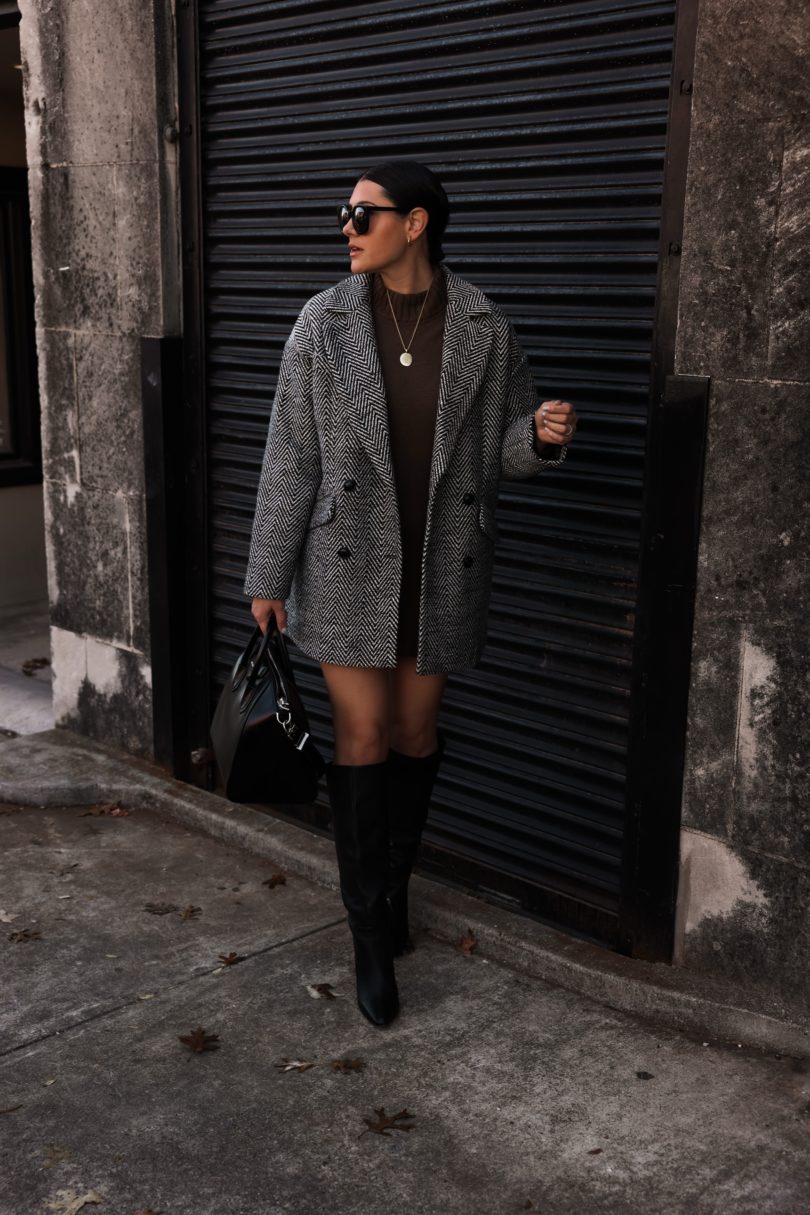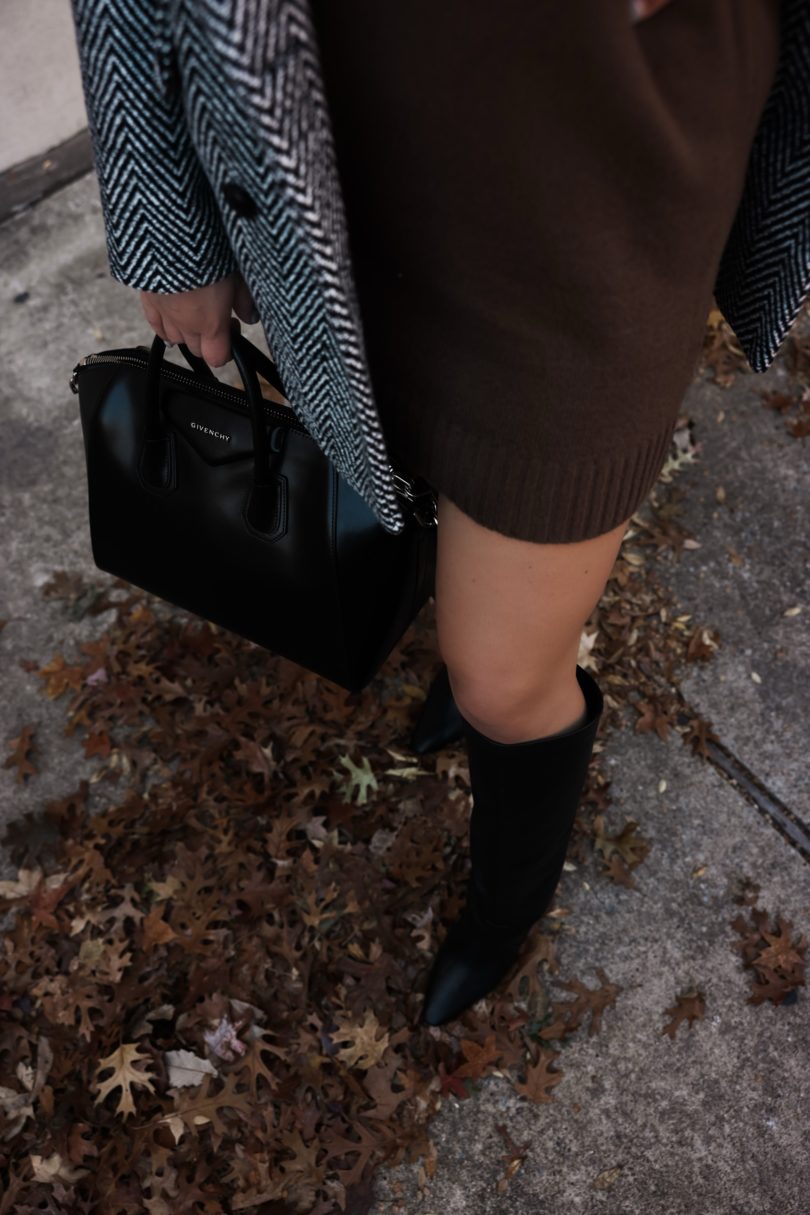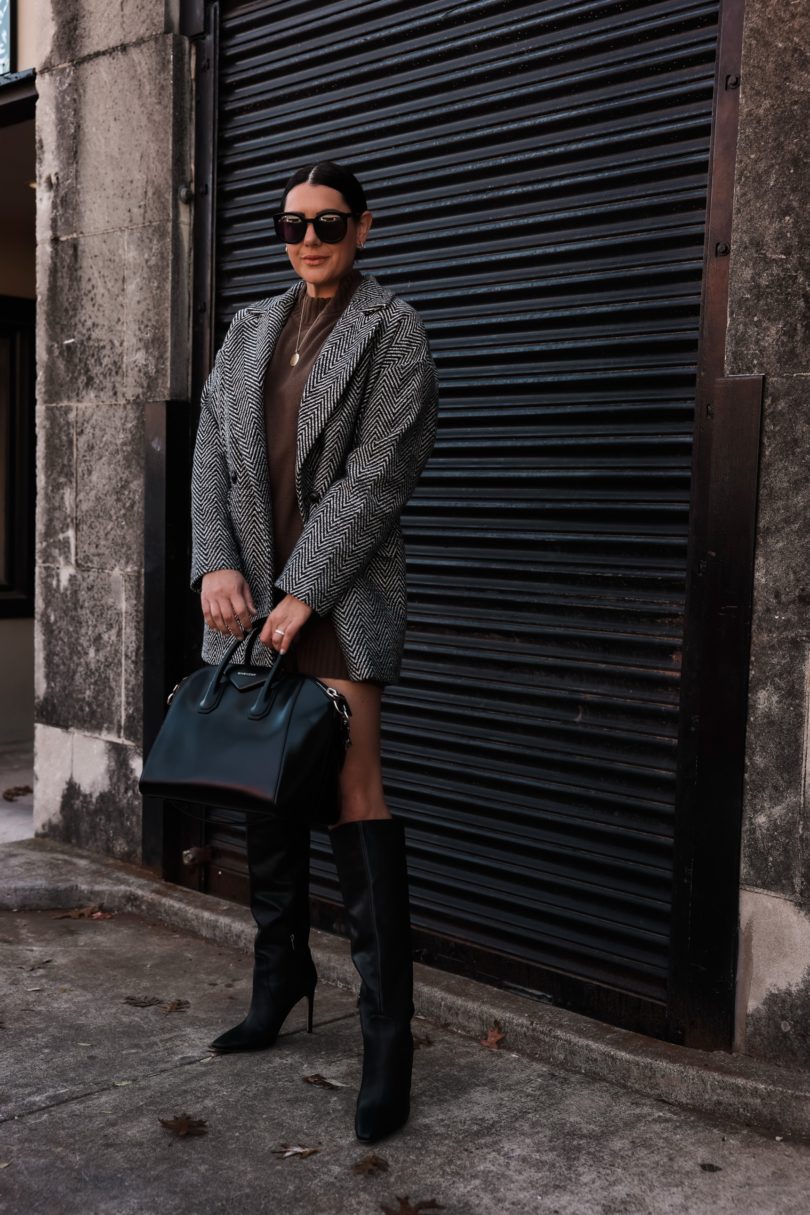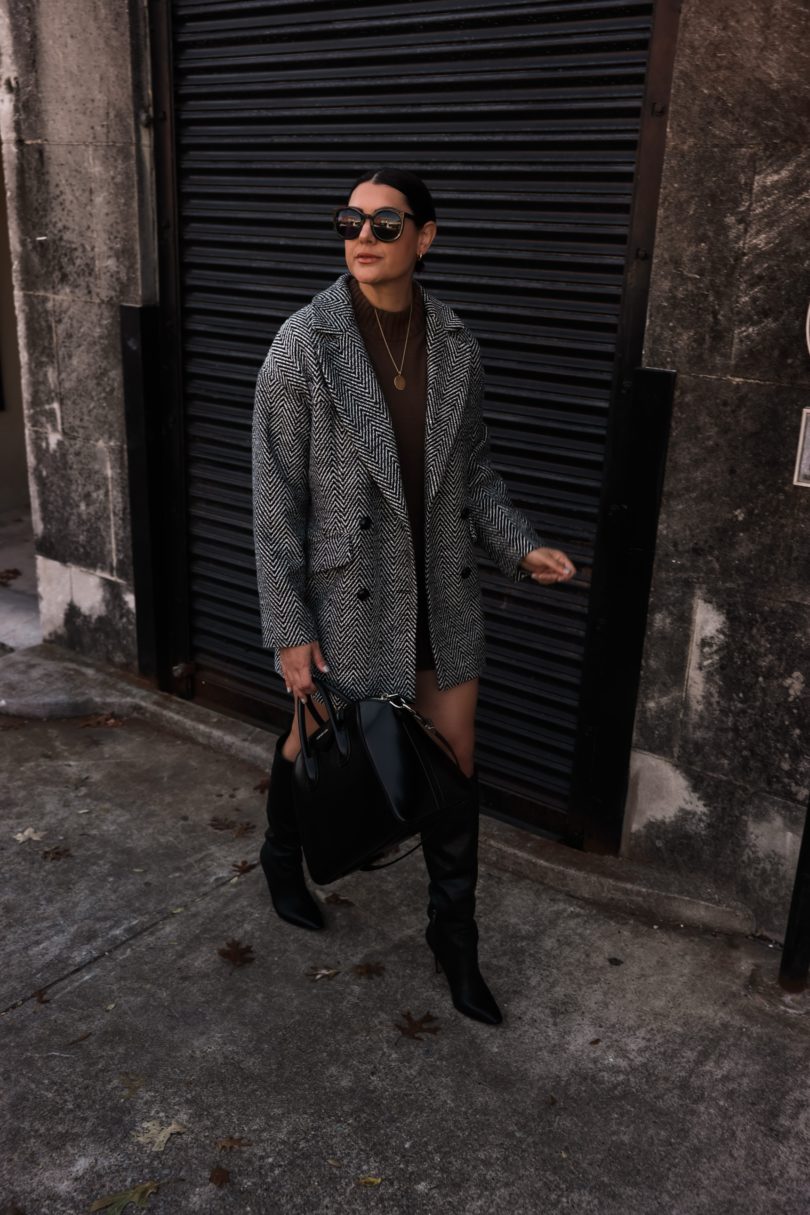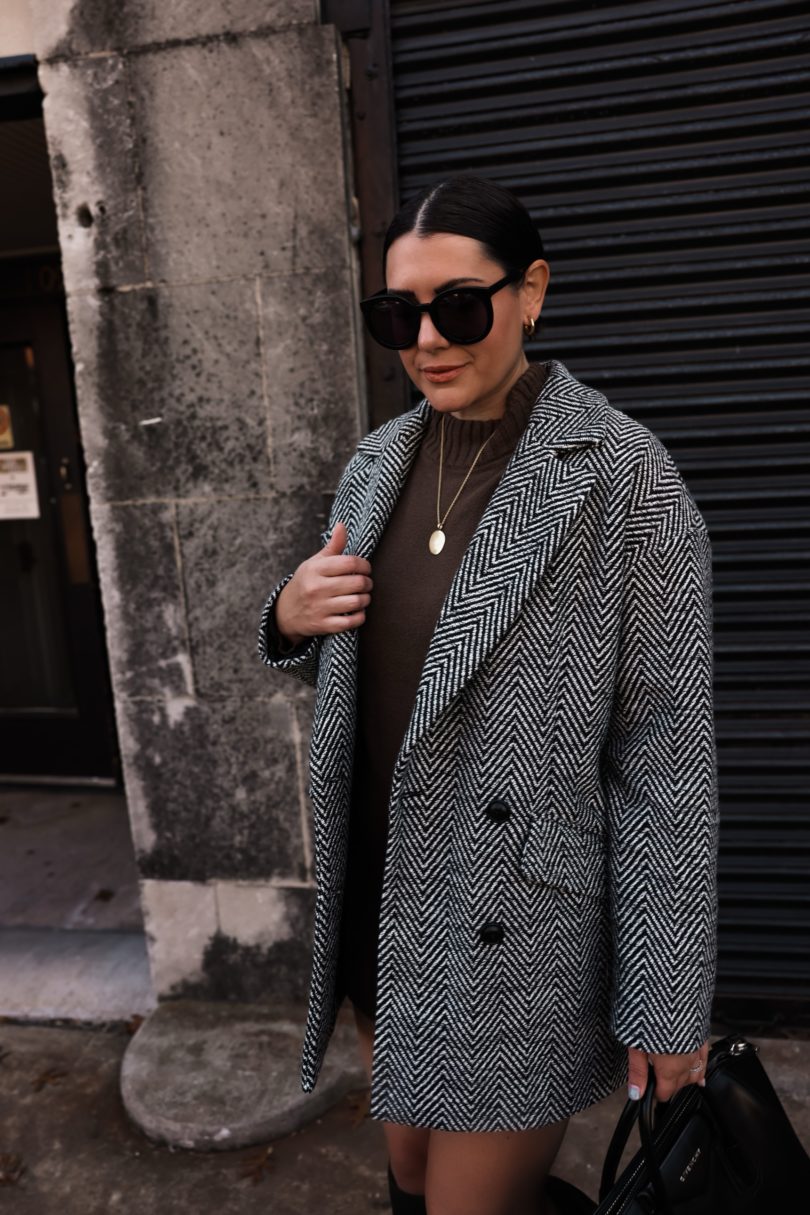 Move over sweater season, it's coat season now. It finally feels like fall today and my outfit and I could not be more excited. I bought this coat after I posted about it last month because I have no chill. And today I get to actually wear it without irony. I love this coat — it feels like an updated peacoat with a menswear twist. It's warm too, not like Chicago in January warm ok? But Texas winter warm. I can't wait to see what outfits I come up with this winter with this coat as the key piece. A coat is very much an essential part of your outfit in winter, it's the first thing most people will notice and over the years I've realized that I like to have a few different types of coats to coordinate with my outfits. This one is a nice classic coat to pair with denim or a dress, like I have here. Although it's a tweed pattern, I would consider this coat to be a neutral because of everything it can go with.
I am in the medium of this coat, it fits TTS! Find this coat under $150 here!
I feel like Nordstrom Made Brands don't get the attention they deserve from Nordstrom. So many of my favorite pieces are from their in-house lines like Treasure & Bond for elevated everyday pieces, Halogen for work wear, Zella for active wear, Nordstrom Signature for luxury or BP. for easy essentials. This coat is from their Treasure & Bond line which is designer quality pieces for a great price. Honestly this coat would be $225 or more at different retailer, which is why I love shopping their in-house lines first. You can find them all here!
This BP. sweater dress is adorable and comes in so many different colors! I chose this chocolate brown because as we've discussed I'm low key obsessed with this hue for fall. Under $50, this dress is a great staple for fall and winter! I am in the medium, fit is TTS for me. Find it here!
This post is sponsored by Nordstrom! Shop Nordstrom Made Brands this holiday season for quality styles for you and gifts for everyone. Thank you for supporting the brands that support this blog. 🙂