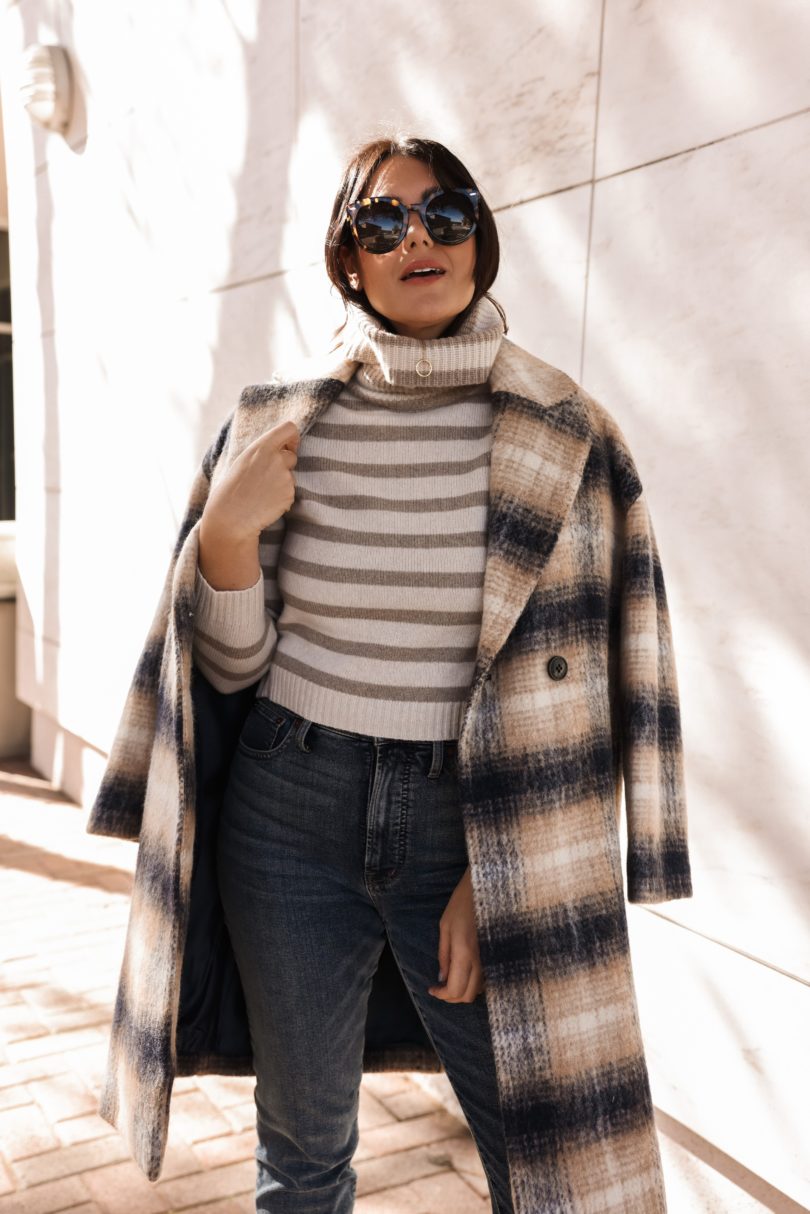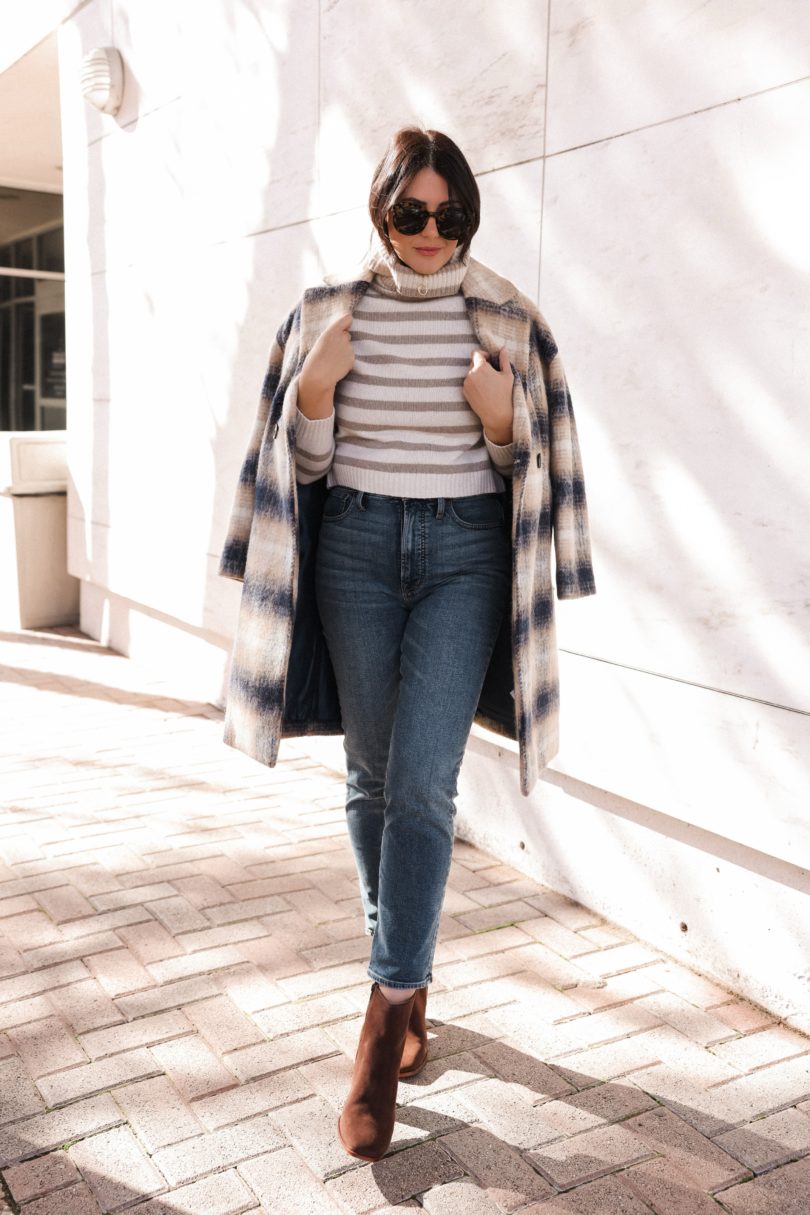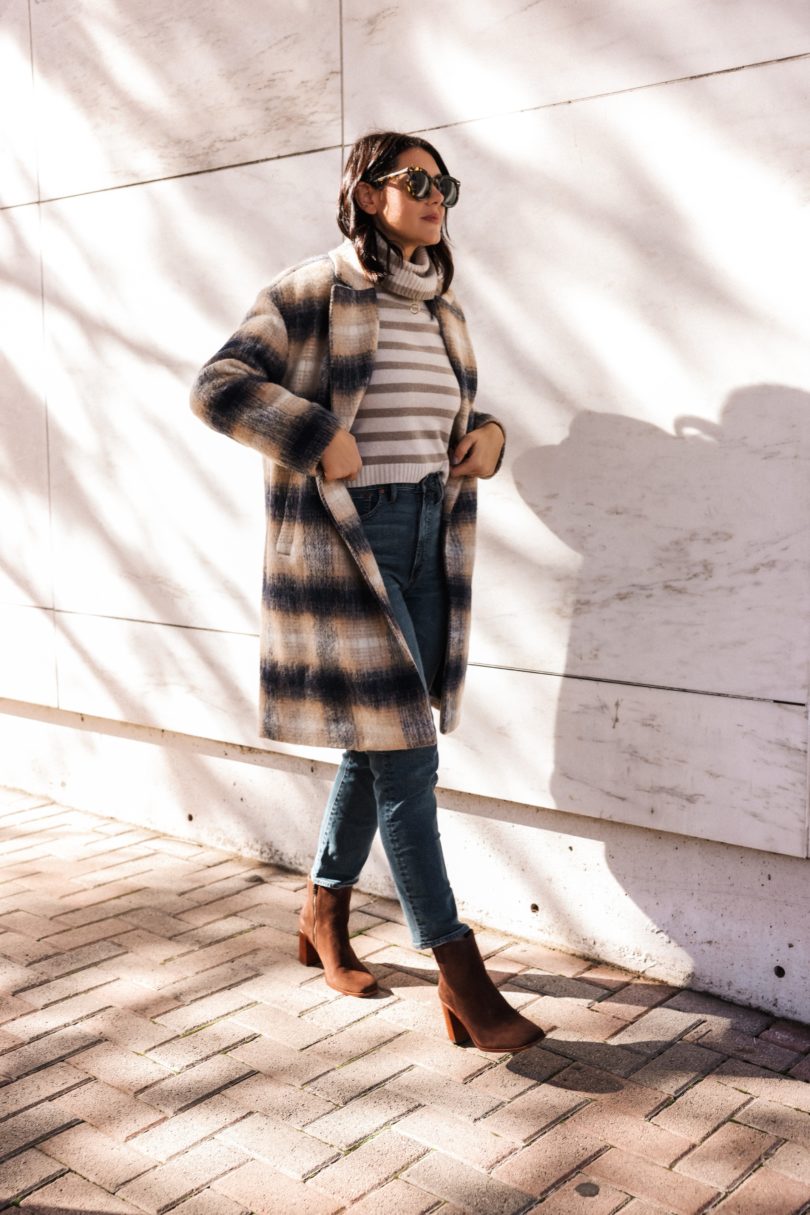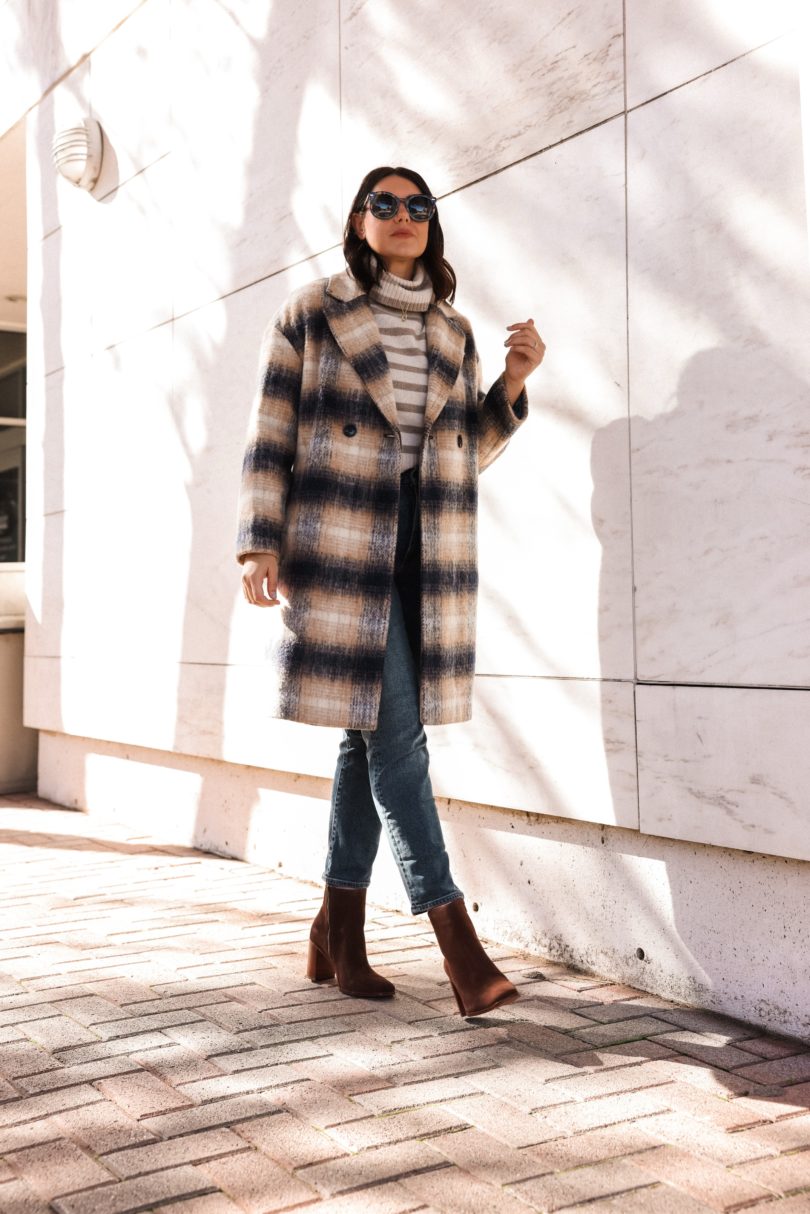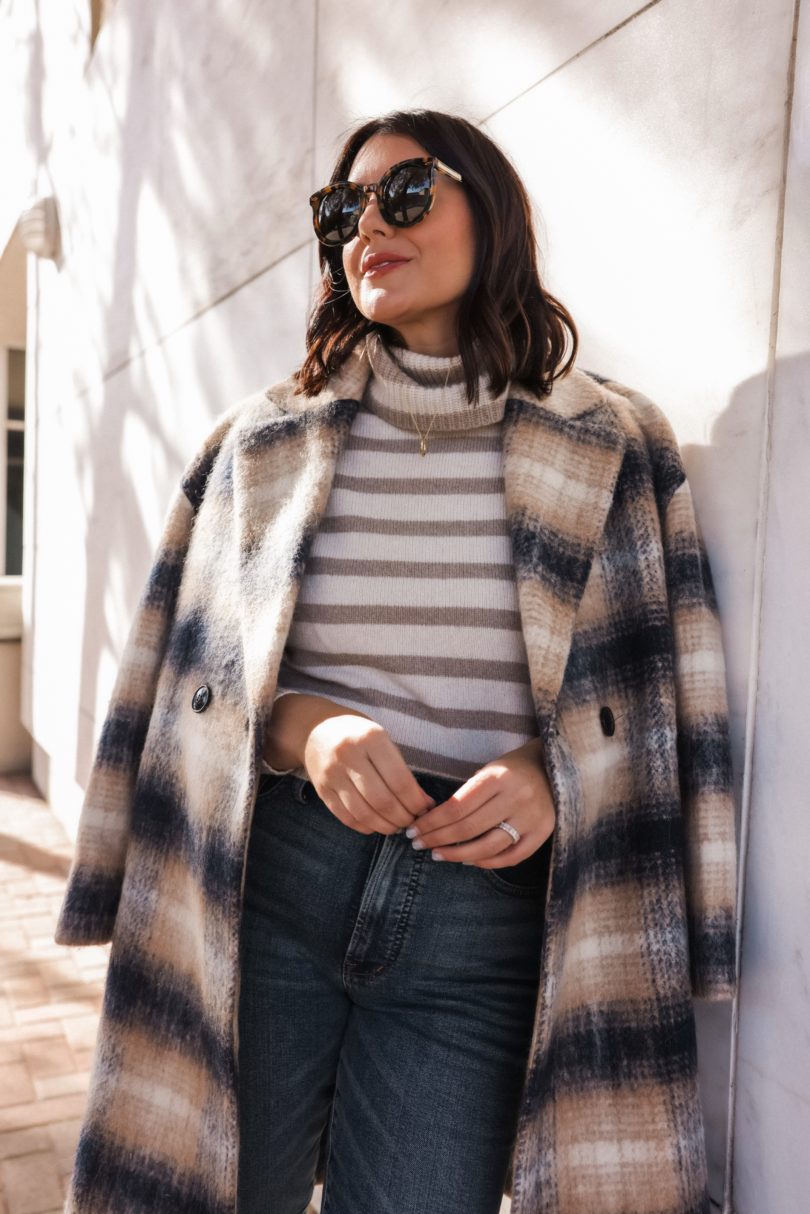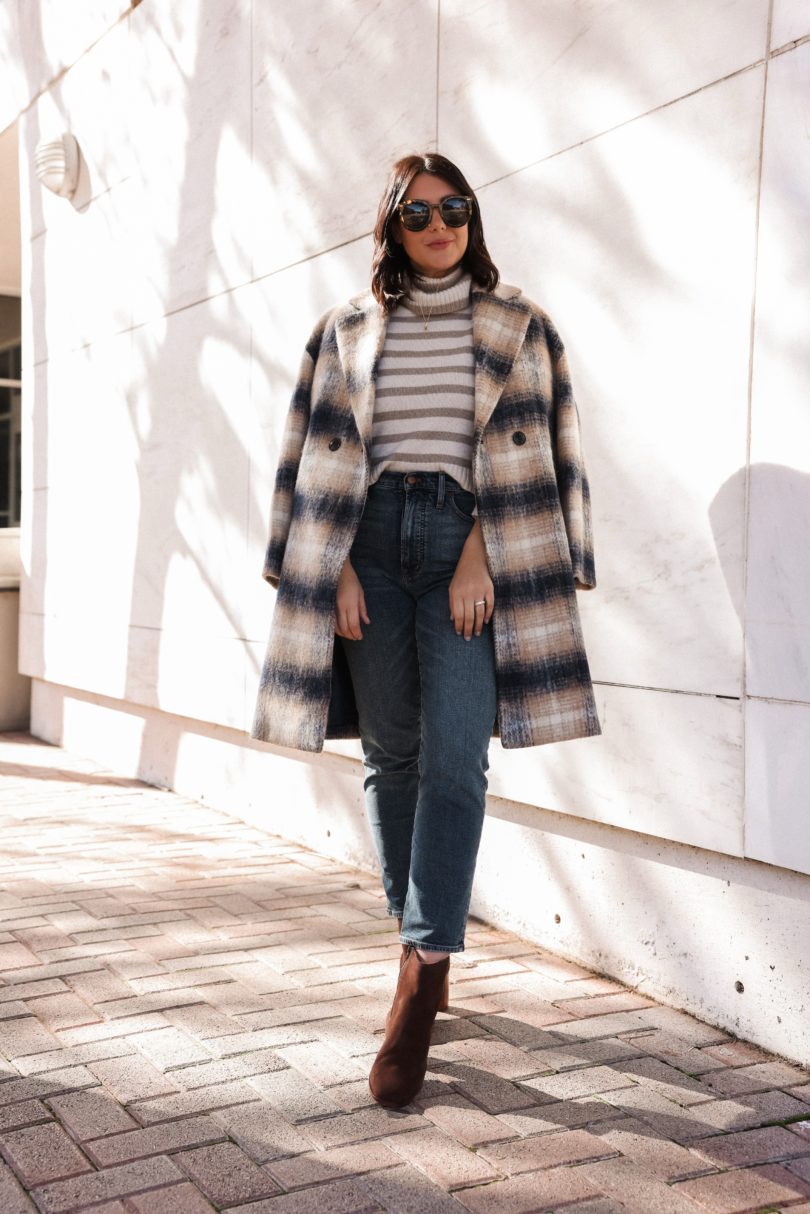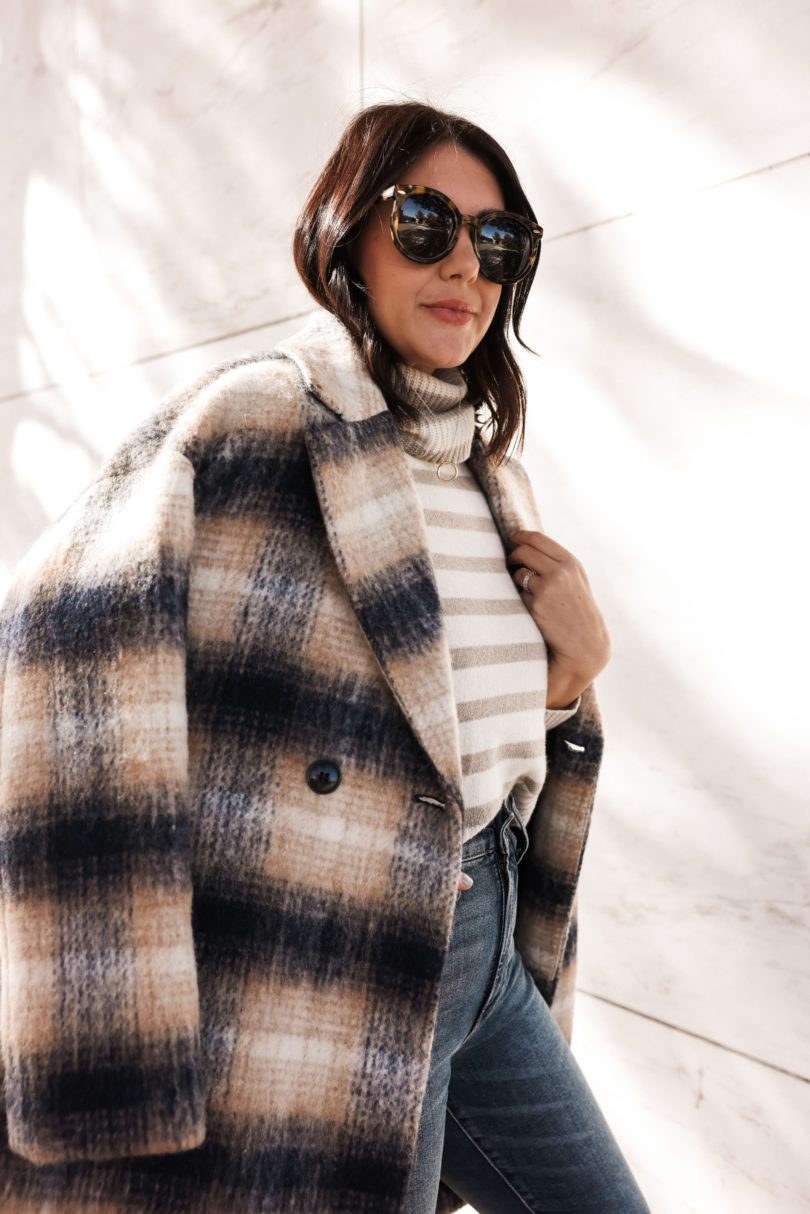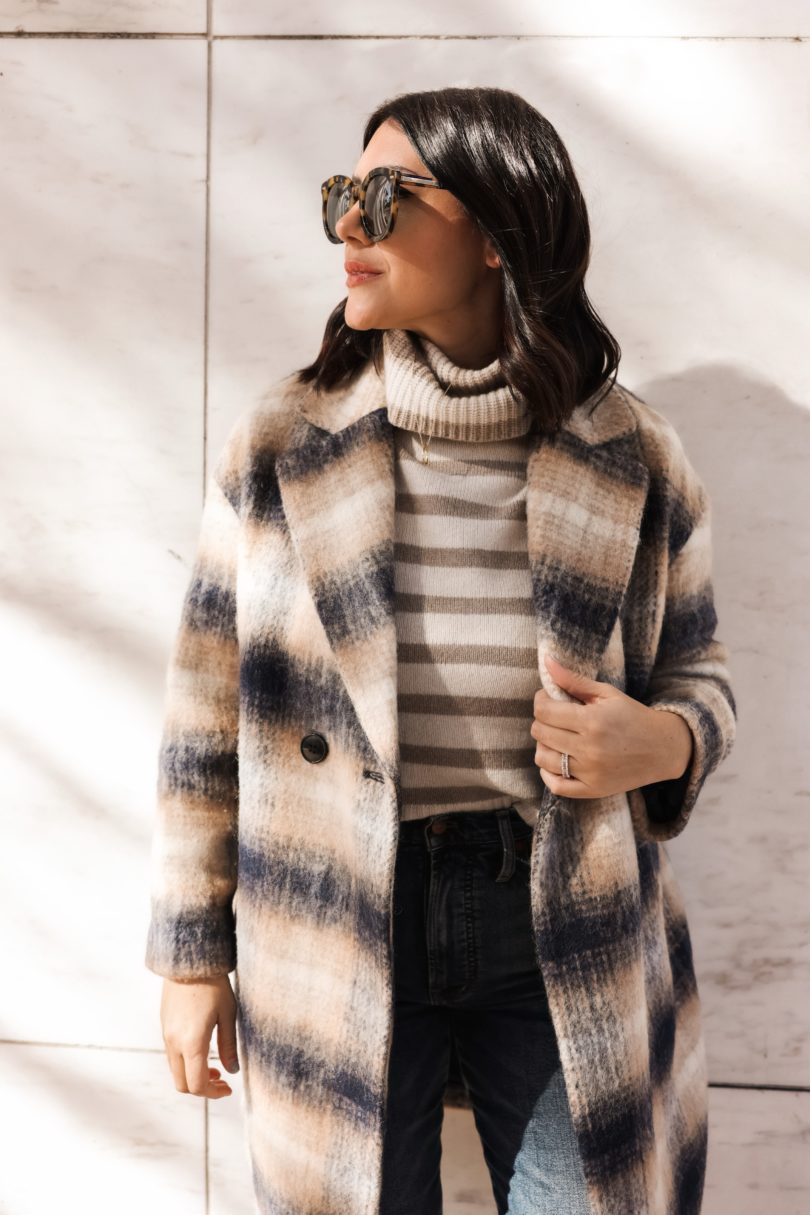 Happy Friday! I am the bearer of great news today because today starts the Madewell Black Friday sale! Whoa whoa whoa — a week early?? I told you it was great news. Everything is 30% off — even denim! You can find the entire sale here.  Use code OHJOY at checkout 🙂
…wait are you still here or did you run off to Madewell.com already? Maybe I should have ended with that so you'd stay a little longer. My entire outfit is from Madewell and it's all included in the sale! This coat is to-die-for. I just love a conversation piece like a plaid coat. It bumps up the excitement factor of even the most boring winter outfit. Of course I wouldn't say mixing plaids and stripes was boring, but you know what I mean. You can find my coat here!
If you've been wanting to grab a pair of Madewell denim, this is your chance! Their denim is rarely on sale. These are the Perfect Vintage Denim and I love this fit. (I also love their skinny jeans, too!) I am in the 28 of these jeans and they fit slightly generous, you can size down one if in between sizes. Find them on sale here. 
Let me know what you end up getting if you shop the sale! I love a good sales report 😉