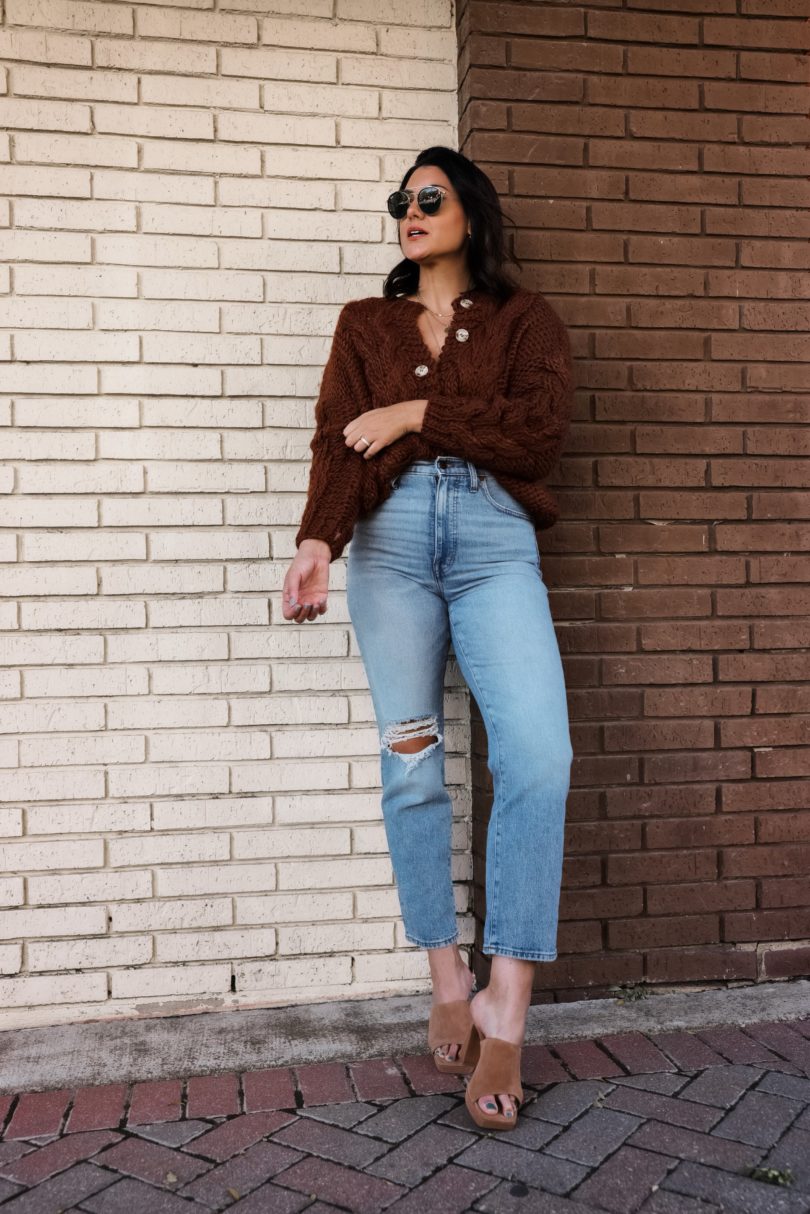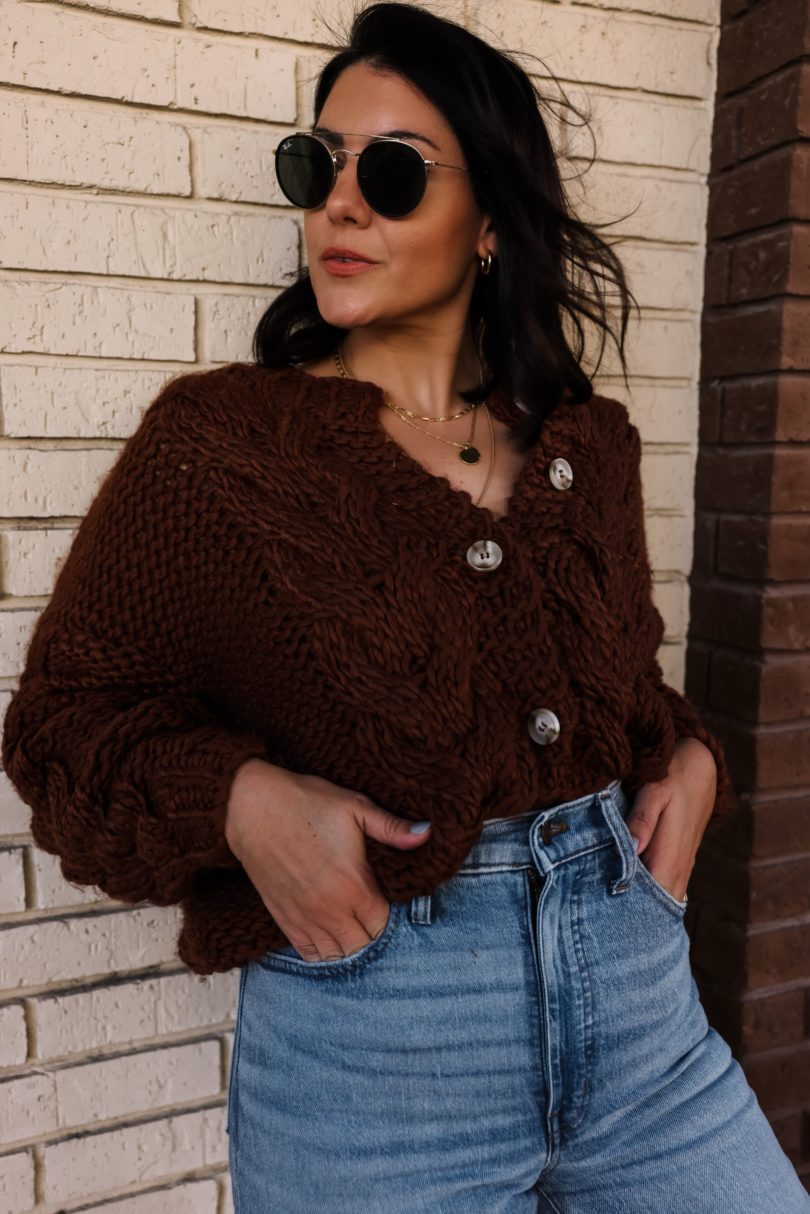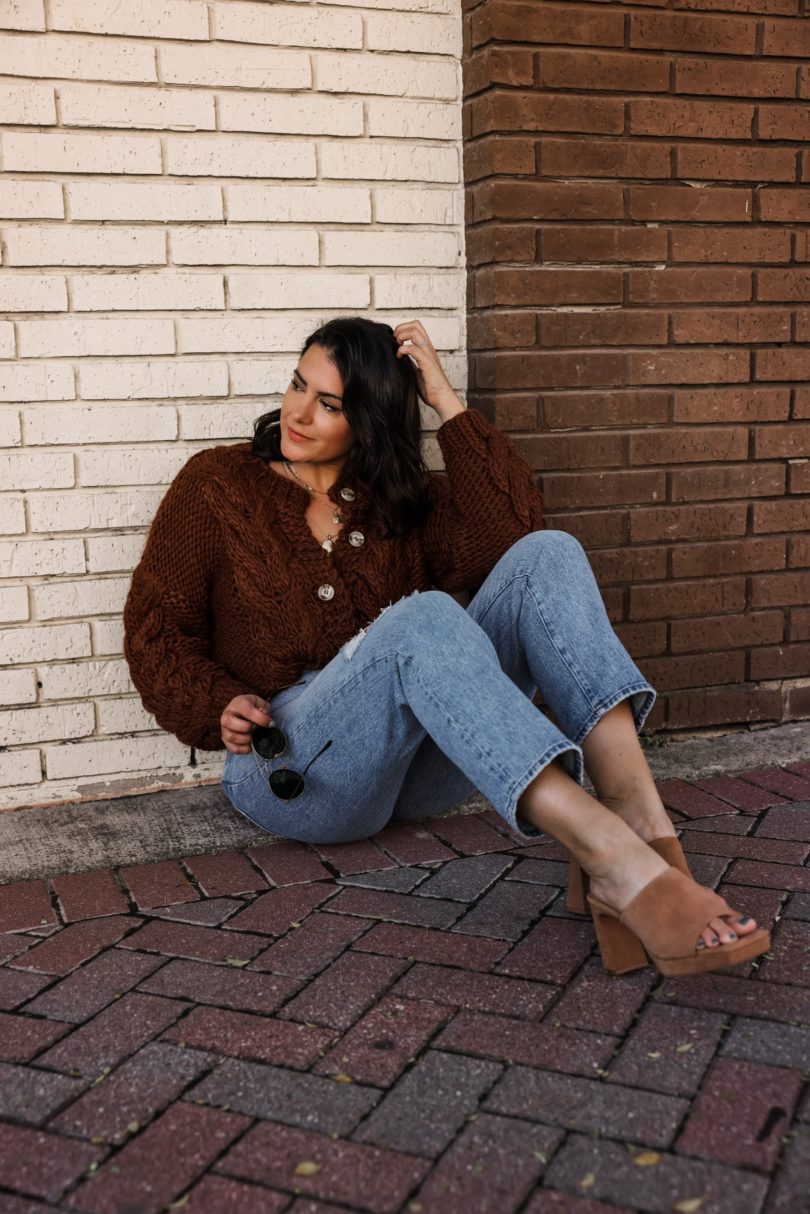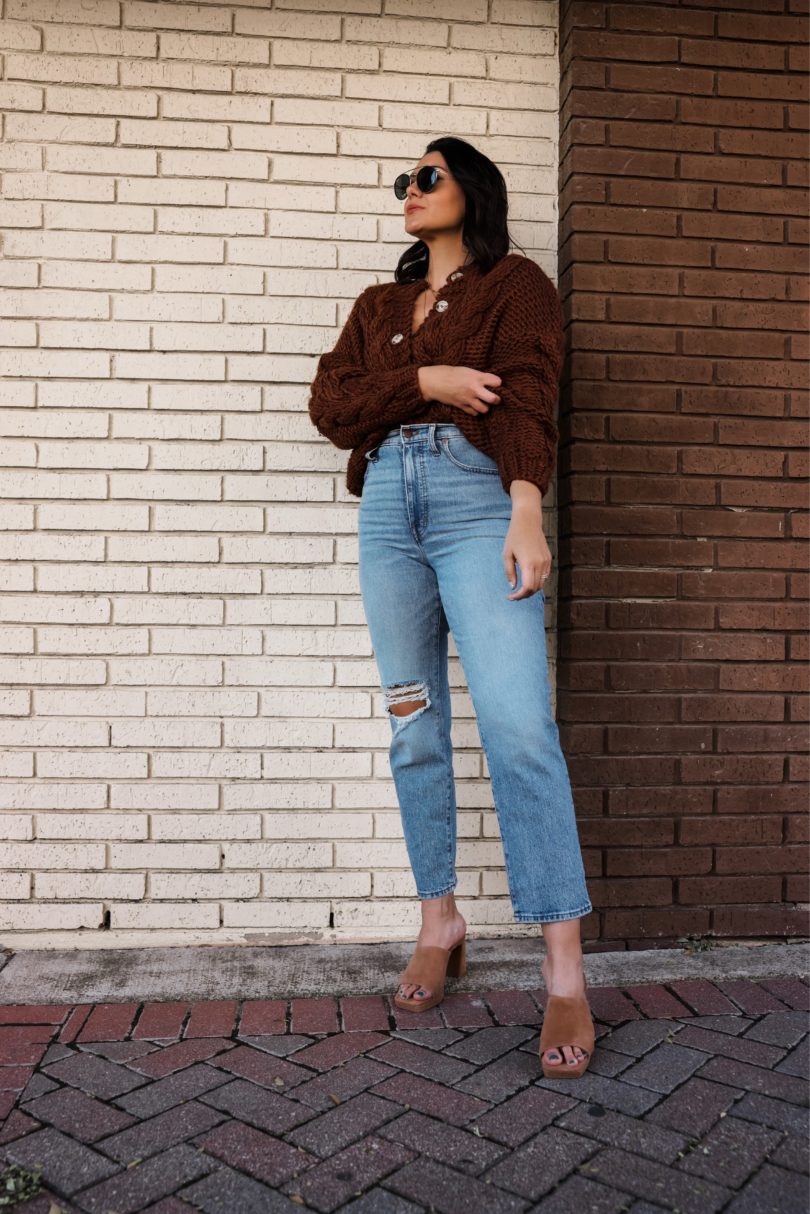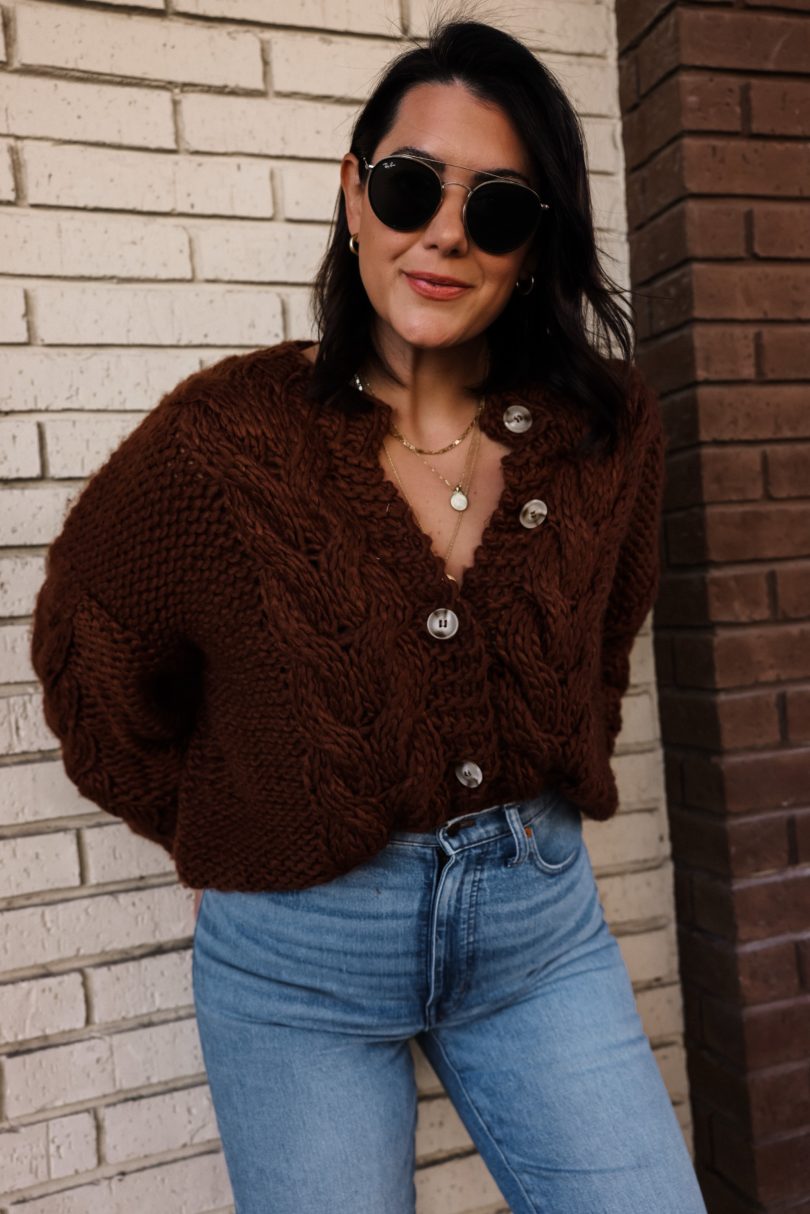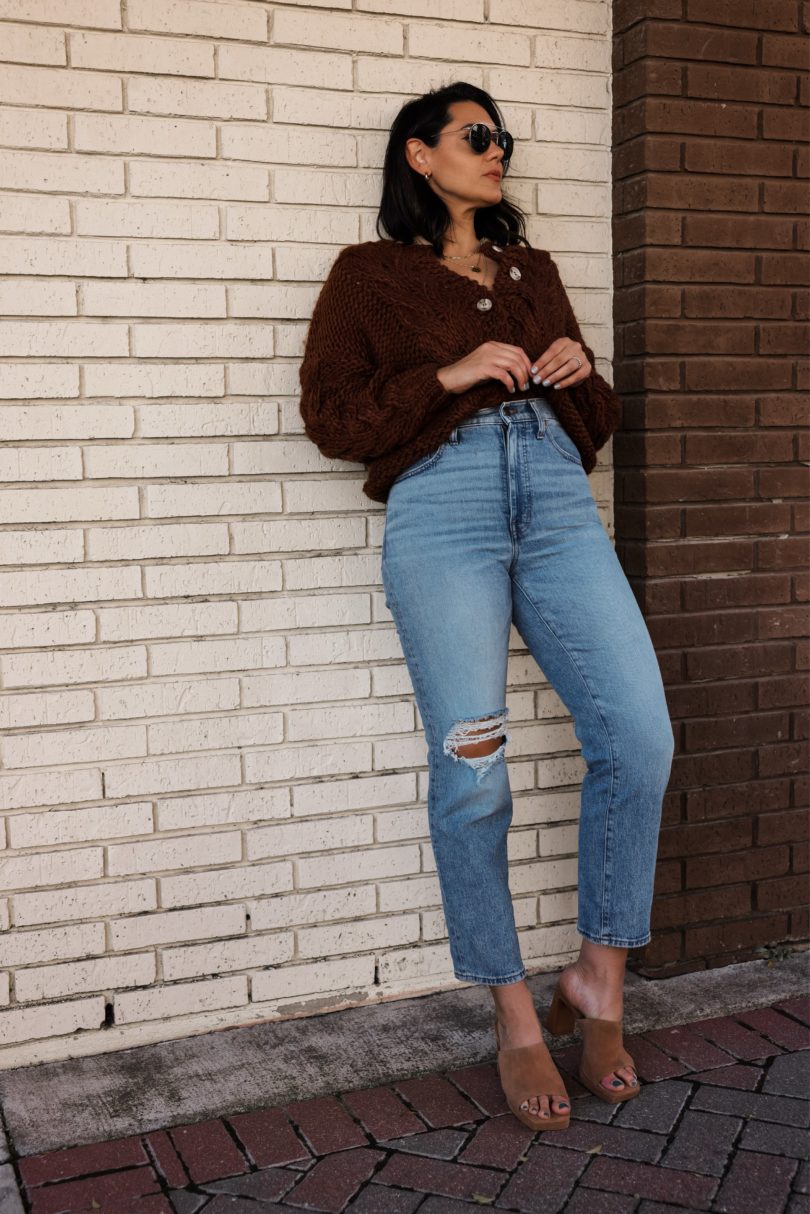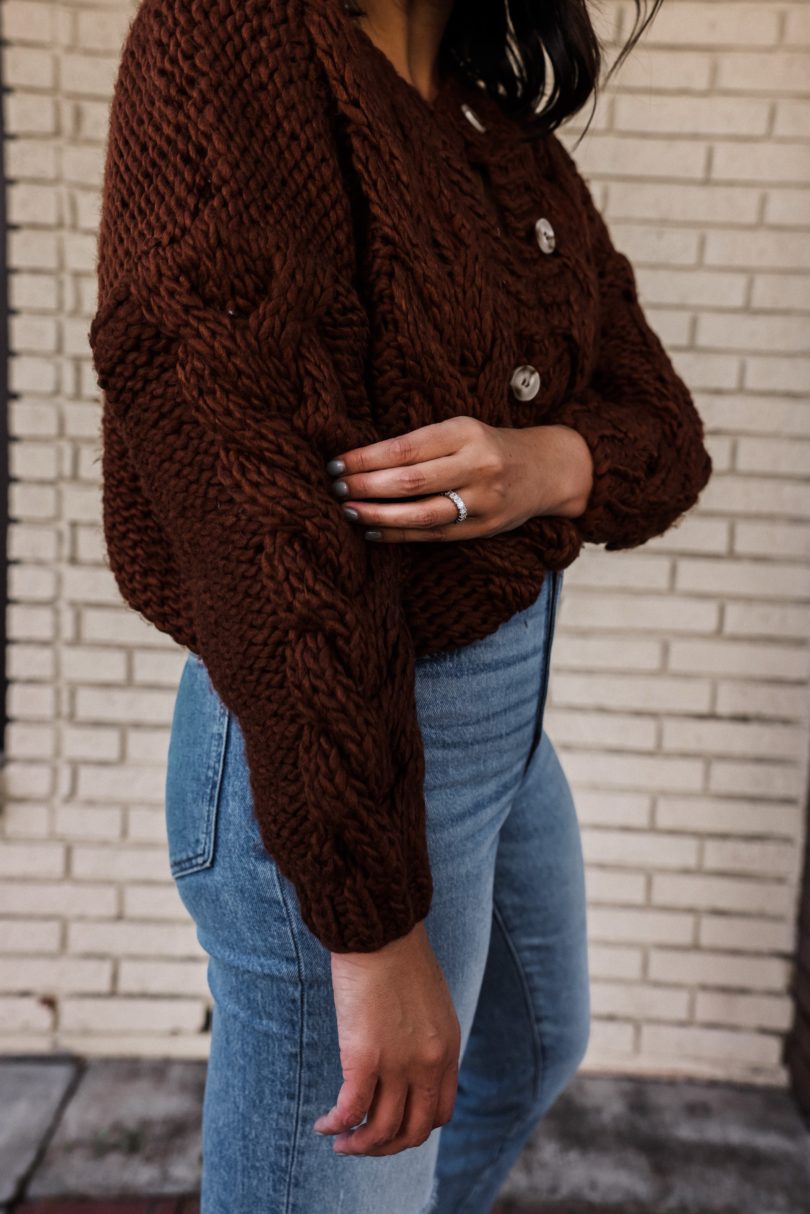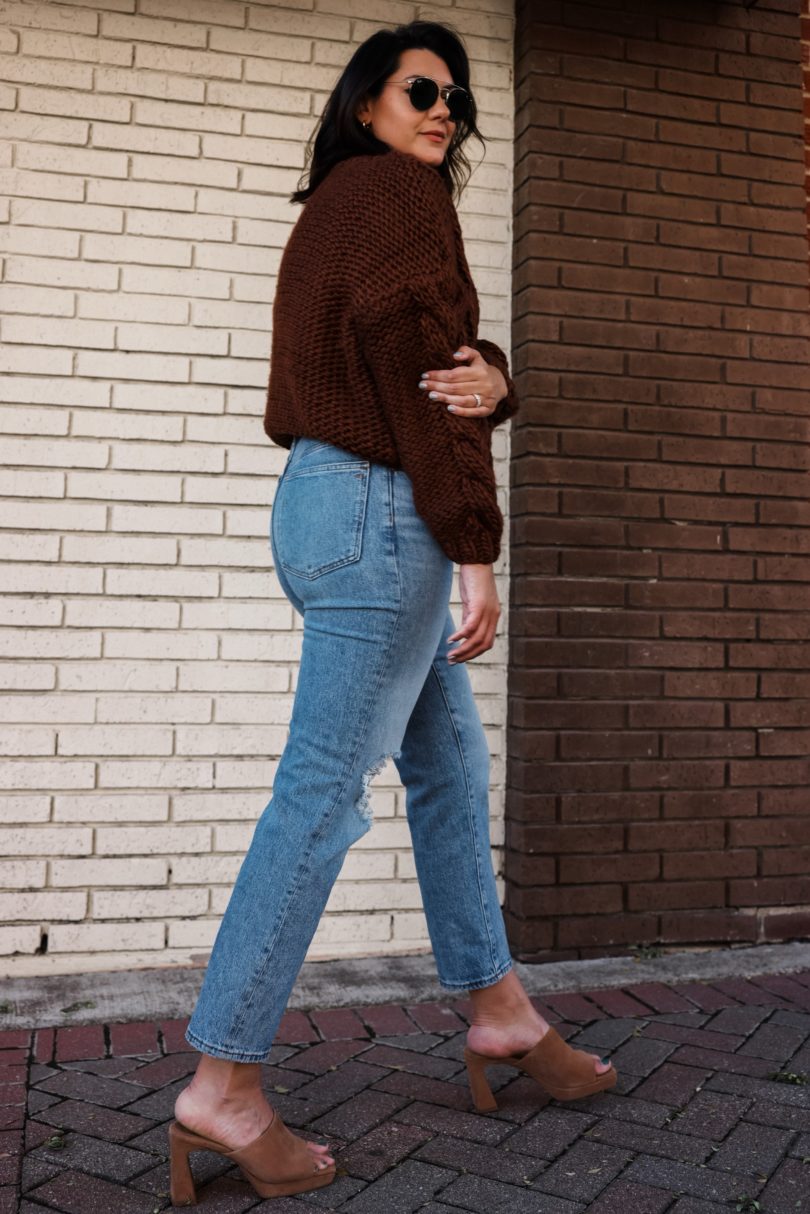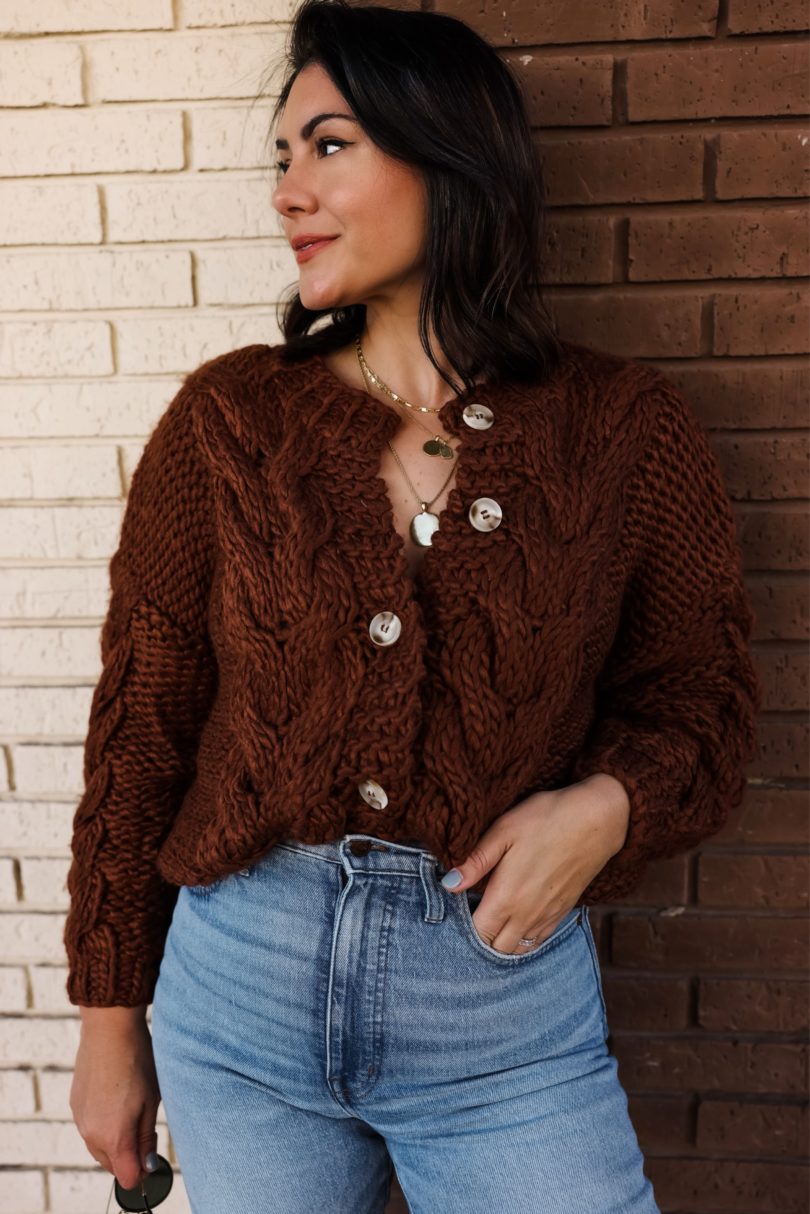 You guyyyyssss — I am absolutely giddy because it is that time of year again. That's right — It's Layering Season!! I am pumped beyond belief. I woke up this morning to 57º and immediately grabbed the cardigan a little bird brought to me as the sun shone directly on my face with the cool breeze whispering my name. This is my time, this is my season. I live for layers. I come alive. It feels like coming home for me.
I'll stop now, but just know that I could go on for a few more paragraphs with my excitement.
This also meant that I could whip out this cardigan and it actually makes sense. I can tell you right now me and this cardigan are going to have some good times this fall and winter. I am loving this dark brown / cocoa color for fall, how about you? It's camel's older, more distinguished sister if you will. This cardigan is from Anthro and a bit of a splurge, but what isn't from Anthro? I used my birthday discount on this cardigan and I am so glad I did. If that sentence doesn't scream "I'm turning 37" then I don't know what does. Now this cardigan is selling out fast, but I'm in the M/L and it's a loose fit no matter, so I love this fit. It fits me perfectly oversized. You can find this cardigan here but hurry! 
Also, please note the open toe shoes. I'm not ready to give them up just yet. Give me all the top layers, but leave my toes free.