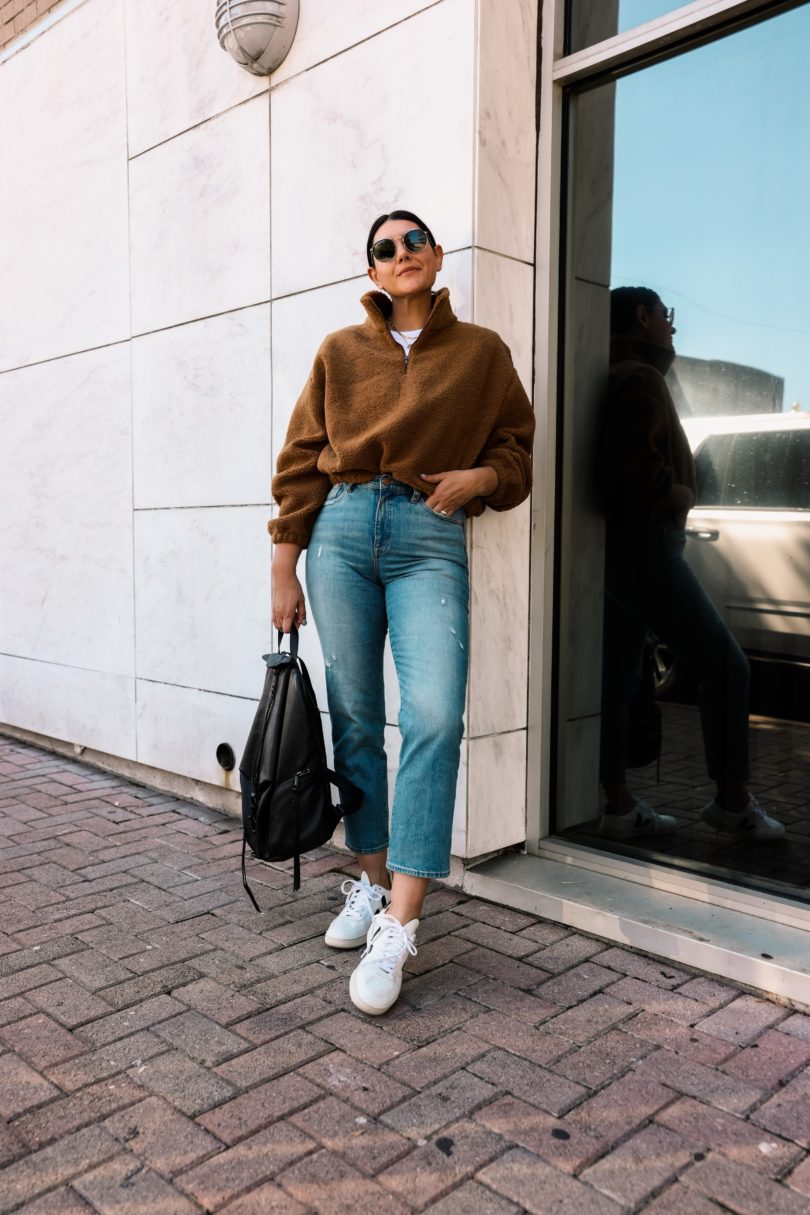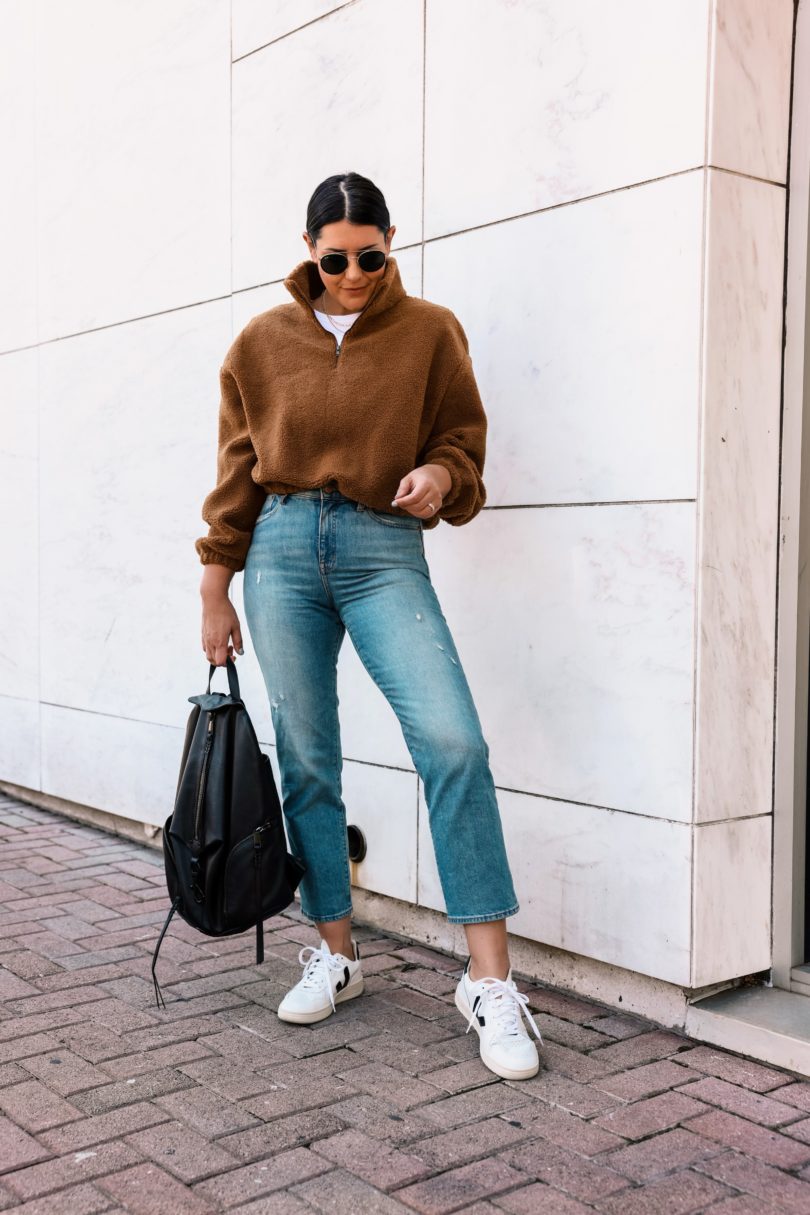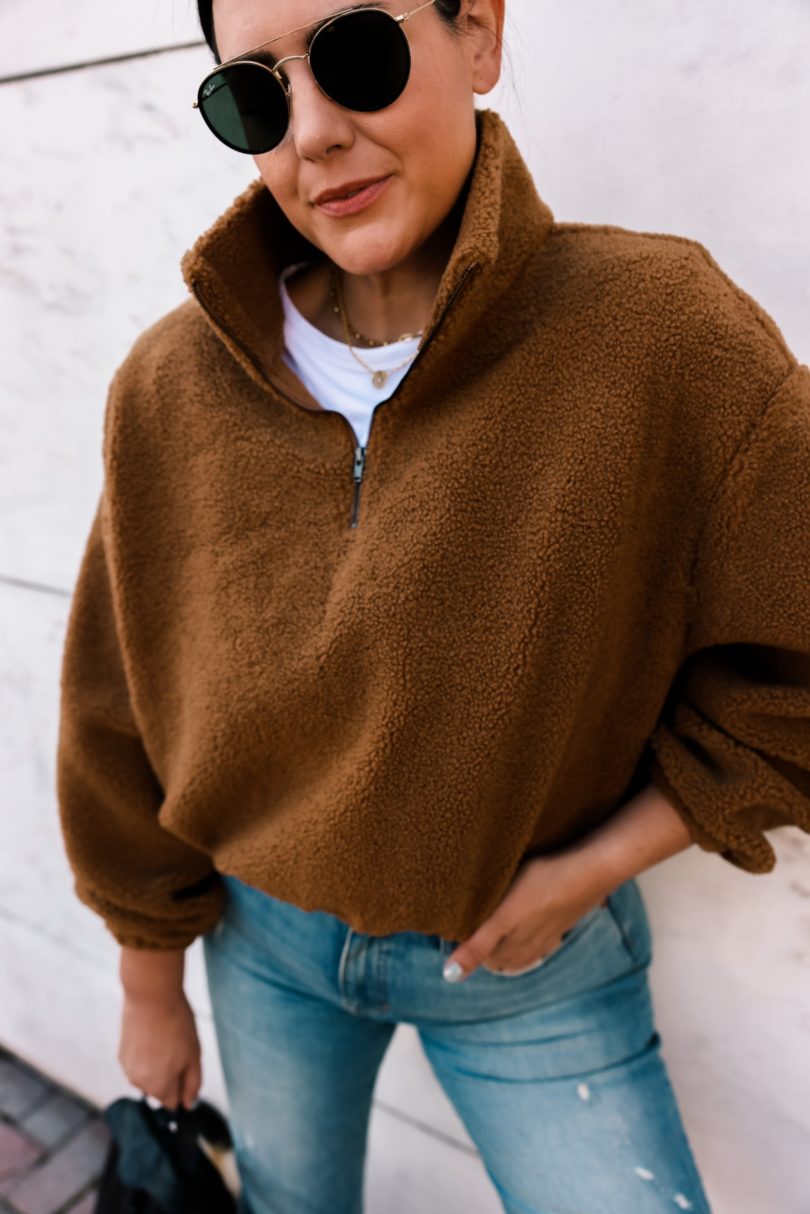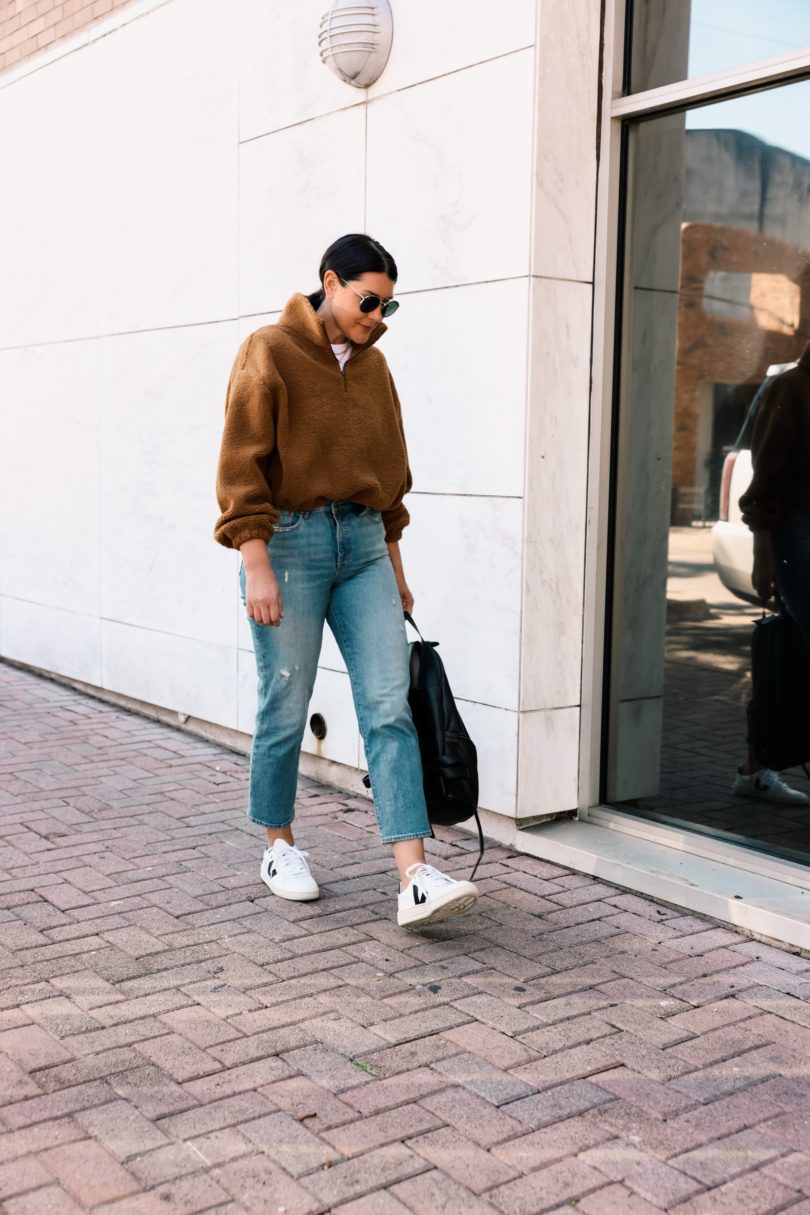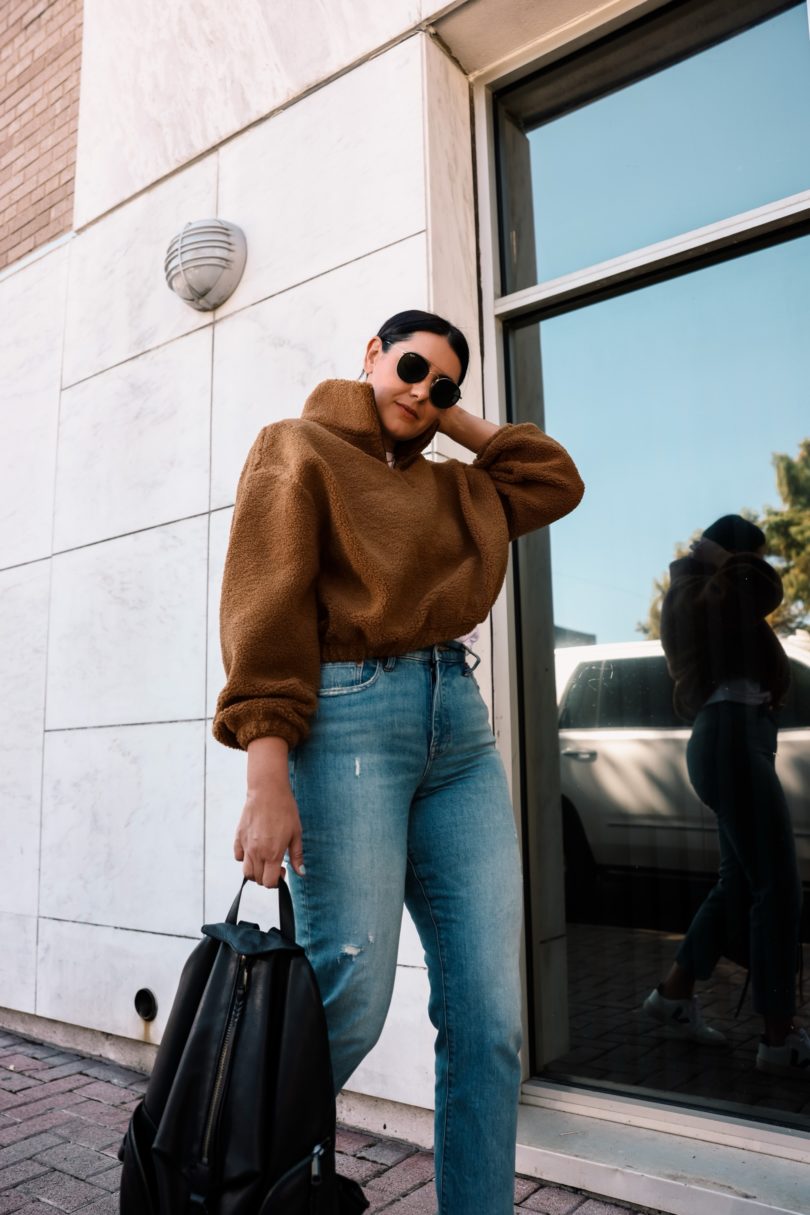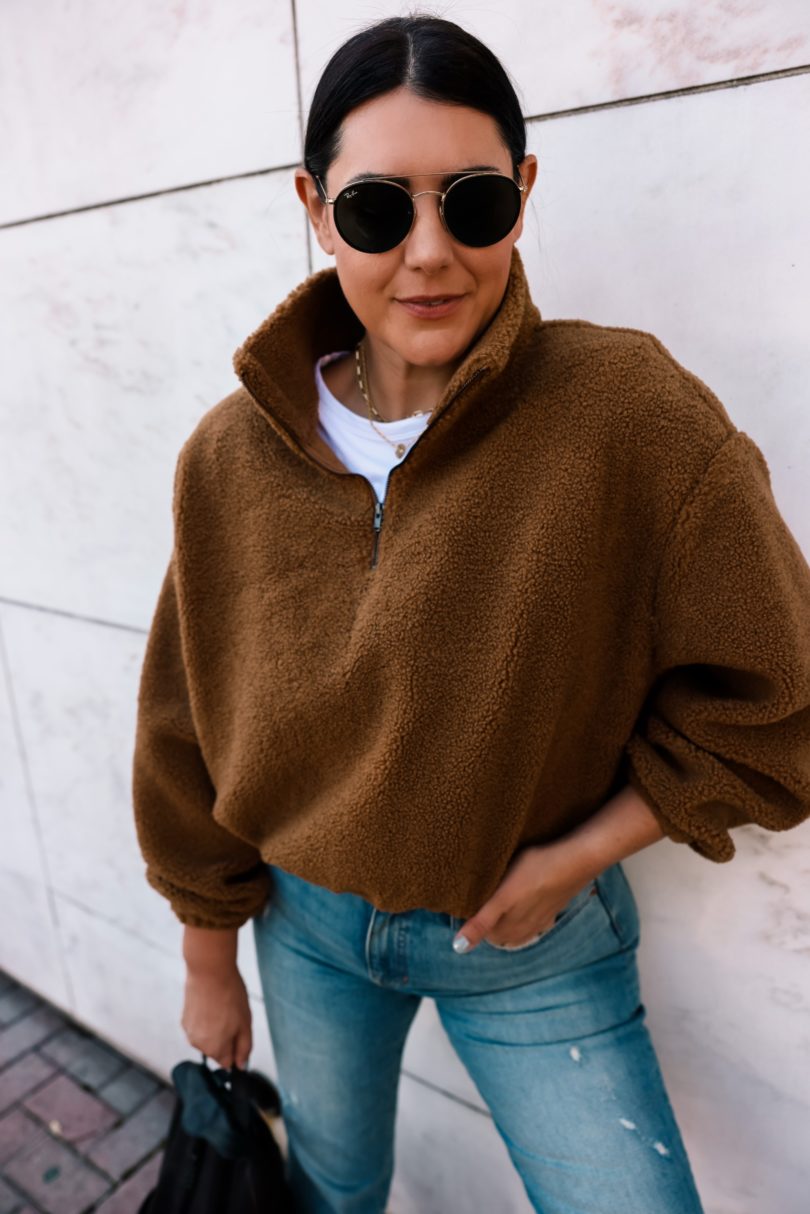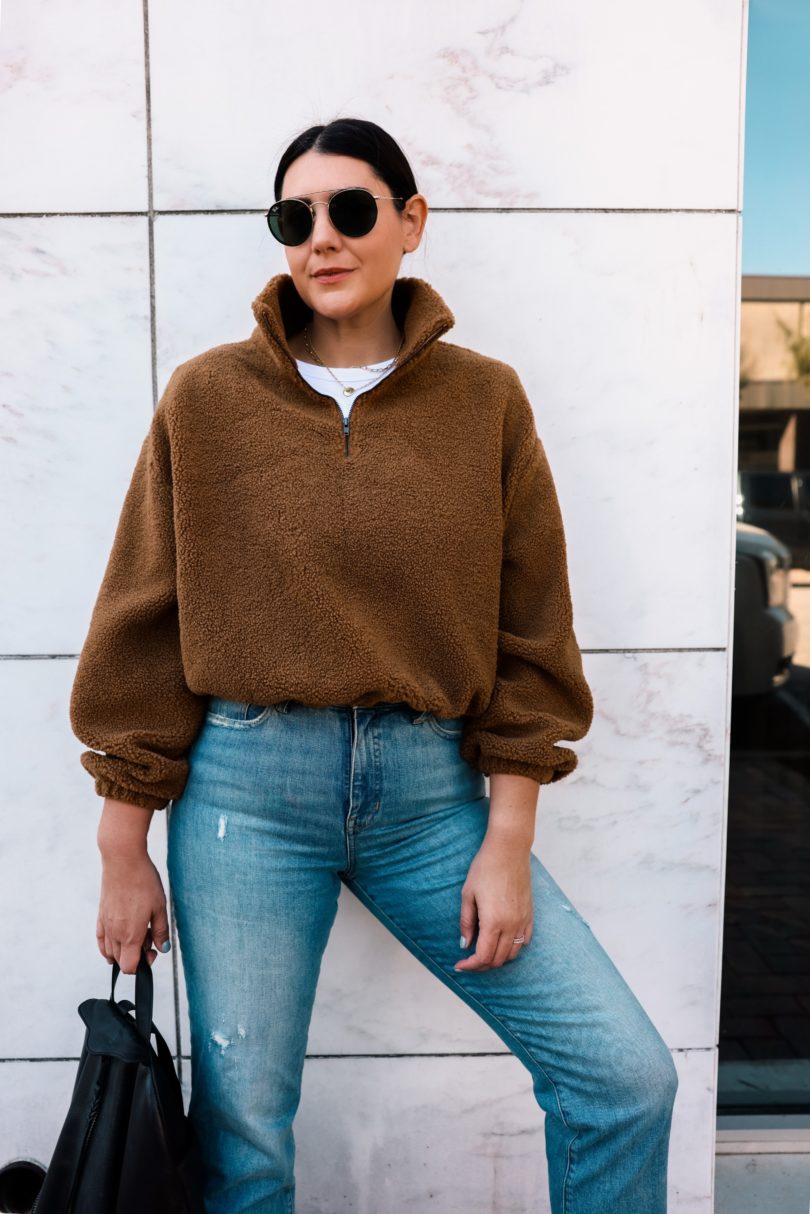 Move over hoodie season, the pullovers are here and they're not messing around. Hoodies are about to be dethroned. Sure, it's just still a tad too warm here but you better believe I'm ready for that first blast of cold air.  When it hits, I've got my pullover clean and ready. This weekend, you'll see me out at the farmer's market buying fresh cookies with Gems in this outfit. Some people go to the farmer's market for fresh, healthy produce. We go for the baked goods and pony rides.
This pullover is from Reformation and I bought it when I found the Kendi dress  for this month's capsule. (okay, okay it's not really named the 'Kendi dress' it's just the color, but I've taken the liberty to make it about myself.) It does not disappoint. I wanted a high quality sherpa pullover this fall / winter because I tend to wear styles like this all the time. It's almost like a jacket for me most days. It's easy to layer over my workout gear or just denim and a tee. Plus it's a bit warmer than a sweatshirt or hoodie. This one comes in two colors from Reformation and it fits TTS! I am in the medium.
However, I know that it's a pricey pullover SO I've rounded up four very similar options for you. Each one of the are perfect styles to recreate this outfit and more this fall. Everybody's getting a pullover this season. 😉 (You can click through the product to go directly to their detail pages.)
Sherpa Half Zip Pullovers on Any Budget

But let's be honest here — am I really the only person who goes for the baked goods at the Farmer's Market? Cookies > micro greens, amirite?