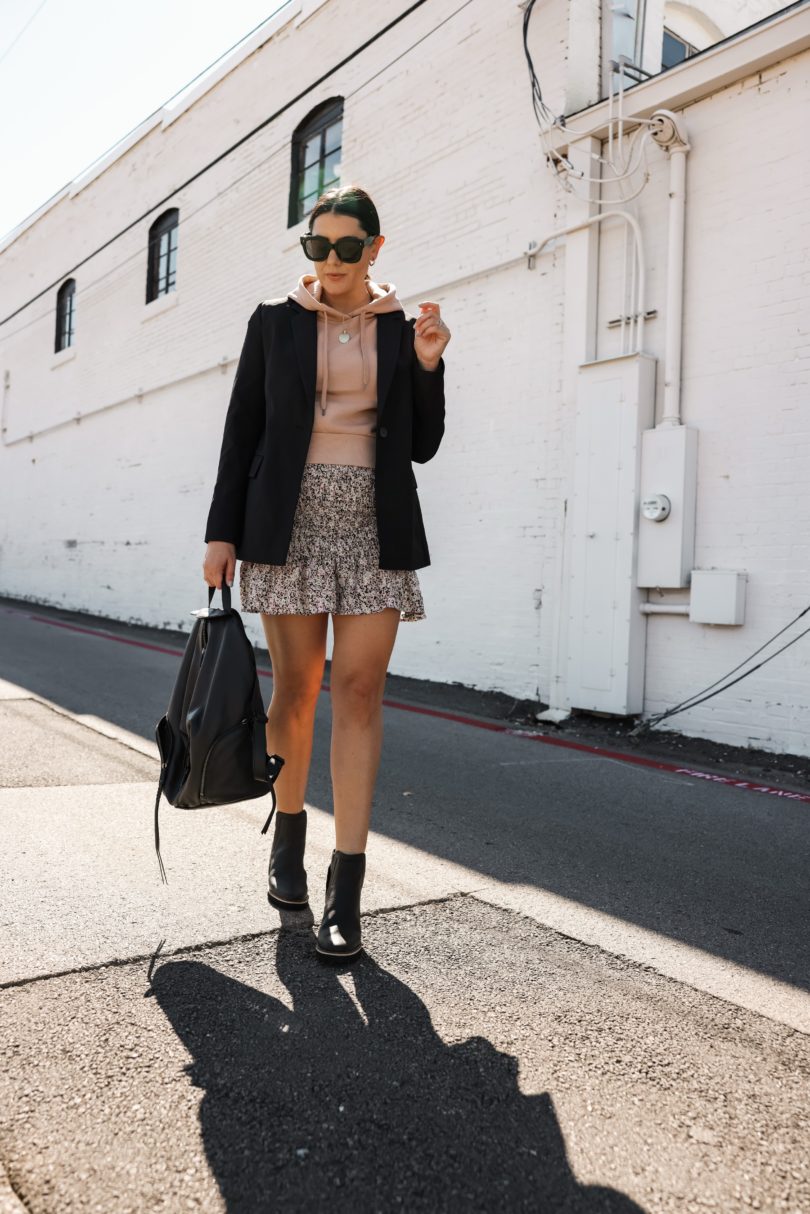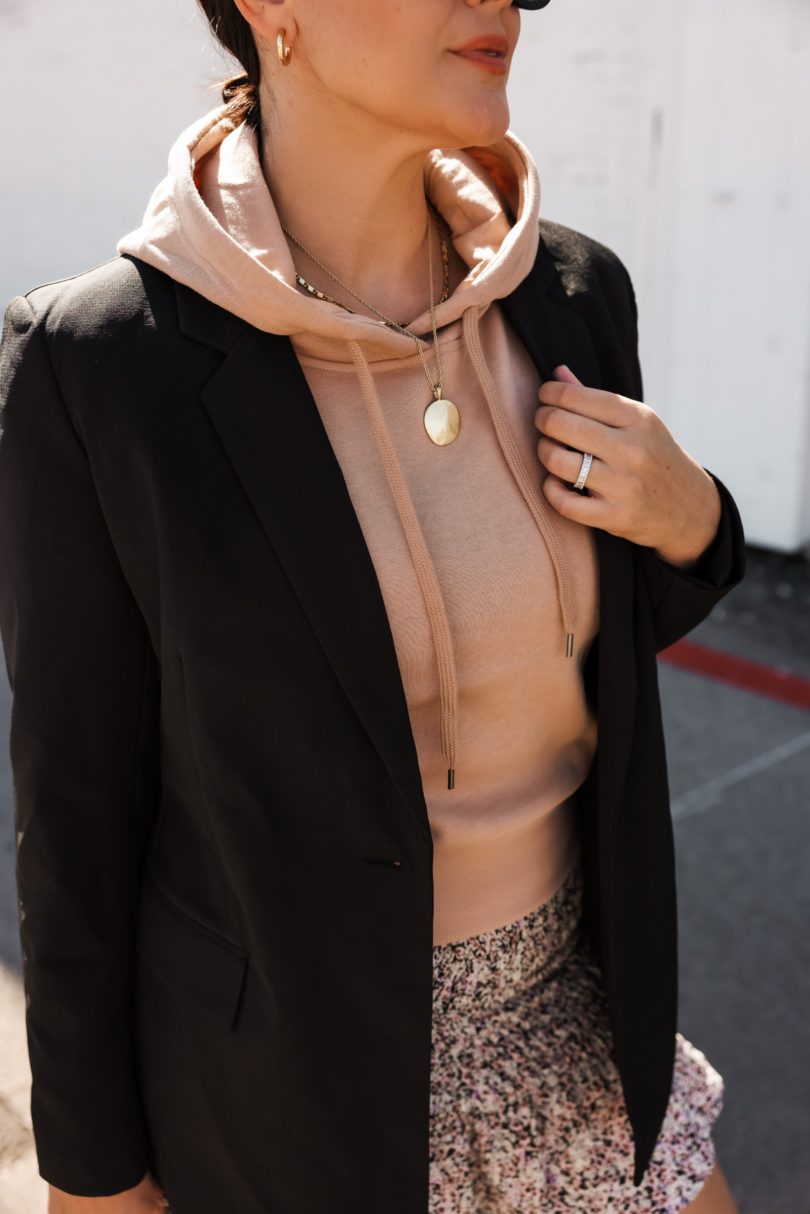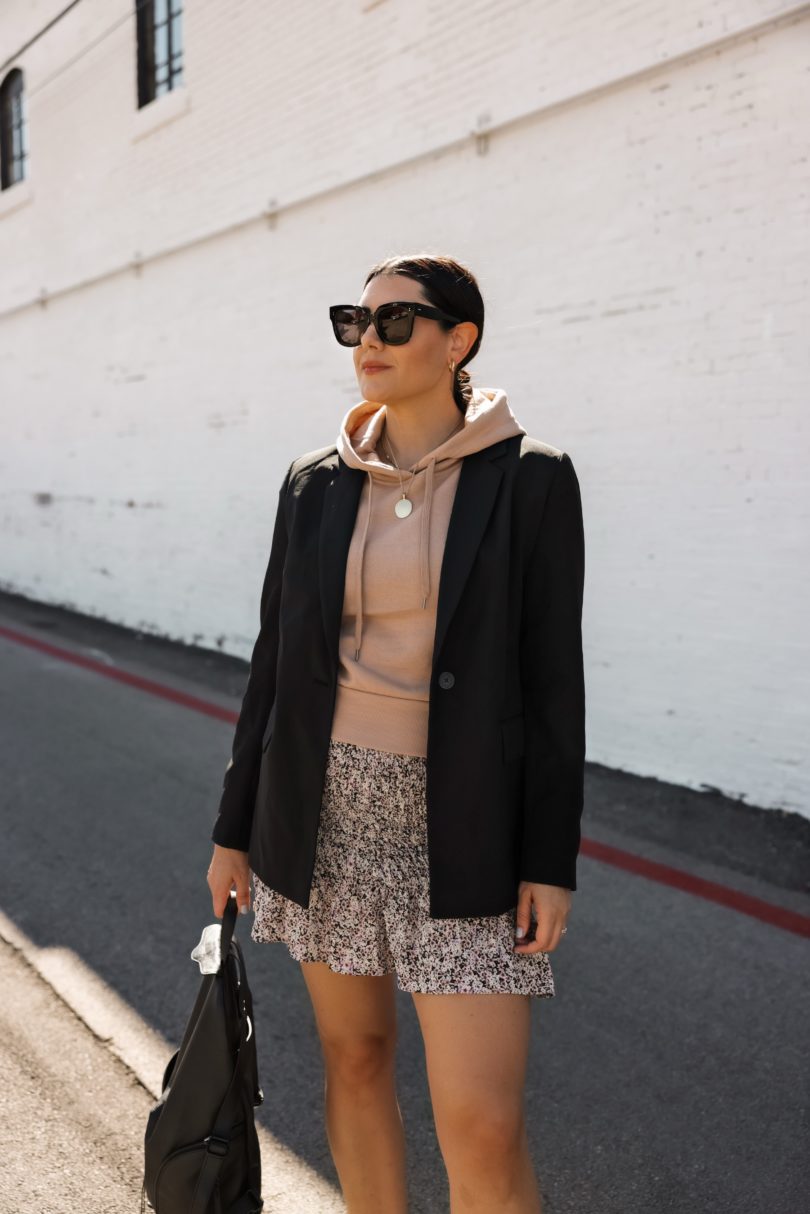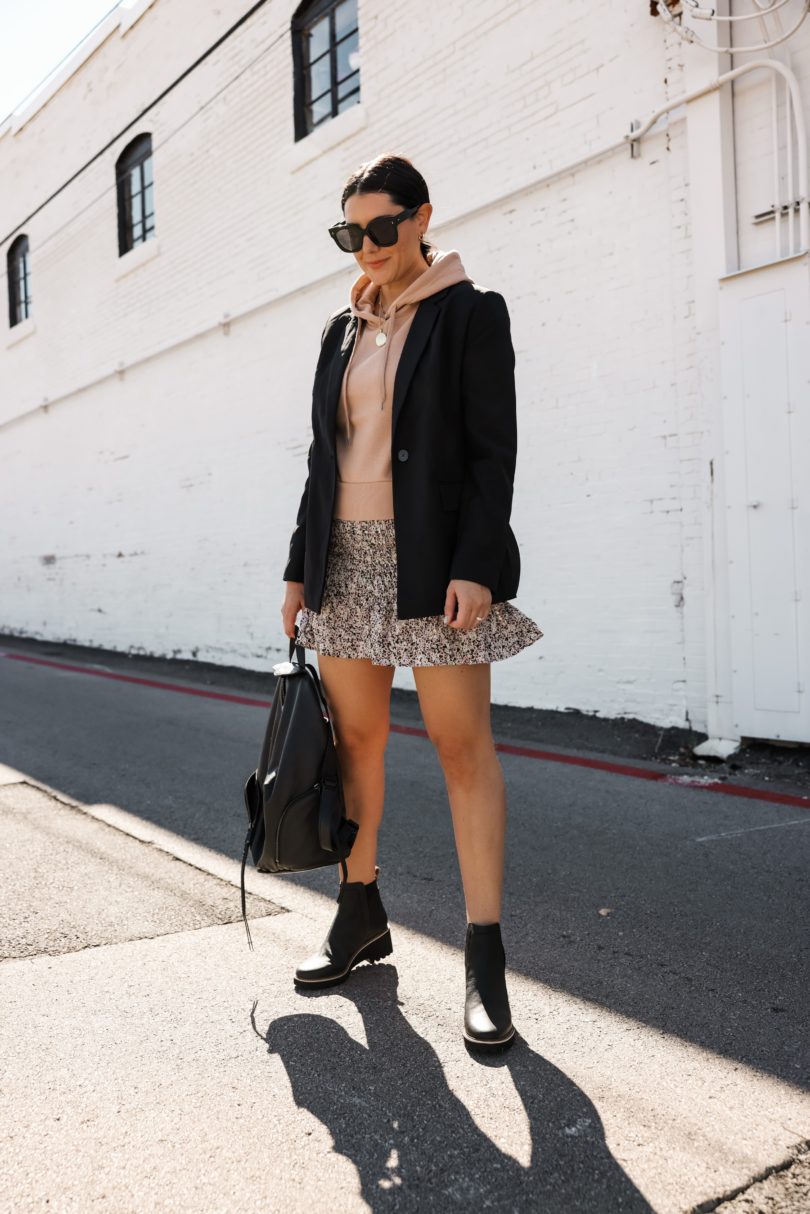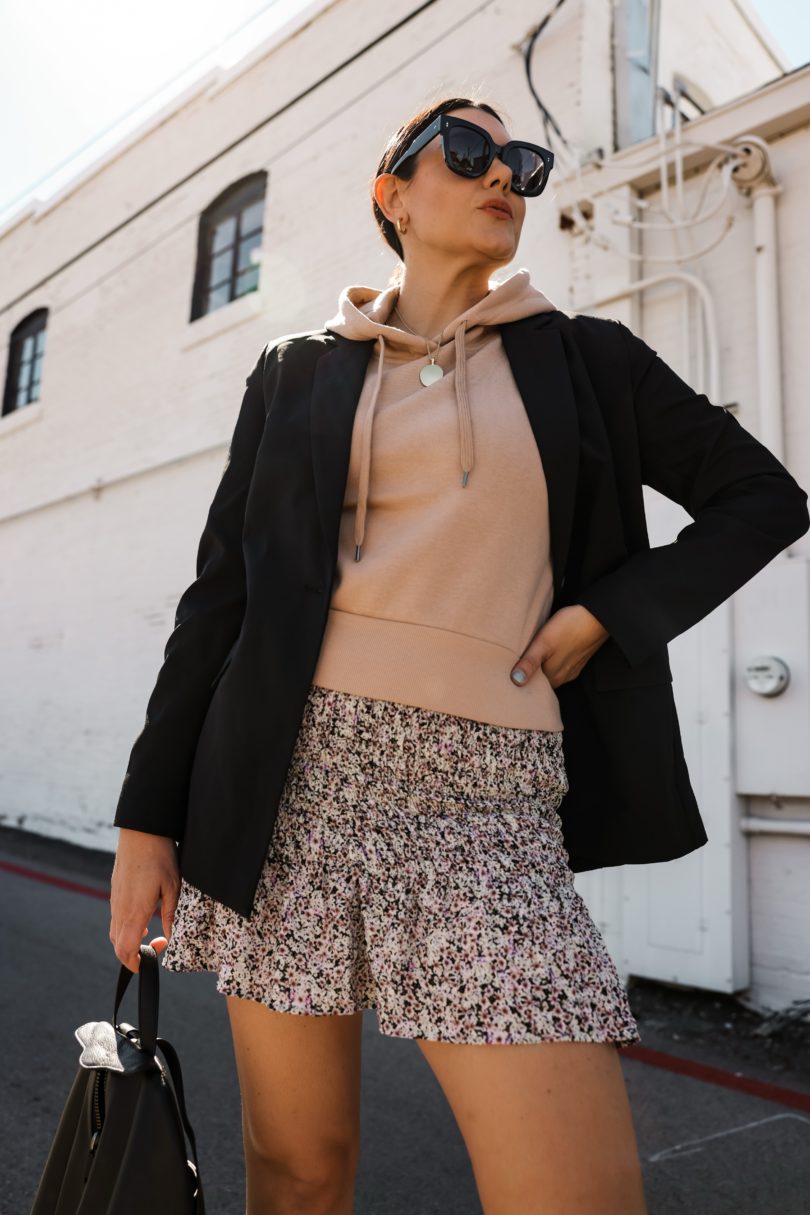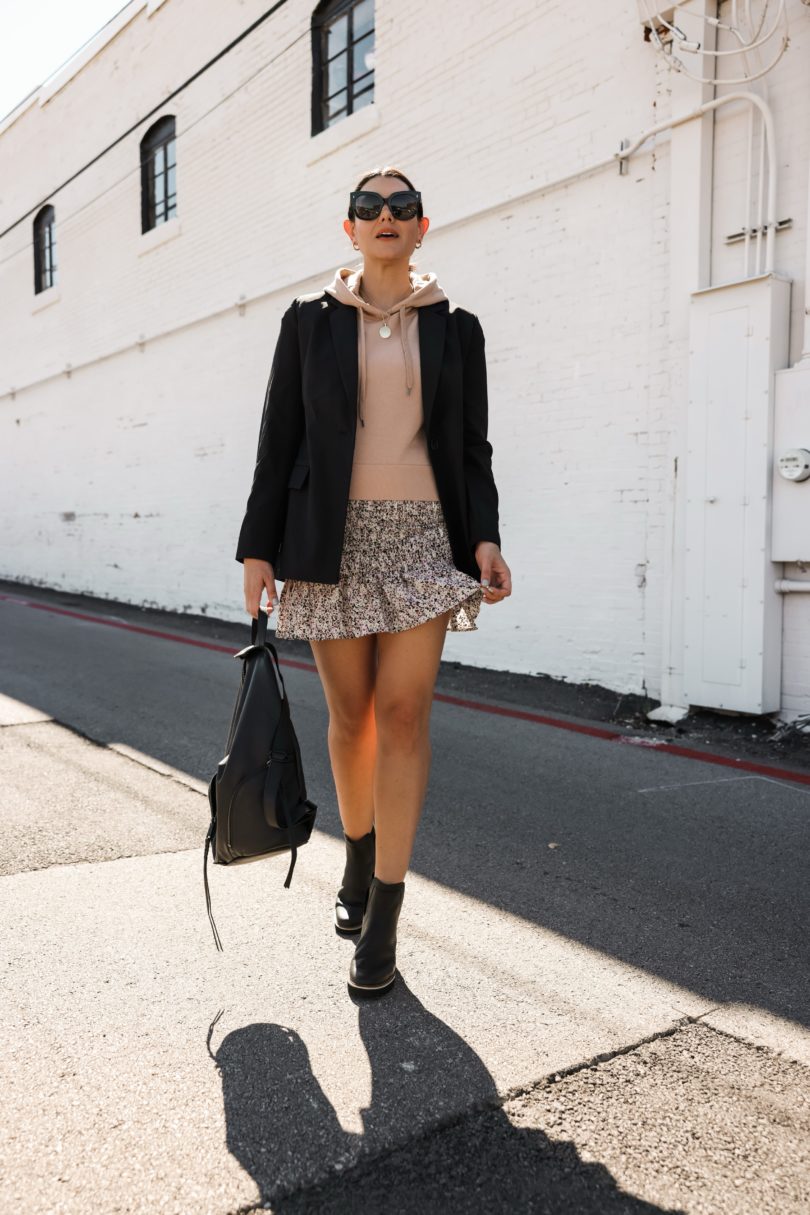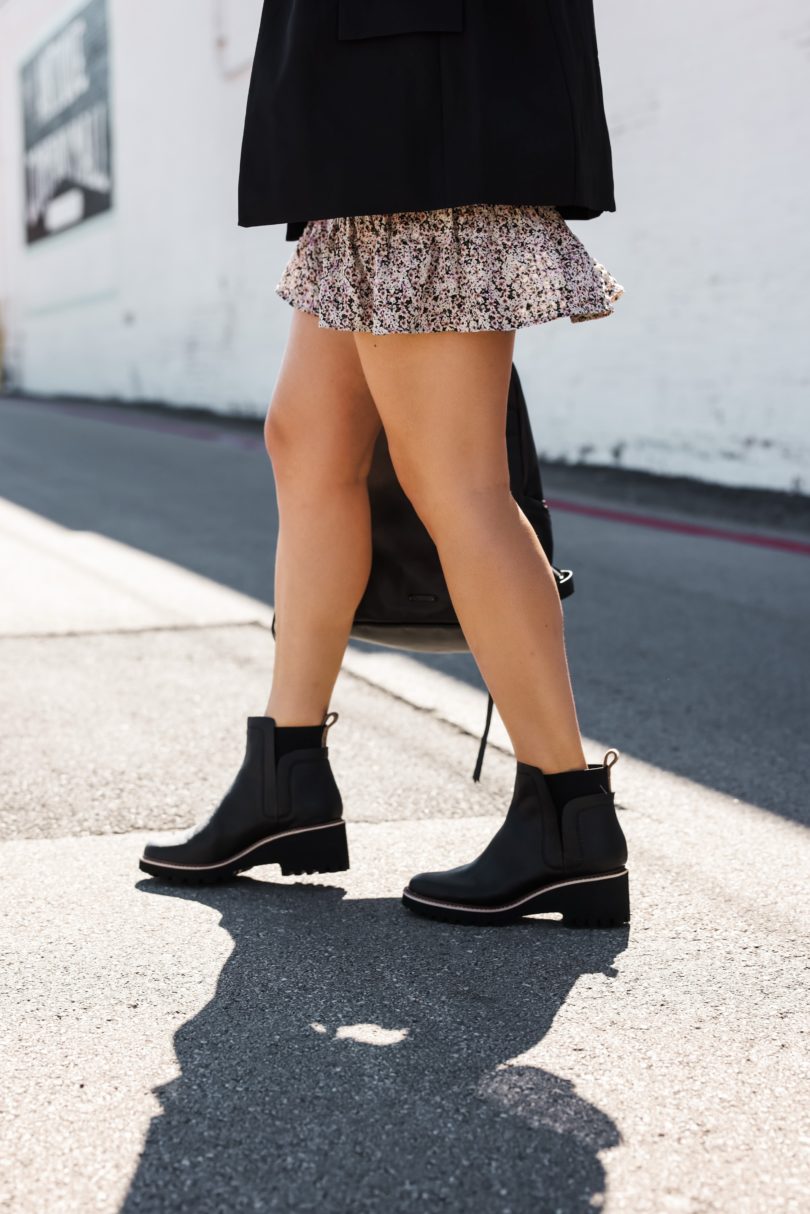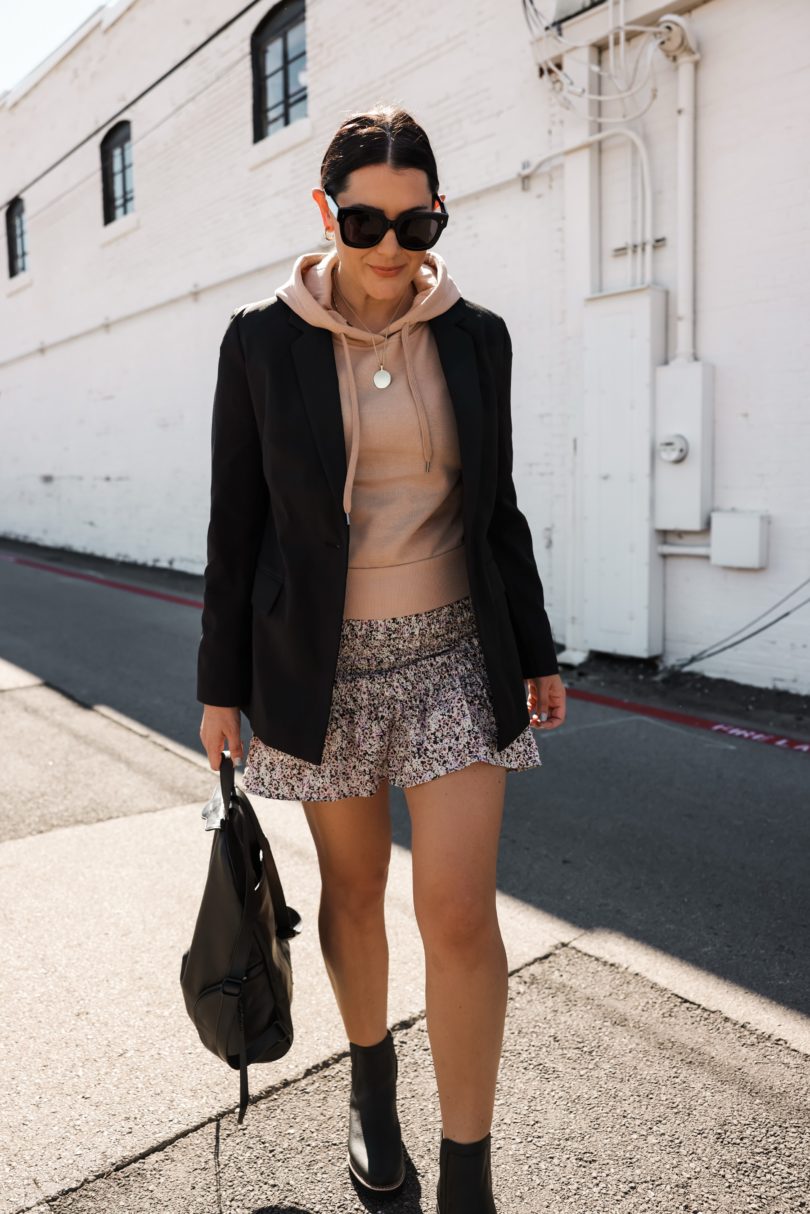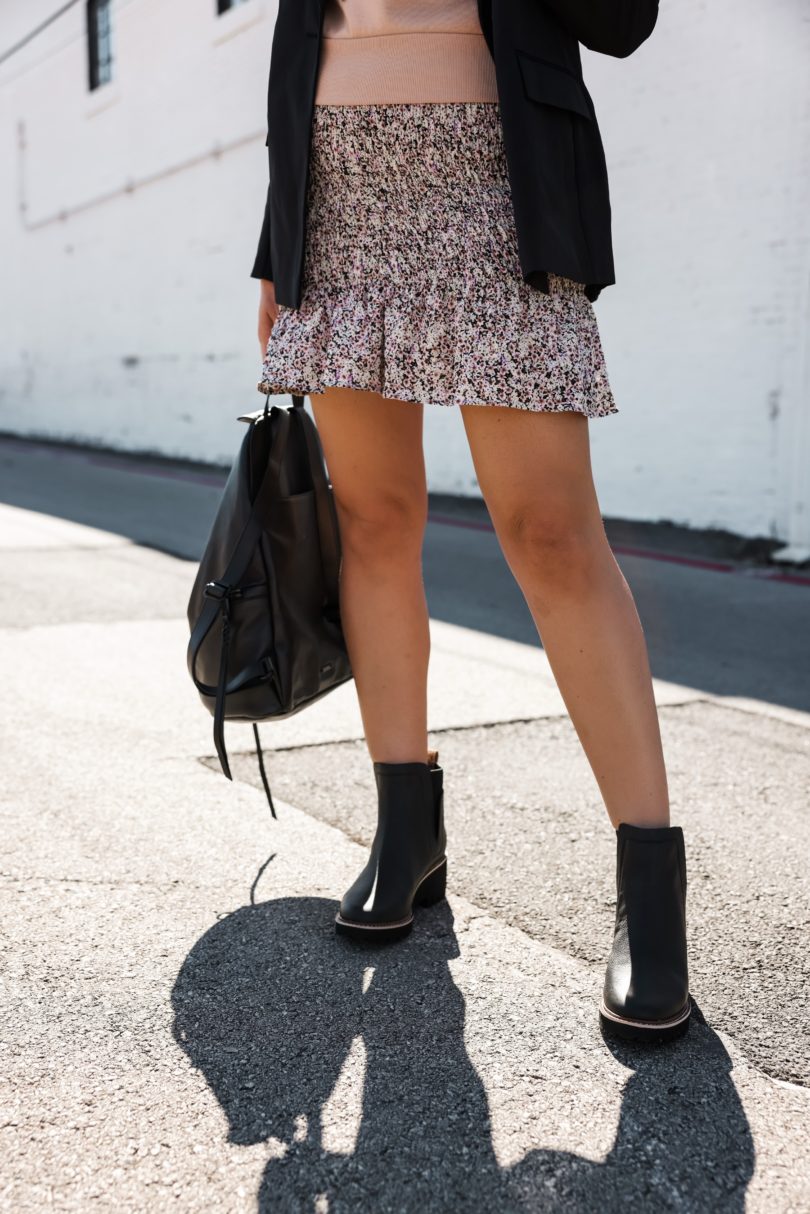 I think I figured out my current obsession right now: It's a blazer. With every single outfit I just want to put a blazer on it lately. I think it's my fall vibe and I am not going to stop now. A hoodie? Put a blazer on it. A sports bra? Put a blazer on it. A dress? Put a damn blazer on it.
With that being said, I love this option from The Drop at Amazon. I will say it might be a touch pricey being from Amazon, but the quality is there. It's lined, it fits well — a nice boyfriend fit but still tailored in the shoulders. It's a crepe material and it steams out beautiful and stayed unwrinkled, which was nice. Sometimes a crepe tends to wrinkle right back up, but this held it's own. The shape and fit reminds me of my Anine Bing blazer, which have I mentioned I've misplaced it? I can't find it you guys. Which tells you a lot about me, honestly. Who has two thumbs and misplaces a whole freaking blazer in her own closet? This girl.  It's gotta be around here somewhere — right? Maybe our house ghost has good taste and is dressing up like me for halloween or maybe, just maybe, I lost it in my own damn house. I'll keep you updated.
Remember smocked skirts? LOL. Well she's back. I mean, does this skirt not remind you of high school/ middle school? I honestly don't hate it. Now I will say it's not super tummy friendly, as the smocking just curves right along with ya. But if you like me, don't really care — it's perfect and very comfortable to wear. I am in the medium, it's stretchy and I'd say overall TTS. If you run slimmer in the hips / waist you could probably get away with a size down but it will be shorter.
Find this skirt under $100 here!
Love love this hoodie top and you know what I love the most about it? Come on, you know what I'm going to say don't you? It's sleeveless so you can layer it so well under a…BLAZER. It's literally the perfect top for layering like this, because you don't have the bulk from the arms. This top also comes in black too, for all my spooky ladies out there. I am in the medium, fit is snug. Size up if you want slouchy! Find it here.
Sorry one more stanza. I'm usually not this chatty but we've got a lot to break down today. Last but not least, THESE BOOTS. LOVE x 100000. I love them. I've been wanting a wedge like bootie for years now but just never found the right ones. And honestly these aren't really even a wedge…wedge-adjacent.  But they are perfect if you want some height but don't necessarily want a heel. AND they look good with dresses / skirts. Don't sleep on this pair! Find them here.