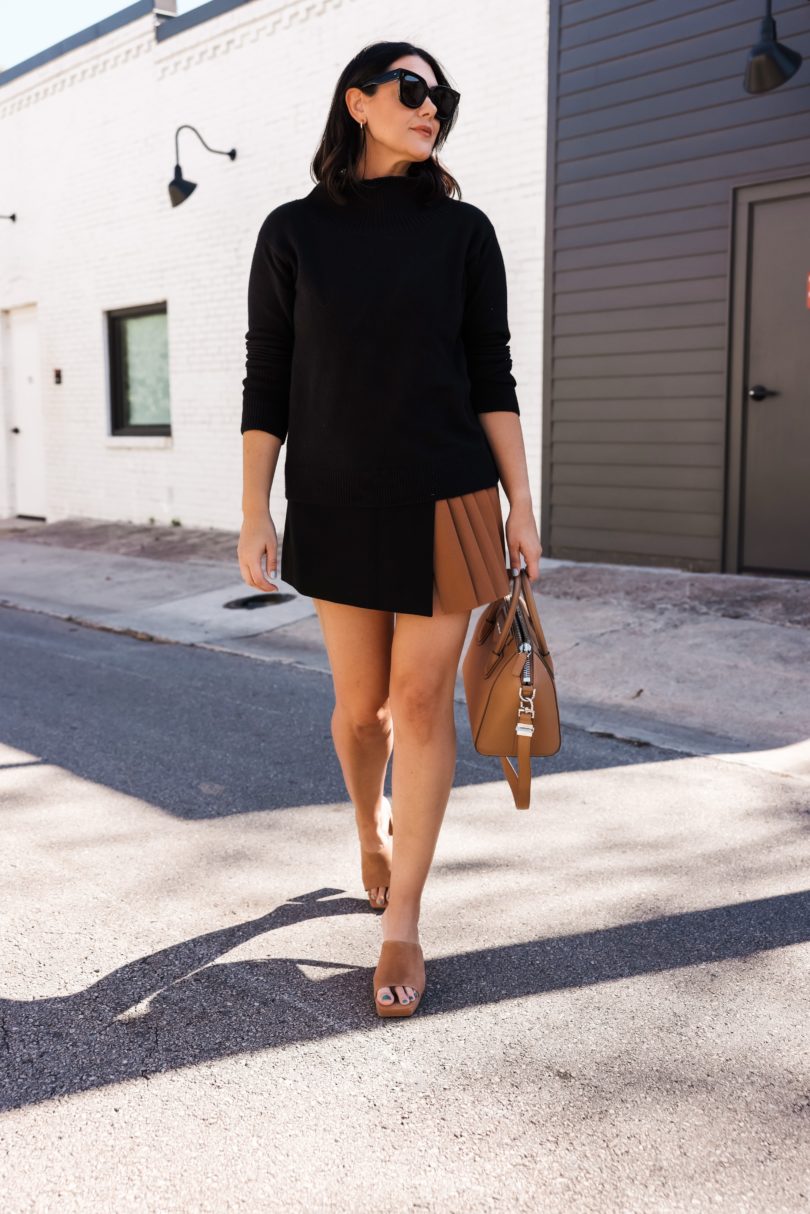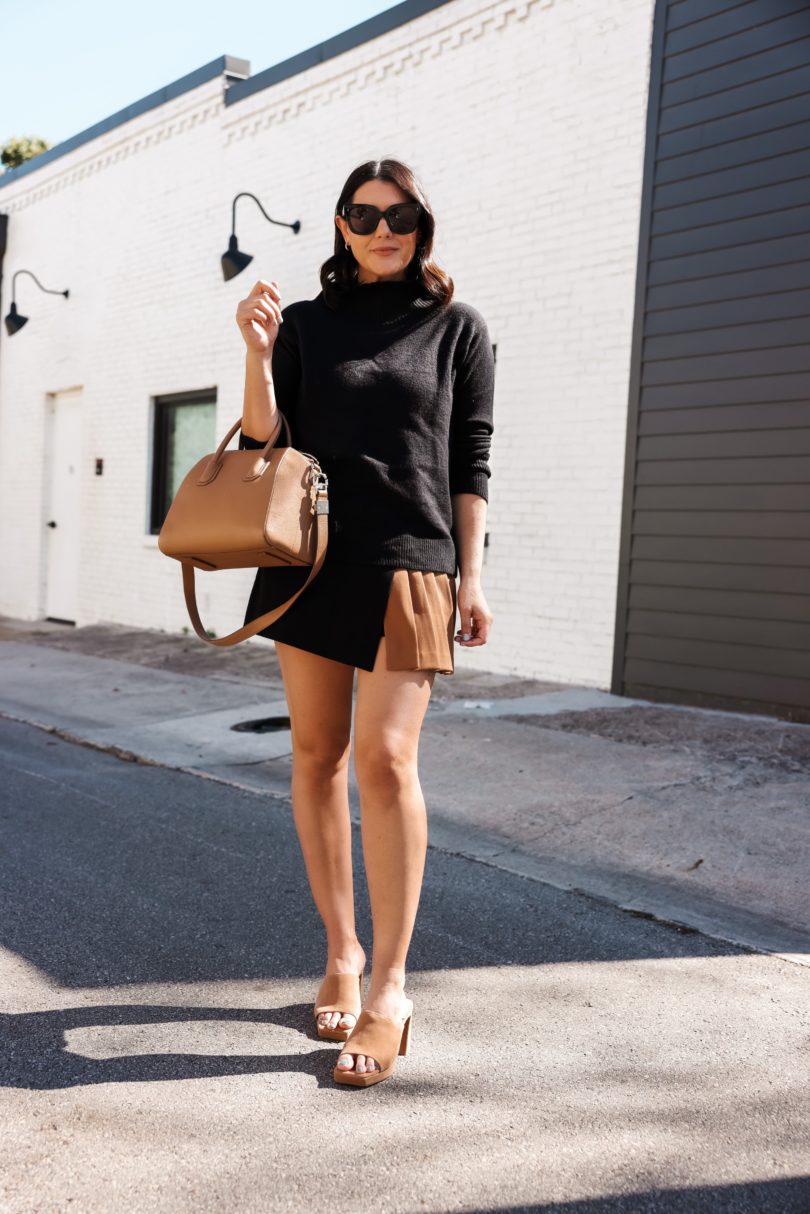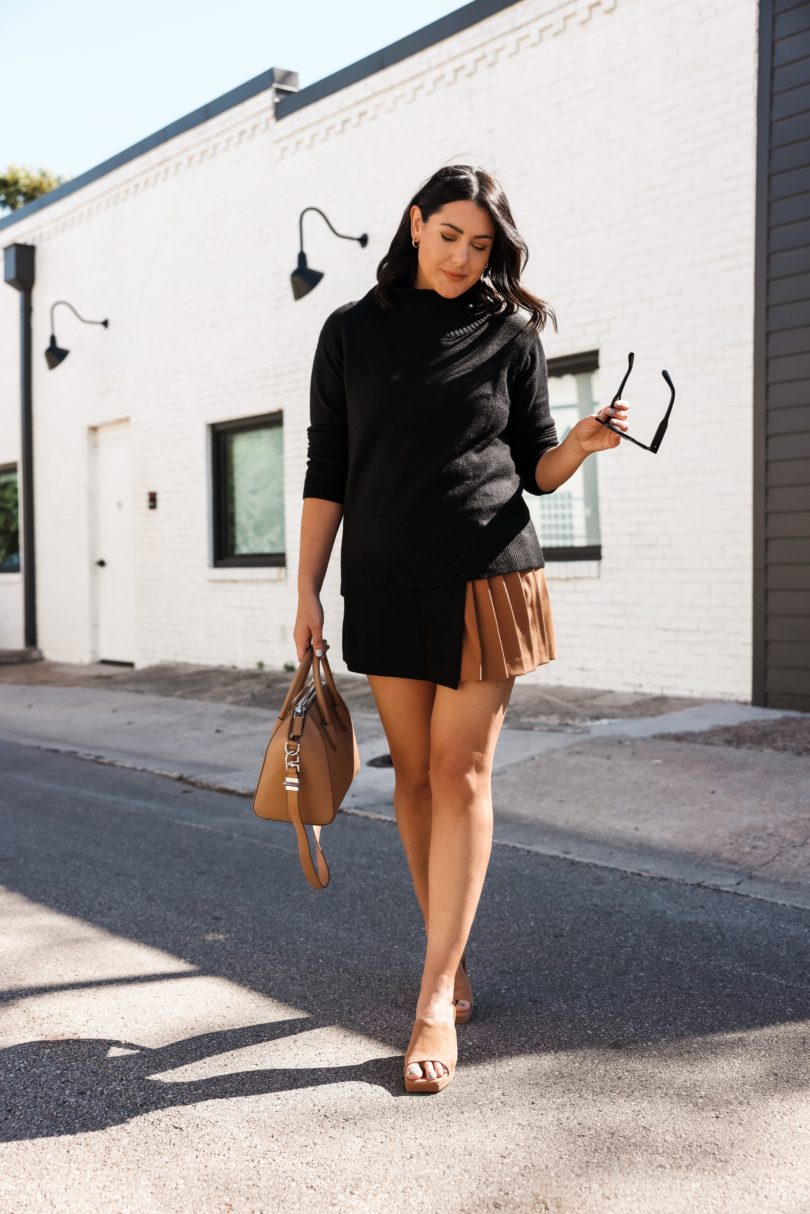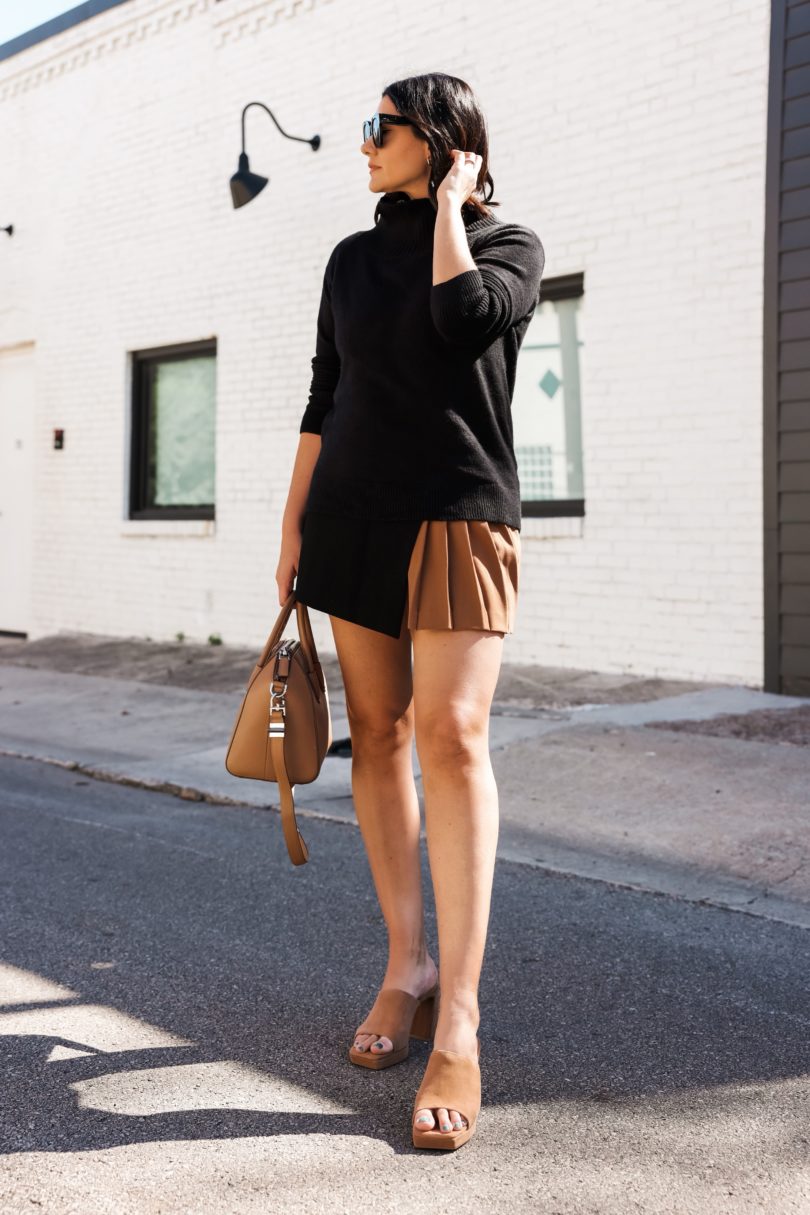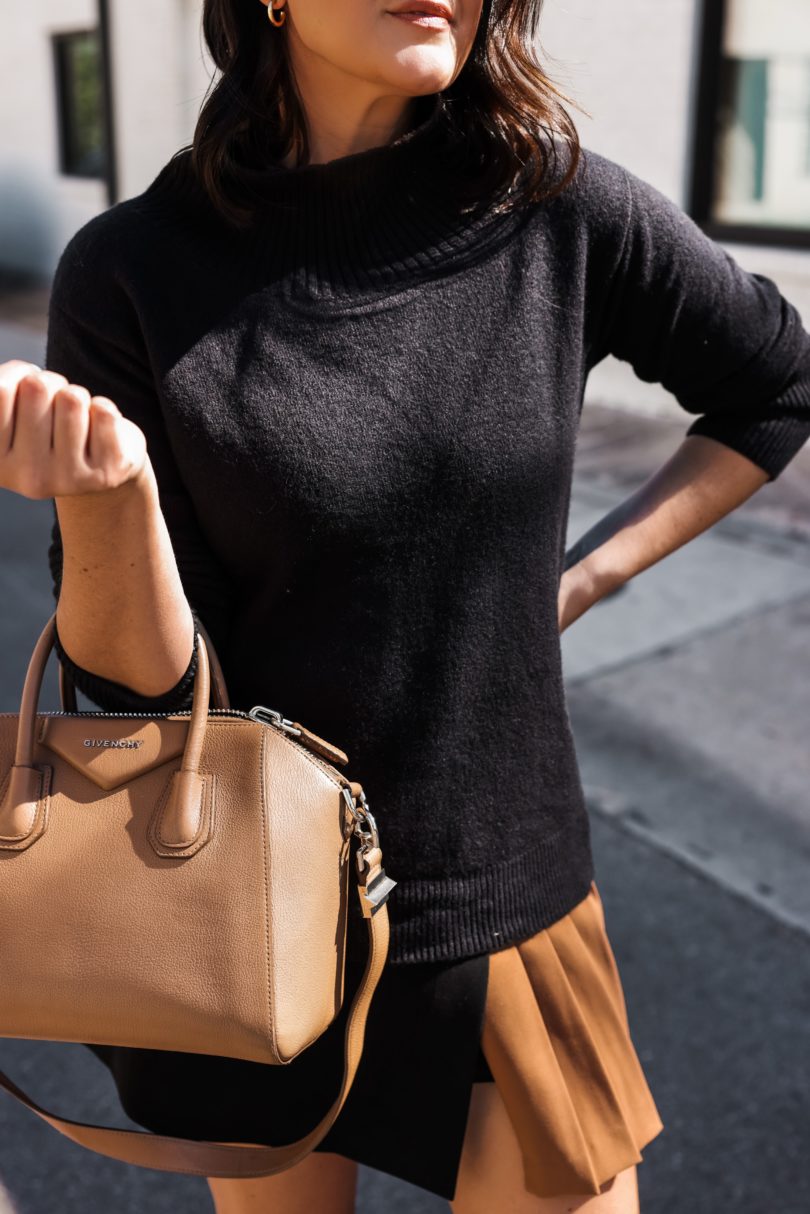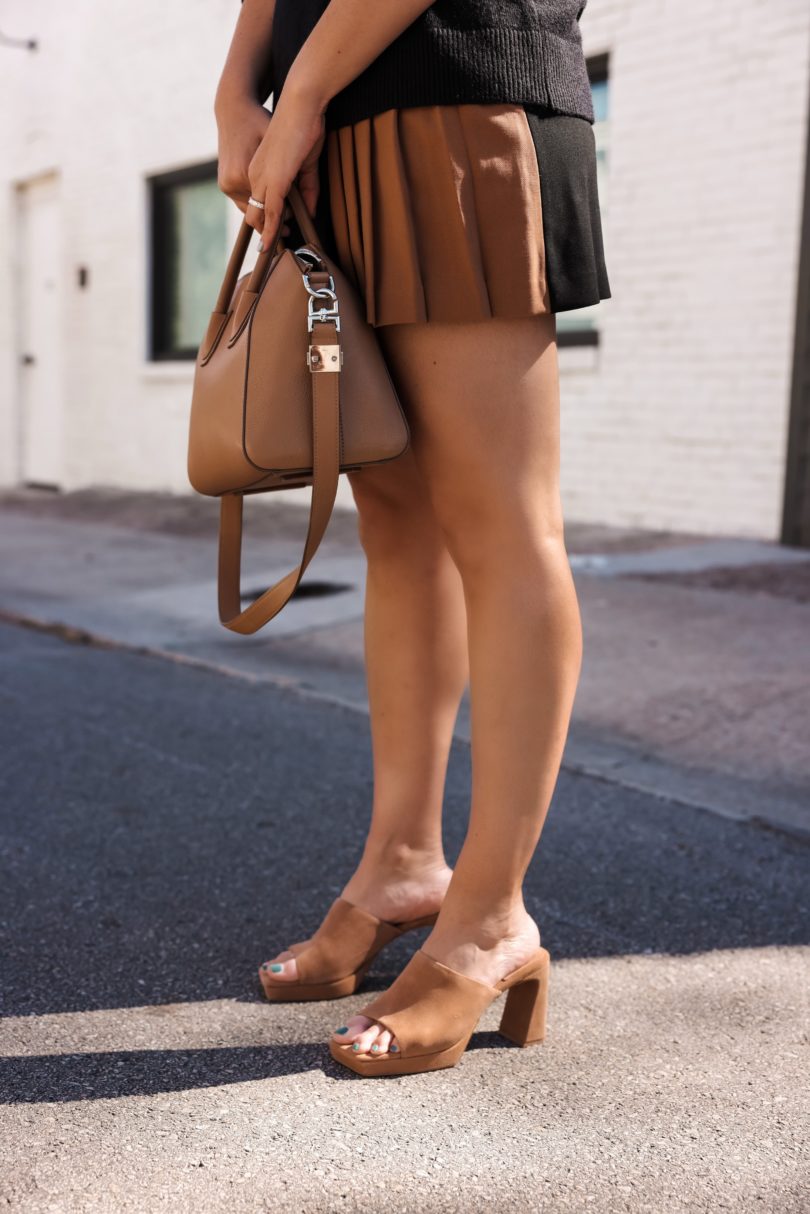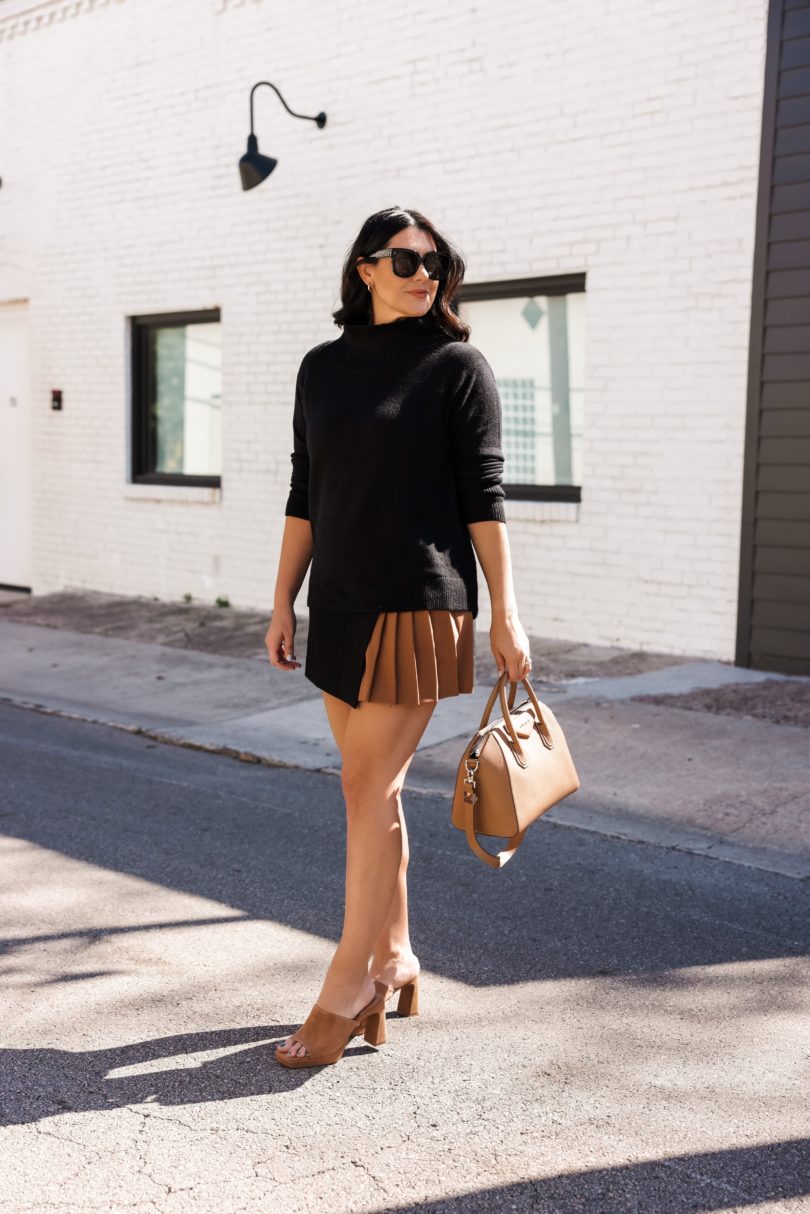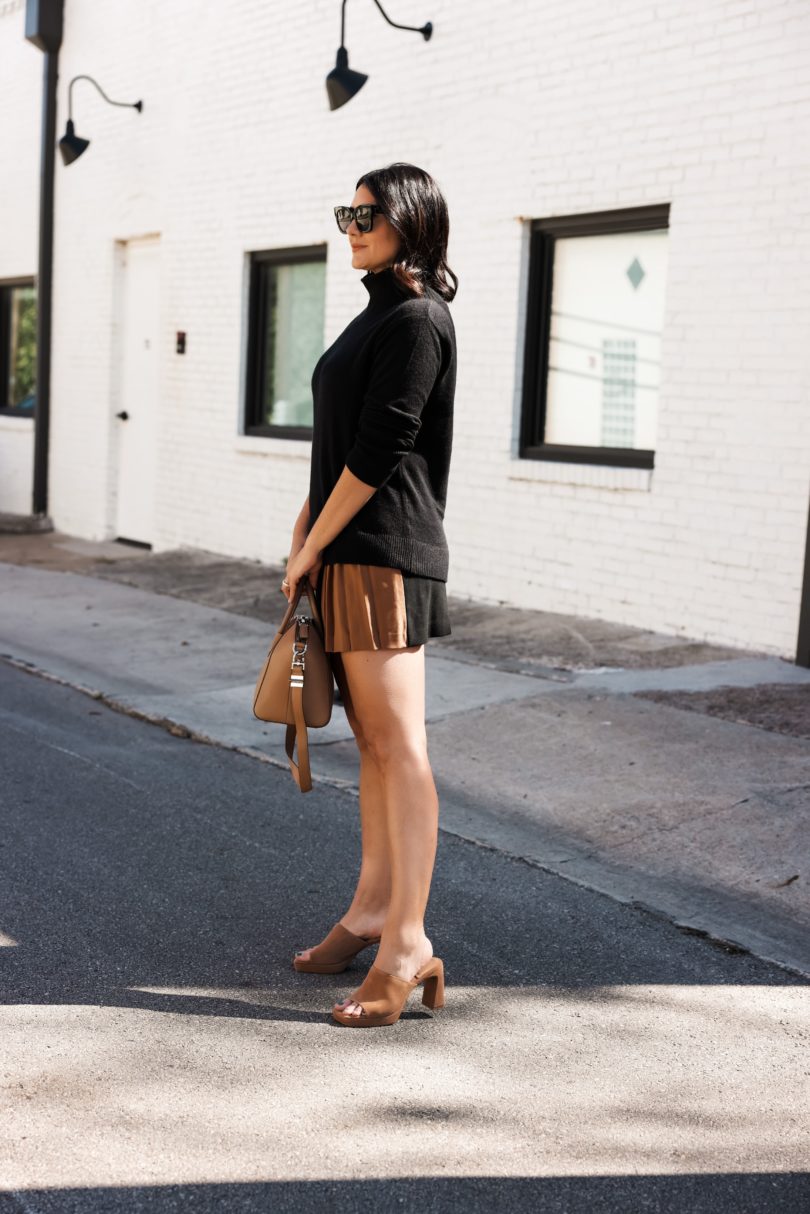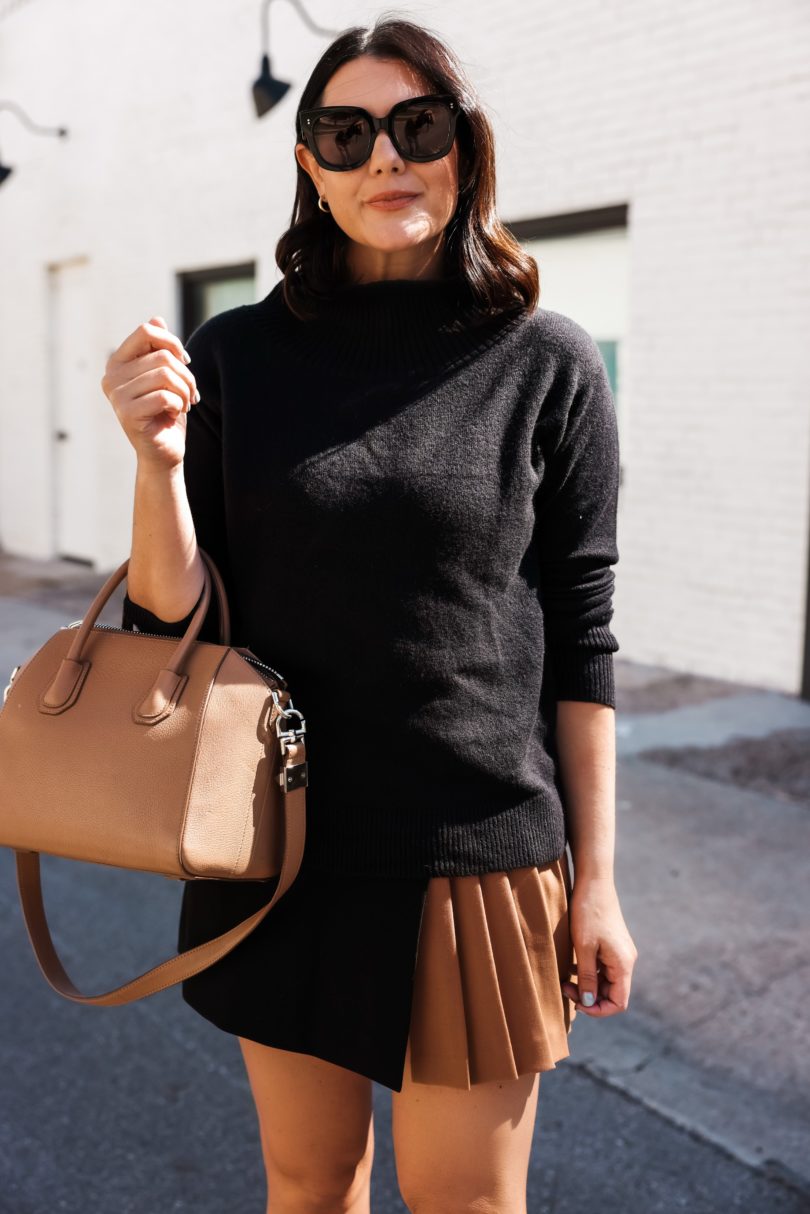 I am unusually fancy today. Like fancy fancy, but I gotta say – it feels good to get dressed up. This skirt is over what I typically spend (it's Alice + Olivia! Love her as a designer, just can't always buy her stuff.)  But this skirt just kept calling my name. I used a few of my Nordstrom notes and swiped this skirt for myself. I love the colorblock and it just feels so timeless. How can something look modern and timeless concurrently right? I don't know but this skirt is pulling it off.
I know better with Alice + Olivia and I sized up one, so I'm in the 8. I could even use the 10 for the length, if we are being honest. There is a liner underneath the skirt because the skirt splits at the color block, so nothing is open or showing. But I think for a bit more length, I'd suggest to size up because it's a snug / short fit.
But you know what is a good price? THIS SWEATER! She screamss in all caps. I just love a mock neck and yes it's still a little warm for this sweater but let's just say this outfit is for your inspo folder and Pinterest board. Save this for later ok? Also this sweater is not itchy, fit is loose but true to size and the mock neck is the right height. She understood the asssignemnt, you know?
You may love this look but want a different skirt option — I've got you girl! I've rounded up some other options below!