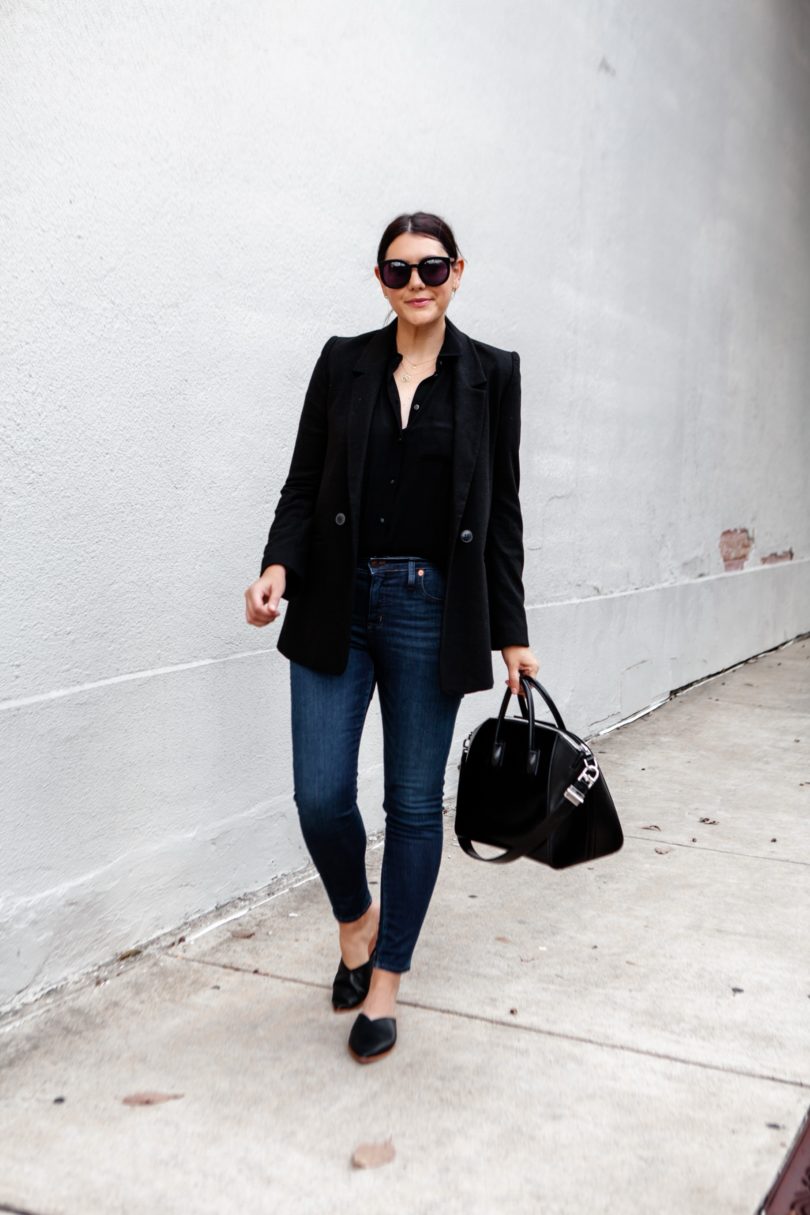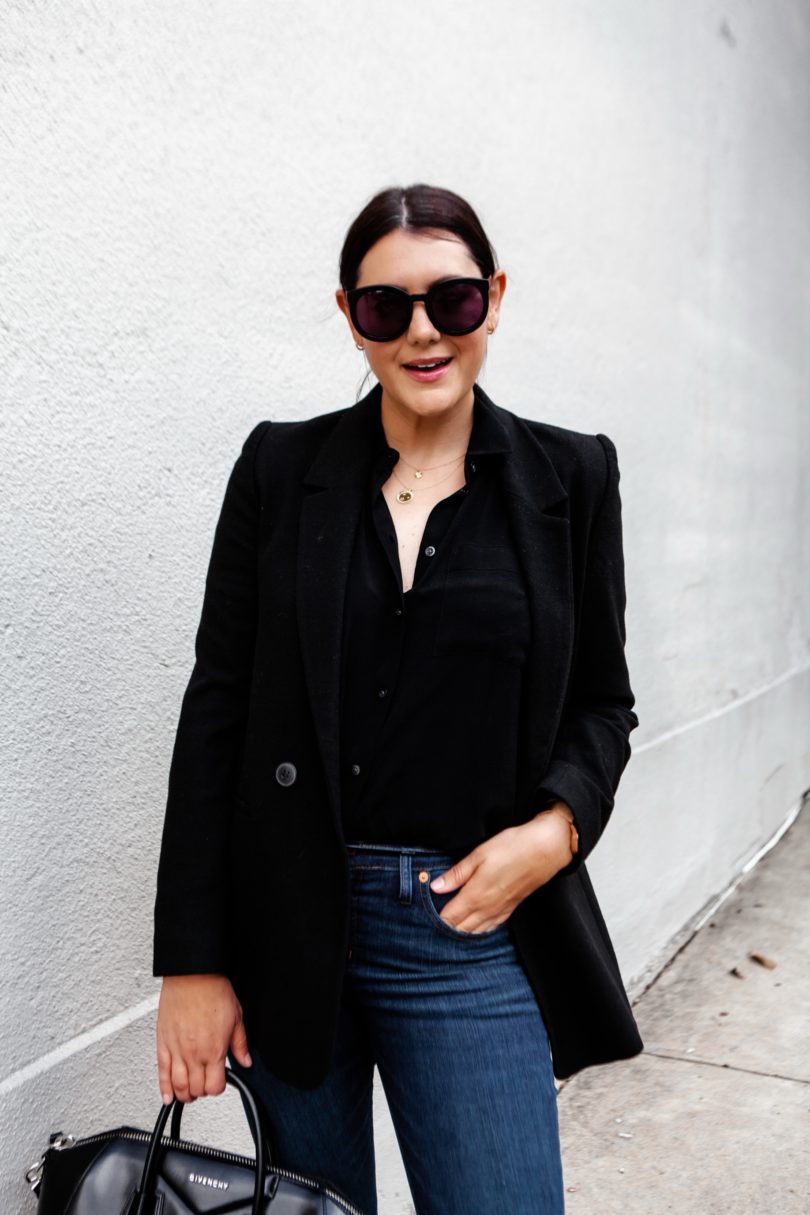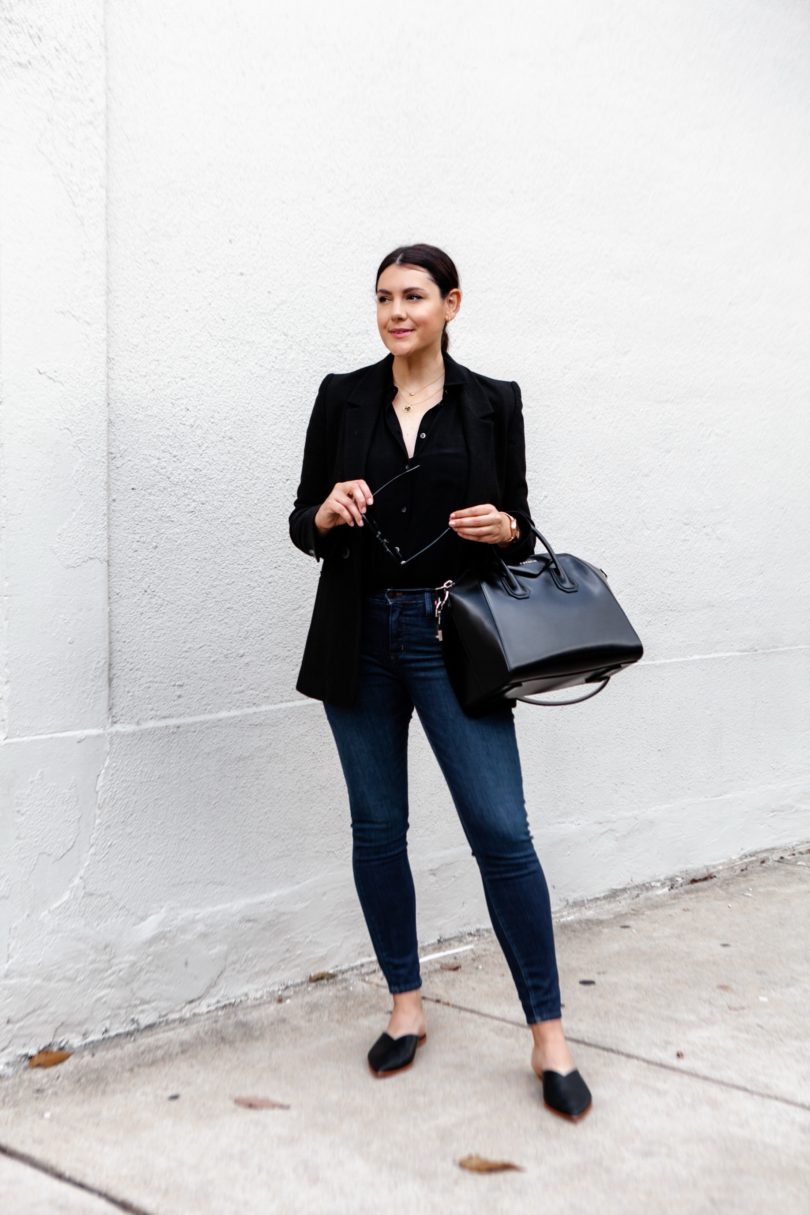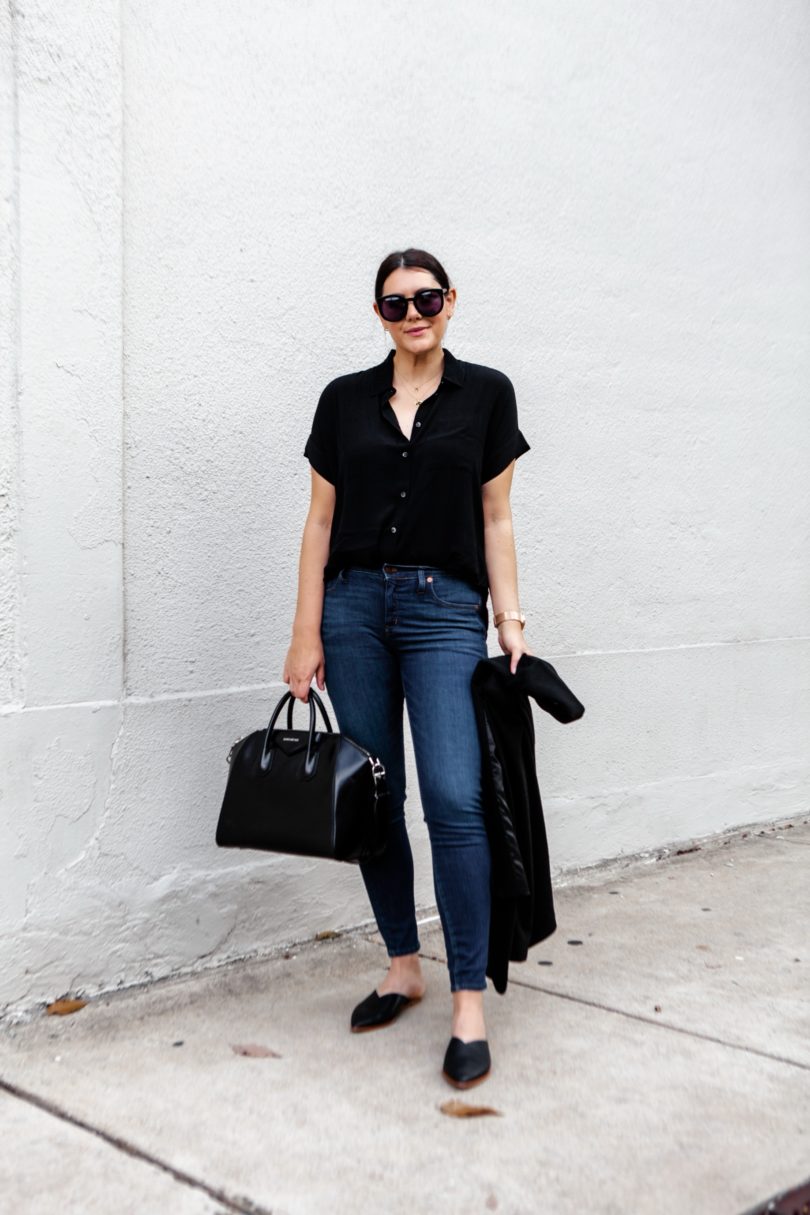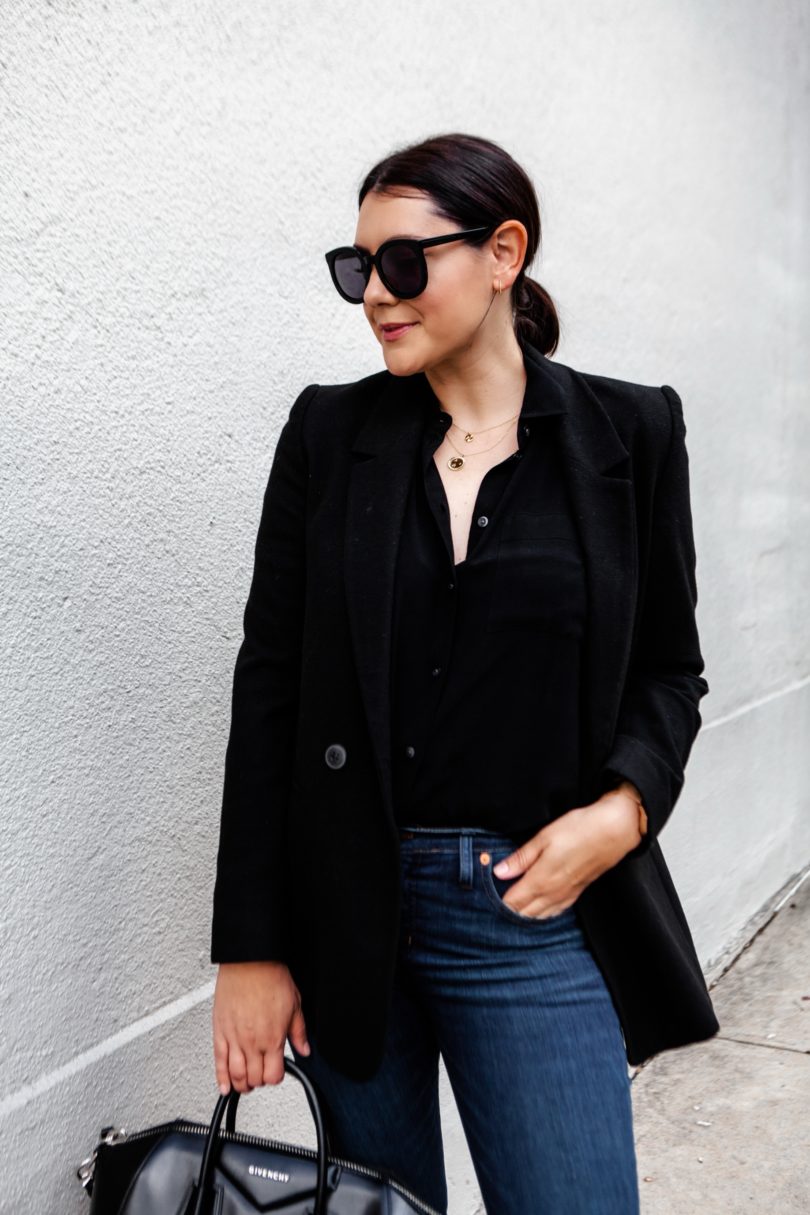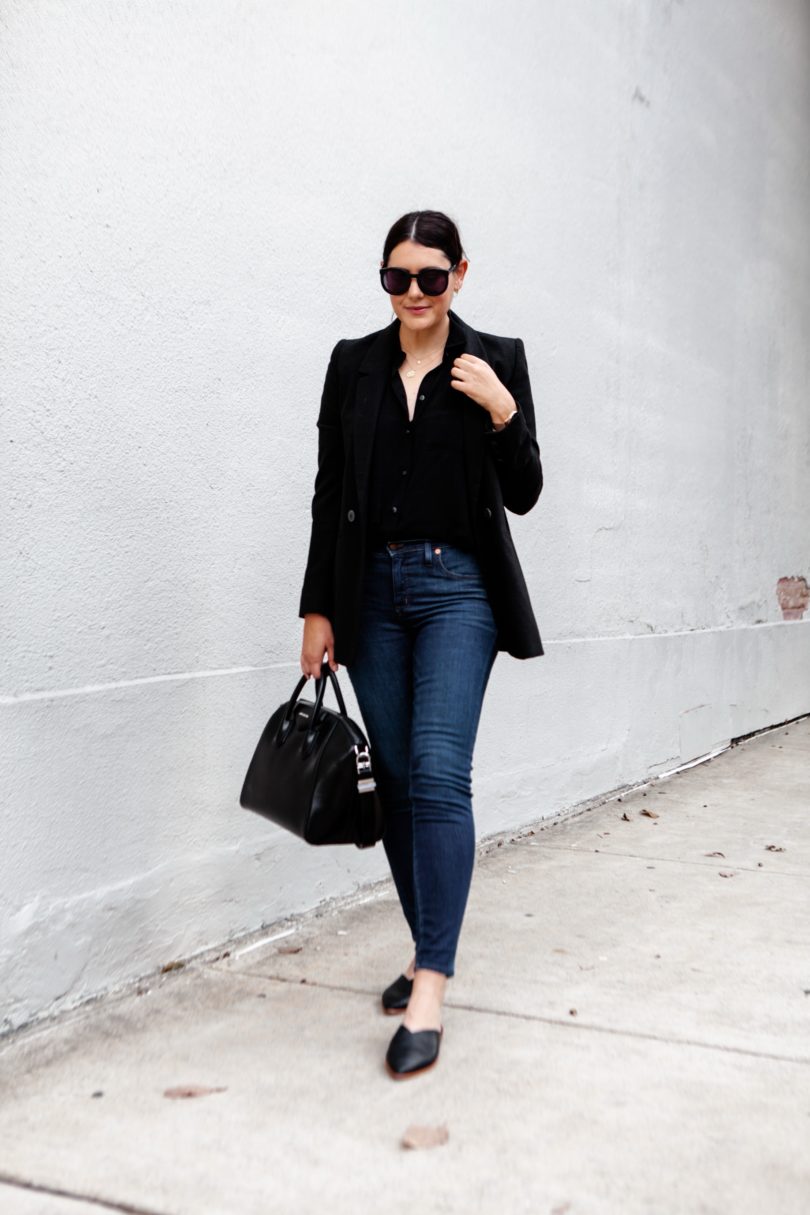 Have you noticed a shift in my outfits lately? I've been loving simple, effortless looks lately, which actually take a lot of effort for me if I'm being honest. I wish I was someone that was naturally chic but even after watching multiple 'how to have French style' videos on Youtube, I still really have to think about putting together a classic outfit. It's so funny because even after taking outfit photos for 10 years I still second guess things before I leave the house to shoot. Like take this outfit for example; I put it on and inherently I liked it. What's not to like? A classic blazer, a perfectly drapey top and skinny jeans. CLASSIC with a K. (Shoulda named my blog that. Missed Opportunity #434) But then I think wait — it needs something else. And I start to overcomplicate it and then before I know it this whole outfit is on the floor and I've created another look that has none of the original intent left.
I'm trying to go ahead with the first draft look and shoot that and you know what? I've been doing that lately and it's been turning out really well. Letting the classic pieces speak for themselves instead of me trying to make something pop or be bold. So today, I'm going to let this pretty top talk. I'm pretty sure she is French and her name is Amelie. She says hi but in a very hushed tone. She's not shy, just uninterested in this conversation.
Okay but for real, let's talk about this top and the fact that it's still on sale! I am in the medium and it fits perfectly drapey. If you have the Central Shirt from Madewell, it fits similar but it's shorter. So it hits right below my hips, a great length especially if you find their shirts to be a bit too long. You can find it here!
PS: this blazer is an older one from Anine Bing but this one from Madewell is a great similar piece!