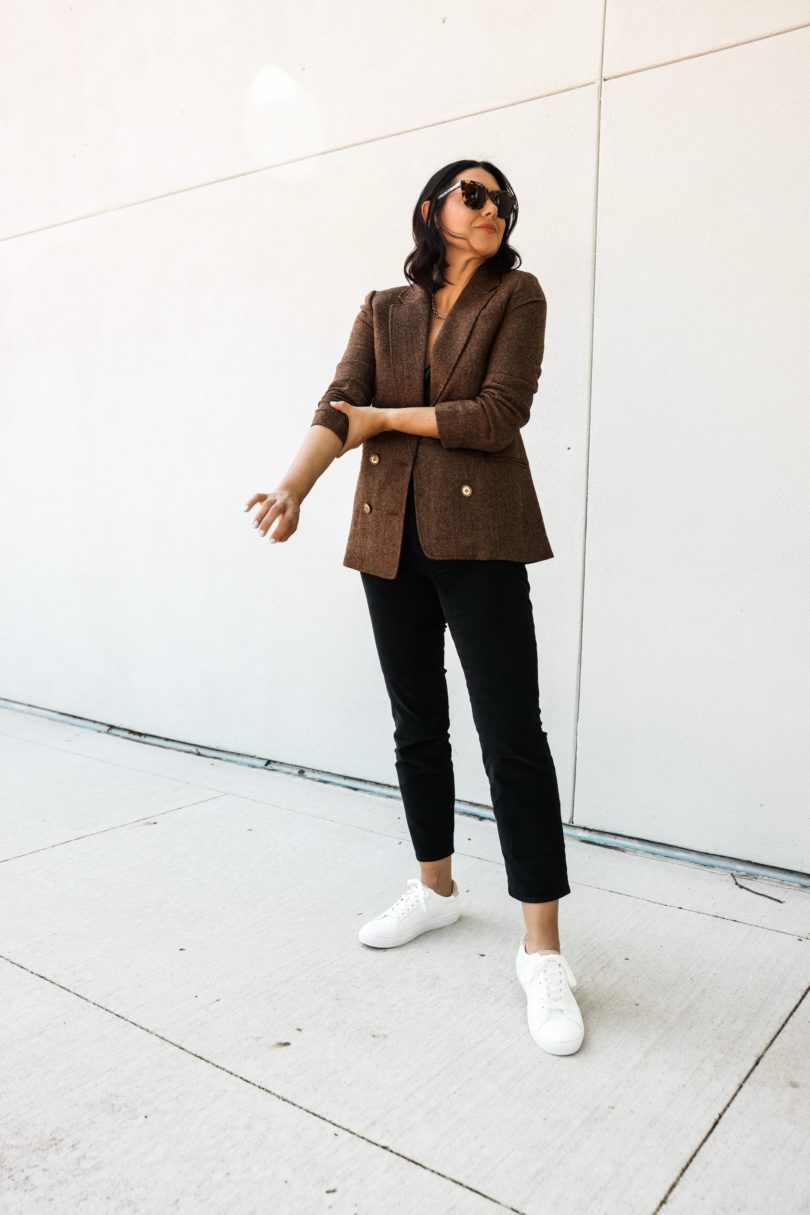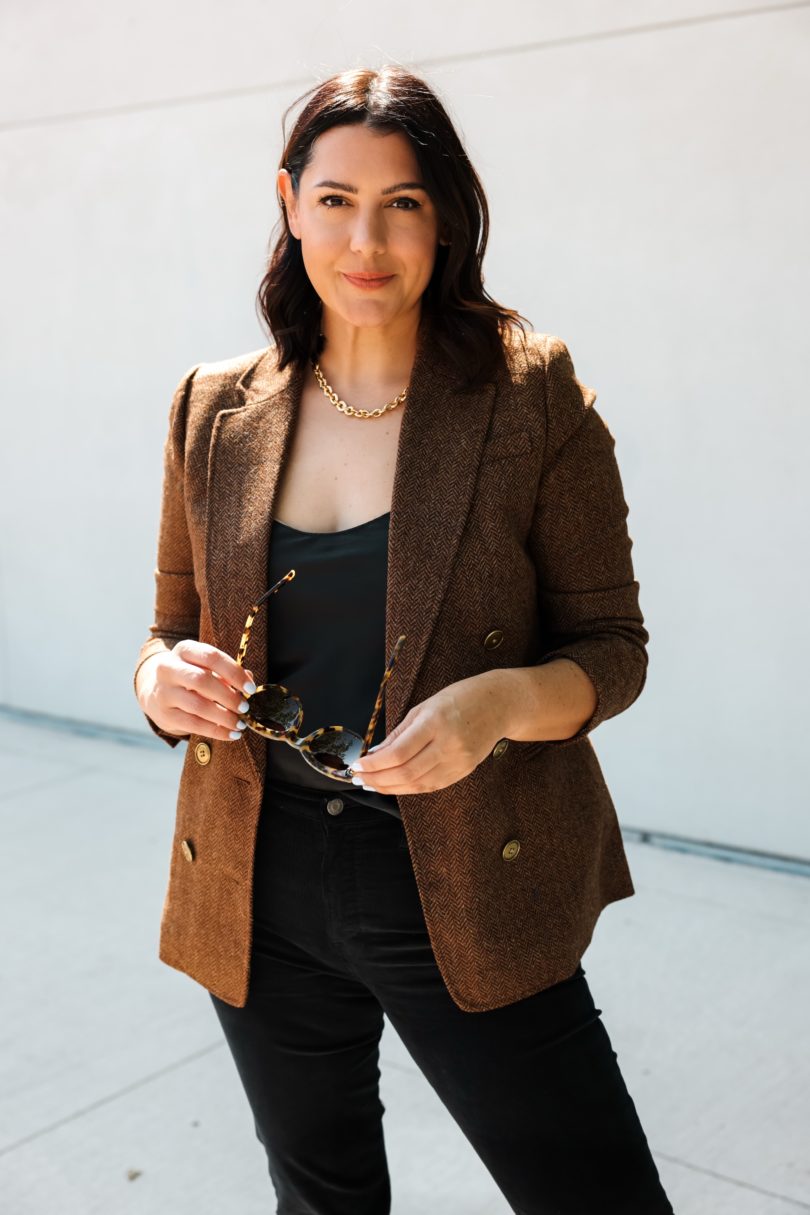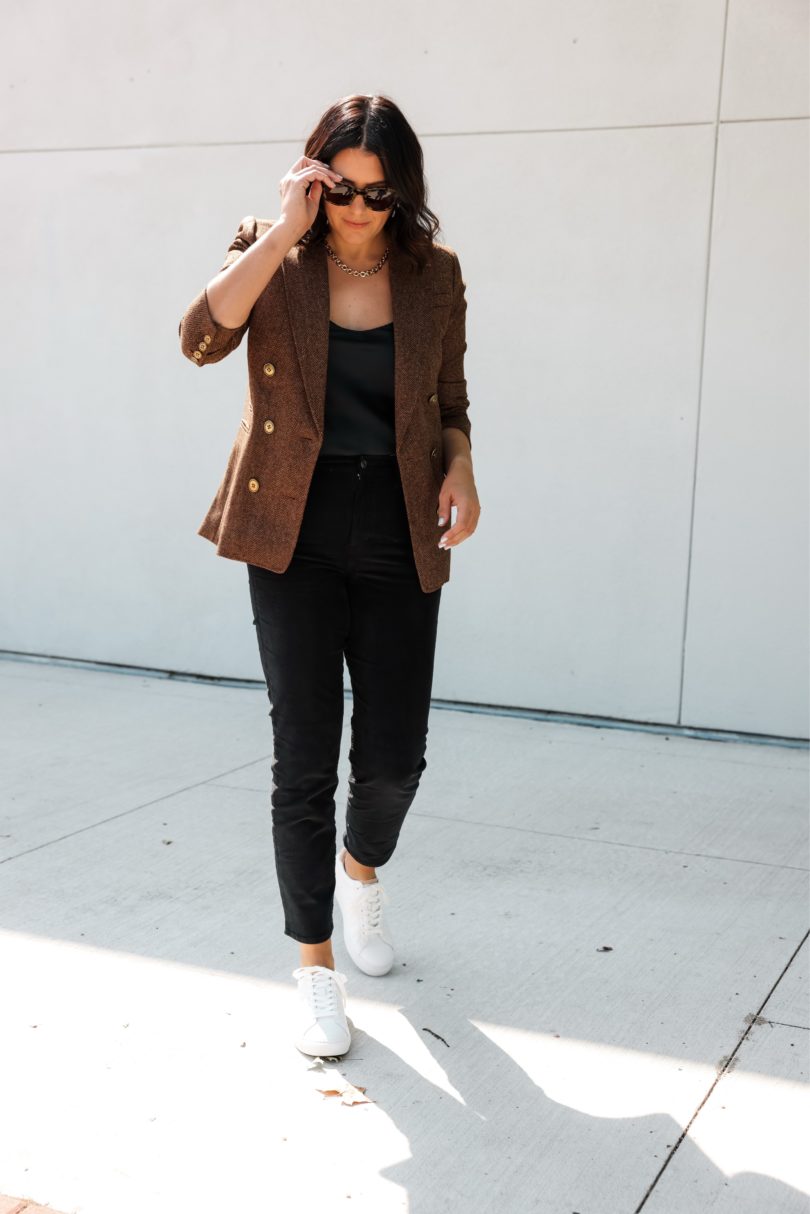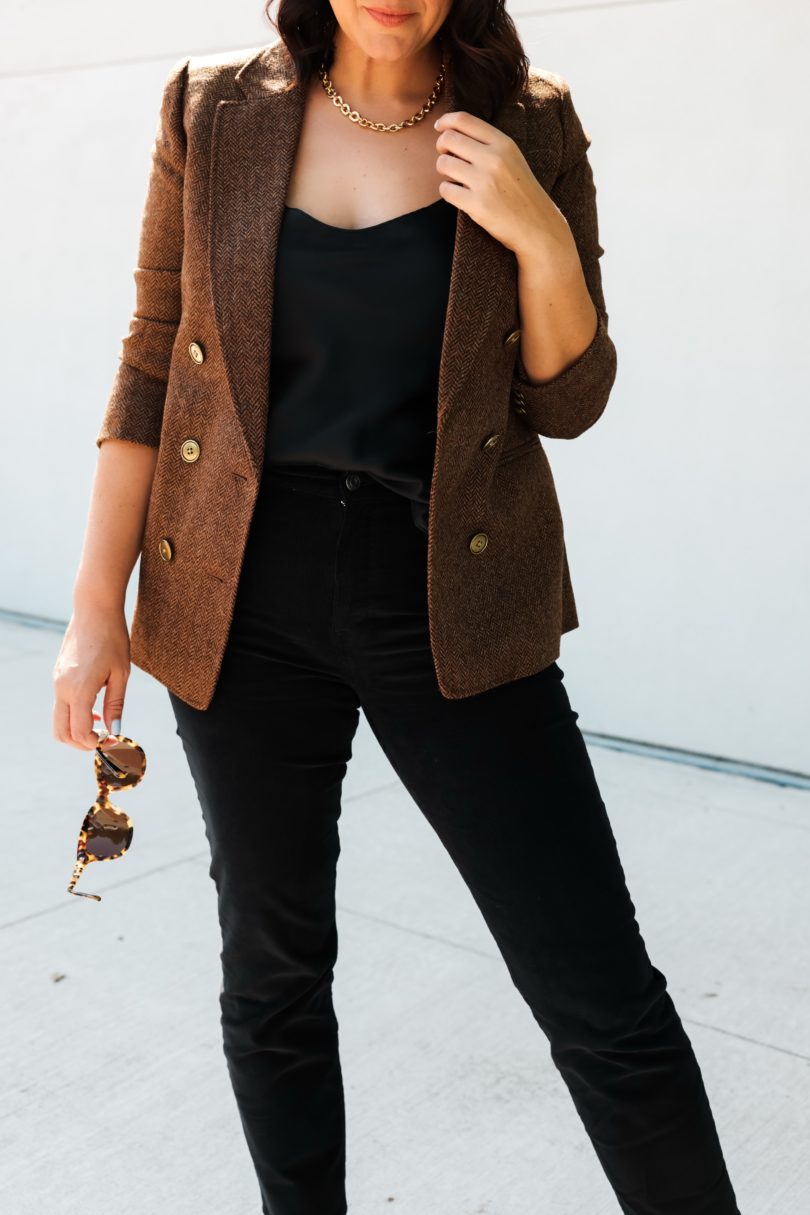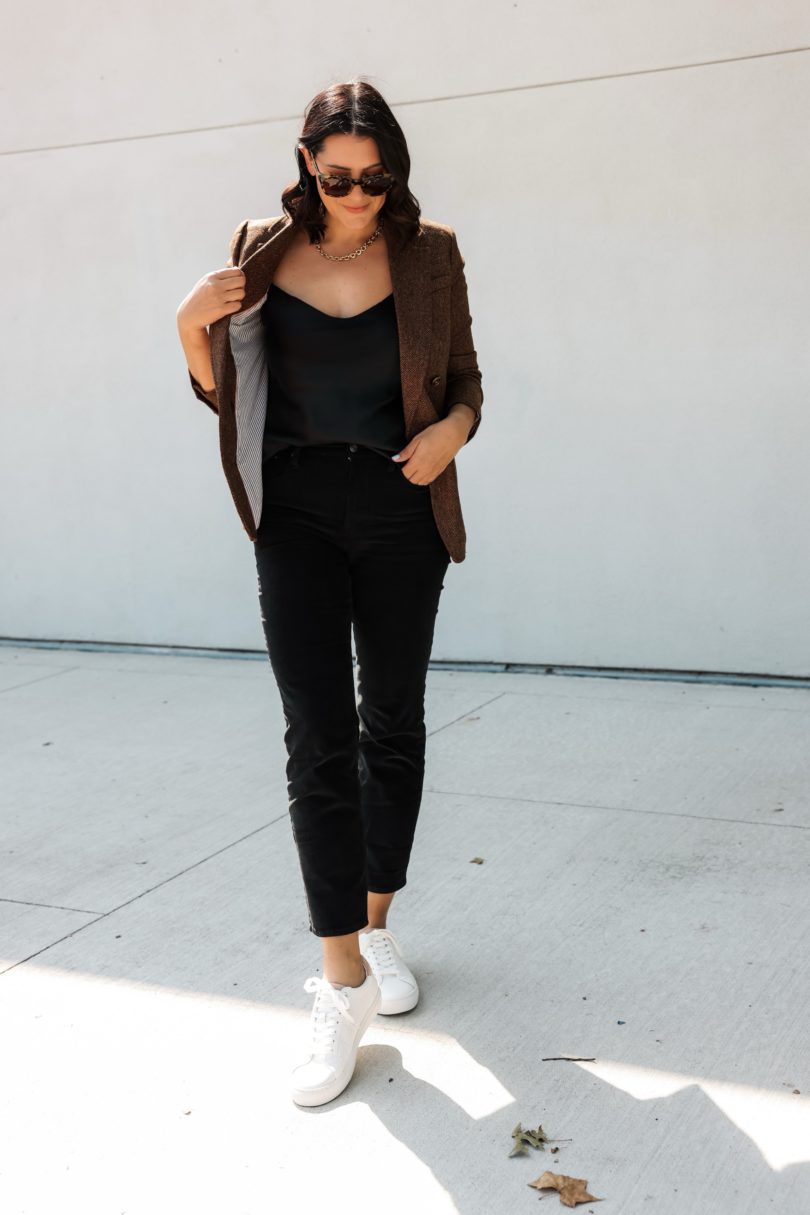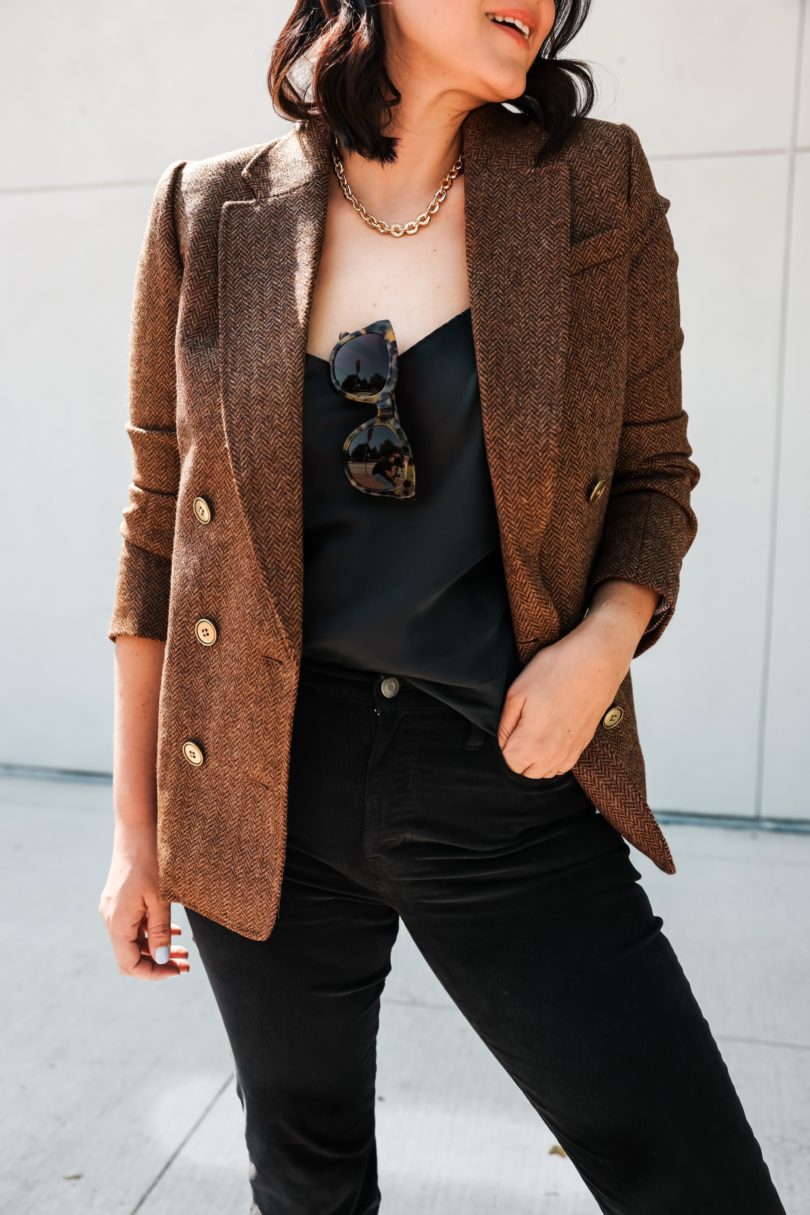 It wouldn't be fall if I wasn't in some sort of blazer. A blazer has been a classic addition to my fall wardrobe since the beginning of KE. This blazer is classic fall to me, it feels familiar even though this is a new piece for me. Doesn't it feel like classic Kendi? Also is this an Easter egg to my October capsule? We shall see. 🙂
This blazer is from J.Crew and she's pricey. As always J.Crew makes high quality coats / blazer that will outlast you, but it's a $300 blazer. So if that's not your jam, I've rounded up a few other options below! Also good tweed blazers — kinda hard to find. What's up with that?
Tweed Blazer for Fall

Have you noticed I'm a total sneaker head now? I live for a low cut sneaker these days. Veja, Golden Goose, these J.Crew ones — I love them all. These are pretty comfortable and they didn't rub the back of my ankle which is honestly all I ask for. Under $100 you can find them here. 
PS: October's Capsule coming Wednesday!