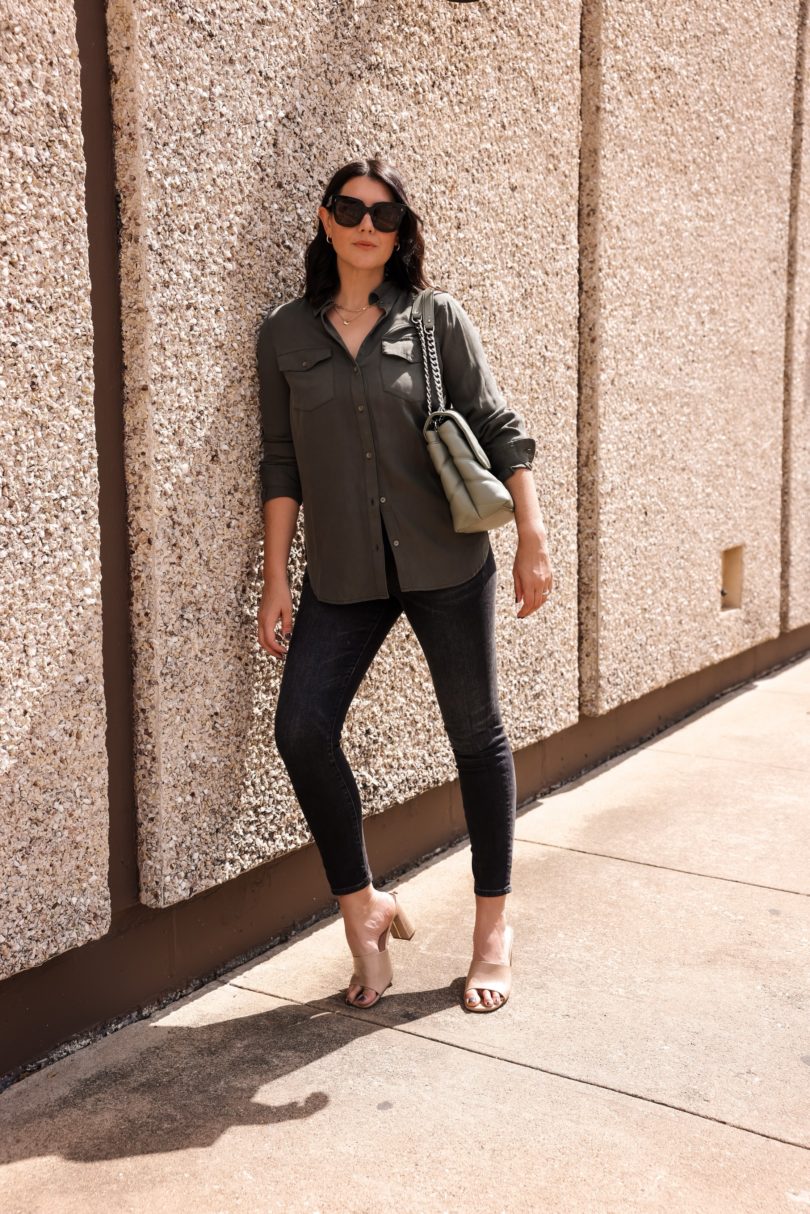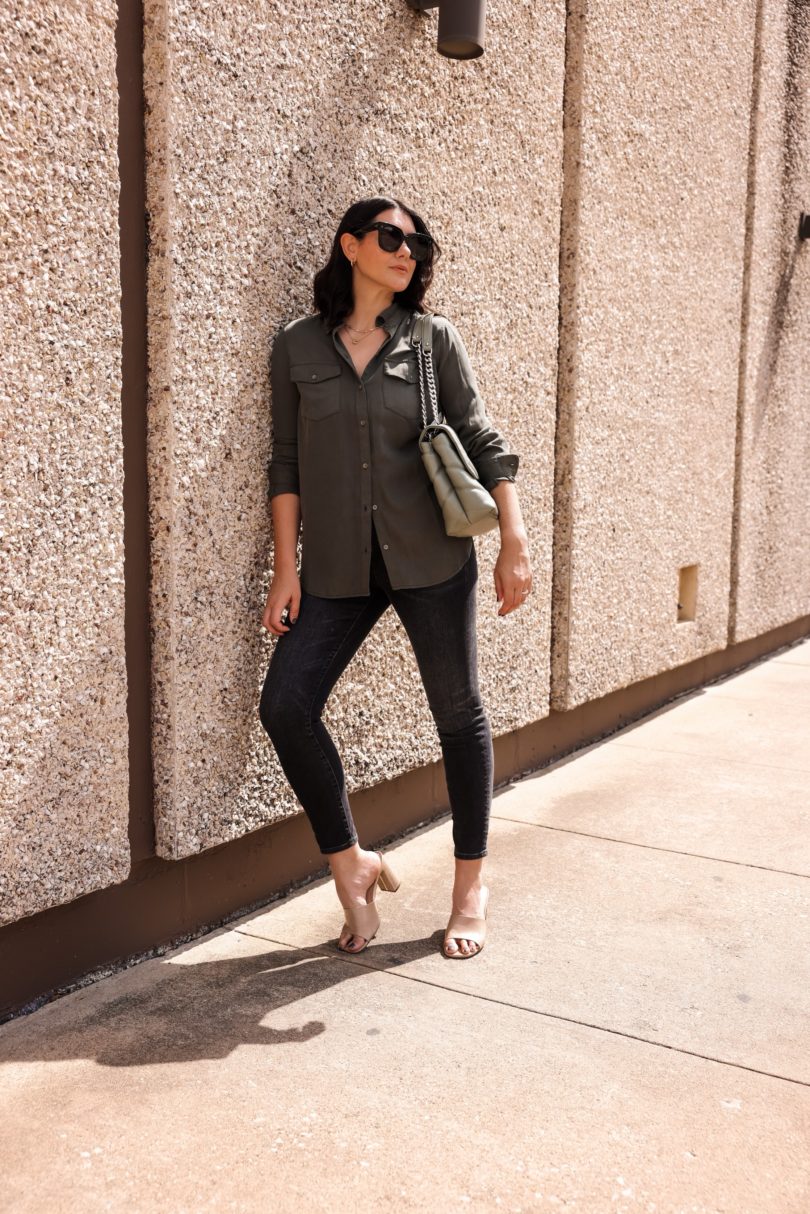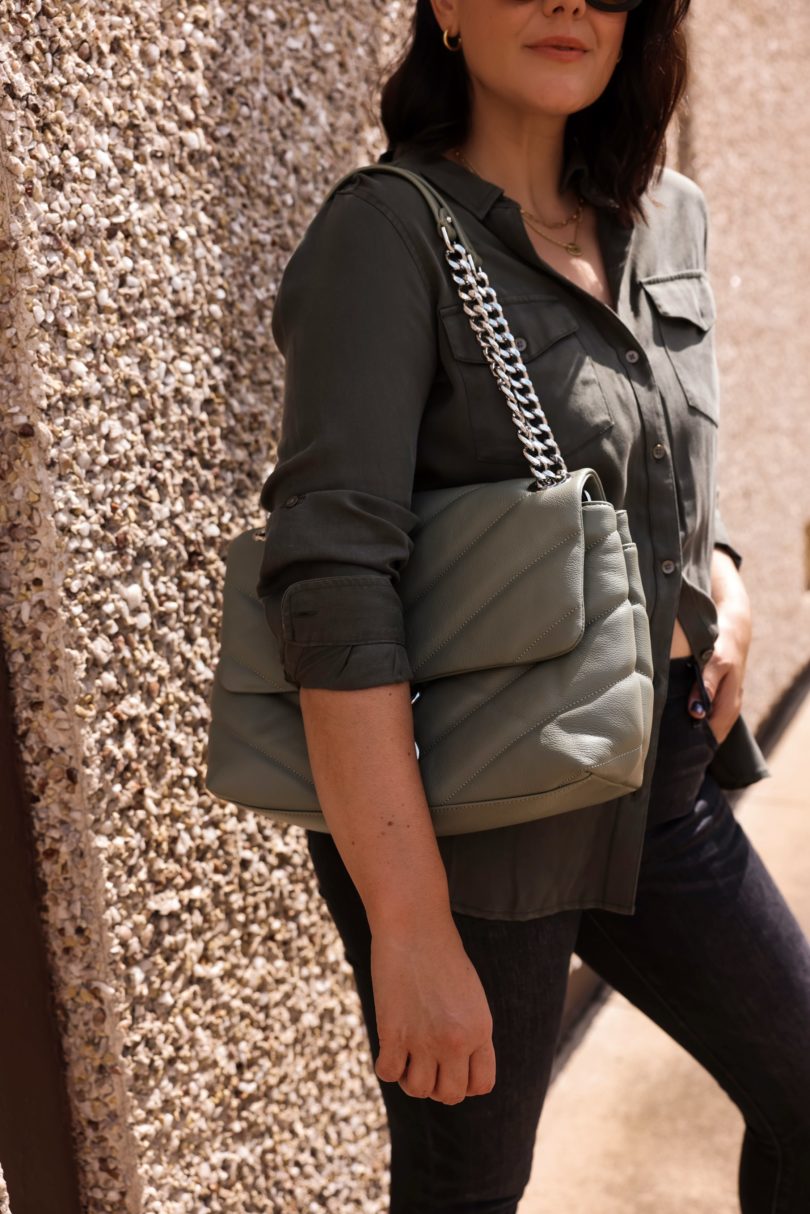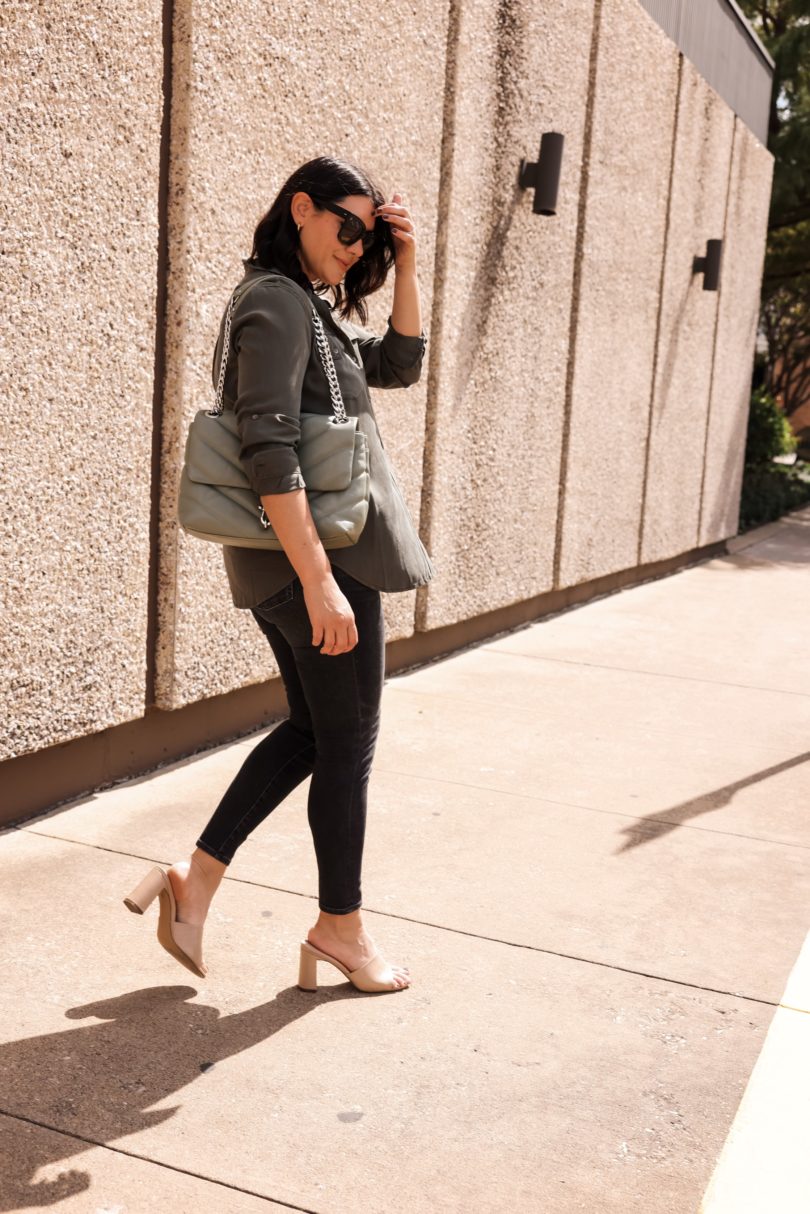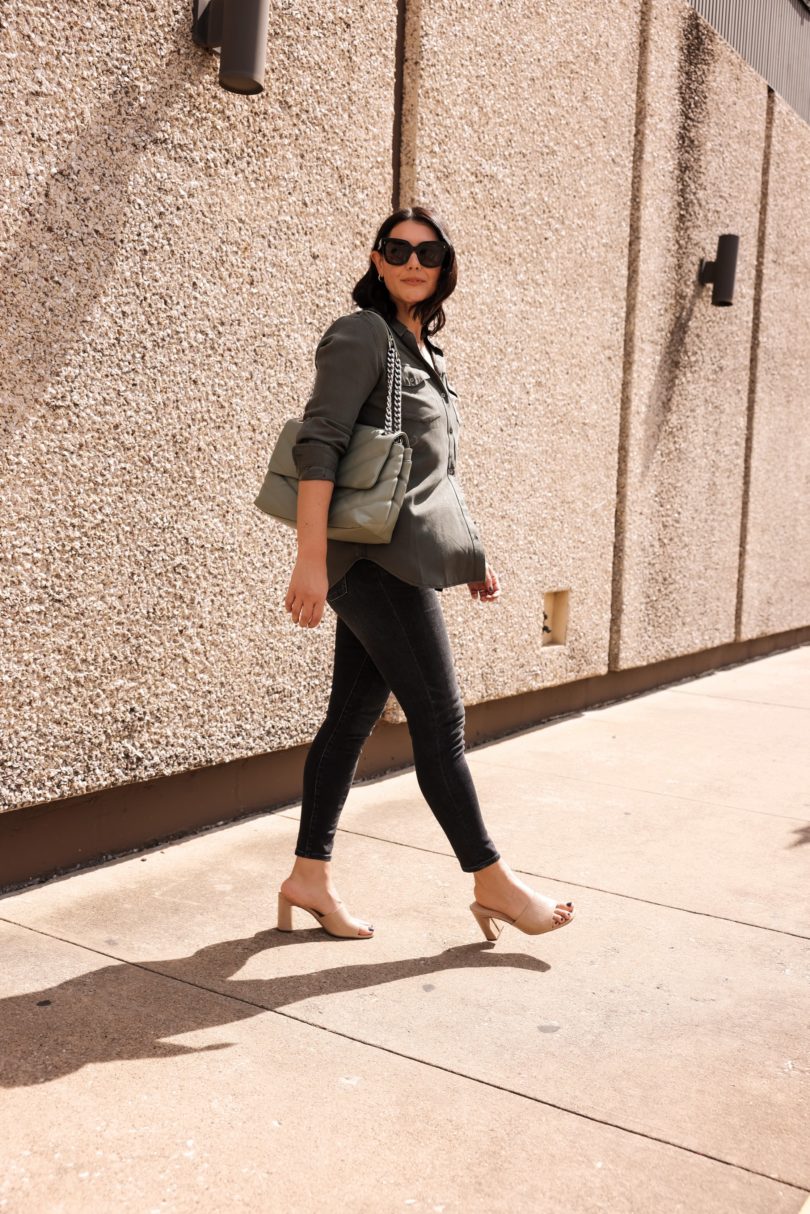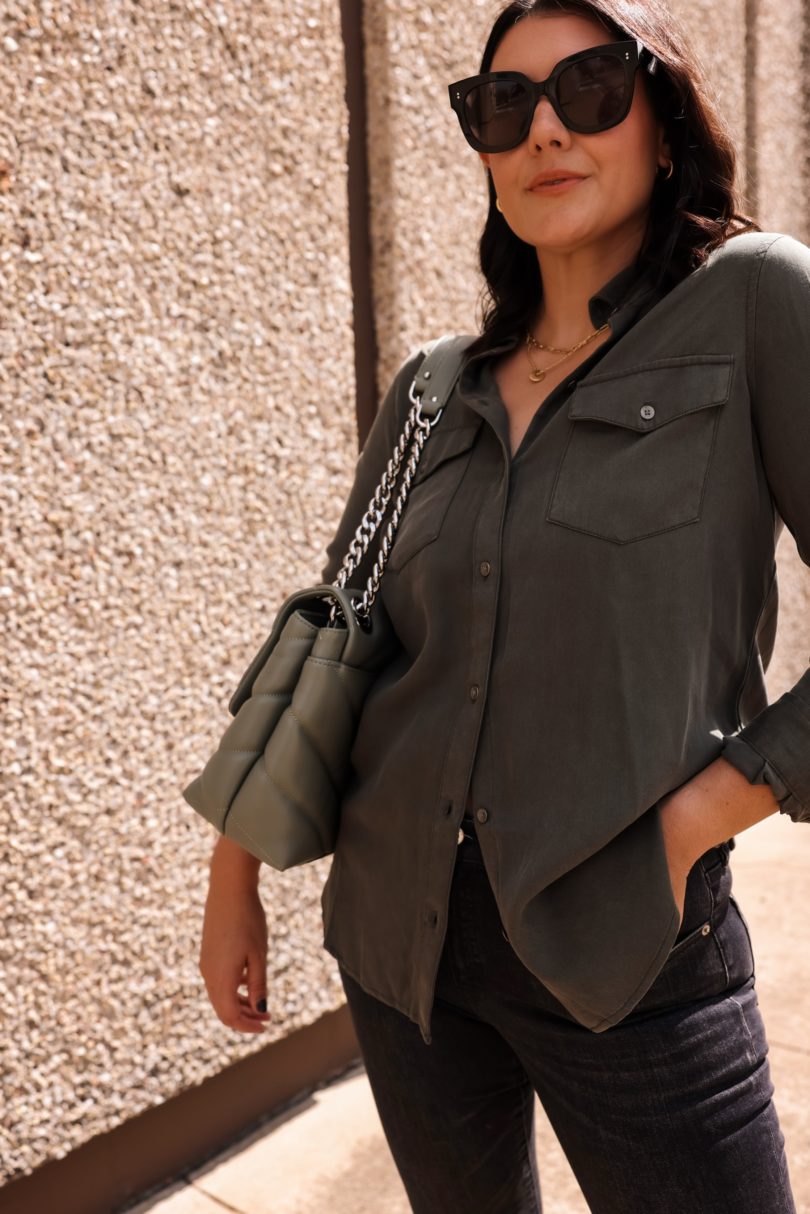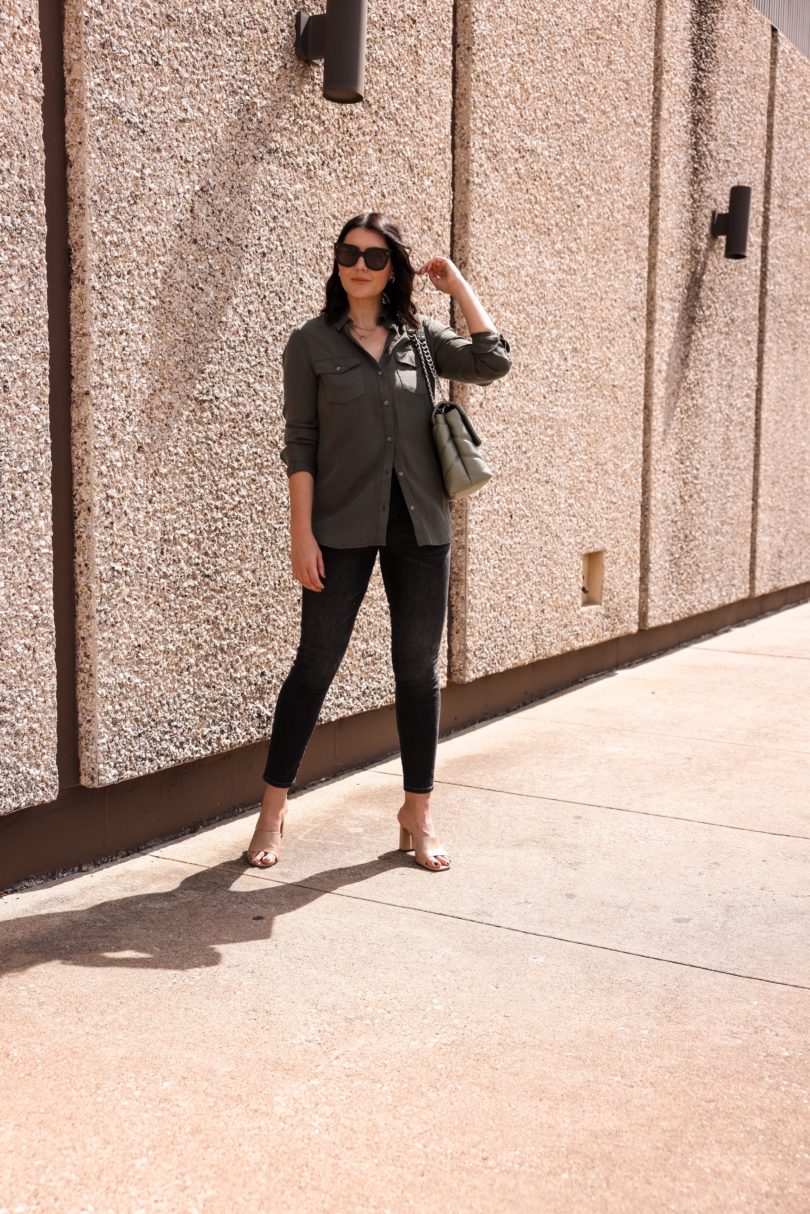 It's been a while since I've worn a shirt untucked and by 'it's been a while' I mean never. I typically find an untucked shirt a bit messy or unflattering with a front tuck being a decade-long favorite trick to finish my outfit. But there is just something about this shirt that felt perfect to leave untucked, with a few bottom buttons open for an intentionally casual look. I'll explain the difference between 'intentionally casual' vs. 'accidentally casual' one day soon. Once I figure it out. 
I love these button downs from Amazon. I have one in a short sleeve black and this one now in olive. Both are made from that soft tencel fabric that we know and love, with a hint of stretch and a matte finish to it. I am in the medium and it's more fitted than I was expecting at the chest / shoulders. I definitely think it's true to size but it's a more tailored fit if you have a chest. Size up if you need extra button room for boobs. Find this top under $40 here!
Oh and speaking of Amazon — these heels are from Amazon! Faux leather and such a nice dupe for my Vince heels from seasons past I wear all the time! I wear the 10 and they're pretty comfortable. The top is a little stiff and I'm hoping it loosens with wear! Find them under $50 here.