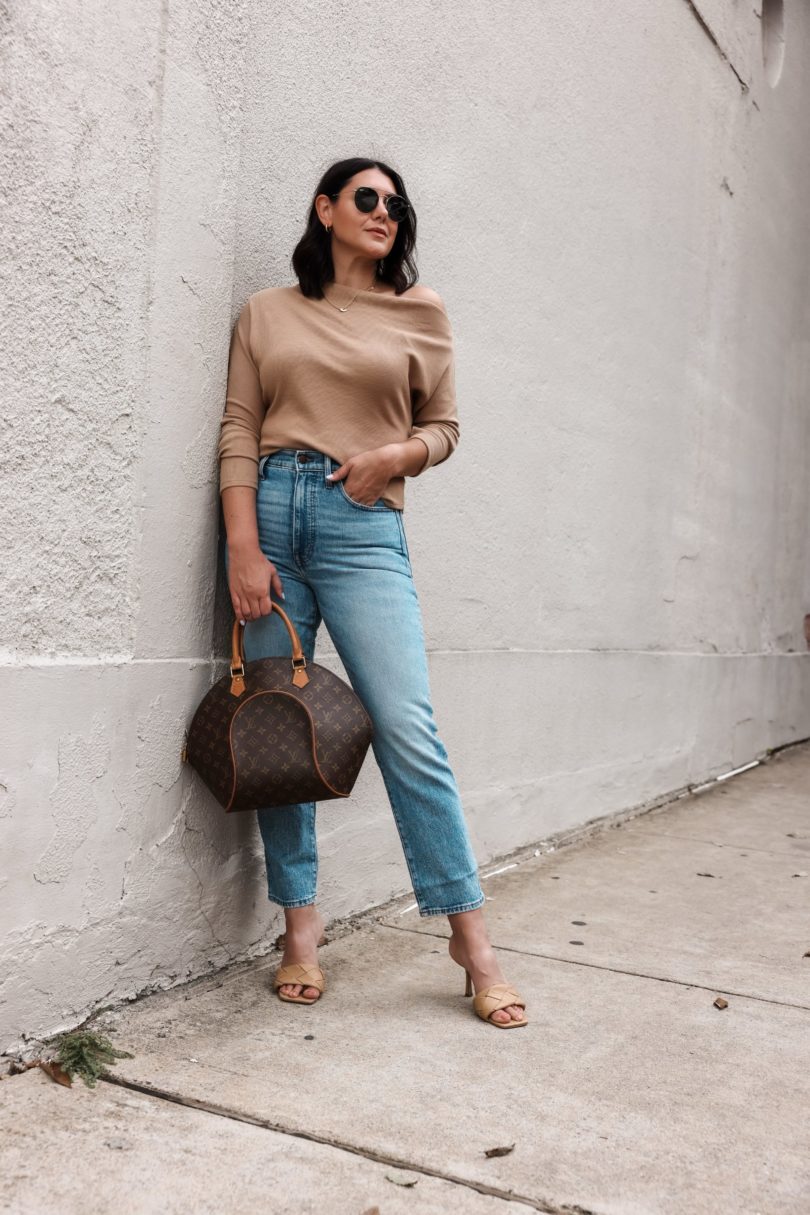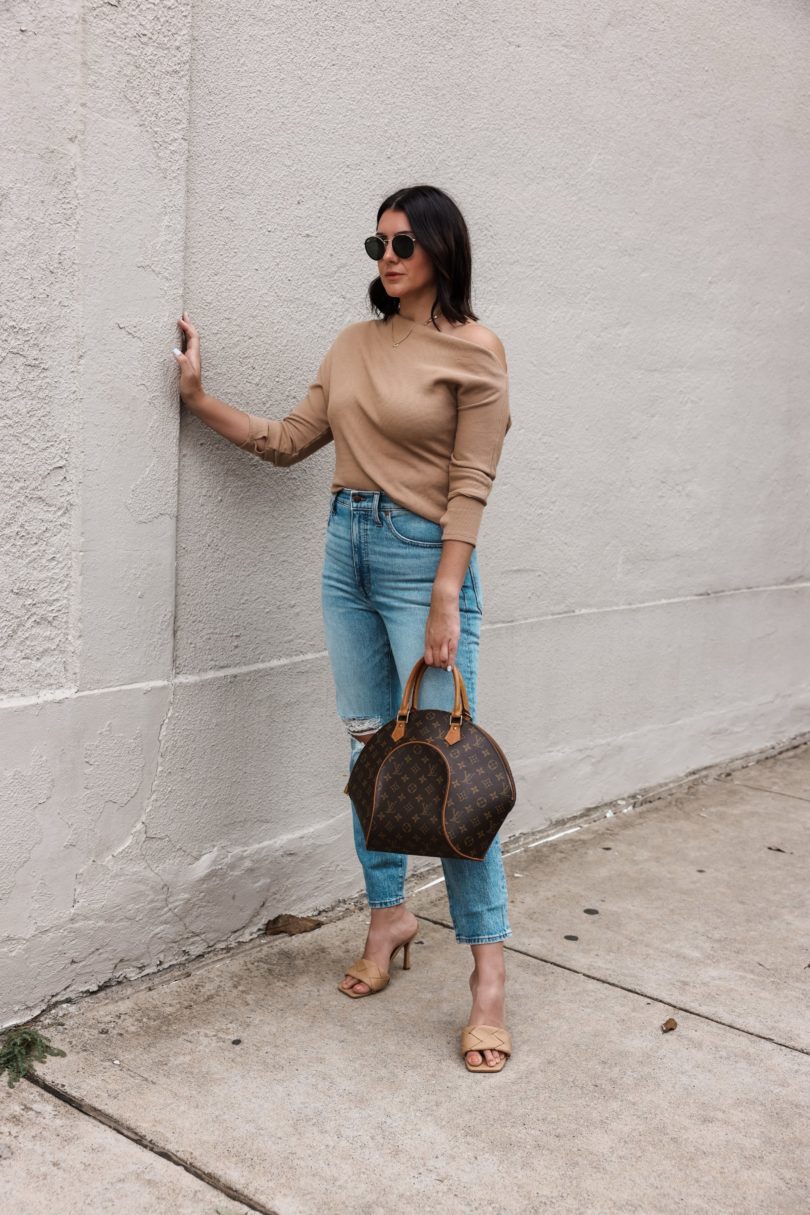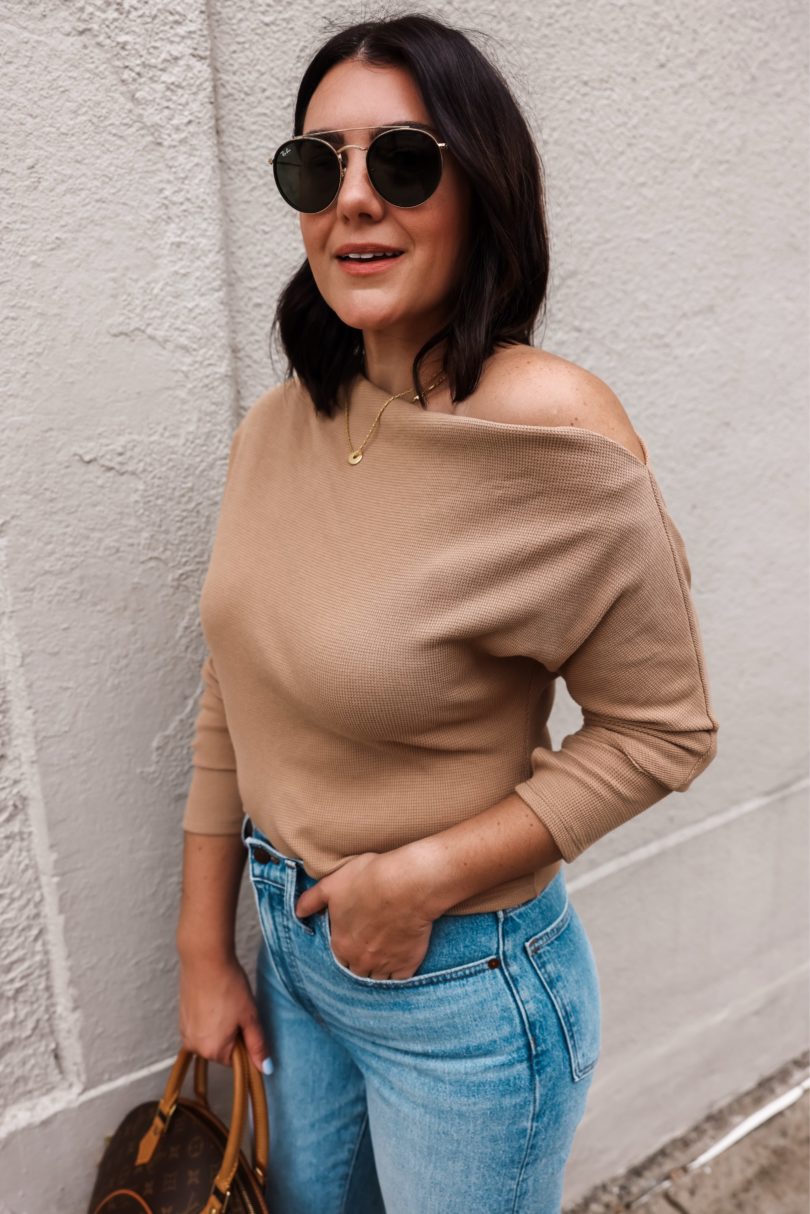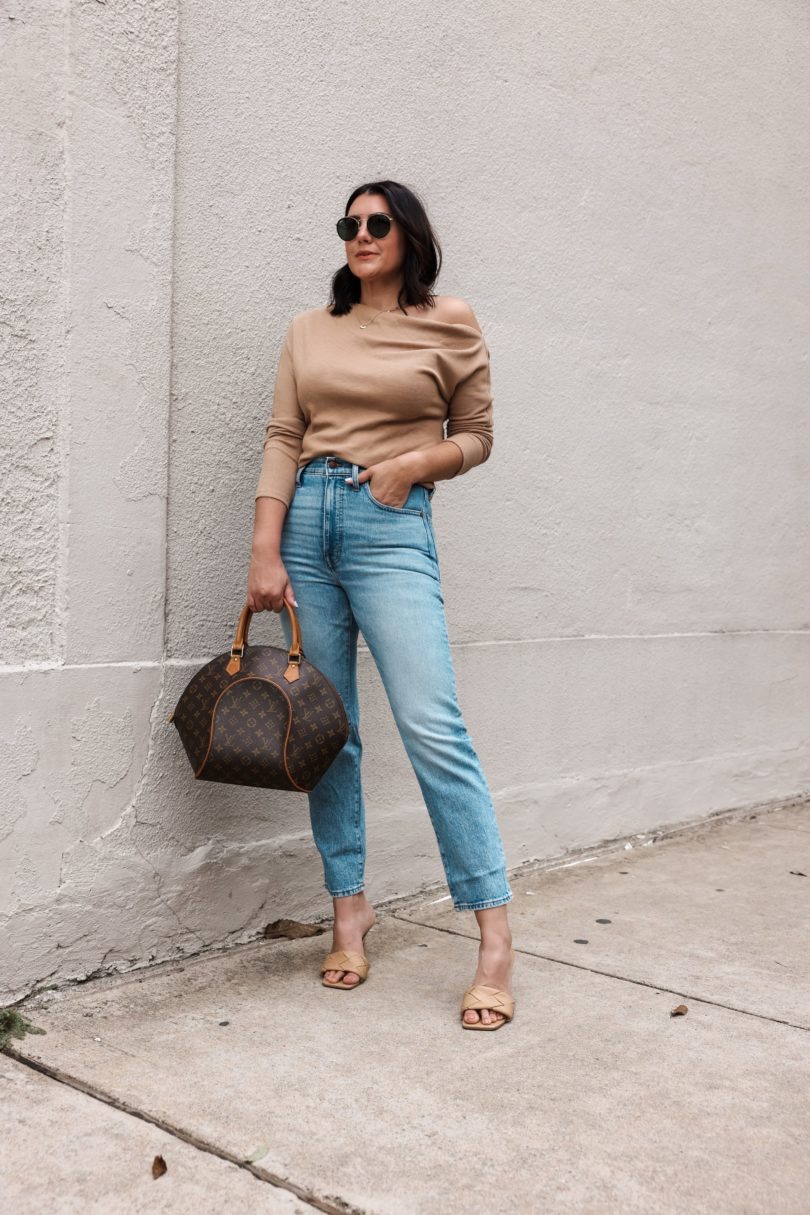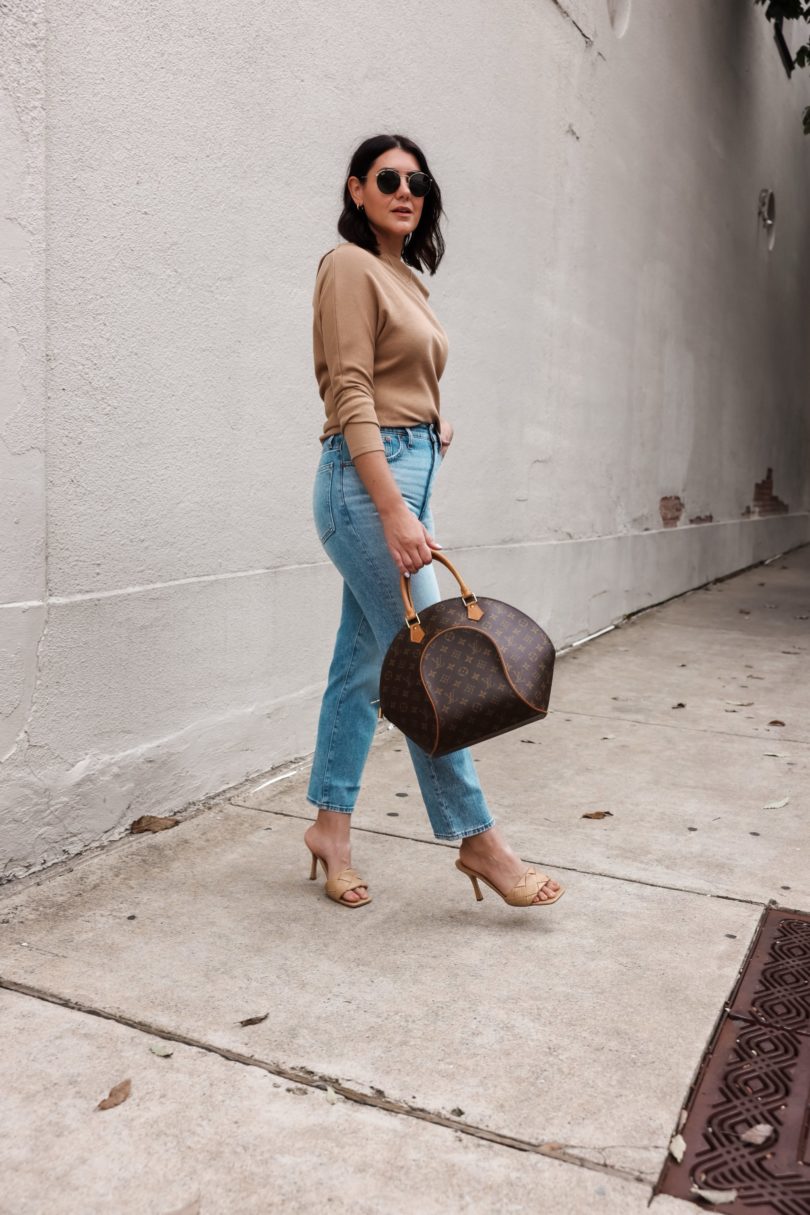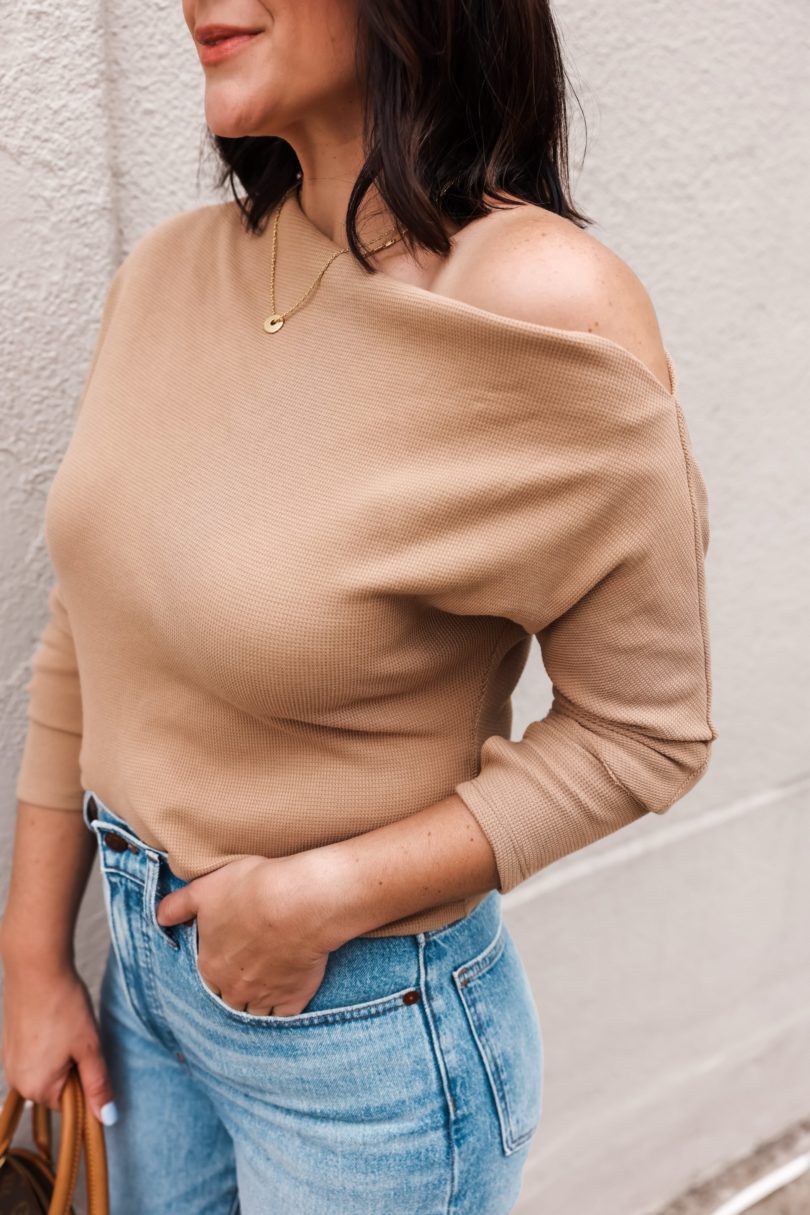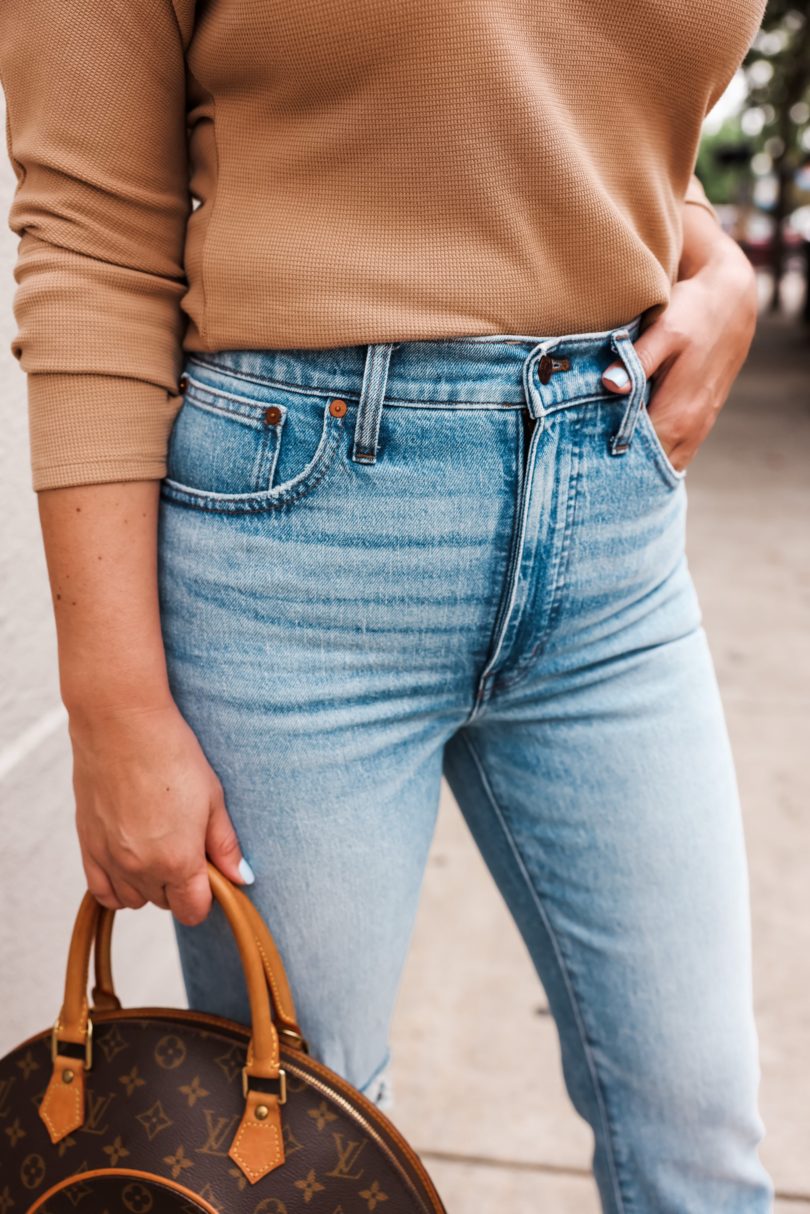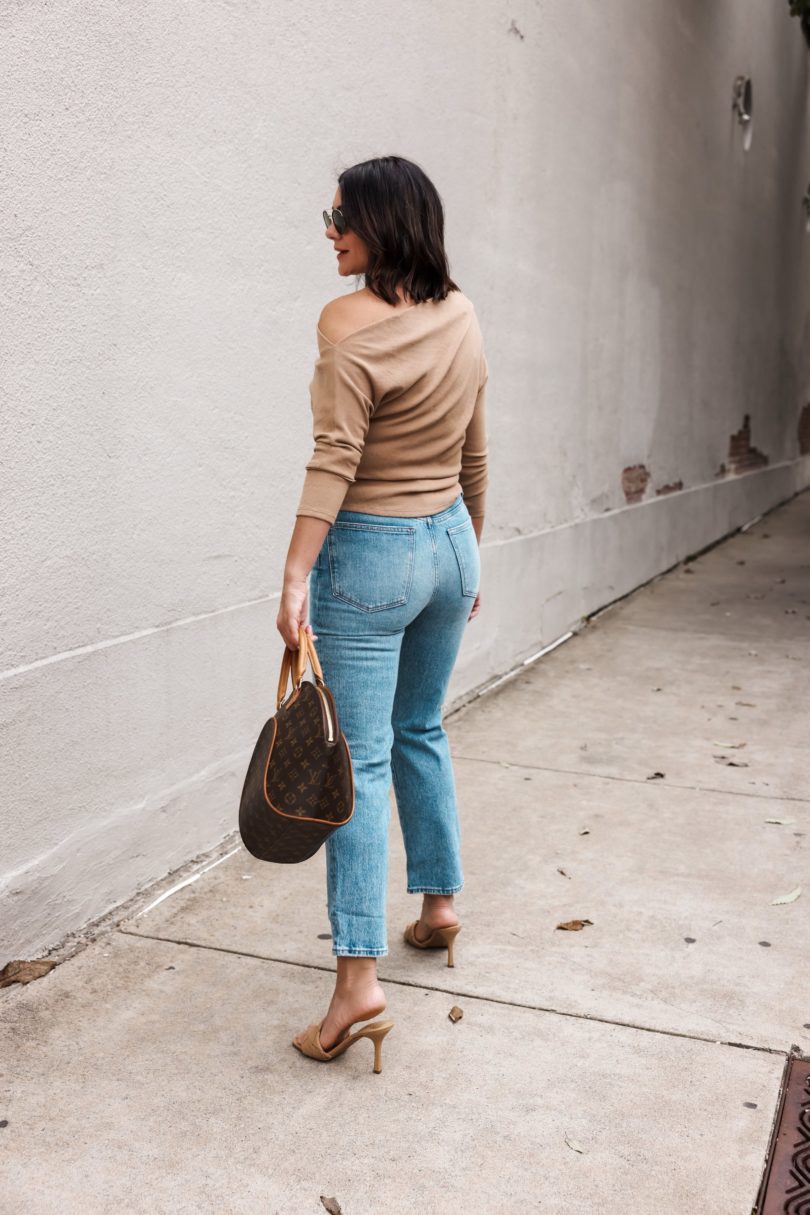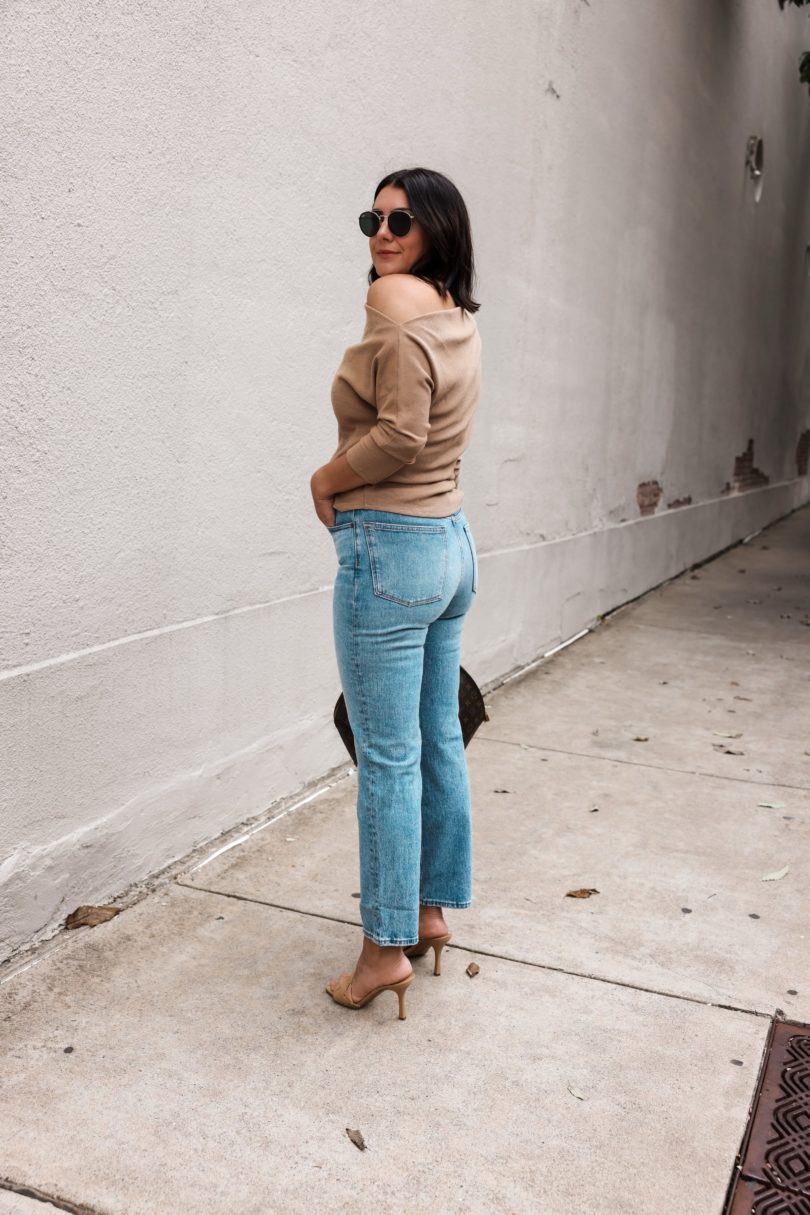 Like a true frenemy, the off-shoulder trend is here again and wants you back. But this time, it's just one shoulder. Confused? Good — You're right where she wants you. The good news is that it's a really cute look for fall! It feels new and daring. The bad news is the bra situation. Your choice is this: wear a strapless bra or a regular bra and let one strap hang down on your arm all day causing more anxiety than you'd think it would. Those are the two choices, ya'll. I don't make the rules; I just follow them blindly.
(You didn't ask but I chose the latter on the bra choice.) 
I'm talking a lot of sh*t for a sh*rt I actually really like. It's a lightweight, very small waffle texture which thank God because that thick waffle knit of the past two seasons almost killed me twice. They don't make deodorant that strong. It fits true to size, so don't size down for this Free People top. (I'm in the medium.) You can find this top in a few colors here!
Find this free people top here.
I've got a whole post coming your way about new Madewell denim next week but I couldn't wait to show you these. I am more than happy to be your Denim Guinea Pig because lately everyone's denim game has been very strong. Madewell never disappoints and these are *chefs kiss*.  Absolute perfection. Now I will say they have finally stopped making their denim too big so these are true to size. I am in the 28, they are fitted and true to size for Madewell. There is just the slightest bit of stretch, so don't mess around with these thinking they're gonna stretch like Madewell's of the past. These are a fitted jean, think Levi's almost. And I love them. They are getting kind risqué with that straight leg, like is that an almost flare?? After 15 years of skinny jeans I won't lie — my ankles feel abandoned.
You can find this pair of jeans here!