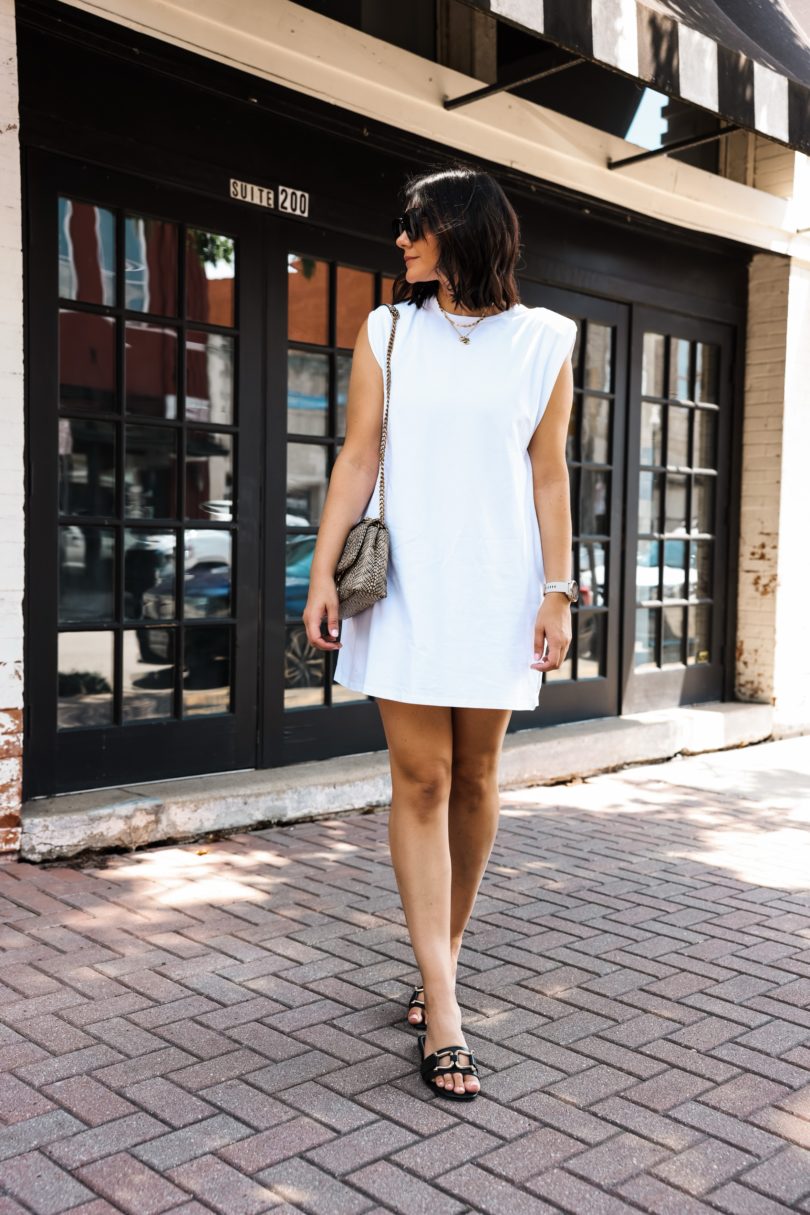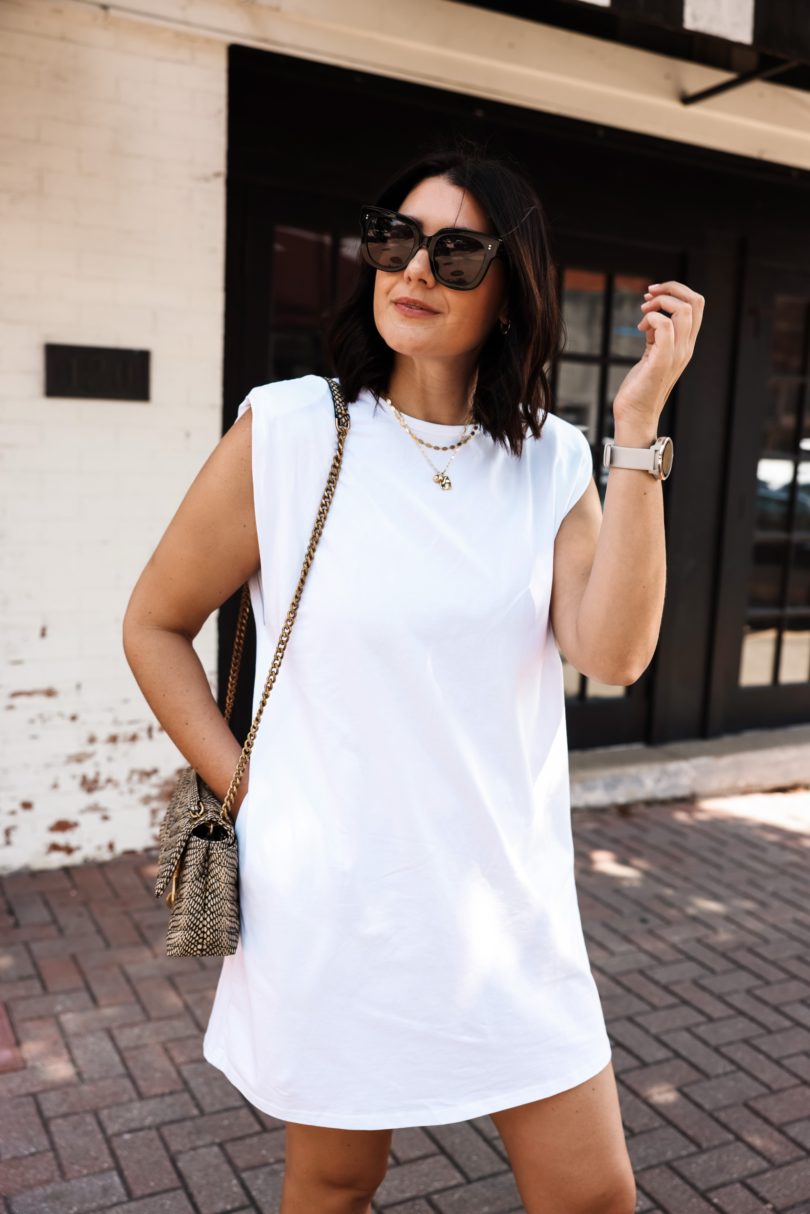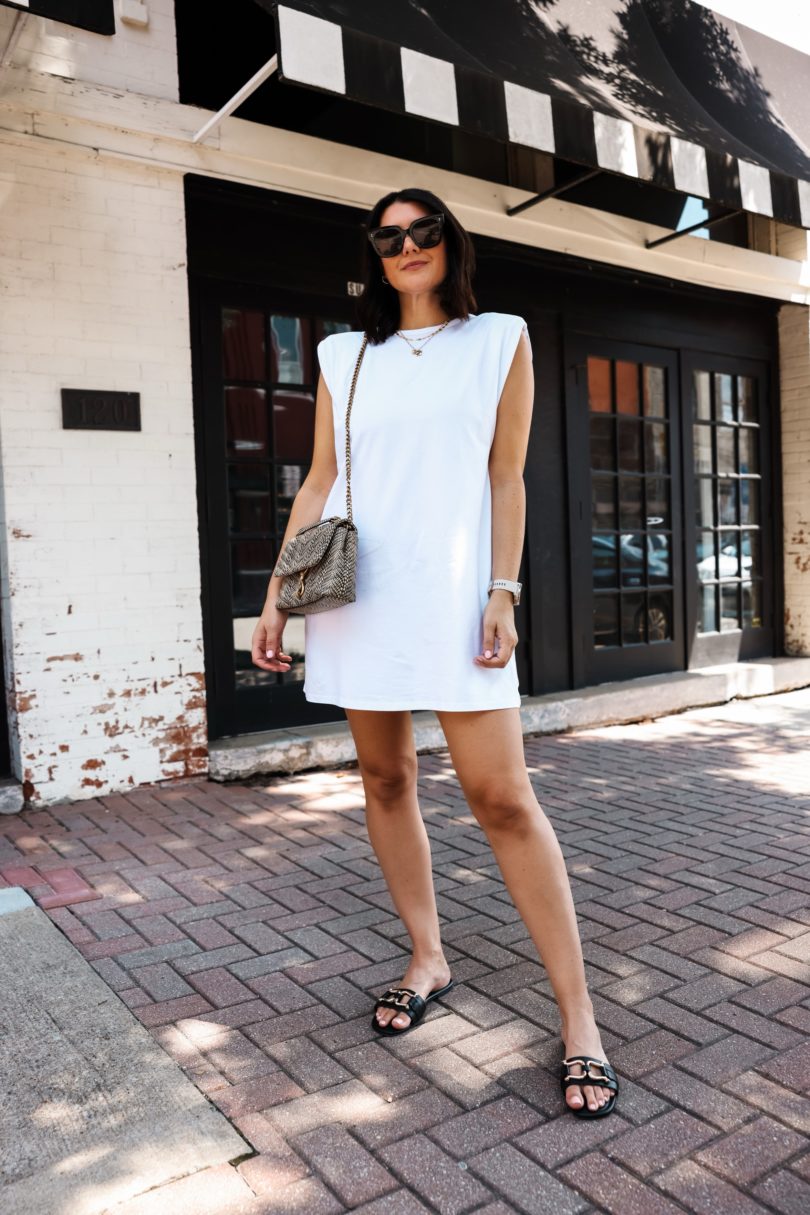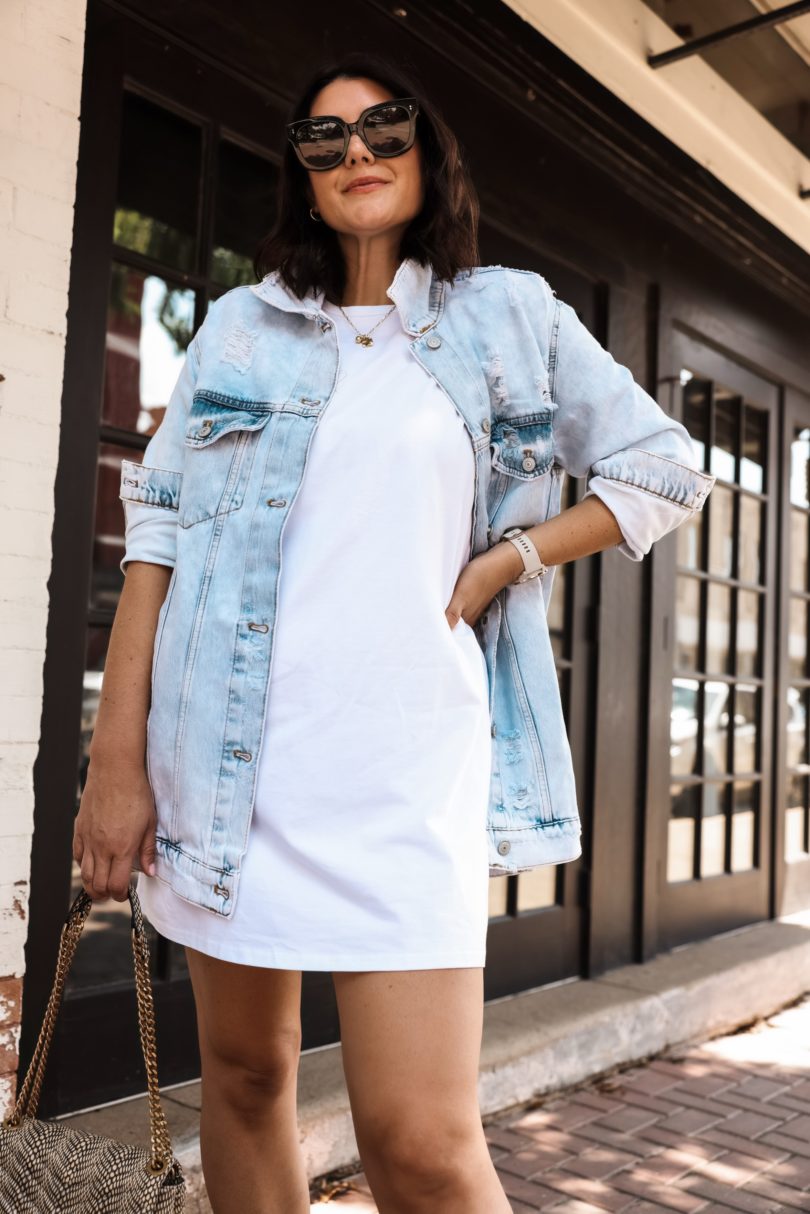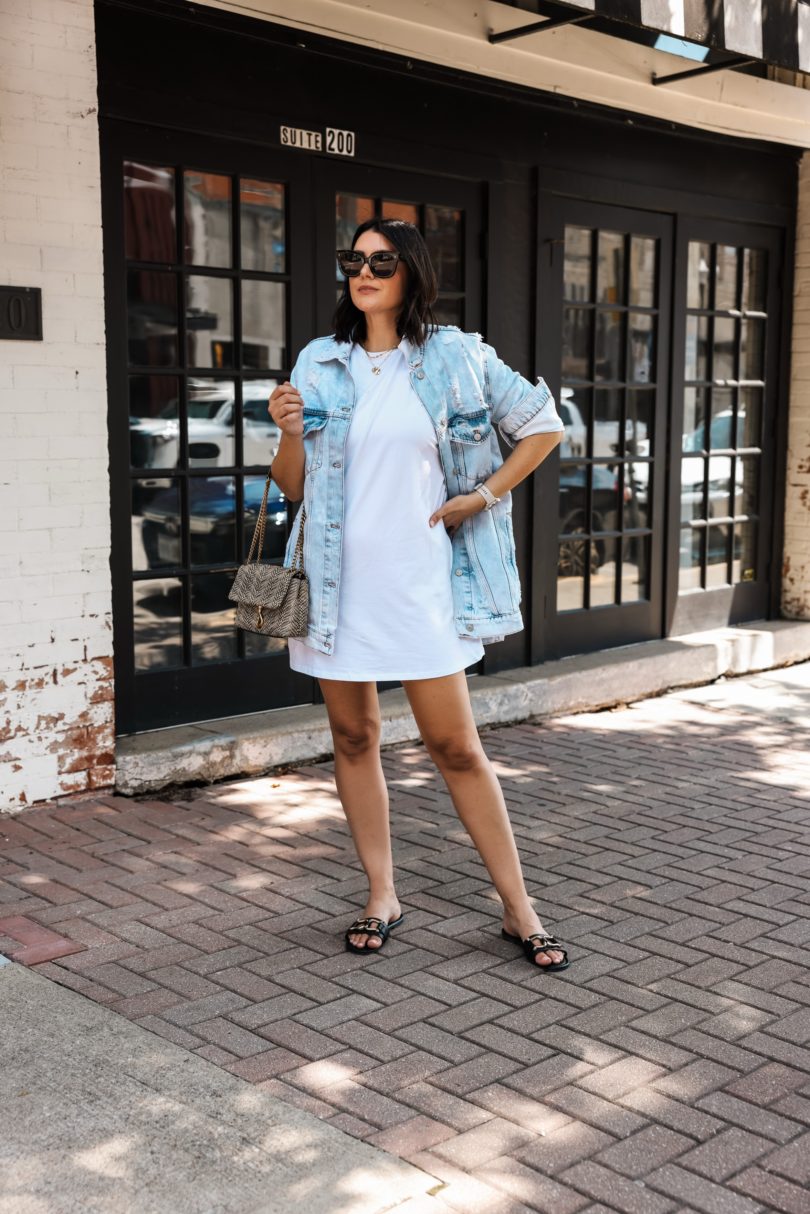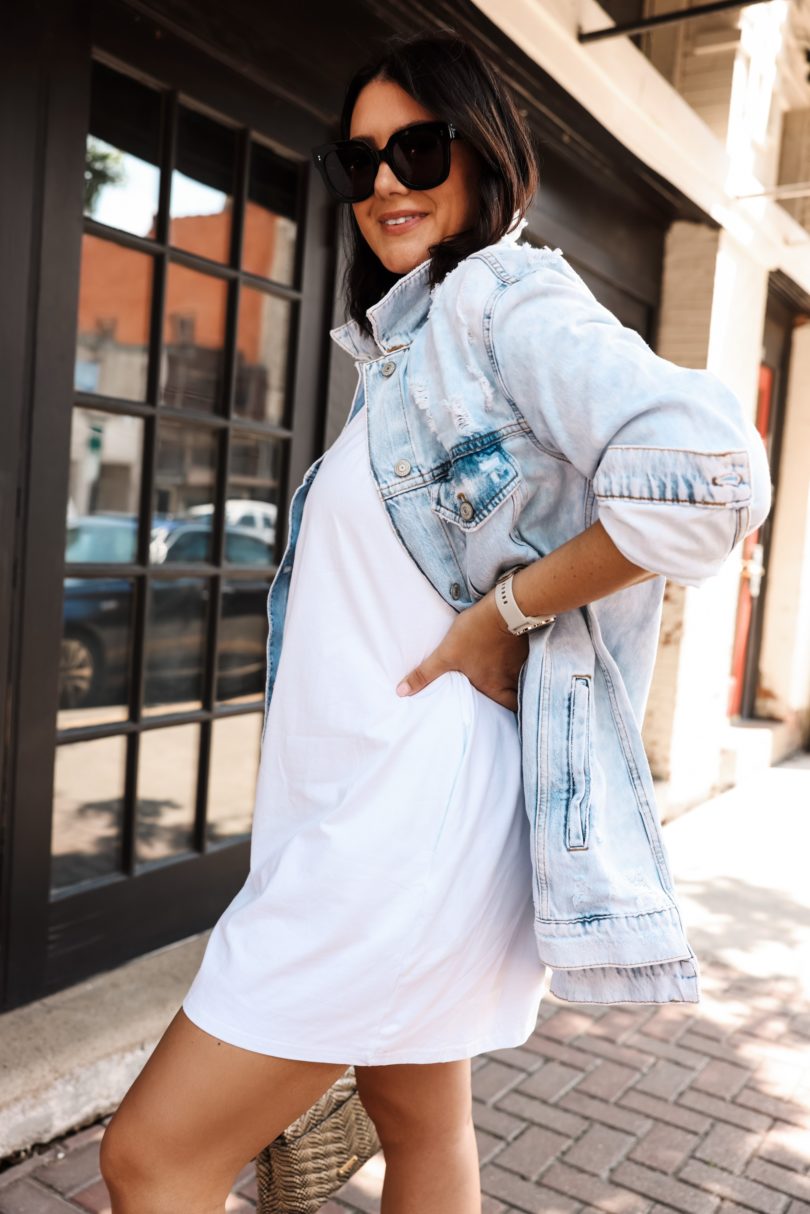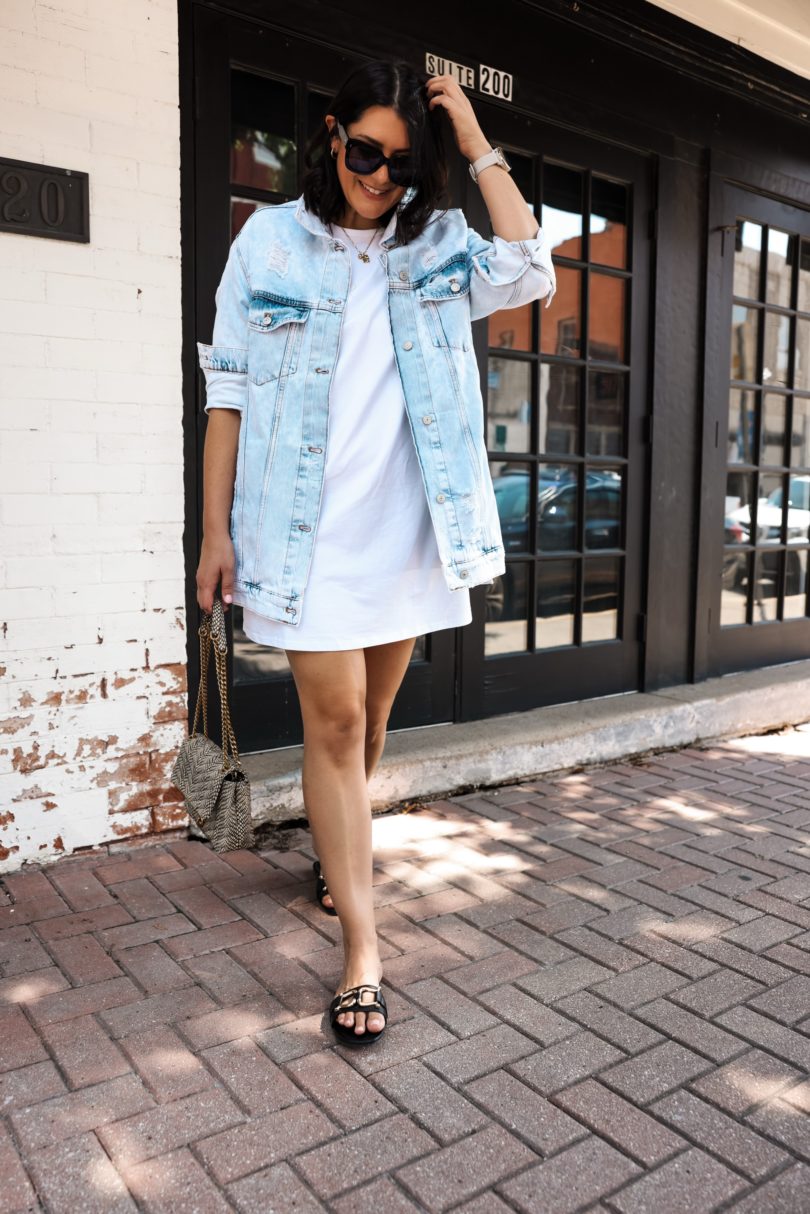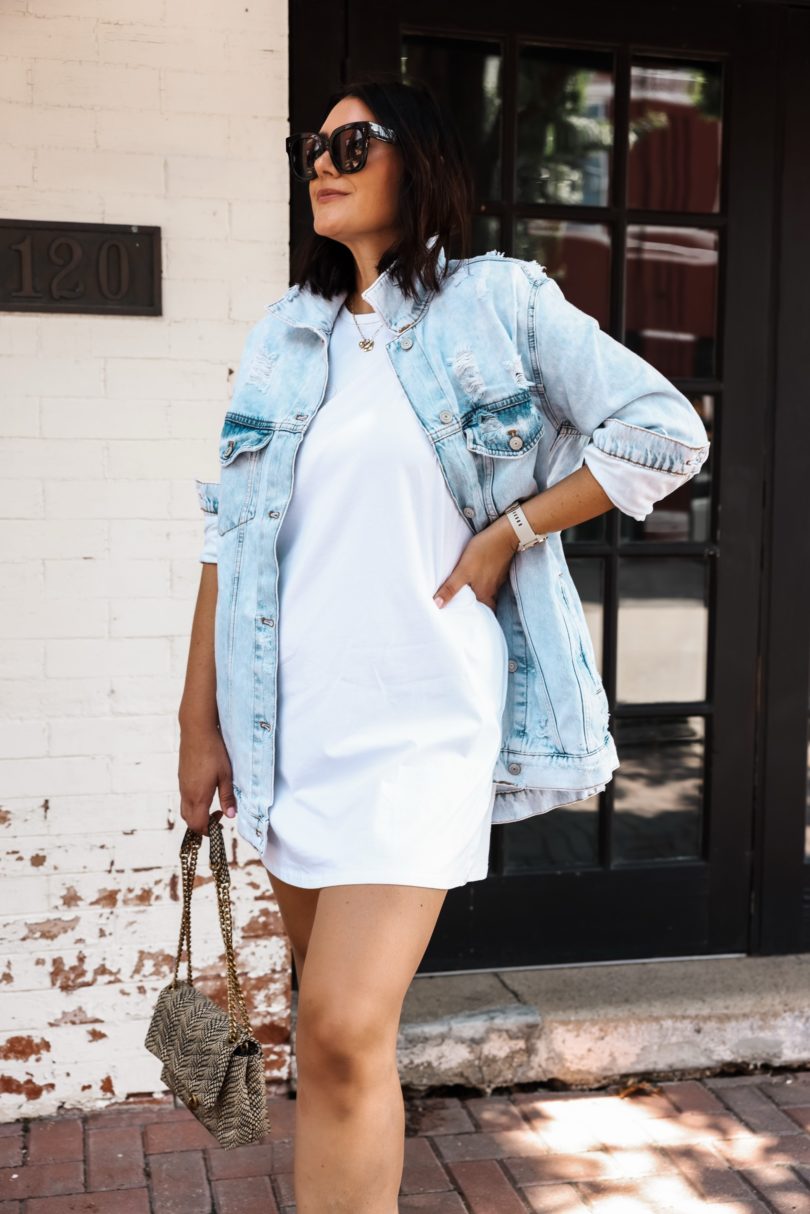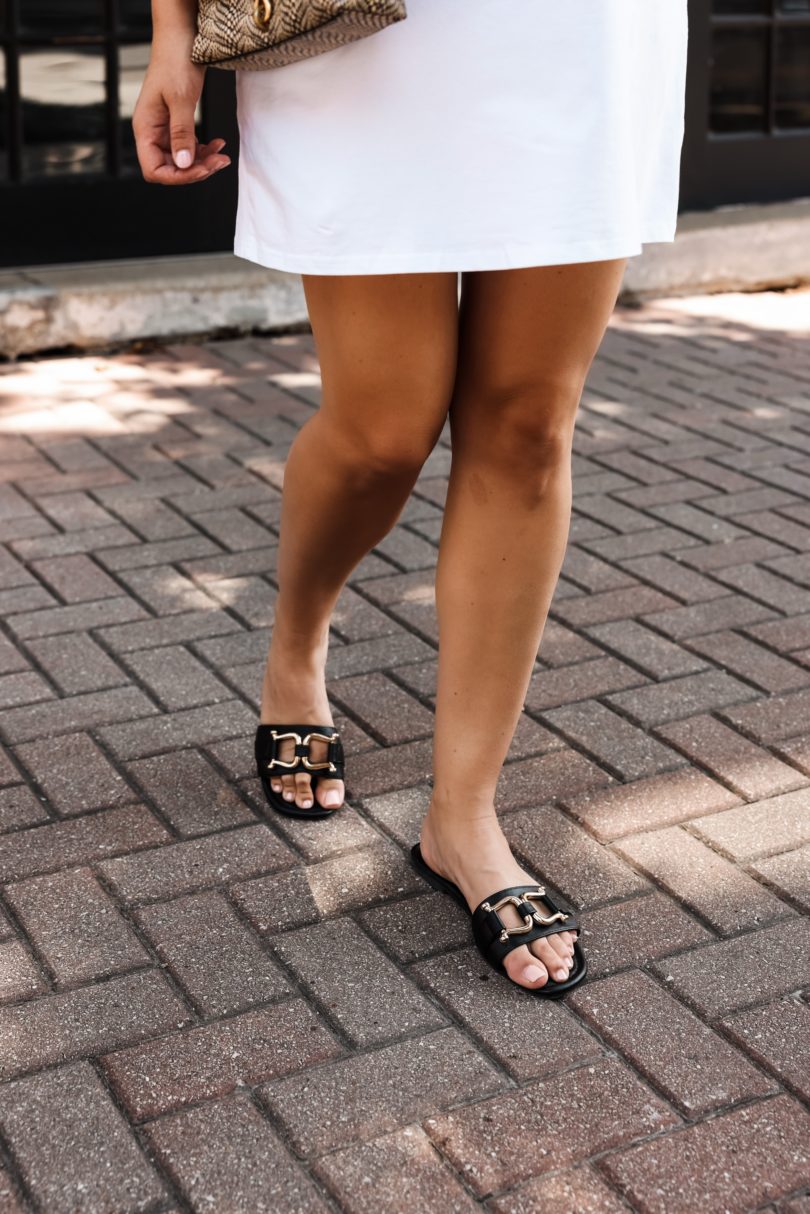 Fun fact — I thought this post went yesterday. Turns out I didn't even write it or schedule it. My best intentions got me again, you guys. So I'm going to make this one a quickie! Let's get to the details. Also do you love or hate my jacket? Be honest. I'm a scorpio / enneagram 4 — honesty is my drug.
Yeah I'm back and I'm in another variation of a muscle tee. This time it's a dress. What will they think of next you guys? (No for real, if you find out let me know because I'll buy it in every shape, size and color.) Also, this dress is so white it's almost blue. Like it's blindly white with a touch of blue. So that's weird. But overall it's true to size and it's a looser fit but the medium is perfect for me. You can find it from Amazon in other colors as well here!
My jacket is way longer than I expected, I'll be honest. I kept putting it on and taking it off and putting it on, taking it off. I can't decide if it's edgy or just off looking. Your thoughts are welcome here. It's Free People so of course it's going to be a little bit weird / free, but I can't decide if it's just too long. I am in the medium and it's…well long and loose. So do with that what you will. Find it here!