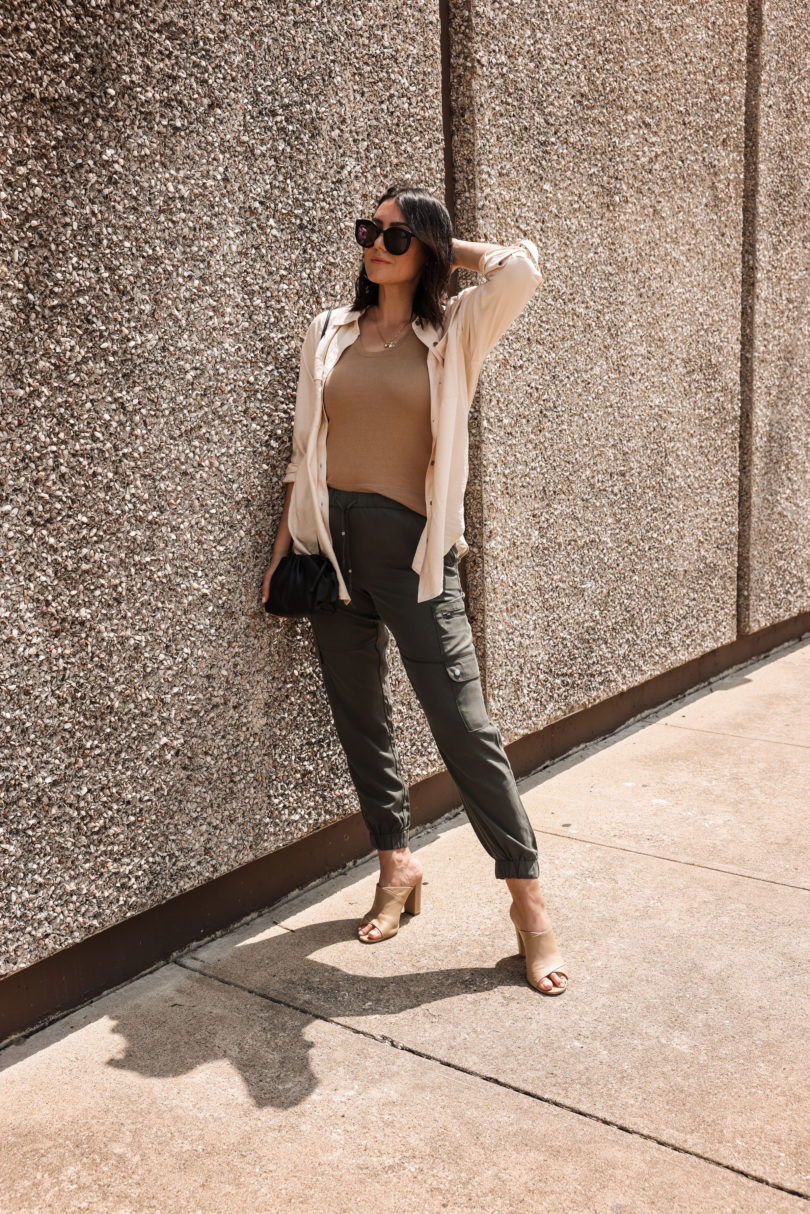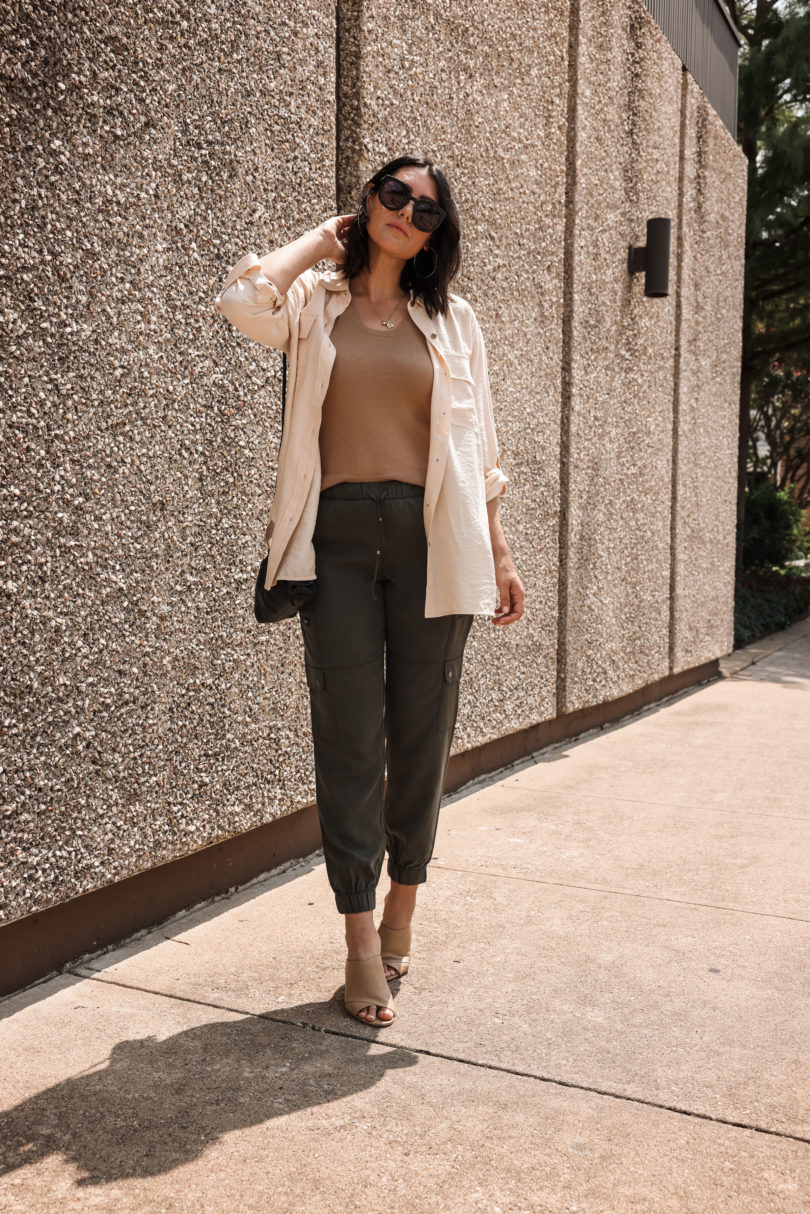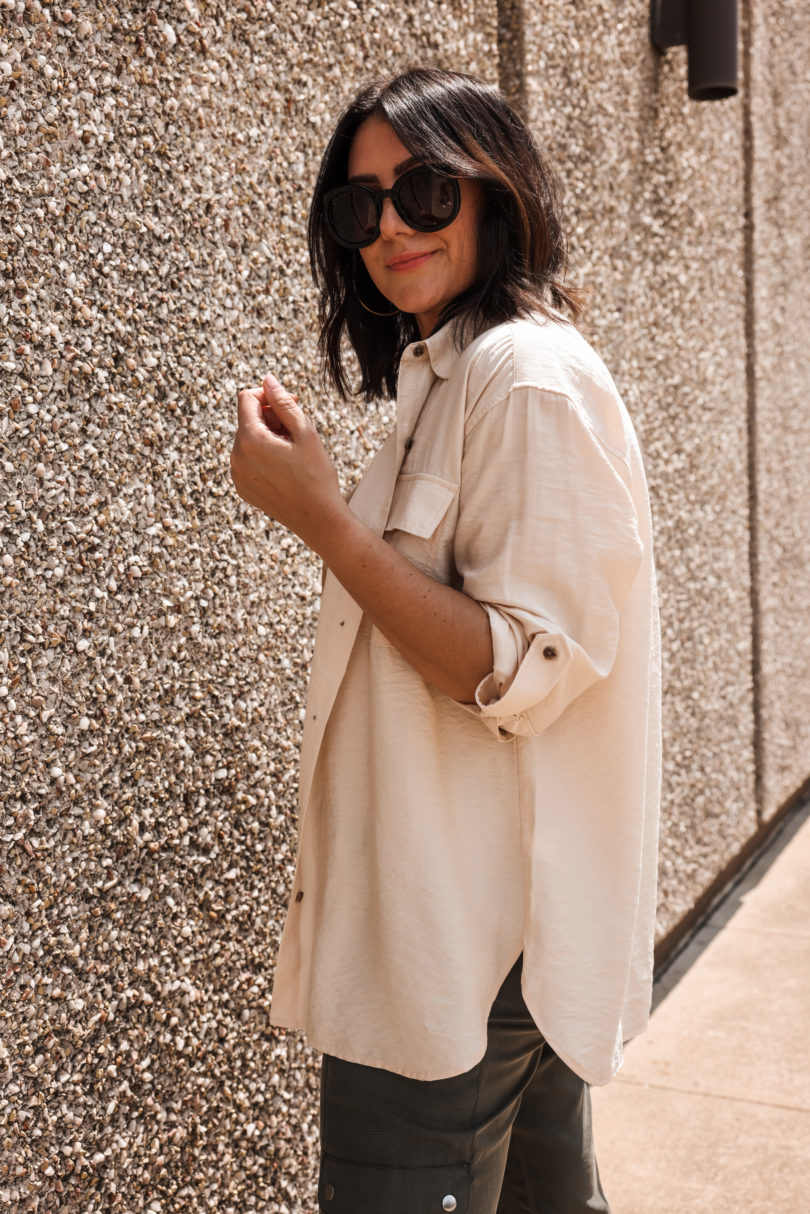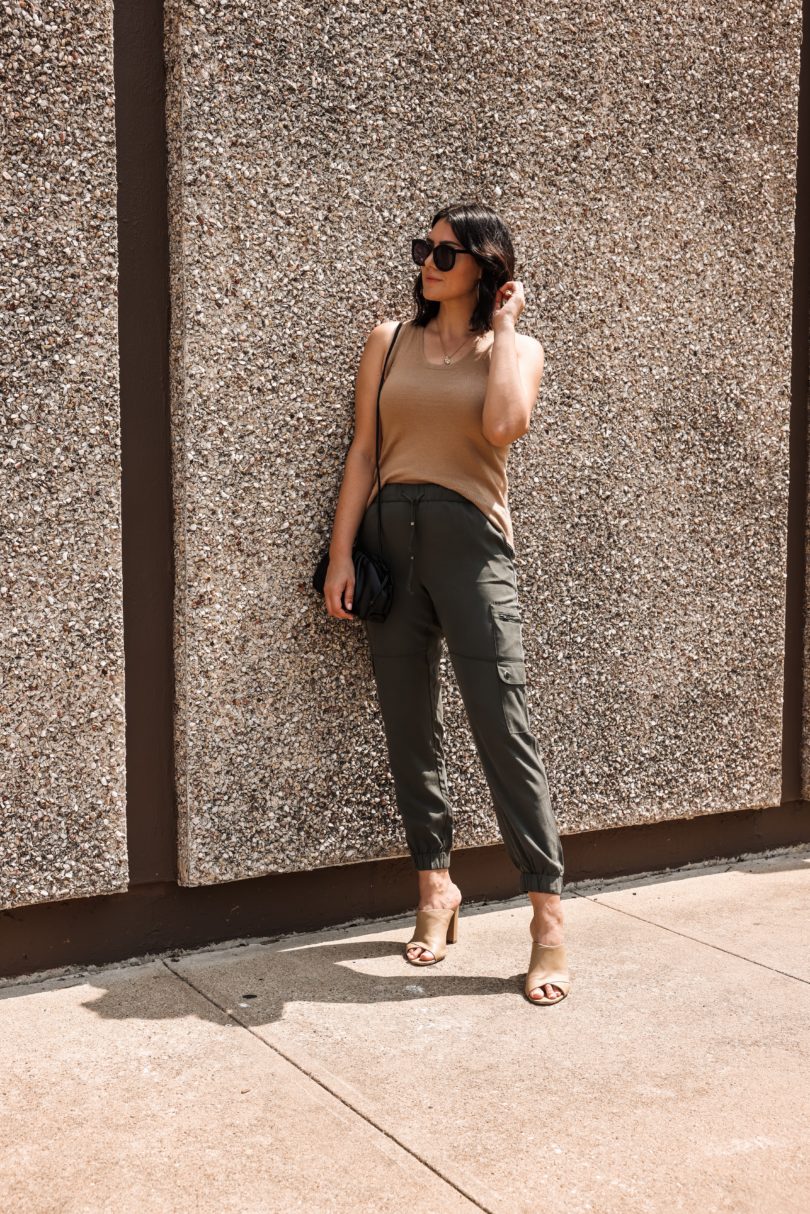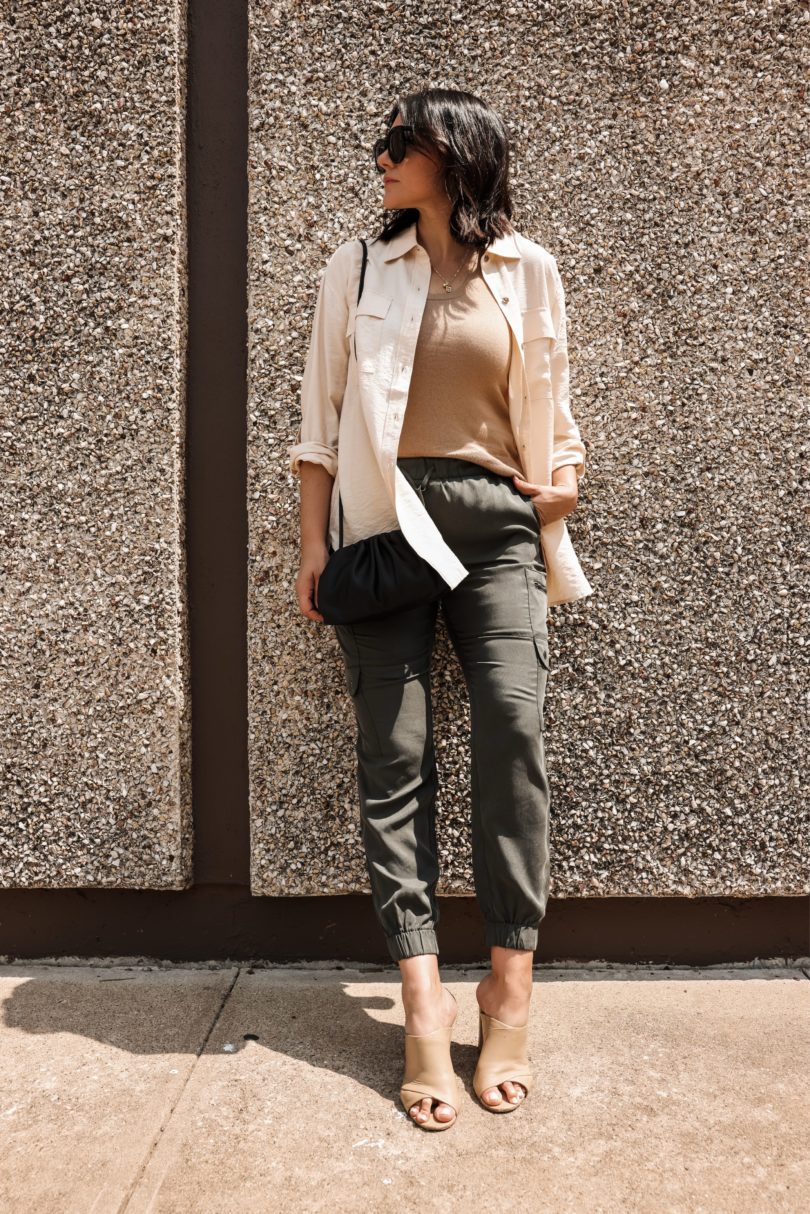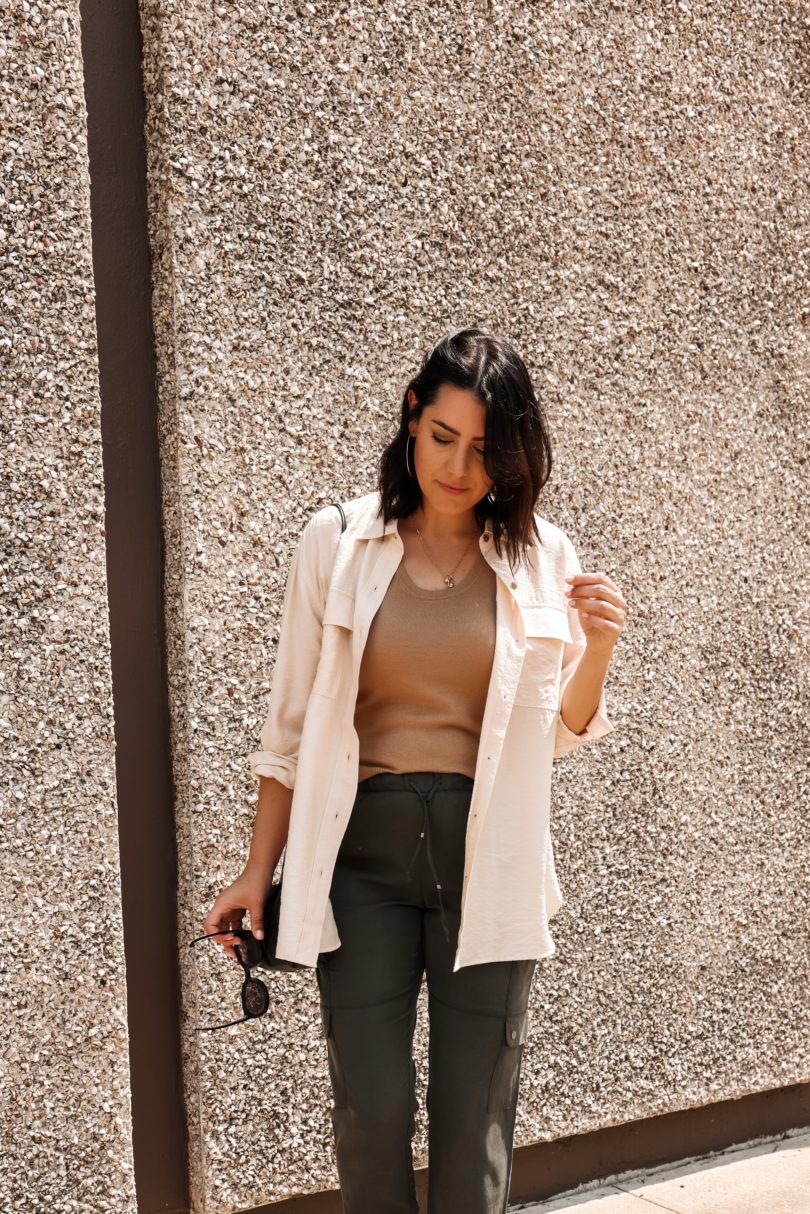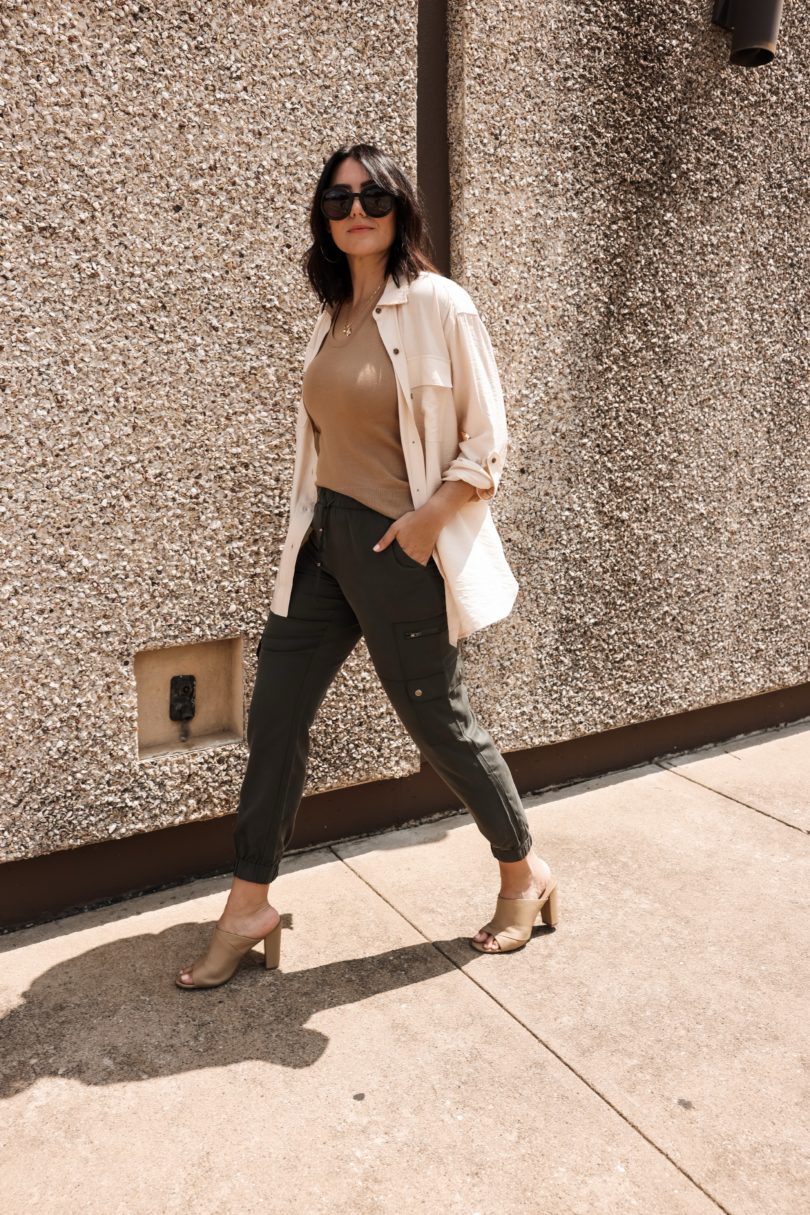 There will be fall vibes only around here from now on. I'm over summer. I'm calling it. It's fall now and I won't take any questions. I'm layering like tomorrow's not going to be 90º. Double up on the deodorant, my friends — it's layering season.
(I will draw the line at boots. It's too early for boots. I have some standards.) 
Let's start with light layers though shall we? How about a nice, light shirt jacket? It's taken me a full year to understand how the shirt jacket works for me. I've finally figured it out — it's all in the fabric. For me, a silky, drapey fabric is best instead of a thicker plaid or stiff fabric. I need a bit of movement and this one gives the exact right vibe. (You can find it in more sizes in black too!)
I'm in the medium. It runs oversized but I like the medium for me. Find this top here.
I would say BR Factory all runs pretty true to size, similar to J.Crew sizing for reference. We actually need to talk about Banana Republic Factory. I literally just rediscovered it and it's kind of a hidden gem. People are sleeping on them, TBH. Seriously like go look and tell me you don't have at least 3 things in your cart within 8 minutes. It's a vibe. 
How do we feel about shirt jackets / shackets? I personally love them but it takes a minute to find the right one in my experience. What are your thoughts?