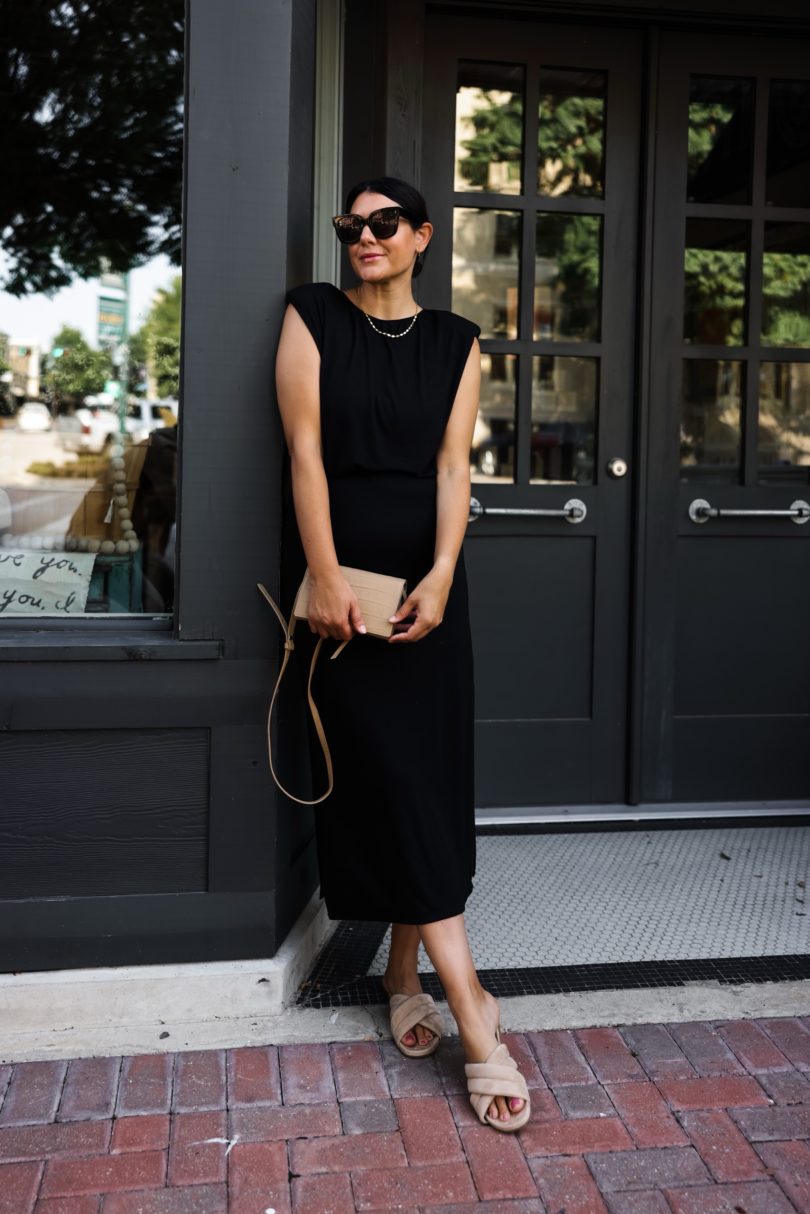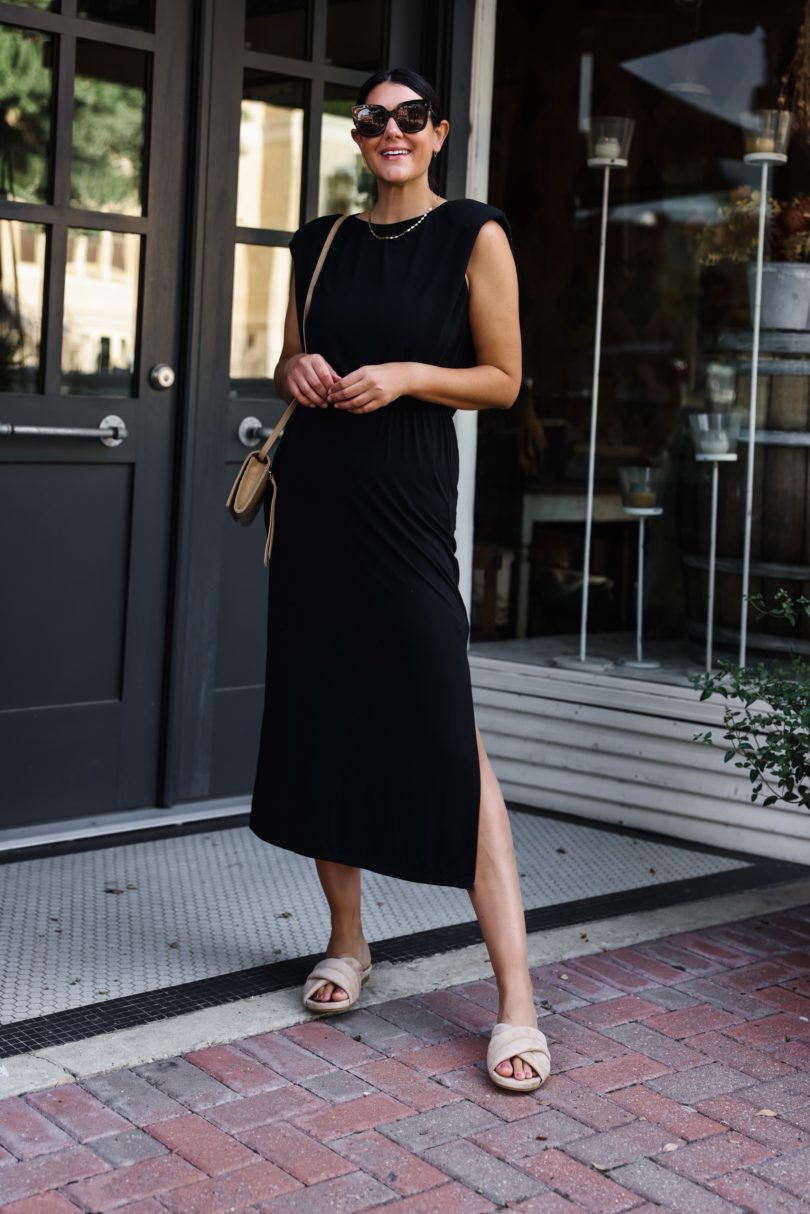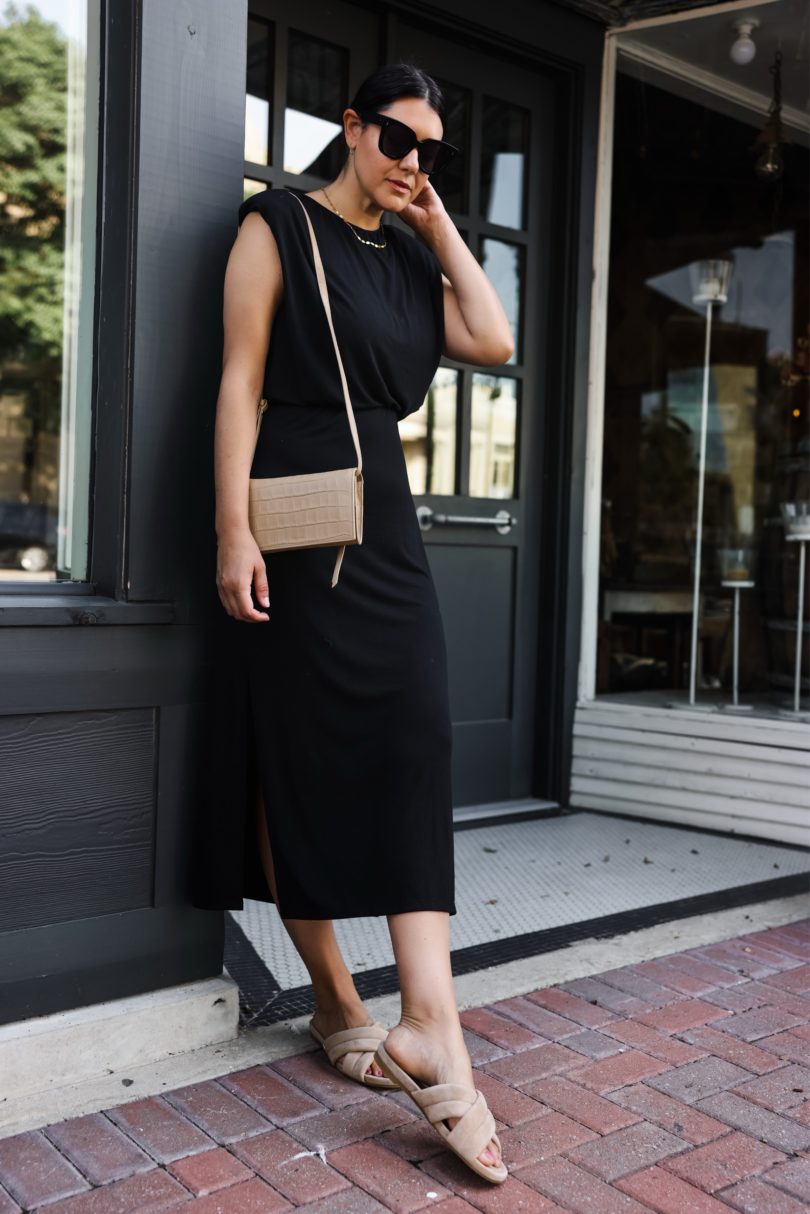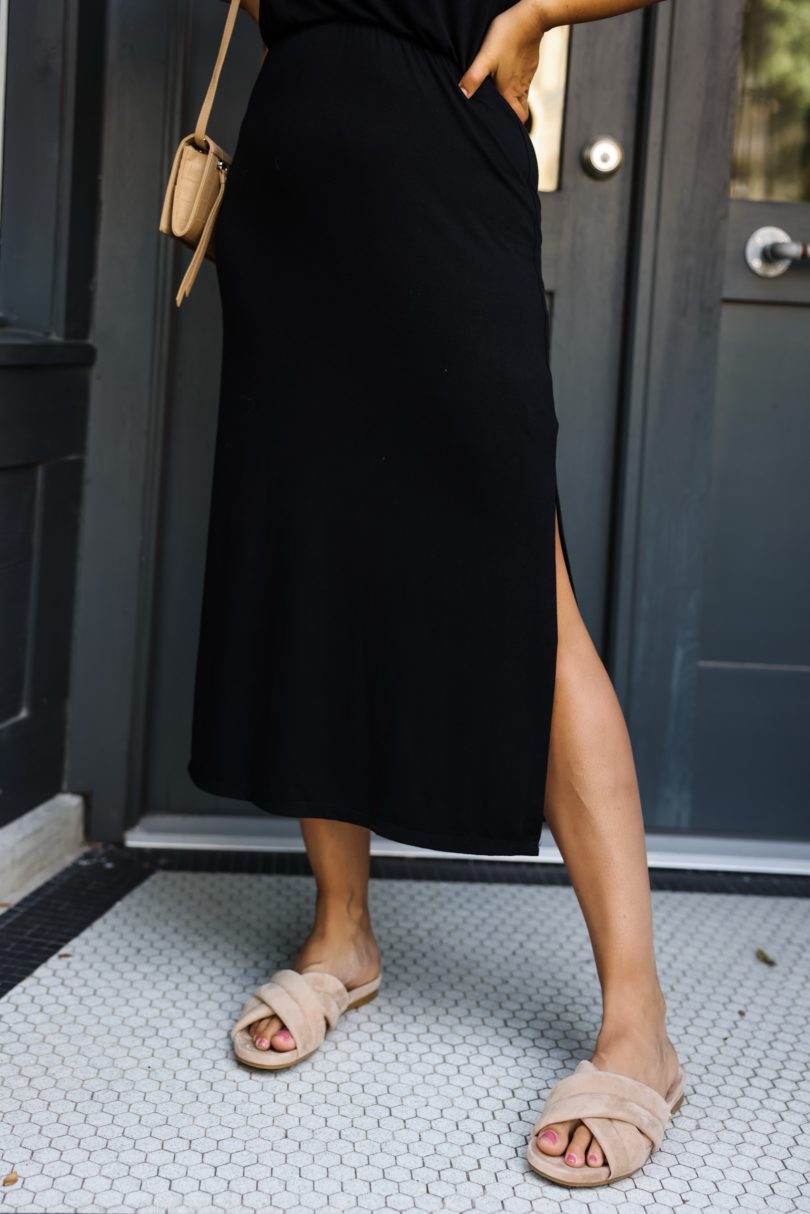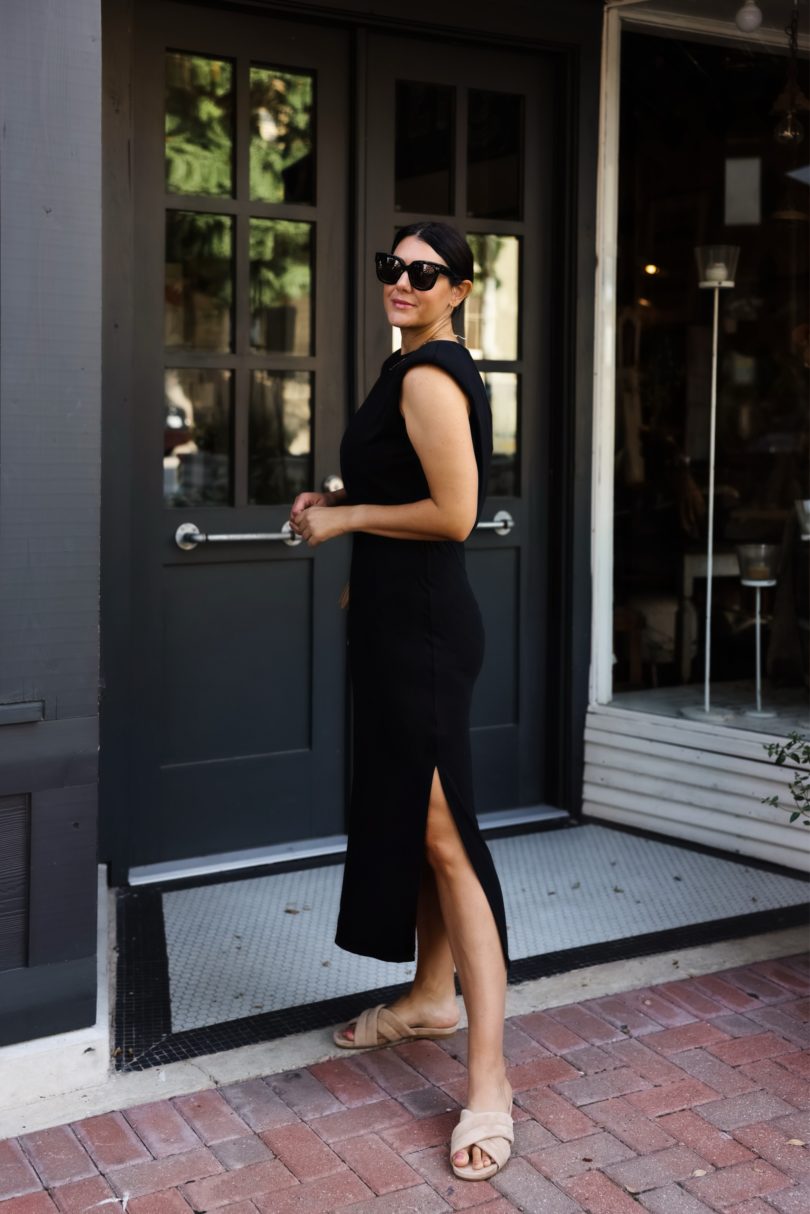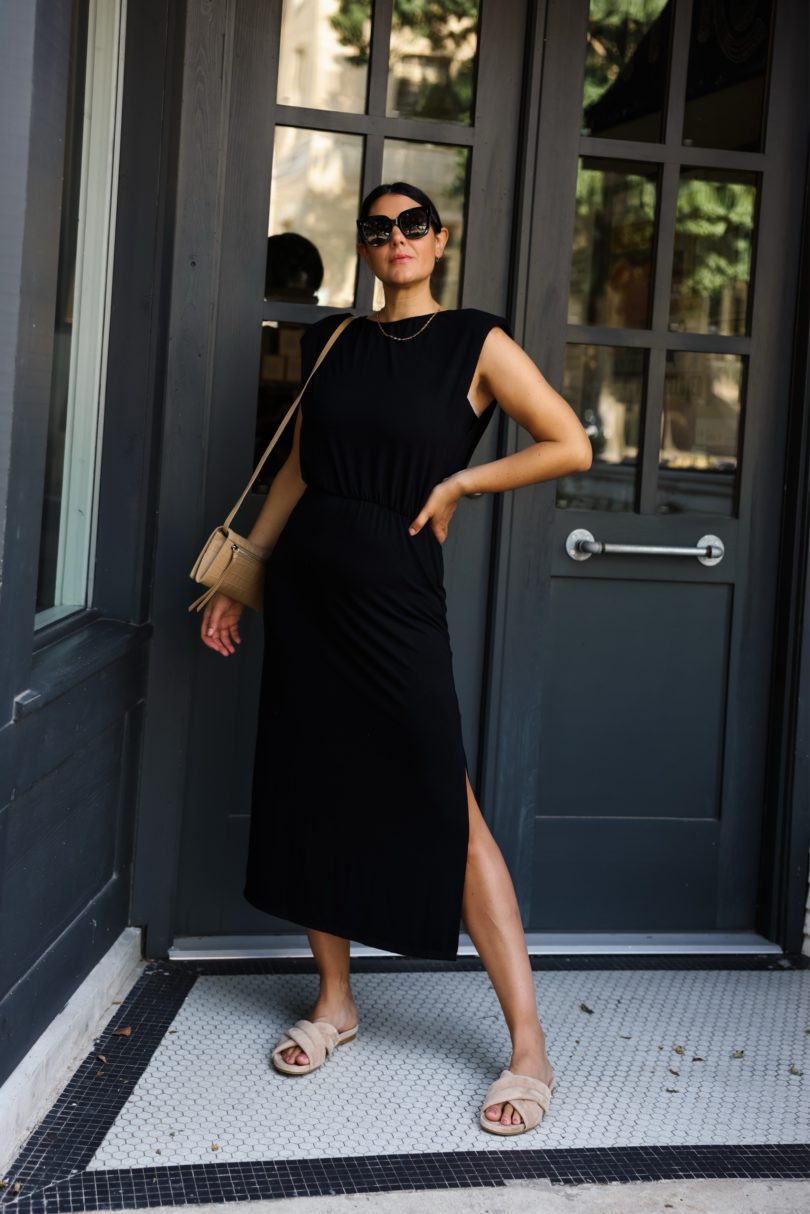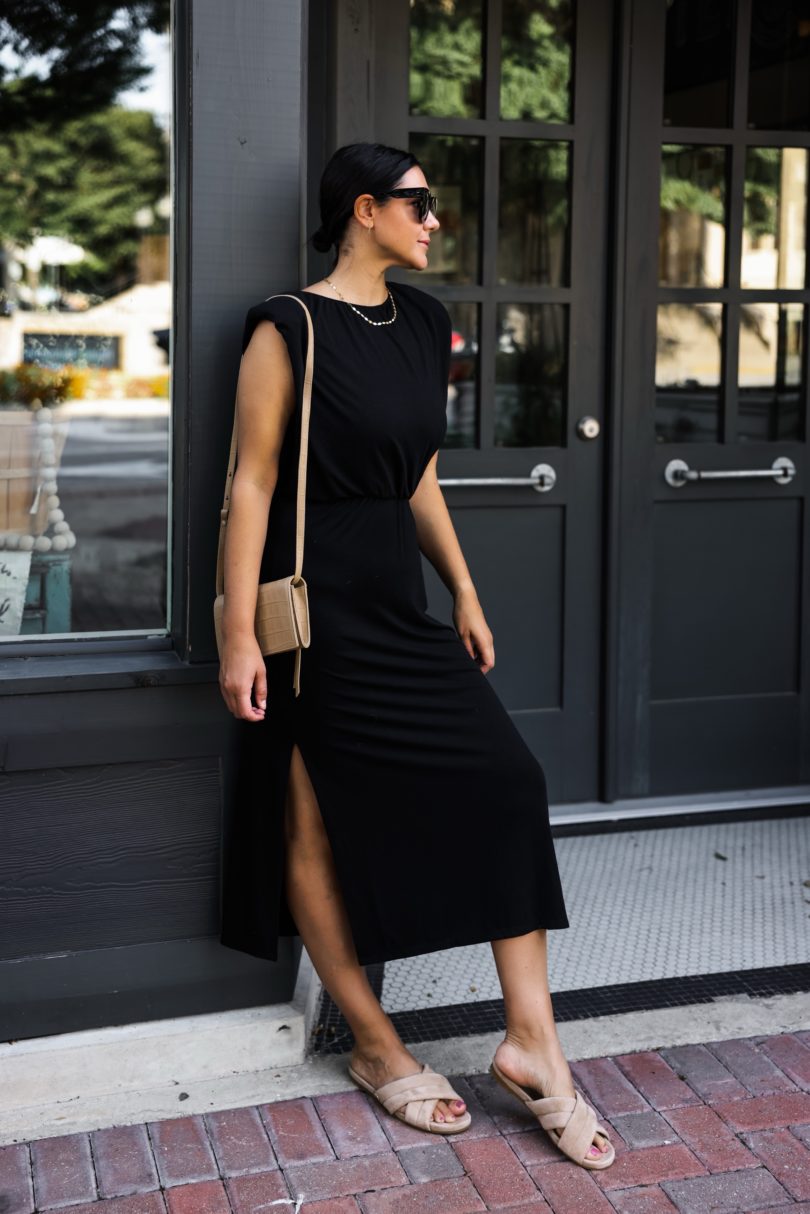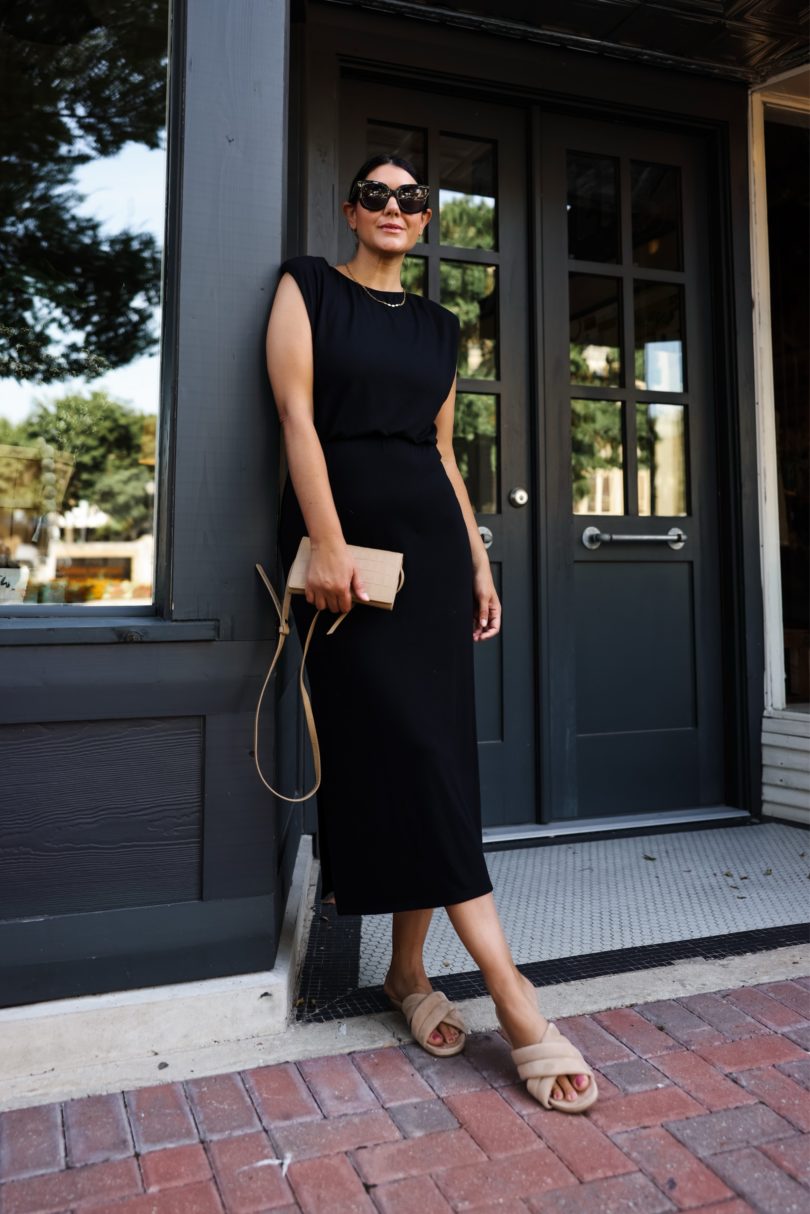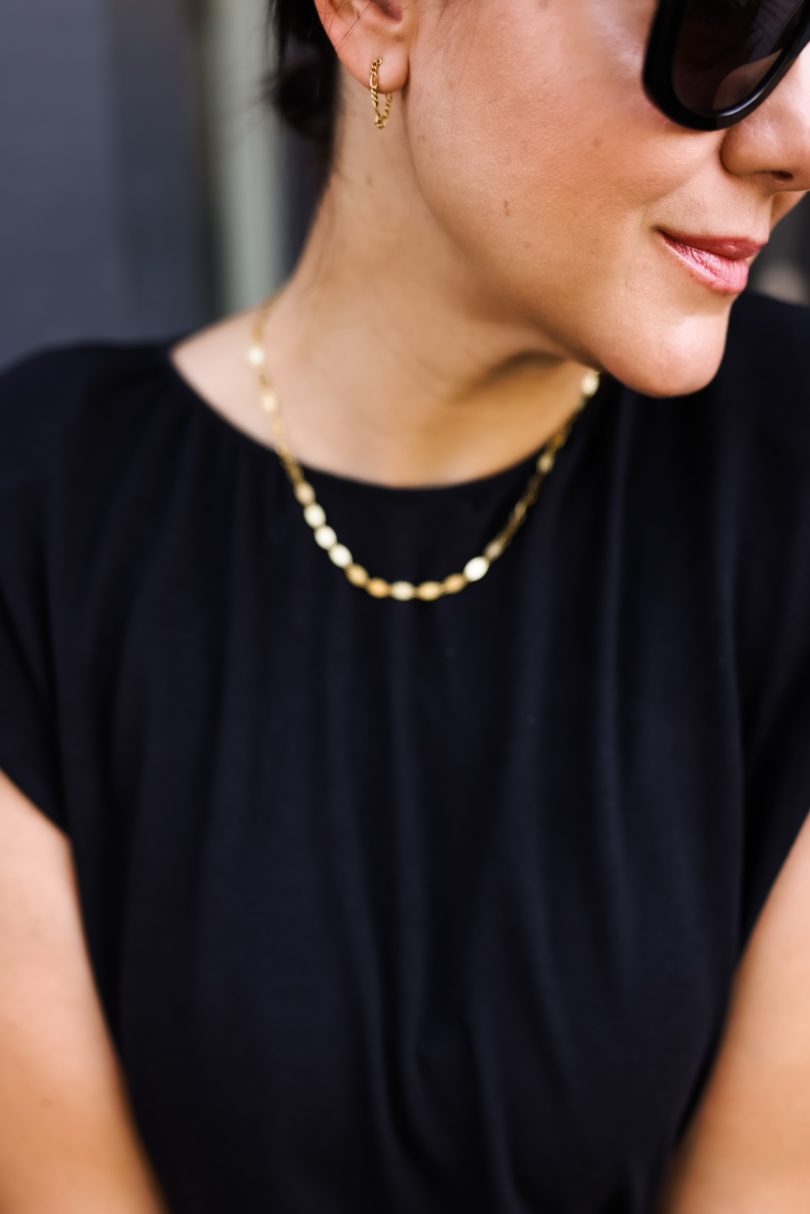 It's the last week of the Nordstrom Anniversary Sale! I wanted to share one more…um…black dress. Yes, another black dress. Okay but like look I didn't realize it when it was happening; I didn't realize I had such a need for black dresses. But boy did I ever. You know me, I don't do anything half way so here we are on black dress #4 or 5? I lost count. But I will say, even if this is me justifying this new collection, they are all very different. And I've never been mad at a good black dress that fits well and can be casual or dressy.
Yeah, that's me justifying. 
But since we are talking about it, here are all the I picked up from the Nordstrom Anniversary Sale! 

Some are sold out but this one is in pretty full stock and it comes in a lovely beige or grey color as well. I will say, for me, the padded shoulders were perfect — not too much. I do have broader shoulders so that may be why because some of the reviews didn't love the shoulders. It's definitely worth a shot though. I'm in the medium, true to size fit for me! (It slightly clingy at the tummy, so I wore a slip and it helped the static cling.) Find this dress under $50 here!
What I like about this little black dress is that I can dress it down with sneakers or sandals, as shown here. OR I can toss on my heels and make it very chic, which is lovely for travel because it work any way you'd prefer. Also it's black (but don't judge me if I get the grey) and while the padded shoulders are a more trendy look, overall it's a classic dress with an update. It's like if a millennial who was trying to look relevant was a dress…
One more thing to point out here — my jewelry is a STEAL!! The earrings and necklace are Madewell and both under $20! My earrings are a nice change up from my hoops and are very lightweight. Find them on sale here!