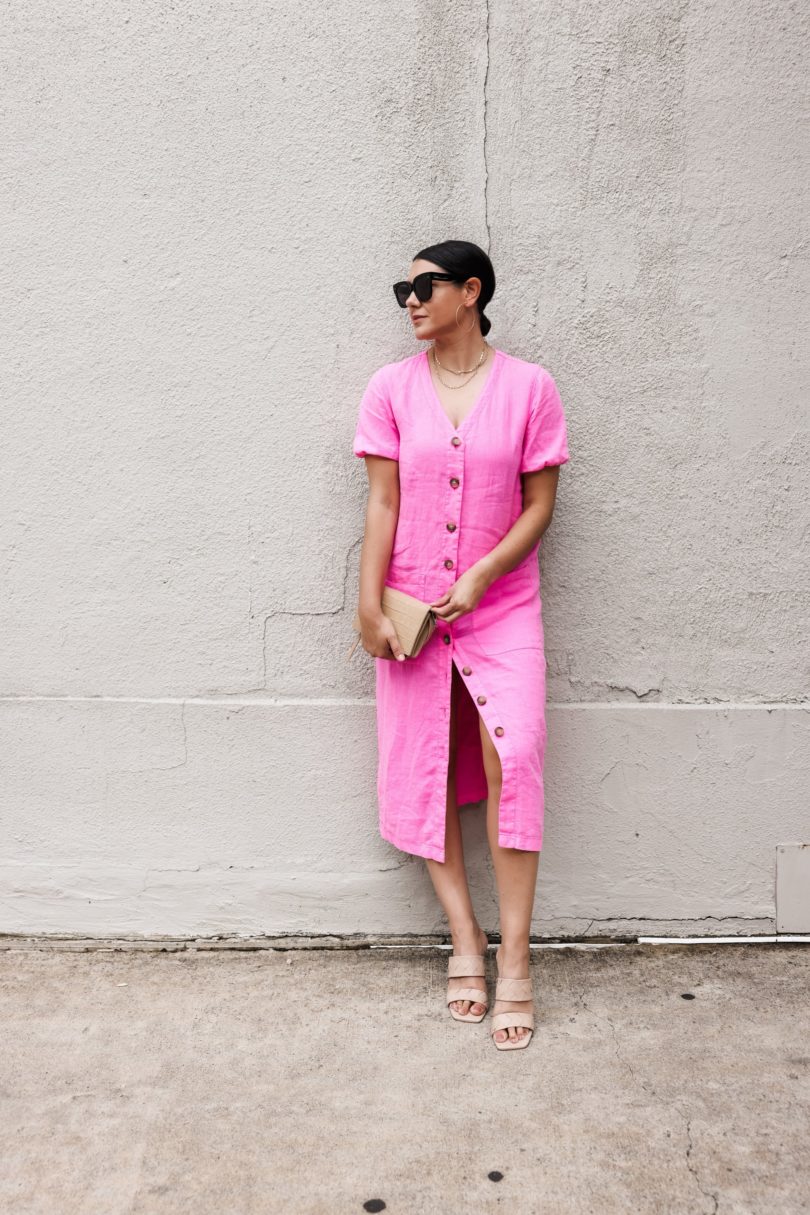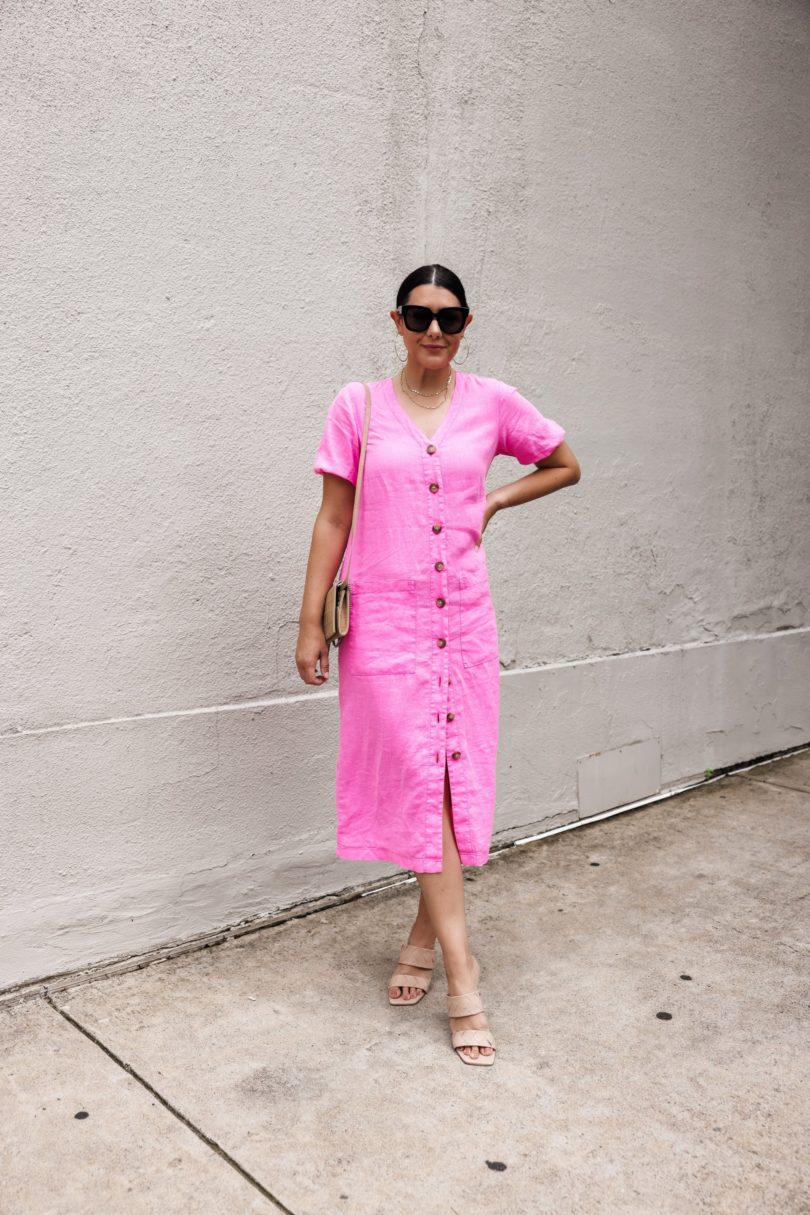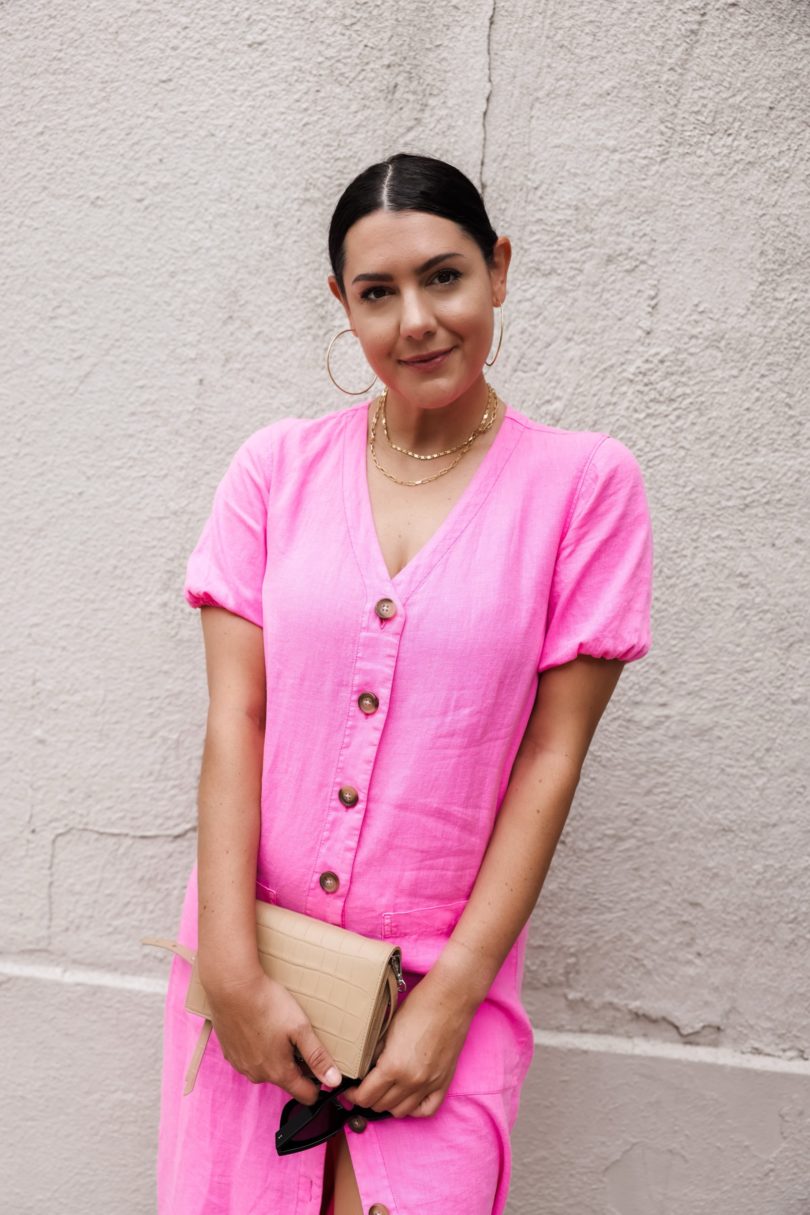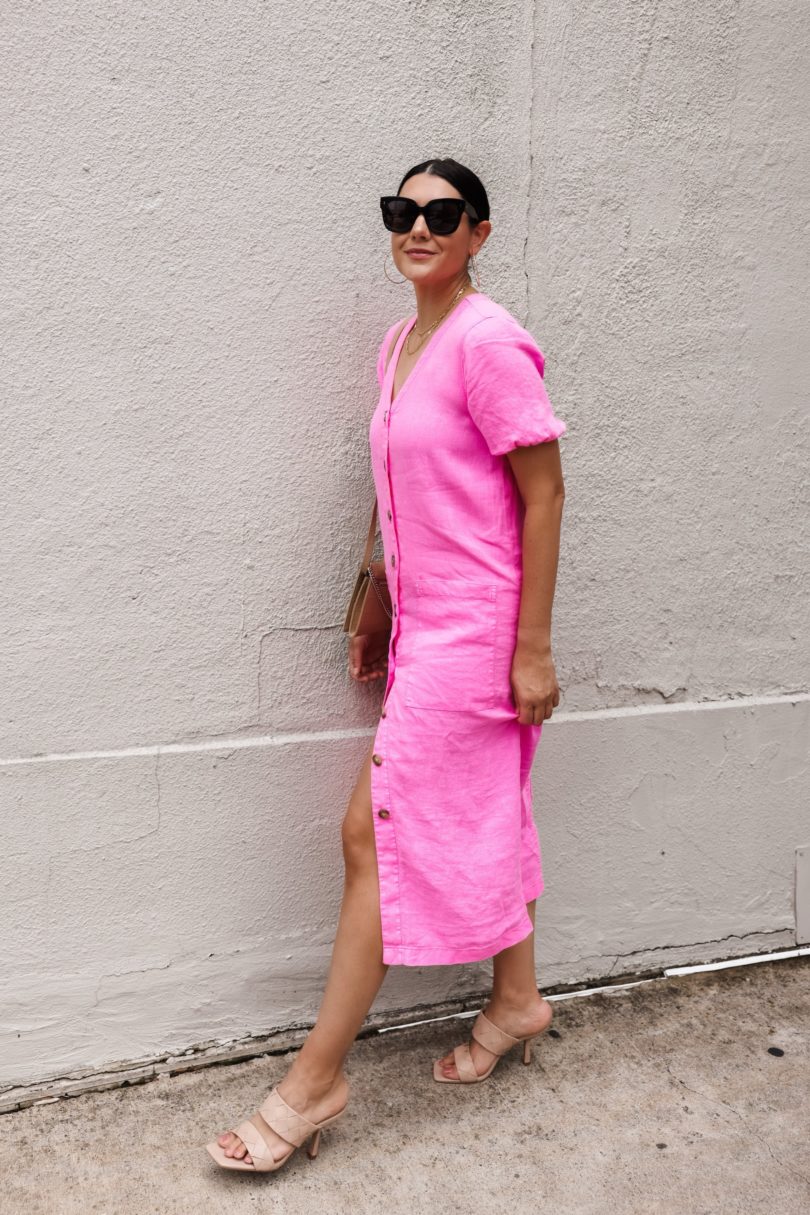 I told you Friday's post would be BRIGHT. I have to say I could not walk away from this dress. Do you ever do that? Like something catches your eye from across the store and you go to check it out, leave it but can't stop looking at it? That was this dress. I even tried it on and put it back like 3 times before I finally committed. It's because it's SO bright, to be honest, but I love the fit and the linen is luxe. I am in the medium of the dress, it is a looser fit but true to size.
The best part? It's 40% off! Loft is coming through with that extended sale. Oh and it comes in a beige, too so you don't have to be quite as loud as me. 🙂
My shoes are from the NSALE and so is much purse! I love this crossbody — I love a wallet crossbody. It's been so easy to toss on this summer and I love this neutral hue. You can find this crossbody here!