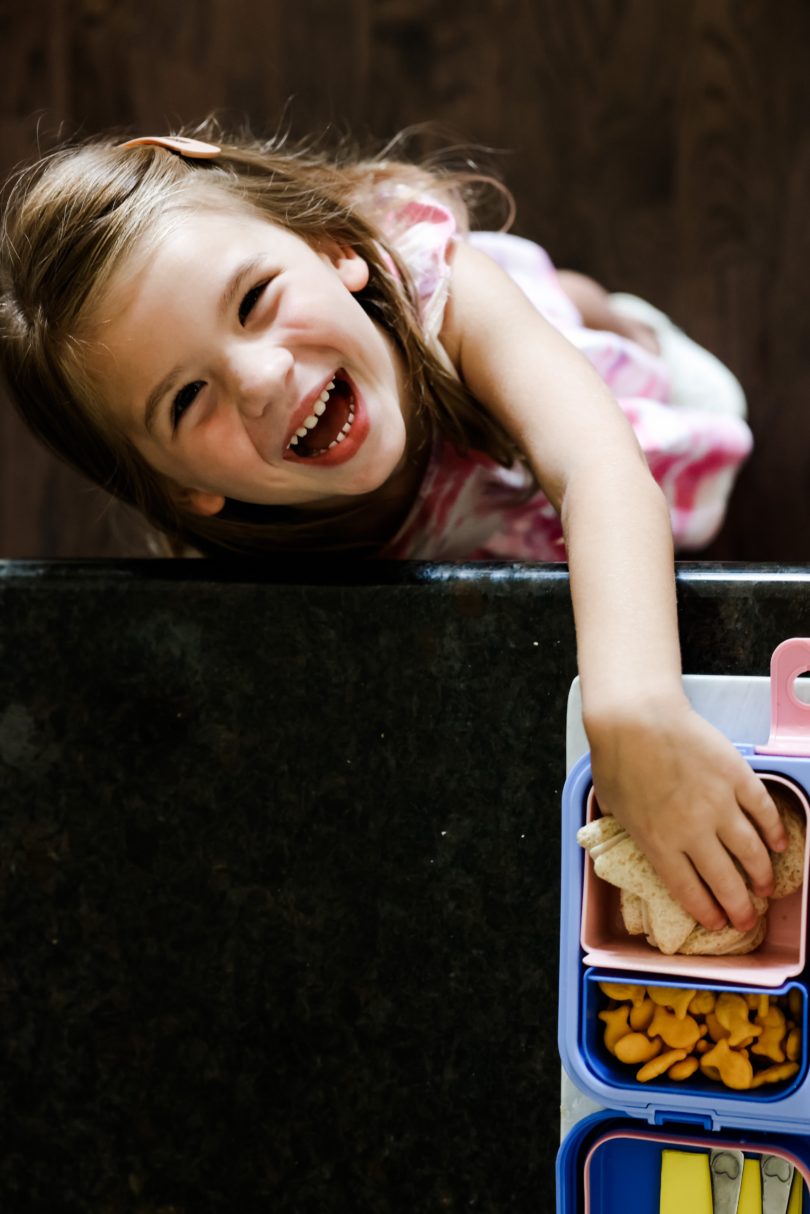 Our sweet Gemma started preschool this year at a Montessori and she loves it so much. She loves painting, circle time, her 12 best friends and of course, the playground. THE PLAYGROUND is paramount here. It's honestly her tiny toddler dream come true. But one thing we have struggled with this year is lunchtime. You see, Gemma takes a really long time to eat. Like realllllly long time to eat. When we are at the house, Leisure Lunch™️ it is! Take all the time you need, baby girl. But at school, as we've learned, she likes to socialize and play and she forgets to eat. So it is been my goal to make her healthy, easy lunches that not only taste good but visually interest her so that maybe she'll focus on her lunch while sitting with her friends. We've finally found three 'menus' that work for her and now she asks every morning what's gonna be in her lunch. Music to my ears.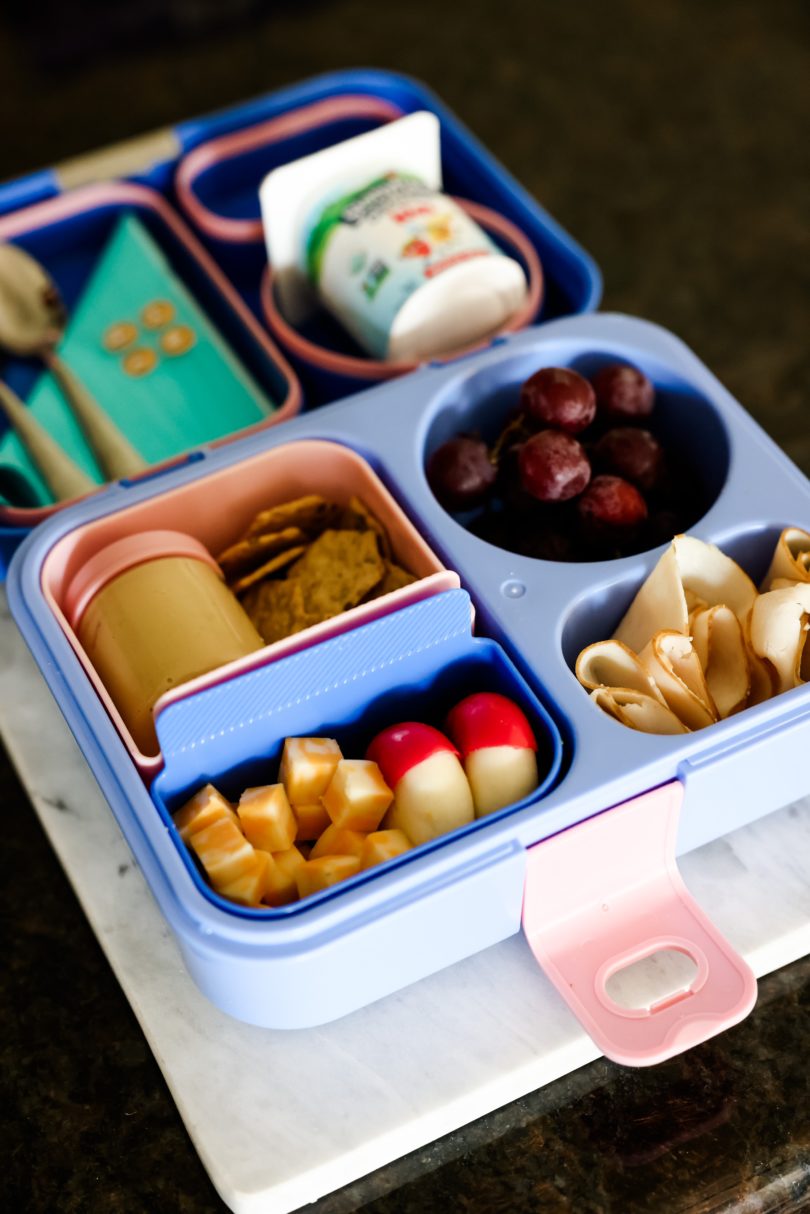 I wanted to share with you a few of our tried-and-true favorite lunches that we pack for Gemma and how I'm ALWAYS on top of the groceries with my Walmart+ membership. Even if it's Sunday afternoon and I completely forgot to go to the grocery store over the weekend, Walmart+ saves the day. I quickly jump on my app, select my weekly list aptly named "Lunchbox" and select the items I need refills on. Within a few hours my groceries show up on my doorstep from my local store, fresh, perfectly picked produce and ready to be packed for school. It's SO SIMPLE and EASY I almost feel bad about it, you know? Having healthy options delivered to my door Sunday evening and in her lunchbox by 7 am on Monday morning is a sanity saver for me. If I was really smart about it, I'd schedule my deliveries but I like to live on the edge and see how far I can push my own limits. (They have an express option too, if you need it quickly! Your groceries can be delivered from your local store within two hours for a small fee and trust me, if you've grocery-procrastinated this perk is amazing!)
I can't tell you enough about how much I love this club (ok, ok —  it's *actually* a membership and it's open to everyone! It just makes me feel like a really important and exclusive person so I like to think that I'm a part of a really cool club.) I literally tell everyone I know about this because there are so many perks to a Walmart+ membership, which is just $98/annually or $12.95/month. Let's run through the perk list:  free shipping on W+ items from Walmart.com with no order minimum (excludes freight & marketplace items), free delivery of groceries and more from your local store where you can book a time slot that's most convenient for you ($35 minimum. Restrictions apply.), save 5¢ per gallon on gas and more!
Sign up with Walmart+ to receive a 15 day trial of free grocery delivery from your local store!
(One question I get a lot is do you have to tip the driver that delivers your groceries? Yes, just like any food delivery you should tip! I tip every time and the driver gets to keep 100% of the tips, so that's really cool! I budget in the tips each month in my grocery budget and honestly I save so much from shopping at Walmart, it's worth it.) 
The Classic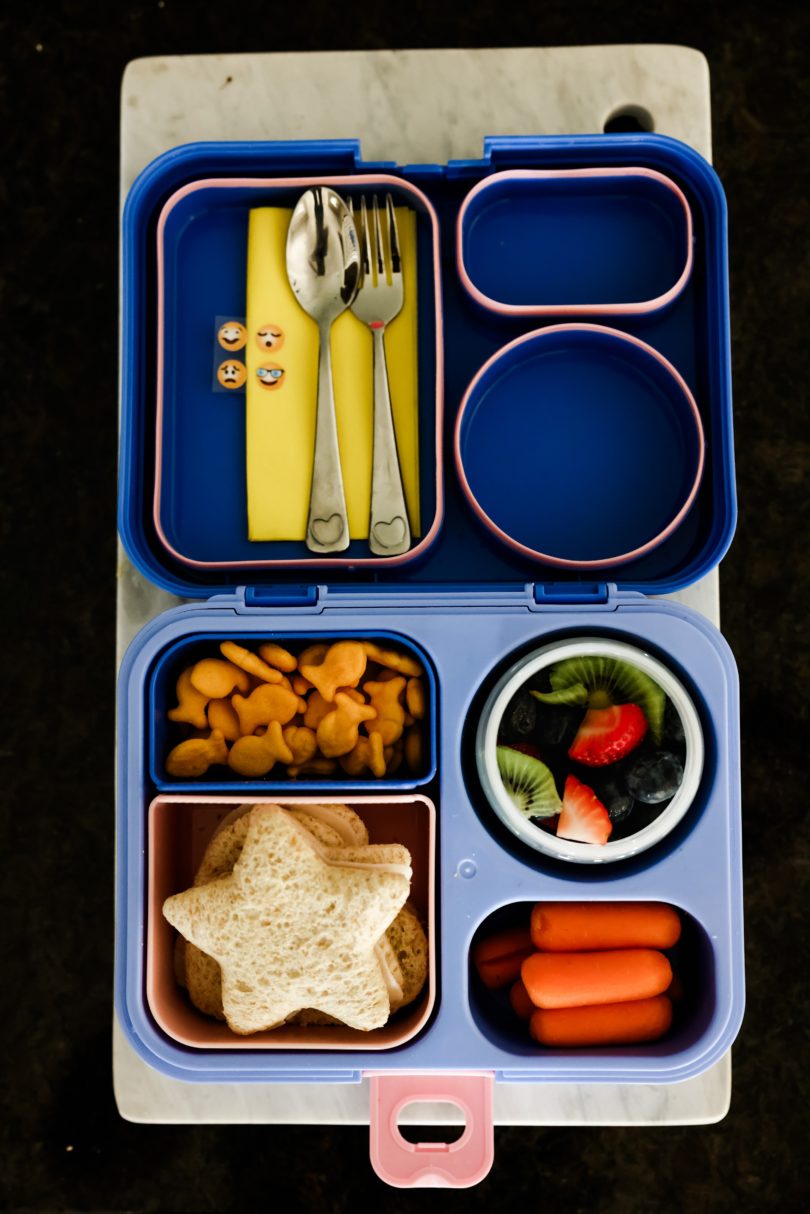 What's better than a sandwich, goldfish, string cheese  and strawberries? I mean this is a classic lunch for Gemma. We know that when this one is served, she'll eat it all.
Char-CUTE-arie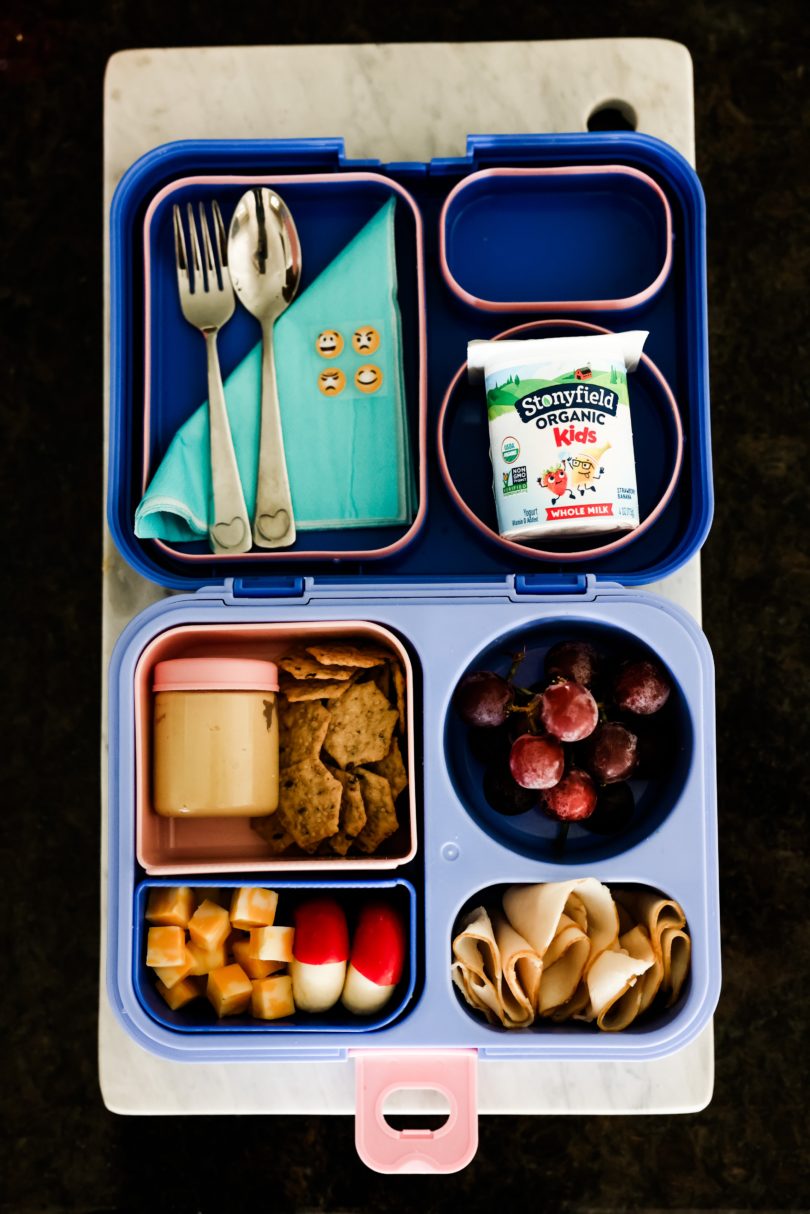 Remember when we all realized that Lunchables were just preparing us for a good charcuterie / cheese board as adults? Well I'm keeping the 'lunchable' tradition alive, but I find it cheaper and healthier to build my own for her lunch! By the way, do you know what pairs well with turkey, cheese, fruit and crackers? A 2021 yogurt cup with notes of strawberries and bananas from the Stonyfield region of California. *chefs kiss*
Kind of a Big 'Dilla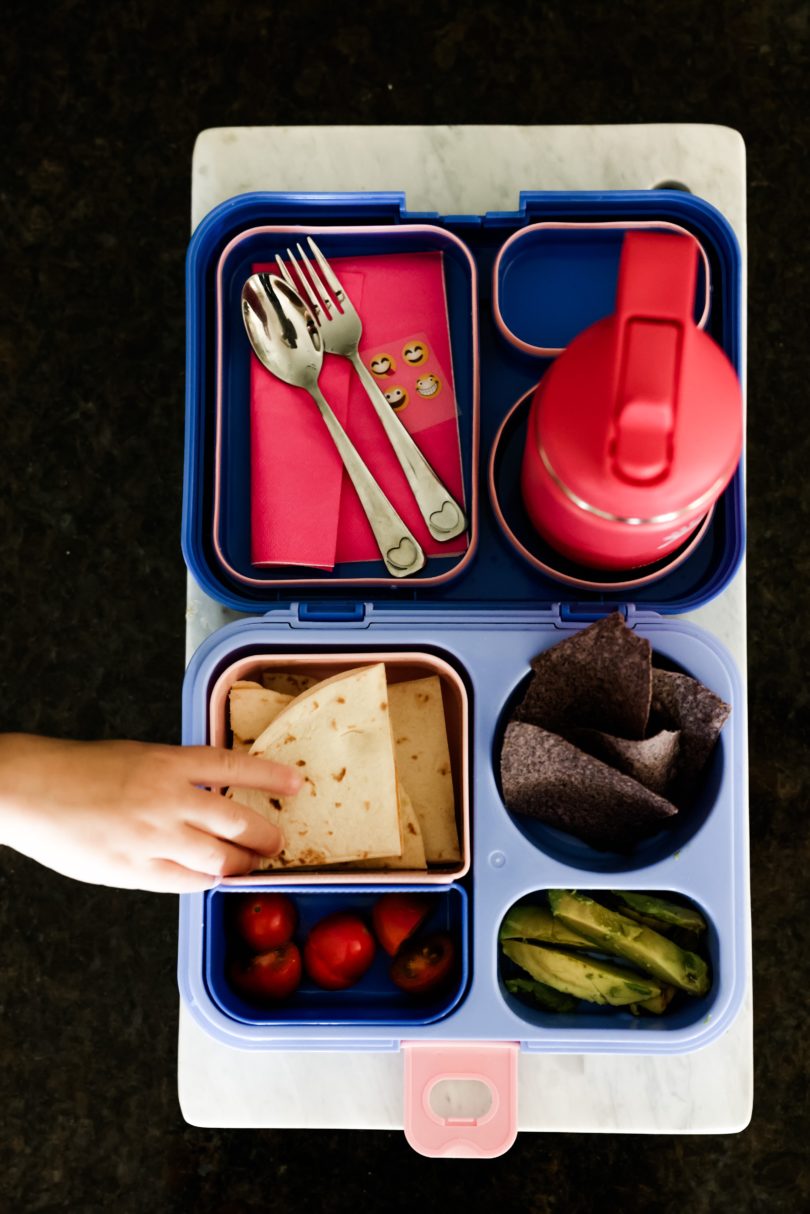 10/10 would eat this lunch myself, if I'm being honest. A cheese quesadillas slaps and they're a guarantee with Gemma. Add in some organic tortilla chips (she calls them 'purple chips'), organic tomatoes and avocado and you've got yourself a nice little lunch.
I also wanted to share a few of our school favorites that I used my free shipping, no order minimum Walmart+ benefit. Like her bento-inspired lunch box that's dishwasher safe! Again, music to my ears. And of course a colorful napkin and some stickers to share with her friends.

You can find out more about Walmart+ here! Seriously I can't recommend it enough, it's changed my weeks for the better.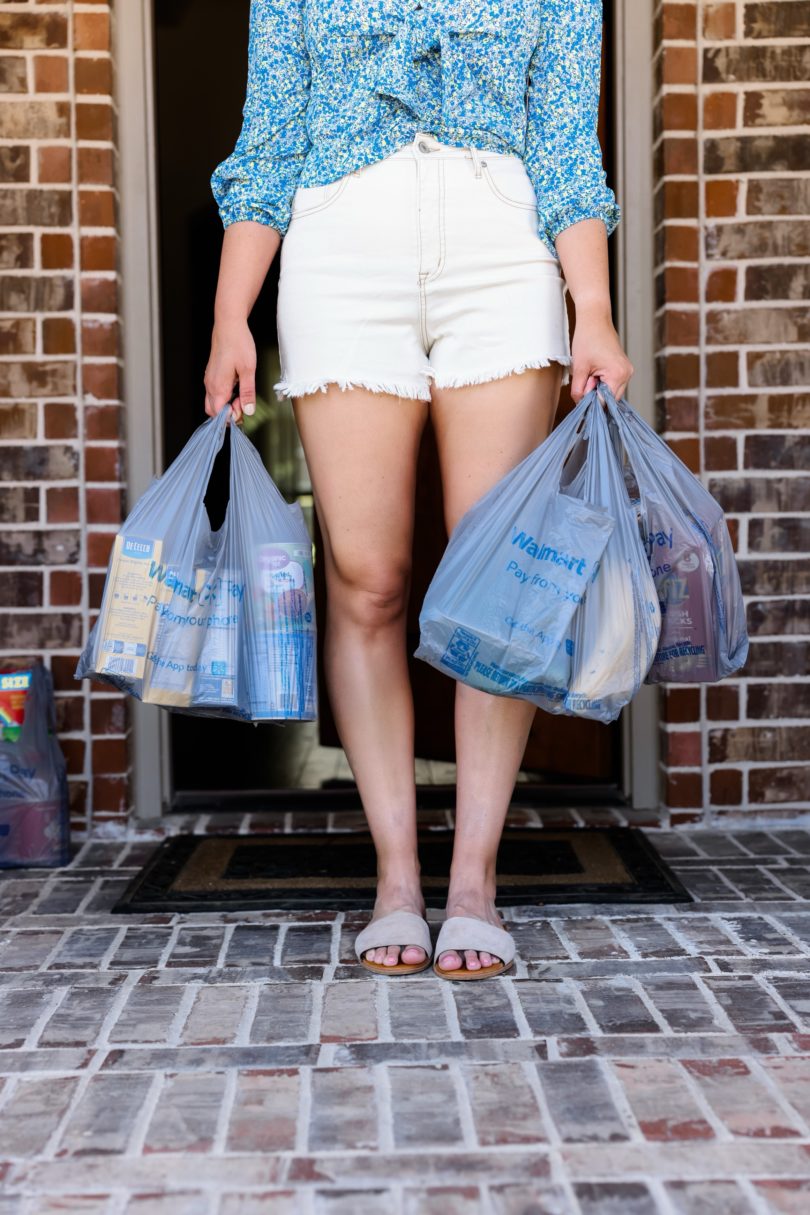 *Thanks to Walmart for collaborating on this post!